TV/Media interviews
Ken is a Ph.D. research scientist, journalist, photographer and speaker and often appears as an expert space commentator on major national, international and local TV News outlets for Space UpClose – on BBC TV and Radio News, Fox News, NBC, ABC, CBS, Spectrum, ARD, i24, TRT World and other major news outlets.
Dr. Kremer offers independent analysis about space topics – from a first hand/UpClose eyewitness perspective.
Ken is based nearby the Kennedy Space Center in Titusville, FL., active in outreach and interviewed regularly on TV and radio about space topics.
Contact Ken to schedule
…..
Recent Interviews: 
2020
Jan 11/12: 4 my photos of SpaceX Falcon 9 IFA static fire test Jan 11 featured on WFTV Ch 9 ABC Orlando
Jan 6,7,8: My commentary and photos about the SpaceX Starlink launch and SpaceX Force were featured on 3 TV networks: WESH 2 News NBC TV News Orlando, WFTV Channel 9 ABC TV News Orlando and Channel 6 CBS News Orlando on the Jan. 6, 7 and 8 evening and overnight news programs multiple times.
https://www.wftv.com/news/local/brevard-county/falcon-9-rocket-set-launch-cape-canaveral/K5XCONPOLNAAFJPP27XFGNTBAQ/
Look up, see a lot of satellites 🛰🌎
What a time to be alive. #SpaceX #Starlink @news6wkmg @AmSpaceMuseum @ken_kremer pic.twitter.com/m4gBaBiy5T

— James Sparvero (@News6James) January 9, 2020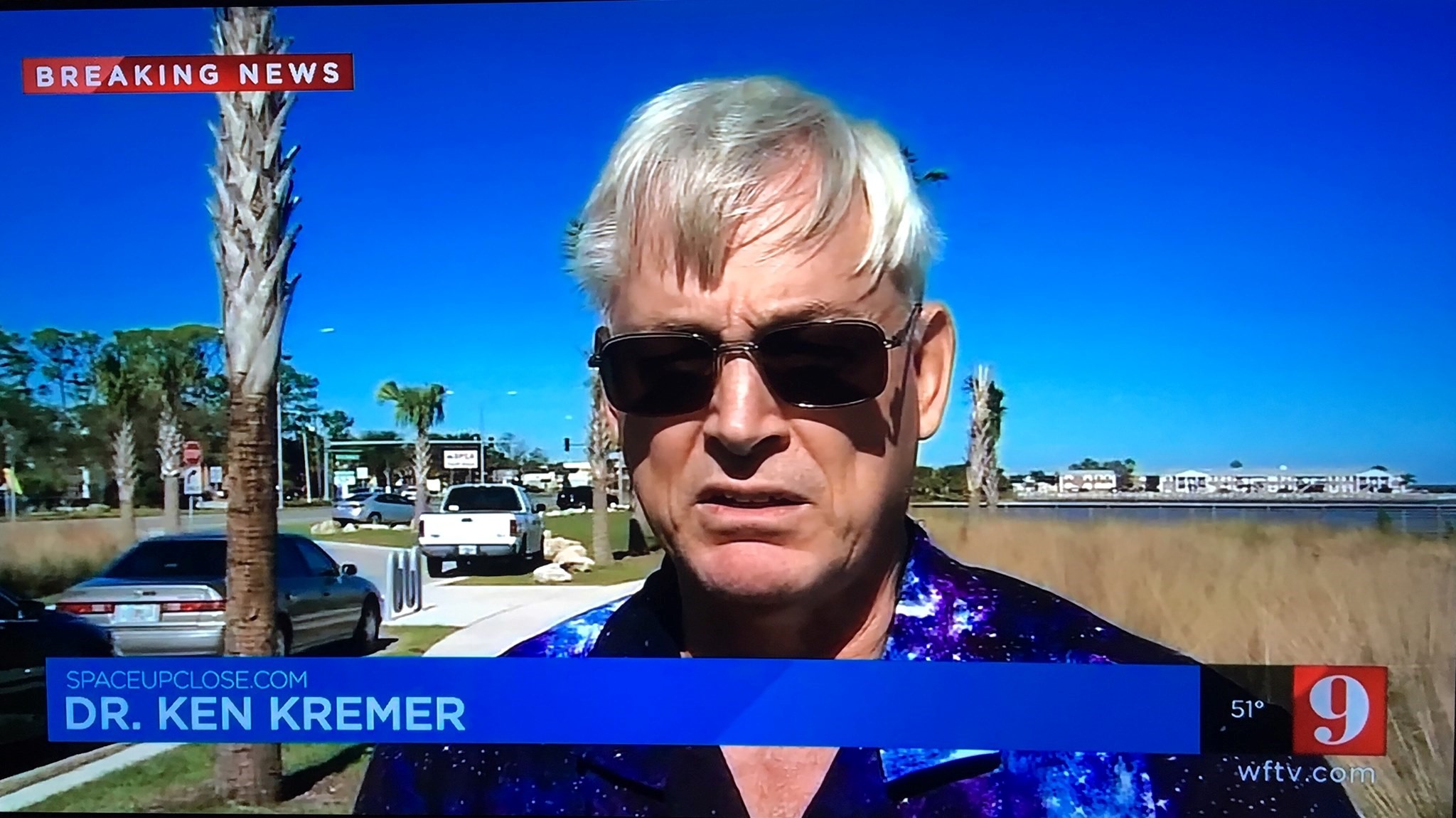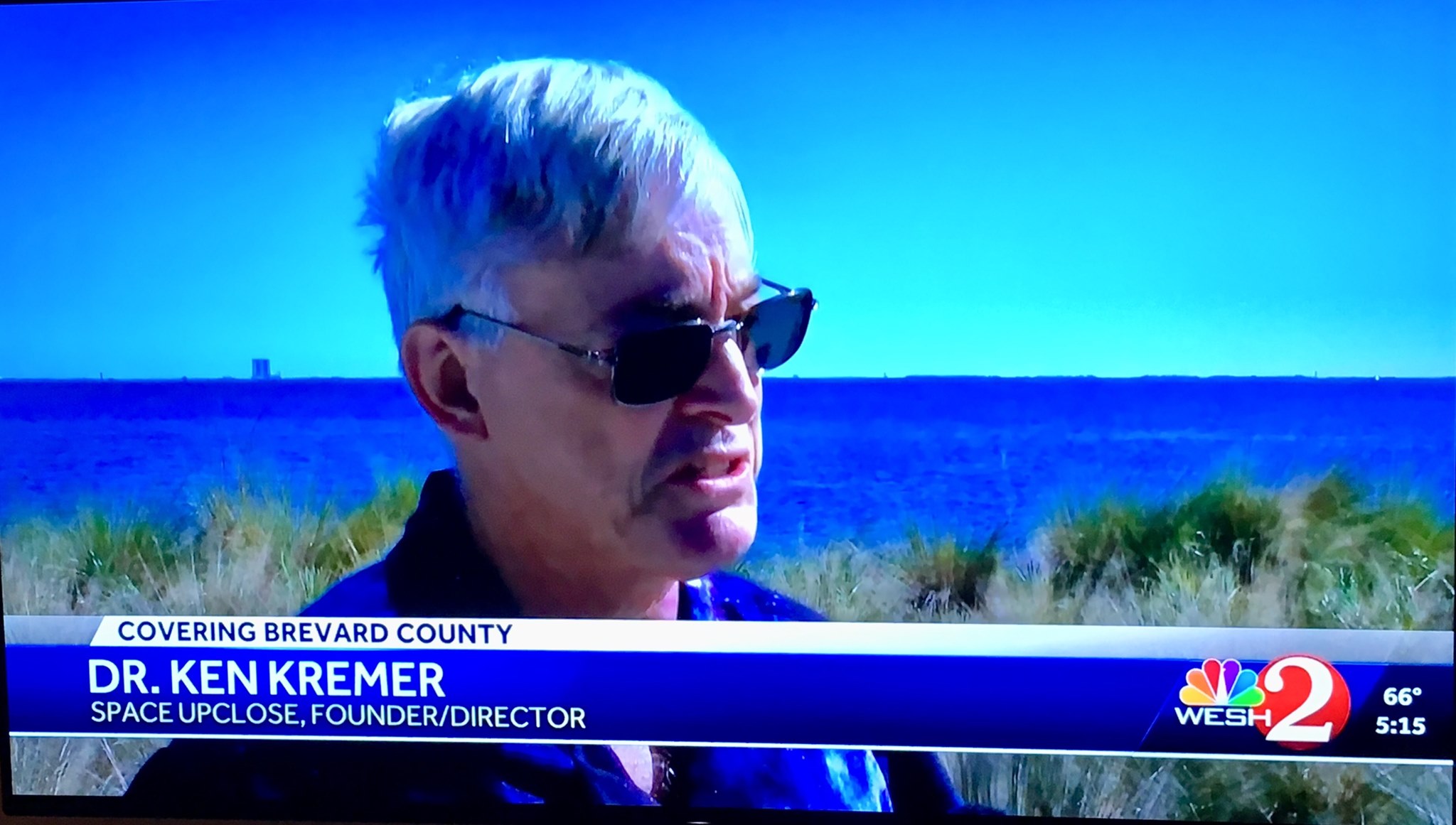 2019
Dec 16 :  I was interviewed by 2 TV News networks – @fox35orlando & @WFTV ABC about today's (Dec 16, 2019) successful SpaceX Falcon9 launch and Friday's upcoming Starliner Boeing ULA launch for NASA to ISS during the evening TV news shows.
My commentary on WFTV ABC TV News 9 Orlando on Nov. 15, 2019 about the NASA Inspector General report warning about further delays to launching Commercial Crew capsules from Boeing and SpaceX to the ISS and the imperative to begin launches soon before NASA's last contract for Soyuz seats expires:
https://www.wftv.com/news/florida/nasa-audit-warns-of-safety-risks-in-delayed-private-crew-launches/1009107861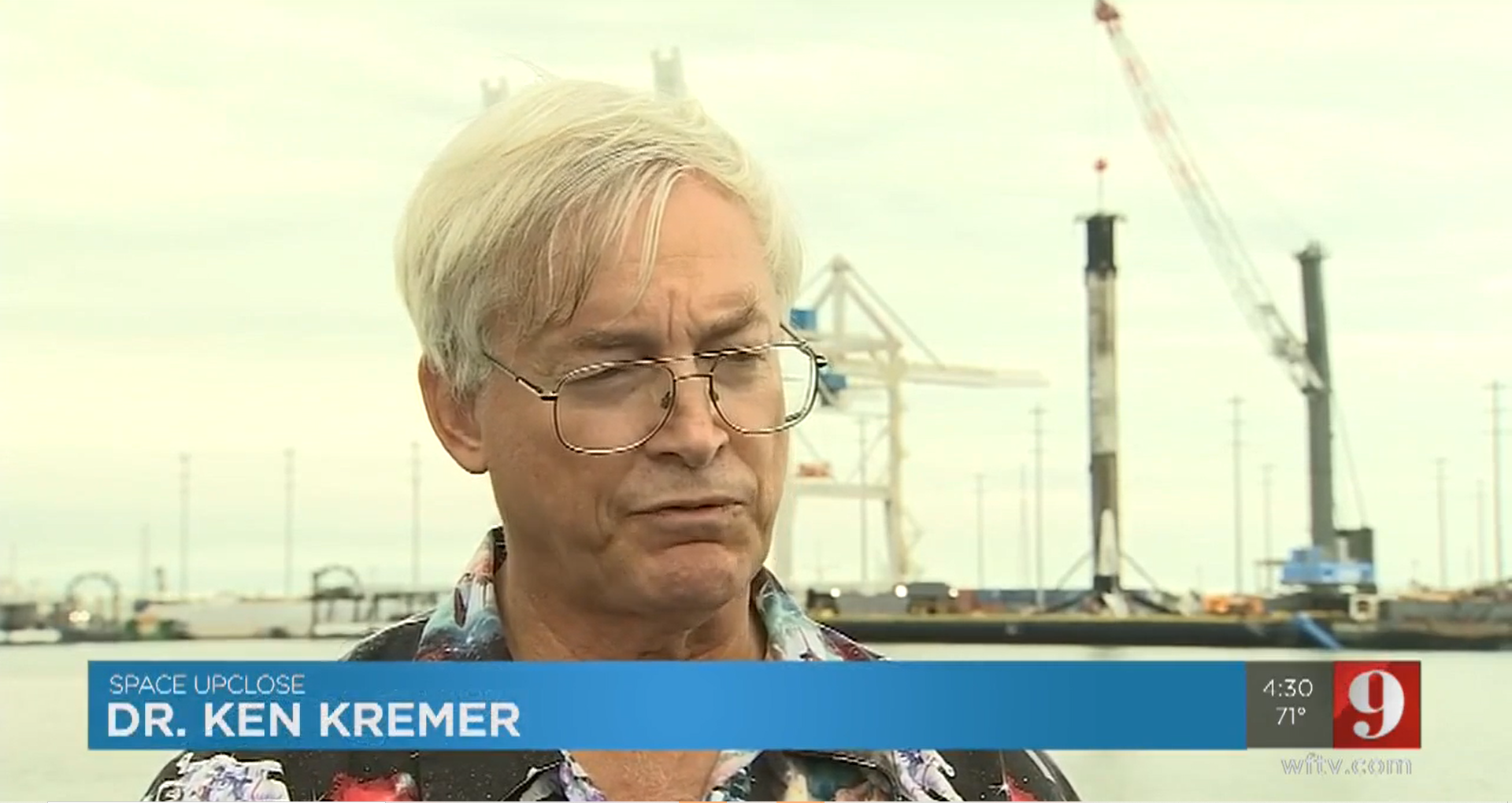 Watch my CBS News 6 Orlando TV News interview on Nov. 13 with my commentary about the SpaceX Crew Dragon abort thruster test firing:
https://www.clickorlando.com/news/2019/11/13/spacex-fires-crew-dragon-engines-ahead-of-abort-test/
My commentary at Fox 35 TV News Orlando on Nov. 4, 2019 about the outcome of the Boeing Starliner Pad Abort Test:
https://www.fox35orlando.com/news/boeing-capsule-abort-test-successful-despite-third-parachute-gaffe
Spectrum News Ch 13 interview on Nov. 3, 2019 on IN FOCUS – Topic: "Boots on the Moon" – NASA Project Artemis
https://spectruminfocus.com/section/in-focus/regions/fl
BBC World TV News Antares/Cygnus NG-12 post-launch interview on Nov. 2, 2019 here:

BBC 5 Live Radio on Oct 28, 2019 – 2 live interviews about Virgin Galactic stock going public and outlook for suborbital space tourism
i24 TV News live interview on Sept 20, 2019 – on 'Crossroads' about Area 51
BBC Breakfast TV News live interview on July 21, 2019 – about Apollo 11 and NASA's Human return to the Moon
i24 TV News live interview on July 17, 2019 –  on 'Clearcut+' about Apollo 11 and NASA's Human return to the Moon
BBC Breakfast TV News live interview on March 4, 2019 – about SpaceX Demo-1 mission