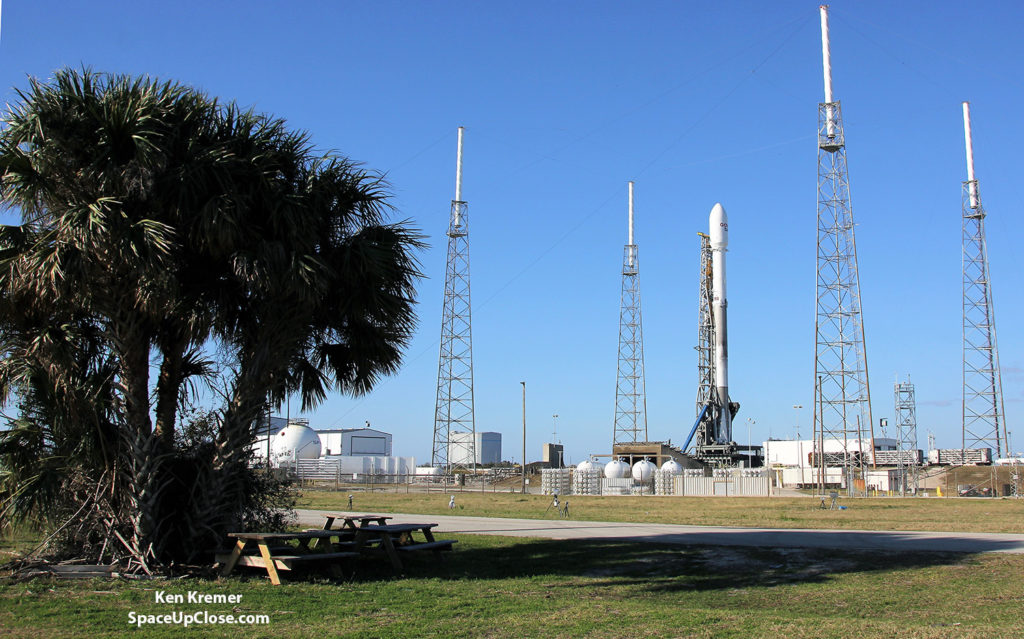 SpaceX Falcon 9 rocket carrying GovSat-1/SES-16
is poised for liftoff at pad 40 at Cape Canaveral Air Force Station.

Launch targeted for Jan. 31, 2018.

Credit: Ken Kremer/SpaceUpClose.com/www.kenkremer.com
Ken Kremer

—

SpaceUpClose.com

—

31
Jan 2018
CAPE CANAVERAL AIR FORCE STATION, FL – It a beautiful day for a launch- just
hours ahead of this afternoons scheduled blastoff of the GovSat-1 telecom
satellite on a recycled SpaceX Falcon 9 on Wednesday, Jan. 31.
Liftoff of the recycled single stick Falcon 9 carrying GovSat-1 is now scheduled for Wednesday, Jan.
31, 2018 at
4:25
p.m.
EST
(2125
GMT) from seaside
Space Launch Complex-40
(SLC-40) on Cape Canaveral Air Force Station.
Check out my gallery of new photos of GovSat-1 perched atop the flight-proven
Falcon 9 rocket taken this morning during remote camera setup.
The launch was postponed a day due to a balky transducer in the second
stage
The weather forecast is for 90% favorable conditions at launch time.
The GovSat-1
launch window at pad 40 extends for a little over two full hours. The window
opens at 4:25
p.m.
EST
(2125 GMT) and e
xtends
until closing at 6:46 p.m. EST, or 2346 GMT.
The recycled first stage for the GovSat-1 mission was previously
used to launch the NROL-76 spy satellite on a classified mission for the National
Reconnaissance Office

(NRO) from LC-39A
in May 2017.
Watch for Ken's continuing onsite coverage of SpaceX Falcon
9 & Heavy, NASA,

ULA and more
space
mission reports direct
from the Kennedy Space Center and Cape Canaveral Air Force Station, Florida.
Stay tuned here for Ken's continuing
Earth and Planetary science and human spaceflight news:

www.kenkremer.com

–www.specupclose.com –
twitter @ken_kremer –
ken
at kenkremer.com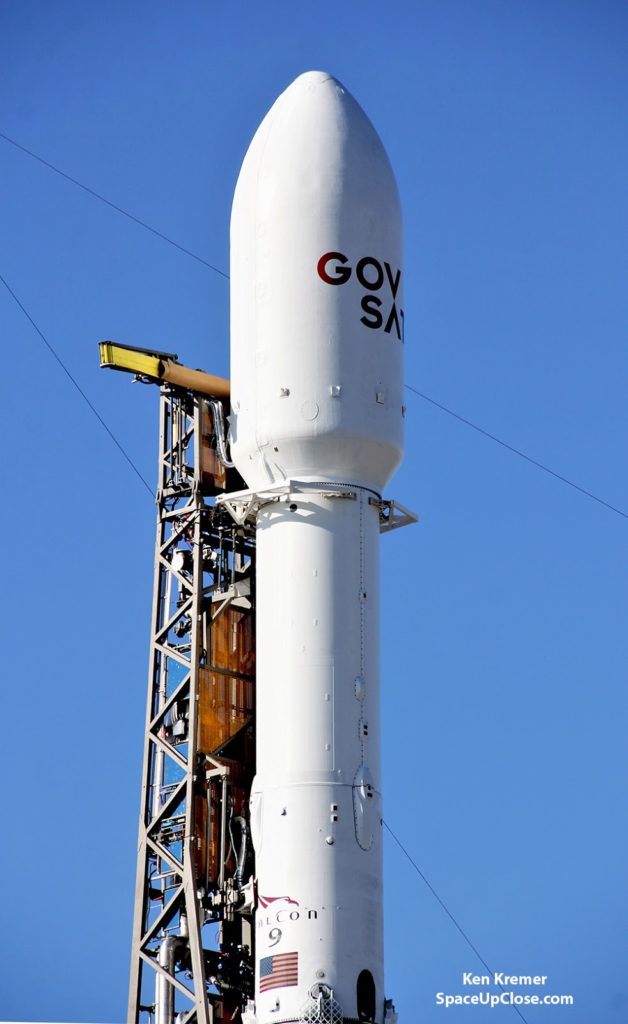 SpaceX Falcon 9 rocket carrying GovSat-1/SES-16
is poised for liftoff at pad 40 at Cape Canaveral Air Force Station.

Launch targeted for Jan. 31, 2018.

Credit: Ken Kremer/SpaceUpClose.com/www.kenkremer.com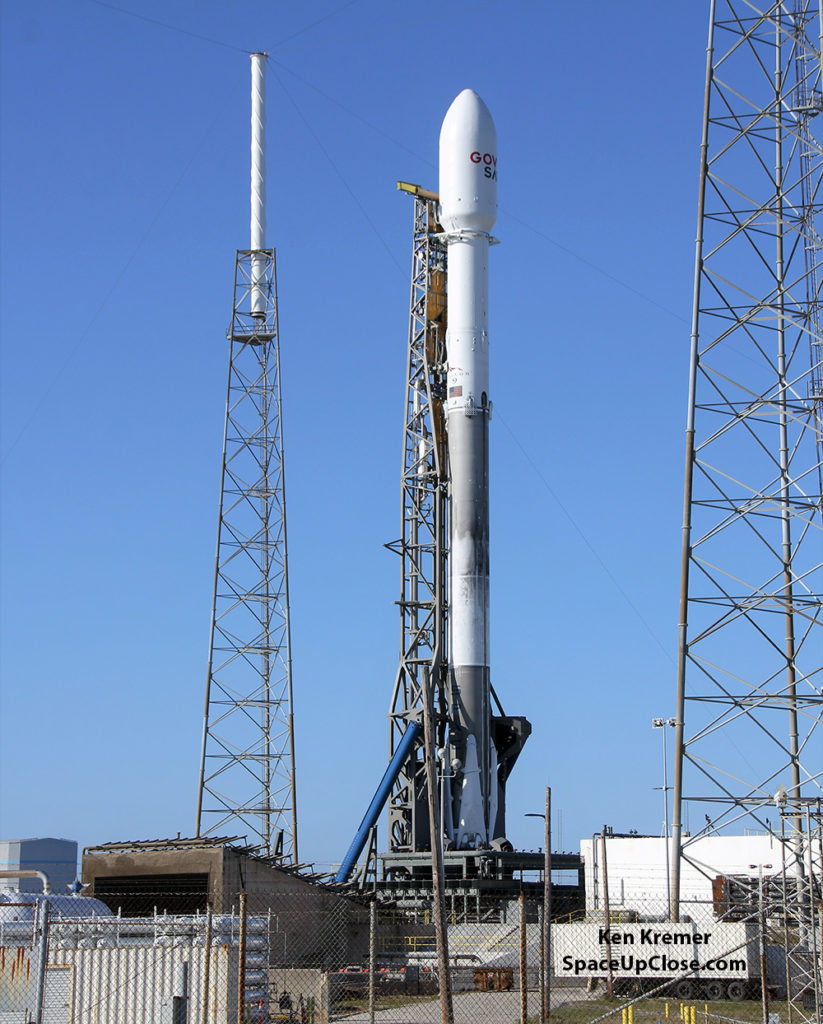 SpaceX Falcon 9 rocket carrying GovSat-1/SES-16
is poised for liftoff at pad 40 at Cape Canaveral Air Force Station.

Launch targeted for Jan. 31, 2018.

Credit: Ken Kremer/SpaceUpClose.com/www.kenkremer.com