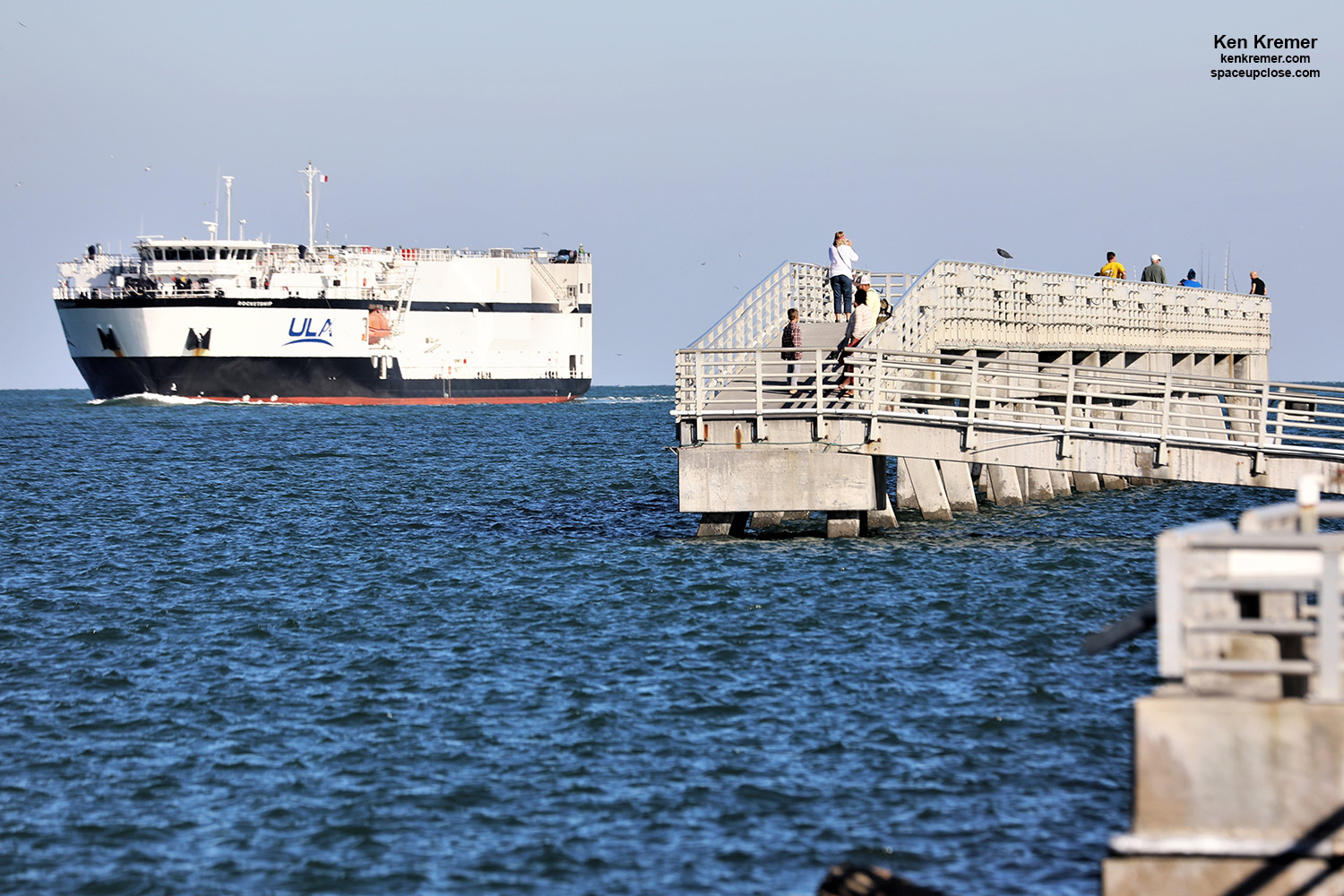 SpaceUpClose.com & RocketSTEM
PORT CANAVERAL, FL – The United Launch Alliance Atlas V rocket destined to launch the ESA/NASA Solar Orbiter probe on an unprecedented mission to study the Sun up-close arrived into Port Canaveral, Florida this week aboard the R/S RocketShip transport vessel on Wednesday afternoon, Nov. 20.
The Solar Orbiter launch campaign thus begins as ULA starts operations to prepare the Atlas V rocket for liftoff from the Florida Space Coast in just over two and a half months in Feb. 2020 from Space Launch Complex-41 on Cape Canaveral Air Force Station.
The Atlas V first stage and Centaur upper stage were shipped from the ULA factory in Decatur, Alabama, to Cape Canaveral, Florida, aboard the R/S RocketShip for a 2,000-mile trek, traversing shallow rivers, the Gulf of Mexico and Atlantic Ocean to reach the Cape.
RocketShip arrived at the port under sunny skies and sailed into the channel past Jetty Park Pier at about 2:45 p.m. EST Wednesday.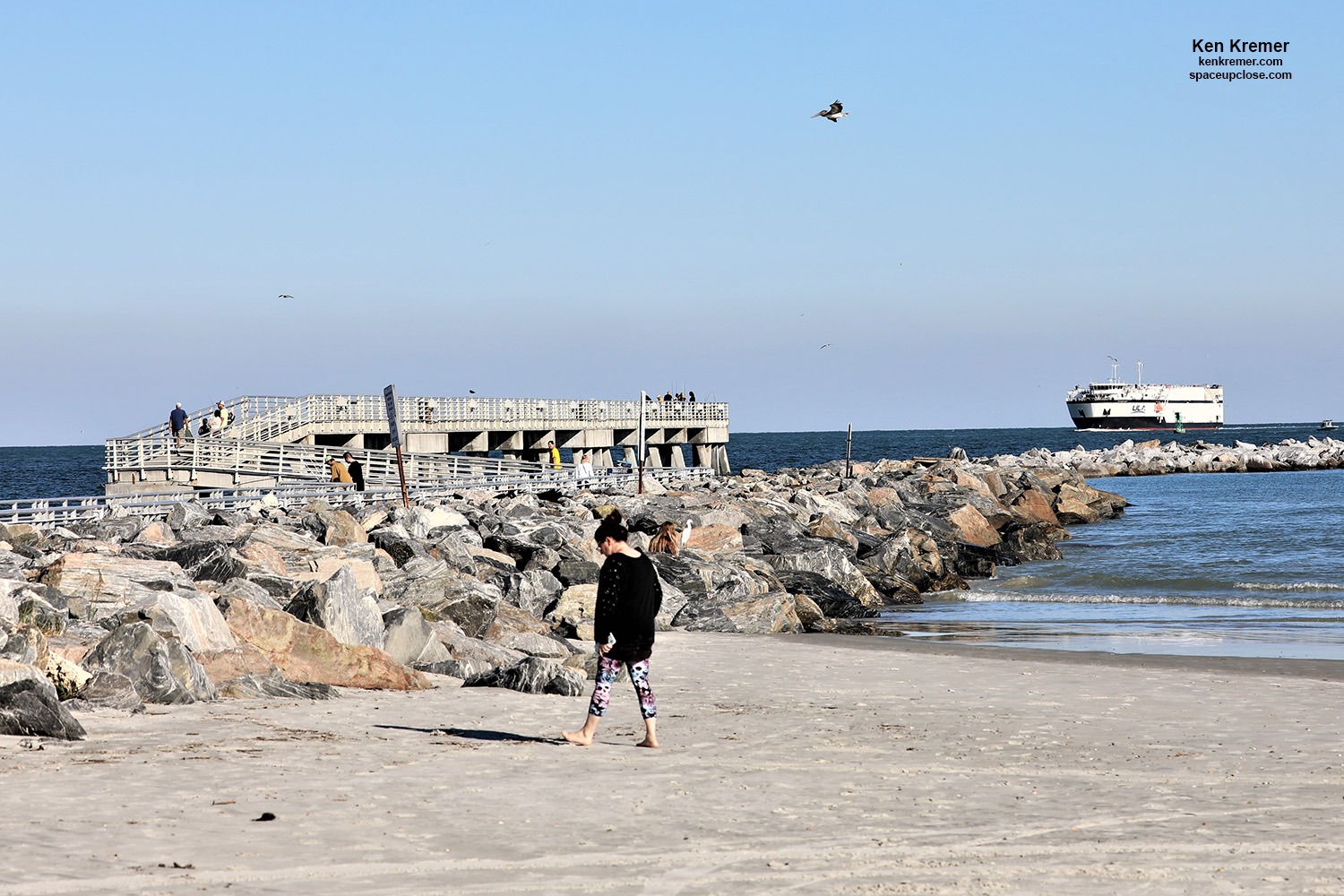 The ship moved quickly and docked in the middle wharf some 30 minutes later around 3:15 p.m. after turning about to berth the rear end port-side for roll-on, roll-off unloading ops.
Space UpClose was on hand at Jetty Park to witness RocketShip's arrival.
Enjoy our photo gallery from the pier and around the port area.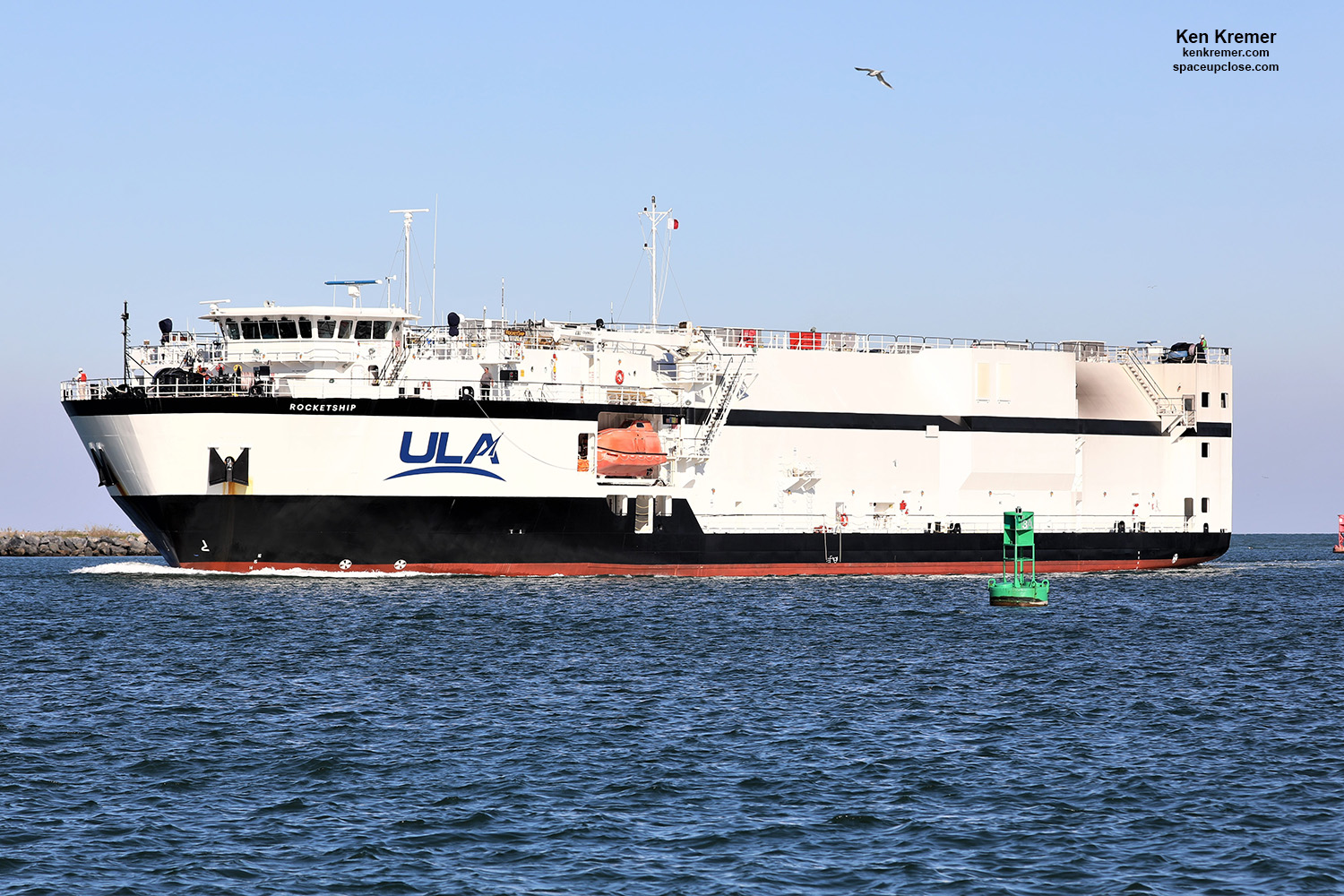 "Technicians offloaded the rocket on Thursday, Nov. 21, moving the first stage to the Atlas Spaceflight Operations Center and the Centaur to a separate facility to start their pre-flight activities," ULA wrote in a blog post.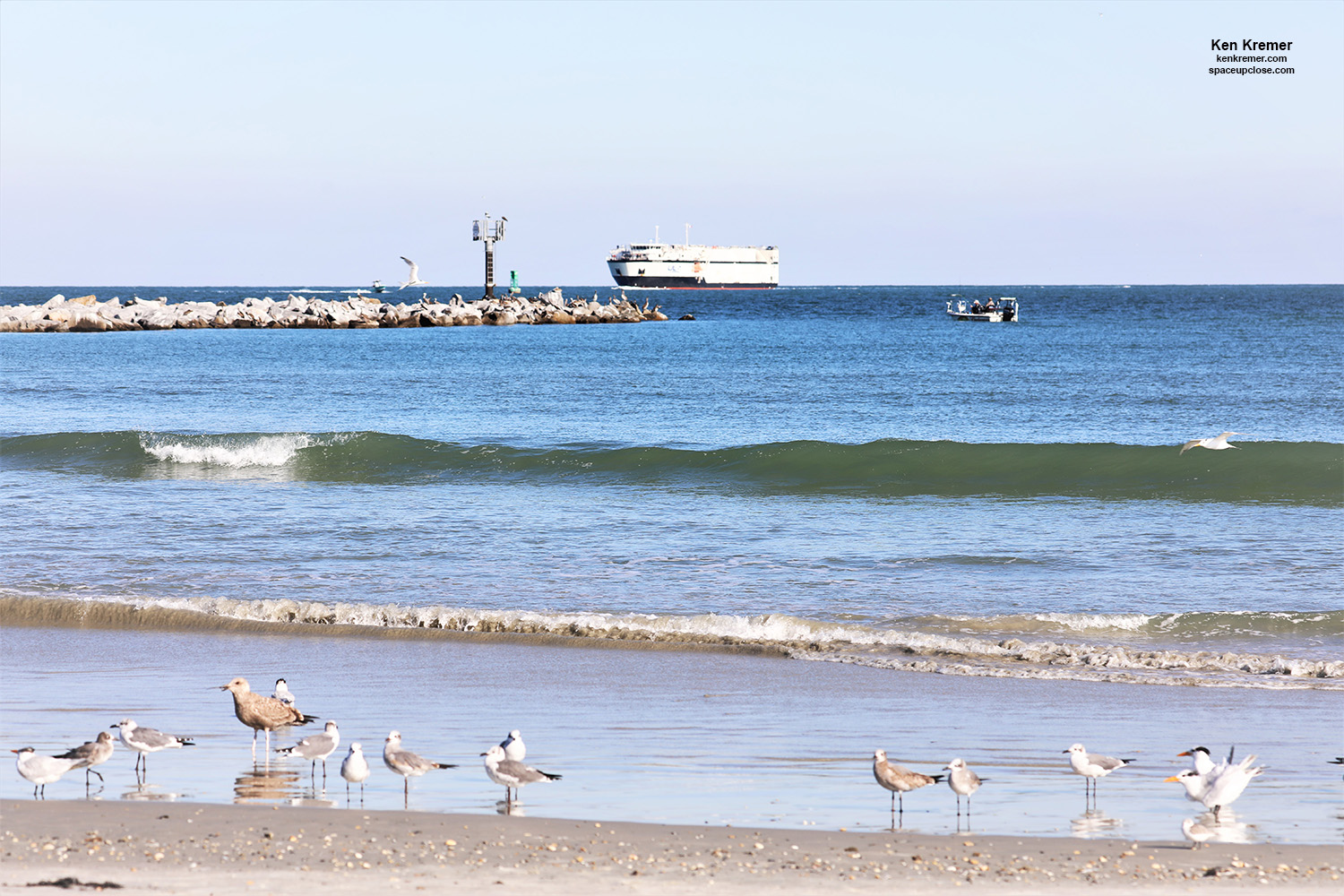 The Atlas V rocket will be assembled at a later date in the 411 configuration inside the ULA Vertical Integration Facility (VIF) at pad 41 – only after it is vacated following the upcoming launch of the Boeing Starliner on the uncrewed Orbital Flight Test (OFT) mission slated for NET Dec. 17.
"The stages will be stacked together in the Vertical Integration Facility early next year to form an Atlas V 411 configured rocket, which features a four-meter payload fairing, one side-mounted solid rocket booster and a single-engine upper stage."
Solar Orbiter is an ESA-led mission with significant NASA participation.
Liftoff from Space Launch Complex-41 is scheduled for Feb. 5, 2020, when the alignment of Earth and Venus becomes suitable for Solar Orbiter to start its trek.
Following a successful blastoff the probe will repeatedly use the gravity of Venus and Earth via gravity assist flyby's to raise its orbit above the poles of the Sun, providing new perspectives on our star, including the first images of the Sun's polar regions over several years.
"The spacecraft will make looping orbits around the Sun and use 10 instruments to observe solar physics in unprecedented detail. At closest approach, Solar Orbiter will be about approximately 26 million miles (42 million km) from the Sun."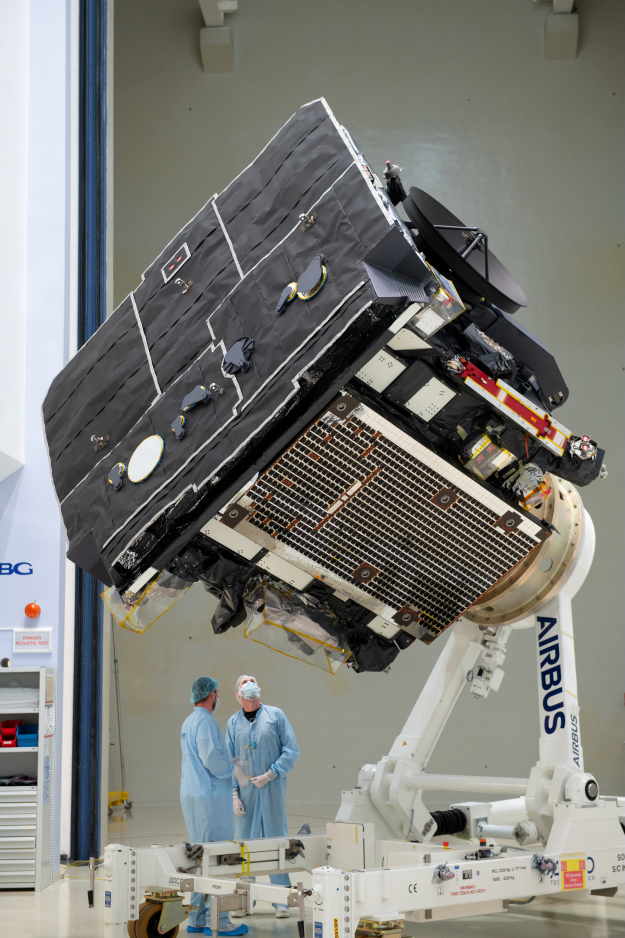 Solar Orbiter will face the Sun from within the orbit of Mercury at its closest approach.
The Solar Orbiter arrived at Kennedy Space Center from Europe on Nov. 1 to begin preparations for launch.
Solar Orbiter and essential ground support equipment were transported aboard an Antonov cargo plane from Munich, Germany, to Florida, landing at the Shuttle Landing Facility at Kennedy Space Center on 1 November. From there the satellite and equipment travelled by road to the AstroTech Space Operations facility in nearby Titusville to begin prelaunch testing and checks.
Along with NASA's Parker Solar Probe launched in 2018, Solar Orbiter will revolutionize our understanding of our nearest star.
RocketShip has been overhauled, refurbished and repainted and renamed from its prior moniker – the Delta Mariner.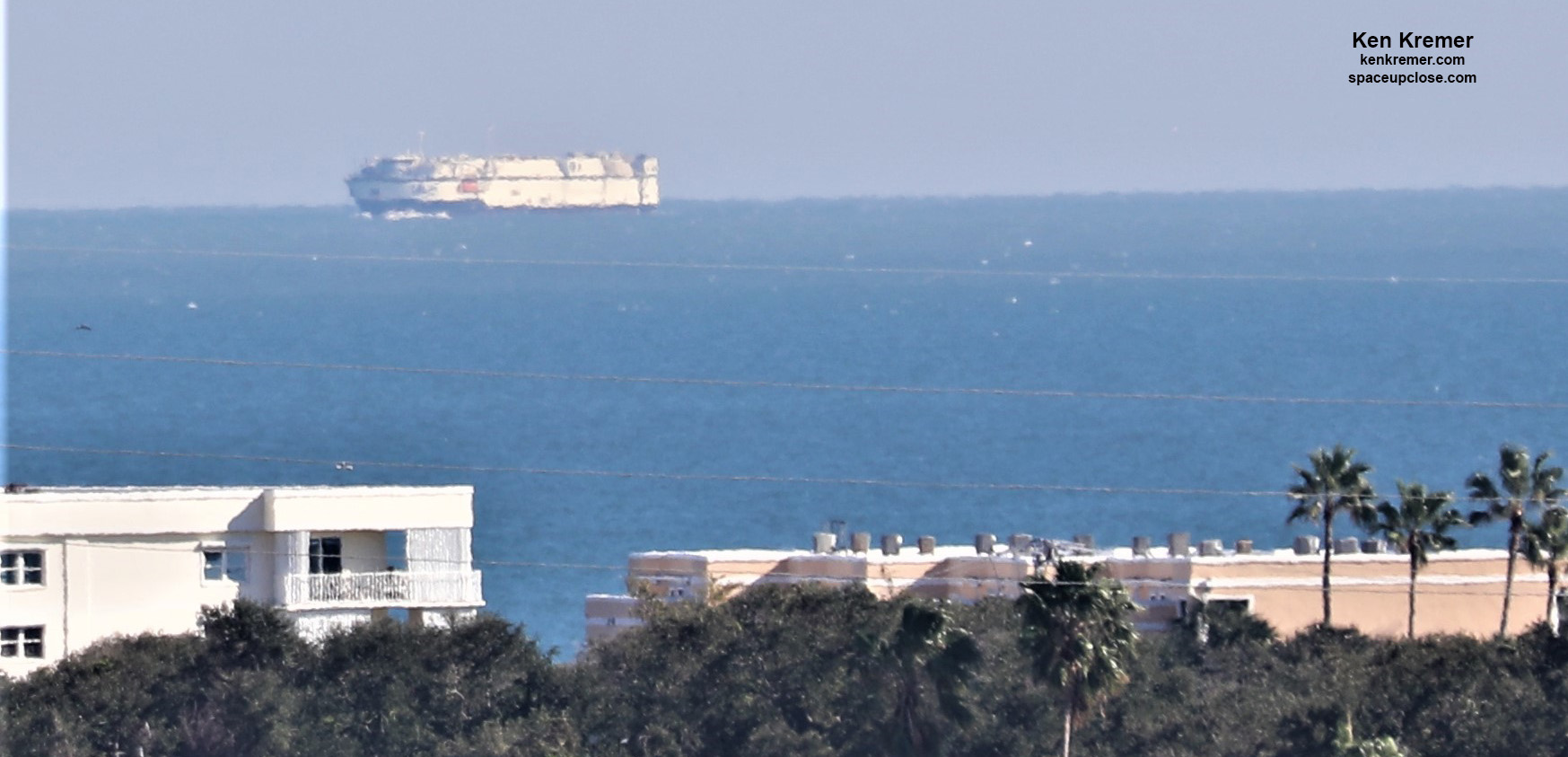 The roll-on, roll-off cargo ship is 312 feet long, weighs nearly 19 million pounds, has complete living quarters and dining area for its crew of 16, a heli-pad on the top deck, a below-deck machine shop and sophisticated computers and navigational aids on the bridge. It is operated by Foss Maritime on behalf of ULA, according to a ULA description.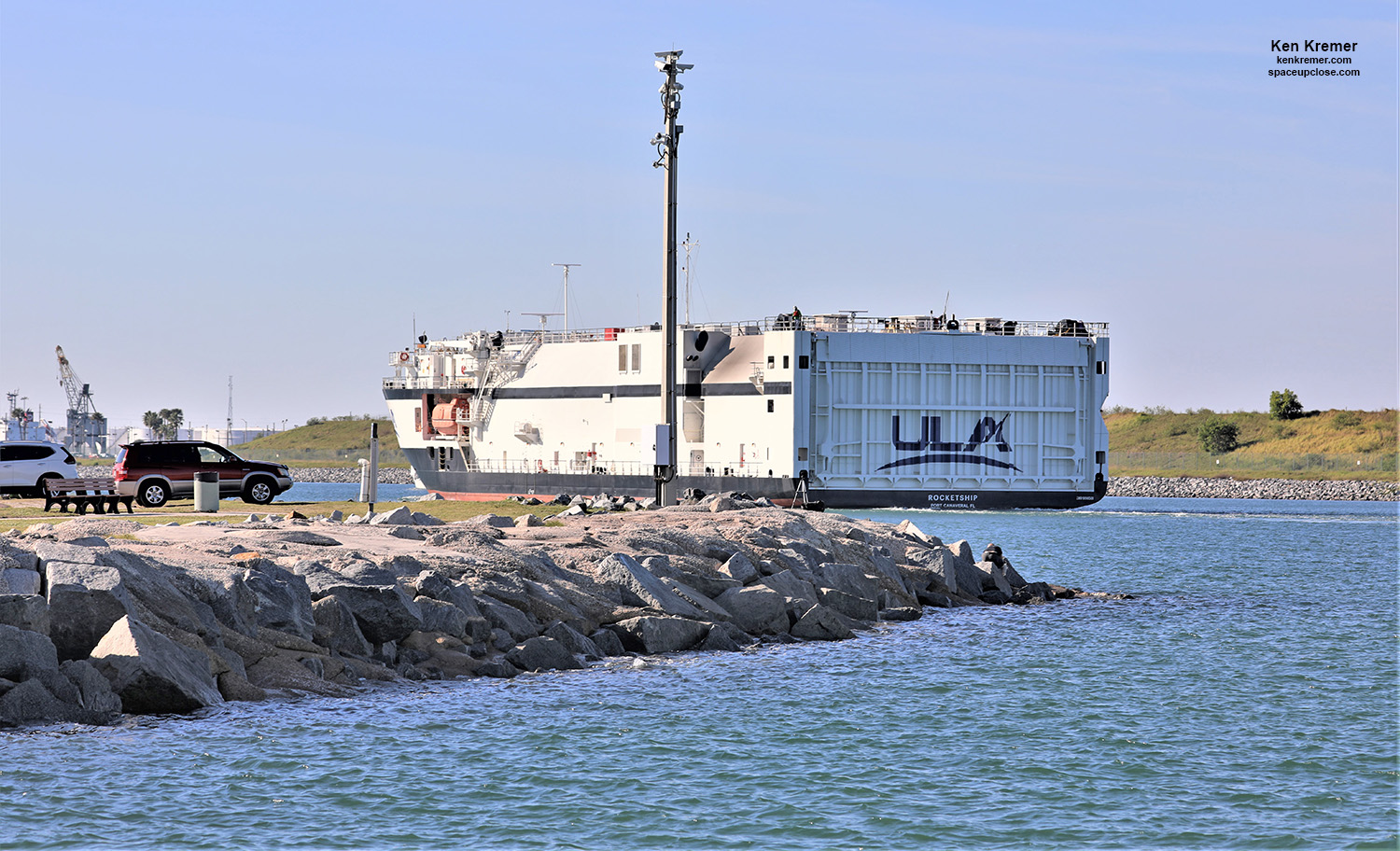 Solar Orbiter is an ESA mission with strong NASA participation. The prime contractor is Airbus Defence and Space in Stevenage, UK. The mission will provide complementary datasets to NASA's Parker Solar Probe that will allow more science to be distilled from the two missions than either could achieve on their own, says ESA.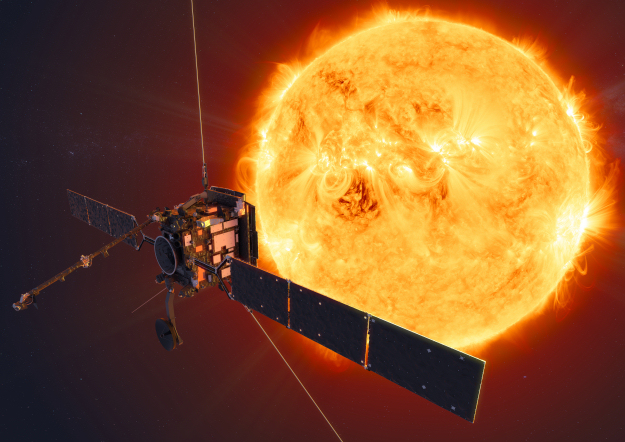 Watch for Ken's continuing reports on Solar Orbiter!
Stay tuned here for Ken's continuing Earth and Planetary science and human spaceflight news: www.kenkremer.com –www.spaceupclose.com – twitter @ken_kremer – email: ken at kenkremer.com
Dr. Kremer is a research scientist and journalist based in the KSC area, active in outreach and interviewed regularly on TV and radio about space topics.
………….
Ken's photos are for sale and he is available for lectures and outreach events
Ken's upcoming outreach events:
Dec 3/4: 7 PM, Quality Inn Kennedy Space Center, Titusville, FL. "SpaceX CRS-19 Launch to ISS Dec 4." Free. In hotel lobby. Photos for sale