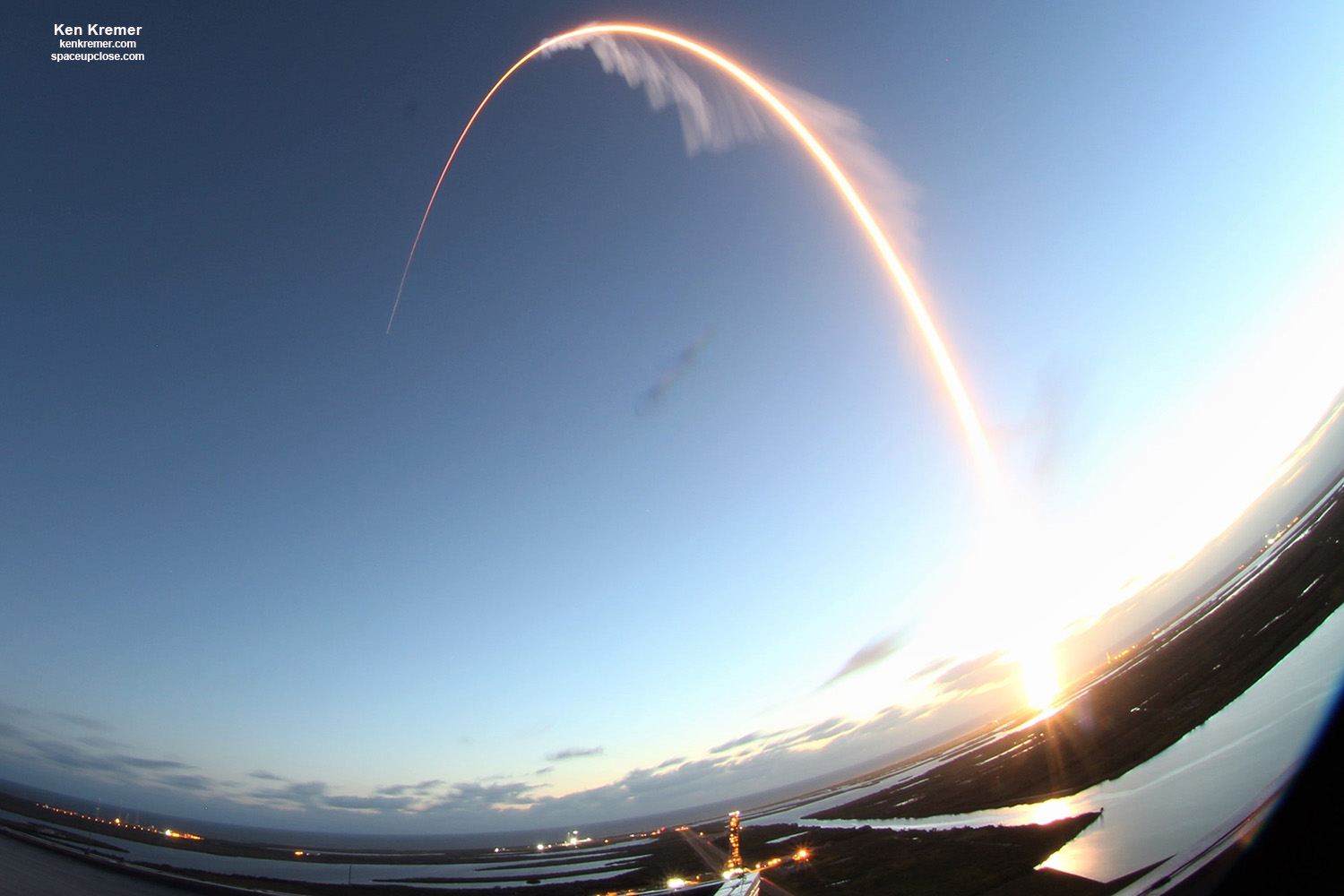 For SpaceUpClose.com & RocketSTEM
KENNEDY SPACE CENTER/CAPE CANAVERAL AIR FORCE STATION, FL – Shortly after the historic maiden liftoff of Boeing's Starliner astronaut space taxi on a fully successful ride to space aboard a United Launch Alliance (ULA) Atlas V rocket at sunrise Friday from the Florida Space Coast, the commercial capsule suffered a serious mishap that sent it into the wrong orbit when the ships thrusters fired far too long and expended so much fuel that the primary goal of safely accomplishing a critical docking to the International Space Station (ISS) was scrubbed.
The failure to dock at the ISS is a setback for NASA plans to resume human spaceflight launches from American soil on American rockets – to end our prolonged reliance on the Russian Soyuz for rides to the ISS since the shuttle shutdown over 8 years ago in 2011.
Fortunately although Starliner wound up in the wrong orbit it was a stable orbit and the Boeing team eventually established communication and fired thrusters two more times and raised the orbit to a safe location – that precluded the ISS approach but saved the ship for a later landing with multiple landing opportunities rather than being lost.
Launch of the CST-100 Starliner human rated spacecraft atop a United Launch Alliance Atlas V rocket took place right on time as scheduled at 6:36 a.m. EST (1136 GMT) Friday, Dec. 20, from Space Launch Complex 41 on Cape Canaveral Air Force Station – roughly the moment Earth's rotation brings pad 41 under the space station's orbital plane.
The beautiful blastoff of Starliner atop the ULA Atlas V into picture perfect skies this morning, Friday, Dec. 20 went perfectly for about the first 30 minutes but began to go awry soon after the capsule was successfully deployed and separated as planned from the Atlas V Centaur upper stage.
The ULA Atlas V functioned perfectly and delivered Starliner precisely to its intended location and was not at fault.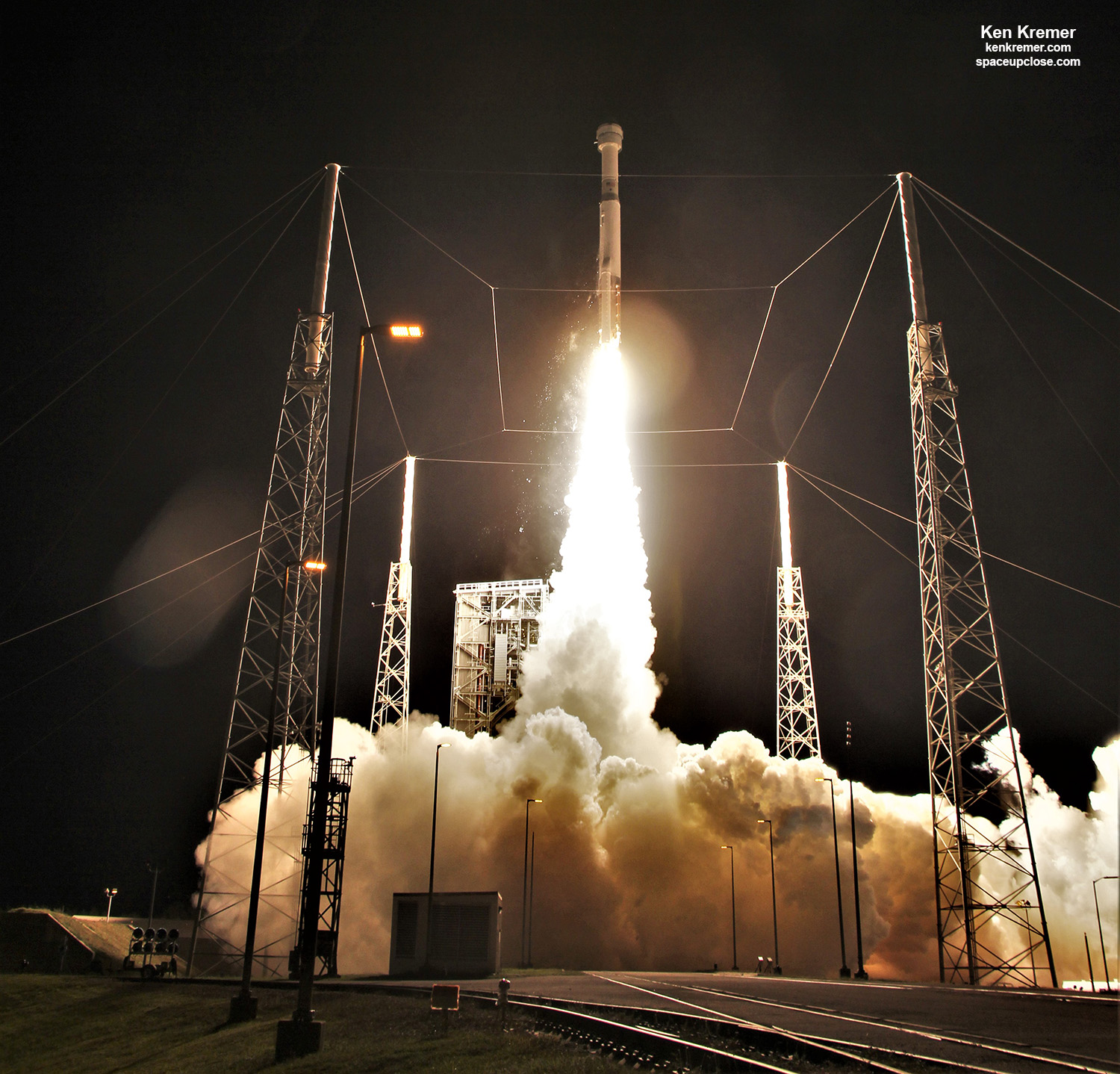 At that time as Starliner was flying independently a 'timing error' occurred such that the ship did not know its precise location in space so it did not complete the planned thruster maneuver.
Instead it fired its maneuvering thrusters to attempt to get back on course to the ISS.
But that action used up so much propellent that the residual quantity was insufficient to reach the ISS.
So the Boeing flight controllers decided instead to abort the ISS rendezvous and rather save the remaining fuel to ensure a landing and aim for a landing two days later at White Sands Space Harbor in New Mexico at 7:57 a.m. ET Dec 22.
The planned docking to the ISS would have taken place Sat morning, Dec. 21, some 25 hours after liftoff if all had gone well.
Enjoy my Space UpClose gallery of imagery taken today from my viewing perch on the rooftop of NASA's iconic 52 story tall Vehicle Assembly Building (VAB) as well as my remote cameras ringing the Atlas Starliner inside the security perimeter fence at pad 41.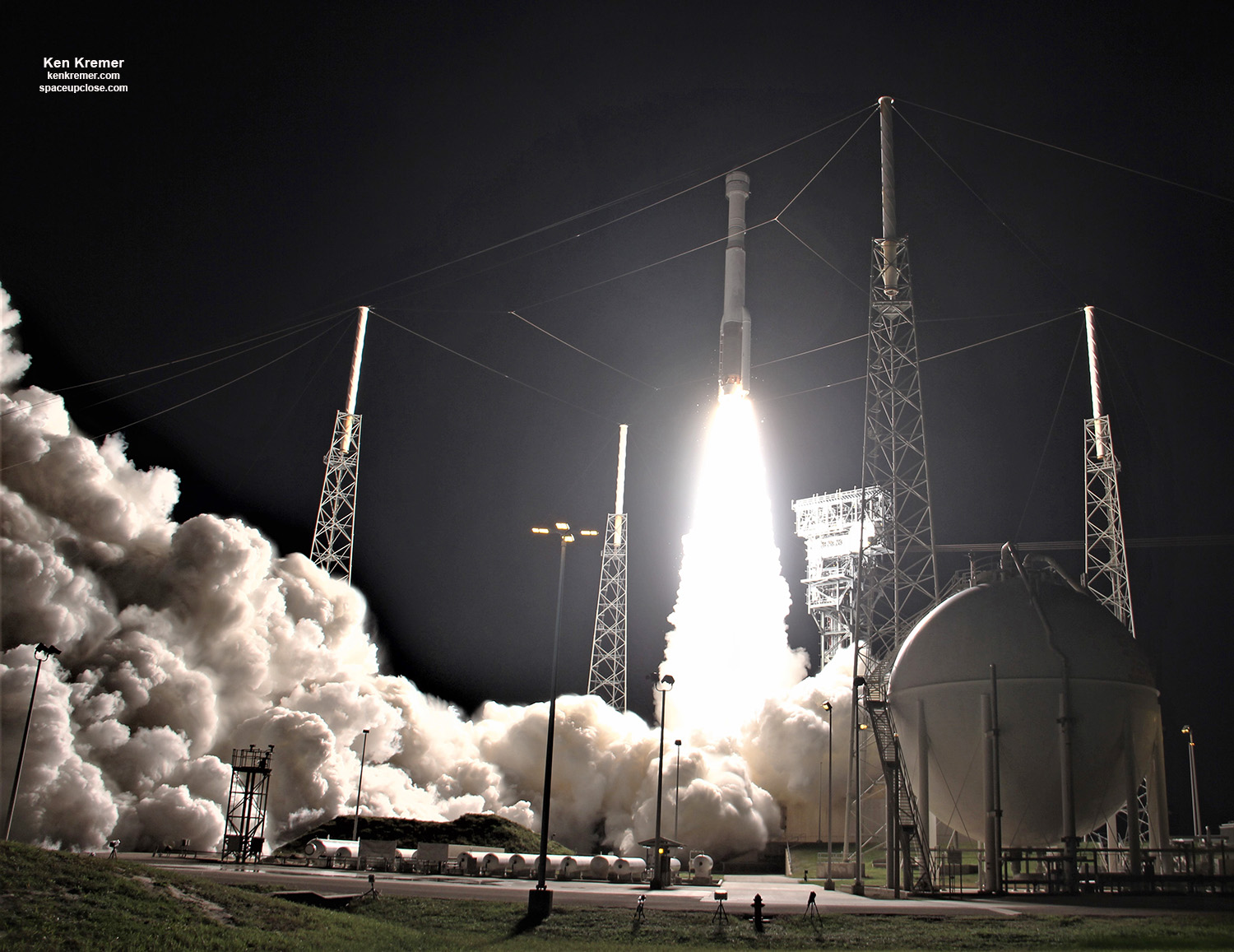 The launch was carried live on NASA TV.
For a time there were some minimal updates. But it eventually went dark because not much was known as Boeing assessed the situation.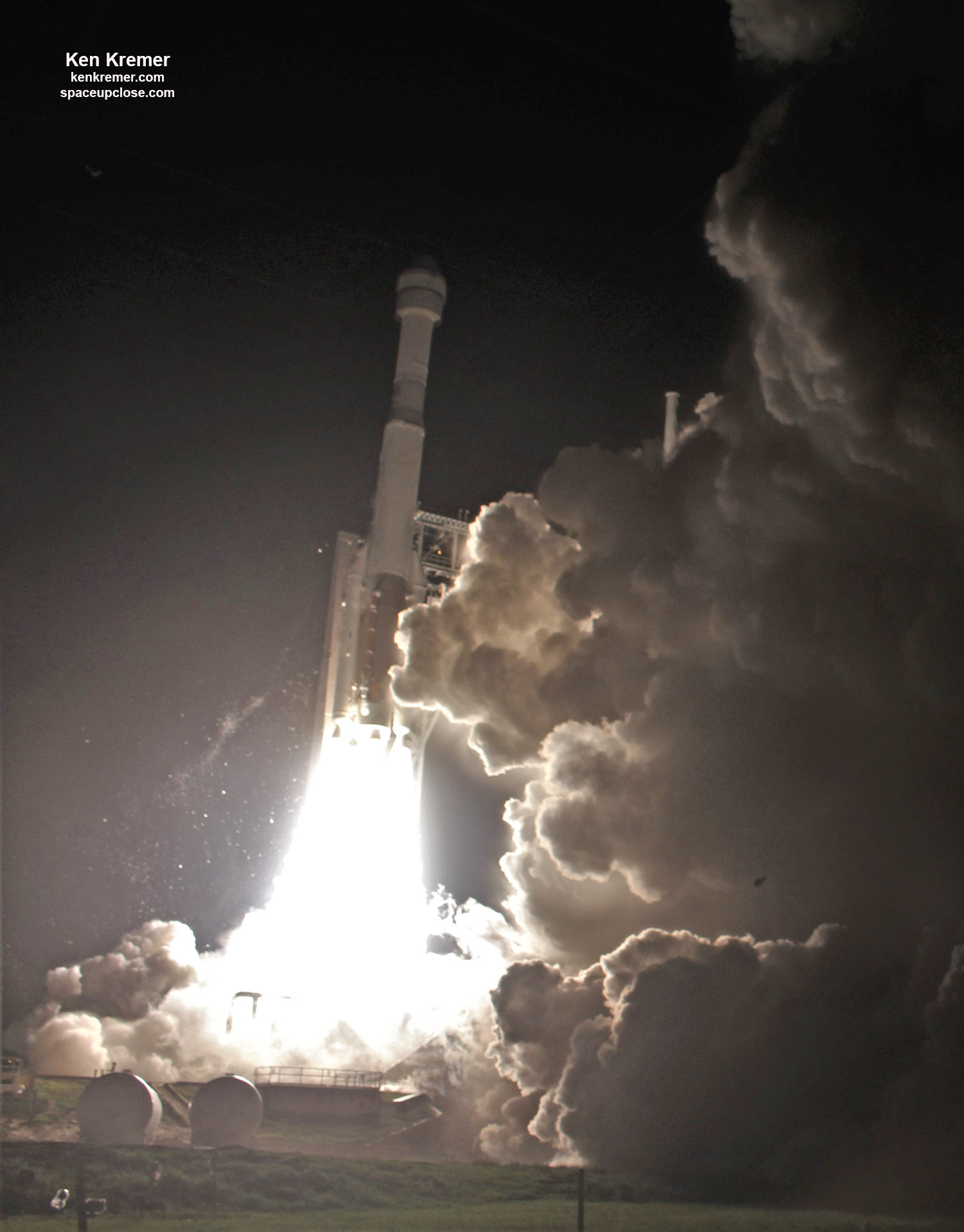 The NASA, ULA and Boeing team held a post-launch briefing at 9:30 a.m. at the KSC Press Site auditorium attended by myself representing Space UpClose.
The media briefing was led by NASA Administrator Jim Bridenstine, ULA CEO Tory Bruno and Boeings Space manager Jim Chilton and included two of the commercial crew astronauts who will launch on Starliner as well as other NASA managers.
NASA Administrator Jim Bridenstine opened with this statement which clarified what was known at that time some three hours later regarding the Boeing Orbital Flight test:
"I am incredibly proud of the NASA, Boeing, and United Launch Alliance teams and their ongoing work in a dynamic situation to ensure the CST-100 Starliner spacecraft is safe on its Orbital Flight Test. The teams continue their work to meet as many mission objectives as possible and return safely to Earth. We continue to gather critical data that will help us ensure safety and reliability for future human space flight missions.
"Early this morning, NASA and Boeing successfully launched Starliner on the first human-rated United Launch Alliance Atlas V rocket from Space Launch Complex 41 in Florida.
"The plan was for Starliner to rendezvous and dock with the International Space Station and return home safely to Earth. While a lot of things went right, the uncrewed spacecraft did not reach the planned orbit and will not dock to the International Space Station.
"This is in fact why we test. Teams worked quickly to ensure the spacecraft was in a stable orbit and preserved enough fuel to ensure a landing opportunity.
"Boeing, in coordination with NASA, is working to return Starliner to White Sands, New Mexico, Sunday.
"At NASA we do really difficult things, and we do them all the time. I spoke to Vice President Pence, Chairman of the National Space Council, and he remains very optimistic in our ability to safely launch American astronauts from American soil. We remain positive even though we did face challenges today. We'll be getting a lot more data in the coming days."
"One of the biggest successes today was watching NASA, Boeing, ULA teams work to make the right decisions for our astronauts and country. We will continue to share information. It's in the interest of the nation. We'll share data as soon as possible."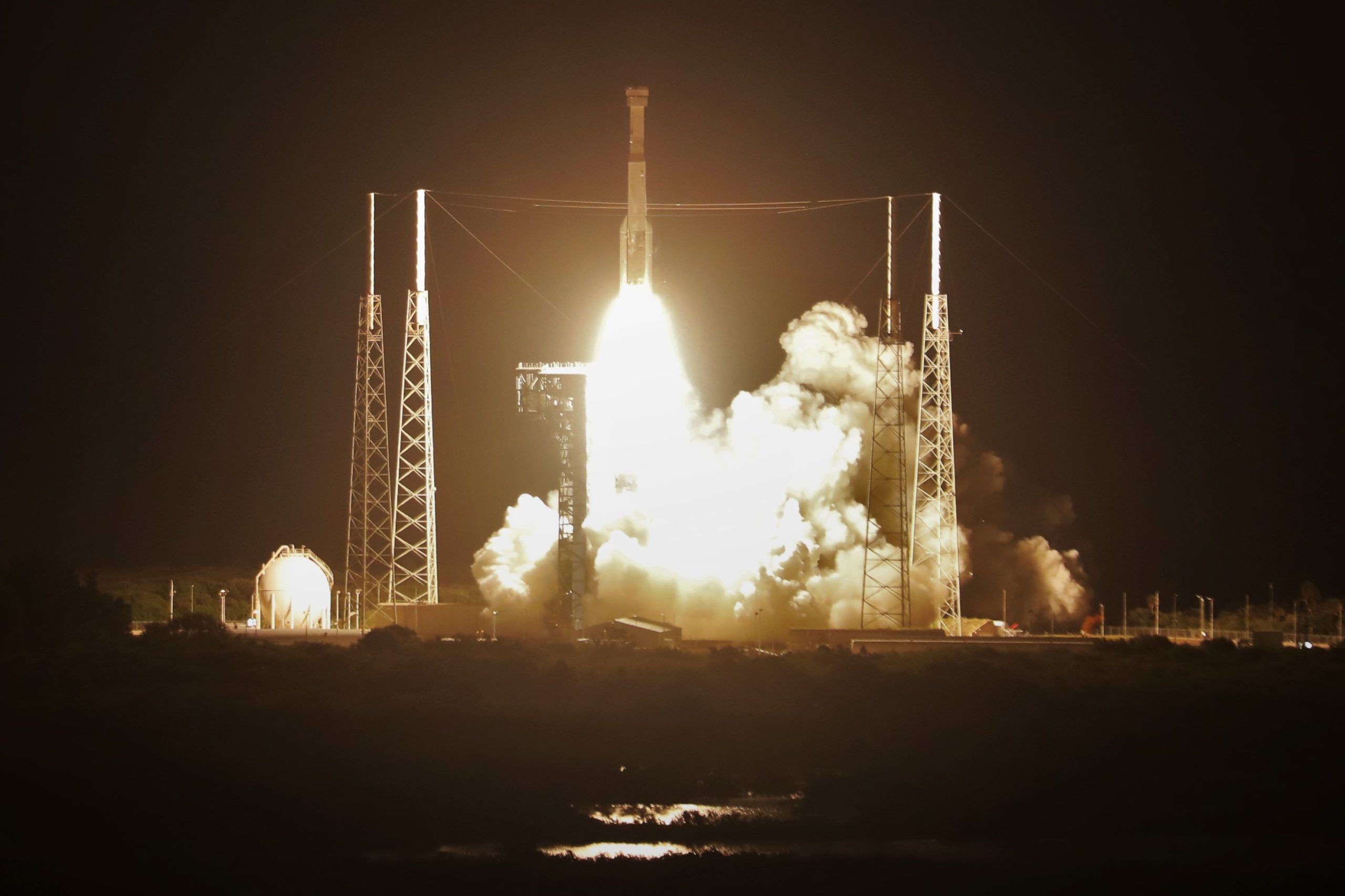 The ULA Atlas V functioned perfectly and delivered Starliner precisely to its intended location and was not at fault, explaiened ULA CEO Tory Bruno at the KSC briefing.
Big crowds of spectators gathered all around the space coast packing parks, hotels, beaches and the KSC Visitor Complex with excited residents and spectators who gathered from around the globe.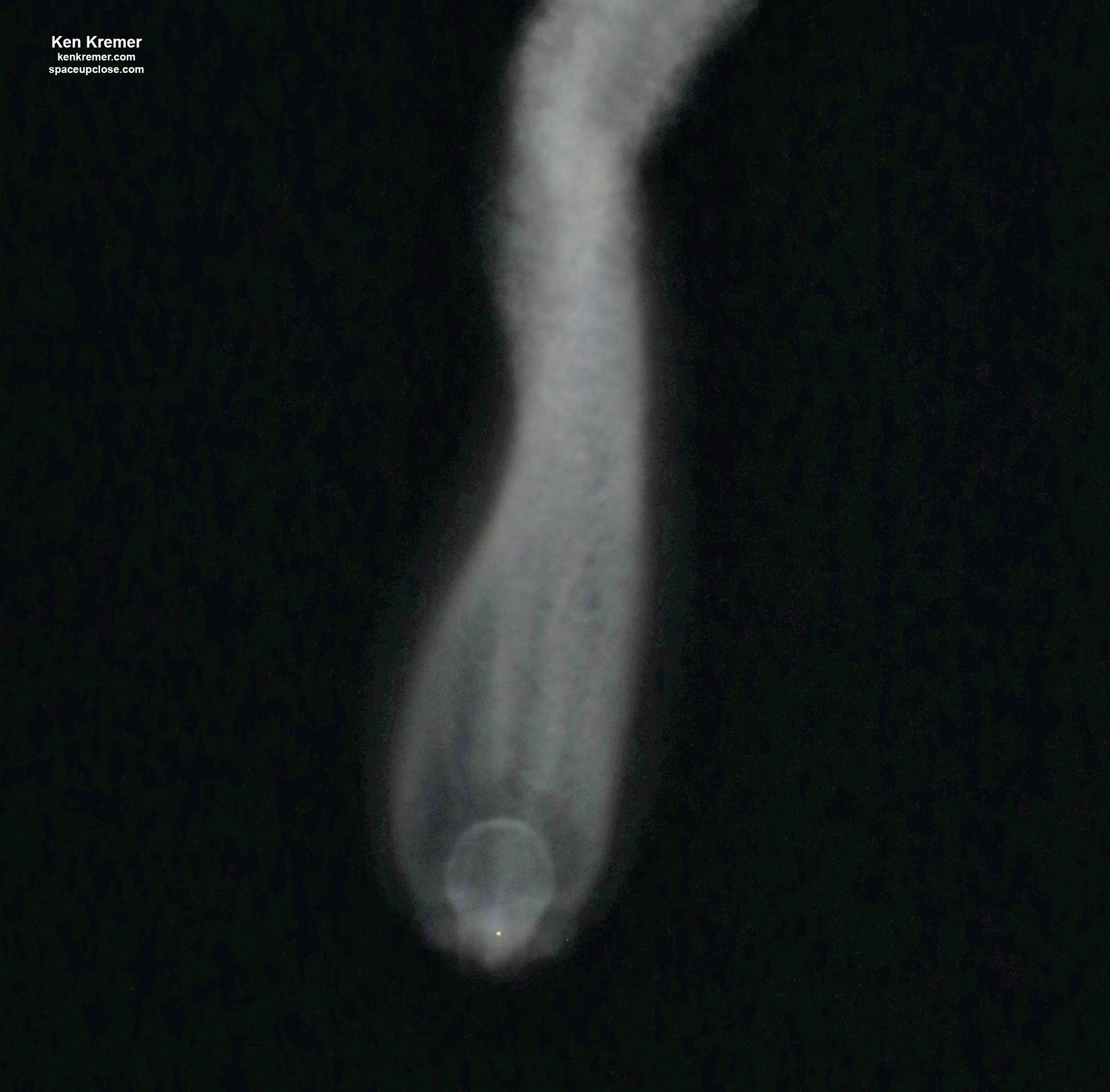 Just minutes after liftoff we were treated to the spectacular show created a 'Space Jellyfish' in the sky known as the twilight phenomena because the skies are clear.
The jellyfish is visible from the exhaust plume as the Atlas V rocket rises into daylight and illuminates the plume.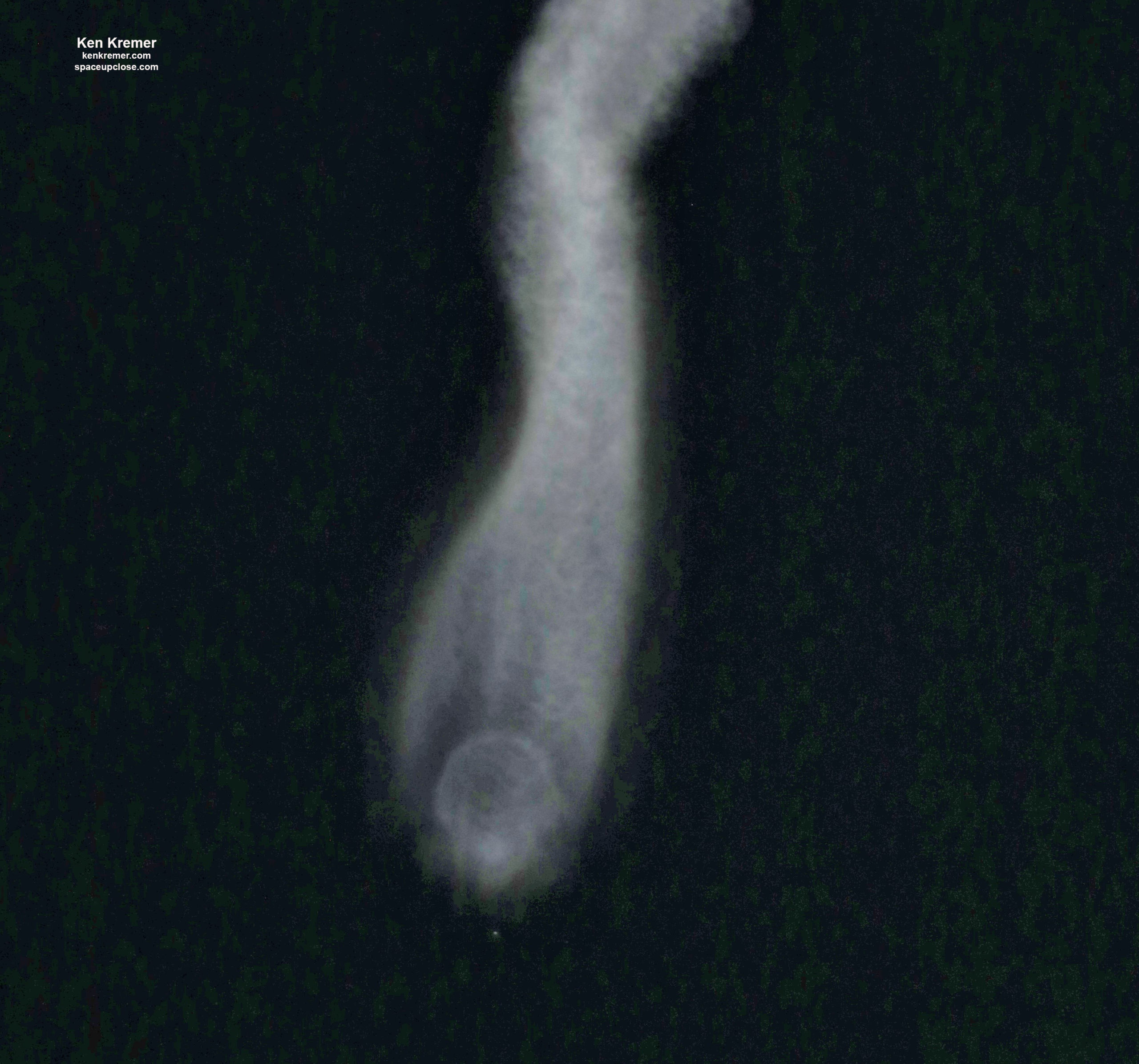 Starliner is the first flight worthy version of the commercial astronaut space taxi.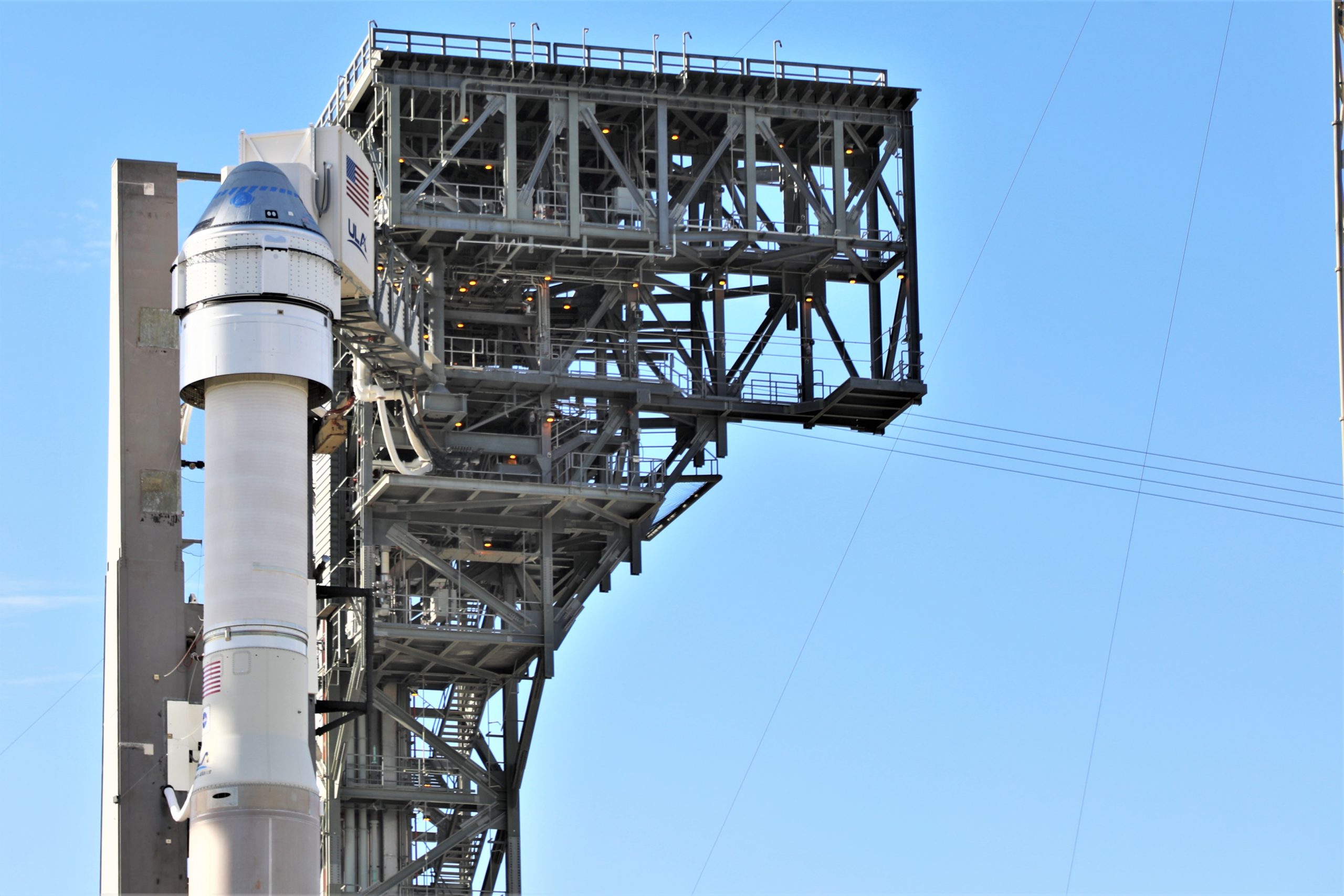 Starliner, and the competing Crew Dragon spacecraft from SpaceX, were both developed with some $7 Billion of funding under NASA's Commercial Crew Program (CCP) started nearly a decade ago.
Both of the astronaut ferry ships are finally coming to fruition after years of delays from both funding shortfalls and technical hurdles.
The uncrewed OFT flight test was to be Starliner's maiden mission to the International Space Station for NASA's Commercial Crew Program.
The main objective of the mission was an end-to-end demonstration of Boeing's ability to launch astronauts to the orbiting laboratory and return them home safely.
Learn more at this NASA prelaunch feature.
The Atlas V rocket that carries Starliner to orbit comprises a ULA built 1st stage booster powered by a Russian-made RD-180 main engine, a dual-engine Centaur upper stage, as well as a pair of Aerojet Rocketdyne AJ-60 strap-on first stage solid rocket boosters.
This marks a new configuration for the Atlas V designated as "N22" because these is no payload fairing surrounding the Starliner and includes the dual engine Centuar upper stage with two Aerojet Rocketdyne RL10A-4-2 engines and two strap-on boosters.
The Atlas 5's Russian-made RD-180 main engine and two Aerojet Rocketdyne solid rocket boosters will power the launcher off the pad. A dual-engine Centaur upper stage will power the Starliner into space and deploy the capsule on a preliminary suborbital trajectory. The capsule's own thrusters will fire about a half-hour after liftoff to reach a stable orbit and begin its pursuit of the station.
With Starliner the complete Atlas V rocket stack stands 172 feet (52.4 meters) tall and will weigh 979,223 pounds when fully fueled for liftoff.
The ULA Atlas V rocket generates about 1.6 million pounds of liftoff thrust at launch and enjoys a 100% success record since 2002.
Watch Ken's continuing reports onsite for live reporting of the upcoming Starliner OFT mission & recent SpaceX JCSAT launch at the Kennedy Space Center and Cape Canaveral Air Force Station.
Stay tuned here for Ken's continuing Earth and Planetary science and human spaceflight news: www.kenkremer.com –www.spaceupclose.com – twitter @ken_kremer – email: ken at kenkremer.com
Dr. Kremer is a research scientist and journalist based in the KSC area, active in outreach and interviewed regularly on TV and radio about space topics.
………….
Ken's photos are for sale and he is available for lectures and outreach events
Ken's upcoming outreach events:
Dec 20: 7 PM, Quality Inn Kennedy Space Center, Titusville, FL. "Boeing Starliner Launches to ISS & SpaceX JCSAT launch." Free. In hotel lobby. Photos for sale