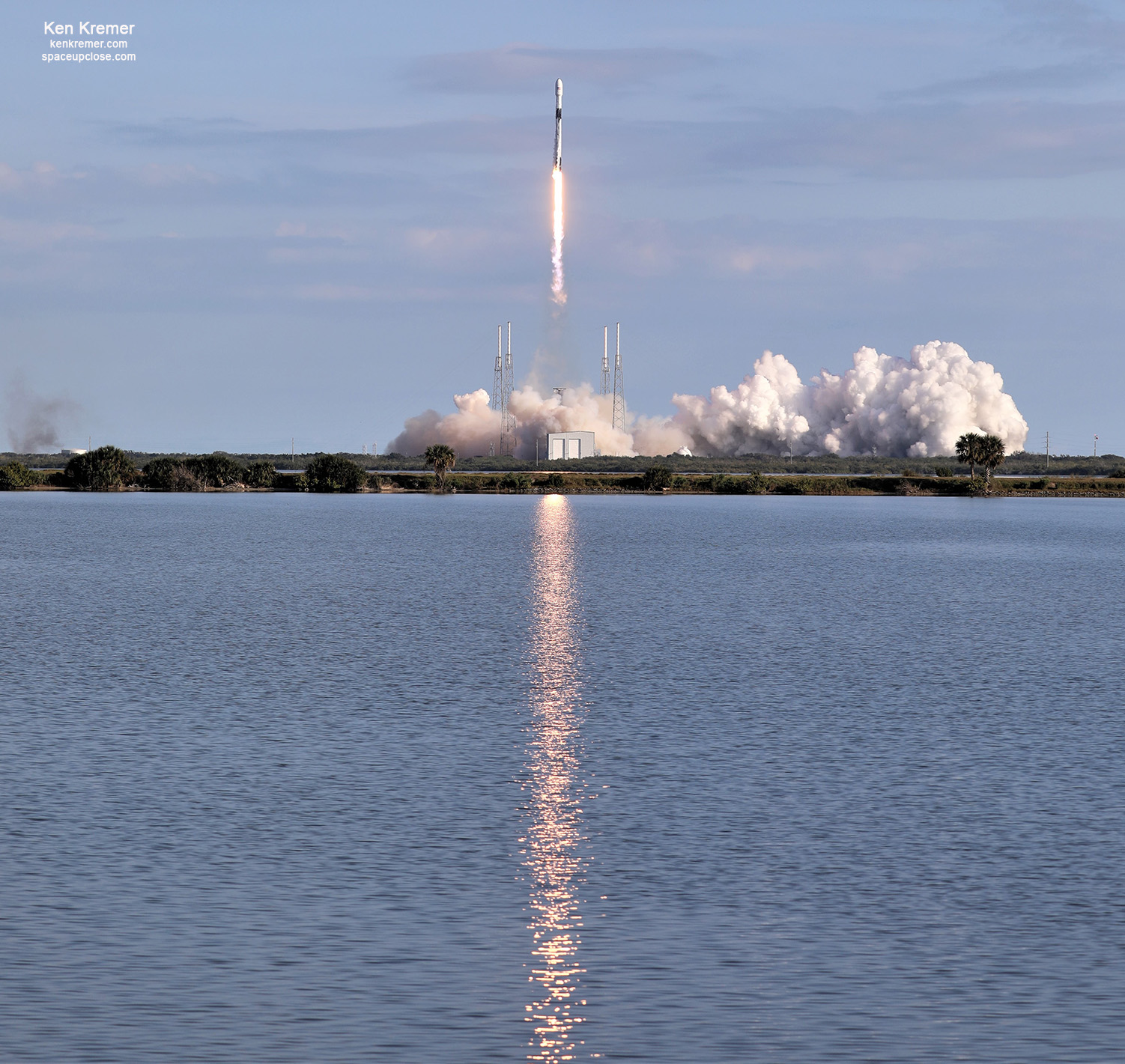 For SpaceUpClose.com & RocketSTEM
CAPE CANAVERAL AIR FORCE STATION, FL – Slews of spectators were on hand to enjoy the absolutely stunning SpaceX launch of their next batch of 60 Starlink satellites into sunny skies on a used Falcon 9 rocket after poor Florida Space Coast and Atlantic Sea State weather forced several delays spanning over a week.
Liftoff of the 4th Starlink mission on a recycled SpaceX Falcon 9 finally took place at 9:06 a.m. EST, 1404 GMT, Wednesday morning, Jan. 29 from Space Launch Complex-40 (SLC-40) on Cape Canaveral Air Force Station, FL – during an instantaneous window.
SpaceX thereby enlarged their constellation of Starlink broadband internet satellites to 240 bringing the firm closer to initiating service in the USA later this year.
SpaceX also continued on a roll with their 3rd Falcon 9 launch in the month of January including the critical In Flight Abort (IFA) Test for NASA's commercial crew program last week and another Starlink launch in early January.
Enjoy our gallery of Space UpClose photos of the recycled and rather sooty Falcon 9 taken from on and off base ringing the Space Coast as the flight-proven rocket roared off seaside launch pad 40 today, Jan 29.
The payload comprises the fourth batch of 60 SpaceX built and owned Starlink broadband satellites launching to LEO with an overall mass of about 7.7 tons.
The launch was the third one for this Falcon 9 after previously flying the SpaceX Crew Dragon on its first demonstration mission Demo-1 in March 2019 (see our earlier articles and photos) and the RADARSAT Constellation Mission in June 2019.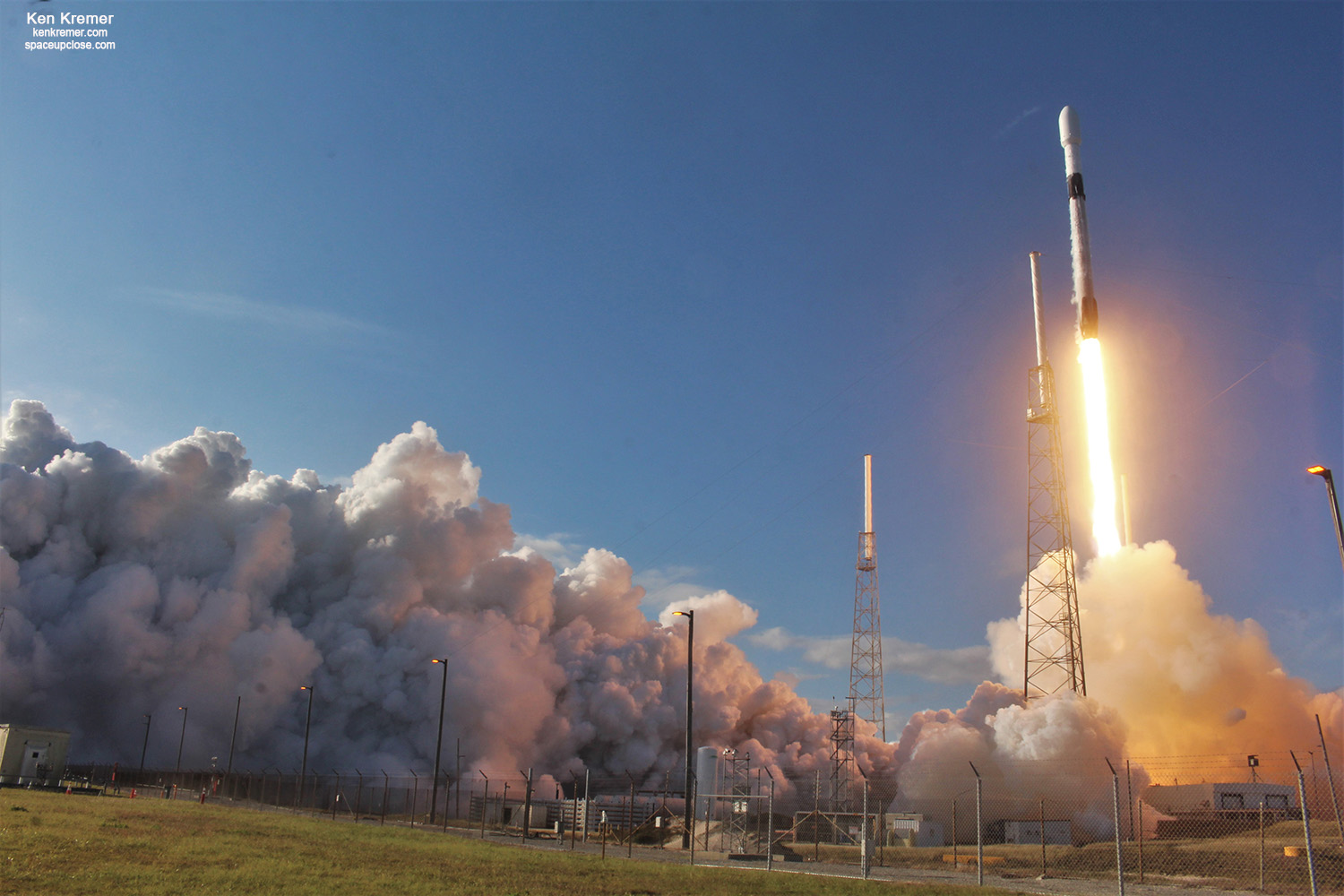 SpaceX also attempted to recover the first stage and both payload fairings and was mostly successful.
Following stage separation, SpaceX successfully targeted the booster to land on the "Of Course I Still Love You" droneship about 8 minutes after launch – which was stationed about 400 miles (640 kilometers) northeast of Cape Canaveral in the Atlantic Ocean.
Thus SpaceX has successfully landed 49 boosters altogether by land and by sea.
"Falcon 9's first stage has landed on the Of Course I Still Love You droneship – our 49th successful landing of an orbital class booster," SpaceX tweeted.
Falcon 9's first stage has landed on the Of Course I Still Love You droneship – our 49th successful landing of an orbital class booster pic.twitter.com/QyR3zyPcIp

— SpaceX (@SpaceX) January 29, 2020
Although it did appear from the video to be a bit hard – the booster landed upright.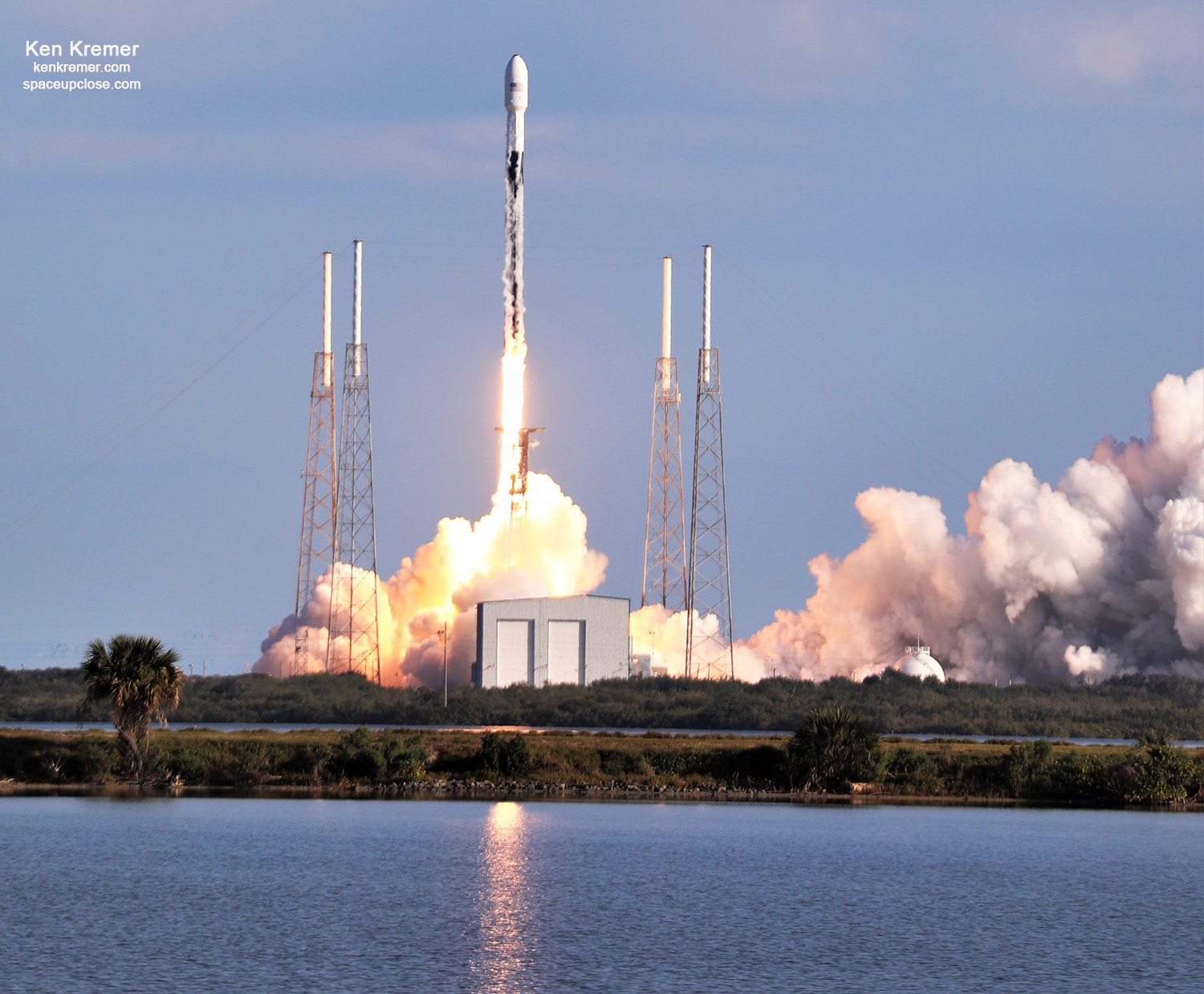 Approximately 45 minutes after liftoff, SpaceX's two fairing recovery vessels, "GO Ms. Tree" and "GO Ms. Chief," attempted to recover the two fairing halves with their giant catchers mitt nets.
The team was successful in catching one with GO Ms Tree in the giant net before splashdown in the Atlantic. The other missed but was hauled out of the water by the crew of GO Ms. Chief.
"Ms. Tree caught a fairing half – our third successful catch!" tweeted SpaceX.
Ms. Tree caught a fairing half – our third successful catch! pic.twitter.com/VJU8asg4gS

— SpaceX (@SpaceX) January 29, 2020
SpaceX CEO Elon Musk has made rocket recycling a top priority in order to slash launch costs.
Musk says that the fairings cost approximately $6 million or roughly 10% of the approximate cost of $60 million for a new Falcon 9 rocket.
The two stage Falcon 9 rocket stands 229 feet (70 meters) tall.
The goal of Starlink is to create a network that will help provide internet services to those who are not yet connected, and to provide reliable and affordable internet across the globe.
"Starlink is a next-generation satellite network capable of connecting the globe, especially reaching those who are not yet connected, with reliable and affordable broadband internet services," says SpaceX.
"The Starlink satellites will deploy at an altitude of 290 km. Prior to orbit raise, SpaceX engineers will conduct data reviews to ensure all Starlink satellites are operating as intended. Once the checkouts are complete, the satellites will then use their onboard ion thrusters to move into their intended orbits and operational altitude of 550 km."
The 260 kg satellites were successfully deployed starting an hour after launch.
Successful deployment of 60 Starlink satellites confirmed! pic.twitter.com/AHkQYB3uNV

— SpaceX (@SpaceX) January 29, 2020
SpaceX plans to deploy a gigantic constellation of 12,000 or more satellites to provide broadband internet first in the US and then globally to to area with minimal service as well as compete in large population centers.
A monthly price has not yet been announced.
Astronomers have raised concerns that the swarm of bright satellites will significantly harm ground based science observations.
The 4rd Starlink mission is also significant in that it continues the opening of the new launch season as the 3rd US launch of this month of January 2020 and the new decade – and that will almost certainly include the first human launches from US soil in over 8 long years.
Furthermore SpaceX is also the owner of the largest fleet of Earth orbiting satellites – already numbering 180 satellites delivered to orbit – and 240 if all goes well Wednesday morning Jan. 29.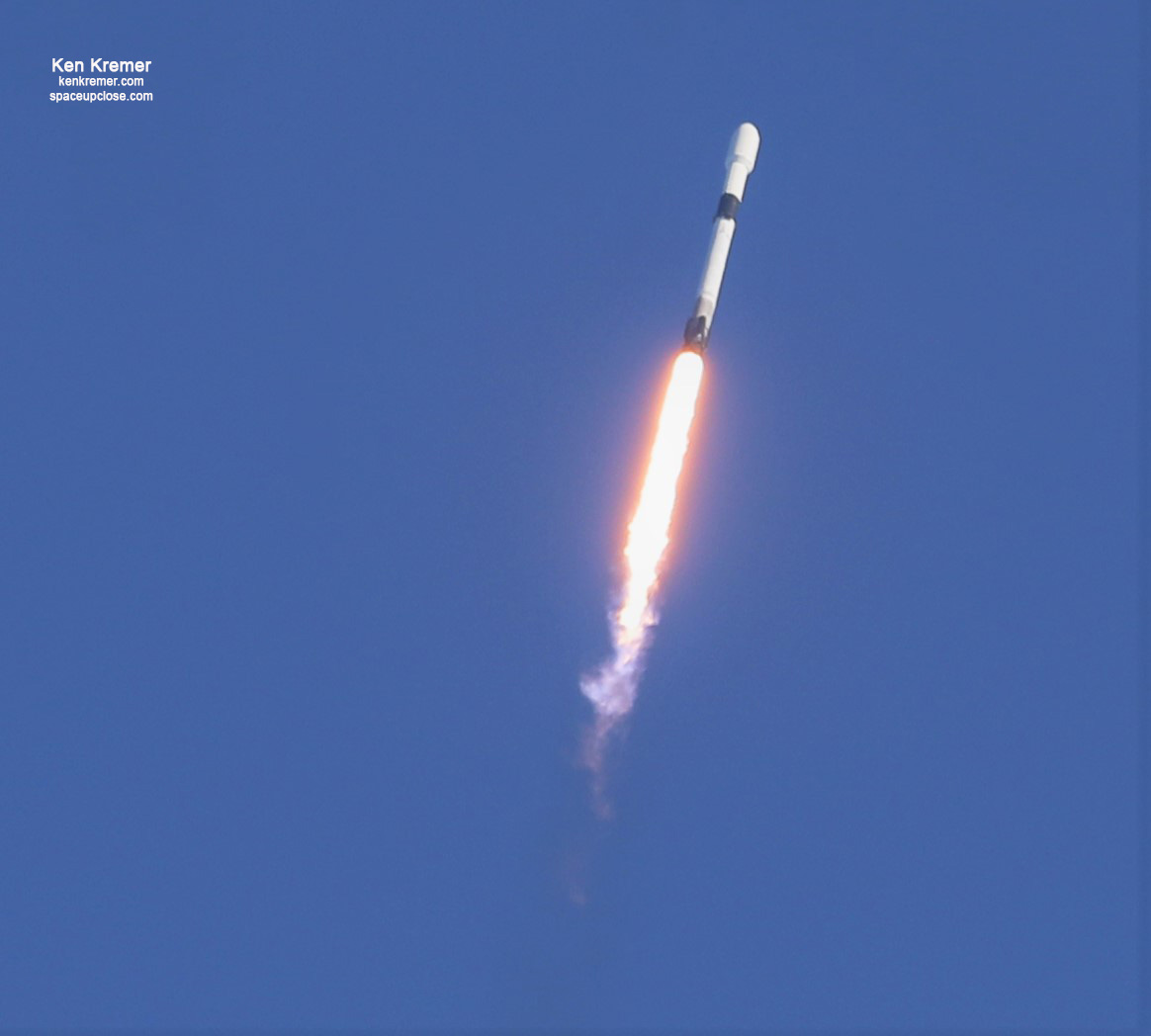 The prior Starlink 2 mission launched on Jan. 6. See our articles and photos.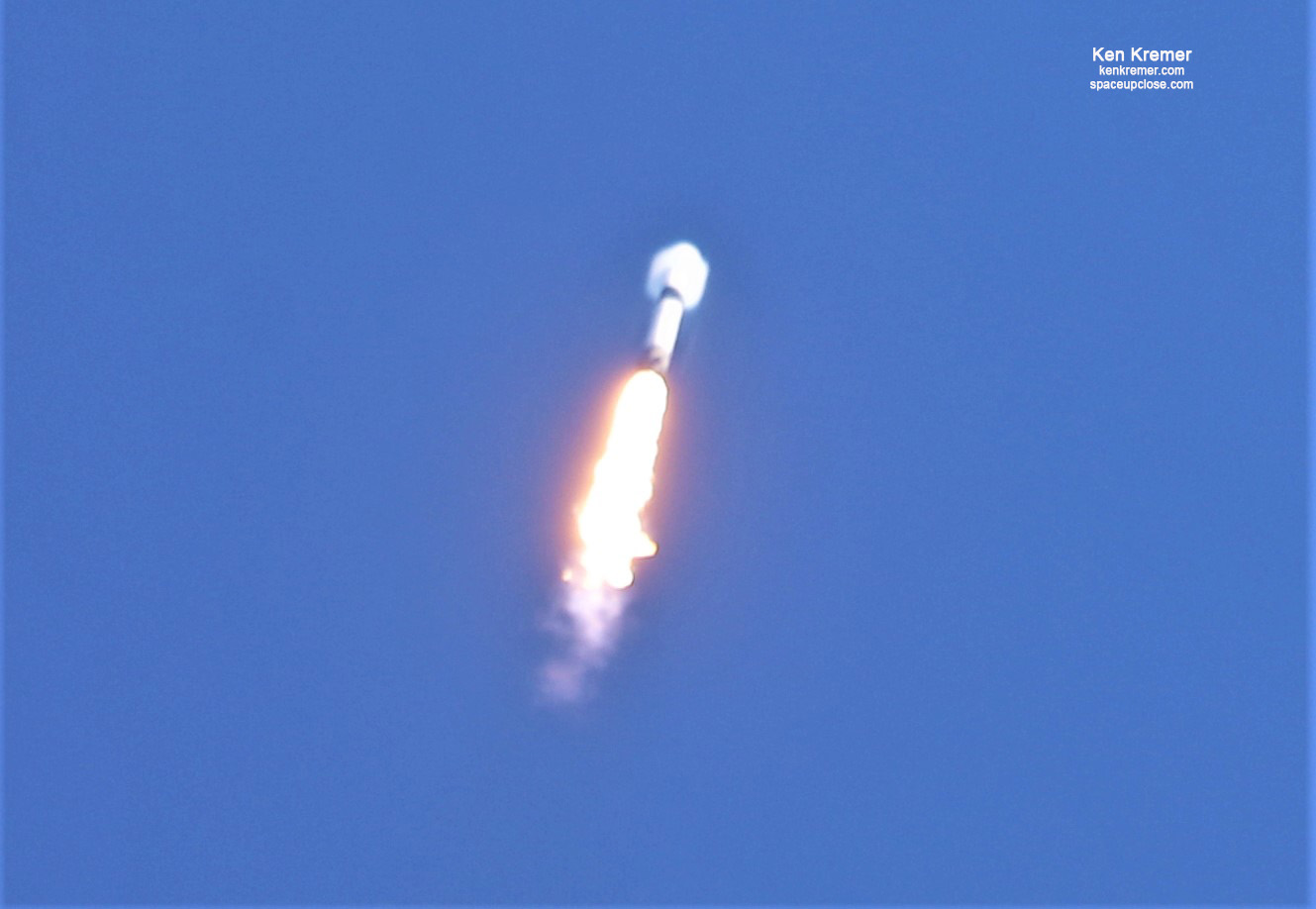 The path to Starlink 3 launch was paved following a successful static fire test last week on Monday, Jan. 20 – as I witnessed last week from Titusville across the Indian River lagoon in Titusville, FL precisely at 2 p.m. EST – from about 12 miles away. See my photos and article.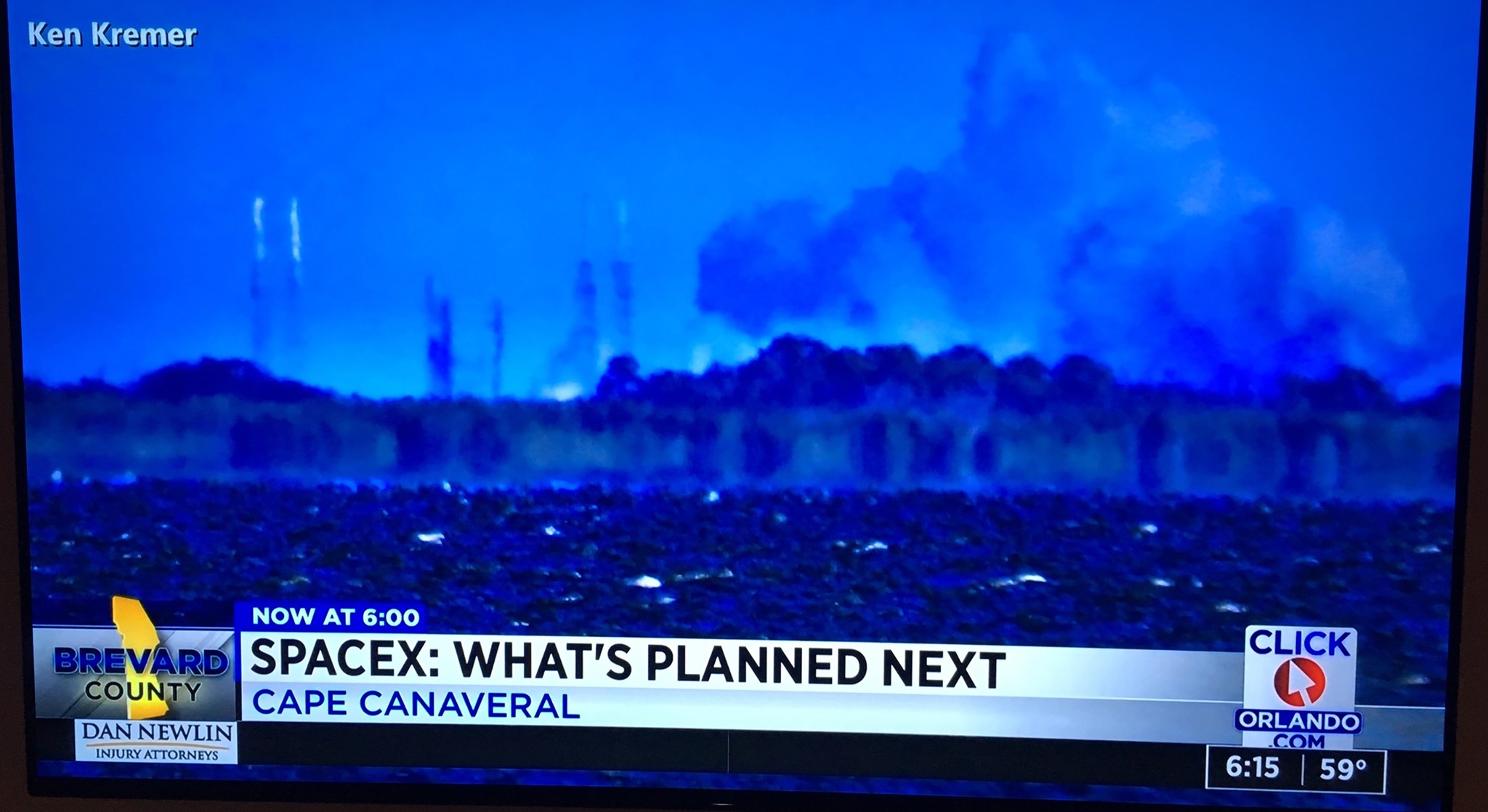 My Starlink and Crew Dragon launch commentary and photos were featured on WFTV ABC TV News Orlando and WKMG CBS TV News Orlando:
https://www.wftv.com/news/local/brevard-county/brevard-county-officials-look-out-rocket-debris-beach/UN5EL6OL7FGUZEXW44QVJMYGZI/
https://www.clickorlando.com/news/local/2020/01/20/next-launch-spacex-to-send-more-starlink-satellites-into-space/
Watch Ken's continuing reports onsite for live reporting of upcoming SpaceX and ULA launches including In-Flight Abort, Starlink and Solar Orbiter in Jan/Feb 2020 at the Kennedy Space Center and Cape Canaveral Air Force Station.
Stay tuned here for Ken's continuing Earth and Planetary science and human spaceflight news: www.kenkremer.com –www.spaceupclose.com – twitter @ken_kremer – email: ken at kenkremer.com
Dr. Kremer is a research scientist and journalist based in the KSC area, active in outreach and interviewed regularly on TV and radio about space topics.
………….
Ken's photos are for sale and he is available for lectures and outreach events