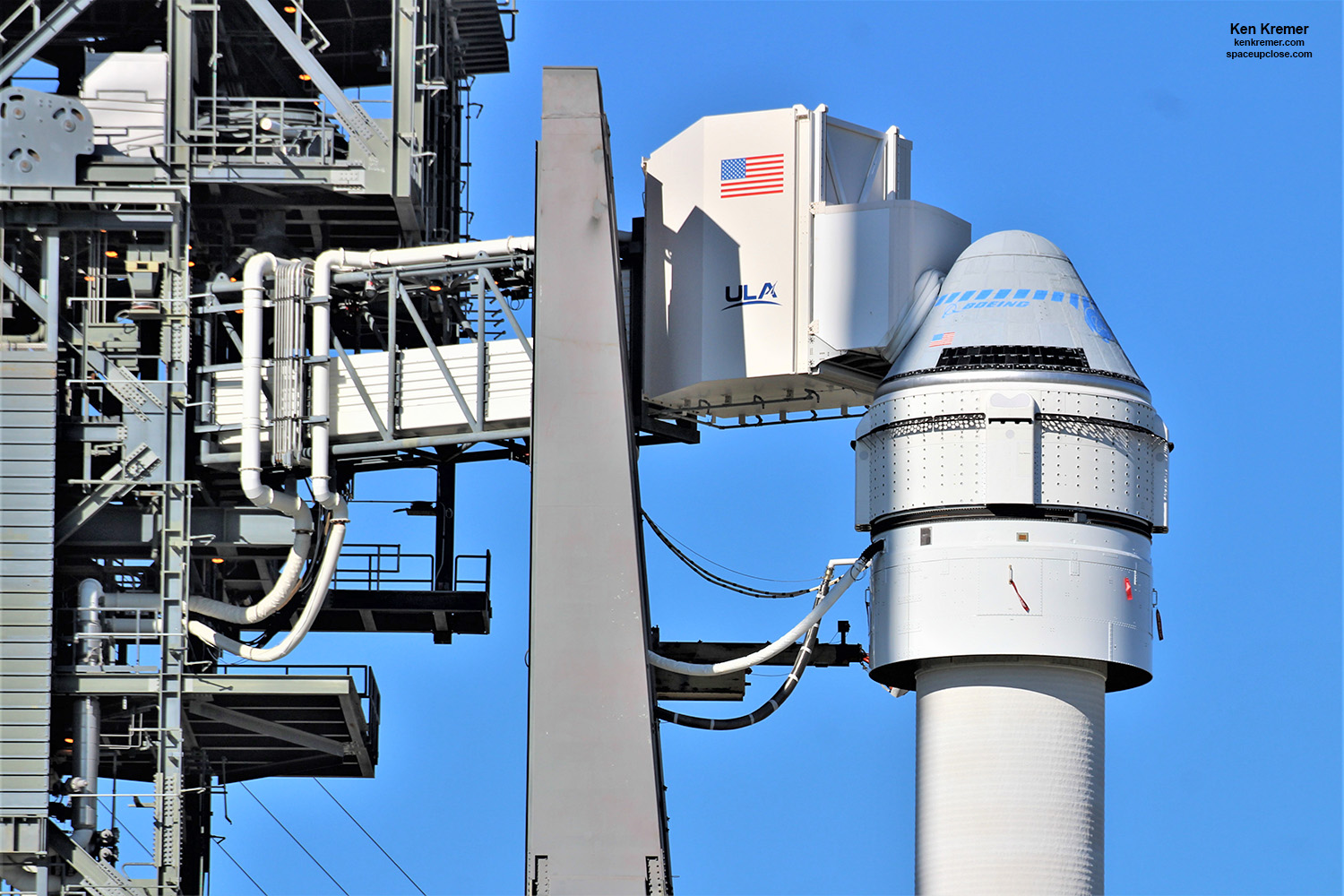 For SpaceUpClose.com & RocketSTEM
CAPE CANAVERAL, FL –Boeing officials confirmed that shortened testing protocols caused their engineering teams to miss the software glitches with the mission elapsed timer and more that seriously degraded the first orbital flight test of the company's Starliner astronaut space taxi in December and prevented the unpiloted capsule from docking to the International Space Station (ISS) as planned.
If the Boeing team had run a complete end to end test simulating the entire Starliner flight from launch to ISS docking to landing, rather than only simulating the flight in multiple incomplete segments, the elapsed timing error that caused the maneuvering thruster to fire longer than planned and expend excess precious fuel, the software errors would have been caught on the ground during the extensive testing and validation process and the flight would have fully succeeded rather than ending only partially successful, they said during Feb 29 media telecon.
As a result of the software errors in the elapsed timer as well as another that could have caused a catastrophic collision during separation of the Starliner service module from the crew capsule shortly before the flight concluded with reentry into the Earth's atmosphere the botched flight failed to dock at the ISS and was nearly doomed at the end.
"If we had run that integrated test for a number of minutes longer, it would have uncovered the issue," said John Mulholland, vice president and manager of Boeing's CST-100 Starliner program. At the Feb 29 media briefing
Furthermore the Boeing team used stand-in emulators in place of flight computers for portions of the testing.
Unfortunately the Boeing Starliner commercial capsule suffered a serious mishap that sent it into the wrong orbit when the ships thrusters fired far too long and expended so much fuel that the primary goal of safely accomplishing a critical docking to the International Space Station (ISS) was scrubbed.
Launch of the CST-100 Starliner human rated spacecraft atop a United Launch Alliance Atlas V rocket took place right on time as scheduled at 6:36 a.m. EST (1136 GMT) Friday, Dec. 20, from Space Launch Complex 41 on Cape Canaveral Air Force Station – roughly the moment Earth's rotation brings pad 41 under the space station's orbital plane.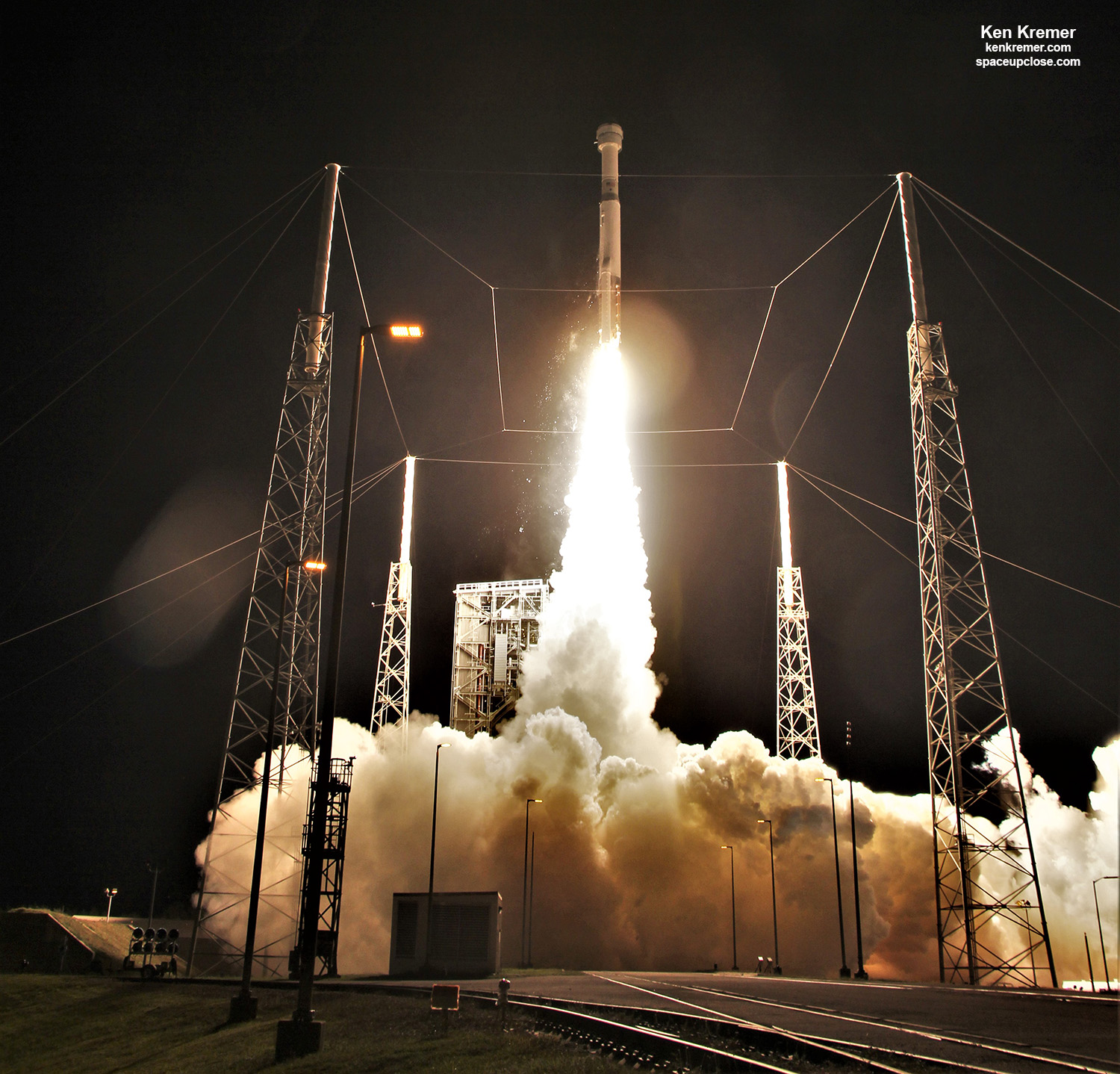 It did reach orbit and landed safely about 48 hours later Sunday, Dec 22, at 7:58 a.m. ET at White Sands Space Harbor in New Mexico after an abbreviated 2 day mission cut short by a timing failure that sent the ship into the wrong orbit and unable to dock at the International Space Station (ISS).
"We are recommitting ourselves to the discipline needed to test and qualify our products," Mulholland said during media conference call. "The Boeing team is committed to the success of the Starliner program, and we are putting in the time and the resources to move forward."
As a result of all the issues Boeing will need to reverify all of the flight software associated with Starliner.
This effort will require weeks to months.
"Hindsight uncovered a couple of the issues, but I really don't want you or anyone to have the impression that this team tried to take shortcuts," Mulholland said. "They didn't. They did an abundance of testing, and in certain areas, obviously, we have gaps to go fill. But this is an incredibly talented and strong team."
Therefore neither NASA nor Boeing is willing to offer a date for a next launch
And the nature of that launch is also undetermined. It could entail a repeat meaning an unpiloted OFT mission or going directly to a to the Crew Flight Test (CFT) mission with 3 astronauts.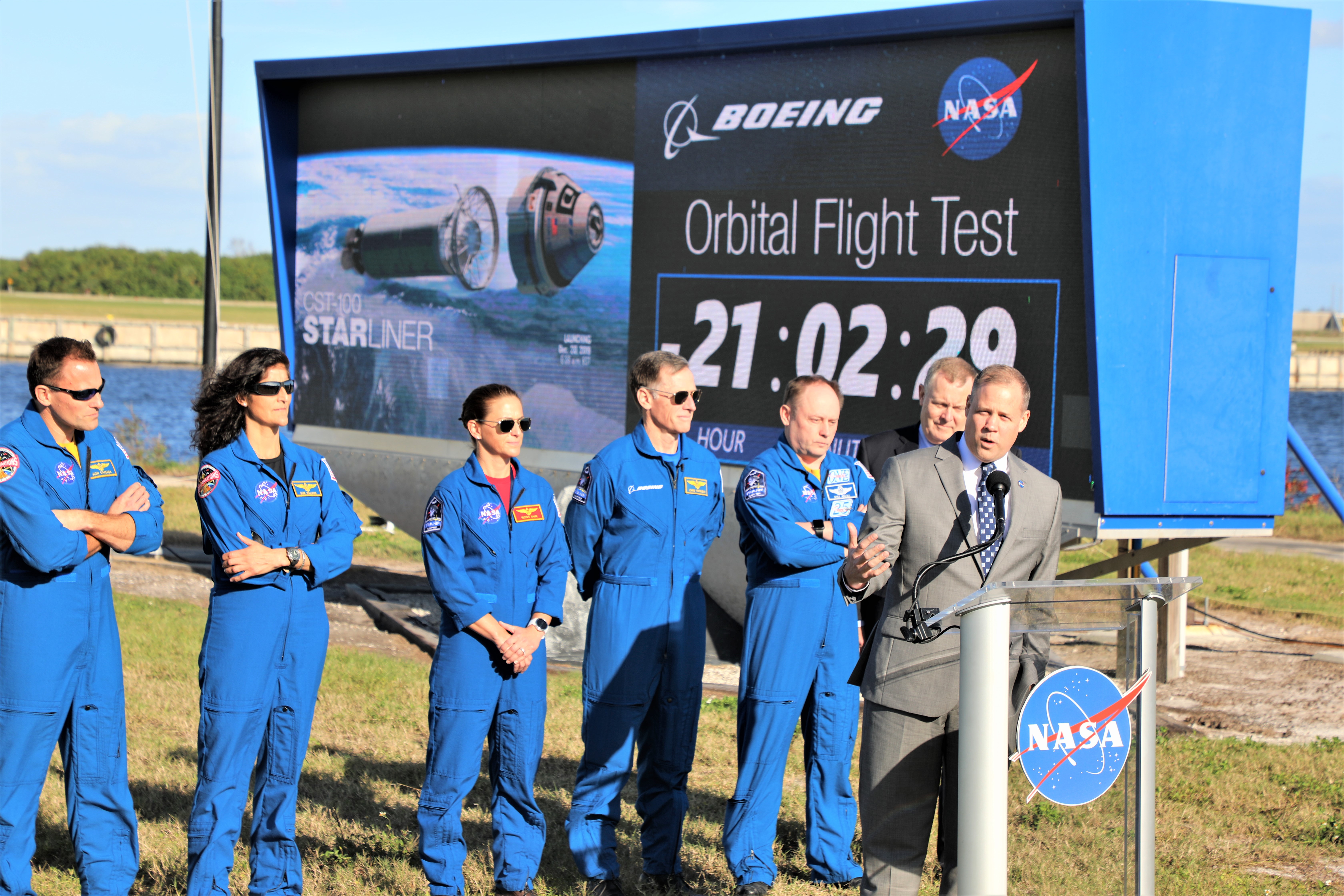 The ULA Atlas V performed perfected and delivered Starliner right on target.
Starliner, and the competing Crew Dragon spacecraft from SpaceX, were both developed with some $7 Billion of funding under NASA's Commercial Crew Program (CCP) started nearly a decade ago.
Both of the astronaut ferry ships are finally coming to fruition after years of delays from both funding shortfalls and technical hurdles.
The uncrewed OFT flight test was to be Starliner's maiden mission to the International Space Station for NASA's Commercial Crew Program.
The main objective of the mission was an end-to-end demonstration of Boeing's ability to launch astronauts to the orbiting laboratory and return them home safely.
The next telecon update with NASA is scheduled for March 6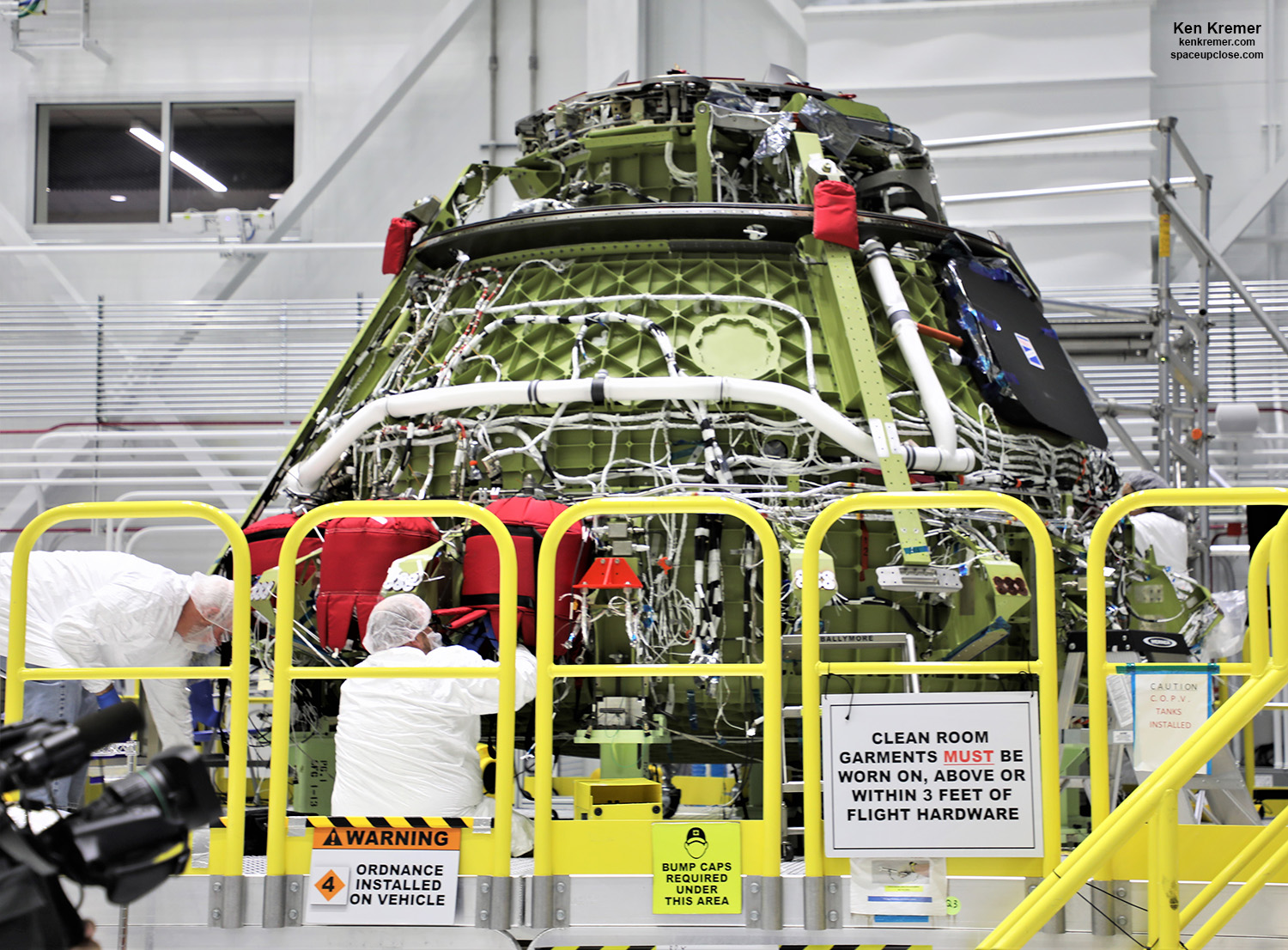 My commentary about Starliner has been featured at WFTV Ch 9 ABC TV News Orlando, WESH 2 NBC TV Orlando, FOX 35 TV Orlando
https://www.wesh.com/article/watch-spacex-launch-starlink-satellites-space-coast/30964085
https://www.fox35orlando.com/news/nasa-proposed-budget-announced-amid-boeing-troubles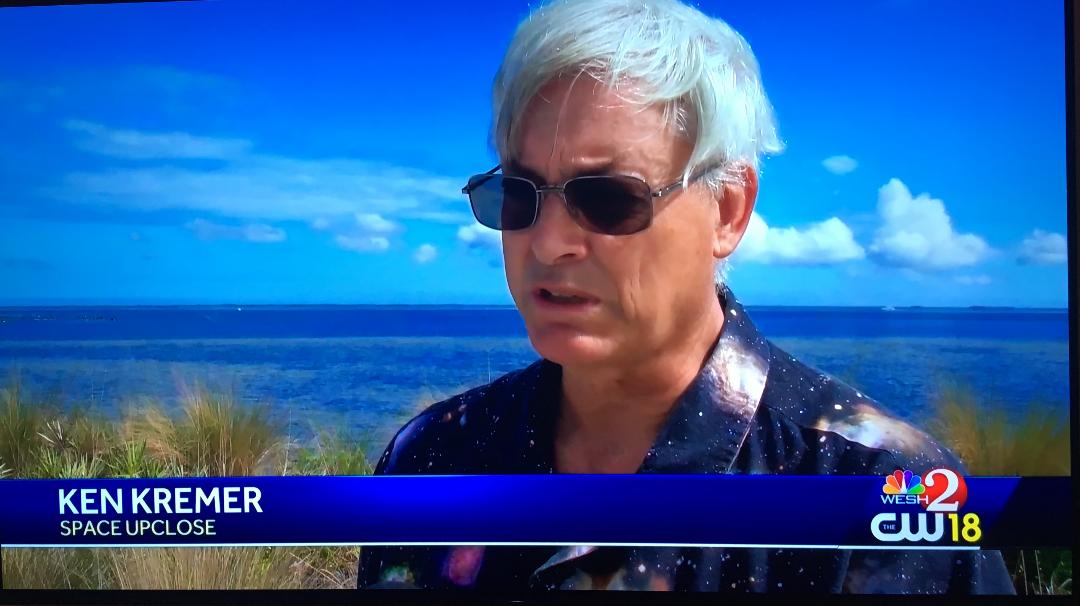 Watch Ken's continuing reports onsite for live reporting of SpaceX CRS-20 as well as upcoming and recent ULA and SpaceX launches including Boeing Starliner, Crew and Cargo Dragon, Solar Orbiter, In-Flight Abort and Starlink at the Kennedy Space Center and Cape Canaveral Air Force Station.
Stay tuned here for Ken's continuing Earth and Planetary science and human spaceflight news: www.kenkremer.com –www.spaceupclose.com – twitter @ken_kremer – email: ken at kenkremer.com
Dr. Kremer is a research scientist and journalist based in the KSC area, active in outreach and interviewed regularly on TV and radio about space topics.
………….
Ken's photos are for sale and he is available for lectures and outreach events
Ken has created hundreds of widely published Mars rover mosaics and lectures also about NASA's Mars rovers
Ken's upcoming outreach events:
Mar 4-5: 7 PM, Quality Inn Kennedy Space Center, Titusville, FL. "SpaceX CRS-20, IFA and Starlink launch, ULA Solar Orbiter launch." Free. In hotel lobby. Photos for sale