For SpaceUpClose.com & RocketSTEM
KENNEDY SPACE CENTER, FL – Today's Sunday morning liftoff of a 'flight-proven' SpaceX Falcon 9 rocket was automatically aborted moments after the first stage engines ignited for the planned blastoff of the next Starlink mission at 9:22 a.m. ET (1322 GMT) March 15 at Launch Complex-39A (LC-39A) on NASA's Kennedy Space Center, FL under picture perfect skies at the Florida Space Coast.
On board computers automatically aborted the countdown at the last second before the 29 story tall rocket would have leapt off the pad but not before the 9 Merlin engines fired to produce a massive exhaust cloud that swirled around the rocket for some time before wafting away in the winds.
"3,2,1, 0 … Ignition, liftoff!" said the SpaceX launch commentator as the launch was being webcast live by SpaceX.
"Disregard, We have an abort," they quickly added.
Since the launch window was 'instantaneous' that meant there was no opportunity for a recycle and forced a launch scrub for the day.
"Standing down today; standard auto-abort triggered due to out of family data during engine power check. Will announce next launch date opportunity once confirmed on the Range," SpaceX soon tweeted.
Standing down today; standard auto-abort triggered due to out of family data during engine power check. Will announce next launch date opportunity once confirmed on the Range

— SpaceX (@SpaceX) March 15, 2020
SpaceX has not yet officially announced a new launch date.
However an updated launch weather forecast from the 45th Space Wings suggests the next launch attempt could be Wednesday morning at 8:21 a.m. EDT (1221 GMT).
The weather outlook Wednesday is good with an 80% chance of acceptable conditions at launch time.
Enjoy our Up Close eyewitness photos of the Falcon 9 engine ignition and scrub of the Starlink mission rocket taken on site at the KSC Press Site.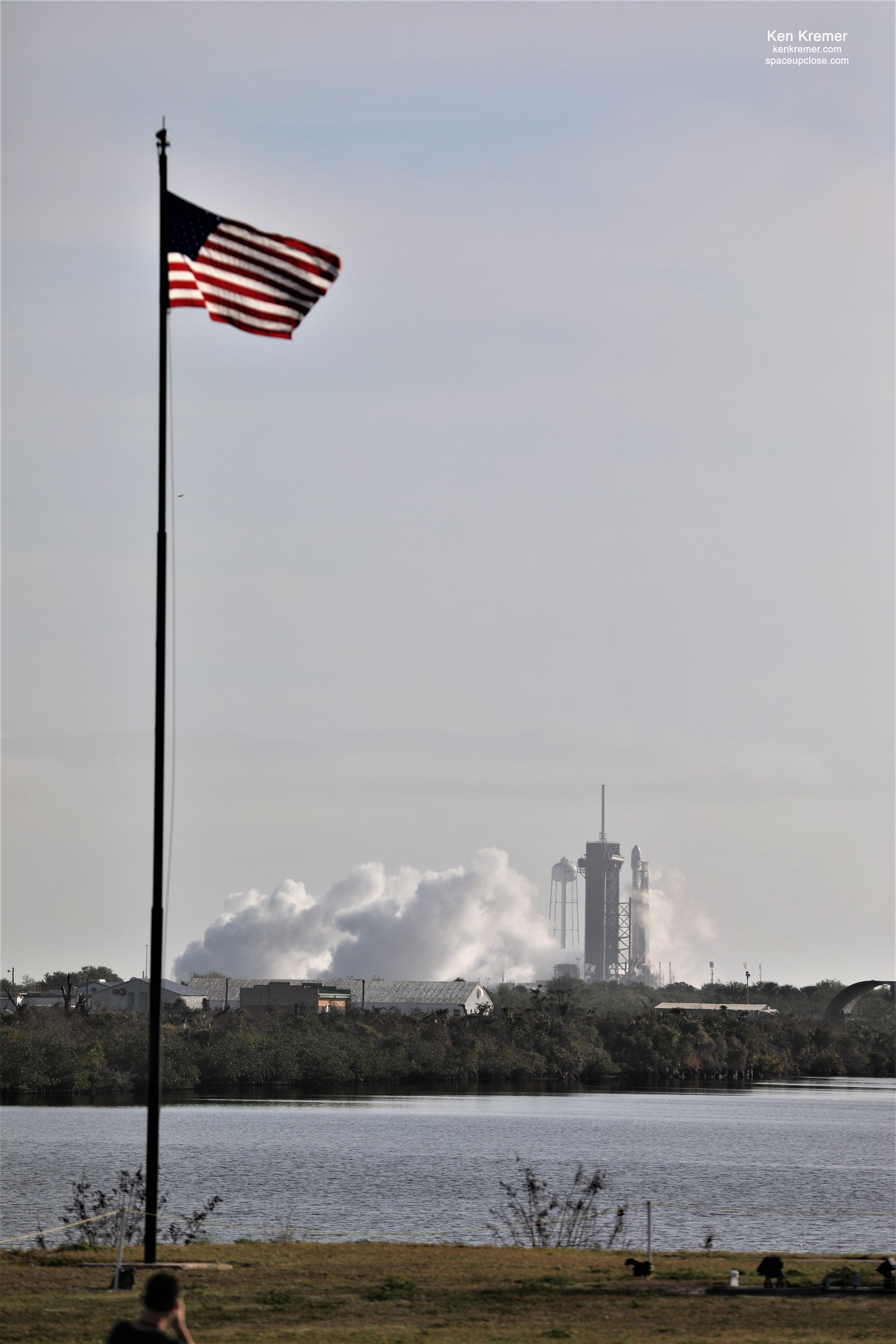 The SpaceX team had been poised for the record setting liftoff of the 1st 5th launched Falcon 9 first stage on the sixth Starlink mission Sunday morning March 15 from the Florida Space Coast – amidst the ever growing coronavirus pandemic that has forced closures of public places, school and travel hubs all across the US and the world but not forced a rocket cancellation.
Sunday's weather outlook was superb.
Notably this recycled first stage counts as the 1st 5th launch of a 'flight-proven' Falcon 9 – as well as being the first Starlink launch from pad 39A.
It also counts as the second flight with reused payload fairings. The payload comprises the sixth batch of 60 SpaceX built and owned Starlink broadband internet satellites launching to LEO with an overall mass of about 7.7 tons.
SpaceX is currently the owner of the largest fleet of Earth orbiting satellites – already numbering 300 Starlink satellites delivered to orbit – and 360 if all eventually goes well.
The two stage Falcon 9 rocket stands 229 feet (70 meters) tall.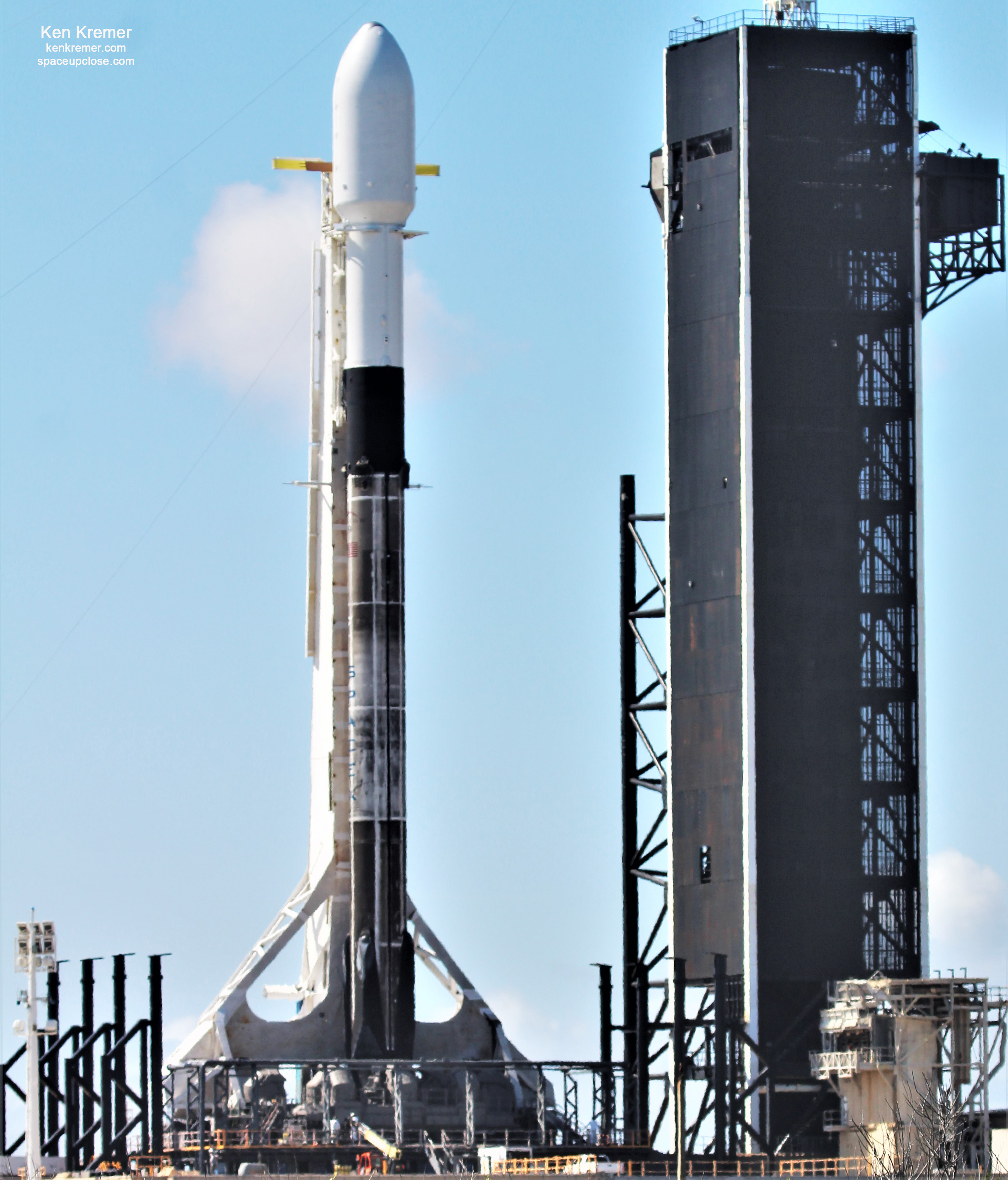 This upgraded Block 5 booster B 1048 has previously launched and landed four times successfully.
The Block 5 Falcon 9 has been designed to 10 launches. Thus far two have successfully launched 4 times including B1048.
The Falcon 9 first stage previously supported 4 missions including the Iridum-7 NEXT mission in July 2018 and the SAOCOM 1A mission in October 2018 from Vandenberg Air Force Base and then the Nusantara Satu mission in February 2019, and the second launch of Starlink in November 2019 from the Florida Space Coast – following successful booster recoveries each time.
SpaceX will also attempt to recover the first stage and both payload fairings.
Following stage separation, SpaceX will target the booster to land on the "Of Course I Still Love You" (OCISLY) droneship about 8 minutes after launch – which will be stationed in the Atlantic Ocean.
Falcon 9's fairing previously supported the first launch of Starlink in May 2019.
Approximately 45 minutes after liftoff, SpaceX's two fairing recovery vessels, "GO Ms. Tree" and "GO Ms. Chief," will attempt to recover the two fairing halves with their giant catchers mitt nets.
SpaceX CEO Elon Musk has made rocket recycling a top priority in order to slash launch costs.
Musk says that the fairings cost approximately $6 million or roughly 10% of the approximate cost of $60 million for a new Falcon 9 rocket.
The Starlink satellites will be deployed starting approximately 15 minutes after launch into an elliptical low Earth orbit starting about 200 km altitude and then raised to their operating orbit of about 550 km with on board krypton ion thrusters.
My SpaceX Starlink launch pad and static fire photos featured at WKMG CBS 6 TV News Orlando: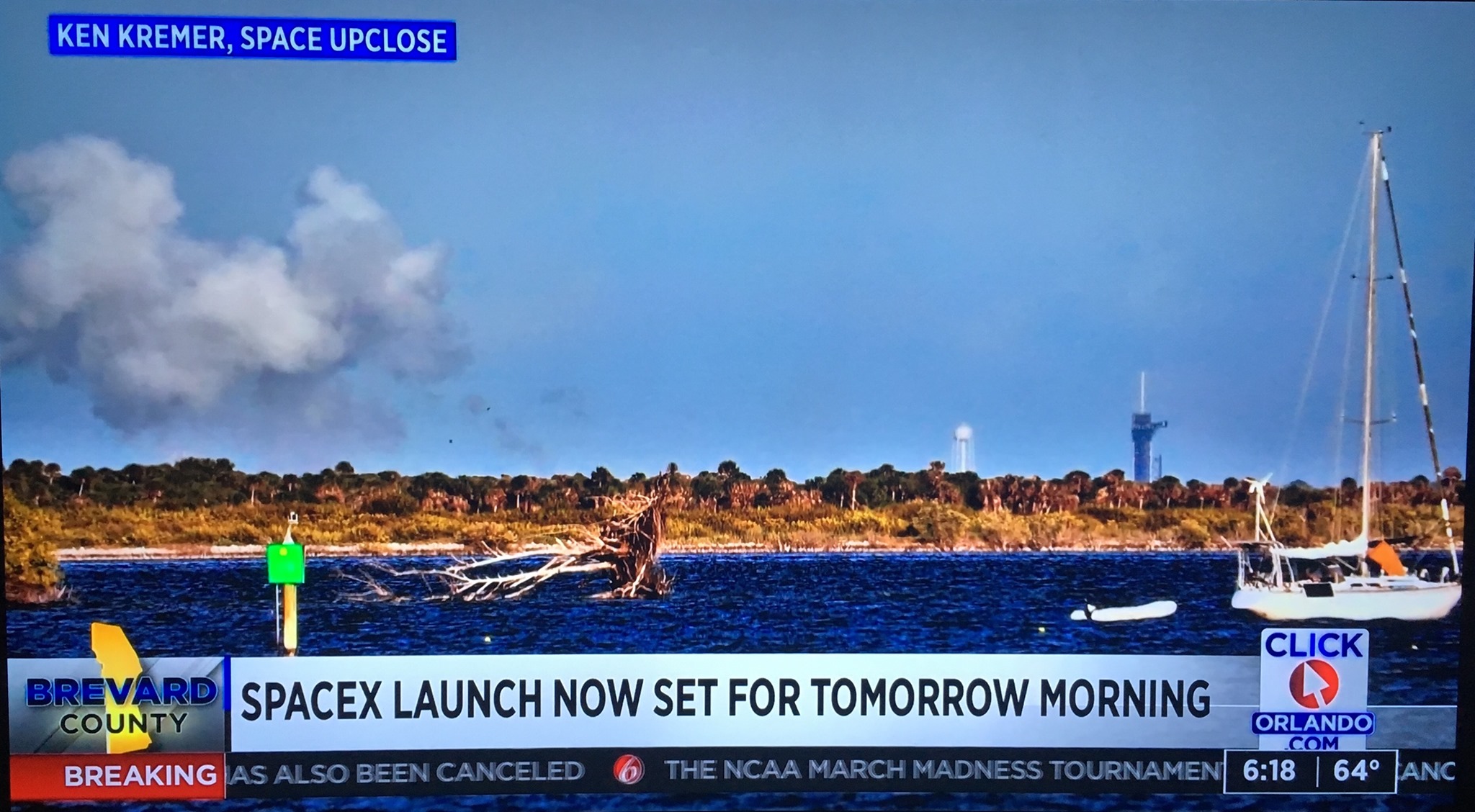 Watch Ken's continuing reports about onsite for live reporting of upcoming and recent ULA and SpaceX launches including Starlink, Solar Orbiter, In-Flight Abort, Mars 2020 and more at the Kennedy Space Center and Cape Canaveral Air Force Station.
Stay tuned here for Ken's continuing Earth and Planetary science and human spaceflight news: www.kenkremer.com –www.spaceupclose.com – twitter @ken_kremer – email: ken at kenkremer.com
Dr. Kremer is a research scientist and journalist based in the KSC area, active in outreach and interviewed regularly on TV and radio about space topics.
………….
Ken's photos are for sale and he is available for lectures and outreach events
Ken has created hundreds of widely published Mars rover mosaics and lectures also about NASA's Mars rovers