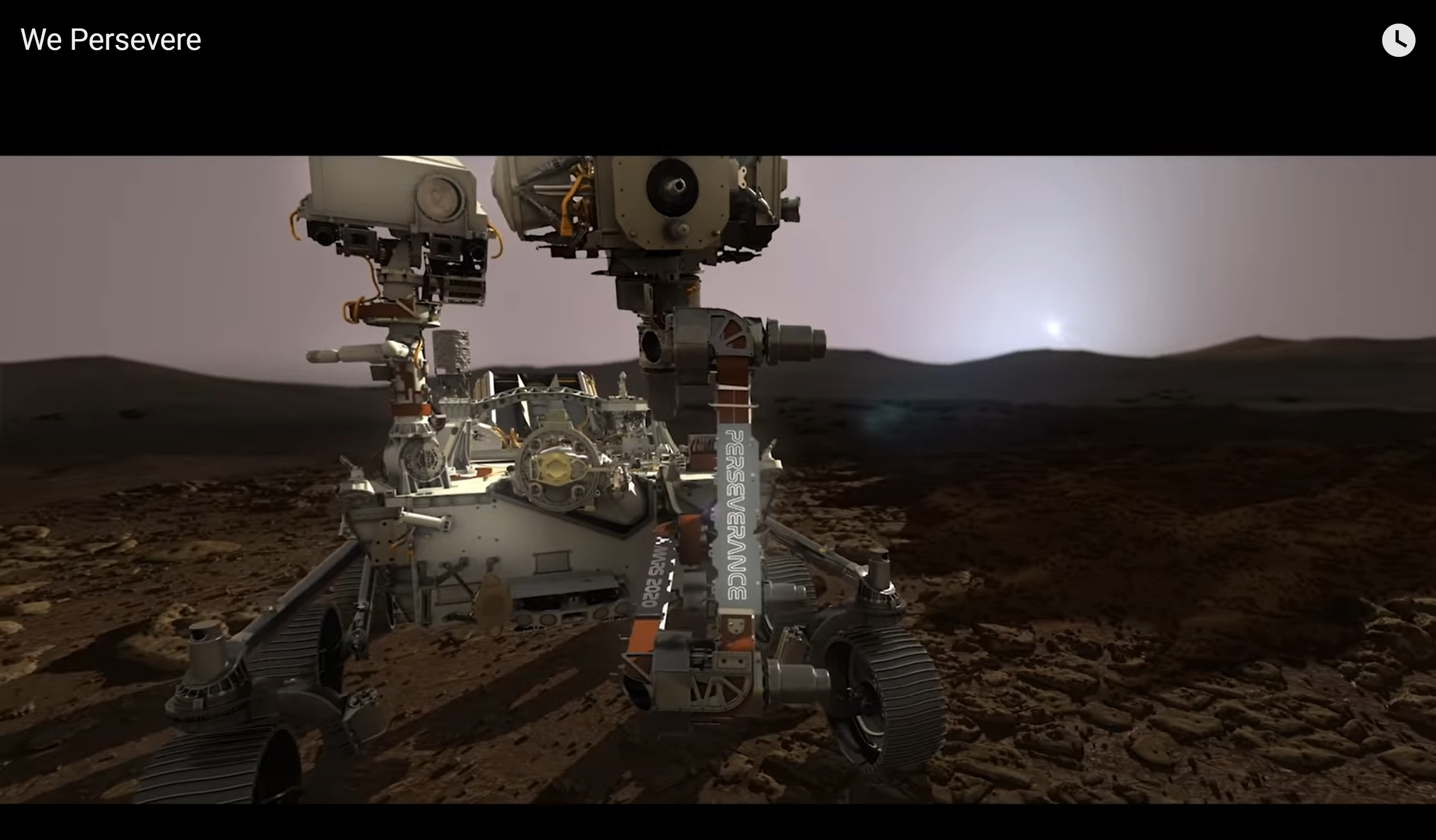 For SpaceUpClose.com & RocketSTEM
CAPE CANAVERAL, FL – NASA has released a new promotional video about NASA's next Mission to Mars – the Mars 2020 Perseverance rover.
The video is titled "We Persevere".
Video Caption:   NASA's next Mars rover has a name – Perseverance. Like every exploration mission before, our rover is going to face challenges, and it's going to make amazing discoveries.  The time at hand is hard. We have already surmounted many obstacles on our way to Red Planet, but as humans we will not give up. We will always persevere. Targeted for launch in July 2020, NASA's Mars Perseverance rover will search for signs of habitable conditions on Mars in the ancient past and for signs of past microbial life itself.  Directed by Theodore Melfi
The video is narrated by Hollywood actress Olivia Spencer who starred in the Oscar nominated hit film 'Hidden Figures' and directed by the film's director Theodore Melfi.
The short video is only 2 minutes long and highlights America's space triumphs and ongoing hardships with the COVID-19 pandemic.
"We will meet many obstacles on our way to Mars. But as humans we will not give up. We will always persevere," says Spencer in the video.
Last week  NASA's $2.7 Billion Perseverance Mars rover was at last joined to the top of the mighty United Launch Alliance (ULA) Atlas V rocket that will hurl it from our Home Planet to the Red Planet as soon as the end of this month – on a breathtaking mission dedicated to the search for signs of life beyond Earth.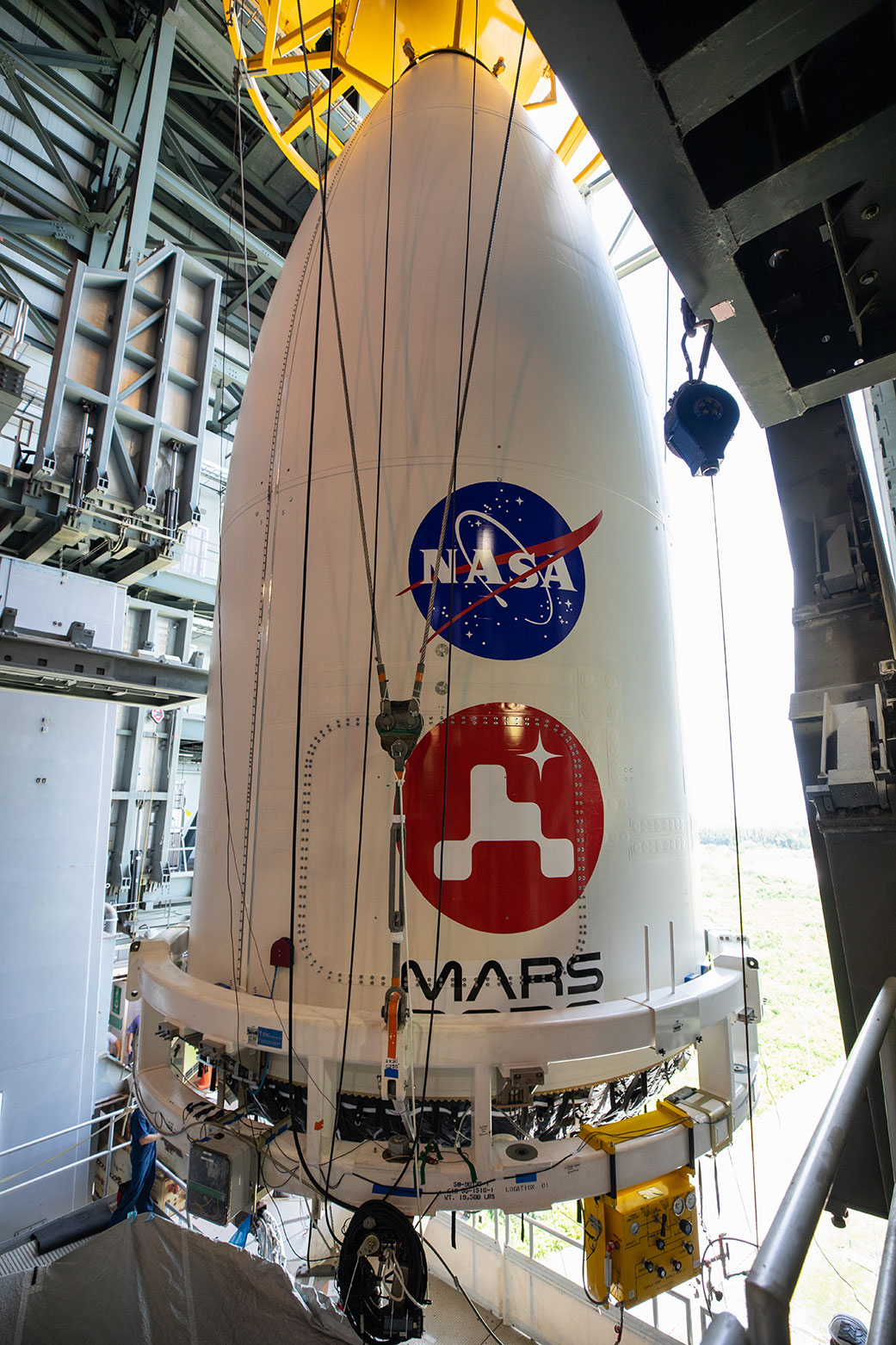 The car-sized Perseverance Mars 2020 rover is targeted for liftoff on NET 30 July 2020 at 7:50 a.m. EDT (1150 GMT) aboard a United Launch Alliance (ULA) Atlas V 541 rocket from Space Launch Complex 41 on Cape Canaveral Air Force Station, Florida.
The approximately month-long launch window for the Mars 2020 Perseverance rover mission currently extends until August 15.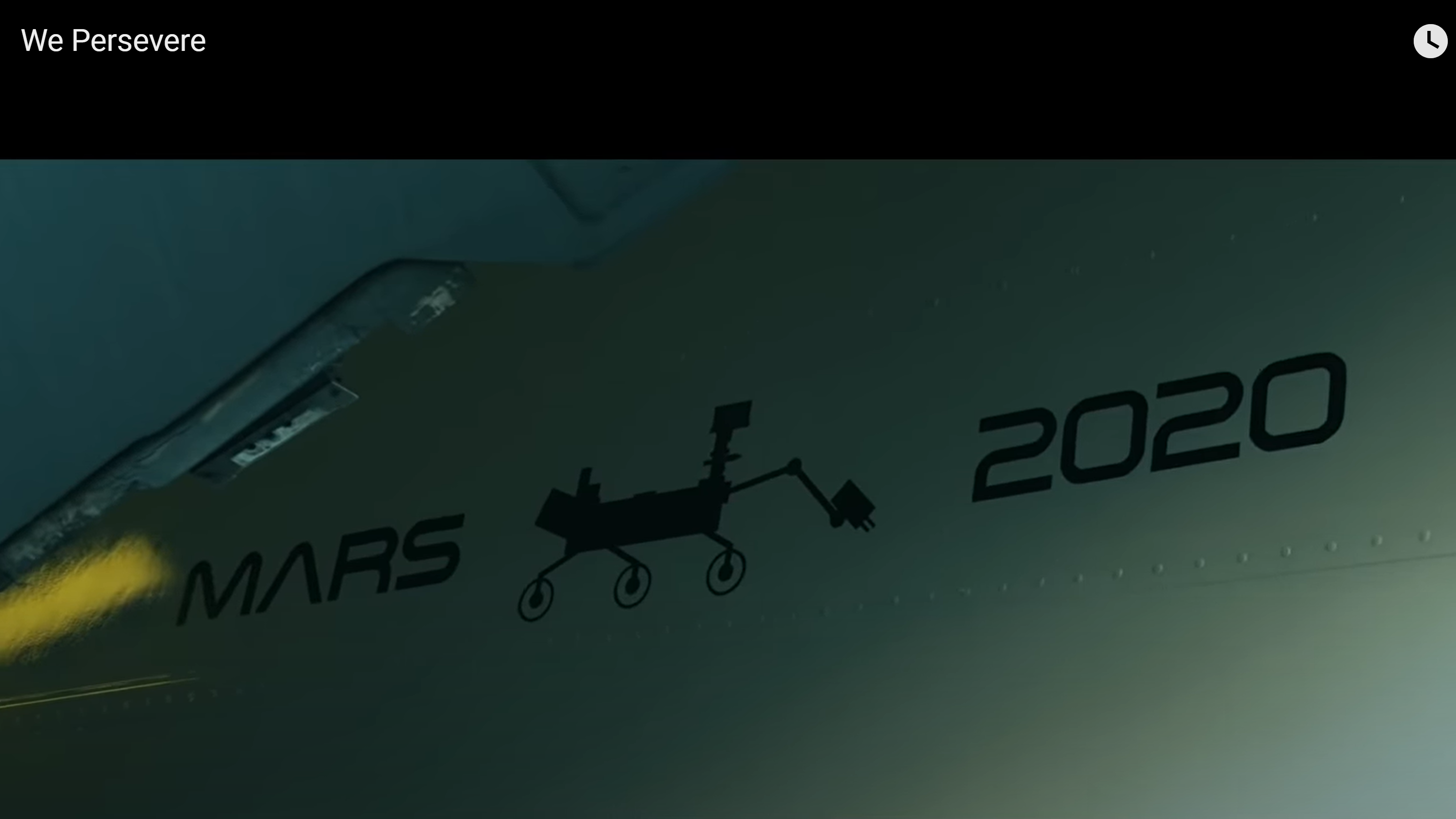 The Perseverance Mars 2020 mission will search for signs of past microbial life, characterize Mars' climate and geology, collect samples for future return to Earth, and pave the way for human exploration of the Red Planet.
After a seven month long interplanetary journey she is scheduled to touch down in an area of Mars known as Jezero Crater on Feb. 18, 2021. The 28-mile-wide (45-kilometer) crater is home to an ancient dried-up river delta and a lake that once filled it.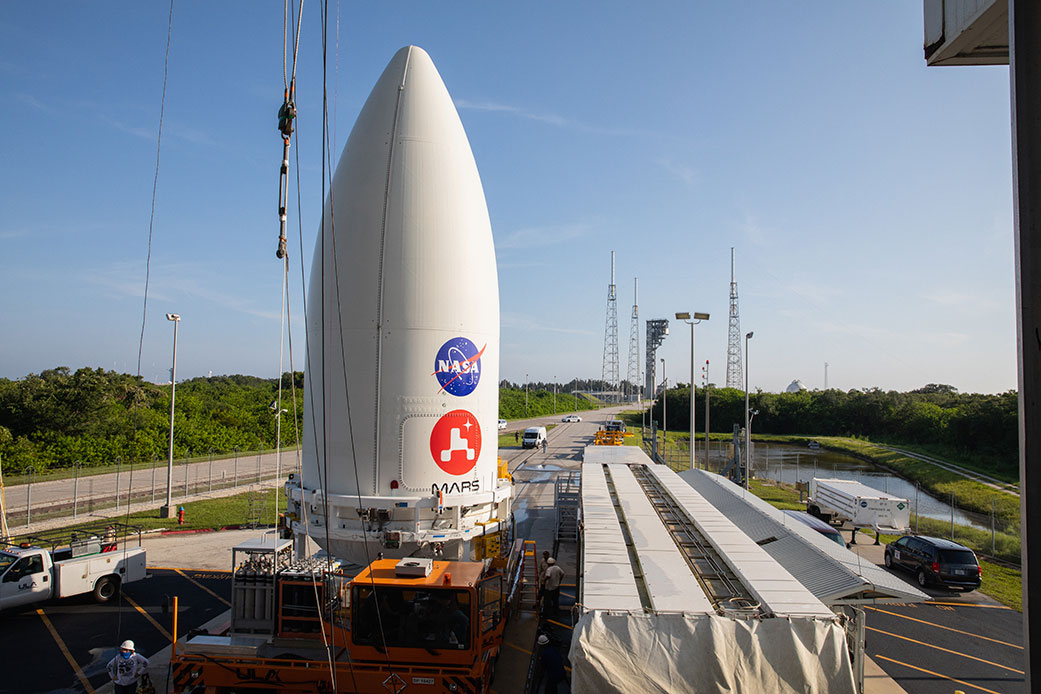 Watch my commentary about the impact of the latest launch delay at Fox 35 TV News Orlando on July 3:
https://www.fox35orlando.com/video/736211
Watch my live post ULA Atlas V WDR  interview about Mars 2020 rover and more  at the American Space Museum 'Stay Curious' daily weekday show on June 22, 2020
Watch my July 2 interview on Pressing For Flight about Mars 2020, COVID-19, Artemis, SpaceX GPS/.Starlink and more:
Watch Ken's continuing reports about Mars 2020, Commercial Crew and Artemis for live reporting of upcoming and recent NASA, ULA and SpaceX launches including Demo-2, Starlink, X-37B, Solar Orbiter and more at the Kennedy Space Center and Cape Canaveral Space Force Station.
Stay tuned here for Ken's continuing Earth and Planetary science and human spaceflight news: www.kenkremer.com –www.spaceupclose.com – twitter @ken_kremer – email: ken at kenkremer.com
Dr. Kremer is a research scientist and journalist based in the KSC area, active in outreach and interviewed regularly on TV and radio about space topics.
………….
Ken's photos are for sale and he is available for lectures and outreach events
Ken has created hundreds of widely published Mars rover mosaics and lectures also about NASA's Mars rovers