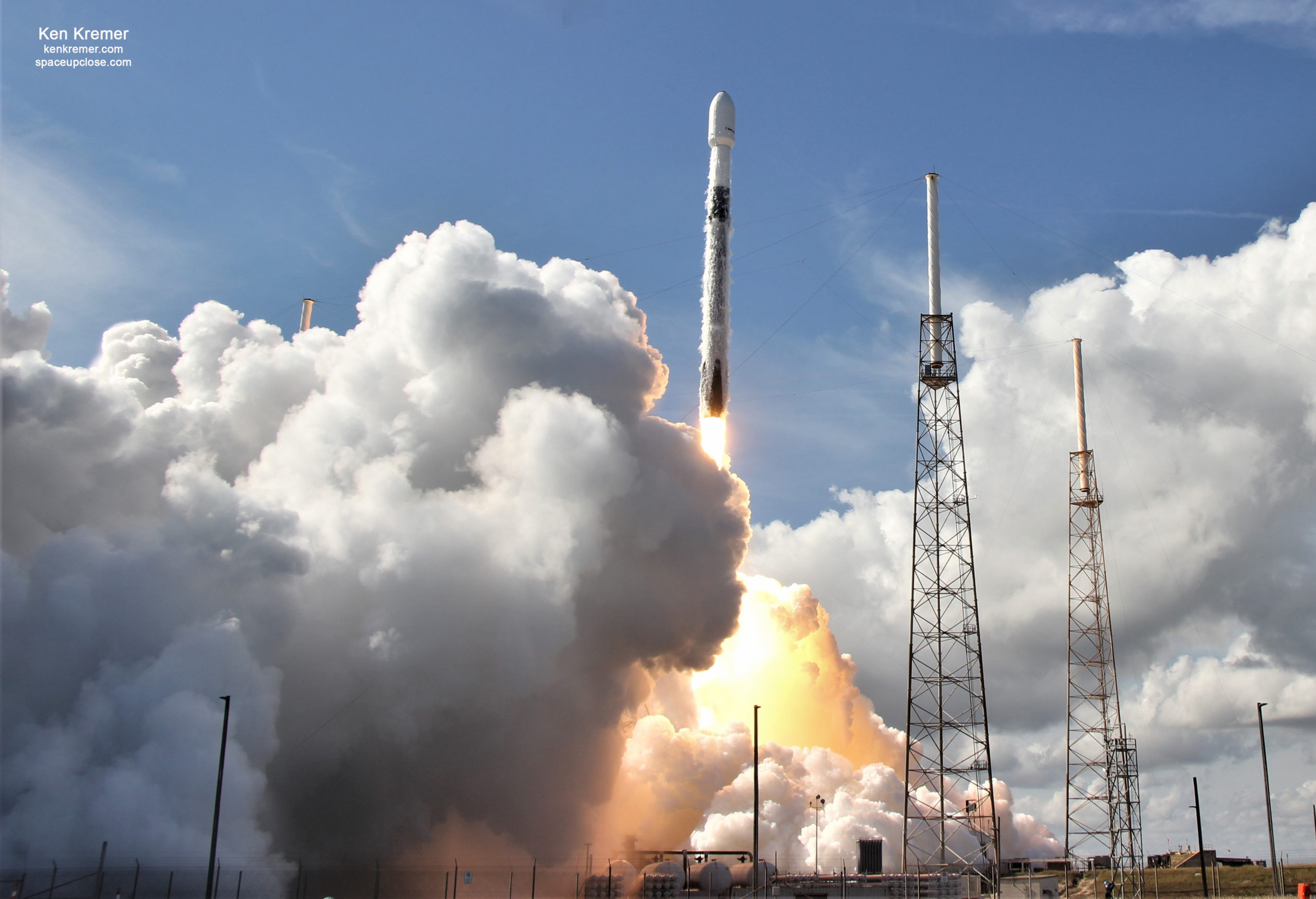 For SpaceUpClose.com & RocketSTEM
CAPE CANAVERAL SPACE FORCE STATION, FL – The Sirius SXM-7 digital audio radio satellite aimed to deliver entertainment broadcast and data services broadcasts to tens of millions of subscribers across North America soared to geostationary orbit from the Florida Space Coast at lunchtime Sunday, Dec. 13 atop a 'flight-proven' SpaceX Falcon 9 –  that counts as only the second first stage to be flown seven times!
The approximately 7,000 kg (15,000 pound) SXM-7 radio satellite "was "successfully launched and is functioning properly," prime contractor Maxar and SiriusXM announced in a statement.
The postponed launch finally took place 2 days after a last moment scrub called by Space engineers at T Minus 30 seconds on Friday, Dec. 11, to evaluate unspecified issues that cropped up with ground systems at pad 40.
At last, after another hour delay on Sunday morning from the initial launch target of 11:21 am ET to await optimal launch and landing weather the Space Coast skies cleared and Falcon 9 put on a stunning display of rocketry roaring to the High Frontier to the delight of spectators ringing
SpaceX Falcon 9 roared to life Sunday, Dec. 13 at 12:30 p.m. EST (1730 GMT) for launch at the opening of a nearly 2-hour long window for the SXM-7 satellite from Space Launch Complex-40 (SLC-40) on Cape Canaveral Space Force Station, in Florida.
The nine Merlin 1D first stage engines fueled by liquid oxygen (LOX) and RP-1 propellants ignited to generate 1.7 million pounds of liftoff thrust and a huge plume of smoke as the rocket rode to orbit. See our UpClose engine view and more below.
The rocket flew on an easterly trajectory off from pad 40– as seen in our daylight streak shot.
Watch this launch video from SpaceX:
Liftoff! pic.twitter.com/z8EvuHWLA3

— SpaceX (@SpaceX) December 13, 2020
SXM-7 was deployed 31 minutes after liftoff.
Watch this deployment video from SpaceX:
"Deployment of SXM-7 confirmed," SpaceX confirmed via tweet video.
Deployment of SXM-7 confirmed pic.twitter.com/DWi7nXs1TT

— SpaceX (@SpaceX) December 13, 2020
Sunday's launch was the 25th by SpaceX this year – a new record:
Falcon 9 launches SXM-7 to orbit, completing SpaceX's 25th launch this year pic.twitter.com/ZRur0ewNlv

— SpaceX (@SpaceX) December 13, 2020
"Shortly afterward, SXM-7 deployed its solar arrays and began receiving and sending signals. Next, SXM-7 will begin firing its thrusters to commence its journey to its final geostationary orbit," Maxar and SiriusXM announced.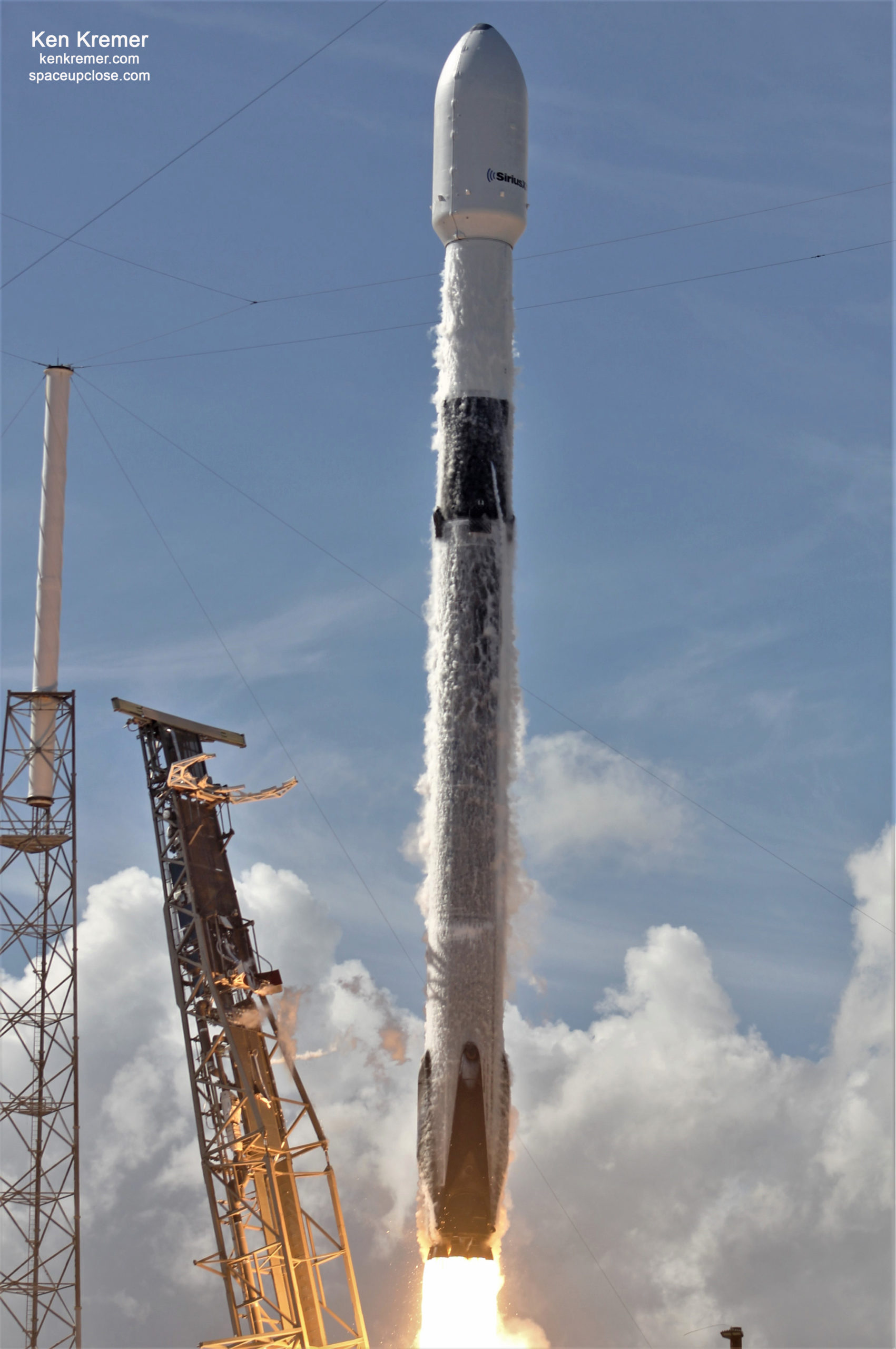 Enjoy our photos of the SpaceX Falcon 9 launch and prelaunch with the rocket raised vertical taken by the Space UpClose team of Ken Kremer and Jean Wright.
SXM-7 will replace the aging XM-3 satellite launched in 2005 and operating at 85 degrees west in geostationary orbit   to "ensure continuous and reliable delivery of SiriusXM's audio entertainment and information services to consumers in the United States, and will expand SiriusXM's coverage area in Canada and the Caribbean, for years to come."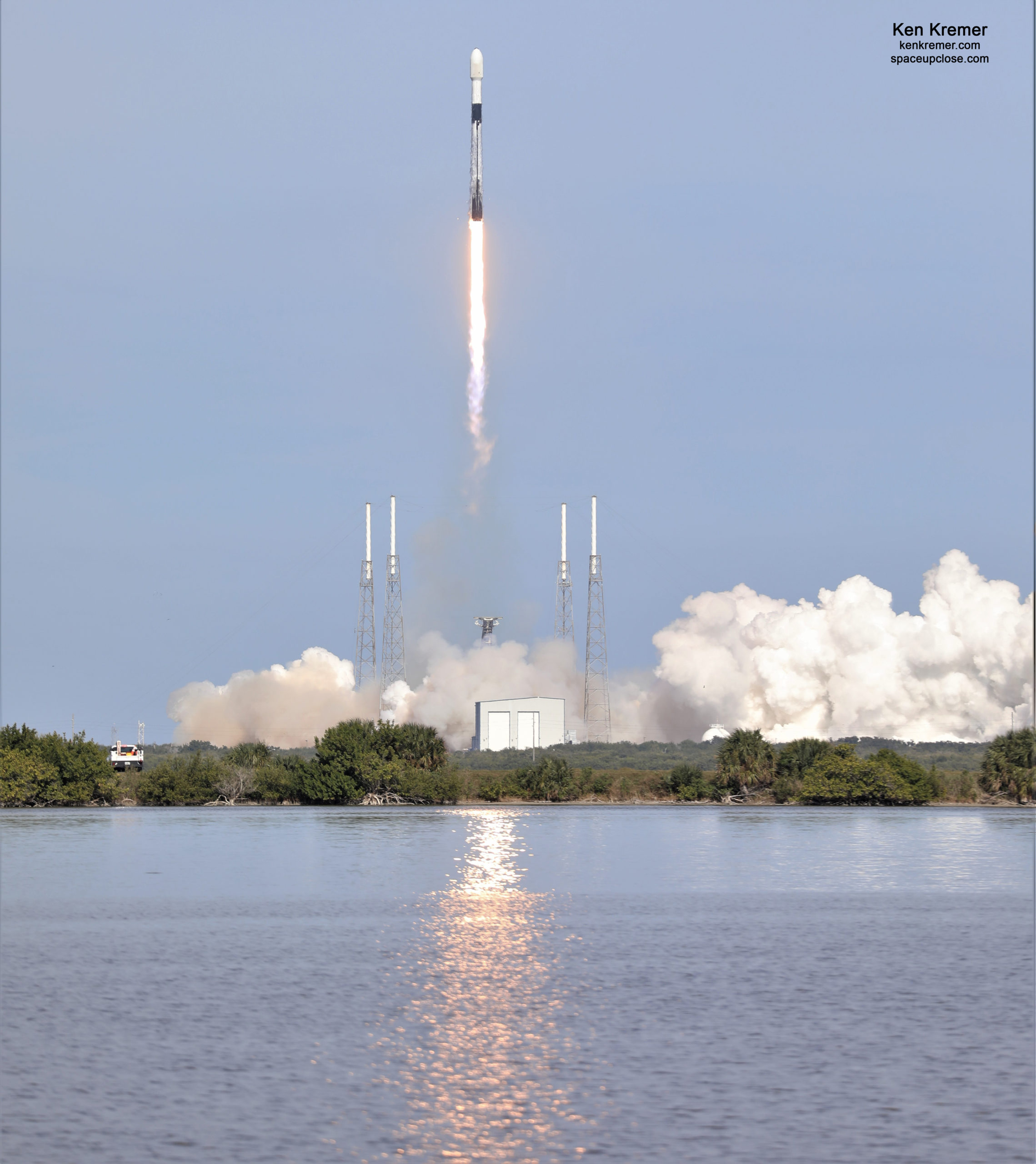 "SXM-7 plays an important role in bolstering the continuity and reliable delivery of SiriusXM's audio entertainment, as well as our traffic, weather, data and information services for years to come," said Bridget Neville, SiriusXM's Senior Vice President of Satellite and Repeater Systems Engineering and Operations.
"With the addition of SXM-7, our satellite-delivered service coverage area in North America is larger and more powerful than ever before. We congratulate our engineering team, Maxar and SpaceX on a successful launch."
SXM-7 will deliver the highest power density of any commercial satellite on-orbit, sending more than 8,000 watts of content to the continental U.S., Canada, Puerto Rico and the Caribbean, increasing the power and reach of the signal for SiriusXM.
"Maxar and SiriusXM have worked together for more than two decades to build world-class digital audio radio satellites that bring entertainment to almost every new car in America," said Megan Fitzgerald, Maxar's Senior Vice President of Space Programs Delivery.
"We are proud to have built the latest addition to the SiriusXM constellation and look forward to the launch of their next Maxar-built satellite, SXM-8, next year."
The Falcon 9 first stage rocket booster supporting this launch previously supported six mission – including Crew Dragon's first flight to the International Space Station (Demo-1) in March 2019, launch of the RADARSAT Constellation mission, and four Starlink launches in 2020.
"We had a beautiful Falcon 9 launch today, safely delivering SXM-7 to orbit," said Lee Rosen, SpaceX's Vice President of Customer Operations and Integration.
"This was the seventh flight for this rocket's first stage booster, and we are grateful SiriusXM chose our flight-proven hardware to help broaden its coverage area."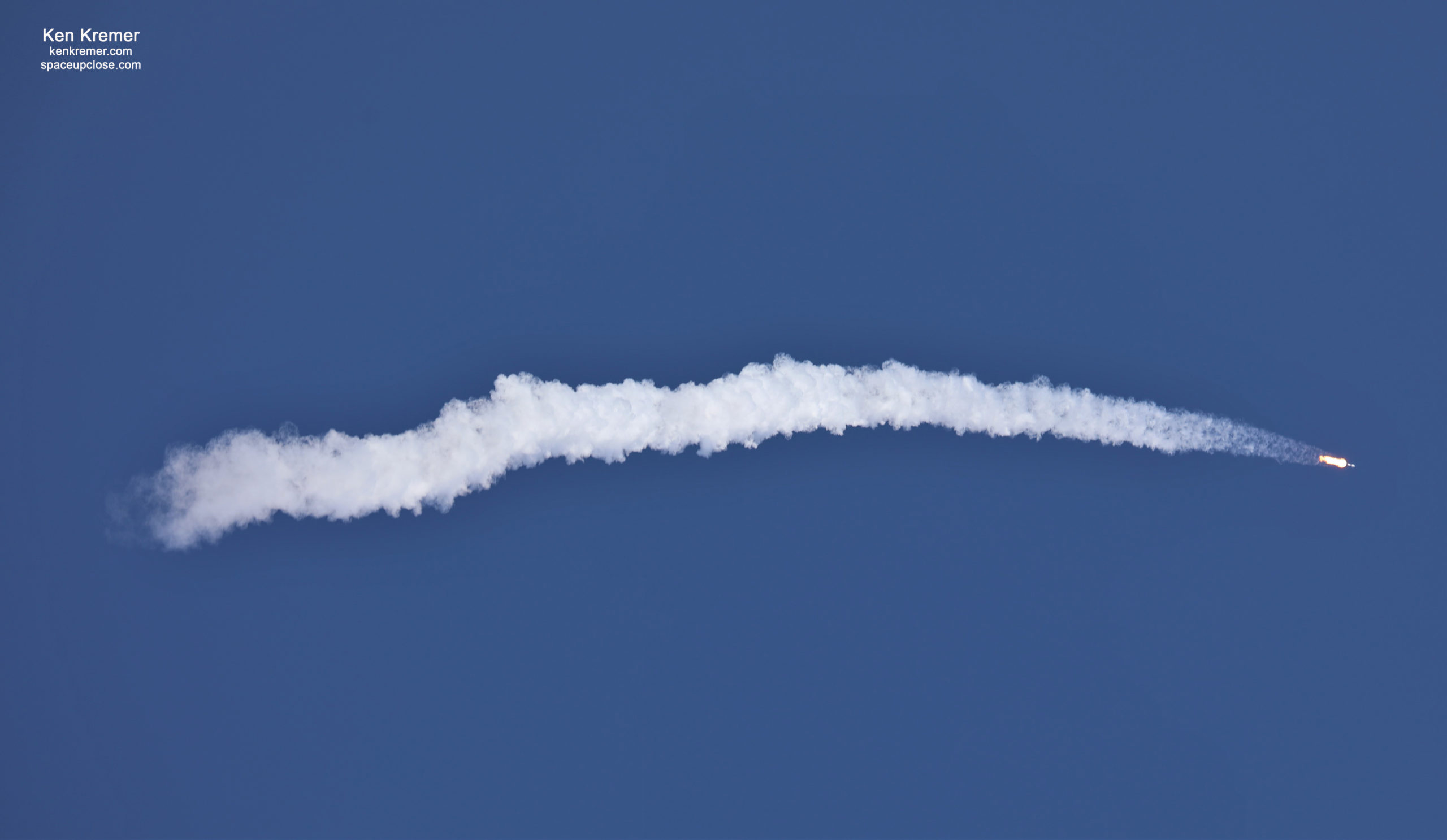 The satellite is built on Maxar's 1300-CLASS PLATFORM and it is designed to provide service for 15 years or longer.
Following stage separation, SpaceX  landed Falcon 9's first stage on the "Just Read the Instructions" droneship, which will be located in the Atlantic Ocean.
Falcon 9's first stage has landed on the Just Read the Instructions droneship pic.twitter.com/7QPgoeDQD5

— SpaceX (@SpaceX) December 13, 2020
JRTI was already prepositioned offshore of Florida in the Atlantic Ocean downrange approximately 400 miles or 640 km.
One half of Falcon 9's fairing previously supported the ANASIS-II mission in July 2020.
After deployed the large unfurlable antenna reflector, which will enable broadcasts to mobile radios, such as those in moving vehicles," says Maxar in a statement.
"Maxar is also currently manufacturing SXM-8 for SiriusXM, which is expected to launch in 2021. Maxar has previously built a total of seven satellites for SiriusXM, including its first-generation Sirius satellites that were launched in 2000 and its second-generation Sirius satellites that were launched in 2009 and 2013."
SXM-7 joins XM-3, XM-4, XM-5, FM-5, and FM-6 in SiriusXM's active satellite fleet. SXM-7 and SXM-8 together will replace XM-3 and XM-4, extending SiriusXM's satellite delivered services through at least 2036.
The path to launch was cleared following a successful post sunset hold down static fire test conducted on Monday, Dec. 7.
The brief hold down static fire test of the 2nd 7th time to be flown Falcon 9 rocket booster with no nose cone attached was carried out precisely at 6 p.m. Monday evening (2300 GMT) Dec. 7 after earlier gloomy, rainy skies dissipated a few hours before the test and into multi hour long test window.
I watched the early evening engine test Monday from nearby in Titusville, Fl  about a dozen miles away across the Indian River lagoon and observed the exhaust plume and vapor cloud emanating from the bottom of the booster – just barely visible in the post sunset darkness.
Enjoy my photos of the static fire test.
My comments on WFTV Ch 9 ABC News Orlando about rapid cadence of Space Coast launches this week ! 3 total from ULA and SpaceX and officially renaming the bases, aired Dec 19/11. Now Cape Canaveral Space Force station.
Watch Ken's continuing reports about SpaceX Cargo and Crew Dragons, Starlink, Commercial Crew and Artemis and onsite for live reporting of upcoming and recent SpaceX and ULA launches including Crew-1, Starlink, X-37B, Solar Orbiter, Mars 2020, NRO spysats and more at the Kennedy Space Center and Cape Canaveral Space Force Station.
Stay tuned here for Ken's continuing Earth and Planetary science and human spaceflight news: www.kenkremer.com –www.spaceupclose.com – twitter @ken_kremer – email: ken at kenkremer.com
Dr. Kremer is a research scientist and journalist based in the KSC area, active in outreach and interviewed regularly on TV and radio about space topics.
………….
Ken's photos are for sale and he is available for lectures and outreach events
Please consider supporting Ken's work by donating at Patreon:
https://www.patreon.com/kenkremer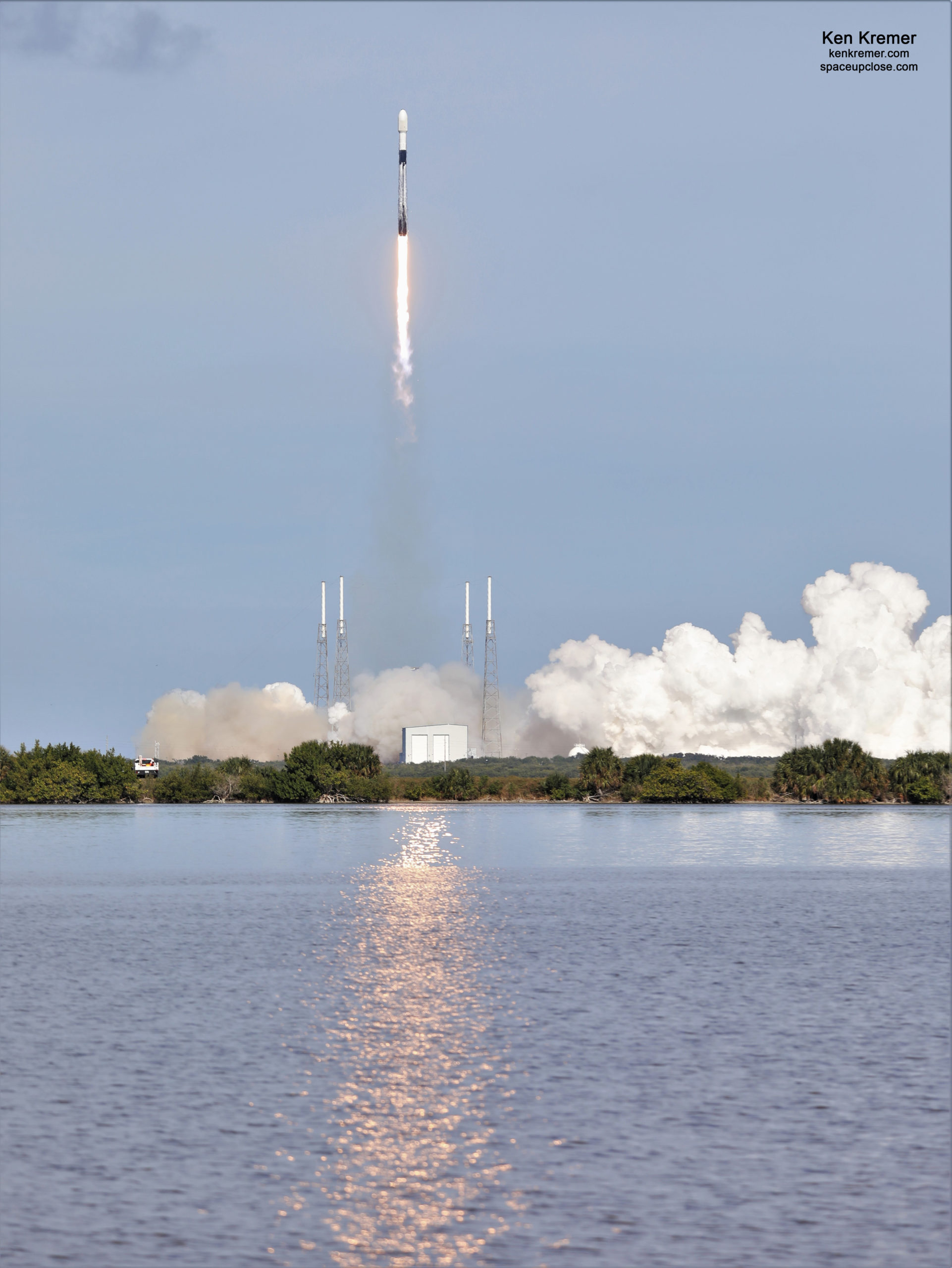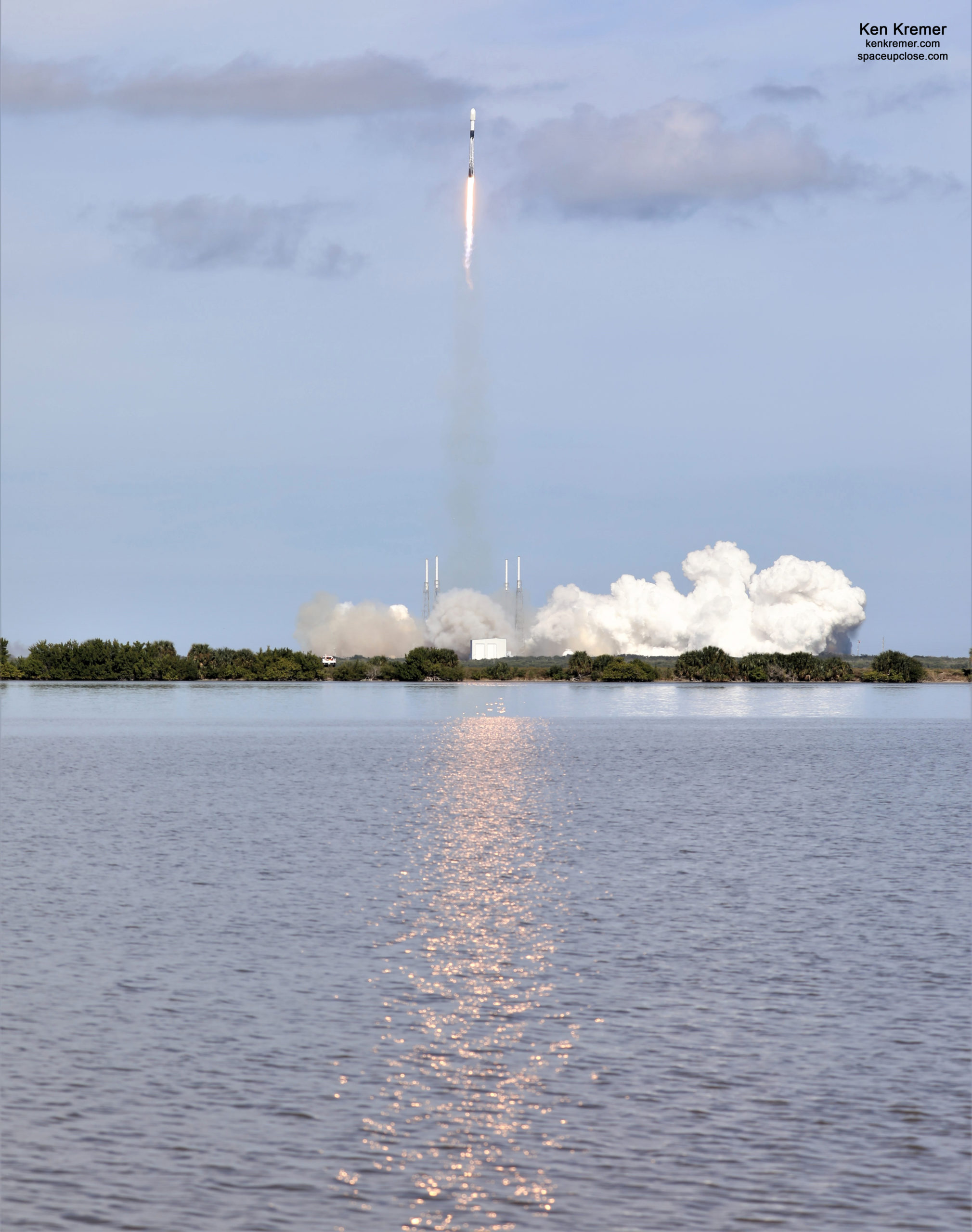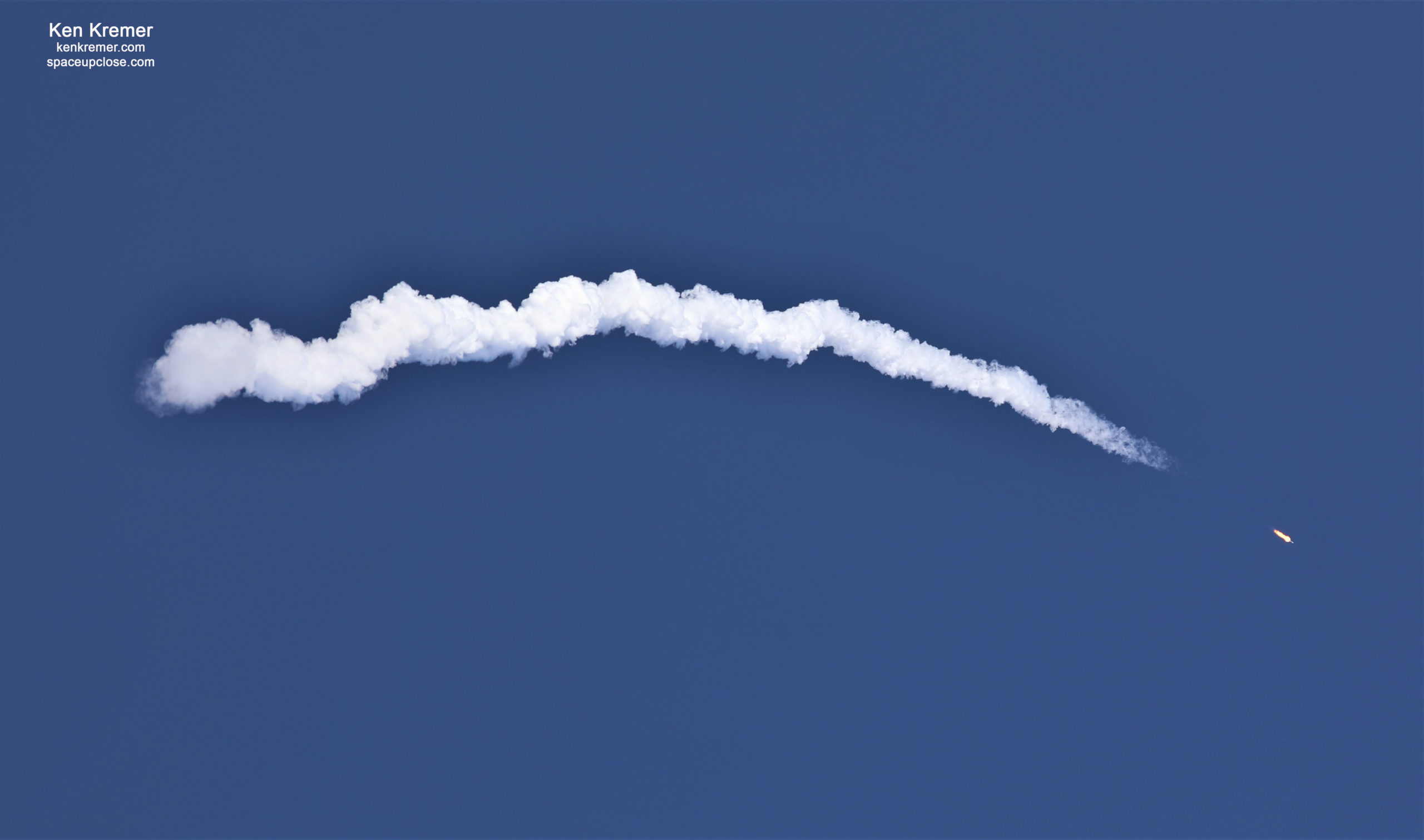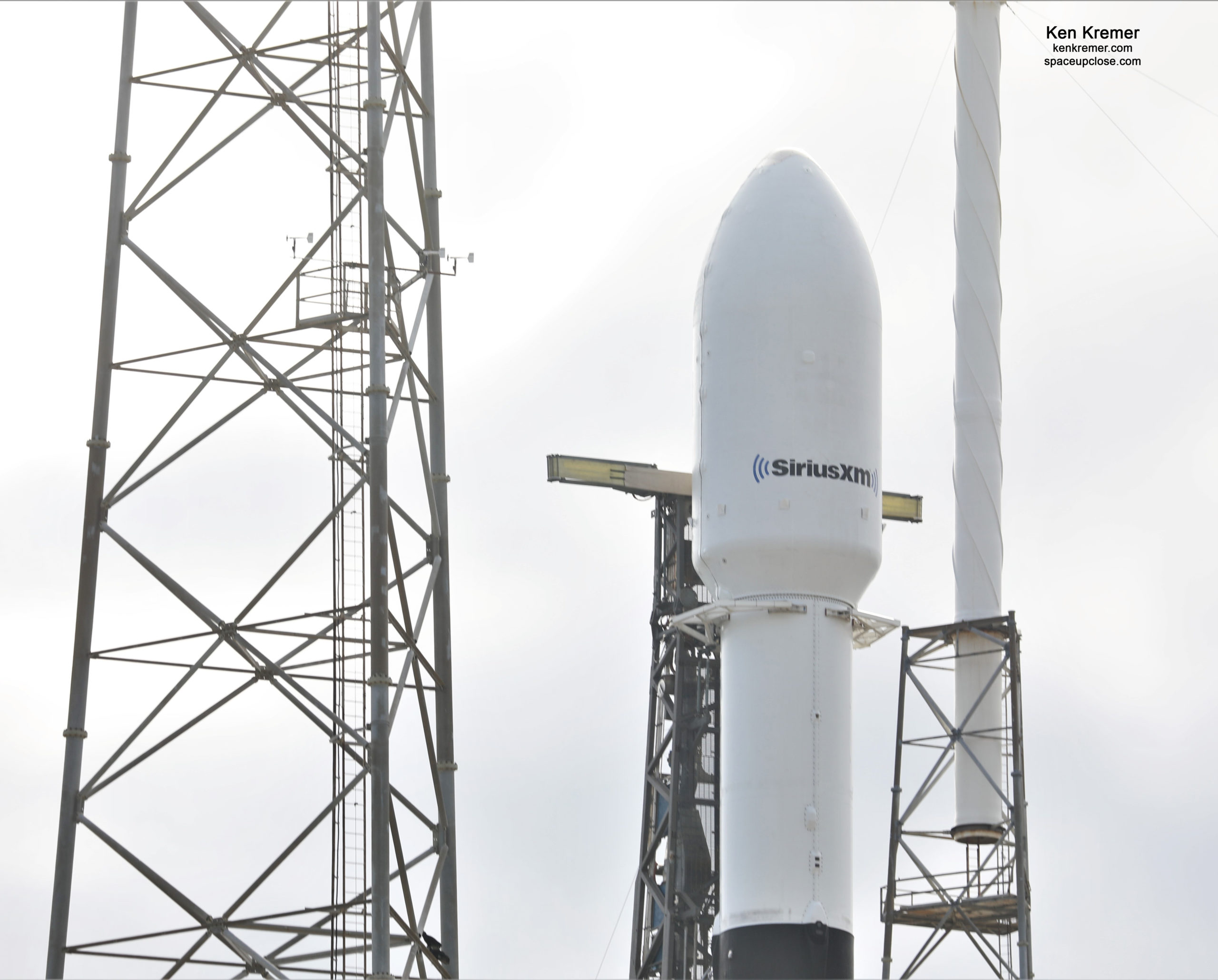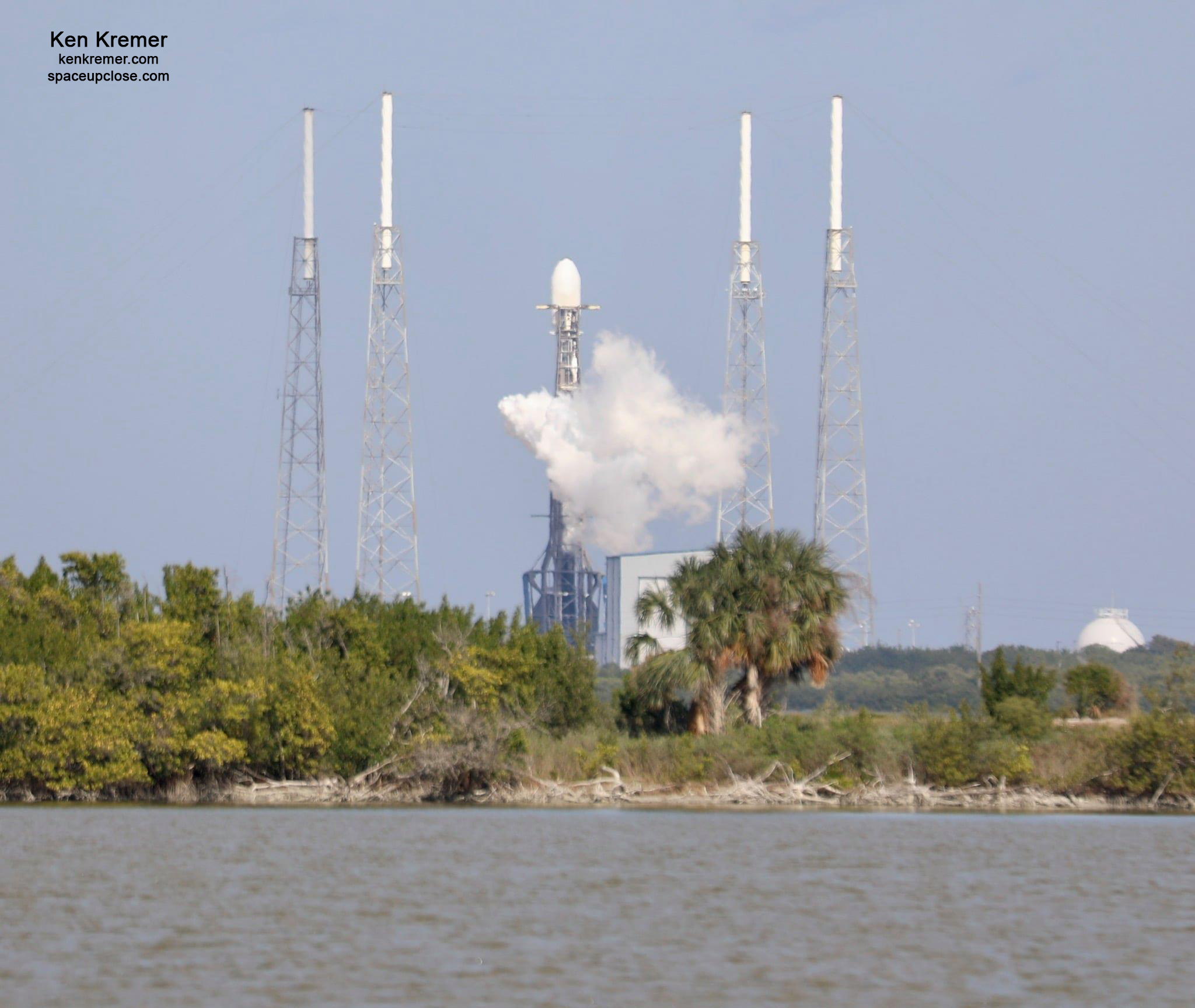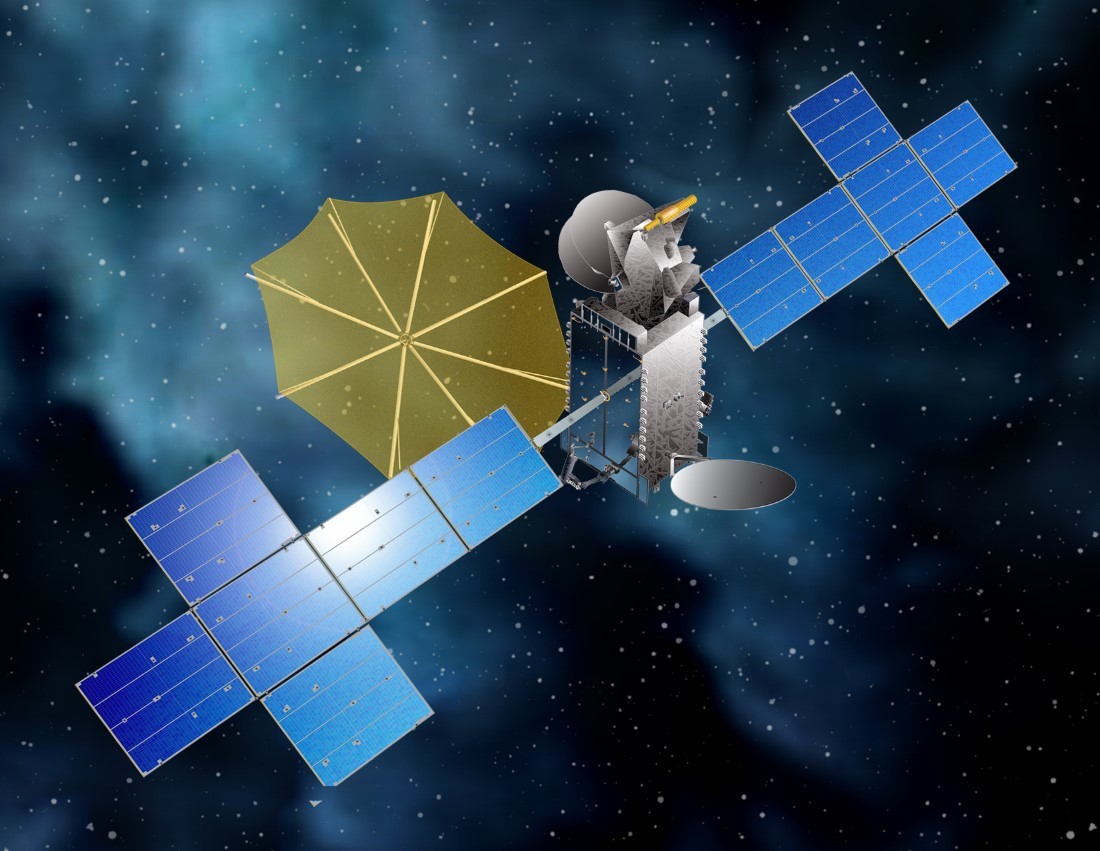 x