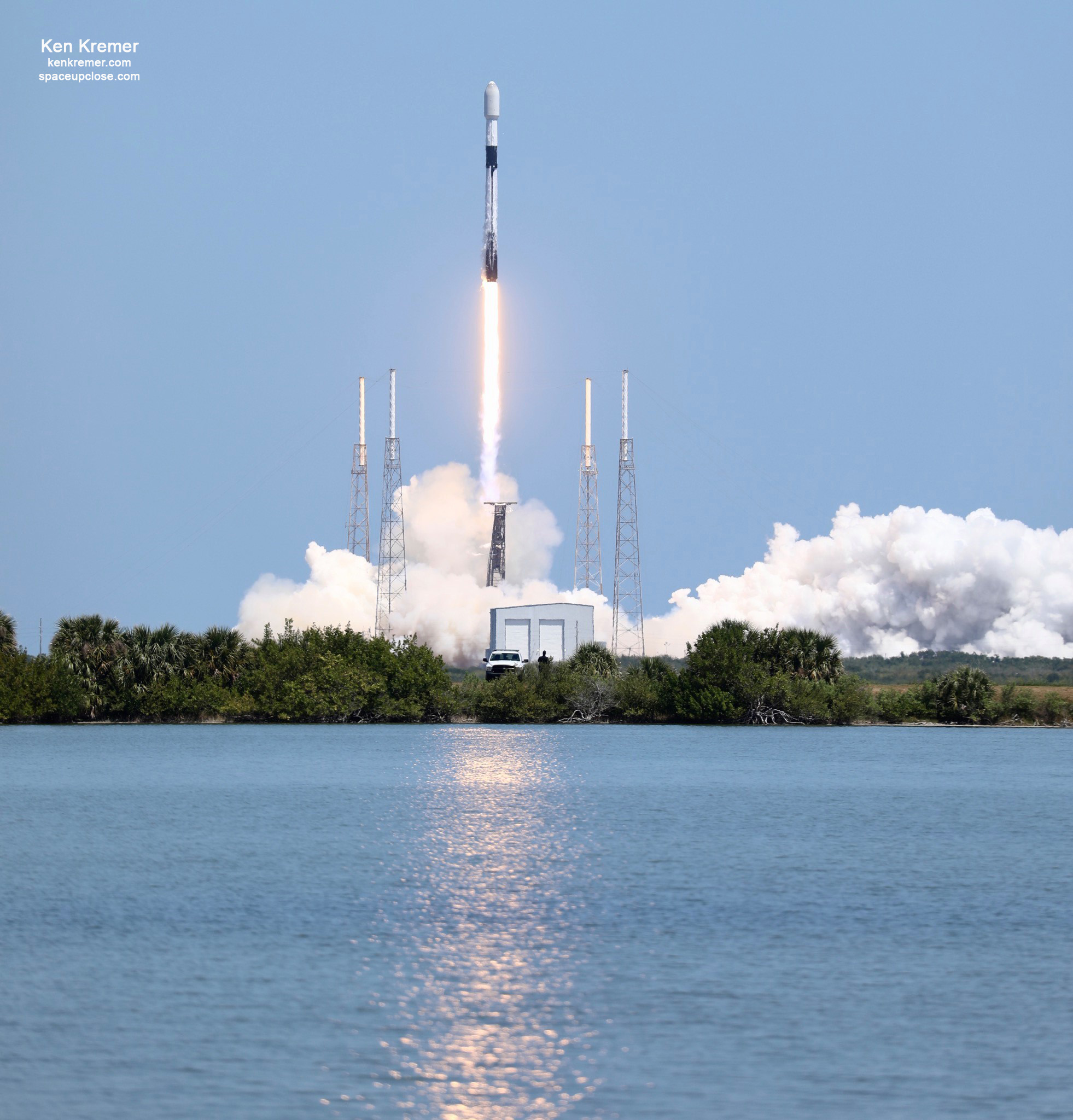 For SpaceUpClose.com & RocketSTEM
CAPE CANAVERAL SPACE FORCE STATION, FL –  A seven time recycled SpaceX Falcon 9 rocket soared to space noontime today, Wednesday, April 7, delivering the next batch of Starlink broadband internet satellites to orbit and offering up a picture perfect daylight blastoff from Florida's Spaceport to super delighted crowds at a comfortable time for all  – following a string of six near endless nighttime and middle of the night launches.
The Starlinks were deployed as planned to their initial orbit just over an hour later.
Thus the Starlink constellation now exceeds 1400 satellites launched!
The flawless liftoff of the veteran SpaceX Falcon 9 into cloud free daytime took place right on time at 12:34 p.m. EDT (1634 GMT) Wednesday, April 7 from Space Launch Complex 40 (SLC-40) at Cape Canaveral Space Force Station in Florida carrying another set of 60 Starlink satellites to low earth orbit during an instantaneous launch window.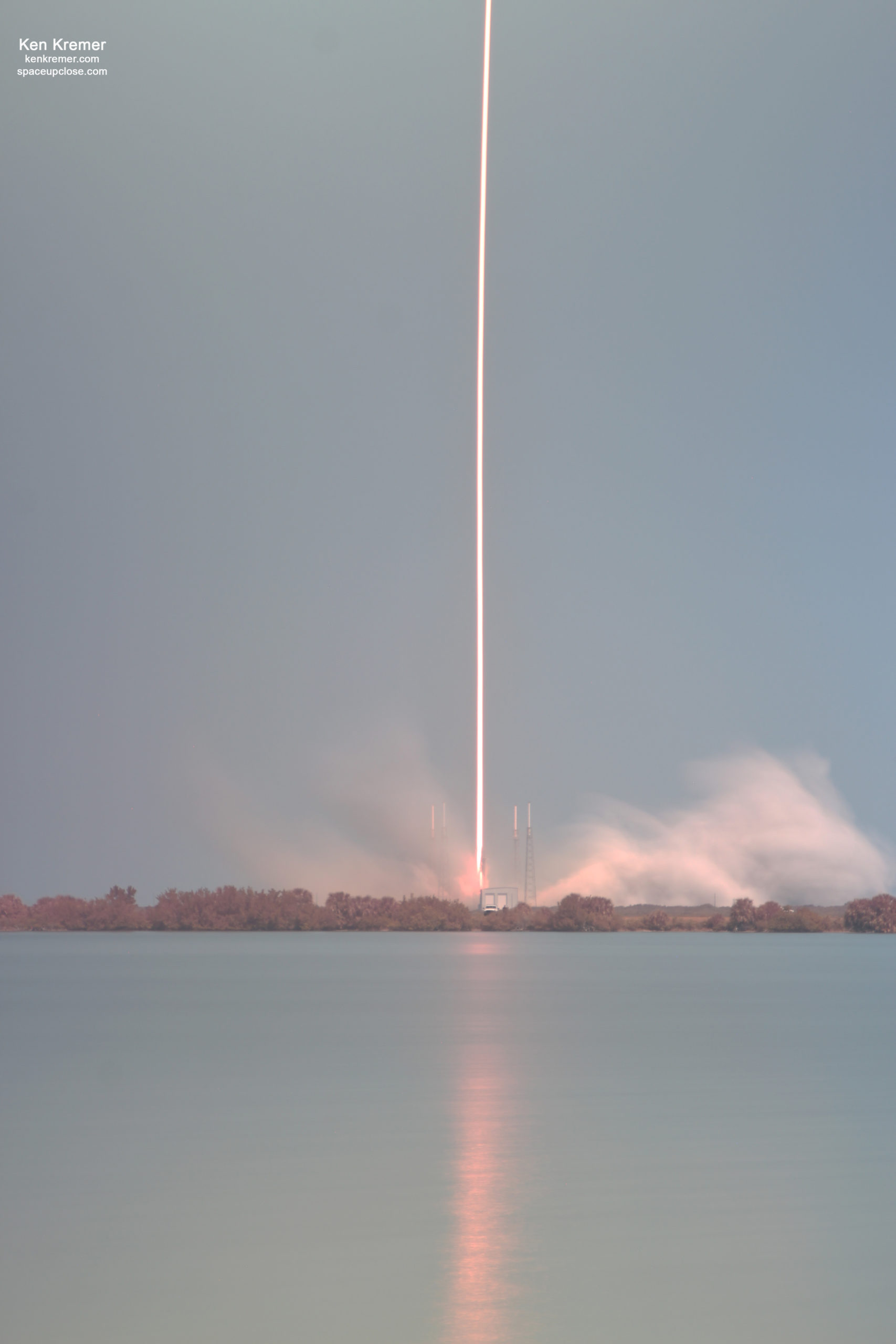 Some eight and a half minutes after liftoff the reused 15 story tall first stage stuck the landing on the "Of Course I Still Love You" (OCISLY) droneship.
OCISLY was prepositioned in the Atlantic Ocean off the coast of the Carolina's some 400 miles (640 km) northeast of the launch site.
Todays serene noonish liftoff used the flight-proven 1st stage booster B1058.7 which has now flown to space and back 7 times and sets up the prospect for a 8th flight  in the not too distant future.
This same storied booster B1058 was first used on the history making DM-2 launch of NASA astronauts Bob Behnken and Doug Hurley to the International Space Station barely one year ago in May 2021.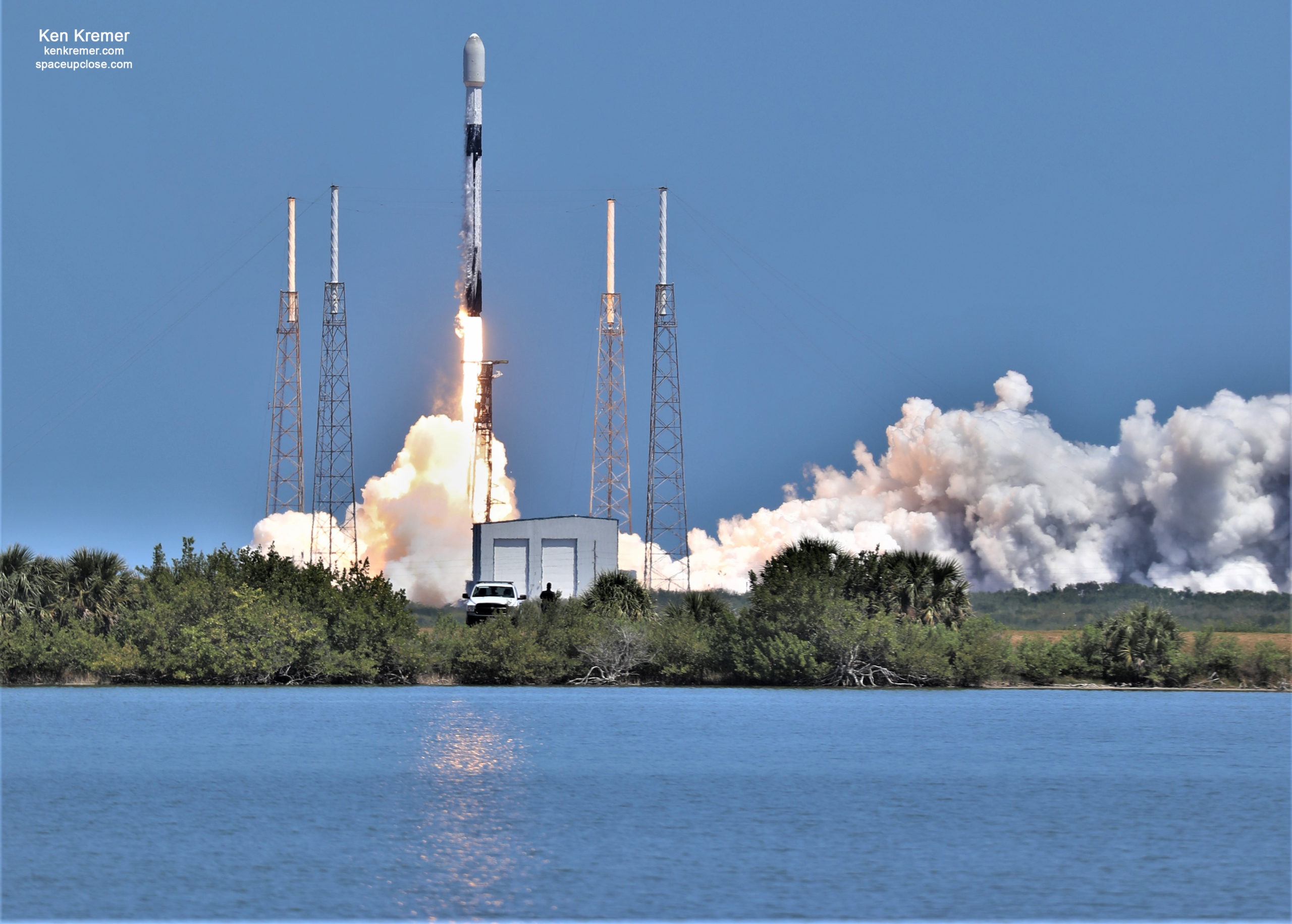 The 229-foot-tall (70-meter) Falcon 9 flew into absolutely clear daytime skies with barely a wisp of clouds and successfully lofted the twenty fourth Starlink internet satellite mission with five dozen Starlinks encapsulated inside the recycled nose cone to low Earth orbit (LEO) from Florida's Spaceport.
All 9 Merlin 1D first stage engines ignited to generate approx. 1.7 million pounds of liftoff thrust fueled with liquid oxygen and RP-1 propellants that began propellant loading at T Minus 35 minutes.
The two-stage Falcon 9 rocket launched on a northeasterly trajectory from Cape Canaveral targeted to deliver the 60 Starlinks to an initial transfer orbit of about 180 miles (about 288 kilometers) in altitude.
This 24th Starlink mission is officially designated as V 1 L23.
Enjoy our eyewitness launch photos at Space UpClose from the team of Ken Kremer and Jean Wright.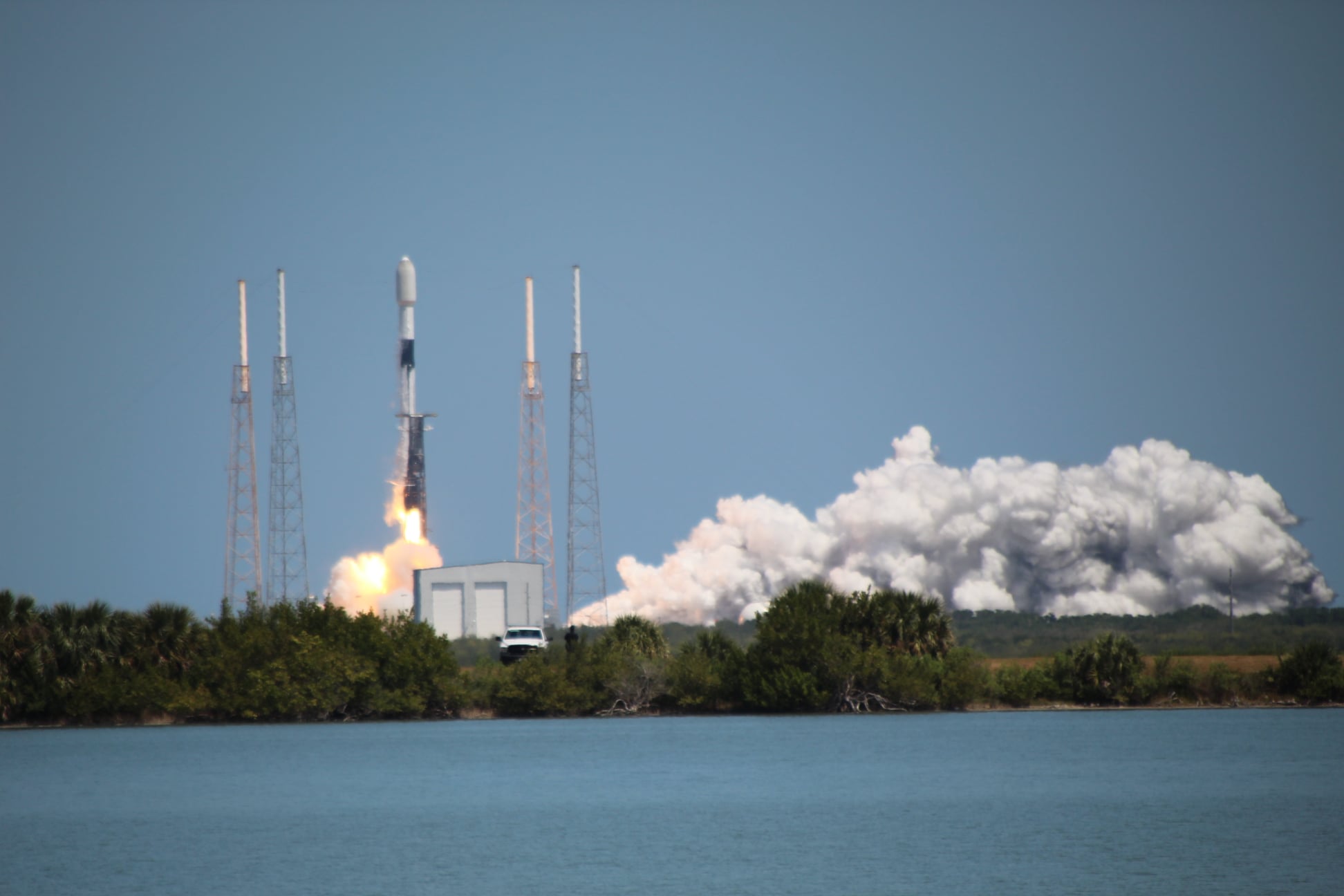 The Falcon 9 first stage rocket booster supporting this mission B1058  previously supported six missions including launch of NASA astronauts Bob Behnken and Doug Hurley to the International Space Station on Demo-2, ANASIS-II, CRS-21, Transporter-1, and two Starlink missions – most recently on March 11. Check out our earlier articles and photos.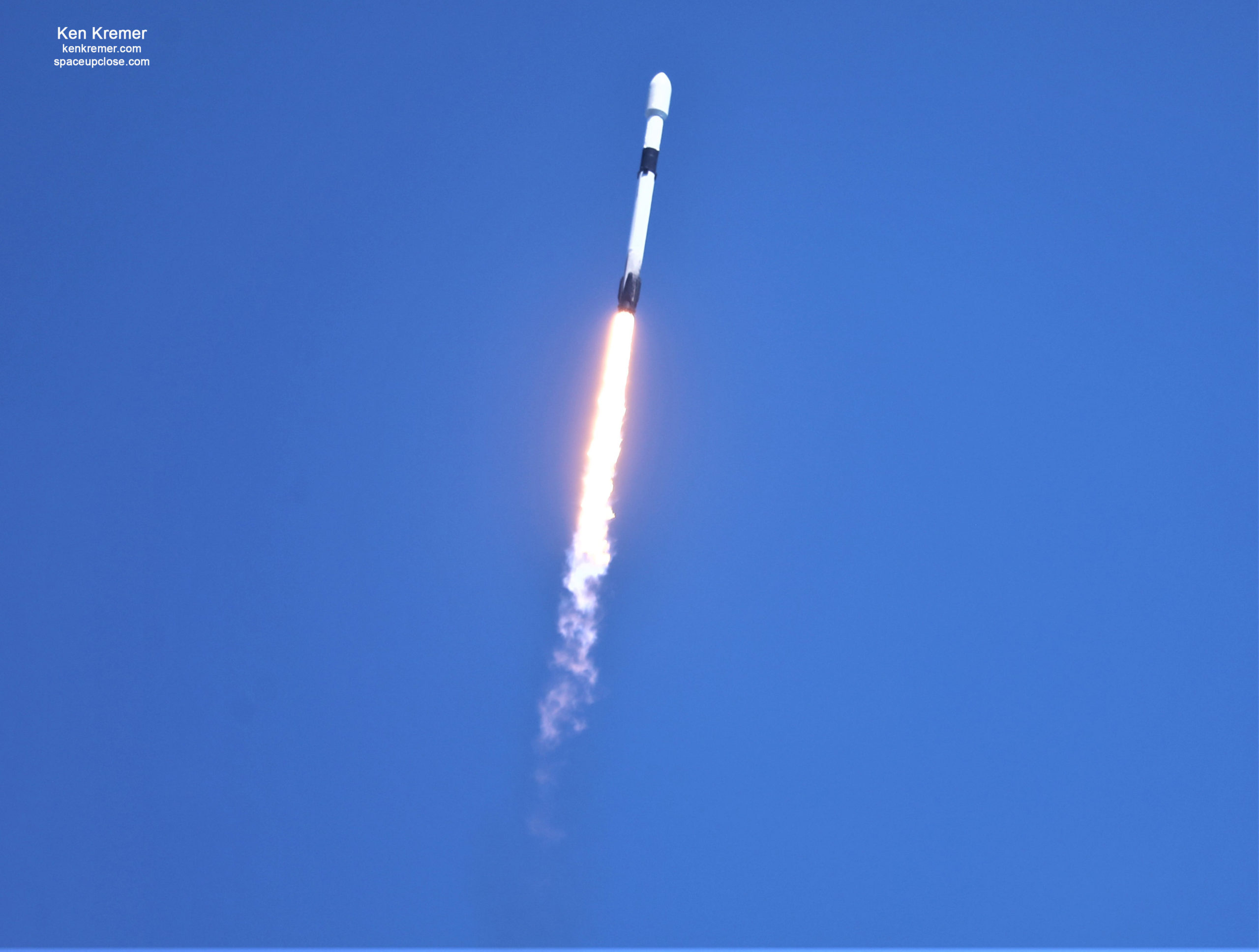 This marked the 7th launch and landing for 1st stage booster B1058.
Following stage separation, SpaceX successfully landed Falcon 9's first stage on the "Of Course I Still Love You" (OCISLY) droneship, which was located in the Atlantic Ocean.
Watch this droneship landing video tweeted by SpaceX:
Falcon 9's first stage has landed on the Of Course I Still Love You droneship pic.twitter.com/9a7LUPYZue

— SpaceX (@SpaceX) April 7, 2021
Overall B1060.6 marked the 79th Falcon 9 1st stage landing by sea or land since 2015.
This SpaceX graphic shows the launch and landing sequence of events: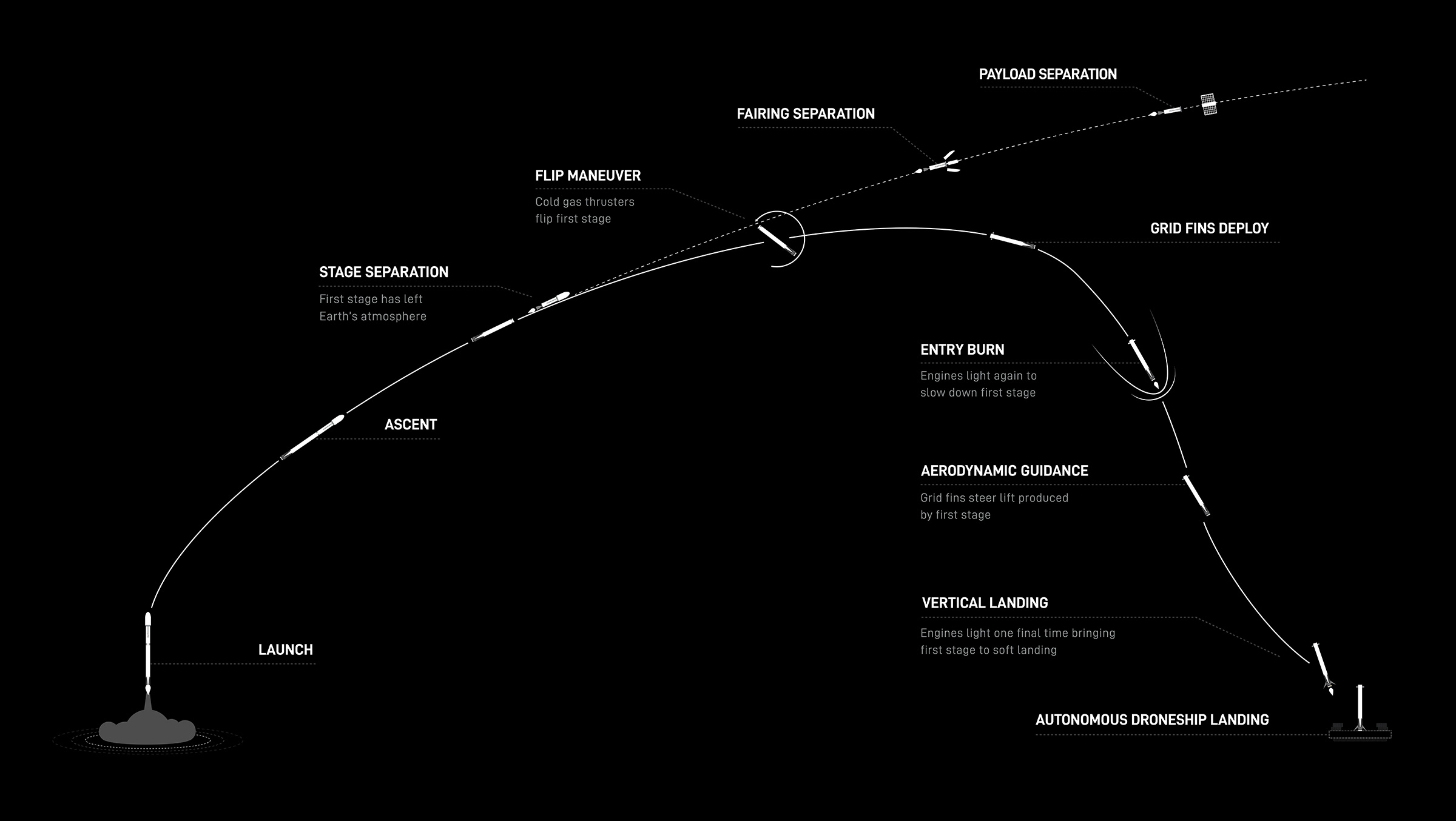 SpaceX also recycles the payload fairing halves after they are recovered as sea as well.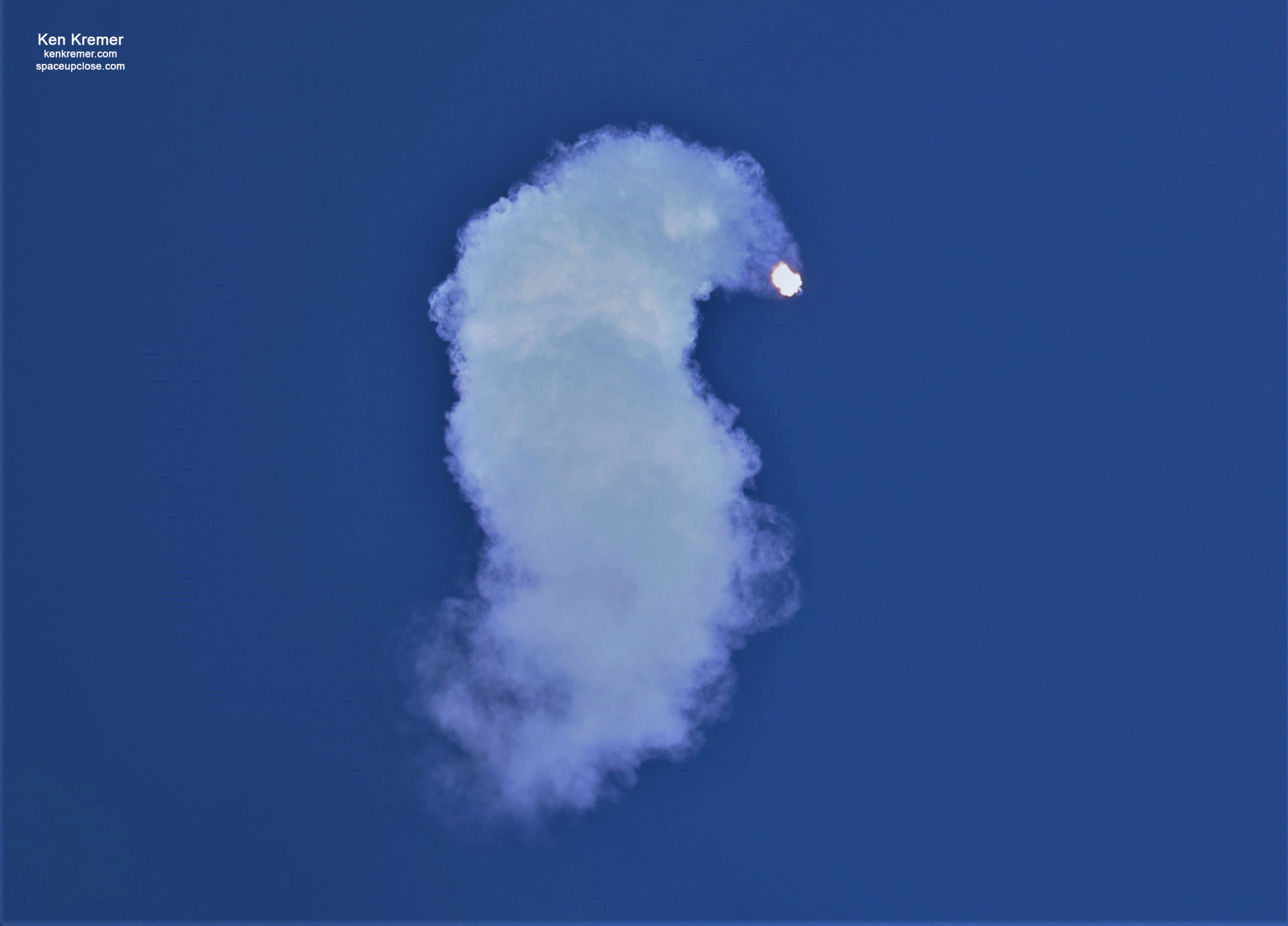 The recovered 1st stage booster B1058 on OCISLY will return to Port Canaveral in a few days – as well as the fairings if they were recovered.
One half of Falcon 9's fairing previously supported launch of AMOS-17 and two Starlink missions, and the other previously supported a Starlink mission.
A new fairing recovery vessel new Shelia Bordelon has been deployed to attempt to hoist the fairings out from the ocean post splashdown
Apparently, the twin fairing catcher ships are no longer being deployed and their fate is unknown.
The riggings and communication gear are being dismantled from GO MS CHGIEF and GO MS TREE at Port Canaveral
The 60 Starlink were deployed as planned all at once about 1 hour and 4 minutes after liftoff.
Watch this Starlink deployment video tweeted by SpaceX:
Deployment of 60 Starlink satellites confirmed, completing SpaceX's 10th mission this year pic.twitter.com/c15BveB3QE

— SpaceX (@SpaceX) April 7, 2021
The Starlinks will now raise their orbits via the krypton ion thrusters to an altitude of 341 miles (550 kilometers).
Following this latest 24th batch that brings the total number of Starlink satellites launched to 1,445 internet satellites.  That includes earlier prototypes mostly from the first launch as well as the 10 Starlink sats launched to polar orbit on the last Falcon 9 launch on Transporter-1 mission on Jan. 24. Check out our story and photos
The actual number of Starlink satellites is estimated to be at least 60 less due to some earlier versions being intentionally deorbited due to malfunctions or other reasons
Astronomer Jonathan McDowell keeps a running tally of Starlink at this page
https://planet4589.org/space/stats/megacon/starbad.html
The 500 pound flat panel Starlink satellites are being mass produced and manufactured by SpaceX in Redmond, Washington.
"We're currently building roughly six satellites a day at our factory in Seattle, which is pretty remarkable," Jonathan Hofeller, SpaceX vice president for Starlink, said at Spacetide, a Japanese space business conference, held online March 23. "He said the company has maintained that production rate for about a year so far," according to a Space News story.
The new mission thus fortifies the Starlink constellation of relay satellites that one day upcoming will offer a competitive alternative to existing broadband services across North America – including the US and Canada
Initial Starlink service is priced at $99 a month.
The Starlink Starter kit sells for $499 upfront cost to order.
This was the 1st Starlink liftoff in April following the 4th Falcon 9 Starlink to liftoff in March following three earlier ones on March 4, 11 and 14- see earlier our stories and photos.
To date SpaceX has launched ten Falcon 9 rockets in 2021.
Recycling the 1st stage boosters many times has enabled SpaceX to maintain a rapid launch cadence of nearly 3 launches per month last year and even more planned this year.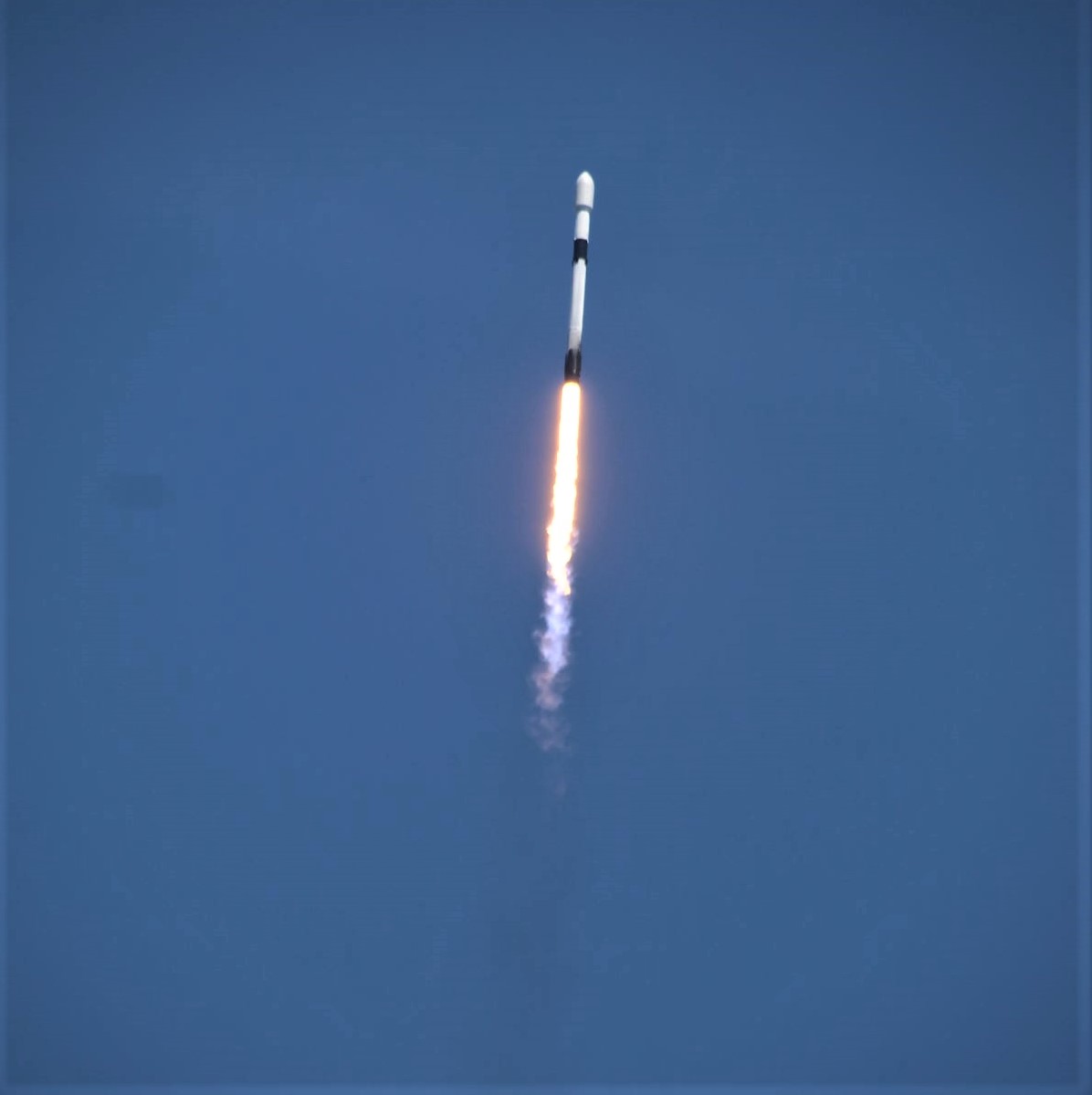 Watch this SpaceX tweeted liftoff video:
Liftoff! pic.twitter.com/luuYBpfcaw

— SpaceX (@SpaceX) April 7, 2021
The next SpaceX launch is NET April 22 on the Crew-2 mission of 4 astronauts for NASA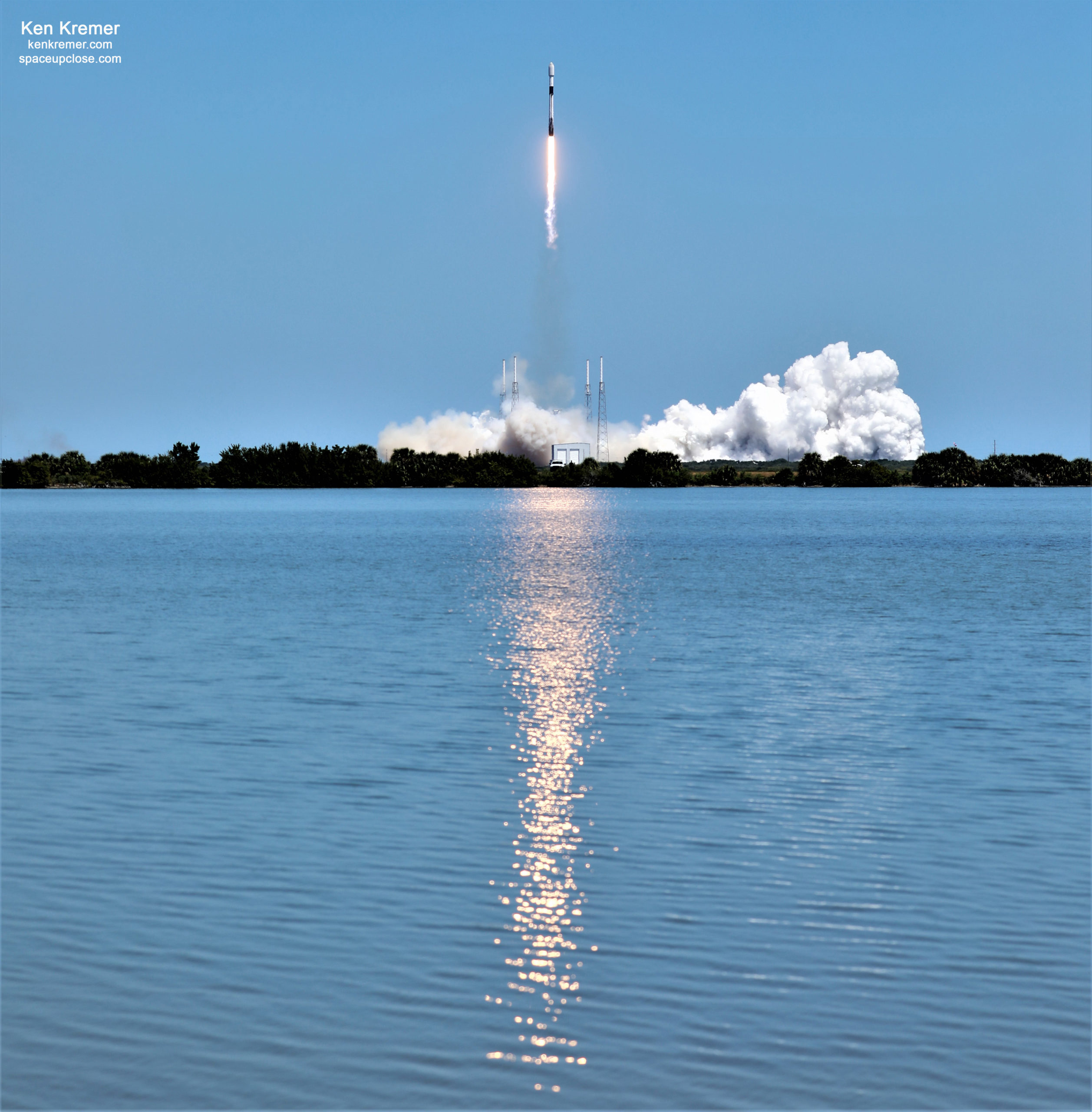 Watch Ken's continuing reports about Starlink, Mars 2020 Perseverance and Curiosity rovers, Artemis and NASA missions, SpaceX, Commercial Crew Starliner and Crew Dragon and onsite for live reporting of upcoming and recent SpaceX and ULA launches including Crew 1 & 2, Demo-2, ISS, X-37B, Solar Orbiter, NRO spysats and national security missions and more at the Kennedy Space Center and Cape Canaveral Space Force Station.
Stay tuned here for Ken's continuing Earth and Planetary science and human spaceflight news: www.kenkremer.com –www.spaceupclose.com – twitter @ken_kremer – email: ken at kenkremer.com
Dr. Kremer is a research scientist and journalist based in the KSC area, active in outreach and interviewed regularly on TV and radio about space topics.
………….
Ken's photos are for sale and he is available for lectures and outreach events
Please consider supporting Ken's work by donating at Patreon:
https://www.patreon.com/kenkremer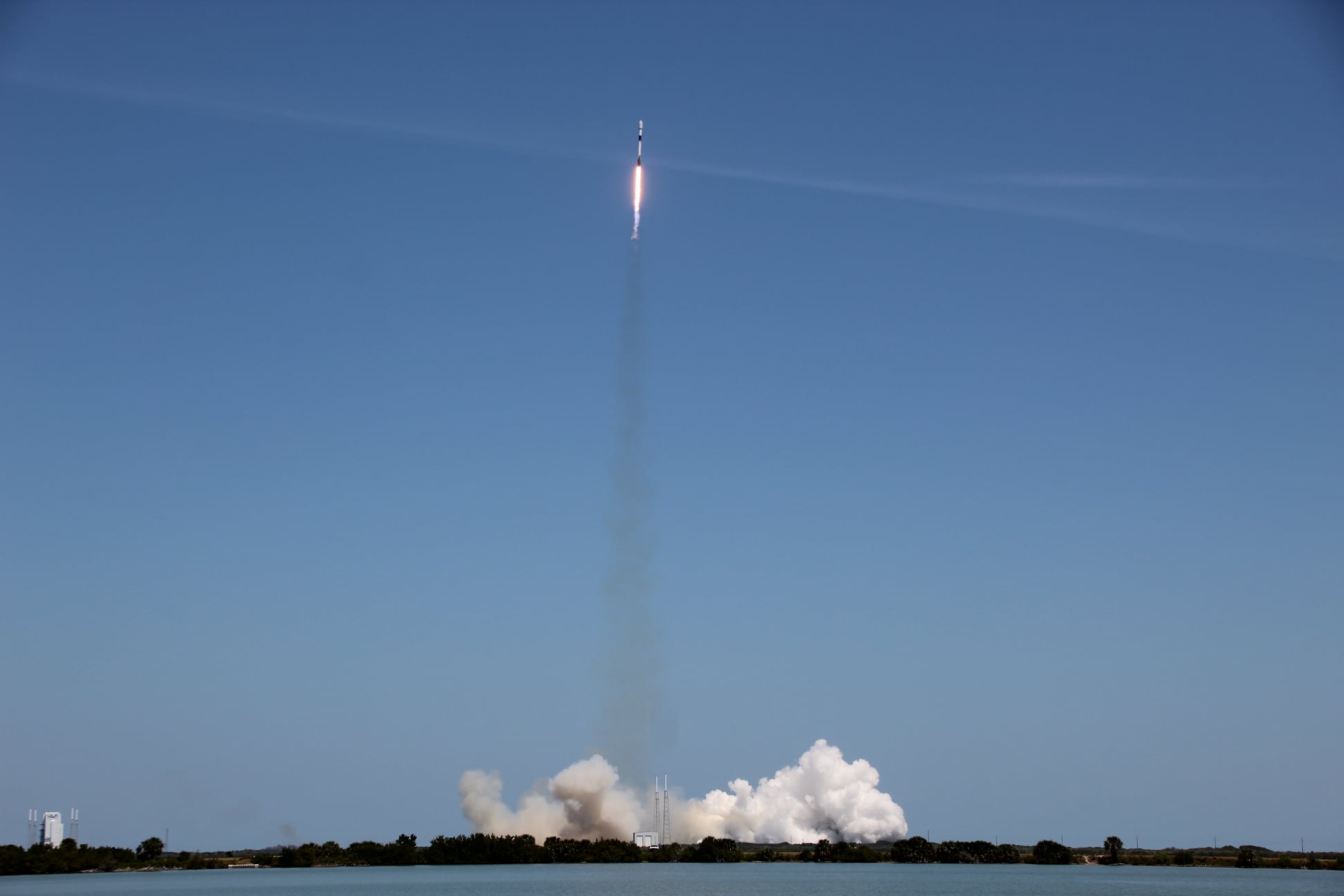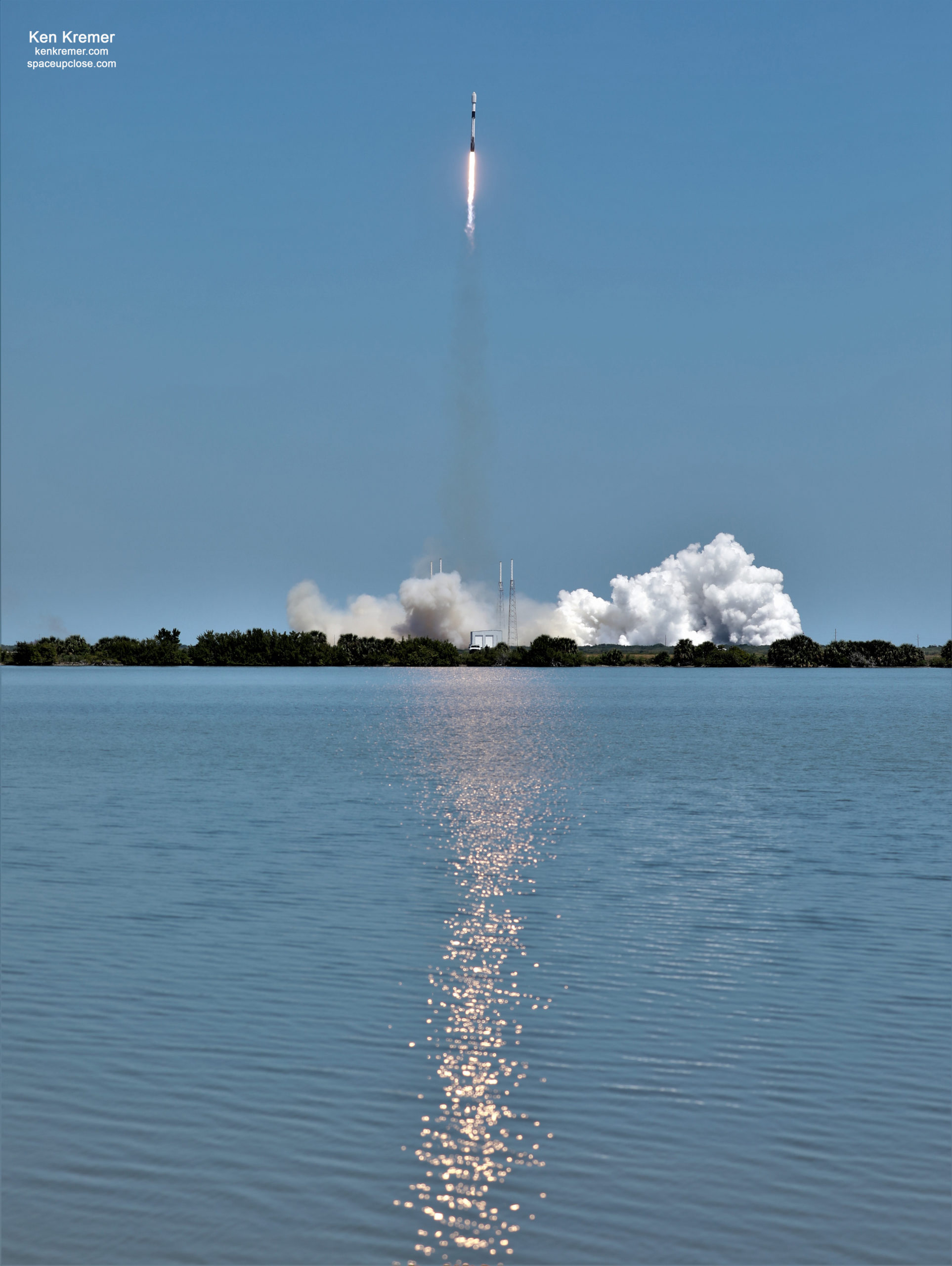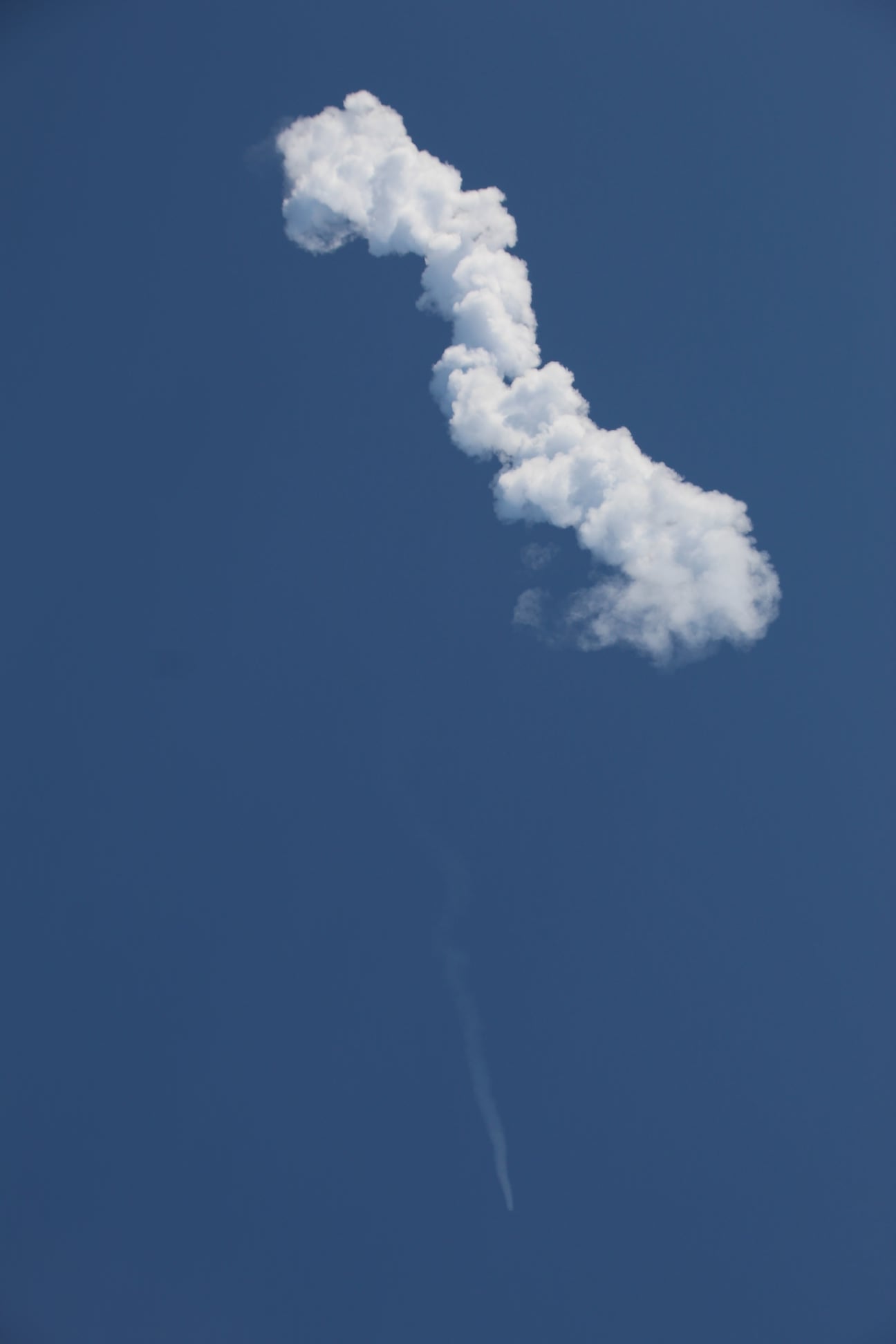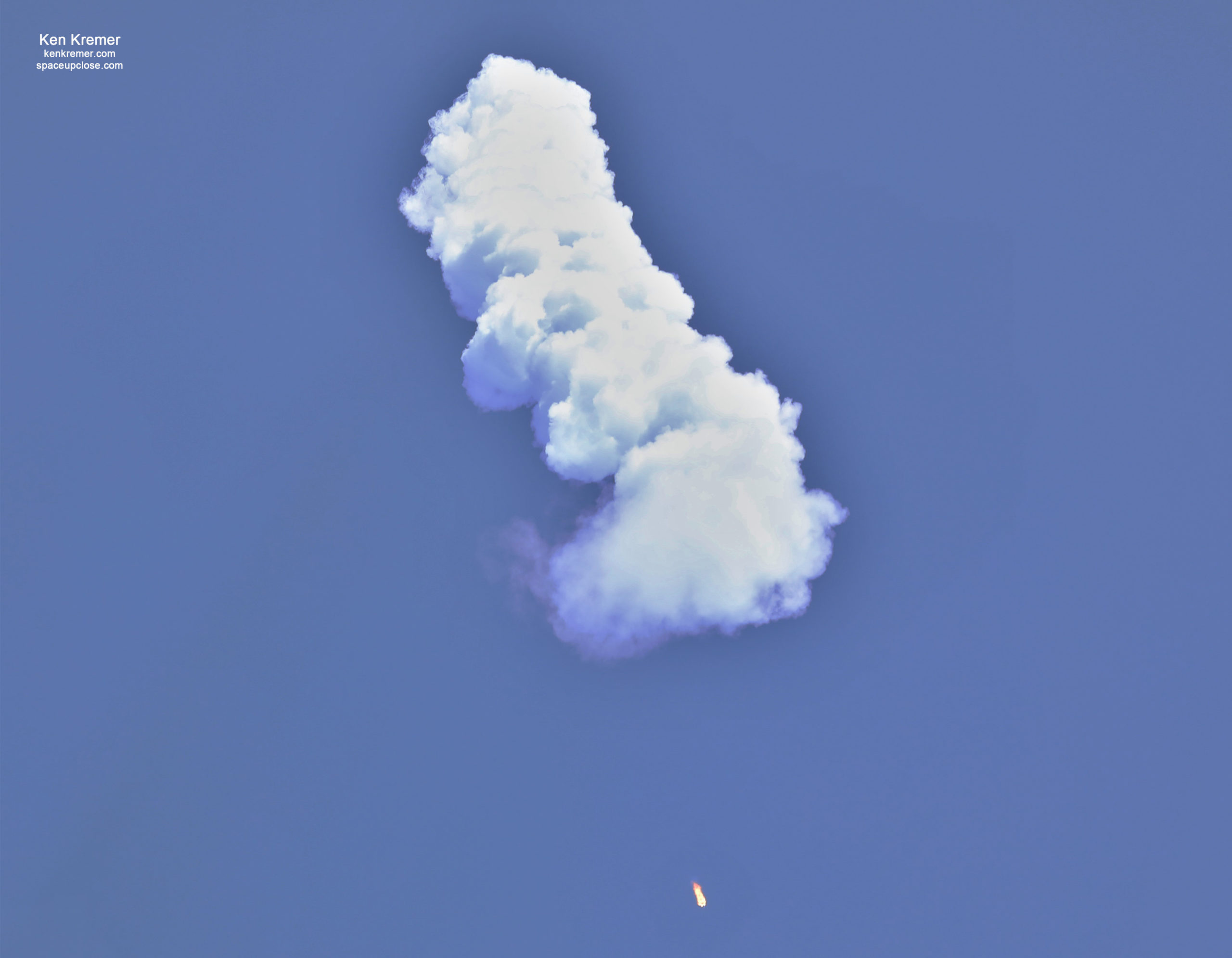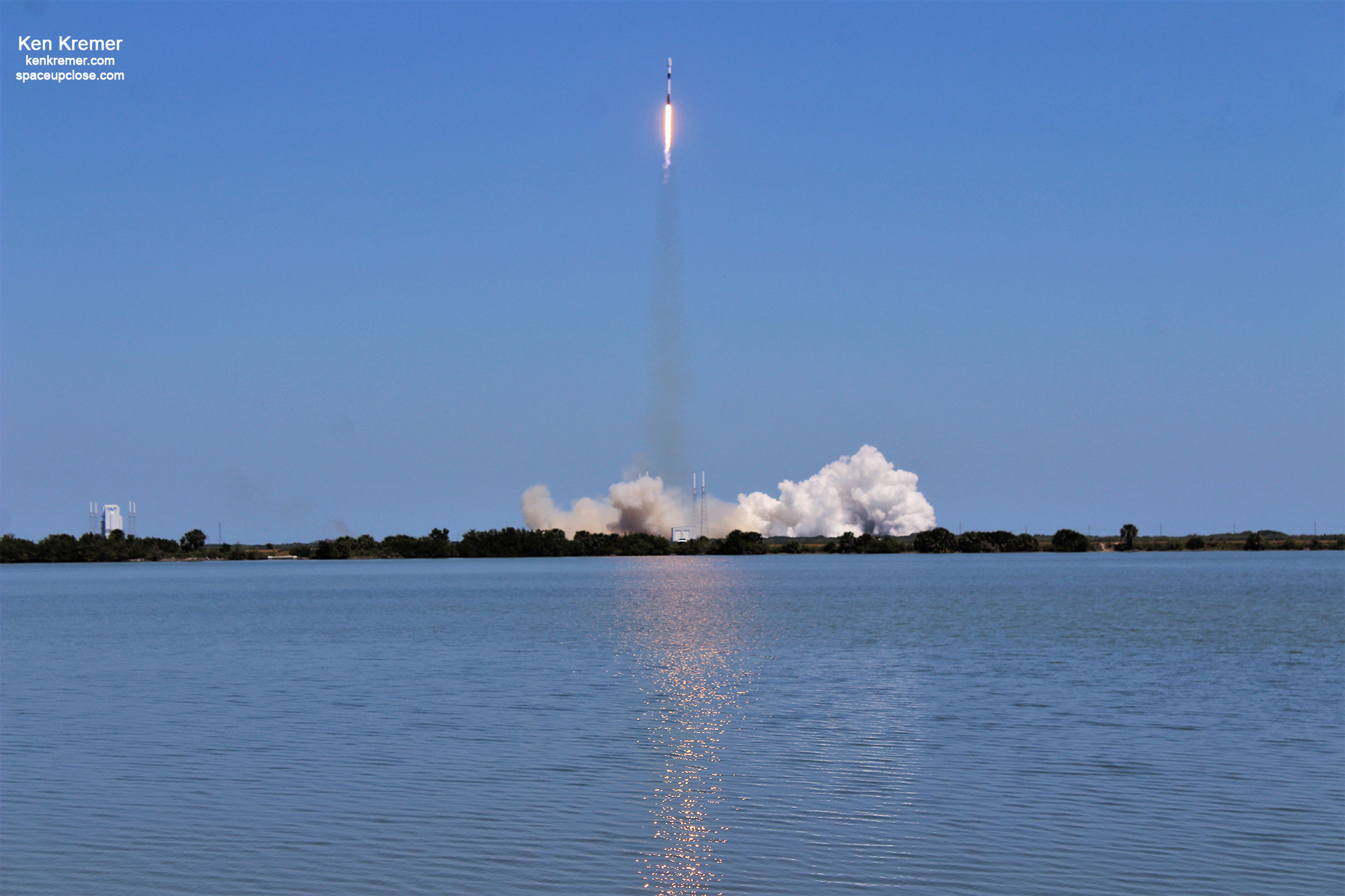 x