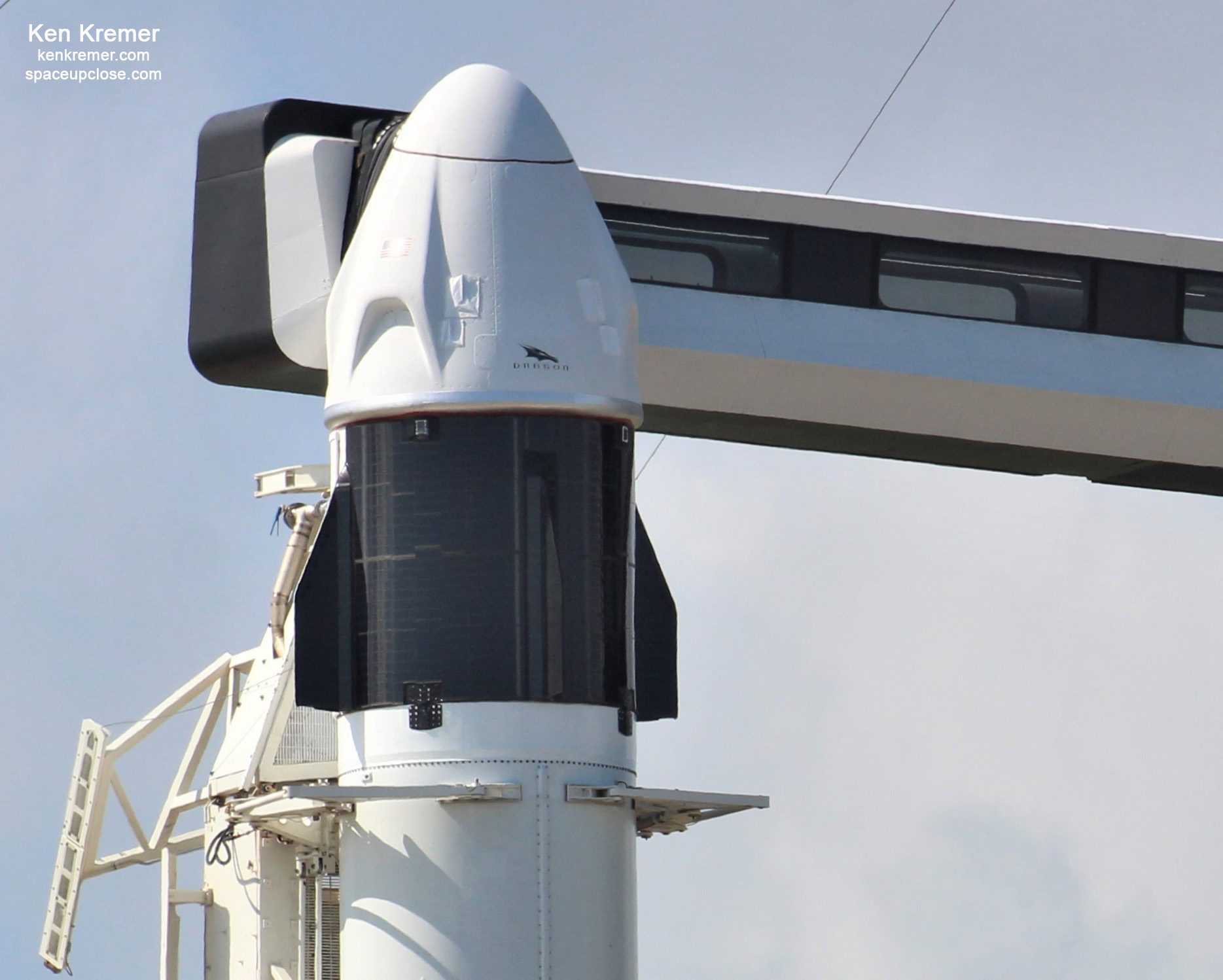 For SpaceUpClose.com & RocketSTEM
KENNEDY SPACE CENTER, FL – Prior to liftoff of the Inspiration4 mission with the first all civilian crew including no professional astronauts on Wednesday evening, Sept. 15, media photographers had the opportunity to photograph the SpaceX Falcon 9 rocket and Crew Dragon capsule at Launch Complex 39A on NASA's Kennedy Space Center at Florida's Spaceport.
Check out a collection of our prelaunch photos of the SpaceX Falcon 9 rocket and Crew Dragon taken at pad 39A by the Space UpClose team of Ken Kremer and Jean Wright.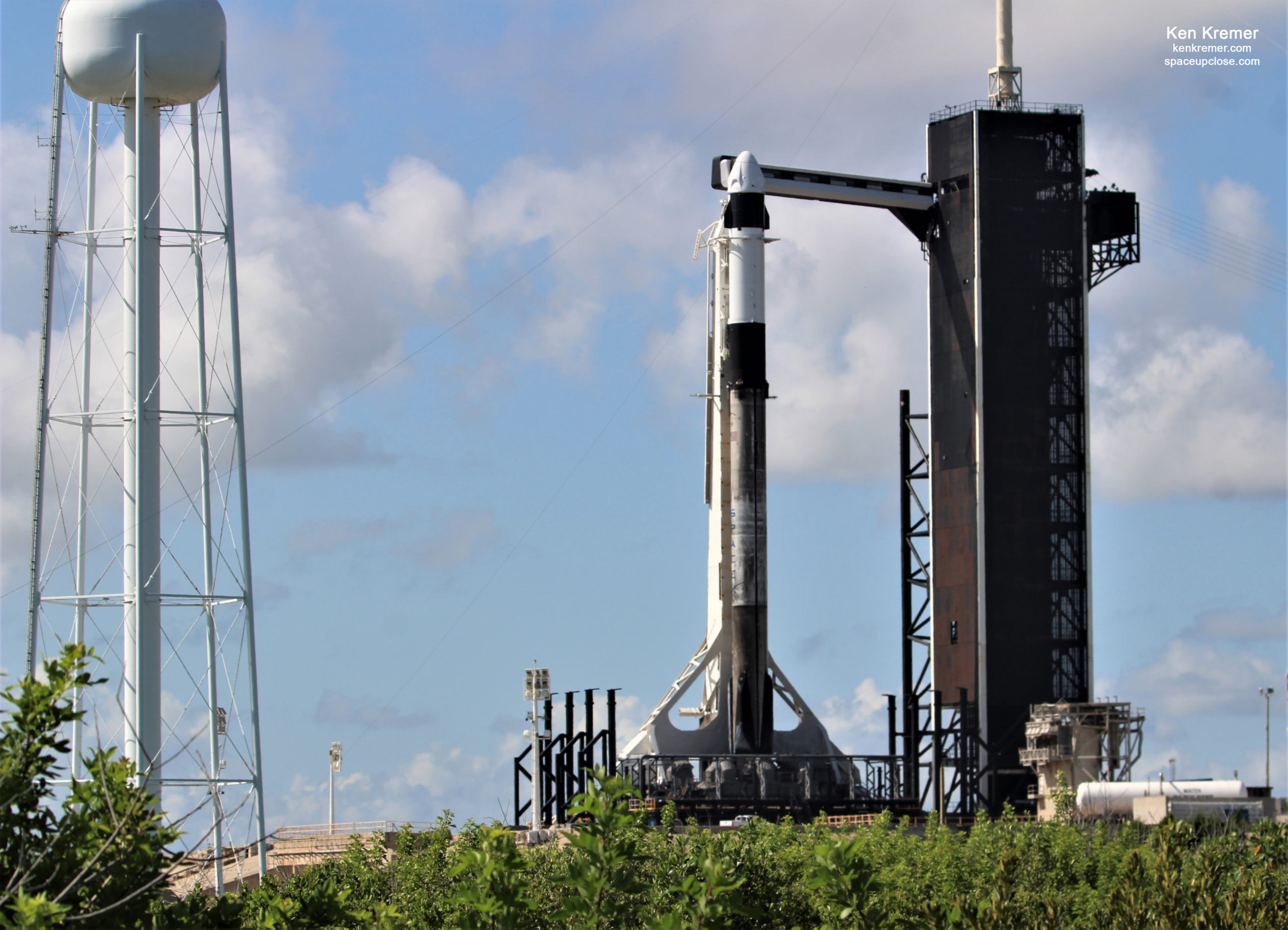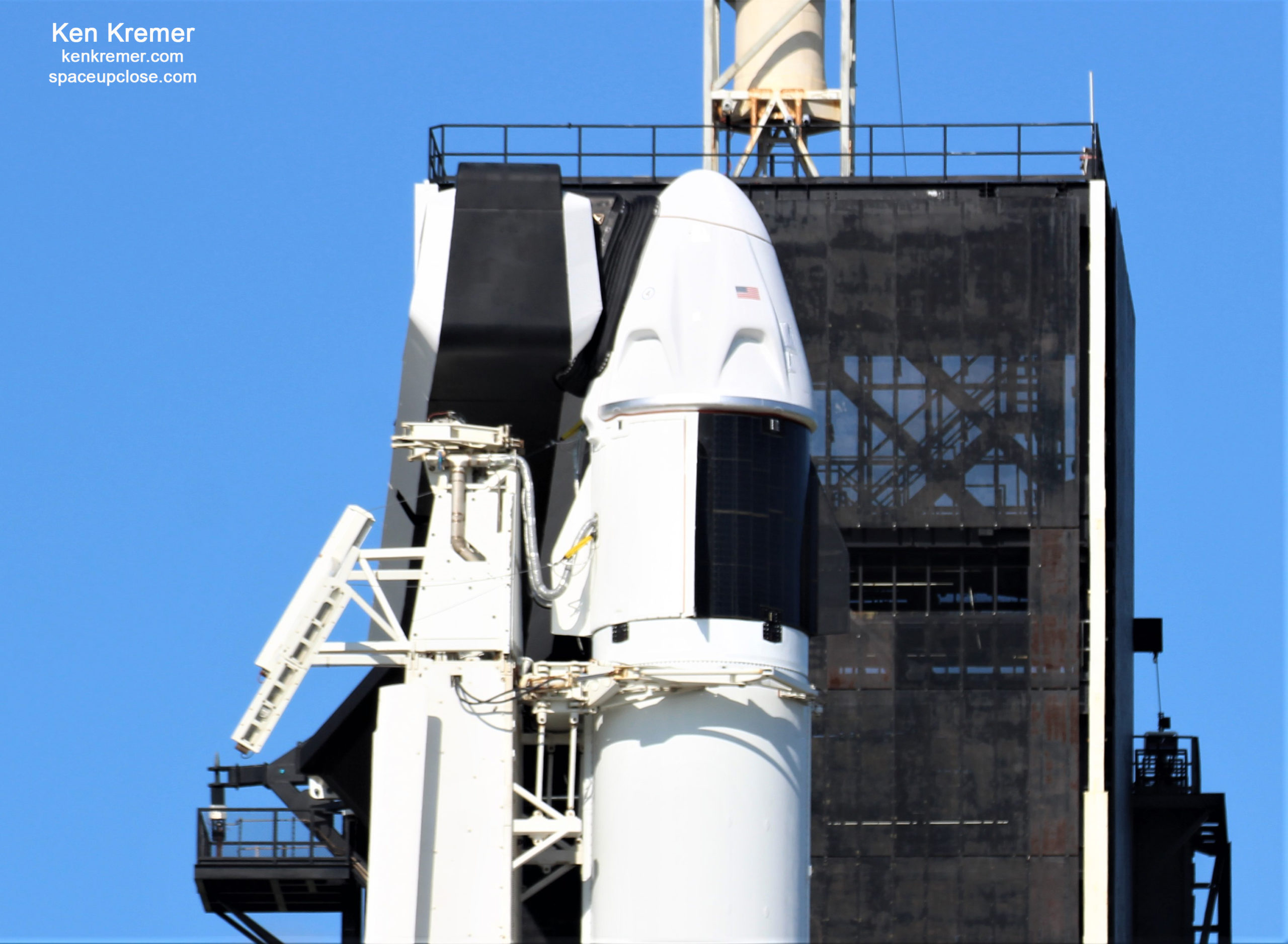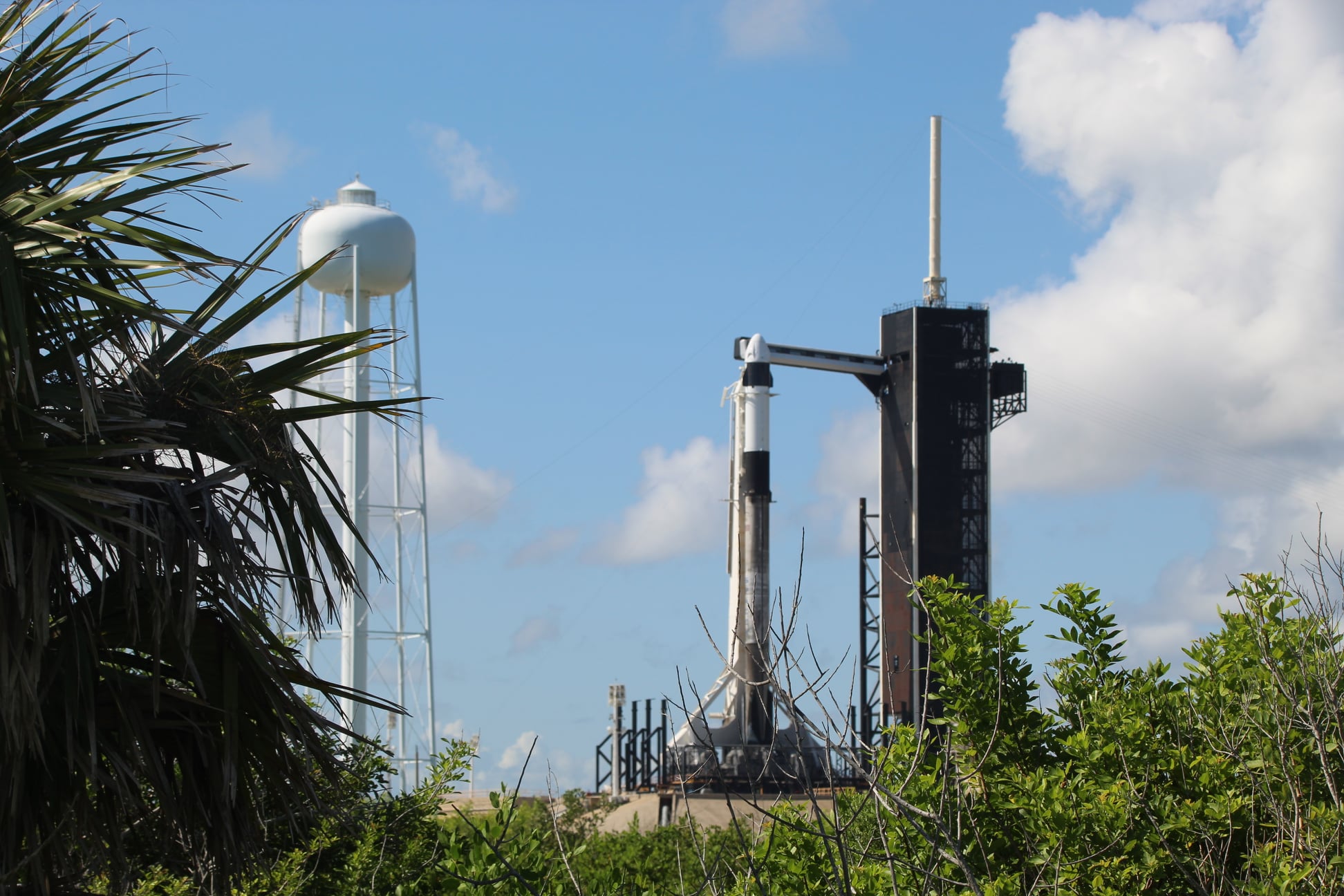 On September 15 the crew of Inspiration4, the world's first all-civilian human spaceflight mission launched to orbit at 8:02:56 PM EDT (0002:56 GMT) shortly after sunset  Wednesday evening on a now thrice flown SpaceX Falcon 9 from historic Launch Complex 39A at NASA's Kennedy Space Center in Florida.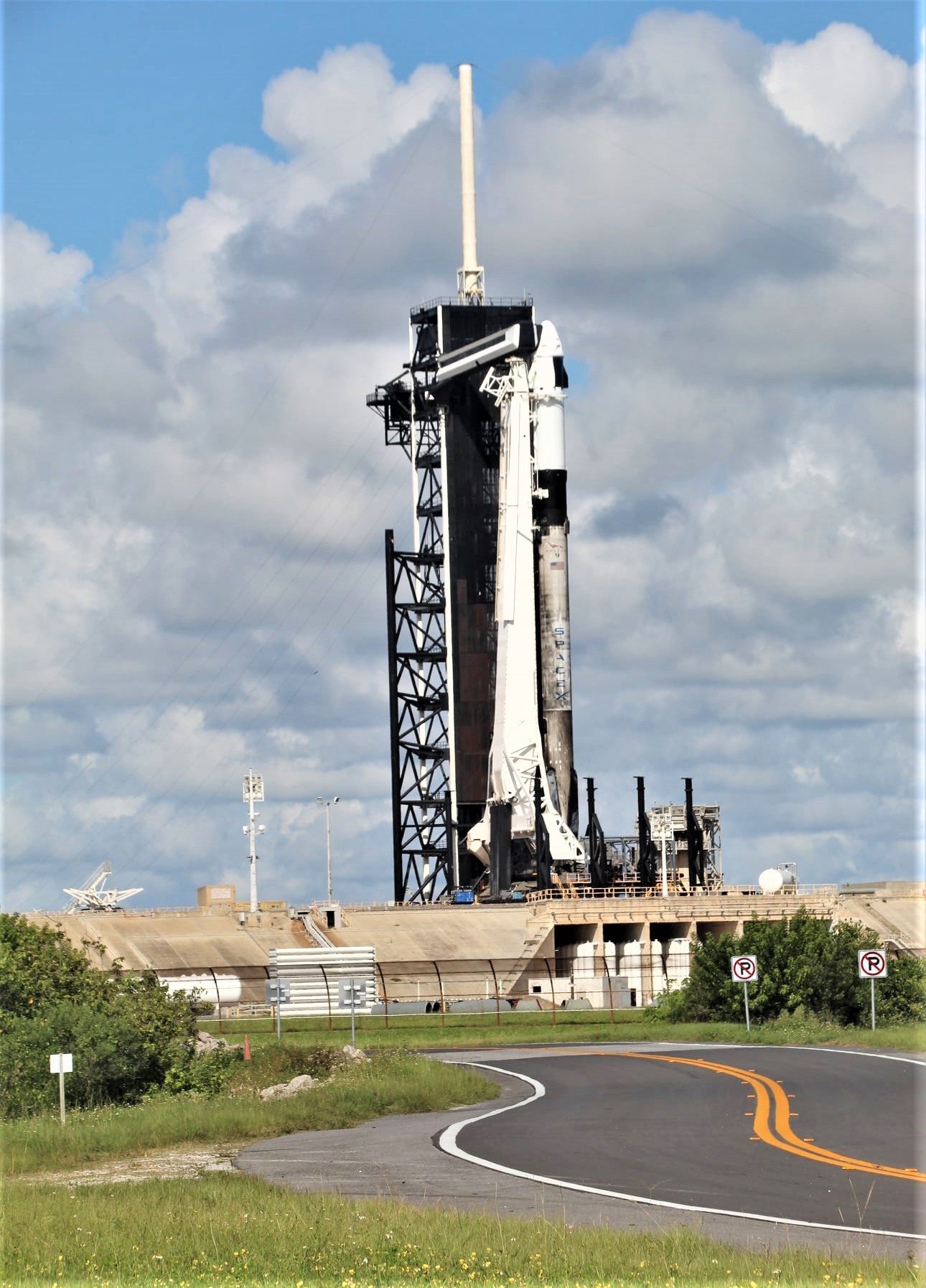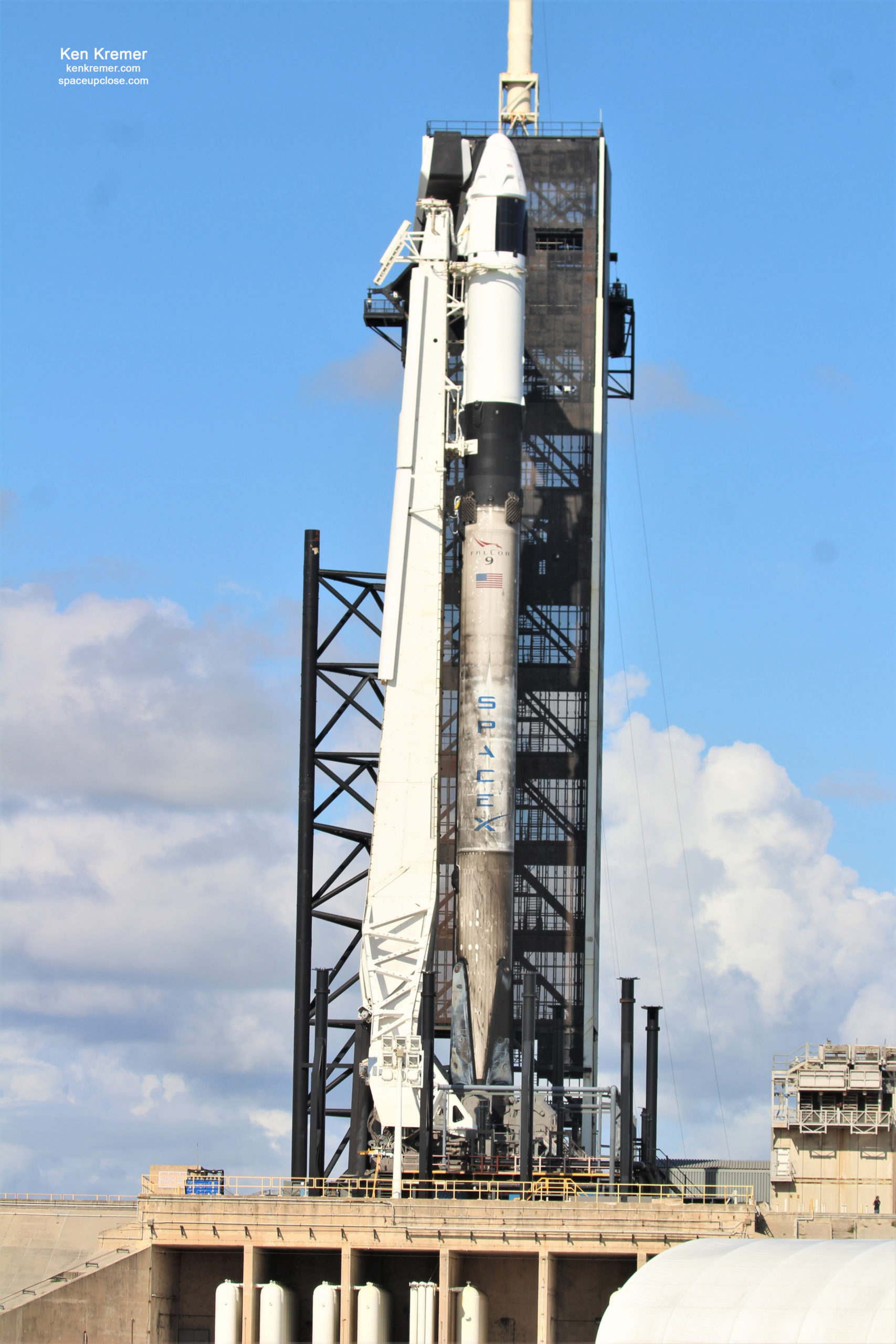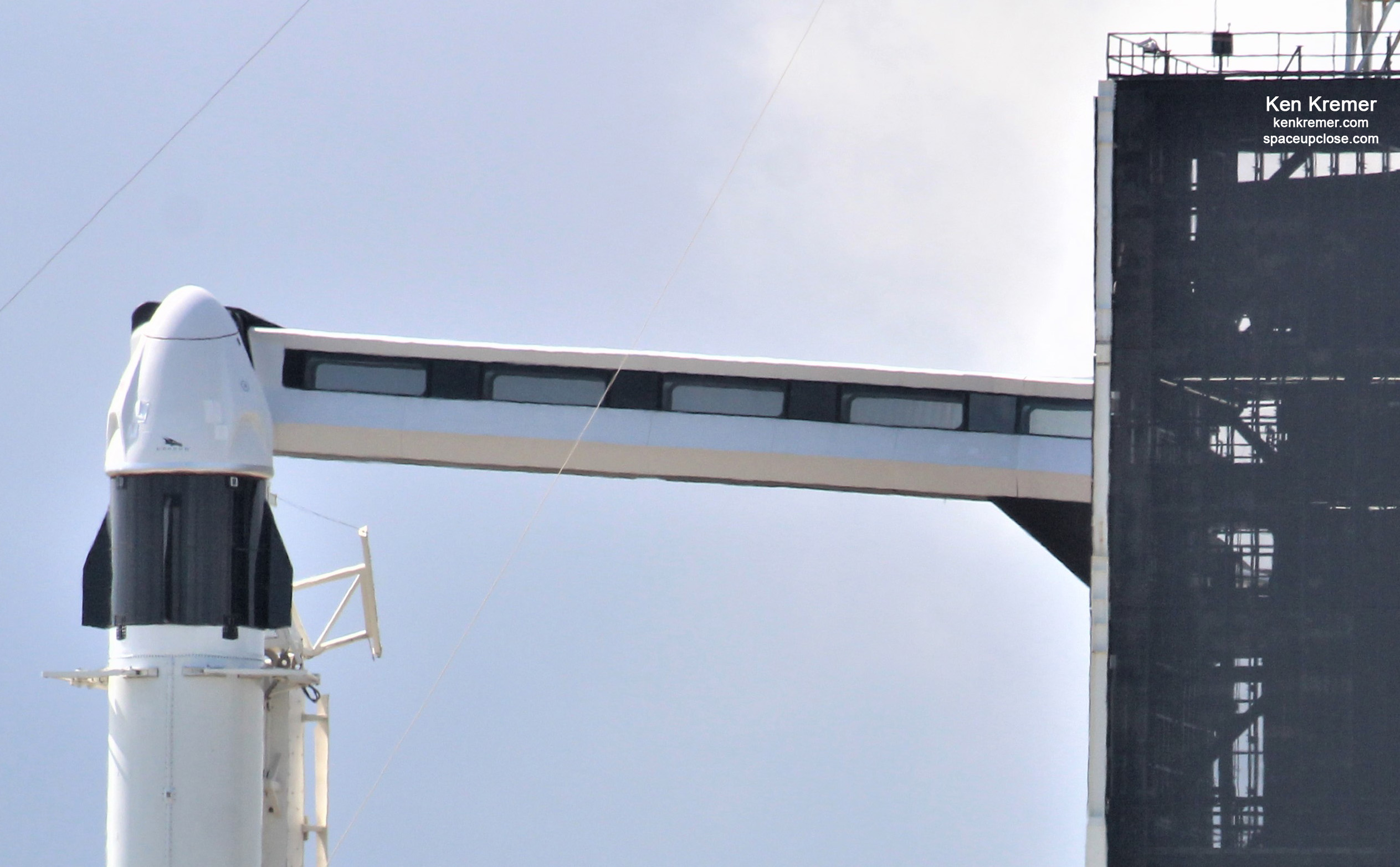 Check out our launch story with additional launch photos taken at the Kennedy Space Center Launch Complex 39 Press Site and remote cameras at pad 39A.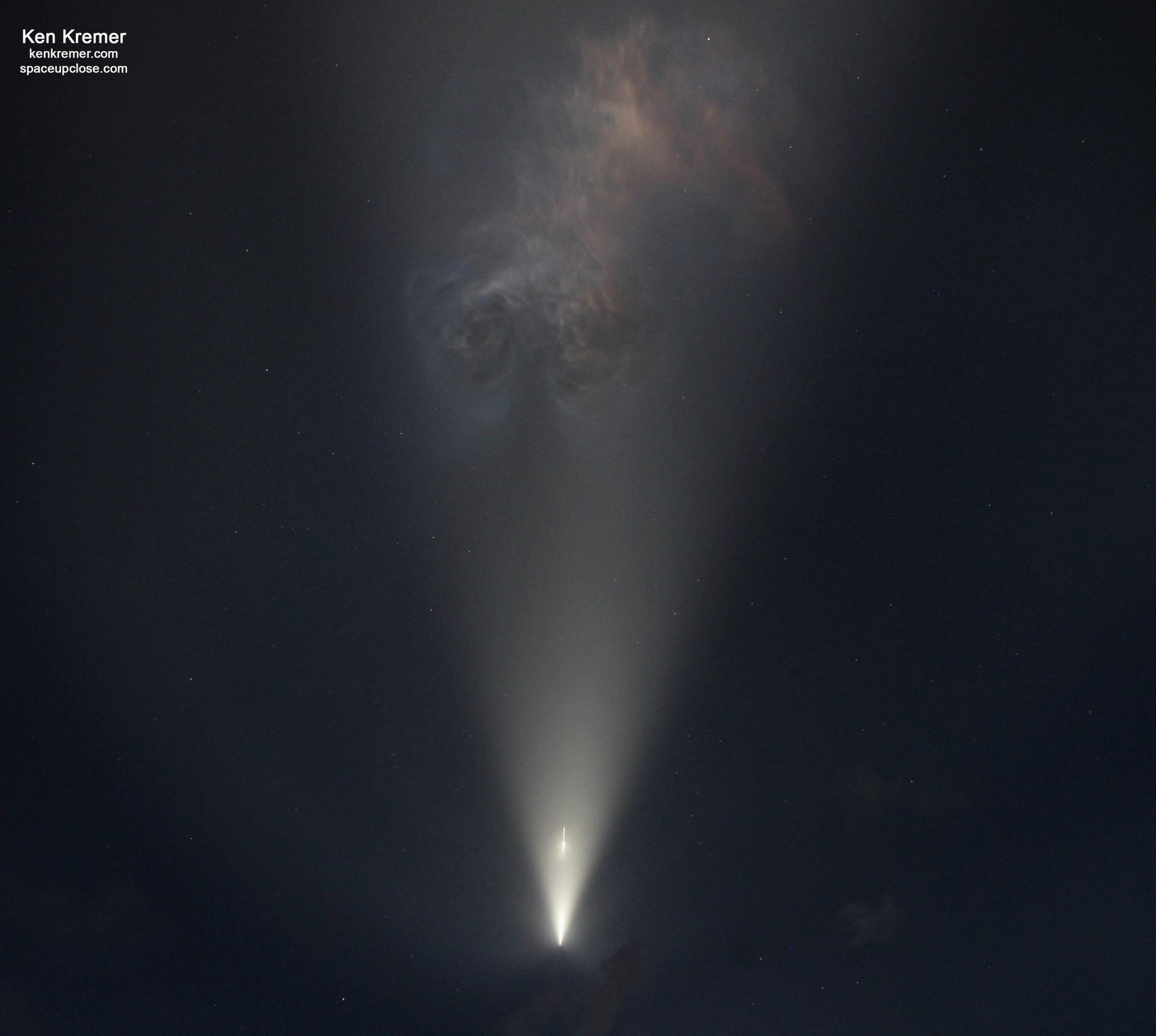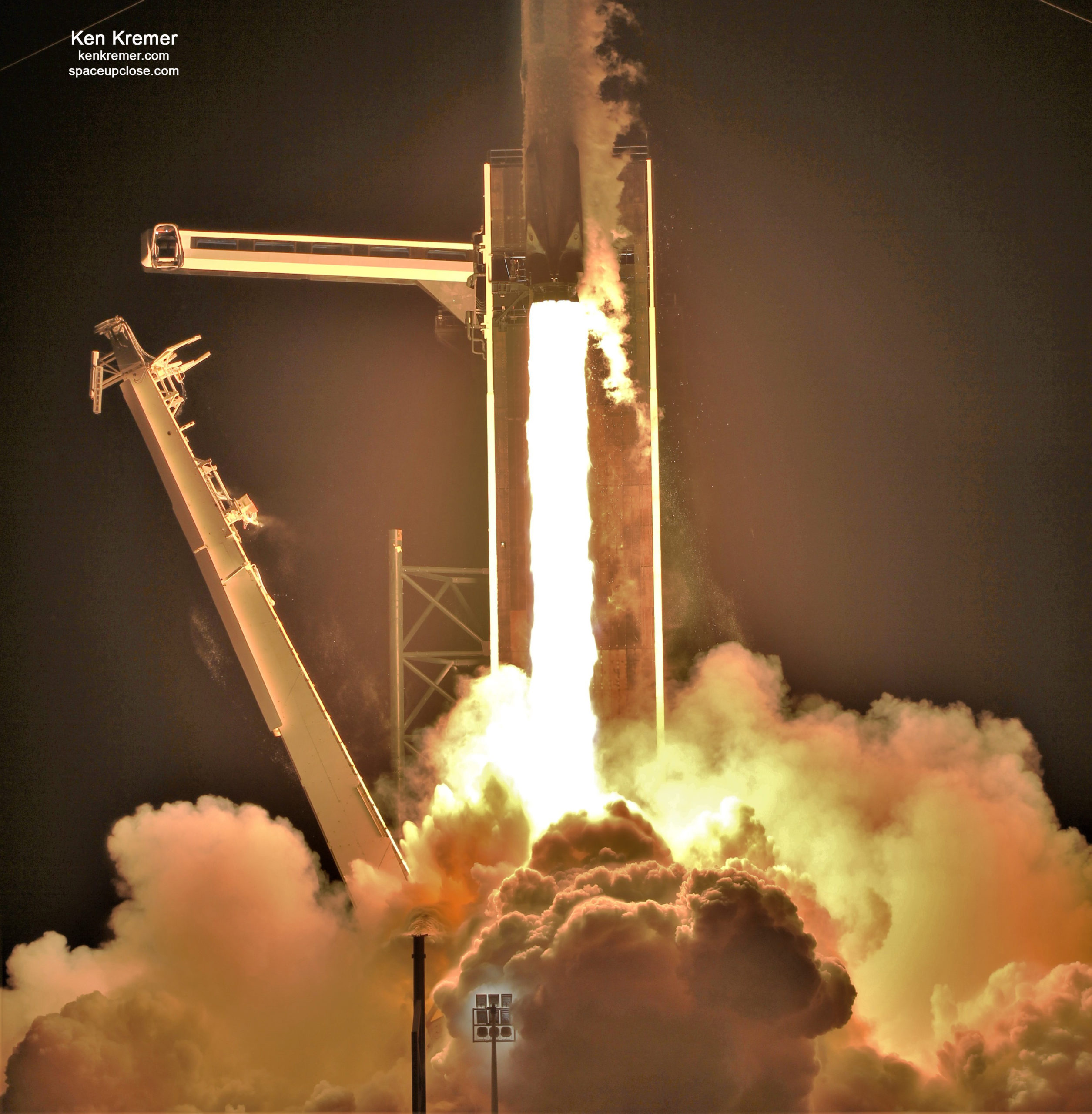 Inspiration4 is the world's first all civilian mission to low Earth orbit with a crew of four private people
The four-person crew will spend three days in orbit after liftoff but will not be docking to the International Space Station (ISS).
The three day mission will conclude with splashdown in the Atlantic Ocean off the east coast of Florida slated for 7:06 p.m. ET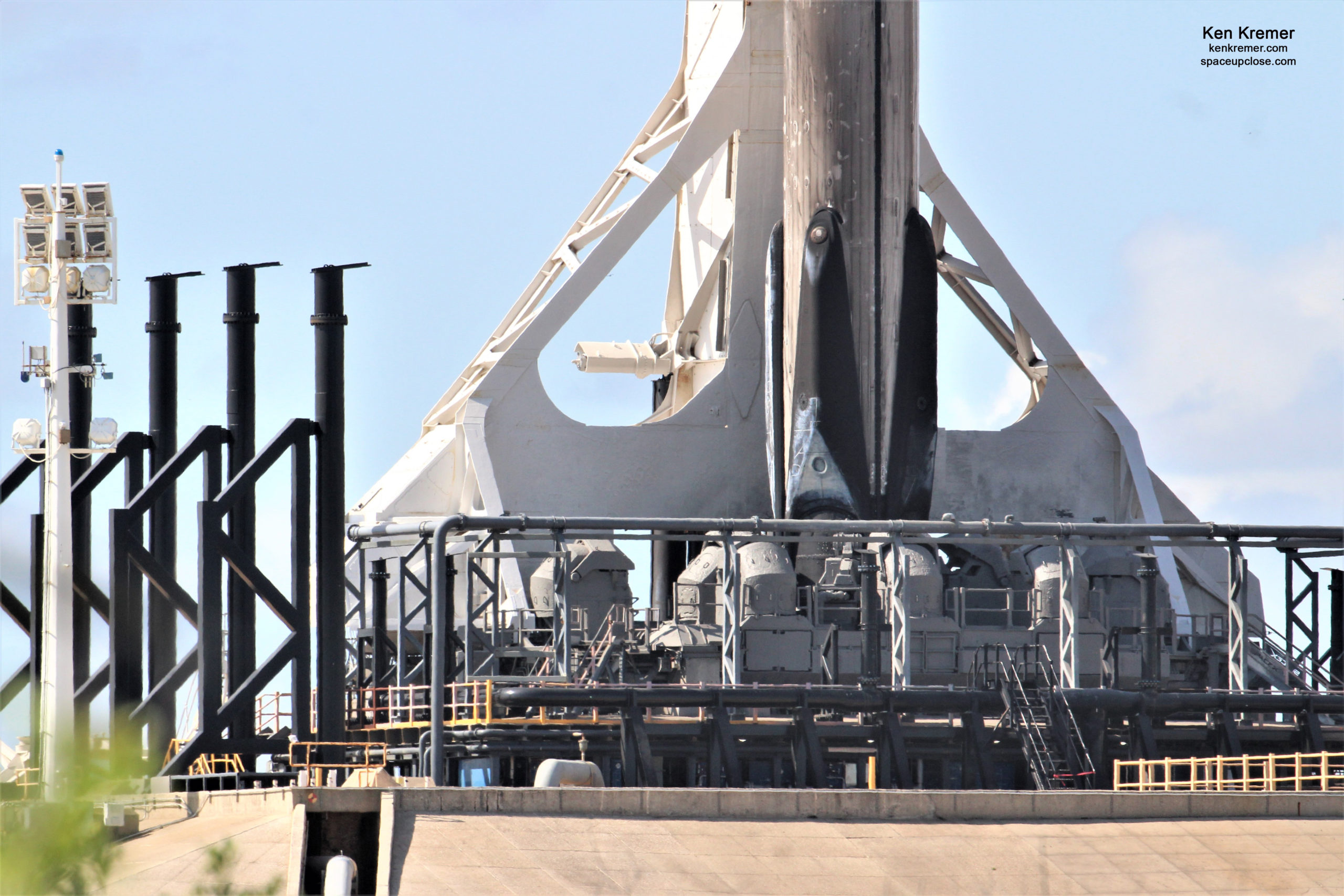 My commentary and analysis about Inspiration4 has been featured in several stories on WKMG CBS News Orlando and WFTV ABC News Orlando on Sep 13, 14 and 15.
WKMG CBS
https://www.clickorlando.com/news/local/2021/09/14/inspiration4-crew-writing-new-narrative-of-human-spaceflight/
https://www.clickorlando.com/news/local/2021/09/13/launch-time-inspiration4-liftoff-window-opens-wednesday-night/
WFTV ABC
https://www.wftv.com/news/local/all-suited-up-inspiration4-crew-completes-full-dry-dress-rehearsal-ahead-historic-launch/2DP4BMUQWBDIHINNDOR2HG6WWY/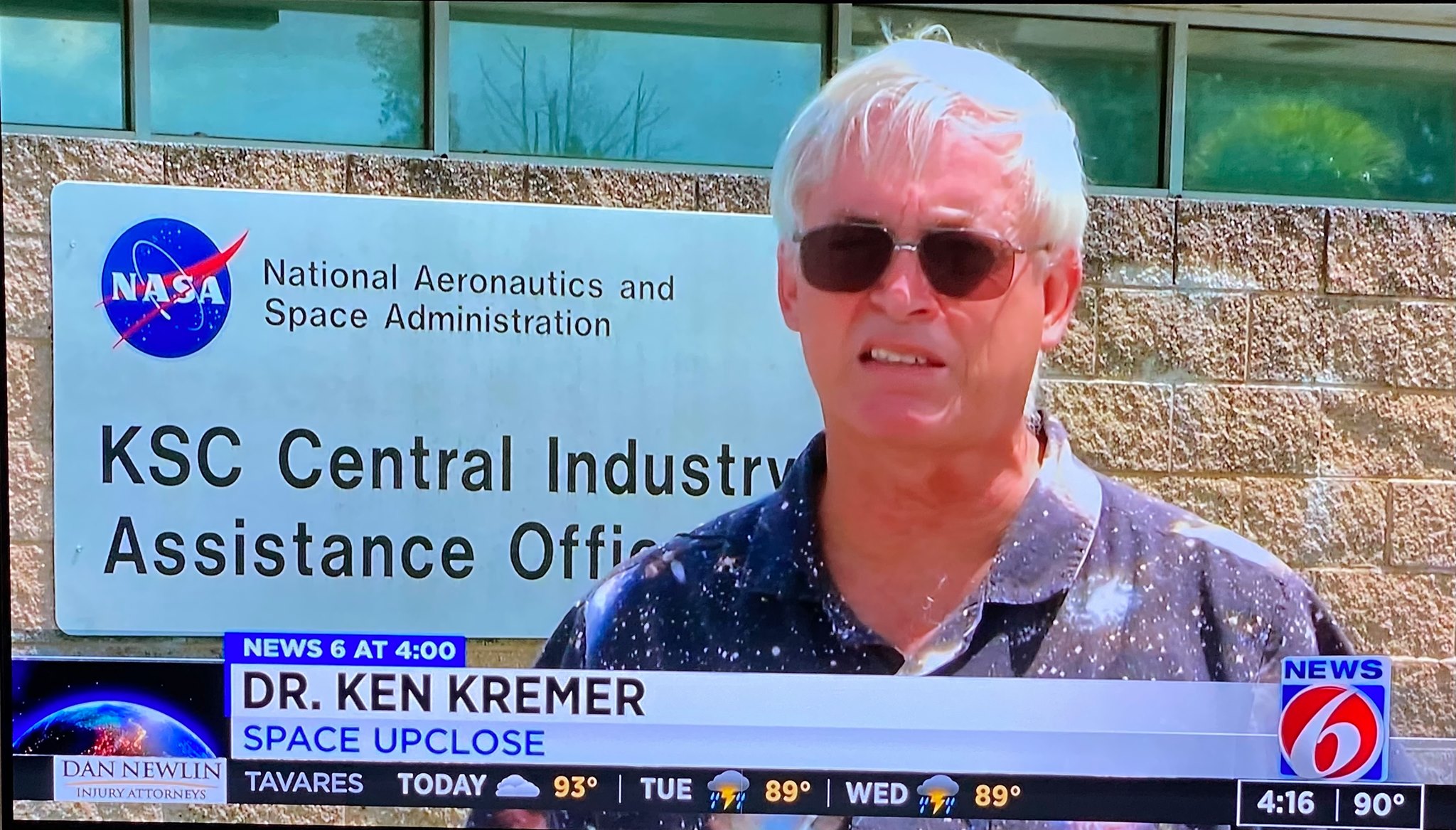 Ken and Jean are onsite at KSC for live reporting of the Inspiration4 mission.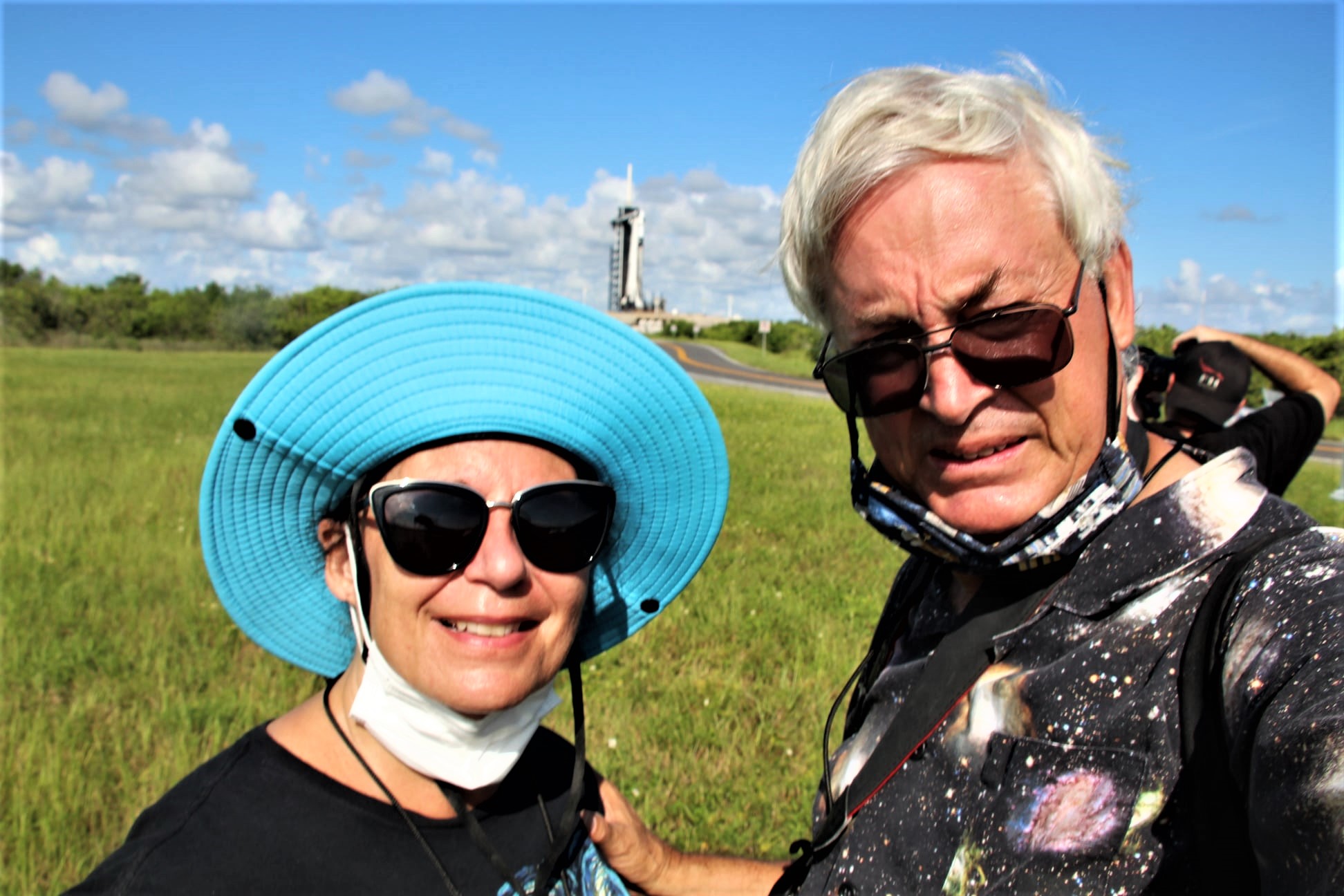 Watch Ken's continuing reports about SpaceX Crew and Cargo Dragons, Artemis and NASA missions, SLS, Orion, SpaceX  Starlink, Commercial Crew and Starliner and Crew Dragon and onsite for live reporting of upcoming and recent SpaceX and ULA launches including Crew 1 & 2, ISS, Solar Orbiter, Mars 2020 Perseverance and Curiosity rovers, NRO spysats and national security missions and more at the Kennedy Space Center and Cape Canaveral Space Force Station.
Stay tuned here for Ken's continuing Earth and Planetary science and human spaceflight news: www.kenkremer.com –www.spaceupclose.com – twitter @ken_kremer – email: ken at kenkremer.com
Dr. Kremer is a research scientist and journalist based in the KSC area, active in outreach and interviewed regularly on TV and radio about space topics.
………….
Ken's photos are for sale and he is available for lectures and outreach events
Please consider supporting Ken's work by purchasing his photos and/or donating at Patreon:
https://www.patreon.com/kenkremer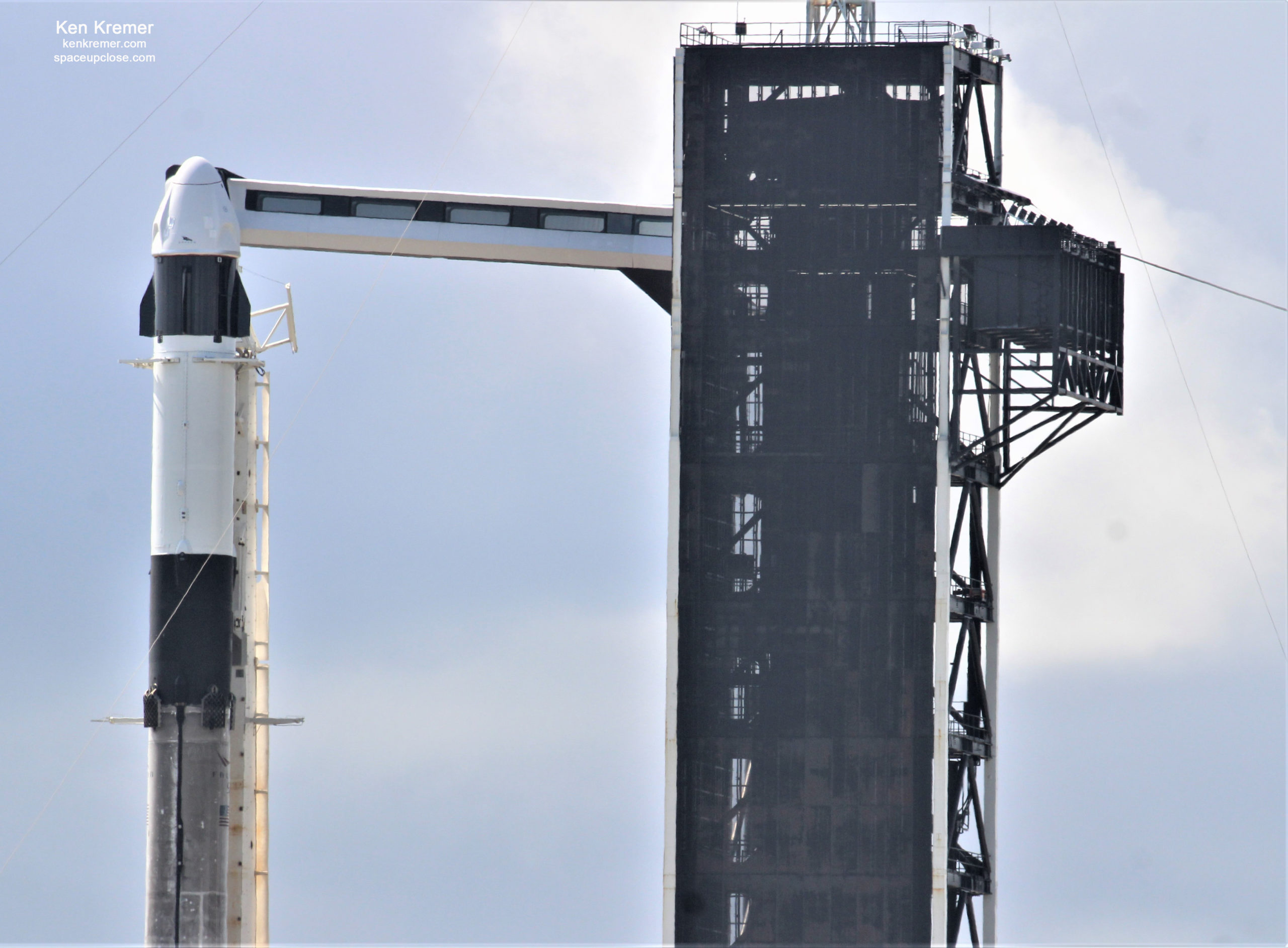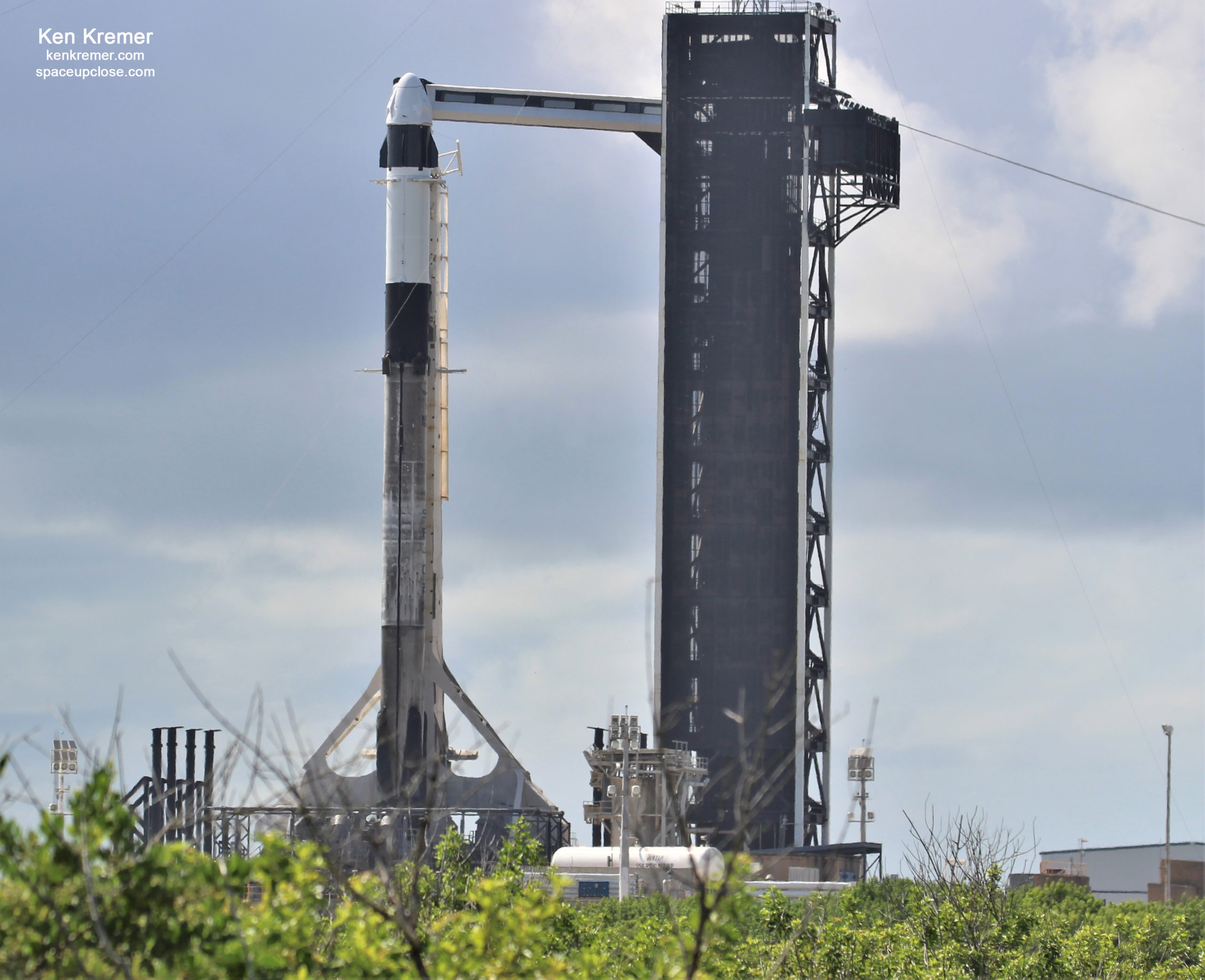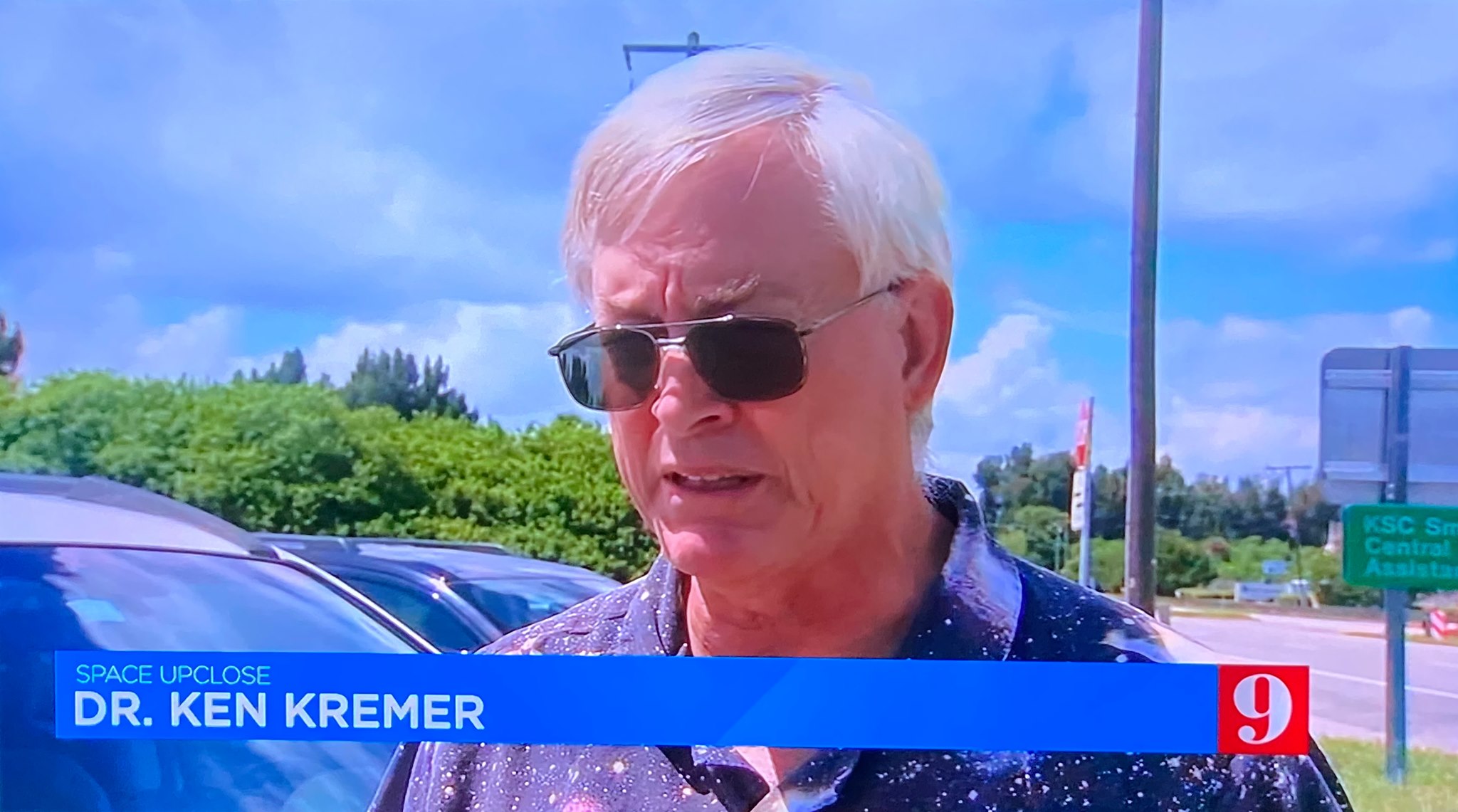 x