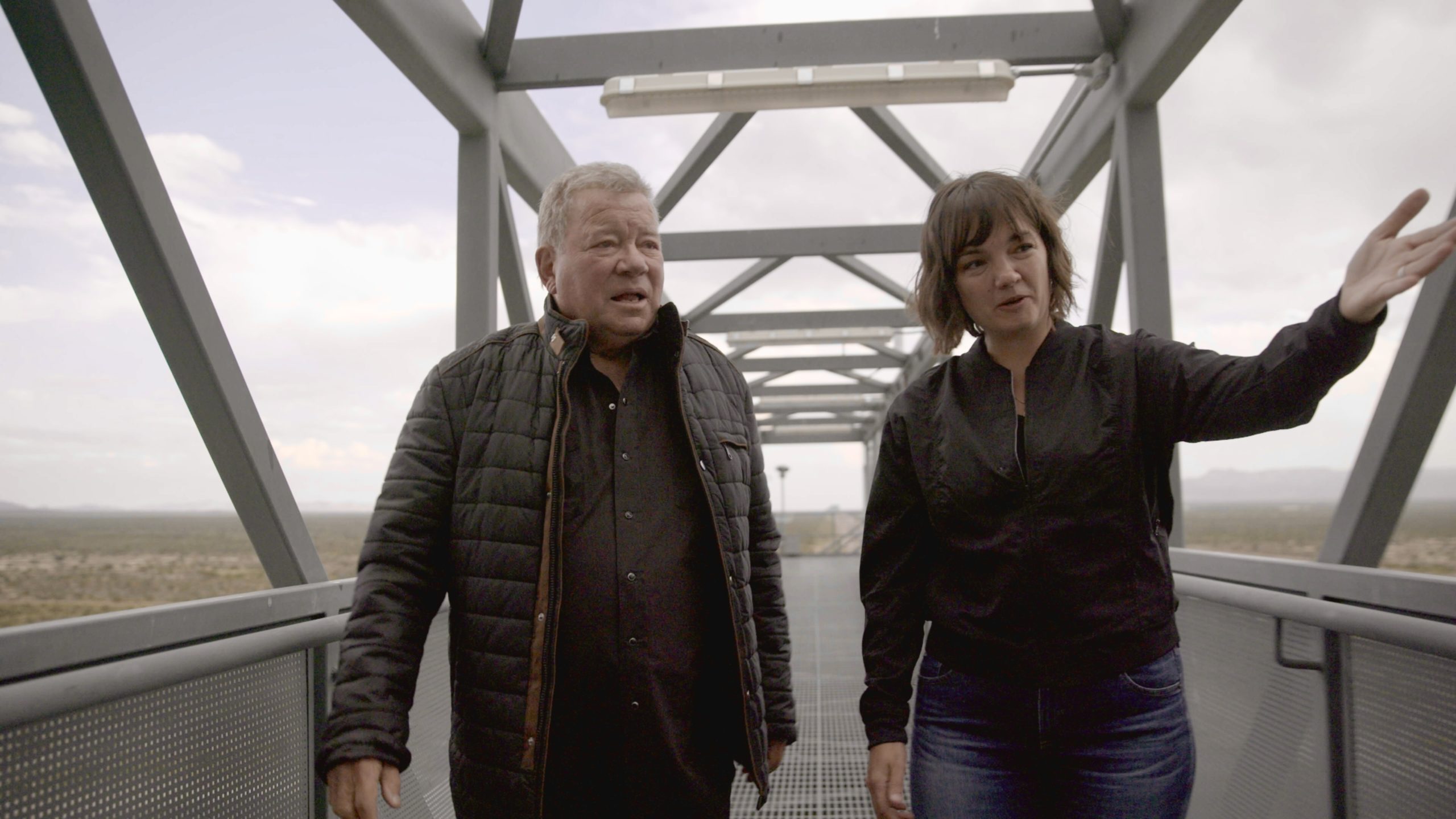 For SpaceUpClose.com & RocketSTEM
CAPE CANAVERAL, FL – World famous Star Trek actor William Shatner aka Capt. Kirk will fly to space next week on billionaire Jeff Bezos New Shepard rocket, Blue Origin announced officially Monday, Oct. 4 – rounding out a crew of four on what counts as only the second trip of the new suborbital commercial rocket and capsule built by Blue Origin following the inaugural flight with Bezos himself in July.
Shatner portrayed Captain James T. Kirk as commanding officer aboard the fictional starship USS Enterprise  in the original version of the breakthrough science fiction TV series Star Trek which spawned a worldwide cultural phenomenon and multiple follow-on TV shows and 7 movies since it originally premiered in 1966.
Blue Origin announced that actor William Shatner will fly on board the New Shepard NS-18 mission as the oldest person to soar to space and set to lift off in one week on October 12 from the firm's remote launch site in west Texas.
"I've heard about space for a long time now. I'm taking the opportunity to see it for myself. What a miracle," said Shatner, in a statement.
"So now I can say something. Yes, it's true; I'm going to be a "rocket man!" Shatner tweeted after the Blue Origin announcement.
So now I can say something. Yes, it's true; I'm going to be a "rocket man!" ?? https://t.co/B2jFeXrr6L

— William Shatner (@WilliamShatner) October 4, 2021
When he does fly Shatner will reach up to edge of space at an altitude of some 66 miles (107 km) on a flight expected to last about 11 minutes with about 4 minutes of weightlessness.
Two incredible and inspirational people will join the #NS18 crew. Actor @WilliamShatner and Blue Origin's Vice President of Mission & Flight Operations Audrey Powers @AudreyKPowers. pic.twitter.com/xqI9nw1KX8

— Blue Origin (@blueorigin) October 4, 2021
Rumors that Shatner would fly aboard the next New Shepard flight were originally reported on Sept. 24 by the entertainment news website TMZ .
Shatner will be joined by Audrey Powers, Blue Origin's Vice President of Mission & Flight Operations, as well as crewmates Chris Boshuizen and Glen de Vries who were previously announced last week.
We can't wait for your mission to space on #NewShepard @williamshatner. See you at Launch Site One. https://t.co/4MLt2yaKh4

— Blue Origin (@blueorigin) October 5, 2021
Liftoff is currently targeted for 8:30 am CDT / 9:30 am EDT / 13:30 UTC from Launch Site One in West Texas – depending on weather and other factors.
Blue Origin plans live launch coverage beginning at about at T-90 minutes.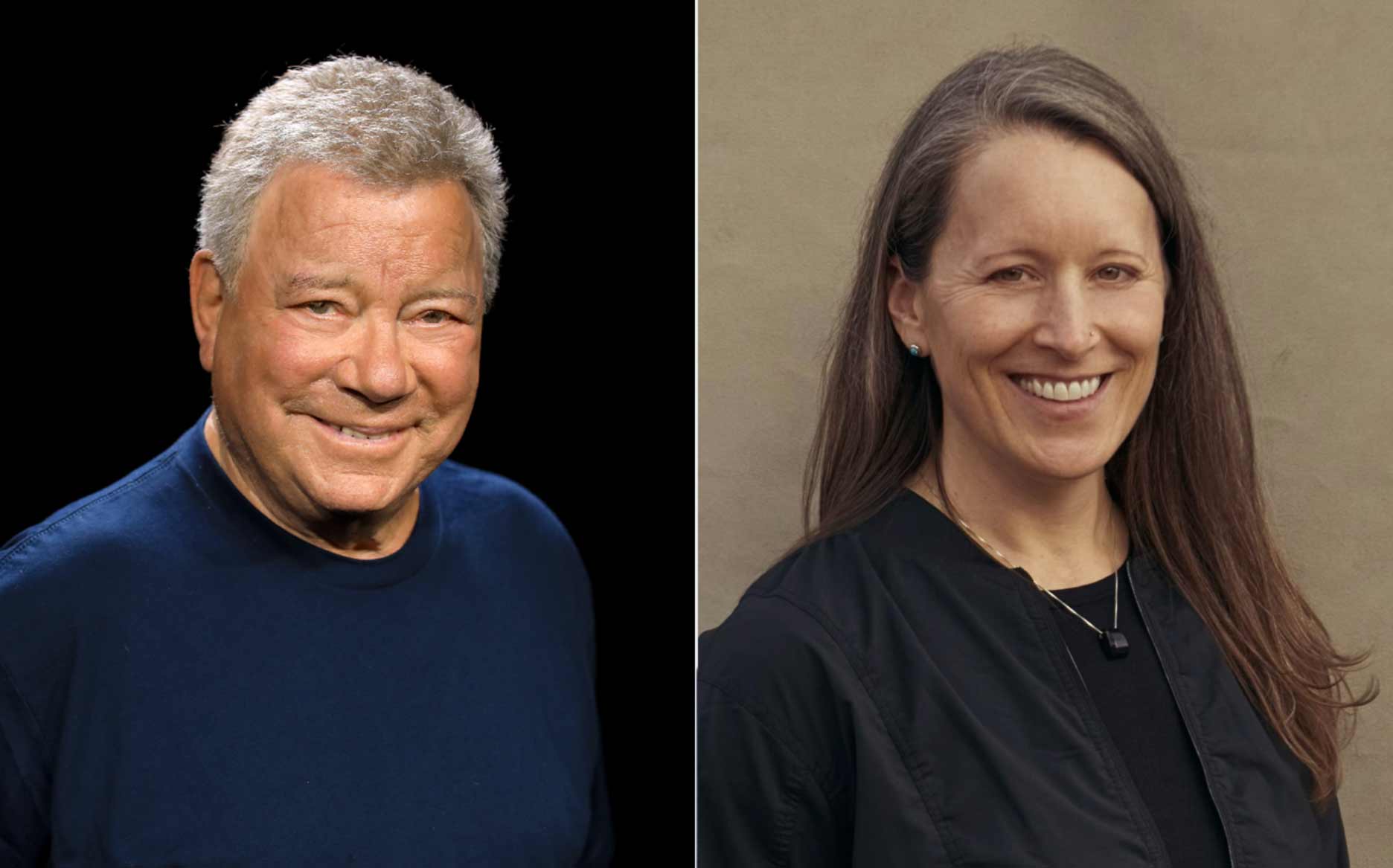 At age 90, Shatner would be the oldest person to fly to space, breaking the recently set record by 82-year-old Wally Funk on the prior New Shepard flight along with company founder Jeff Bezos.
Funk flew for free at the invitation of Bezos
It is not known if Shatner is paying for his seat.
Here's an interview on NBC Today show with Shatner on Oct. 4:
"Star Trek" actor @WilliamShatner is turning science fiction into reality! The 90-year-old star will blast off to space on a @blueorigin rocket next week. He joins us live to talk about his exciting mission. pic.twitter.com/WuyAtAY6Mp

— 3rd Hour of TODAY (@3rdHourTODAY) October 5, 2021
57-year-old Billionaire Jeff Bezos, is the world's richest person and founder of Amazon and Blue Origin – and recently completed the 2nd leg of the Billionaires Space Race in July following Richard Branson earlier in July.
He has financed Blue Origin with billions in his own funds – selling about $1 Billion in Amazon stock per year.
The announcement comes just days after an Sept. 30 essay published on the website Lioness by a  group of 21 current and former employees claimed that company leadership "was seriously compromising flight safety" with its New Shepard suborbital vehicle
"In the opinion of an engineer who has signed on to this essay, 'Blue Origin has been lucky that nothing has happened so far,'" it states. "Many of this essay's authors say they would not fly on a Blue Origin vehicle."
More on Shatner from Blue Origin: William Shatner's career as an actor, director, producer, writer, recording artist, and horseman has spanned 60 years. He originated the role of "Captain James T. Kirk" in 1966 for the television series Star Trek. The series spawned a feature film franchise where Shatner returned as Captain Kirk in seven of the Star Trek movies, one of which he directed. He has long wanted to travel to space and will become the oldest person to have flown to space.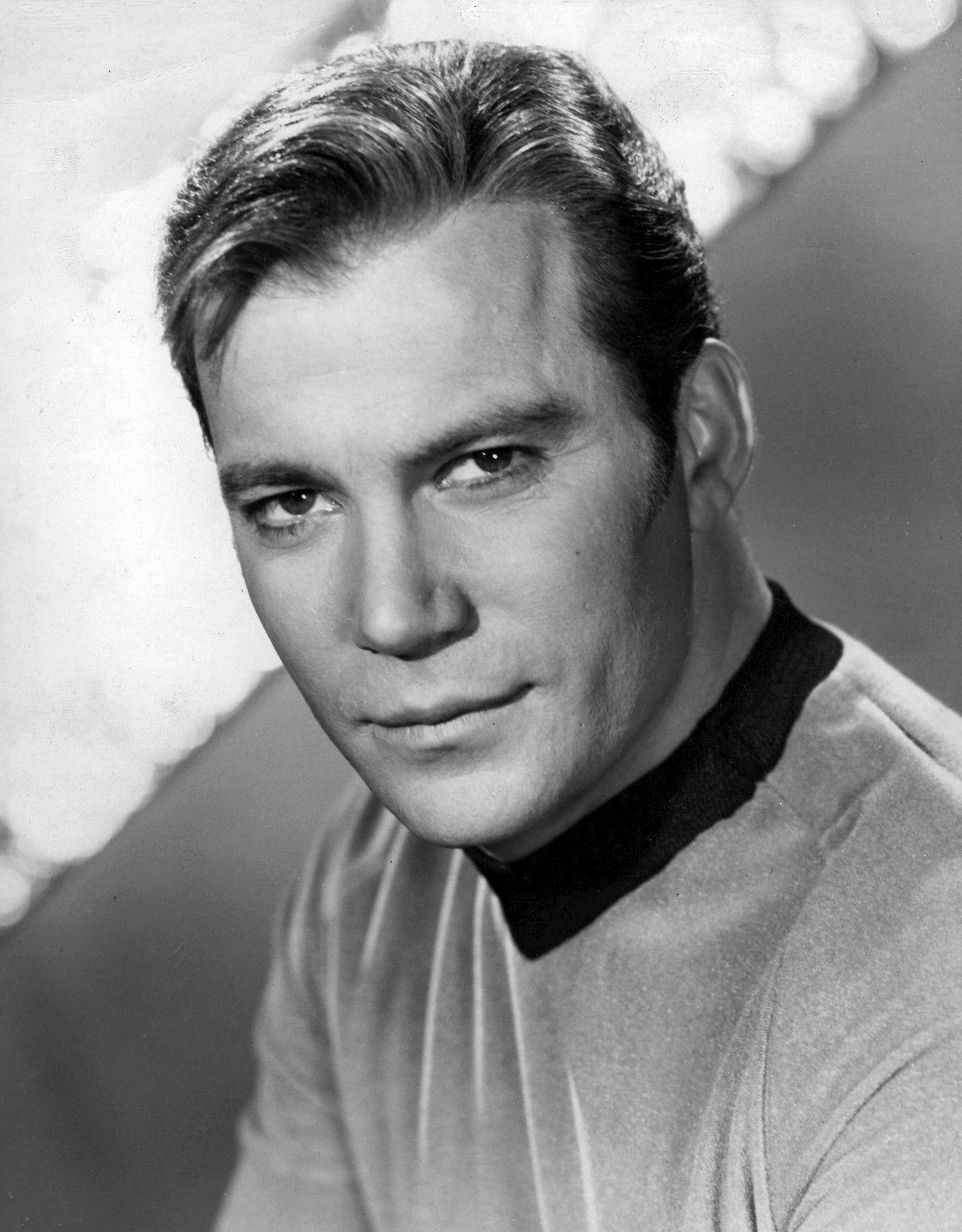 Shatner is currently the host and executive producer of The UnXplained on The History Channel. From the producers of Ancient Aliens and The Curse of Oak Island, the one-hour, non-fiction series explores the world's most fascinating, strange and inexplicable mysteries.
Blue Origin successfully completed New Shepard's first human flight on July 20 with four private citizens onboard including Billionaire Jeff Bezos, his brother Mark Bezos, aviation pioneer Wally Funk and Dutch teenager Oliver Daemen.
New Shepard's first human flight launched at 9:12 a.m. EDT on July 20th  from Blue Origin's rocket test site facility near Van Horn in West Texas – coinciding with the 52nd anniversary of the 1st human moon landing on NASA's Apollo 11 in 1969.
The crew of the Bezos brothers, Funk and Daemen all officially became astronauts when they passed the Kármán Line, the internationally recognized boundary of outer space 62 miles (100 km) above Earth with no discernable atmosphere.
Inside the New Shepard capsule they reached an altitude of 66 miles (107 km) while traveling at a top speed of some 2233 mph (3959 km/h).
They experienced weightlessness for up to 4 minutes – and the sight of the beautiful and fragile Earth and its curvature and gazing into the blackness and vastness of outer space.
Personally I'm a big fan of Star Trek since the original series premiere in 1966 which ran for 3 seasons until it was cancelled by dumb NBC network executives in 1969.
My commentary featured in an interview on WKMG CBS 6 News Orlando on Oct. 4 about Star Trek actor William Shatner going to space on Jeff Bezos Blue Origin rocket at the age to 90.
"I was inspired by NASA and Star Trek to become a research scientist," I told CBS 6.
I hope Shatner wear his Star Trek outfit on the flight. But we'll have to wait and see."
Video link: https://www.clickorlando.com/entertainment/2021/10/04/star-trek-actor-william-shatner-90-rocketing-into-space-next-week/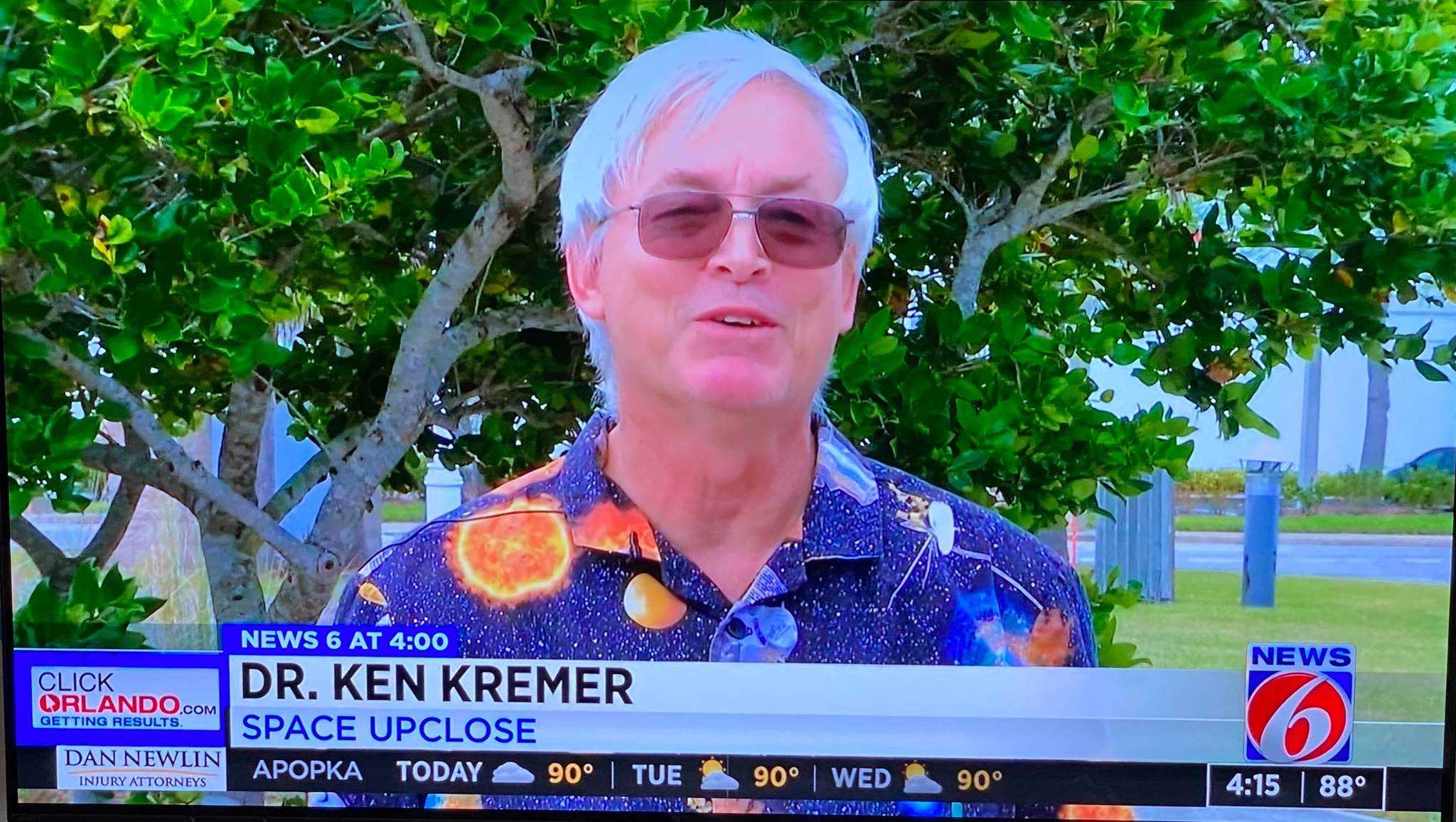 Watch Ken's continuing reports about Blue Origin and Space Tourism, SpaceX Cargo and Crew Dragons, Artemis and NASA missions, SLS, Orion, SpaceX  Starlink, Commercial Crew and Starliner and Crew Dragon and onsite for live reporting of upcoming and recent SpaceX and ULA launches including Crew 1 & 2 & 3, ISS, Solar Orbiter, Mars 2020 Perseverance and Curiosity rovers, NRO spysats and national security missions and more at the Kennedy Space Center and Cape Canaveral Space Force Station.
Stay tuned here for Ken's continuing Earth and Planetary science and human spaceflight news: www.kenkremer.com –www.spaceupclose.com – twitter @ken_kremer – email: ken at kenkremer.com
Dr. Kremer is a research scientist and journalist based in the KSC area, active in outreach and interviewed regularly on TV and radio about space topics.
………….
Ken's photos are for sale and he is available for lectures and outreach events
Please consider supporting Ken's work by purchasing his photos and/or donating at Patreon:
https://www.patreon.com/kenkremer