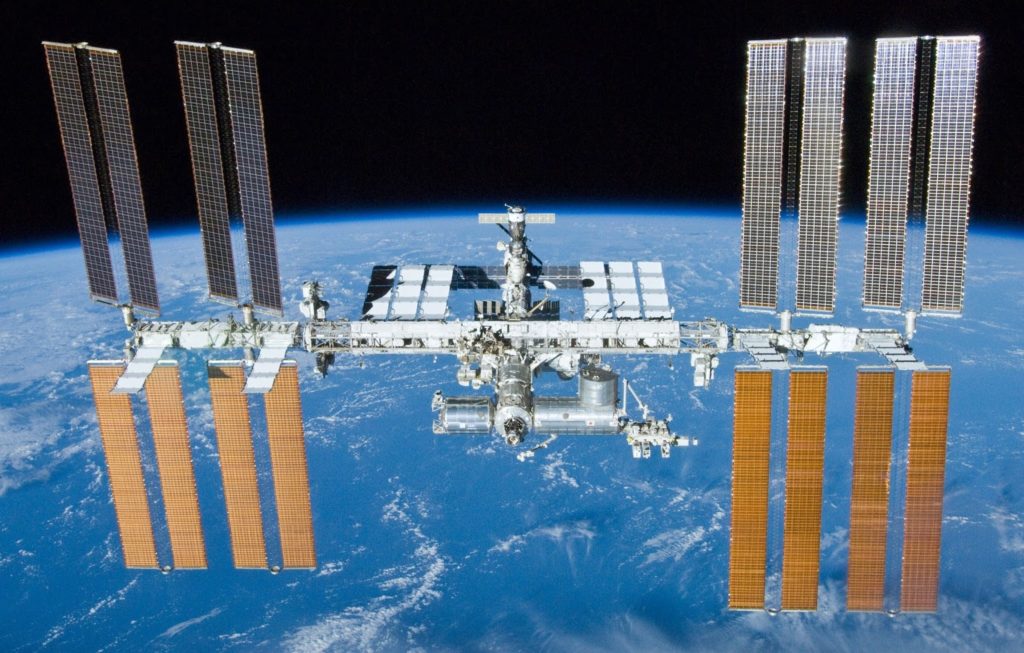 The International Space Station (ISS) operates in Low Earth
Orbit as a platform for science and a peaceful cooperative effort of five space agencies
comprising 17 countries worldwide. Construction stated in 1998 and it has been
continuously occupied since 2000 – as seen in 2011 after undocking of visiting Space
Shuttle during STS-132 mission. Credit: NASA
Ken Kremer
— SpaceUpClose.com — 12 Feb 2018
CAPE CANAVERAL, FL- The Administration of President Donald Trump
has told NASA to stop all direct federal funding for the International Space
Station (ISS) after 2024 – just over five years from now – and maybe turn it
over to private industry to operate on a commercial basis or building something
entirely new, according to the newly released Fiscal Year 2019 Budget request
for the space agency. This extremely shortsighted directive with no real way
forward could have disastrous consequences for US leadership in space and science.
The decision to halt all US funding for the ISS starting in
2025 and privatize it somehow
was announced on Monday, Feb. 12 as part of NASA's

$19.9 Billion

Fiscal Year 2019 Budget
request from the Trump Administration.
"ISS: Begins transition to commercialization of low Earth
orbit and ends direct federal government support of the International Space
Station in 2025," the NASA budget document states.
President Trump will very likely face very stiff bipartisan
opposition to terminating ISS funding from NASA's supporters in Congress who
sharply criticized the decision – including most vocally from Florida Democratic
U.S. Senator Bill Nelson (D) who said it was a "non-starter" and made "no sense"
and Texas Republican U.S. Senator Ted Cruz who said it came from "numbskulls"
in the Office of Management and Budget (OMB). The bean counting OMB agency is headed by Mick Mulvaney.
"The administration's budget for NASA is a non-starter.
Turning off the lights and walking away from our sole outpost in space at a
time when we're pushing the frontiers of exploration makes no sense," U.S. Sen.
Bill Nelson said in a statement.
The ISS as seen from Space Shuttle Atlantis in 2011.
Credit: NASA
Trump wants to refocus NASA to Lunar Exploration while
ending ISS operations.
In the meantime, Trump requests to spend $150 million on
unspecified studies on how to carry out the transition to the undefined commercial
station.
This directive from the Trump Administration to NASA is an extremely
shortsighted move in the opinion of this author, a PhD research scientist – and
could very well doom our magnificent orbiting science outpost to oblivion, spell
an end to earth orbital operations, curtail US human spaceflight and seriously harm
US leadership in space.
Its completely asinine.
It's completely clear and obvious from the

FY 2019 budget

document and follow on media briefing
I participated in that Trump actually has no defined plan on how to carry out
the ISS termination while rapidly transitioning to a miniscule commercial earth
orbiting space platform that would have very little research capability compared
to the ISS.
Furthermore it's not at all clear that any companies would
step up to the plate and spend vast amounts of money into the many billions of
dollars for an unknown time period in return for an unknown profitable return
on their investments in the distant future.



The ISS is currently funded through 2024 by the partner
nations and many space experts believe it could continue operating through at
least 2028. But it would need to be certified.

"As a fiscal conservative,
you know one of the dumbest things you can do is canceling a program after
billions of investment when there is serious usable life ahead," Cruz said in a
speech last week at the Commercial Space Transportation Conference of the Federal
Aviation Administration (FAA). Cruz is chairman of the Senate Commerce, Science and
Transportation Committee's Space, Science and Competitiveness Subcommittee
"We have invested massively in the ISS. It has produced enormous
benefits to the United States and to the world, and we should use that asset as
long as it is technologically feasible and cost effective to do so."
"The ISS will
continue to have strong and bipartisan support in the United States Congress as
long as I chair this committee."


The International Space Station (ISS) operates in Low Earth
Orbit (LEO) as a platform for science and a cooperative effort of five space agencies
comprising 17 countries worldwide.


Trump's budget outline for NASA "proposes to end
direct U.S. financial support for ISS in 2025, with a seamless transition to
the use of future commercial capabilities."

In my opinion the transition to private partners will take
much longer than 5 years and it wont be 'seamless'- since NASA admits there is
no plan at this time and it takes years to design, build and test new space hardware
to insure its safe, reliable and robust operation. The harsh environment of Space is
unforgiving. Human lives are on the line.

"5 years is simply not enough time to transform the ISS
into a fully commercial station or develop a viable new commercial alternative"
I told Fox News 35 Orlando correspondent Derrol Nail in a broadcast interview.
"The ISS is a fantastic platform producing world class
science.

It is irreplaceable. Anything
we would produce in 5 years to replace it would have minuscule capabilities
compared to the ISS."
https://www.facebook.com/DerrolNailFOX35/videos/1692482480791108/?hc_ref=ARQUuT-koGTPVOKUzNm3x5oI7ET72gkffYX_5HrRcgFBbKY3HXcCo6AEuYqnPFp8Kns&pnref=story
Very few entities or companies will want to risk costly investments
in experiments or commercial endeavors on the ISS – leaving them in the lurch with
no guarantee of future operations in as little as 5 years.

And what will become of the new commercial space taxi vehicles
being developed by SpaceX and Boeing under NASA contracted funding to ferry
astronaut crews to the ISS and back.

Where
will they go?
Without a regular cadence of at least 2 guaranteed ISS crew launches
per year that hard won and yet to launch capability will be wasted, wither up
and die after spending over $7 Billion on research and development (R&D) and
manufacturing.

The ISS was constructed at a cost of $100 Billion starting in
1998. It has been continuously occupied since 2000 – by astronauts and cosmonauts from 18 countries and counting.

NASA currently spends about $3 to $4 Billion per year on station operations and for uncrewed cargo resupply missions via the SpaceX cargo
Dragon and Orbital ATK Cygnus spacecraft.
Meanwhile as Trump proposes to basically kill the ISS,
China is developing a capable multimodule space station and inviting
international participation.

Thus the US
could

be left with nothing in LEO while
China invests heavily in science and technology breakthroughs and advances once again. The core module of the Chinese space station
is targeting a 2019 launch date.



Planning for an evolution to a public-private space station partnership
is a very good idea.

And we really do
need to immediately start planning for a follow on low earth orbiting science facility
to replace the ISS because it won't last forever.
However ending all funding in just over 5 years is completely ridiculous
and will lead to a lengthy gap in our space based capability.
One needs

look no further
than the Obama Administration's decision to force the shutdown of NASA's Space
Shuttle program in 2011 – before new crew vehicles were ready to replace it.
The US Congress is also complicent because they cut NASA's commercial crew
program year after year.
The US still suffers from that very poor choice today. 7 years later
the US is still 100% dependent on the Russian Soyuz capsule for seats to the
ISS.
All 3 of our replacement crew vehicles – Orion,
crew Dragon and Starliner are years behind schedule! And hopes/plans to launch the
first commercial crewed test flight missions to the ISS by the end of 2018 could
easily slip yet again into 2019.

President Trump has been very poorly advised by his top political
staff and Cabinet who have virtually no background in science and deny science
facts on an almost daily basis.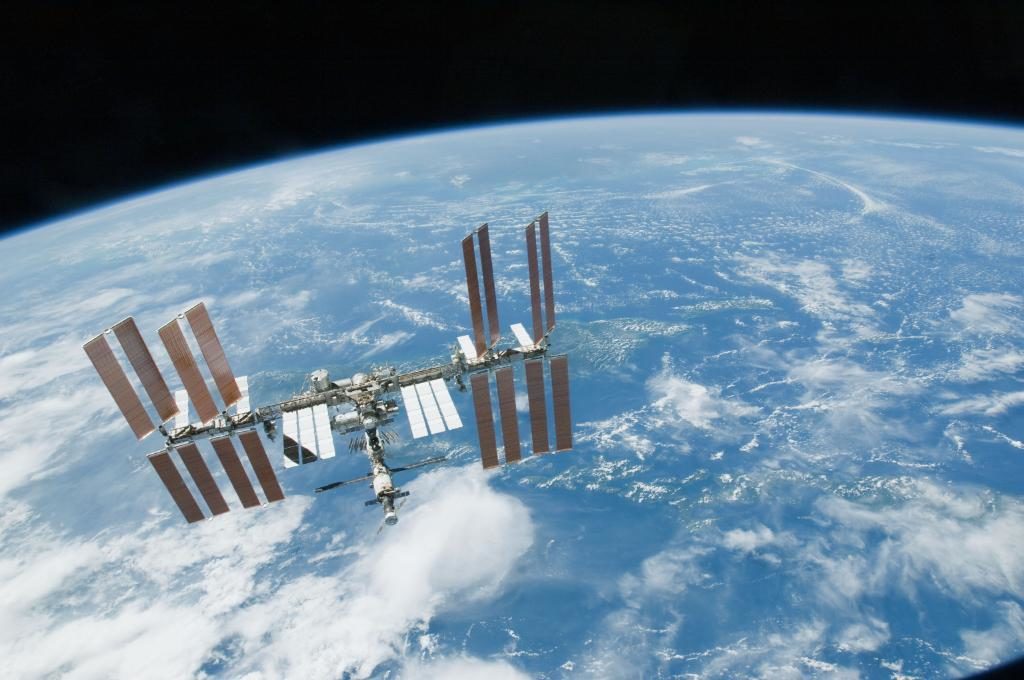 The International Space Station (ISS) operates in Low Earth
Orbit (LEO) as a platform for science and a cooperative effort of five space agencies
Watch for Ken's continuing onsite coverage of NASA, SpaceX,
ULA, Boeing, Lockheed Martin, Orbital ATK and more
space and
mission
reports direct from the Kennedy Space Center and Cape Canaveral Air Force
Station, Florida.
Stay tuned here for Ken's continuing
Earth and Planetary science and human spaceflight news:

www.kenkremer.com

–www.spaceupclose.com –
twitter @ken_kremer –
ken
at kenkremer.com