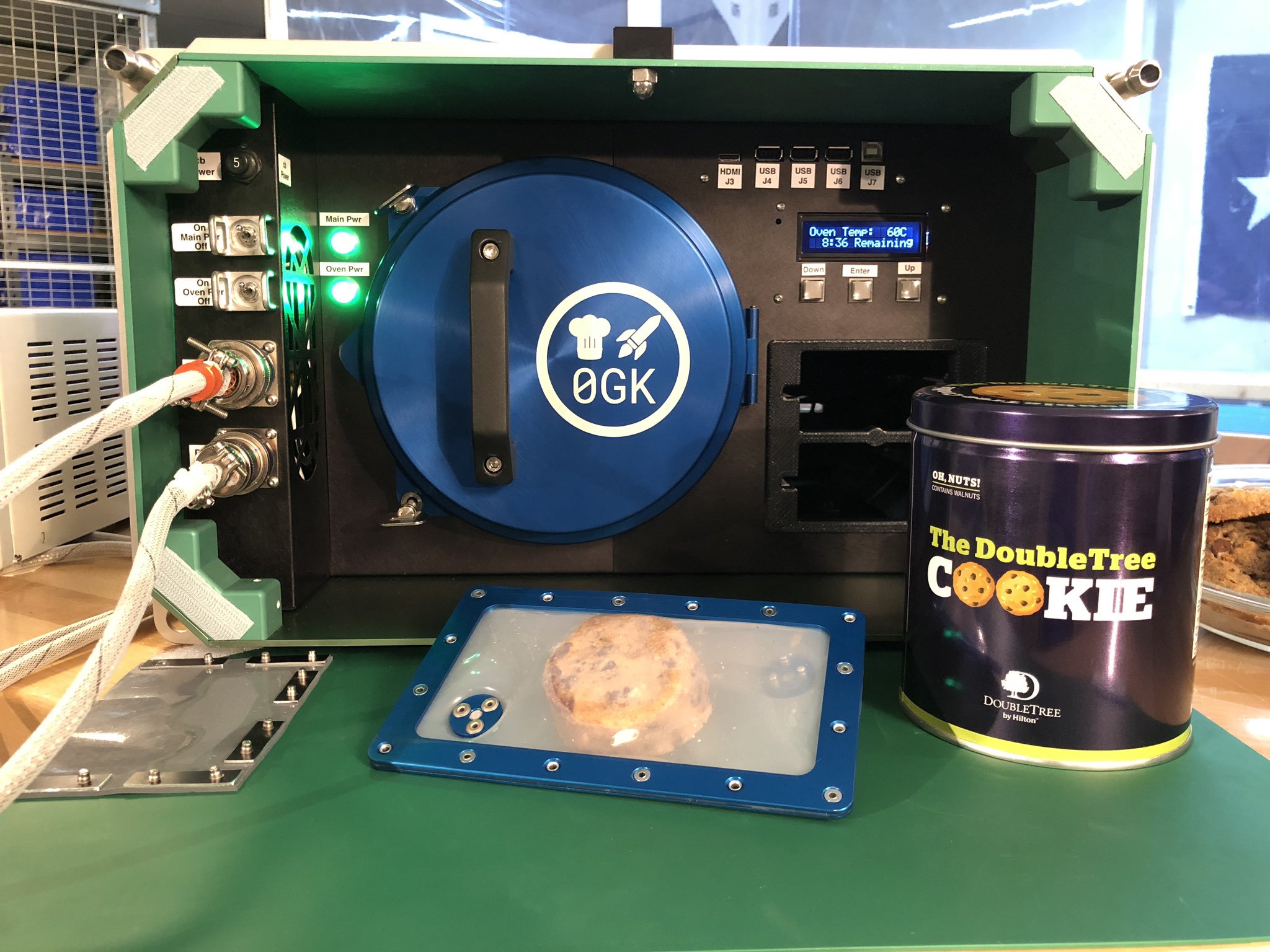 CAPE CANAVERAL, FL – In what can only be described as the perfect example of "Bake The World A Better Place," Space UpClose had the opportunity to do a pre-flight interview with co-Chefs and co-Founders of Zero G kitchen, LLC, Ian and Jordana Fichtenbaum, who have teamed with NanoRacks and Double Tree by Hilton to make space history as the 1st fresh-baked food item – the chocolate chip cookie and NanoRacks' prototype oven, which will be launched to the International Space Station (ISS) aboard a Cygnus cargo ship from NASA Wallops Flight Facility in VA currently set for Nov. 2
Ian is a leading expert in Commercial and Aerospace ventures. And Director of Bradford Space.
Jordana works in the Food and Hospitality Industry. And is a Social Media expert and blogger.
Newlyweds just two years ago, the couple wanted to merge their interests and create something special together.
Their concept was to craft a small prototype oven appliance for use in long-duration space flights, and combine it with NanoRacks' expertise as a leading provider of Commercial access to space for students and professionals alike.
As for the selected item to be baked, that was Jordana's Mother suggestion. As a frequent guest at the Hilton, she was impressed with the hotel chain's check-in tradition of offering guests a warm, fresh-baked chocolate chip cookie!
Hilton is the 1st hospitality company to participate in research aboard the I.S.S.
Jordana added, " what's more relatable than a freshly cooked meal in your kitchen!"
Installation of the small cylindrical oven (internal dimensions are: 4.2" x 8.8" ), will be in the NanoRacks' Frame 3, currently located in the Japanese experiment module (Kibo) on the ISS.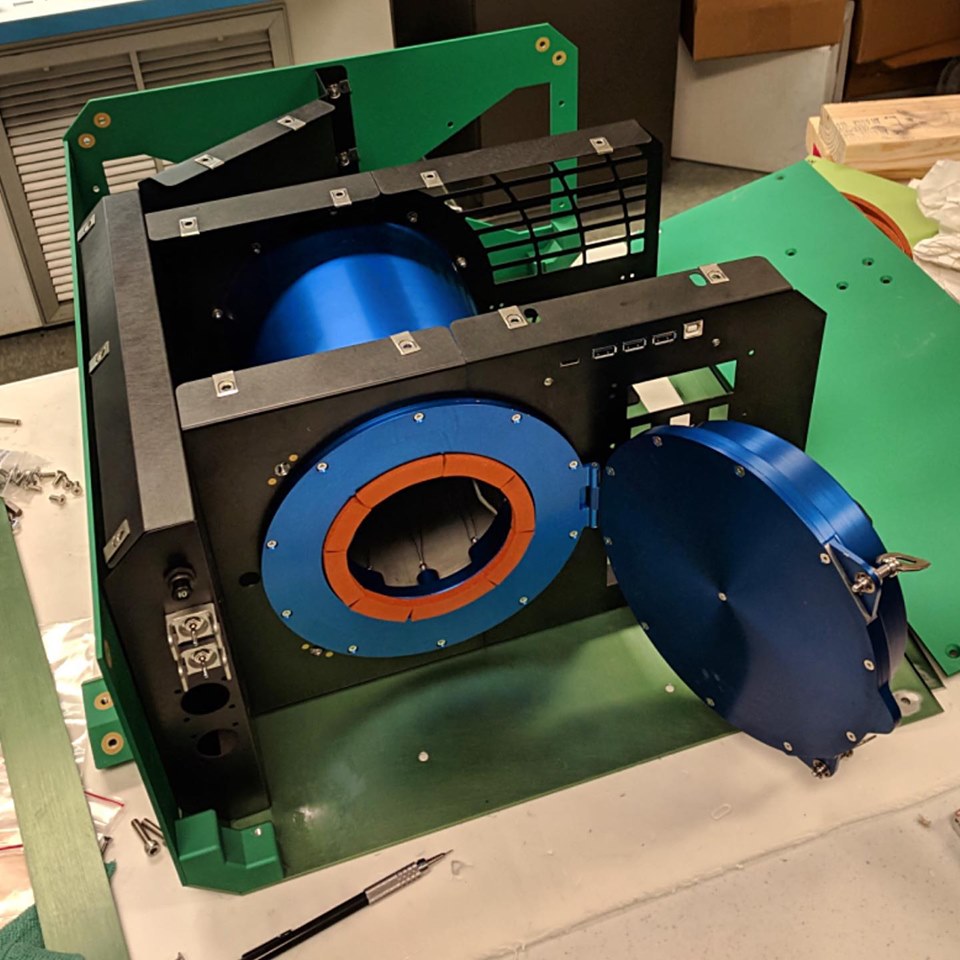 The cookies will be baked in a clear silicone pouch allowing a clear view of the contents. There are two 40-micron filters in the silicone sheets to allow steam and hot air to escape.
The frame surrounding the pouch is made of anodized aluminum to give structure and allow them to be stowed securely in the oven and cooling rack during baking operations.
Heat in the oven is accomplished through electric heating elements (similar to that found in a toaster oven), powered from the I.S.S. internal power system.
The astronauts will have to wait for this delicious treat, as both Ian and Jordana have said it would take a total of 2-3 hours for the cookies to bake!
Baking temperature is 350 degrees. Actual baking time for the cookies will be approximately 45 mins. It will take the oven 1-2 hours for heating and cool down for the whole process.
And although this is an official NASA experiment, the astronauts won't be able to "taste test" this new sensation, as all the cookies must return to Earth to undergo testing and evaluation.
Jordana laughs as she adds, "if 1 or 2 get lost in transit, that'll be ok!"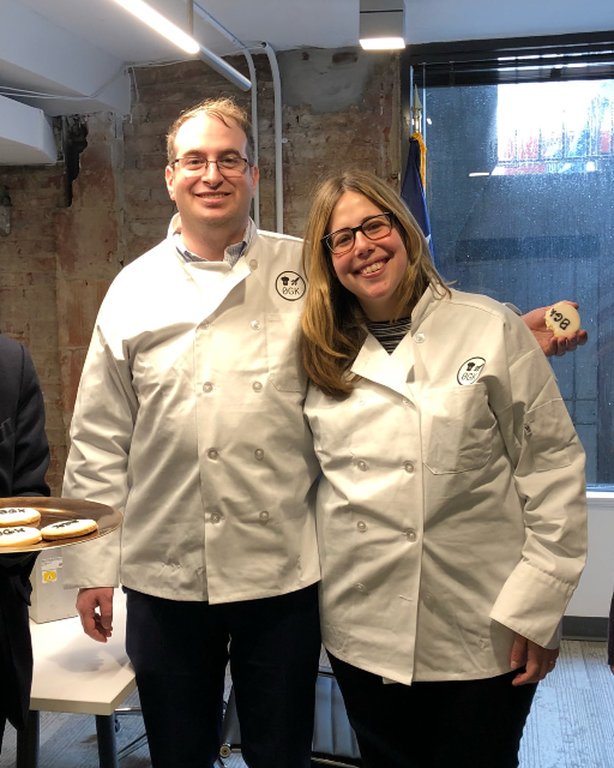 Perhaps in the near future, astronauts will be riding on a sugar high!
Watch this video showing how the Zero-G Oven operates in Zero-G:
Cookies in Space: Zero G Kitchen Oven B-Roll. The Zero G Kitchen oven, which was designed by NanoRacks, a leading provider of commercial access to space. Later this year, the oven and our DoubleTree Cookie will be launched in a rocket bound for the International Space Station as part of a landmark microgravity experiment. Credit: NanoRacks/DoubleTree
Jean Wright and Ken Kremer will the covering the Zero G Kitchen Cookie Launch for Space UpClose from onsite at NASA Wallops.