KENNEDY SPACE CENTER & CAPE CANAVERAL AIR FORCE STATION, FL – After poor Space Coast weather postponed the launch of NASA's new science mission to study the Earth's ionosphere – the tenuous upper atmospheric layer at the 'frontier of space' forming the dynamic boundary where Earth's weather meets space weather – known as ICON by 24 hours, the air-drop launch of the Northrop Grumman Pegasus XL carrier rocket from the last flying L-1011 Stargazer has been rescheduled to this evening Thursday,  Oct. 10  from Florida.
Hopefully all goes well this evening following a 1 year delay after a last minute scrub of the air launched Pegasus XL rocket due to issues then unresolved with the rockets ability to successfully carry ICON to orbit.
ICON is attached to the belly of the Stargazer airplane.
Fortunately, the weather outlook is much better today October 10 at 70% GO vs. 70% NO GO unfavorable yesterday October as outlined at Tuesday's prelaunch briefing at the Kennedy Space Center.
As currently planned the ICON satellite mission is expected to launch tonight, Thursday, October 10, 2019 with a 90-minute launch window opening at 9:25 p.m. EDT (0125 GMT). Release from the Stargazer is anticipated for 5 minutes later at 9:30 p.m. EST, says the team.
The launch event begins with takeoff of the Stargazer at 8:30 p.m. EDT.
NASA TV will broadcast the launch live starting at about 9:15 a.m. EDT, Watch the launch on : NASA TV and the agency's website
A back up launch opportunity exists on Oct. 10 during the same 90-minute-long window.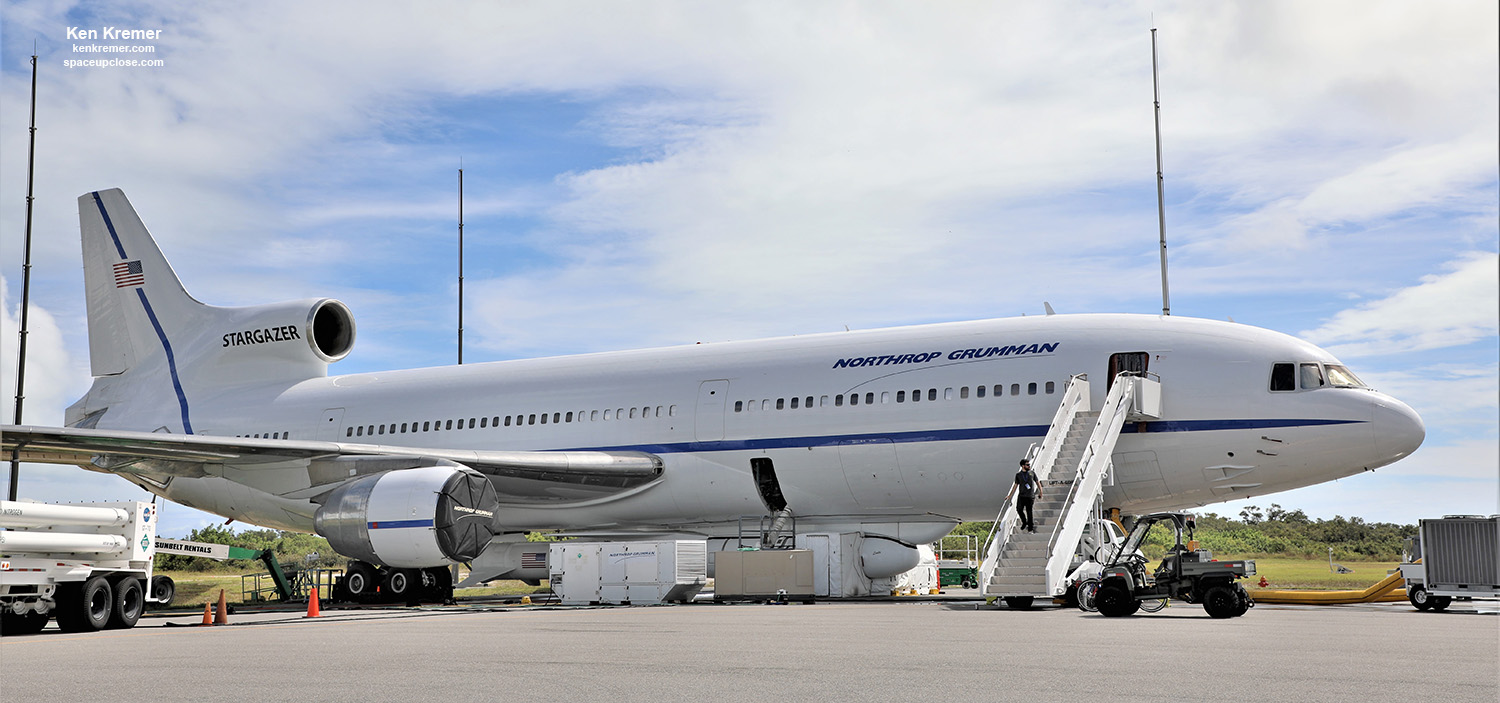 Watch for our post launch story reporting from onsite at KSC ad Cape Canaveral Air Force Station. 
Enjoy our Space UpClose photo gallery of ICON, Pegasus XL rocket and L-1011 Stargazer direct at the Skid Strip. 
The media and Space Up Close participated in a tour of the rocket and L-1011 carrier aircraft at the Skid Strip launch site on Cape Canaveral Air Force Station, Tuesday, Oct. 8 as well as last year.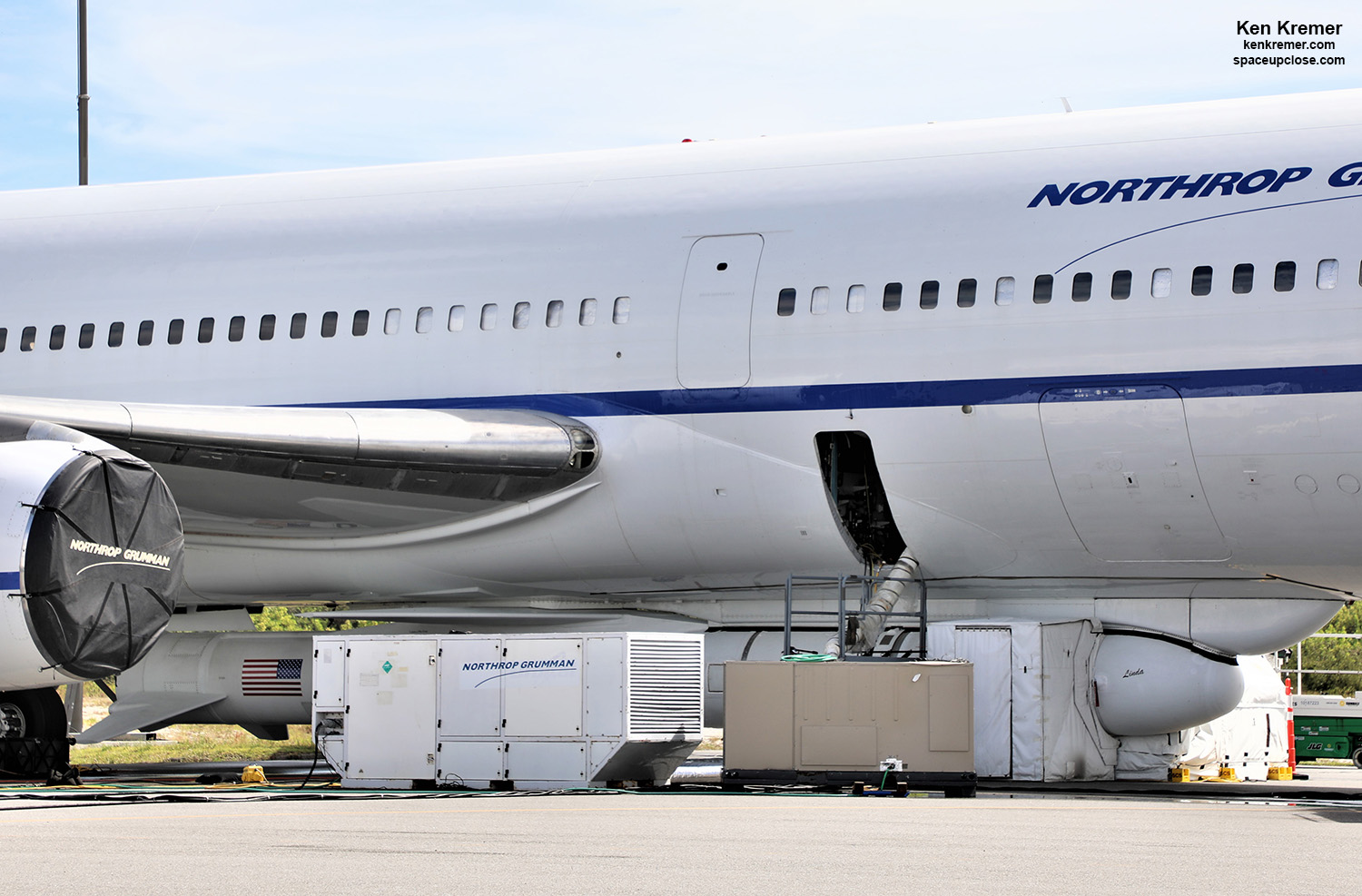 Overall this mission marks the 44th launch of Pegasus XL since the maiden flight in 1990.The last Pegasus launch took place in December 2016 for the launch of NASA's $157 million hurricane forecasting mission CYGNSS. Space UpClose was on hand – my photos below.
Pegasus XL was the world's first air-launched rocket launching satellites to orbit. It utilizes the L-1011 carrier aircraft as an "air-breathing reusable first stage" according to Northrop Grumman.
ICON is a NASA Explorer class mission managed by NASA's Goddard Space Flight Center, Greenbelt, MD.
The Northrop Grumman team told me they hope to win contract to launch additional Pegasus rockets and have parts for about one and a half rockets in inventory.