For SpaceUpClose.com & RocketSTEM
KENNEDY SPACE CENTER, FL – The weather delayed liftoff of a 'flight-proven' Falcon 9 that was supposed to open a historic double header of recycled SpaceX Falcon 9 1st stage launches on Sunday, Aug, 30 is at last at hand – now retargeted to Thursday morning, Sept. 3 carrying the next batch of Starlink internet satellites to orbit from the Florida Space Coast – marking the 2nd Falcon 9 launch this week, if all goes well.
And this time at T Munus 1 Day the weather outlook is very good from the breakfast time Falcon 9 liftoff from pad 39A  at NASA's Kennedy Space Center.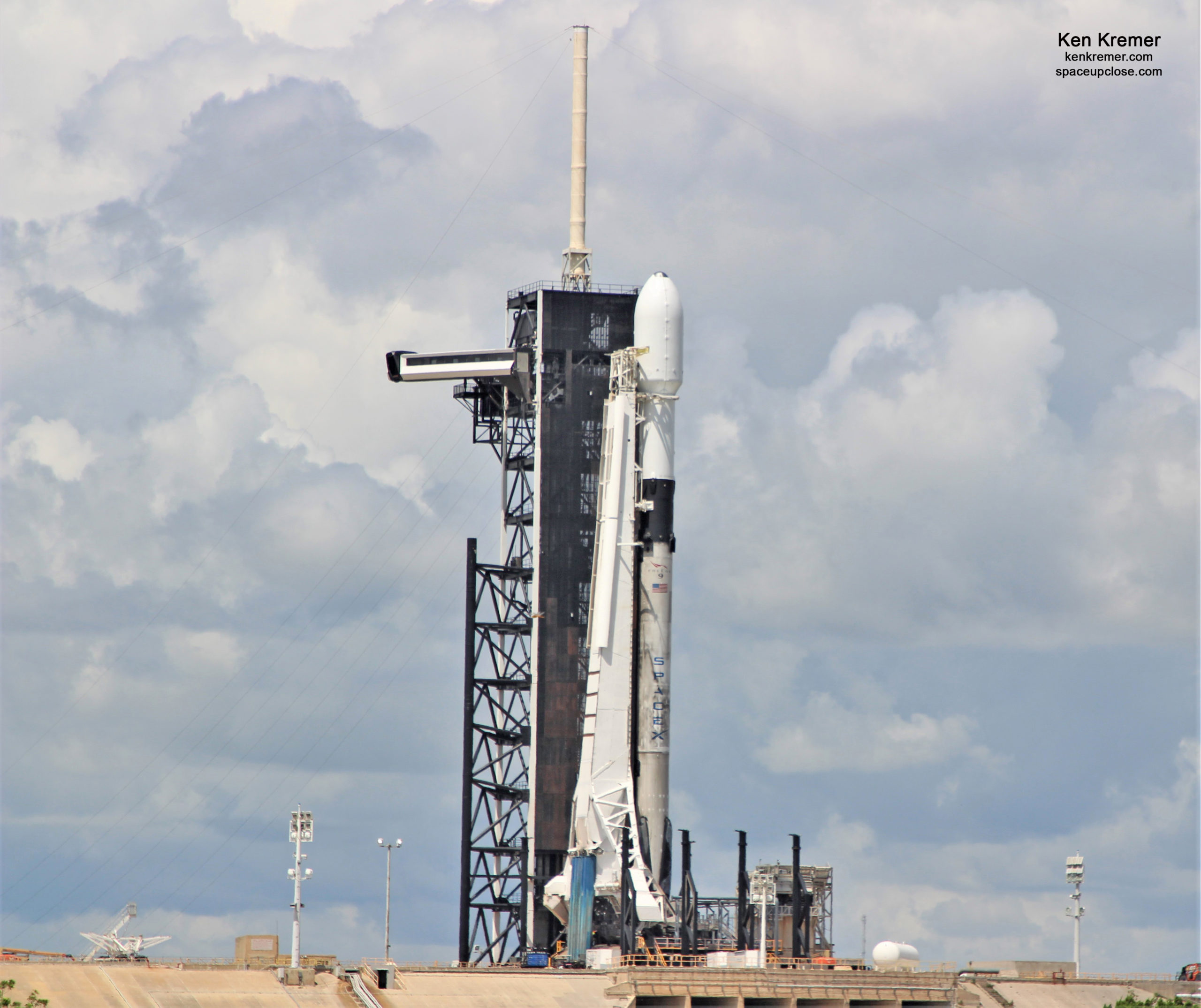 SpaceX is targeting Thursday, September 3 at 8:46 a.m. EDT (1246 GMT) for launch of its twelfth Starlink mission carrying 60 Starlink satellites to low earth orbit.
The ever expanding Starlink constellation now numbers approximately 653 refrigerator sized broadband satellites aimed at serving rural and underserved areas across the globe.
There are no rideshare payloads on this flight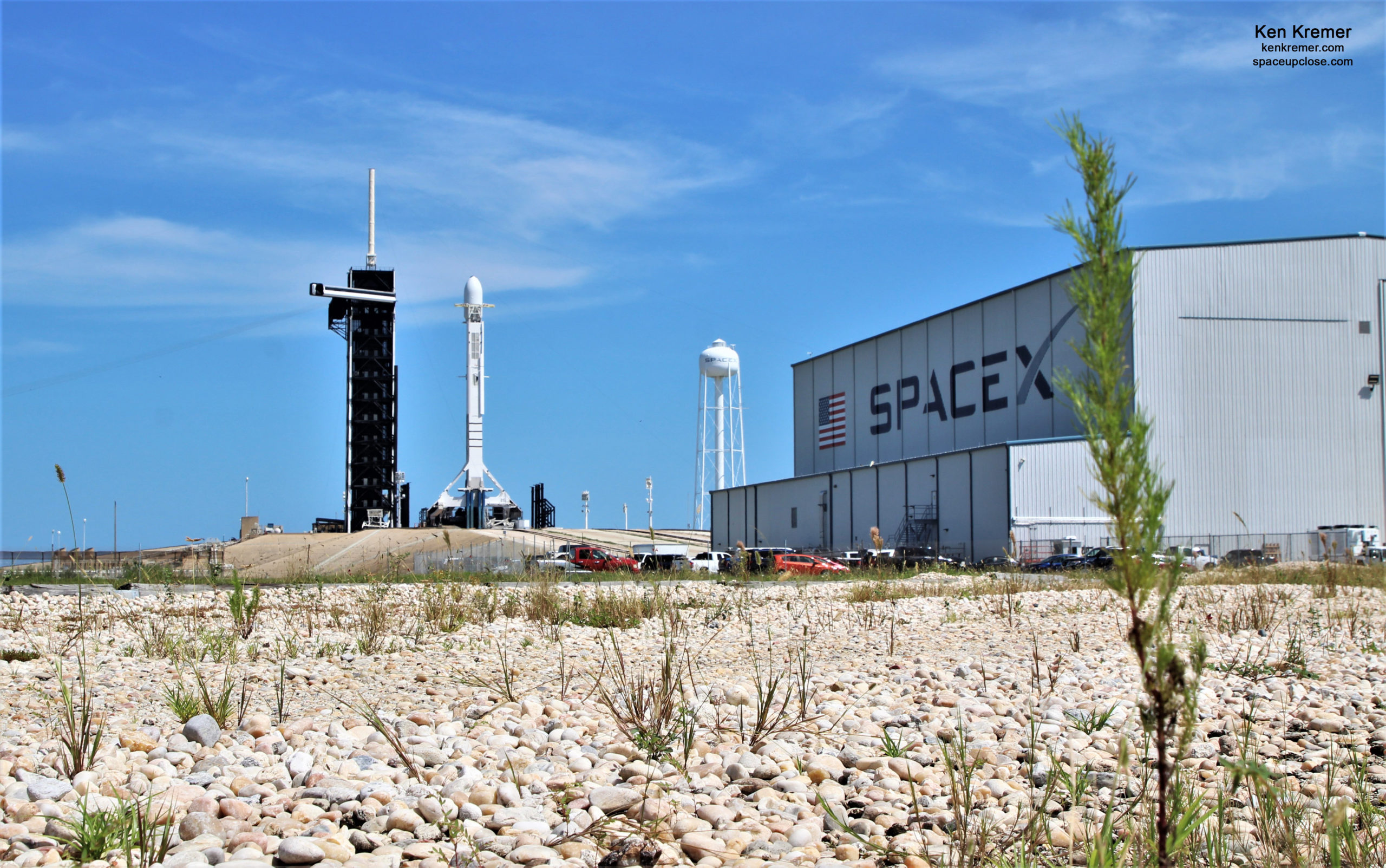 If all goes well the Starlink constellation will enlarge to 713 satellites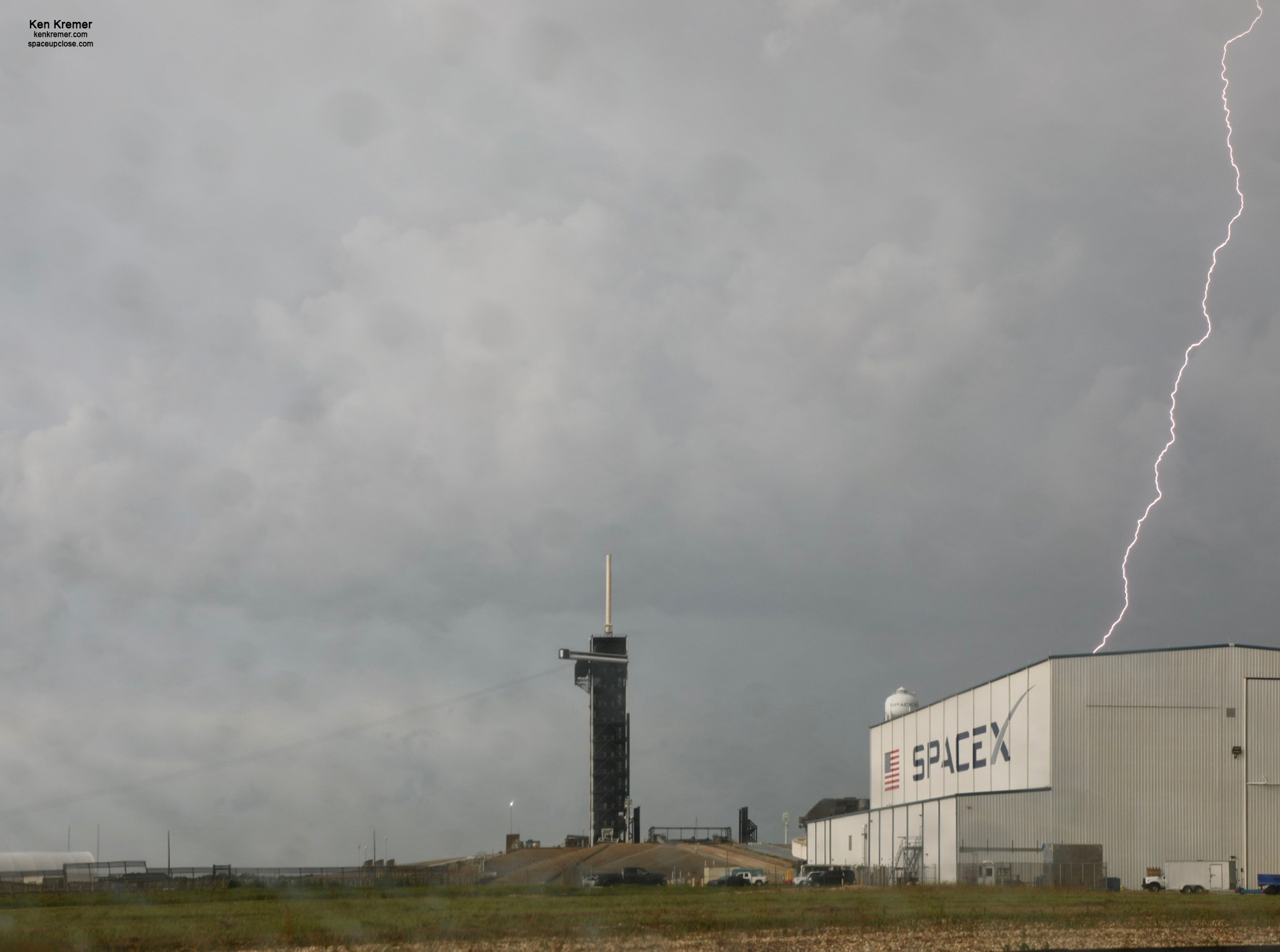 The prior Falcon 9 on Aug. 30 successfully launched the commercial Saocom 1B radar imaging satellite mission to polar orbit for Argentina.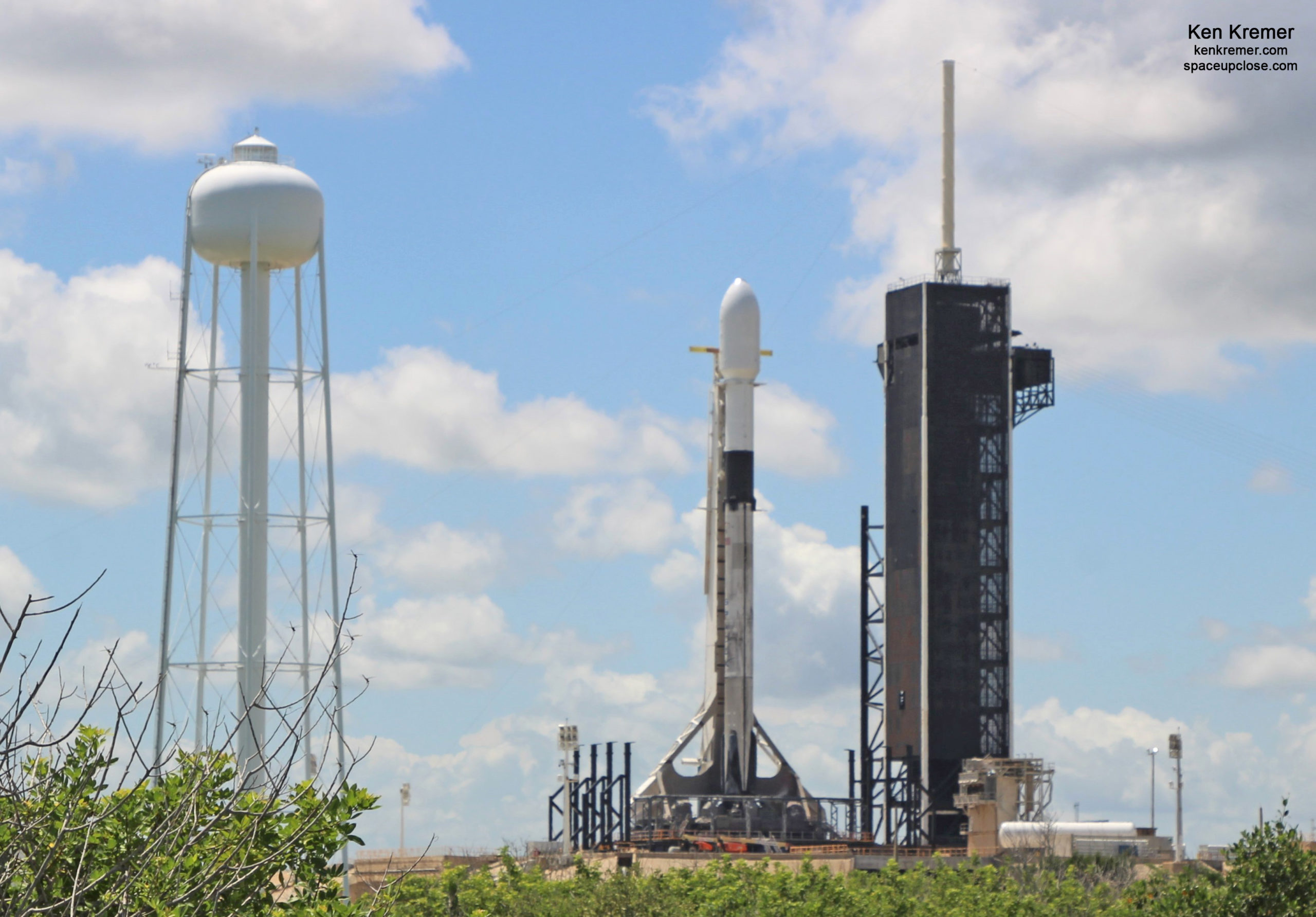 SpaceX will webcast the Falcon 9 launch live starting about 15 minutes before the planned liftoff:
You can watch the launch webcast  here: spacex.com/launches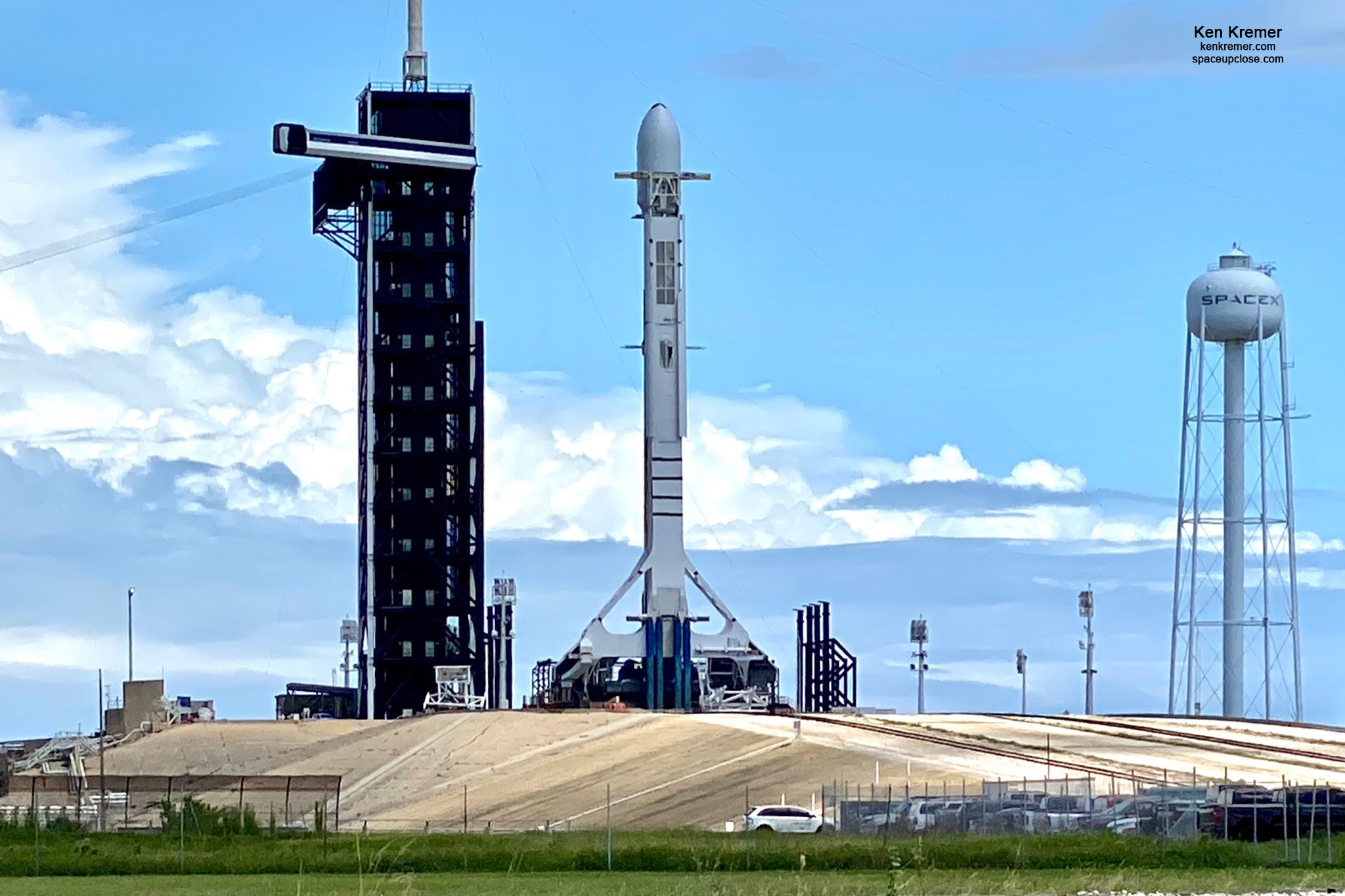 The weather prognosis is excellent.
At this time the Air Force meteorologists team at the 45th Weather Squadron is forecasting an 80% chance of acceptable conditions at launch time.
The back up launch day on Friday, Sept. 4 remains at 80% GO.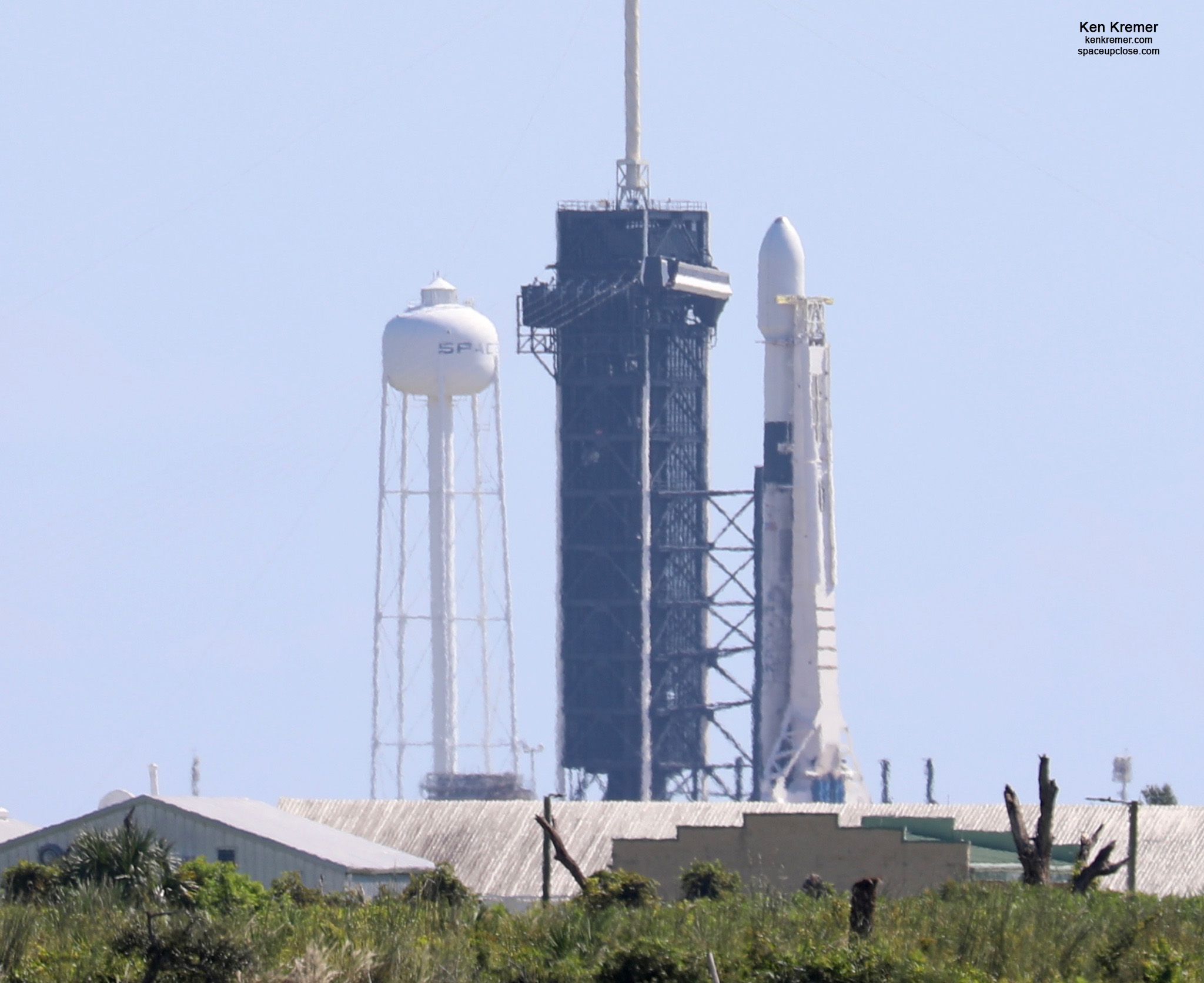 Falcon 9's first stage previously supported launch of the GPS III Space Vehicle 03 mission in June 2020.
Following stage separation, SpaceX will land Falcon 9's first stage on the "Of Course I Still Love You" droneship, which is stationed in the Atlantic Ocean.
Droneship OCISLY is already waiting at its stationing position some 400 mi (640 km) north east of KSC off the coast of the Carolina's with a football field sized platform.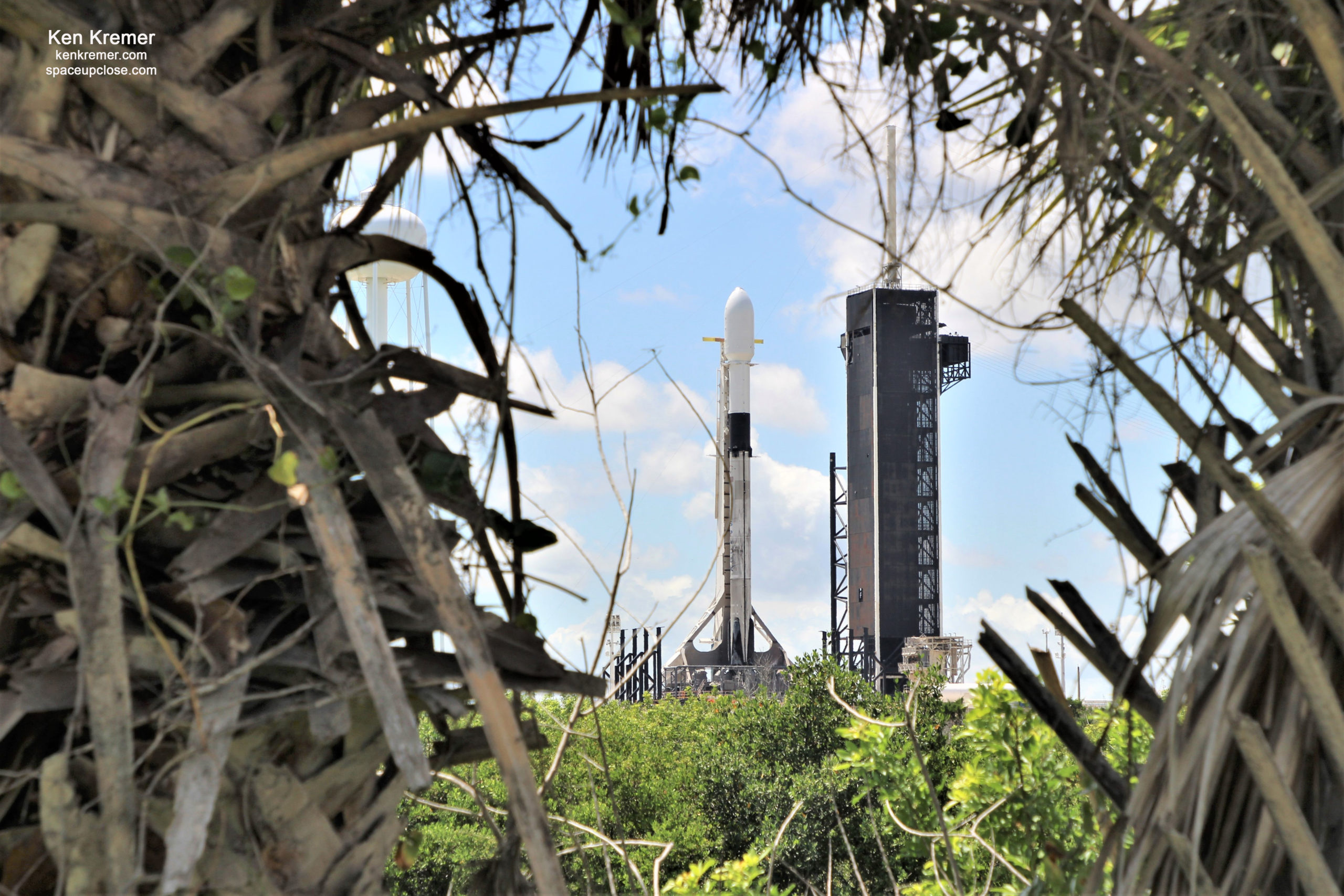 The Starlink satellites will deploy approximately 14 minutes after liftoff.
SpaceX says you can sign up to receive updates on Starlink news and service availability in your area. Please visit starlink.com.
SpaceX has also dispatched its fleet of payload fairing catcher boats GO Ms. Tree and GO Ms. Chief to try and catch and retrieve the both nose cone halves from the mission.
The two stage Falcon 9 rocket stands 229 feet (70 meters) tall.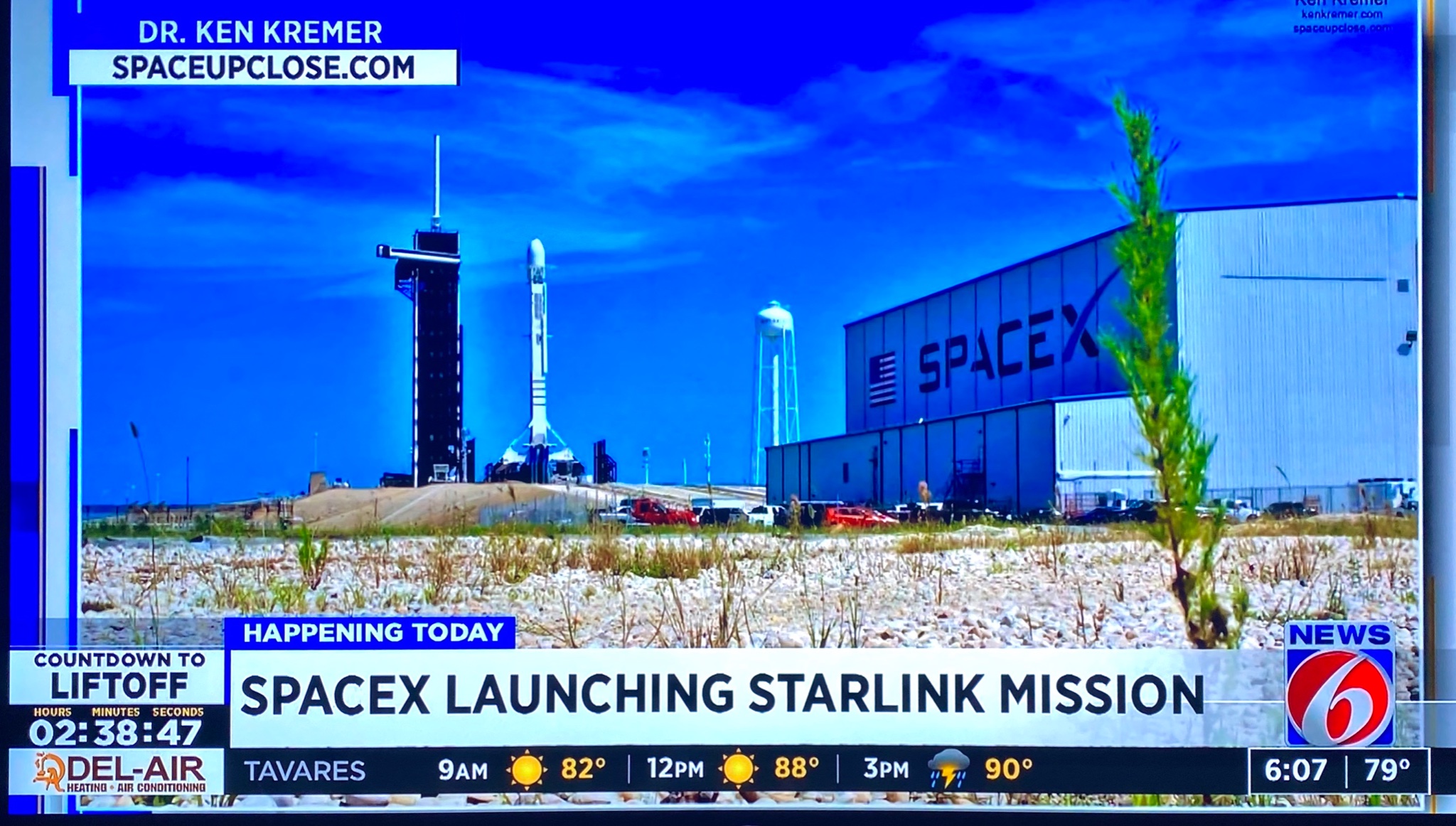 Watch my Aug. 25 commentary at WKMG CBS 6 TV News Orlando as the retraction work was completed on the last Starlink and talking about 3 upcoming launches slated for this past  weekend.
Video Caption: It's going to be a busy three days on the Space Coast with three rocket launches scheduled for a history-making line up but to make this triple-header happen, the weather and rocketry must align. James Sparvero/CBS 6
Watch my Aug. 14 guest host and Aug 3 interview appearances at 'Stay Curious' show at the American Space Museum about successful Mars Perseverance launch, successful splashdown SpaceX Crew Dragon on Demo-2 1st commercial mission as well as upcoming Crew-1, Artemis Moon mission, SpaceX Starlink and more:
https://www.facebook.com/SpaceWalkOfFame/videos/2690117104638099/
https://www.facebook.com/SpaceWalkOfFame/videos/594560917928307/
Watch Ken's continuing reports about Commercial Crew and Artemis and onsite for live reporting of upcoming and recent SpaceX and ULA launches including Demo-2, Starlink, X-37B, Solar Orbiter, Mars 2020 and more at the Kennedy Space Center and Cape Canaveral Space Force Station.
Stay tuned here for Ken's continuing Earth and Planetary science and human spaceflight news: www.kenkremer.com –www.spaceupclose.com – twitter @ken_kremer – email: ken at kenkremer.com
Dr. Kremer is a research scientist and journalist based in the KSC area, active in outreach and interviewed regularly on TV and radio about space topics.
………….
Ken's photos are for sale and he is available for lectures and outreach events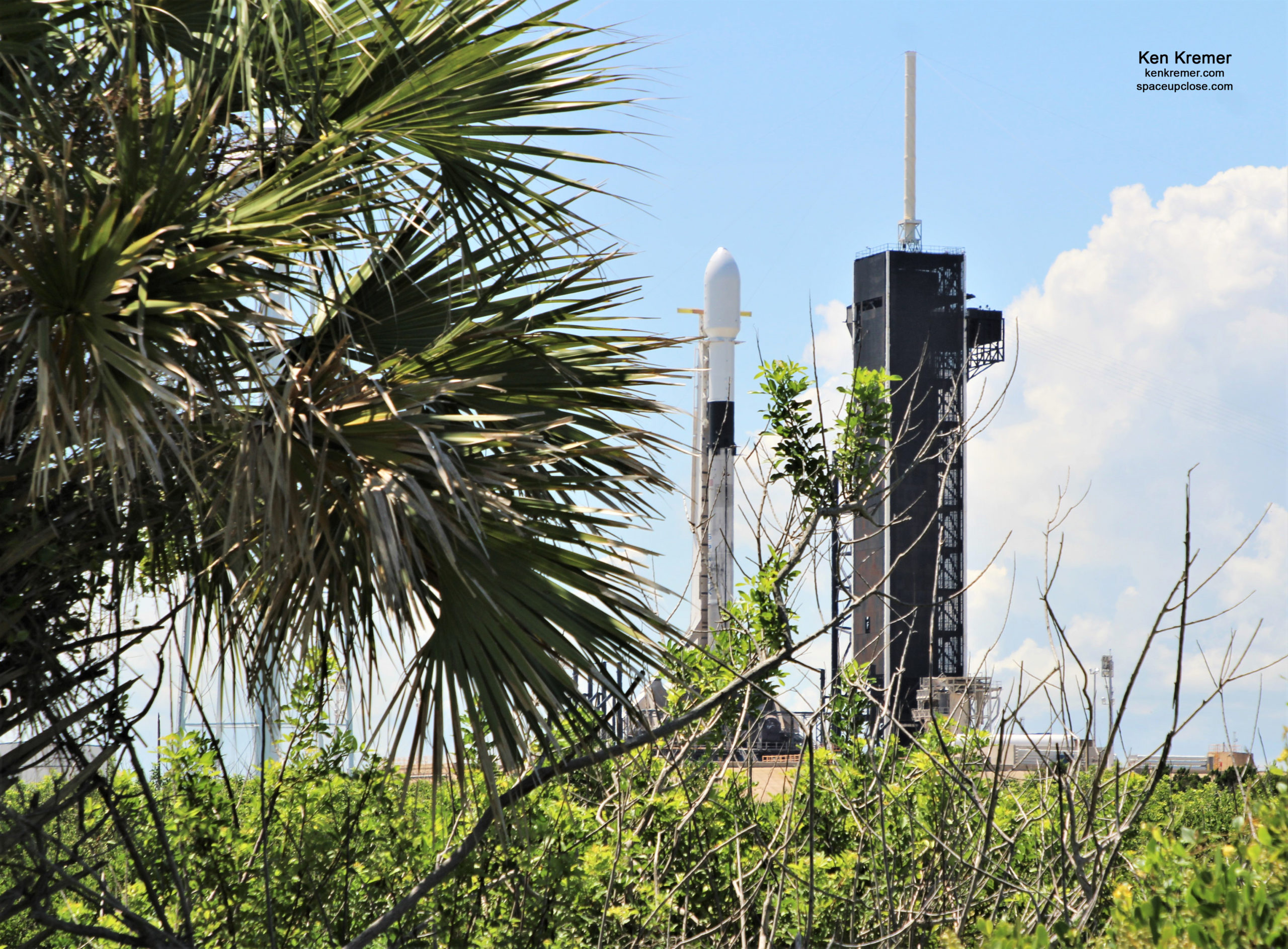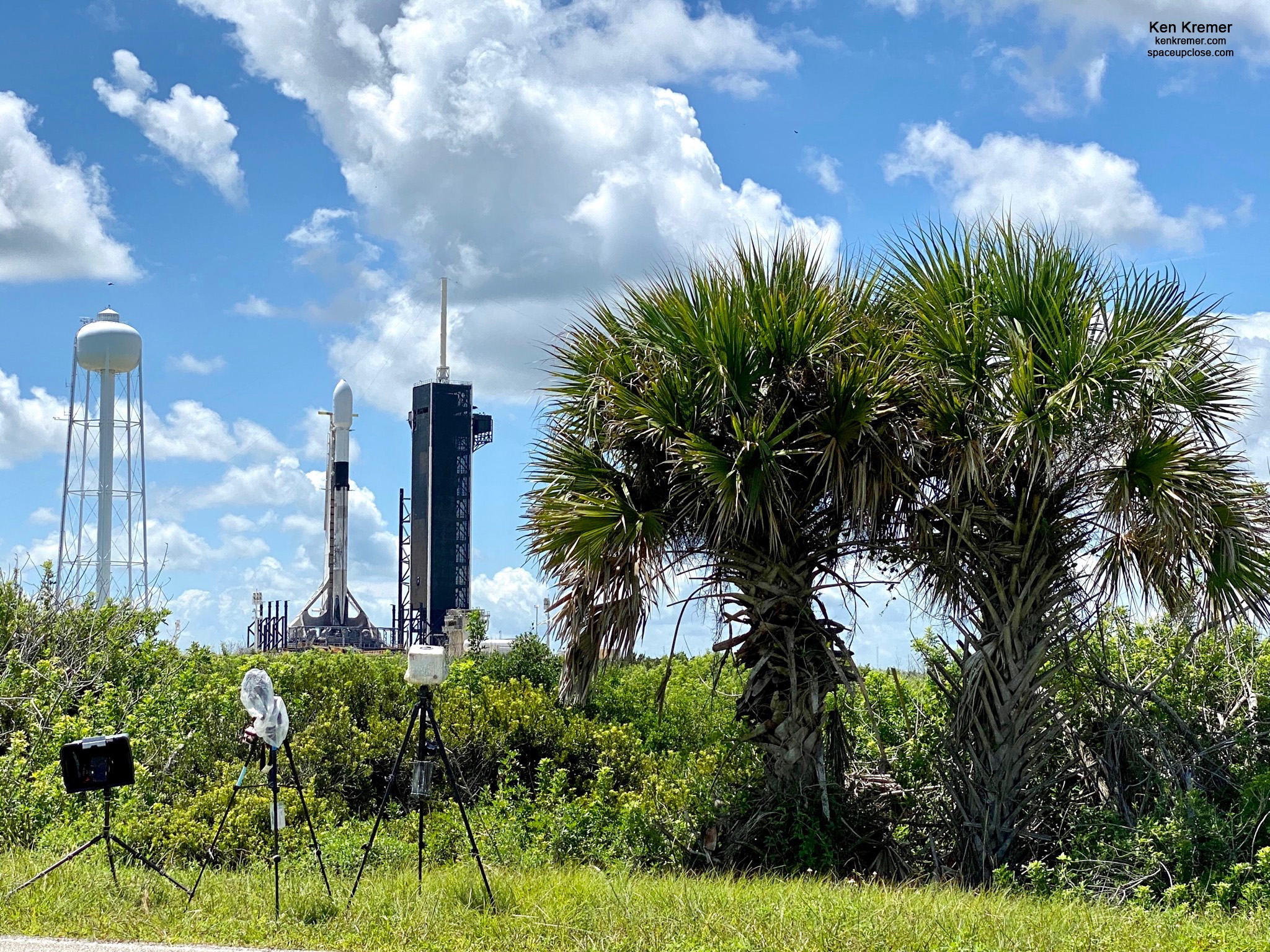 x