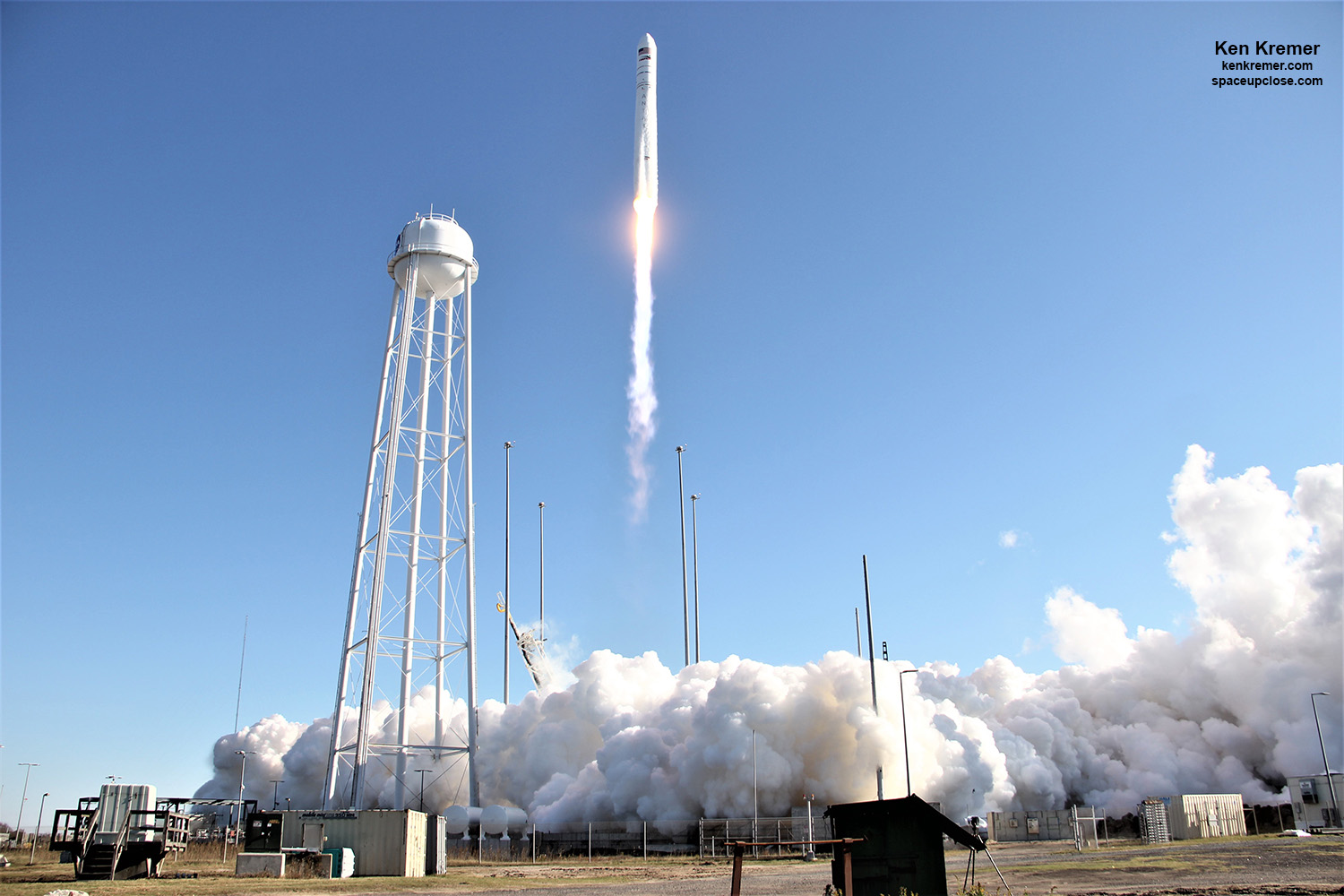 For SpaceUpClose.com & RocketSTEM
NASA WALLOPS FLIGHT FACILITY, VA – The commercial Antares rocket put on an awesome display of flawless rocketry and fireworks as it thundered aloft under picture perfect skies from the Virginia shore on NASA's Wallops Island launch base last weekend delivering the Northrop Grumman Cygnus cargo craft to orbit Saturday, Nov. 2 and successful arrival at the International Space Station (ISS) two days later on Monday, Nov. 4.
The breakfast time blastoff of the Antares Cygnus NG-12 mission on Northrop Grumman's 12th commercial resupply mission to the space station from Virginia Space's Mid-Atlantic Regional Spaceport occurred right on time at NASA's Wallops Flight Facility seaside launch pad 0A at 9:59 a.m. EDT Saturday, Nov. 2, 2019 from launch pad 0A.
Enjoy our expanded eyewitness gallery of Space UpClose still and video imagery from the media site and remote cameras set up ringing pad 0A.  Check back as the gallery grows.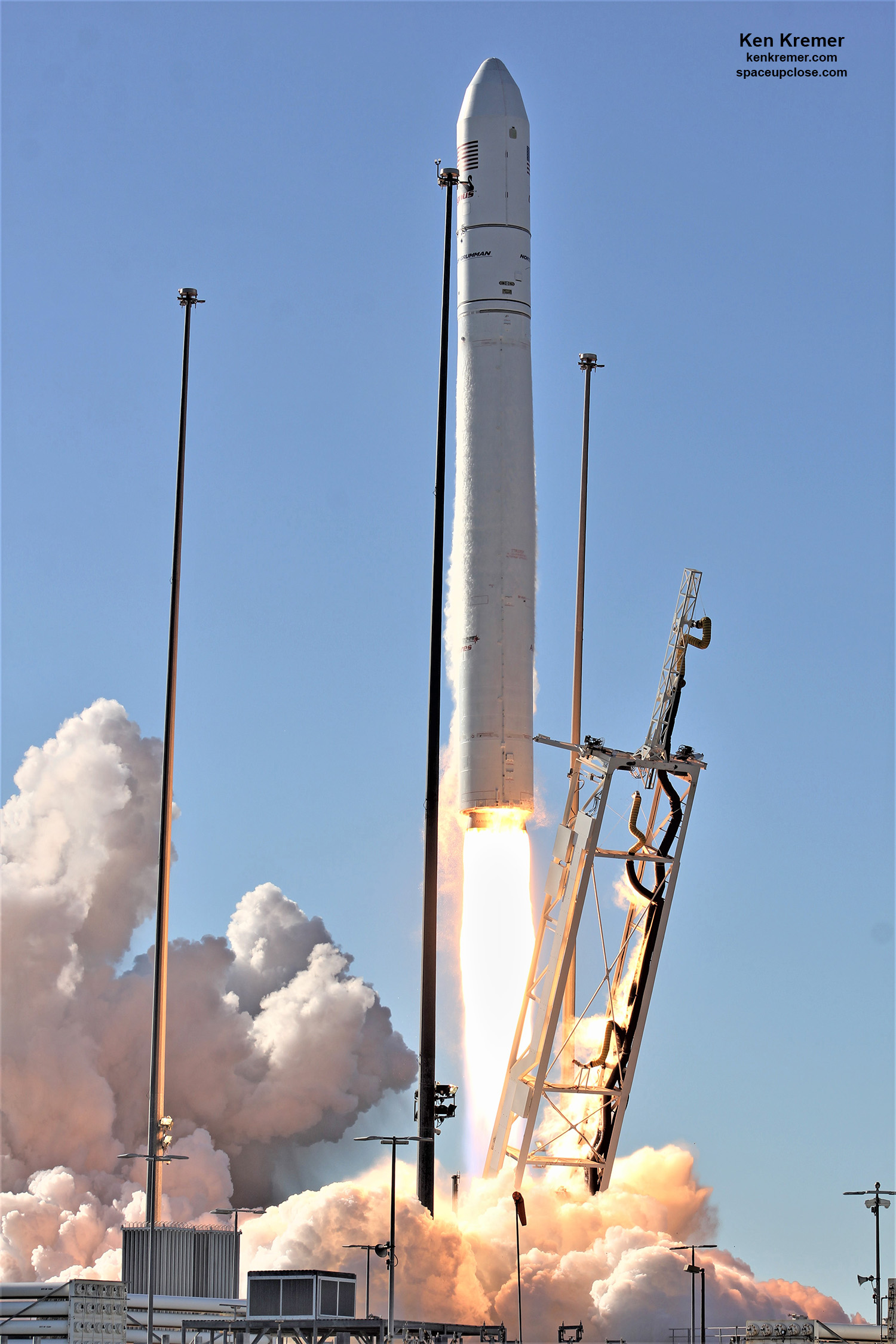 Cygnus was jam packed with some 8200 pounds (3705 kg) of research investigations, vehicle hardware and supplies for the six person multinational crew of Expedition 61.
The Cygnus spacecraft, dubbed the SS Alan Bean, is named after the late Apollo 12 moonwalker and Skylab astronaut who died on May 26, 2018, at the age of 86.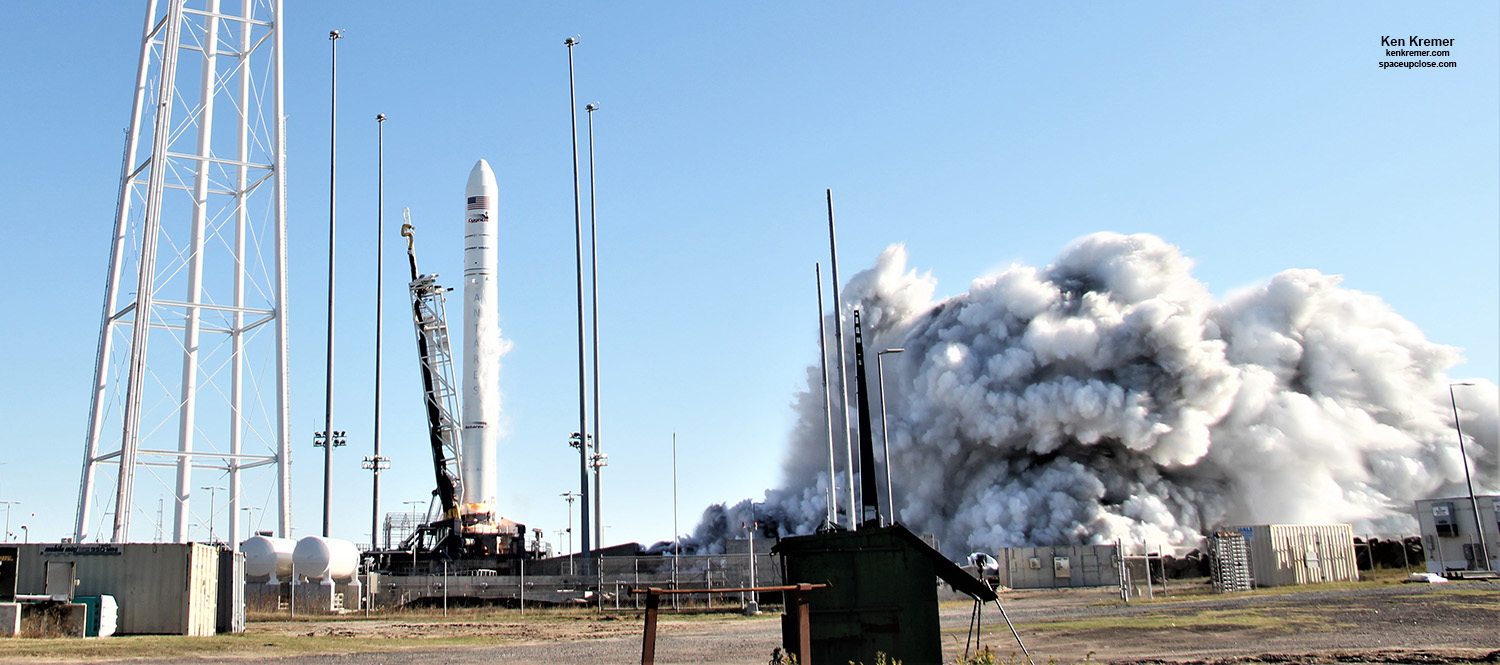 The SS Alan Bean NG-12 resupply ship is jam packed with 4 tons of precious NASA science and hardware including a space cookie oven, a crew of micetonauts, NRO cubesats, a space radiation vest and 29 newly developed EVA tools for spacewalking astronauts needed to extend the life of the critical AMS dark matter experiment attached to the orbiting outposts truss.
Watch my launch video here:

Video Caption: North and South – Watch and listen to the power of Antares NG-12 blastoff looking north and south at the NASA Wallops launch pad from 180 degrees apart. Launch of Northrop Grumman Antares rocket carrying Cygnus NG-12 cargo freighter roars to life on November 2, 2019 from Pad-0A on NASA's Wallops Flight Facility in Virginia on 12th resupply mission for NASA to the International Space Station – as seen in these video cameras stationed north and south at pad. Credit: Ken Kremer/kenkremer.com/spaceupclose.com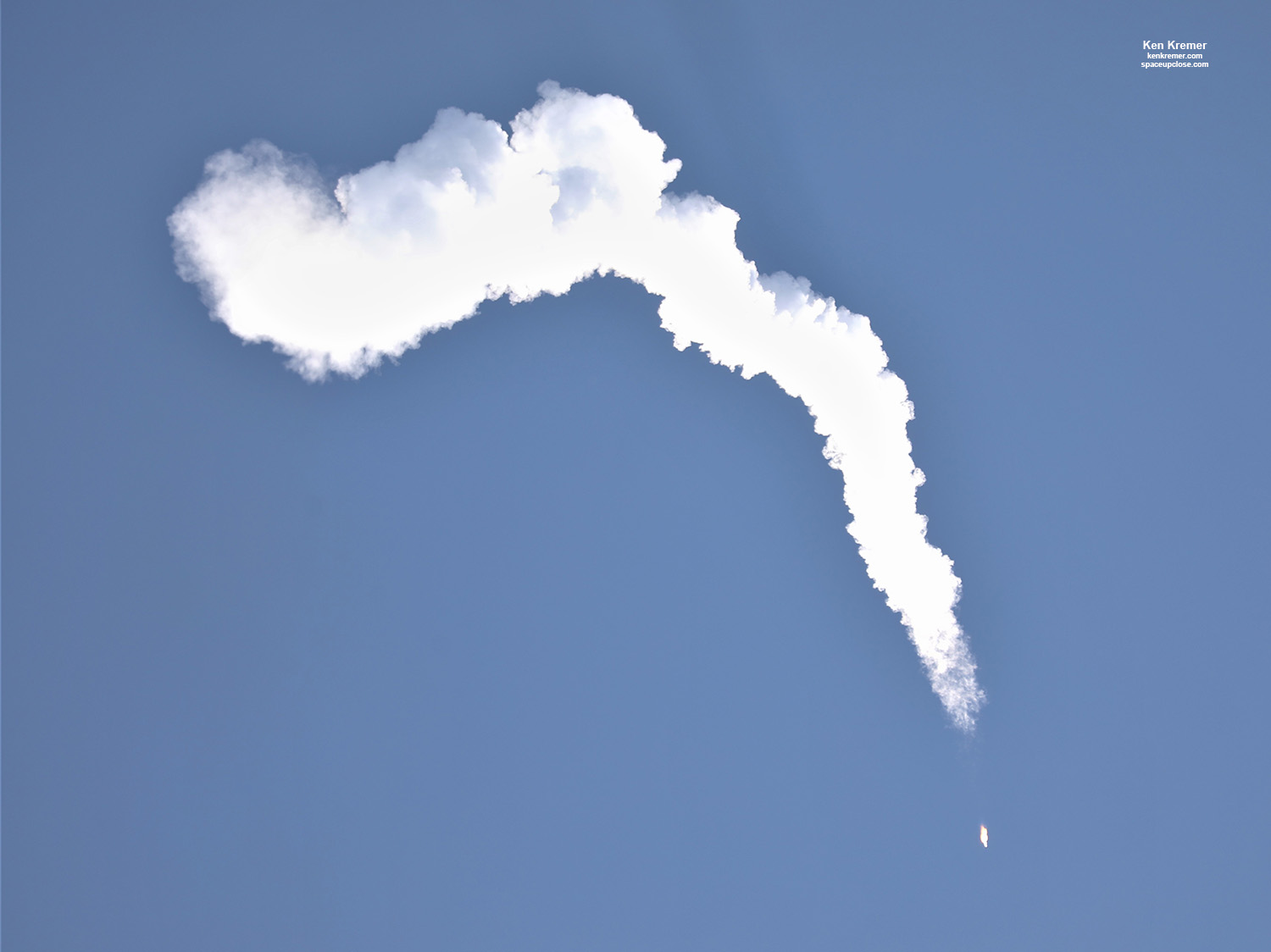 Watch my BBC World TV News post launch interview on Nov. 2, 2019 here:

This was the first cargo mission flown under Northrop Grumman's CRS-2 contract with NASA starting this fall of 2019. Under Northrop Grumman's Commercial Resupply Services 1 contract, the company flew 11 missions to the ISS.
Under the CRS-2 contract Northrop Grumman will fly at least 6 Cygnus missions through 2024.
The next launch of NG-13 is slated for February 2020.
Stay tuned here for Ken's continuing Earth and Planetary science and human spaceflight news: www.kenkremer.com –www.spaceupclose.com – twitter @ken_kremer – email: ken at kenkremer.com
Dr. Kremer is a research scientist and journalist based in the KSC area, active in outreach and interviewed regularly on TV and radio about space topics.
………….
Ken's photos are for sale and he is available for lectures and outreach events
Ken's upcoming outreach events:
Nov 10: 7 PM, Quality Inn Kennedy Space Center, Titusville, FL. "SpaceX Starlink Launch Nov 11." Free in hotel lobby
Nov 23, 1 PM, Titusville, FL: "50th Anniversary Apollo 12 and NASA's Human Return to the Moon with Project Artemis" at American Space Museum, Titusville, FL. Lecture free. Open to the public.
Website: www.spacewalkoffame.org