For SpaceUpClose.com & RocketSTEM
CAPE CANAVERAL, FL – NASA has chosen SpaceX to provide commercial cargo deliveries to the Artemis programs lunar orbiting mini space station known as Gateway in support of the agencies human lunar landing missions starting as soon as 2024 – using a modified version of the commercial cargo Dragon spacecraft already under contract and utilized for supplies to the International Space Station (ISS).
The new, larger version of Dragon – known as Dragon XL – will launch atop the SpaceX Falcon Heavy rocket from Launch Complex 39A at NASA's Kennedy Space Center in Florida.  It will carry 5 metric tons to the Gateway compared to about 7000 pounds to the ISS.
SpaceX was selected as the "first U.S. commercial provider under the Gateway Logistics Services contract to deliver cargo, experiments and other supplies to the agency's Gateway in lunar orbit."
"The award is a significant step forward for NASA's Artemis program that will land the first woman and next man on the Moon by 2024 and build a sustainable human lunar presence," NASA announced.
The SpaceX team will build the Dragon XL logistics vehicle as a derivative from their highly successful current cargo Dragon and soon to launch Crew Dragon vehicles that sends supplies and soon astronauts to the ISS.
This win also marks the first SpaceX contract from NASA for Project Artemis.
Under current plans NASA hope to land the first woman and next man on the lunar south pole by 2024 on the Artemis 3 mission.
The crew would launch in an Orion deep space capsule atop the SLS megarocket and dock at the Gateway as a way station in lunar orbit before proceeding to the lunar surface.
According to a NASA source selection document released on April 9 SpaceX was selected from bidders that included Northrop Grumman (currently launching commercials Cygnus resupply missions to the ISS), Sierra Nevada and Boeing.
"This contract award is another critical piece of our plan to return to the Moon sustainably," said NASA Administrator Jim Bridenstine, in a statement.
"The Gateway is the cornerstone of the long-term Artemis architecture and this deep space commercial cargo capability integrates yet another American industry partner into our plans for human exploration at the Moon in preparation for a future mission to Mars."
First launch of Dragon XL on a Falcon Heavy could occur as soon as 2024. But NASA is reevaluating the timing and utilization of Gateway – which may be delayed a few years as NASA revises the Artemis moon landing strategy
In support of the Gateway and Artemis program, the GLS contract will fulfill the needed logistics resupply capabilities by transporting cargo, equipment, payloads and consumables to and from the Gateway via a logistics vehicle, according to the NASA GLS source selection document.
In addition SpaceX will "deliver critical pressurized and unpressurized cargo, science experiments and supplies to the Gateway, such as sample collection materials and other items the crew may need on the Gateway and during their expeditions on the lunar surface."
NASA's goal is to establish a sustainable presence on and around the Moon by 2028 following the 1st Artemis landing in 2024.
Gateway will serve as a "base camp" for astronaut crews and function as a reusable command and service module for missions to the lunar surface.
"Returning to the Moon and supporting future space exploration requires affordable delivery of significant amounts of cargo," said SpaceX President and Chief Operating Officer Gwynne Shotwell. "Through our partnership with NASA, SpaceX has been delivering scientific research and critical supplies to the International Space Station since 2012, and we are honored to continue the work beyond Earth's orbit and carry Artemis cargo to Gateway."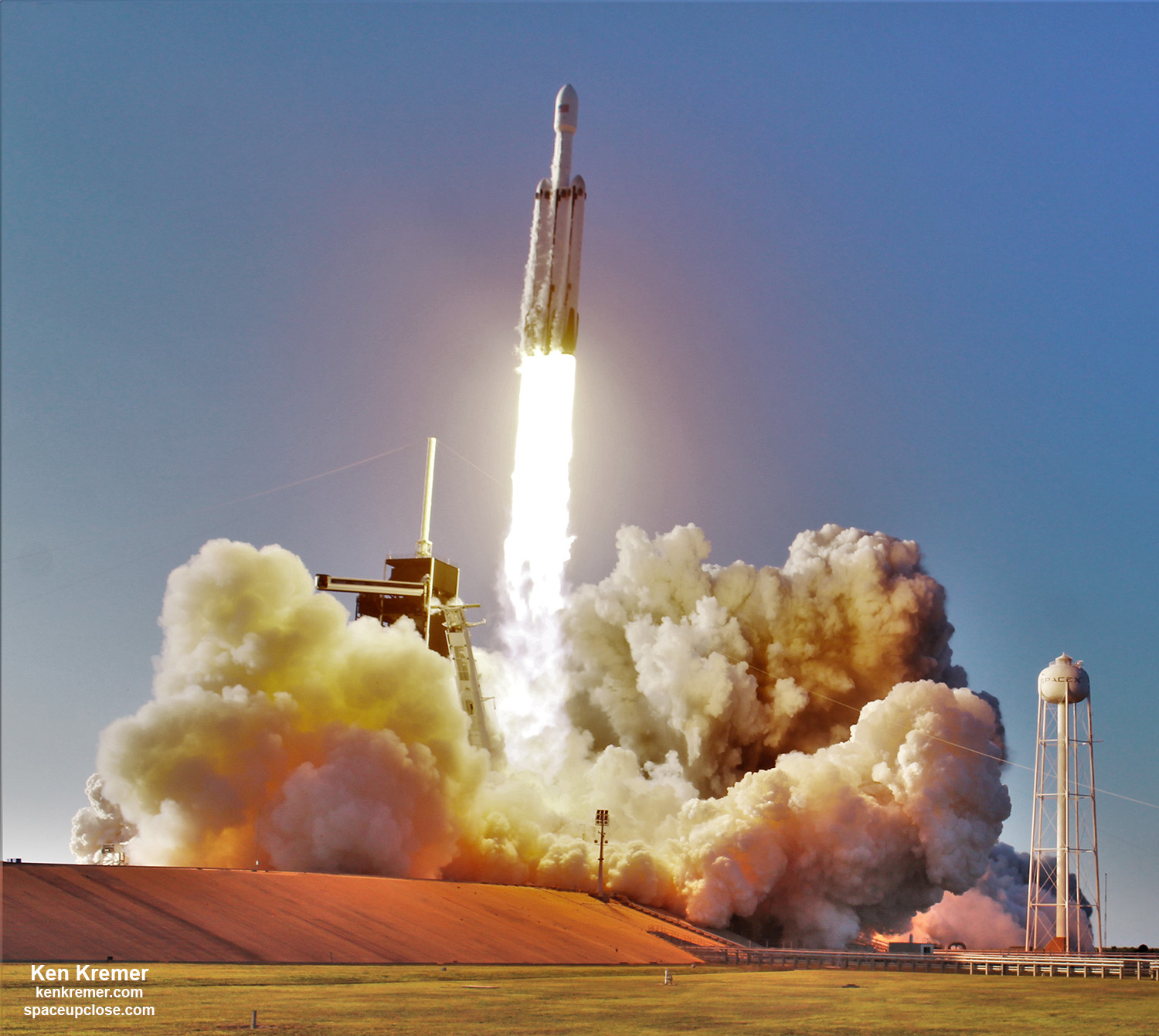 NASA foresees the need for one standard logistics service mission for each Artemis SLS/Orion crewed mission to the Gateway.
The Dragon XL cargo spacecraft will stay at the Gateway for six to 12 months at a time.
SpaceX is guaranteed at least 2 resupply missions under the GLS contract
Additional providers might be selected in the future.
The firm-fixed price GLS contract has a maximum total value of $7 billion across all contracts as additional missions are needed, says NASA.
"This is an exciting new chapter for human exploration," said Mark Wiese, Deep Space Logistics manager at NASA's Kennedy Space Center in Florida. "We are bringing the innovative thinking of commercial industry into our supply chain and helping ensure we're able to support crews preparing for lunar surface expeditions by delivering the supplies they need ahead of time."
Watch Ken's continuing reports onsite for live reporting of upcoming and recent ULA and SpaceX launches including Boeing Starliner, Crew and Cargo Dragon, Solar Orbiter, In-Flight Abort and Starlink at the Kennedy Space Center and Cape Canaveral Air Force Station.
Stay tuned here for Ken's continuing Earth and Planetary science and human spaceflight news: www.kenkremer.com –www.spaceupclose.com – twitter @ken_kremer – email: ken at kenkremer.com
Dr. Kremer is a research scientist and journalist based in the KSC area, active in outreach and interviewed regularly on TV and radio about space topics.
………….
Ken's photos are for sale and he is available for lectures and outreach events