For SpaceUpClose.com & RocketSTEM
PORT CANAVERAL, FL –  After multiple fits and starts all 4 landing legs were fully successfully retracted on the 5x flown and landed SpaceX Falcon 9 1st stage booster that returned to Port Canaveral this week atop the OCISLY droneship from the 10th Starlink mission  – and which was then tilted and lowered horizontal onto a transporter for shipment back to the Cape and eventual reuse in the not to distant future.
Both payload fairing halves and the booster all arrived triumphantly intact back into Port Canaveral on Saturday, Aug. 8 and Monday, Aug. 10, respectively – thereby setting up a 'Dramatic Day of Action' by SpaceX involving simultaneous payload fairing and 1st stage processing and hoisting by multiple SpaceX work crews and making for a space spectacular in full public view in the channel waters of Port Canaveral.
Furthermore it was another remarkable feat for the SpaceX team following last Fridays beautiful post-midnight blastoff of the 10th batch of their Starlink broadband internet satellites to orbit on Aug. 7 from the Sunshine State.
Retraction of the four landing legs by the crane crews using the gigantic Liebherr began Tuesday morning, Aug. 11 with the front and back landing legs raised first and second on 1st stage booster B1051.1  – delayed a day by bad weather on Monday.
Crews attached a pair of cables to a lifting bracket sequentially attached to the end of each leg that was then hoisted with the Liebherr crane from Germany.
Next up was retracting the left leg starting around 12:15 p.m. ET Aug. 11.  The leg  moved upward in fits and starts back and forth as the pistons closed up.
But the leg apparently got stuck and movement halted for a time because the crane crews intervened on jig lifts raised high next to the leg for upclose observation and work.
Finally after 45 minutes the left landing leg was raised flush against the core and the SpaceX crane crew moved onto the right and last leg.
Enjoy our Space UpClose photo gallery focusing on the landing leg retraction and booster tiling horizontal.
Check back as the gallery grows.
Be sure to check out our separate articles and galleries y dealing with the 1st stage booster and payload fairing arrivals and processing.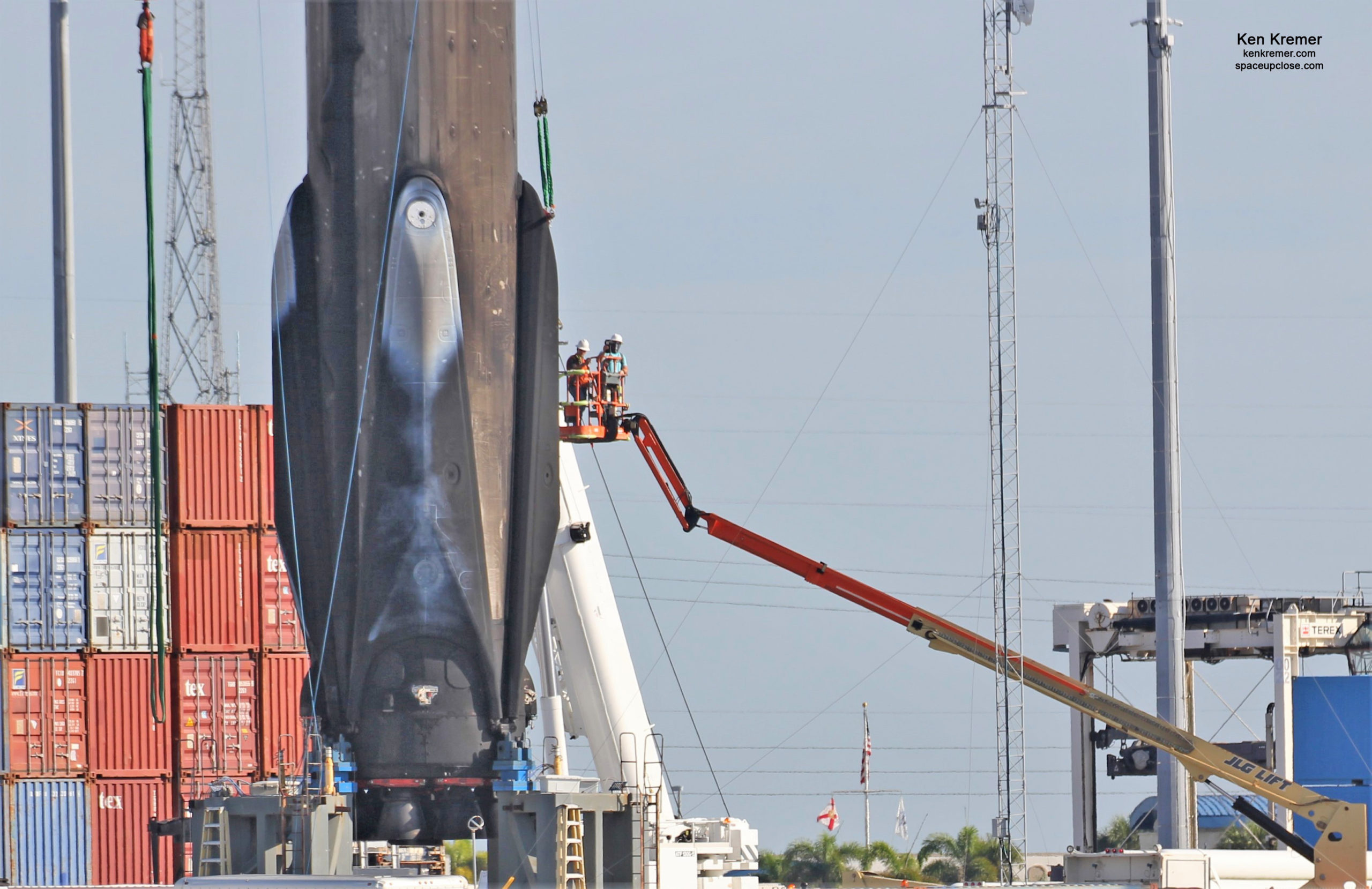 Overall the SpaceX crew accomplished another magnificent week of cutting edge space launch and hardware recycling work – just taking a little longer than due to numerous bouts of poor Space Coast weather in the form of torrential downpours and thunderstrikes that interrupted hardware processing on a daily basis.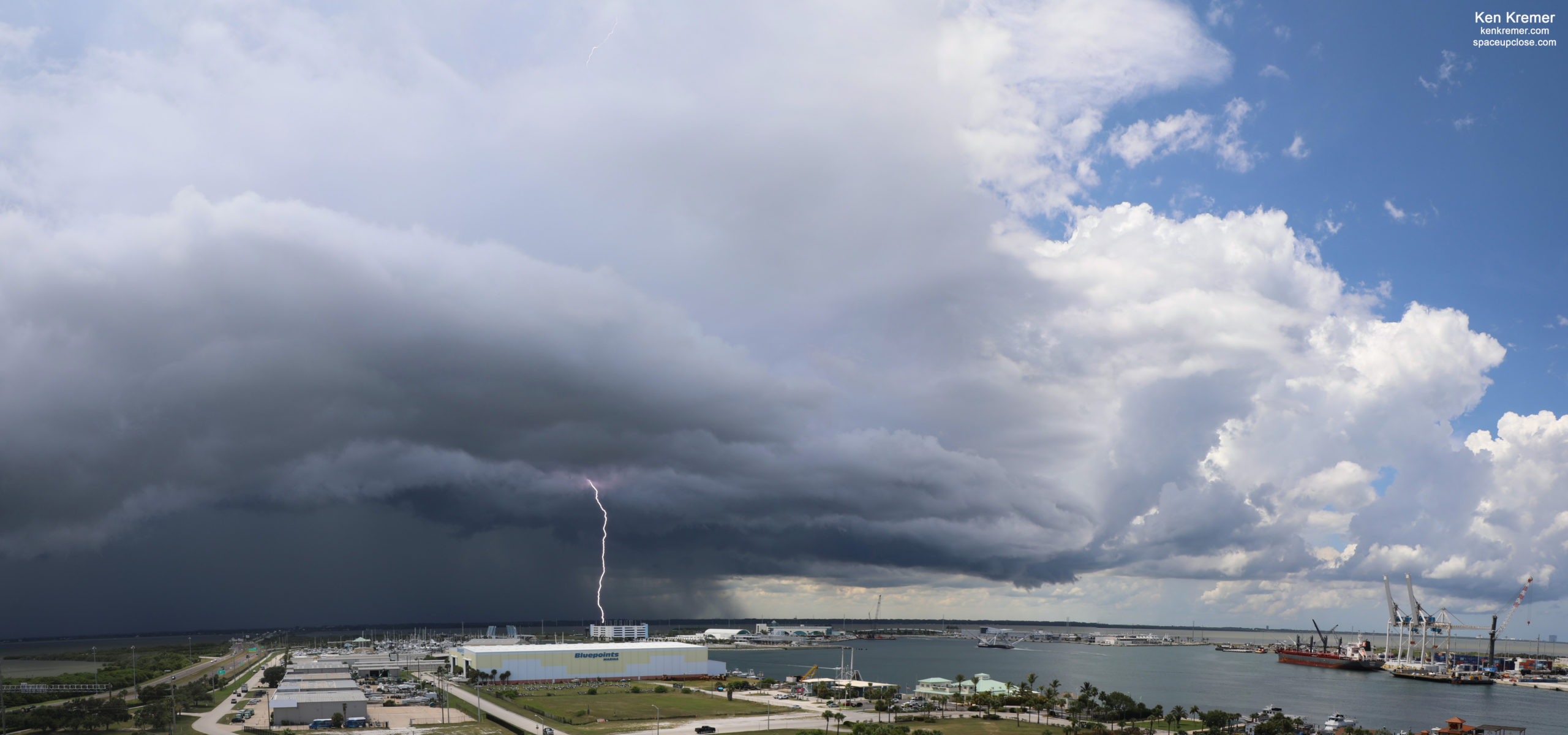 The mission began with the nighttime liftoff of the oft delayed 10th SpaceX Starlink mission took place at last Friday, August 7 at 1:12 a.m. EDT, 512 GMT from Launch Complex 39A (LC-39A) at Kennedy Space Center in Florida – heading on a trajectory northeast.
Watch my Aug. 14 guest host and Aug 3 interview appearances at 'Stay Curious' show at the American Space Museum about successful Mars Perseverance launch, successful splashdown SpaceX Crew Dragon on Demo-2 1st commercial mission, as well as upcoming Crew-1, Artemis Moon mission, SpaceX Starlink and more:
Watch Ken's continuing reports about Commercial Crew and Artemis and onsite for live reporting of upcoming and recent SpaceX and ULA launches including Demo-2, Starlink, X-37B, Solar Orbiter, Mars 2020 and more at the Kennedy Space Center and Cape Canaveral Space Force Station.
Stay tuned here for Ken's continuing Earth and Planetary science and human spaceflight news: www.kenkremer.com –www.spaceupclose.com – twitter @ken_kremer – email: ken at kenkremer.com
Dr. Kremer is a research scientist and journalist based in the KSC area, active in outreach and interviewed regularly on TV and radio about space topics.
………….
Ken's photos are for sale and he is available for lectures and outreach events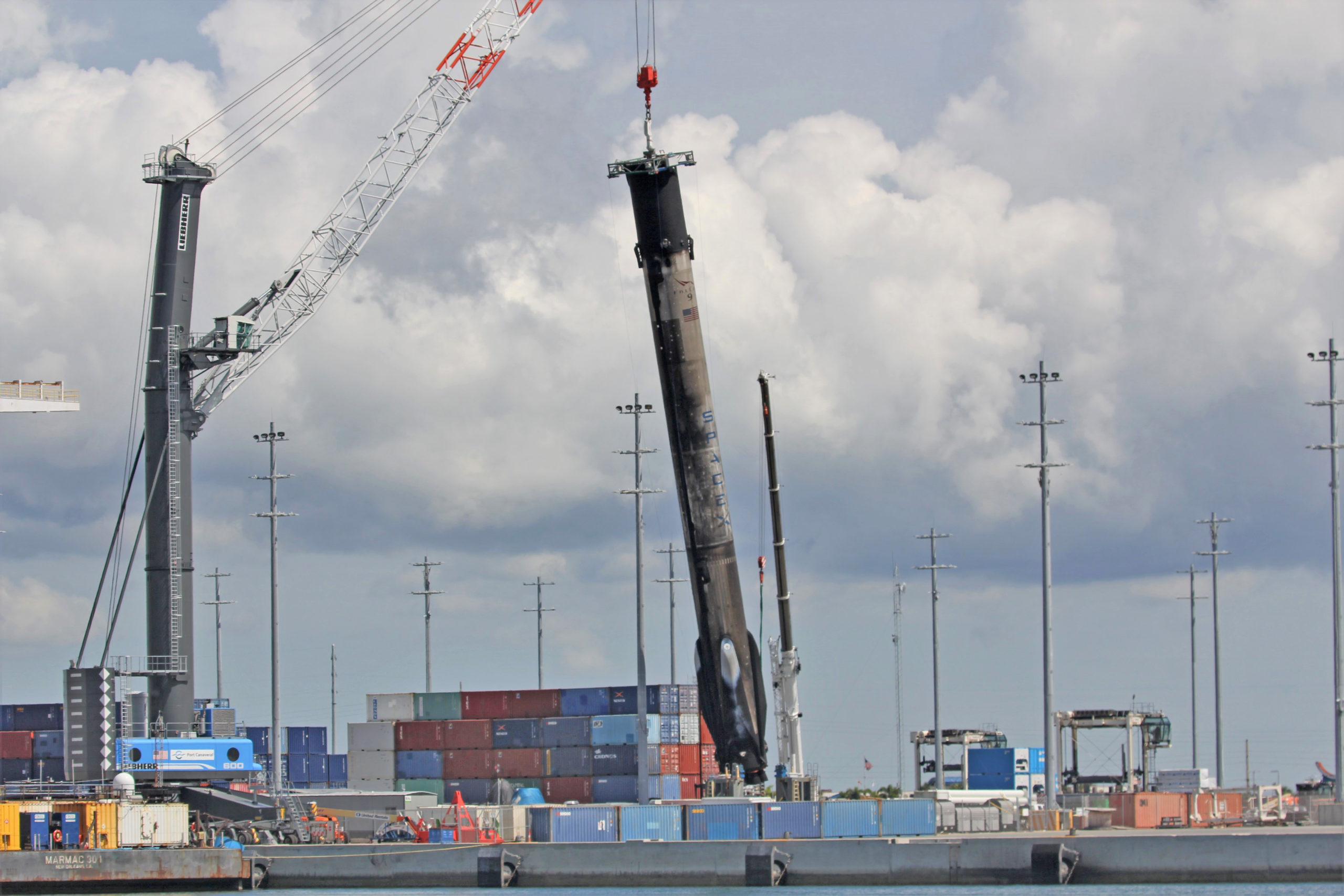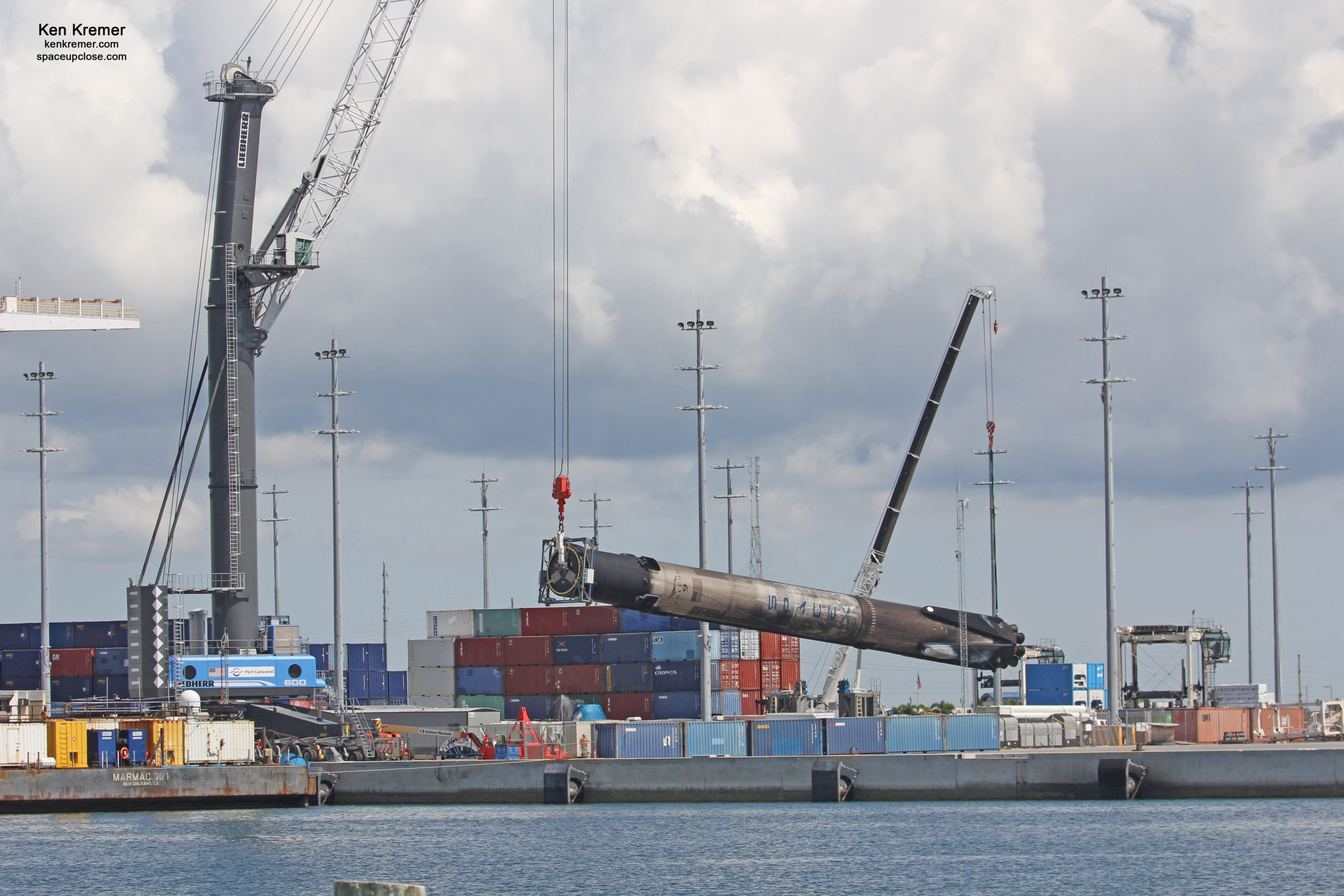 x