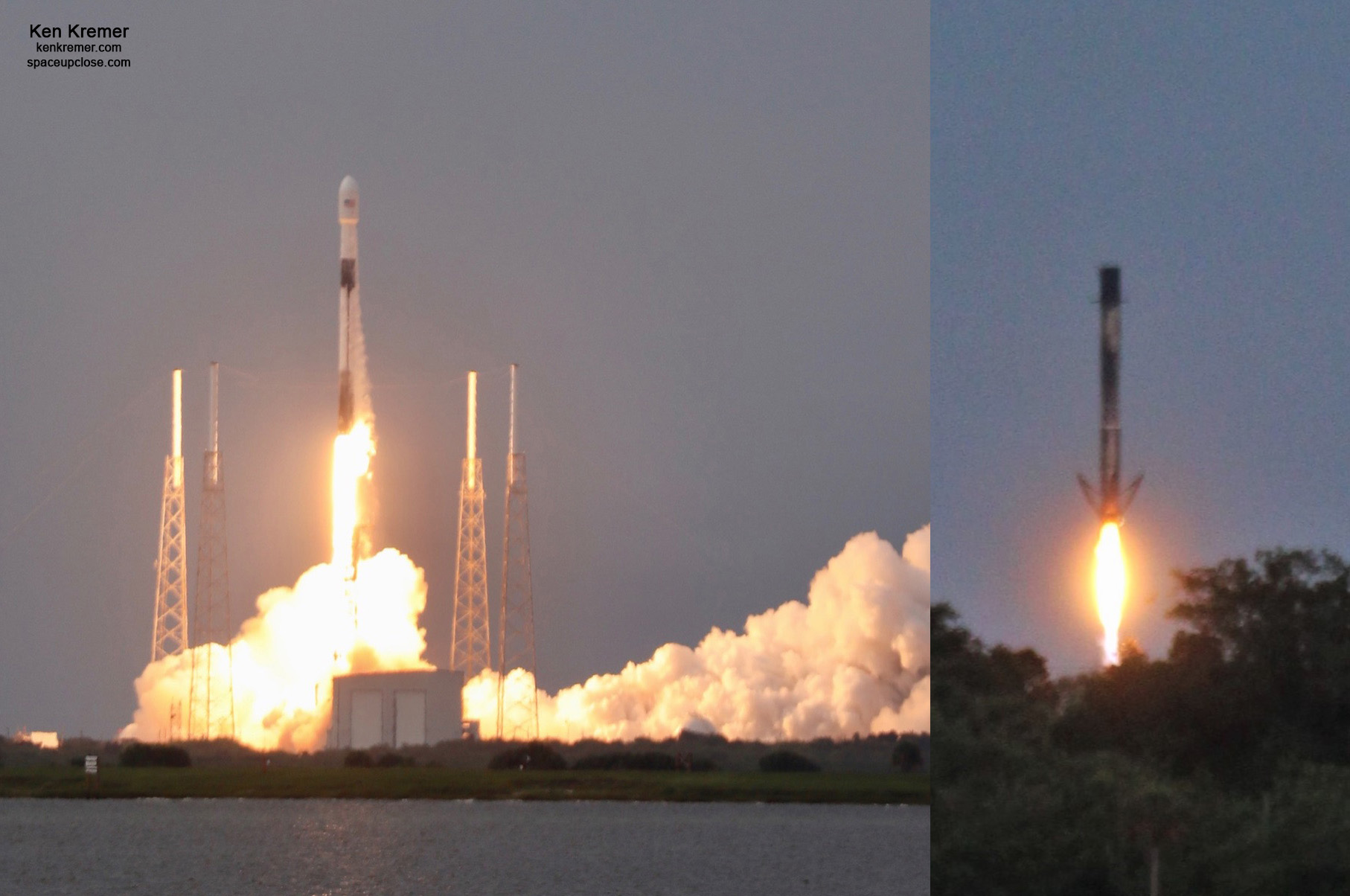 For SpaceUpClose.com & RocketSTEM
CAPE CANAVERAL AIR FORCE STATION, FL –  SpaceX made history Sunday evening, Aug. 30, when they accomplished the 1st polar orbit launch from Cape Canaveral in decades – as well as being the first Falcon 9 rocket do so – on a commercial mission to launch the Saocom 1B radar imaging satellite for Argentina that concluded with a spectacular 1st stage booster land landing back at the Cape minutes later that sent shockingly loud sonic booms screaming across the Florida Space Coast region and well beyond across central Florida.
Despite poor weather for most of the day with torrential downpours and thunderstorms in the area liftoff of the 4x recycled SpaceX Falcon 9 carrying the Saocom-1B Earth radar imaging satellite took place Sunday, Aug. 30 at 7:18 p.m. EDT (2318 GMT) from Space Launch Complex-40 on Cape Canaveral Space Force Station, FL.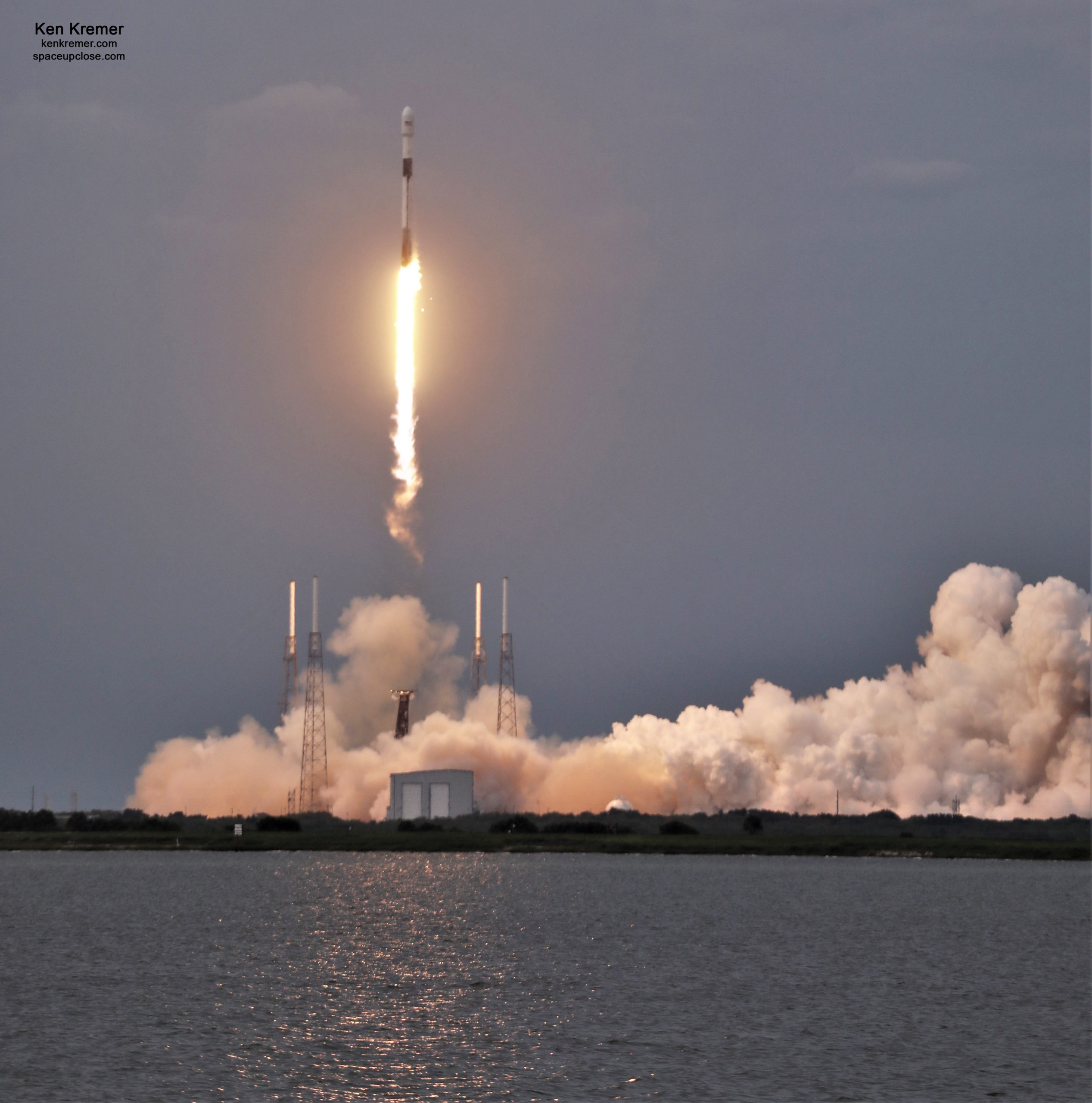 The Falcon 9 rocket roared away and aloft on a southern trajectory past and over  Miami and Fort Lauderdale along Florida's East Coast to polar orbit – marking the first such launch to a polar orbit corridor over Earths poles for any rocket from Florida since the 1960s.
"This mission marks SpaceX's first launch to a polar orbit from the East Coast, and the first polar launch from Florida in decades," said SpaceX.
The last  time a rocket launched almost directly south from Florida was in 1969  – when Apollo 11 landed on the Moon with the 1st humans.
Normally they launch East to Northeast or on south easterly trajectories.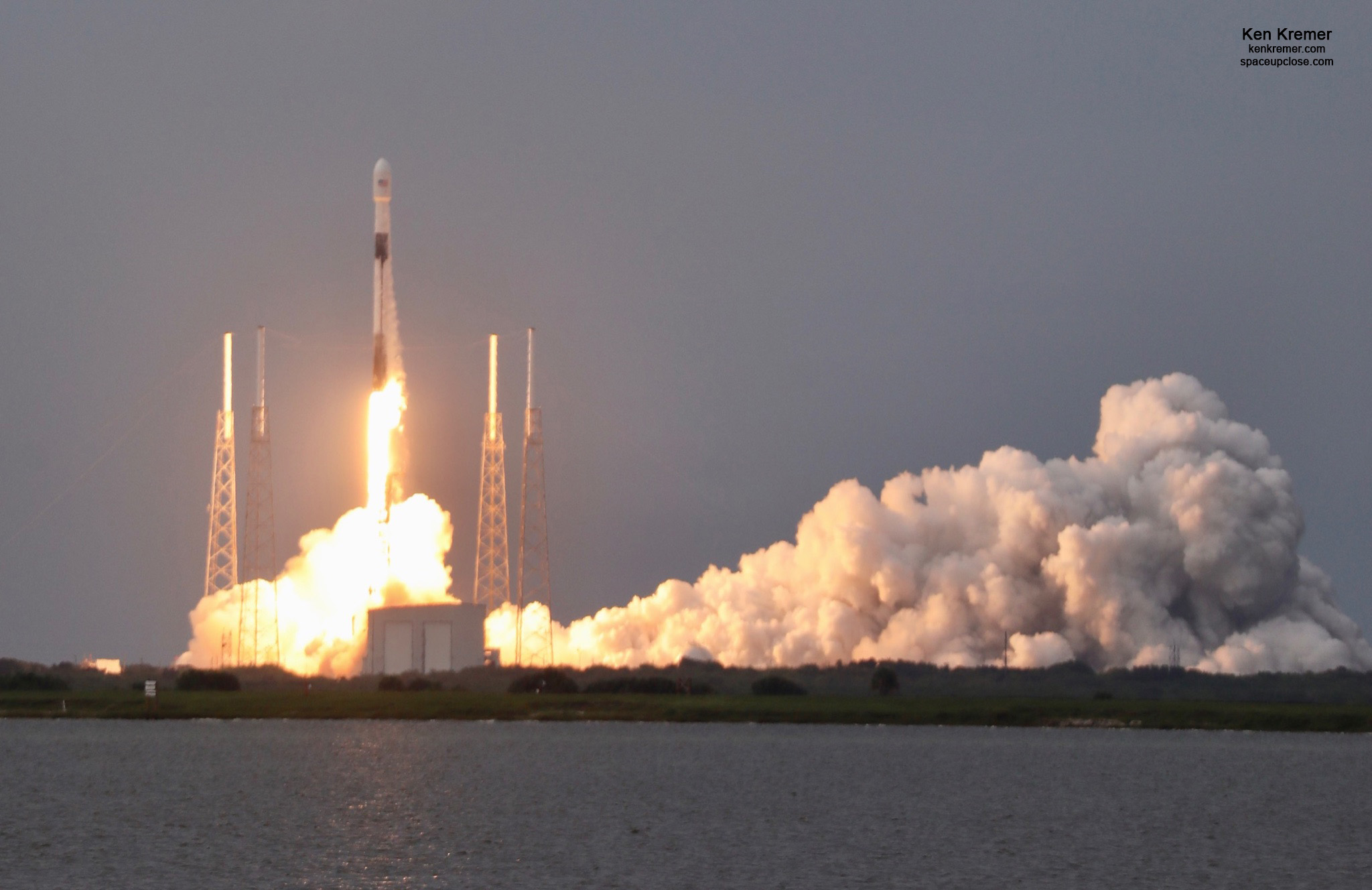 Furthermore the Falcon 9 Saocom 1B launch was the only one of an unprecedented  triple header of launches planned this weekend that actually took place – and it was in fact also the least likely to occur having the poorest weather forecast – only 40% GO!
The blastoff also counts as the 100th orbital launch attempt by SpaceX since starting with the Falcon 1 booster in 2006.
Another SpaceX Falcon 9 that was slated to launch the next batch of Starlink internet satellites Sunday morning was scrubbed hours earlier due to poor weather.
Also a United Launch Alliance (ULA) Delta IV Heavy rocket launch carrying a clandestine satellite for the NRO was scrubbed in the dead of night Saturday, Aug. 29, by a hot fire pad abort after the first stage engines fired for several seconds.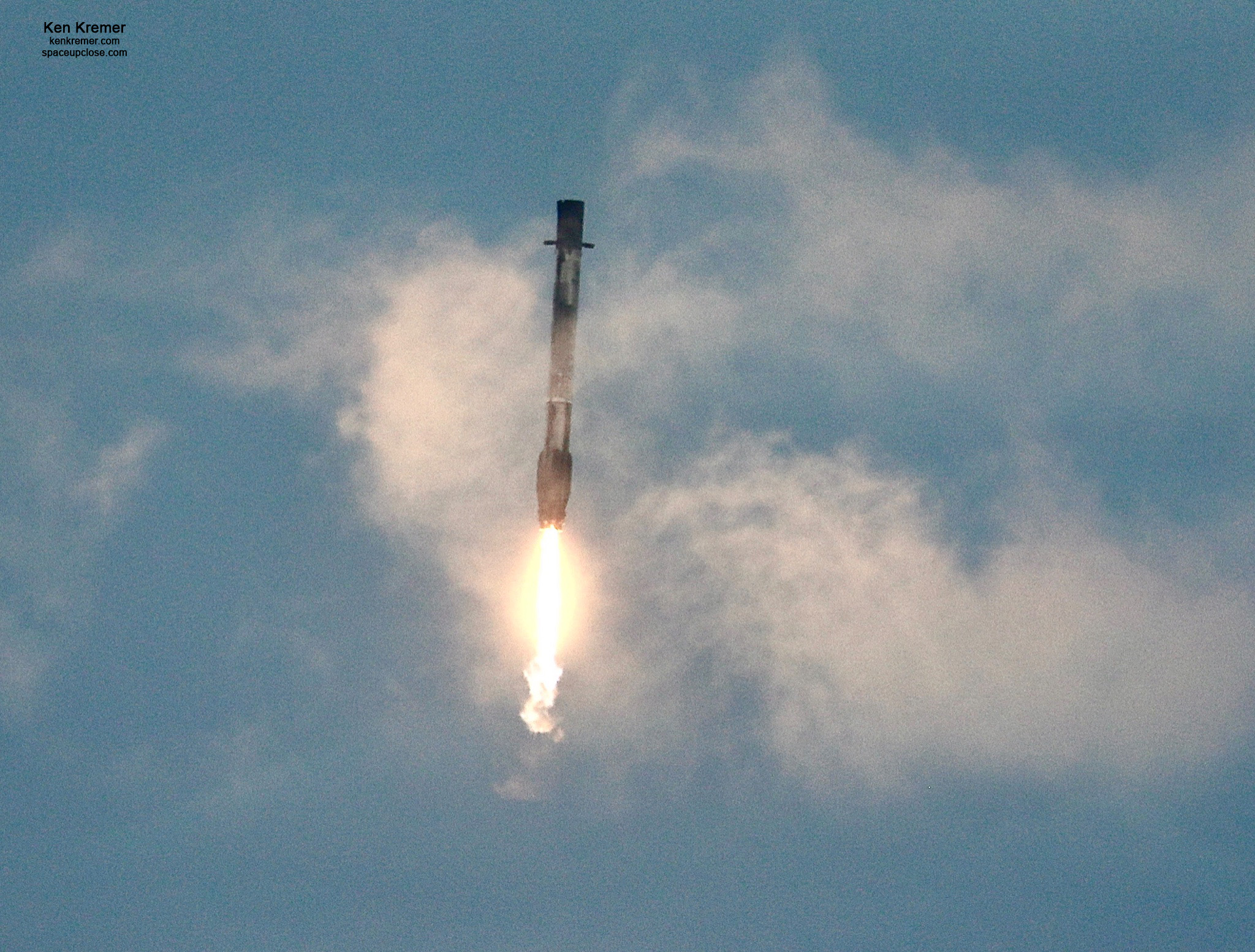 After stage separation the 4x recycled Falcon 9 Booster B 1059.4 also accomplished  a spectacular land landing back at Cape Canaveral at Landing Zone-1 (LZ-1) some nine minutes after liftoff  reverberating with sonic booms for tens of miles away to Orlando and beyond to the delight of spectators for the history making feat.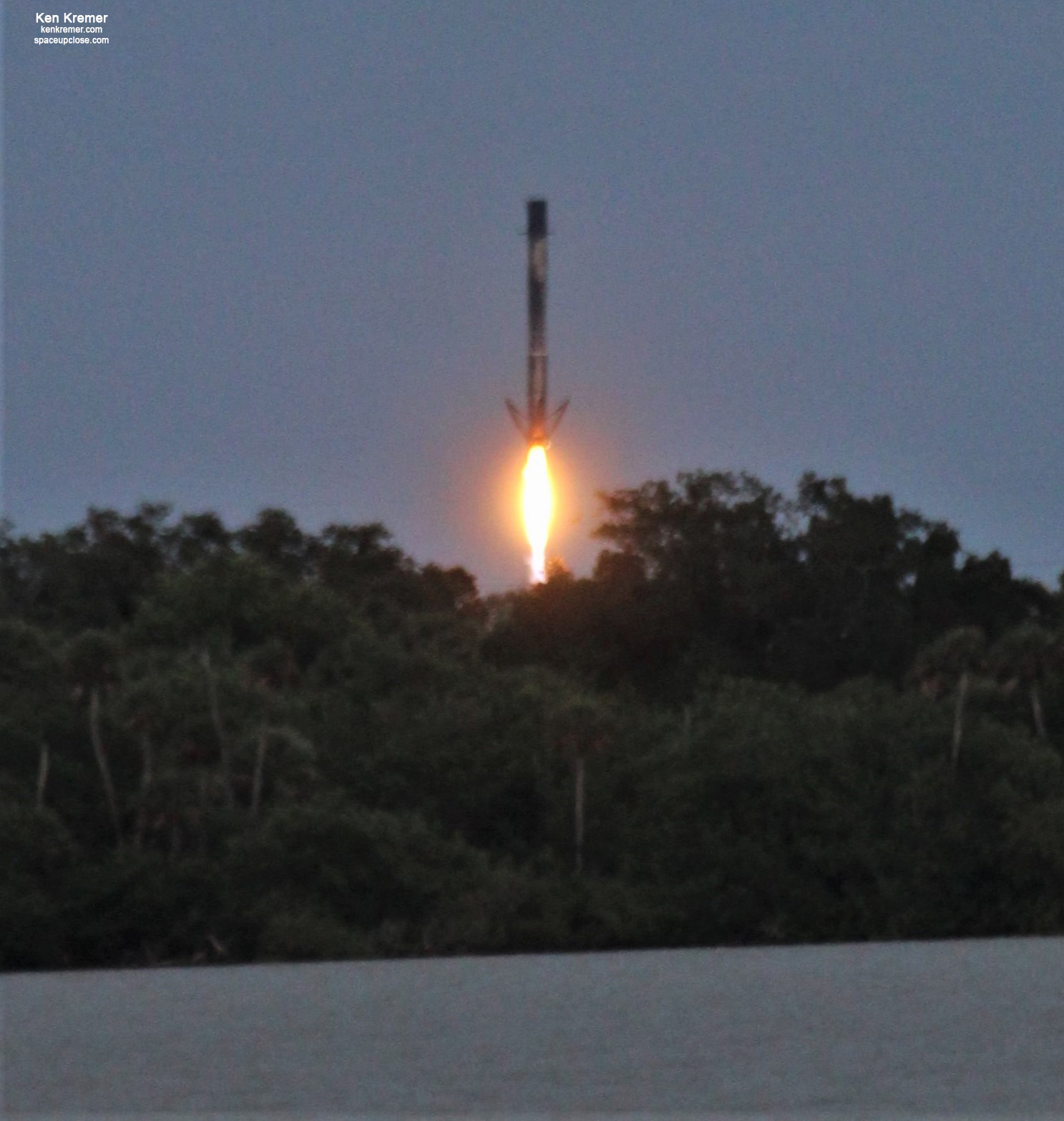 That's also the first Space Coast land landing in 6 months since the NASA CRS-20 resupply mission to the International Space Station (ISS) in March 2020.
"Falcon 9 first stage lands at Landing Zone 1 to complete this booster's fourth flight," SpaceX tweeted with this video:
Falcon 9 first stage lands at Landing Zone 1 to complete this booster's fourth flight pic.twitter.com/tUtAcKmIFn

— SpaceX (@SpaceX) August 31, 2020
Falcon 9's first stage has landed at Landing Zone 1 pic.twitter.com/0y5FkVqPk8

— SpaceX (@SpaceX) August 30, 2020
Enjoy our Space UpClose gallery of images from the team of Ken Kremer and Jean Wright.
Check back as the gallery grows.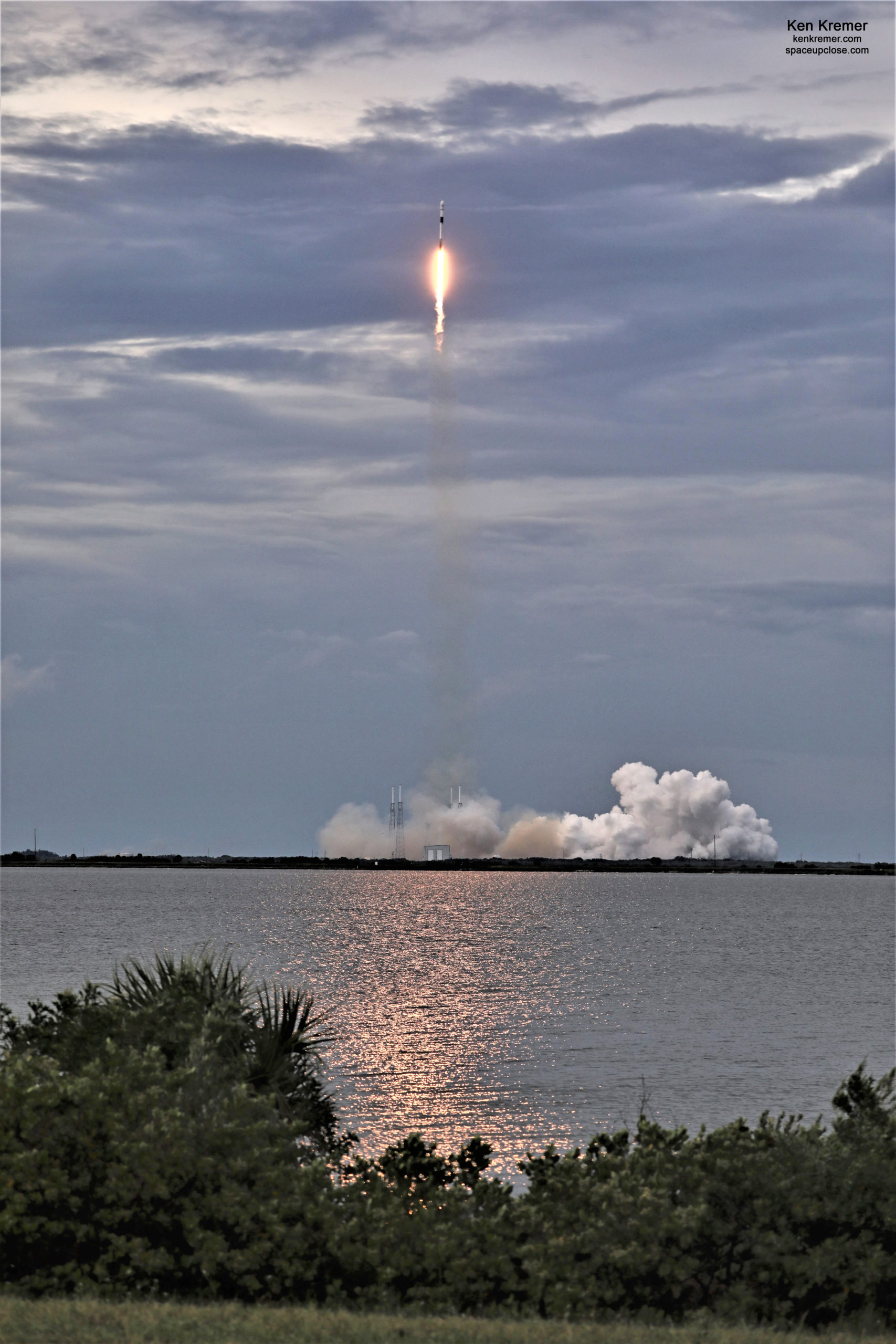 The Falcon 9 launch of the SAOCOM 1B mission radar imaging satellite also successfully delivered two piggyback smallsats to orbit.
The 3,050 kilograms (6,720 lb)  SAOCOM 1B satellite was deployed approximately 14 minutes after launch for the Argentinian Space Agency CONAE.   It joins sister satellite SAOCOM 1A previously launch also by SpaceX but from Vandenberg AFB, California to polar orbit.
"Deployment of SAOCOM 1B confirmed," SpaceX tweeted with this video:
Deployment of SAOCOM 1B confirmed pic.twitter.com/gqtxQMpy48

— SpaceX (@SpaceX) August 30, 2020
SAOCOM 1B is equipped with an L-band (1.275 GHz) full polarimetric synthetic-aperture radar (SAR) to help monitor agricultural areas and predict and monitor the mitigation of natural disasters.
The two rideshare payloads were PlanetiQ's GNOMES-1 and Tyvak-0172.  GNOMES-1 and Tyvak-0172 were deployed approximately 61 and 62 minutes after liftoff.
This Falcon 9 first stage previously launched Cargo Dragons to the International Space Station for SpaceX's 19th and 20th commercial resupply missions as well as SpaceX's ninth Starlink mission in June 2020.
SpaceX has also dispatched its fleet of payload fairing catcher boats GO Ms. Tree and GO Ms. Chief to try and catch and retrieve the nose cone halves from both missions.
The fate of the nose cones is unknown at this time. The ship is headed back to Port Canaveral.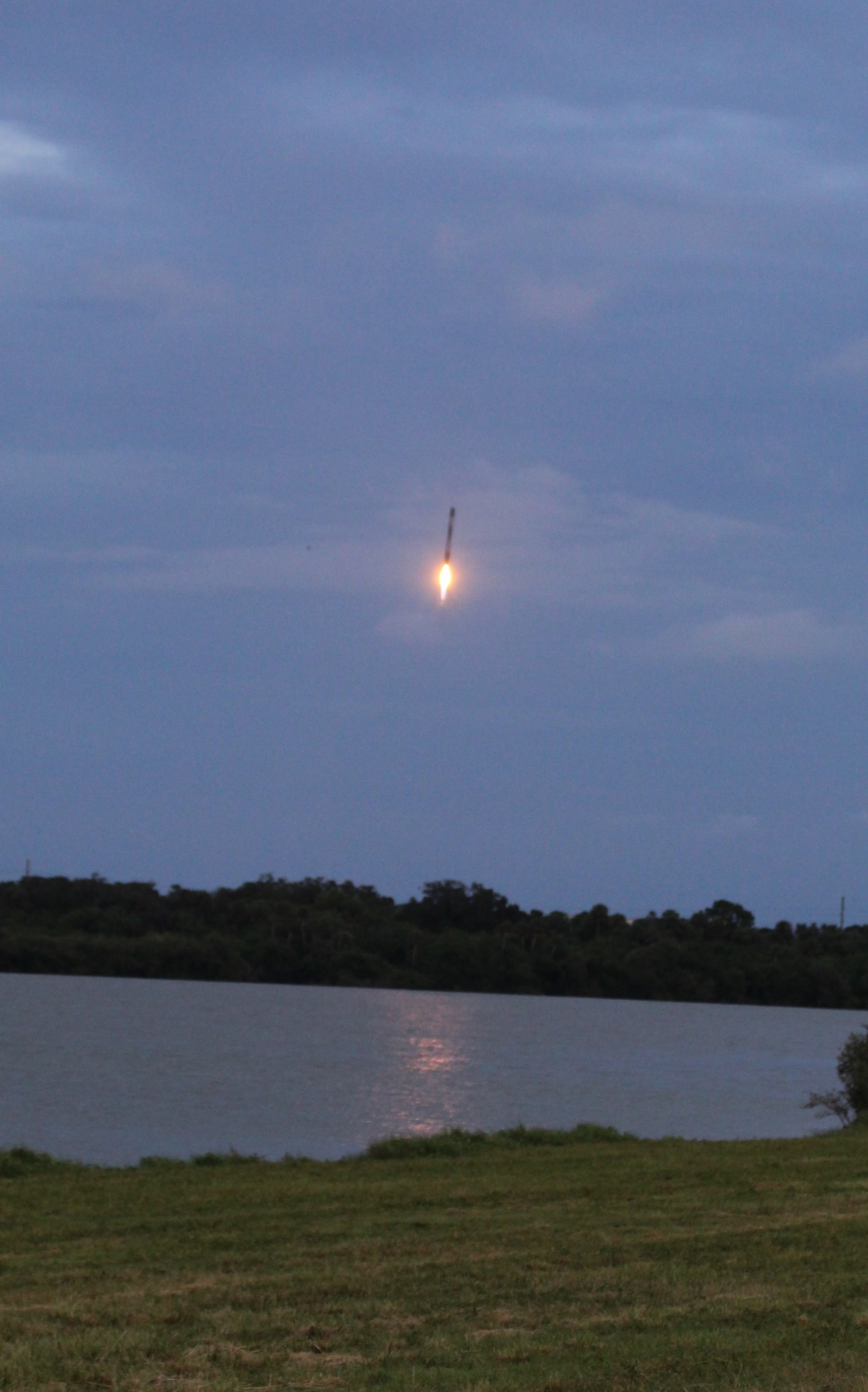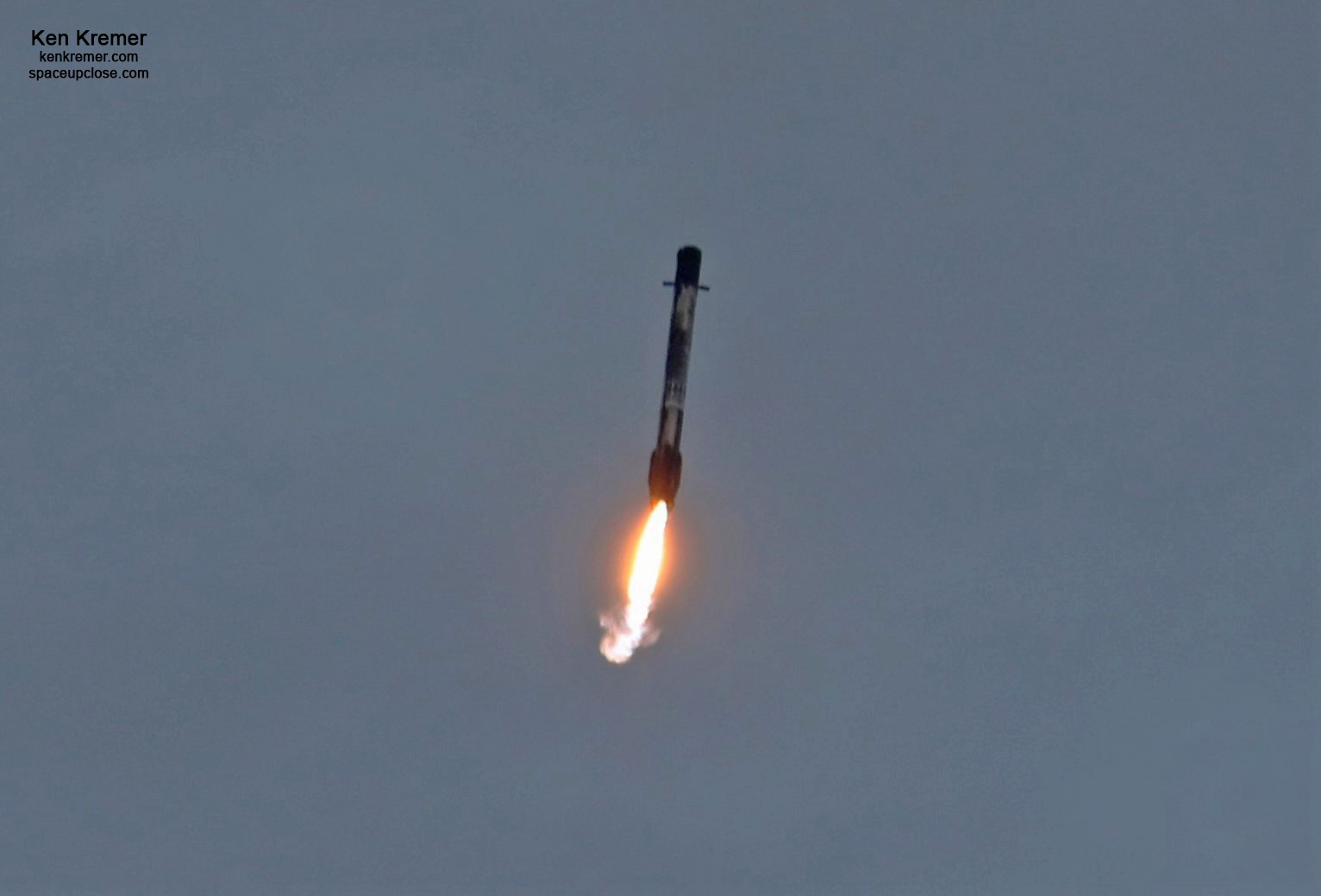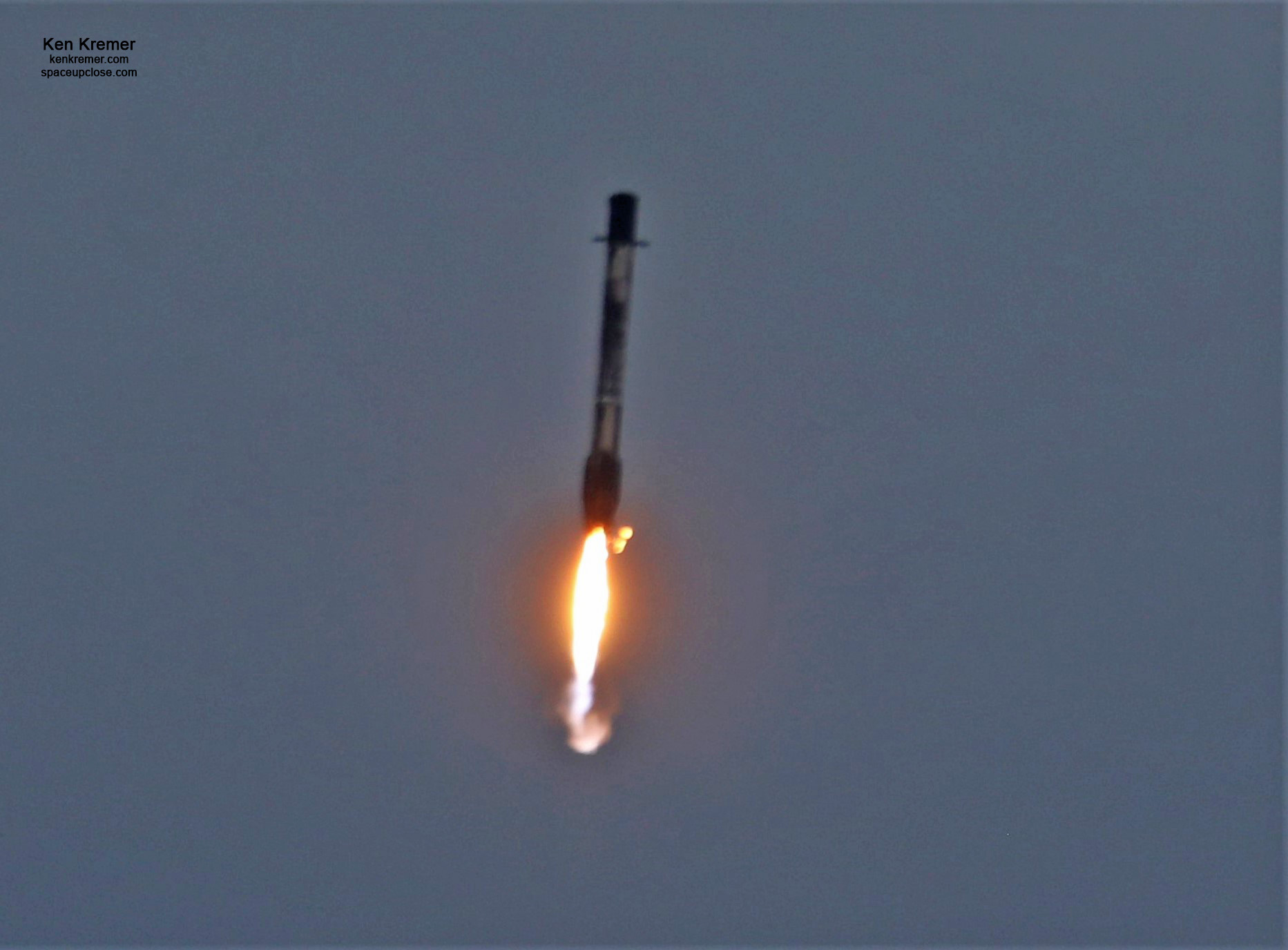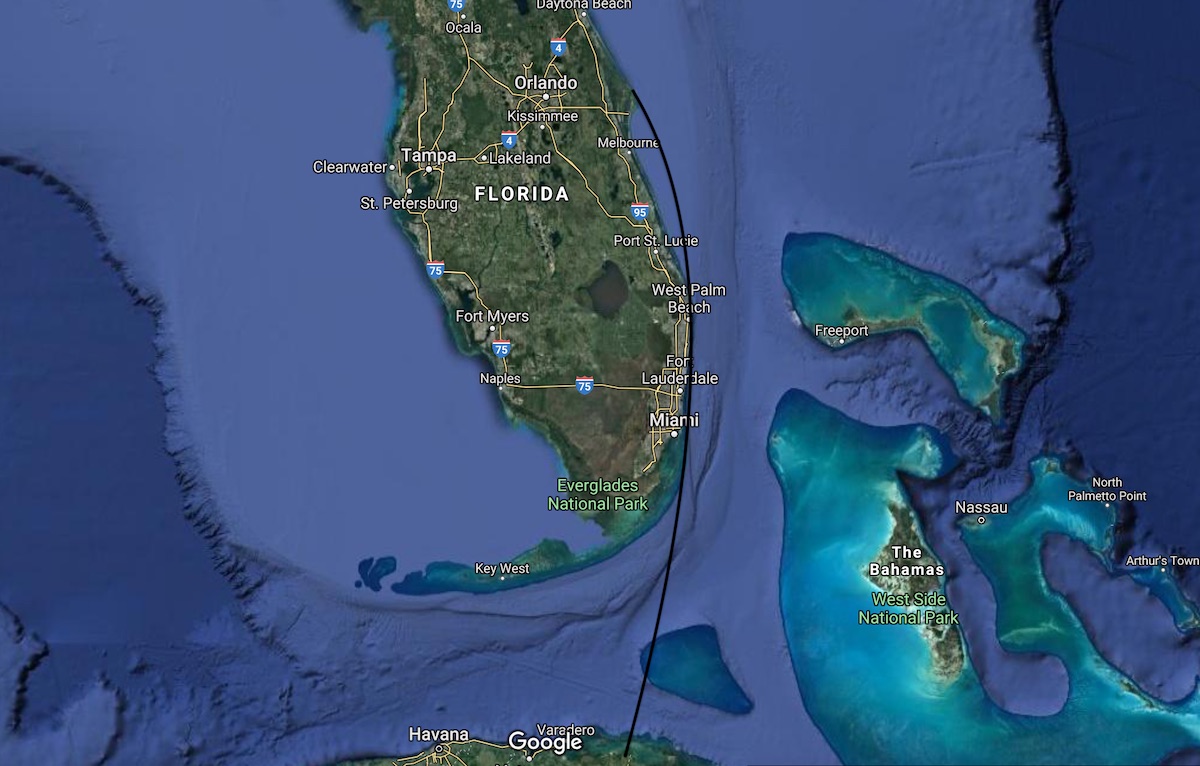 Watch my Aug. 25 commentary at WKMG CBS 6 TV News Orlando as the retraction work was completed and talking about 3 upcoming launches this weekend.
Video Caption: It's going to be a busy three days on the Space Coast with three rocket launches scheduled for a history-making line up but to make this triple-header happen, the weather and rocketry must align. James Sparvero/CBS 6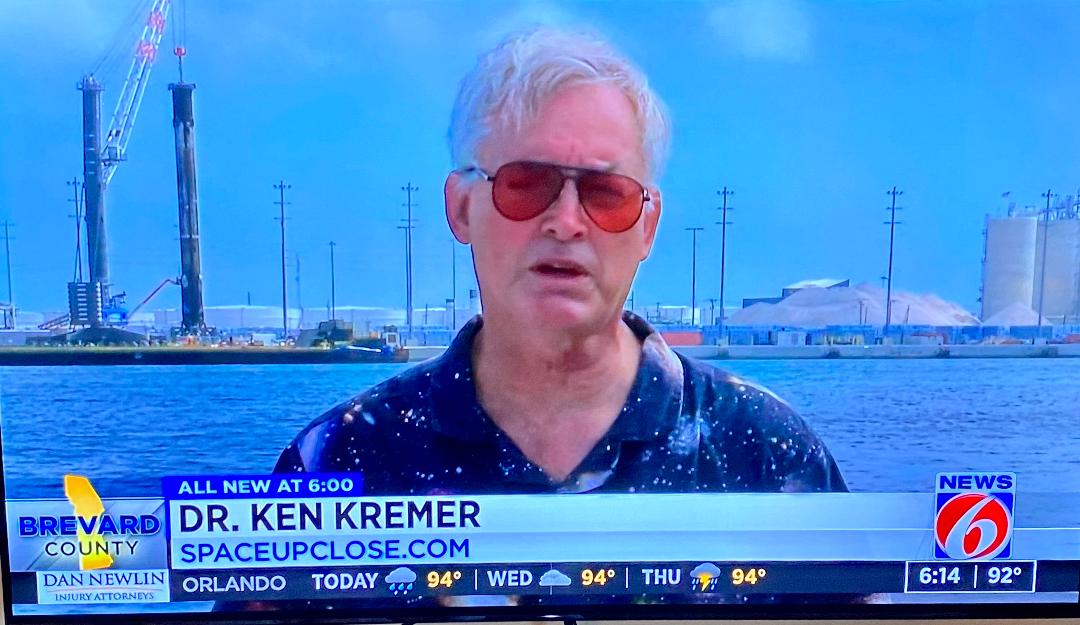 Watch my Aug. 14 guest host and Aug 3 interview appearances at 'Stay Curious' show at the American Space Museum about successful Mars Perseverance launch, successful splashdown SpaceX Crew Dragon on Demo-2 1st commercial mission as well as upcoming Crew-1, Artemis Moon mission, SpaceX Starlink and more:
Watch Ken's continuing reports about Commercial Crew and Artemis and onsite for live reporting of upcoming and recent SpaceX and ULA launches including Demo-2, Starlink, X-37B, Solar Orbiter, Mars 2020 and more at the Kennedy Space Center and Cape Canaveral Space Force Station.
Stay tuned here for Ken's continuing Earth and Planetary science and human spaceflight news: www.kenkremer.com –www.spaceupclose.com – twitter @ken_kremer – email: ken at kenkremer.com
Dr. Kremer is a research scientist and journalist based in the KSC area, active in outreach and interviewed regularly on TV and radio about space topics.
………….
Ken's photos are for sale and he is available for lectures and outreach events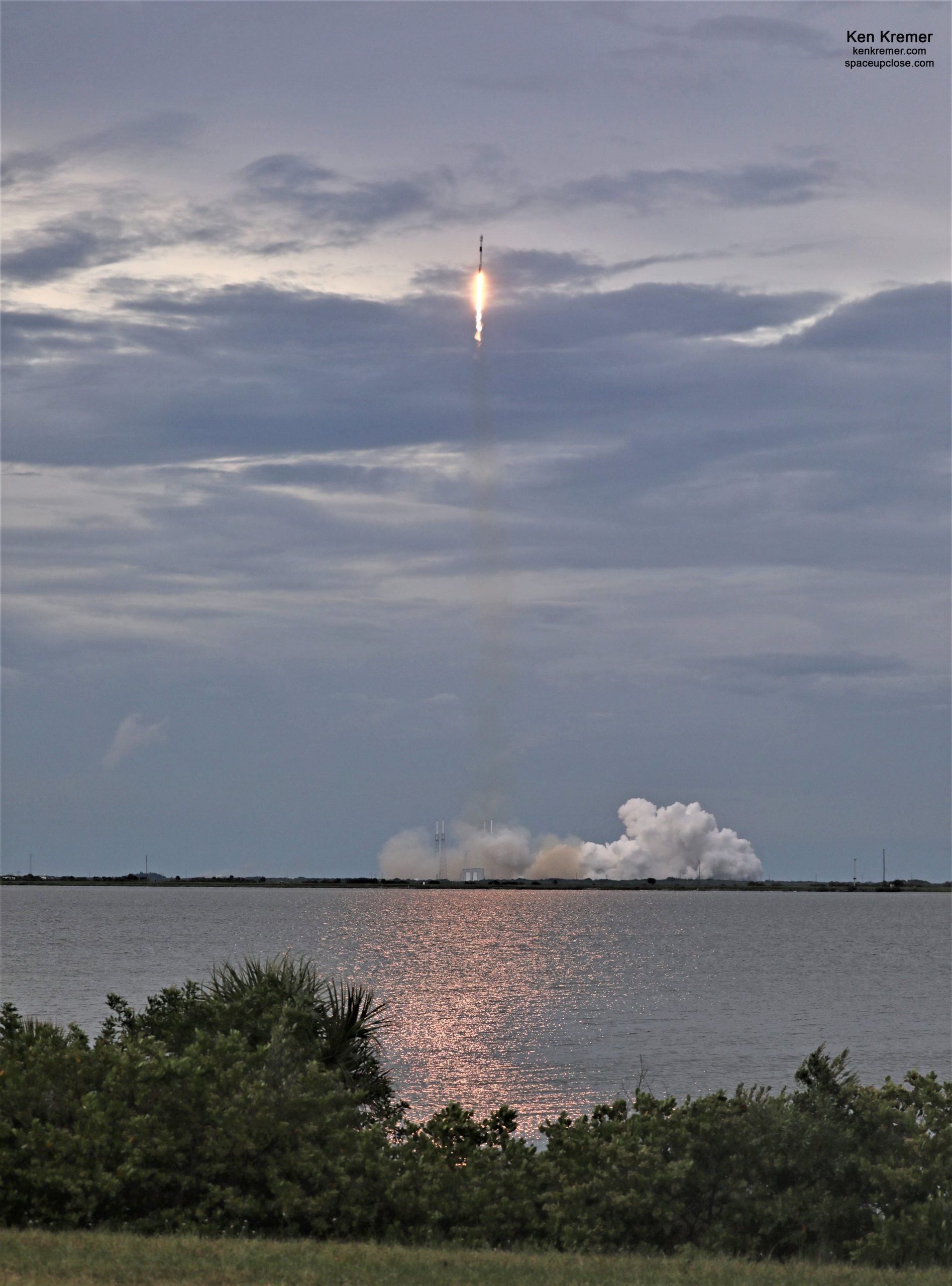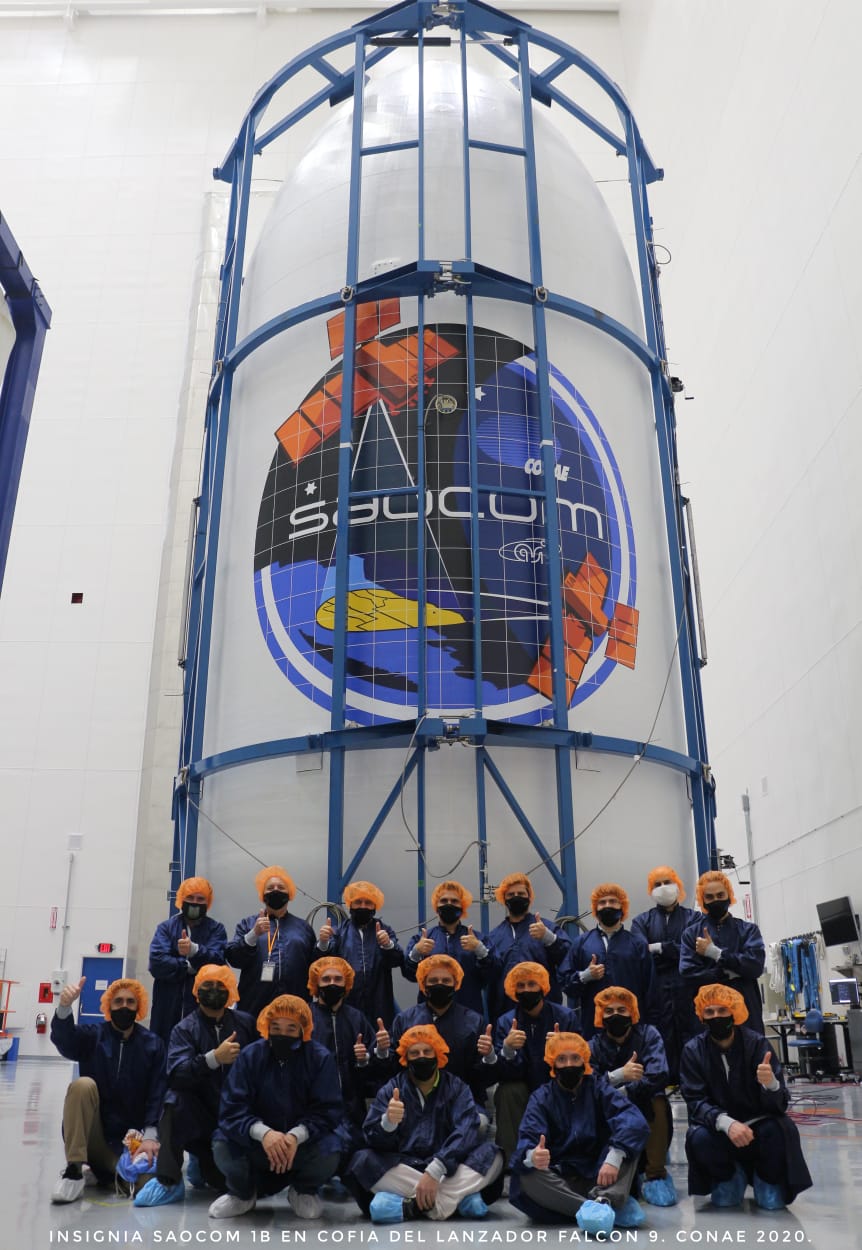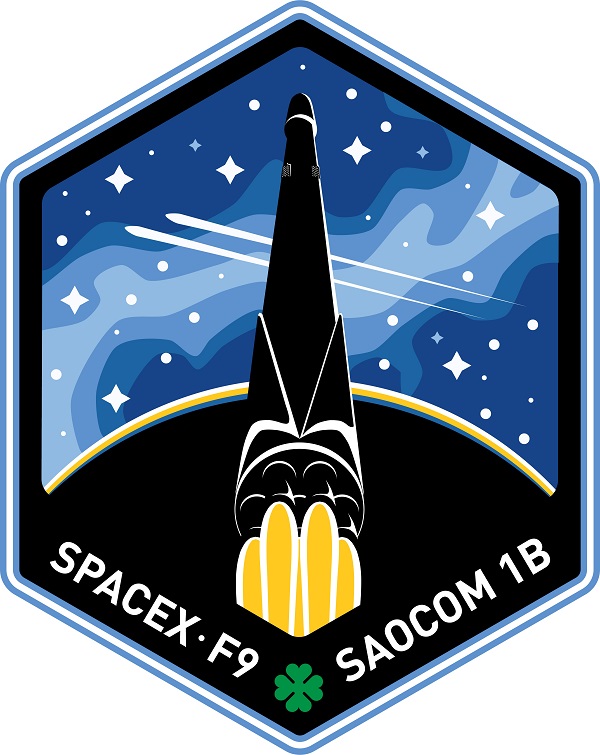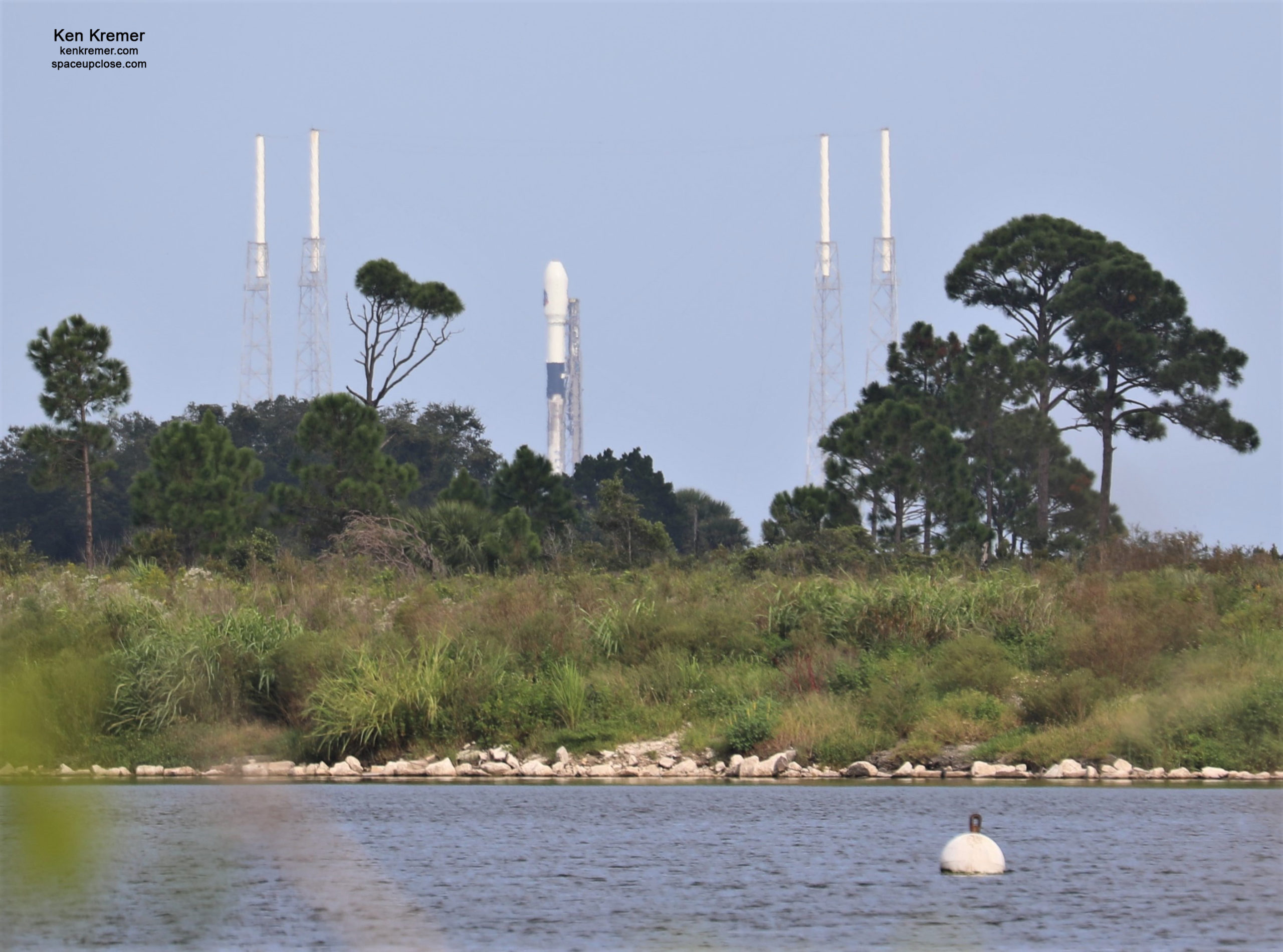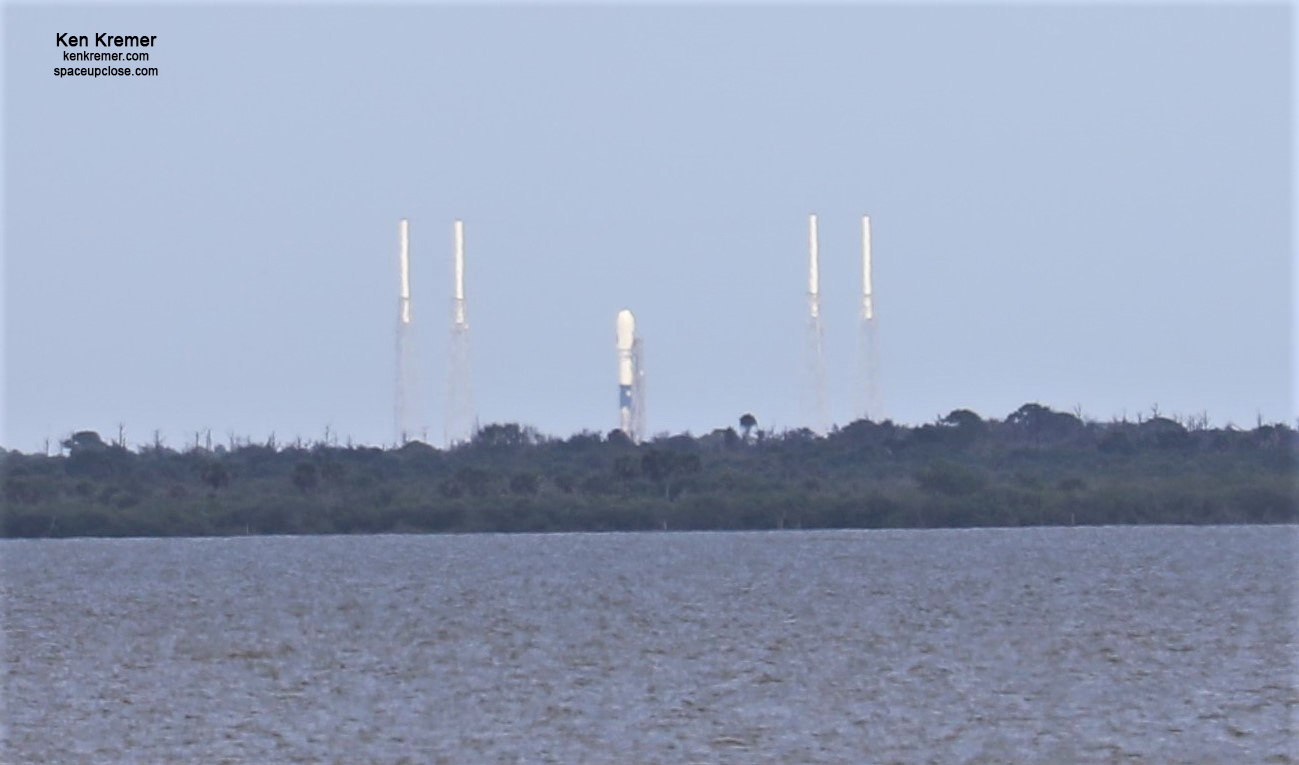 x