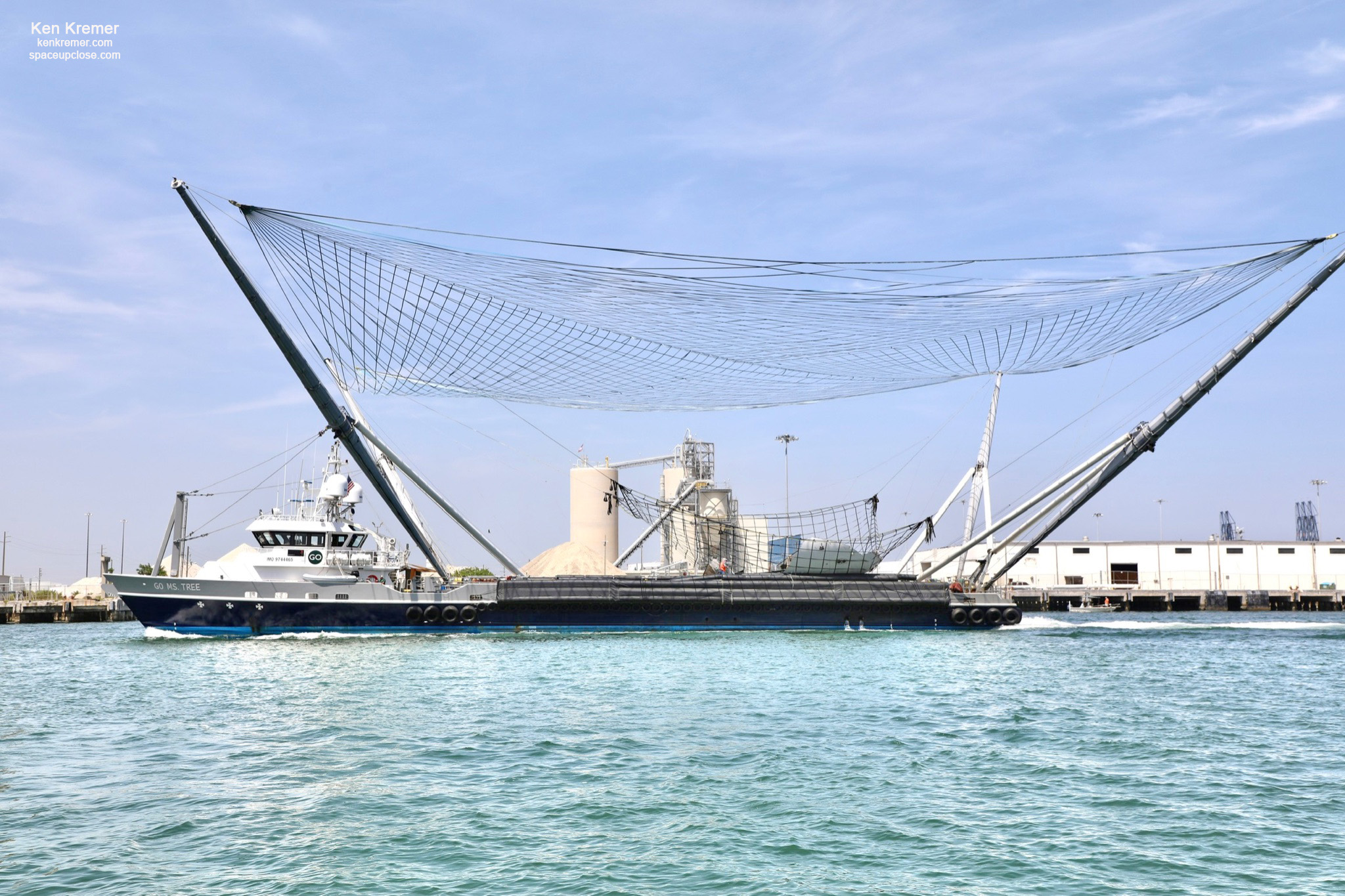 For SpaceUpClose.com & RocketSTEM
PORT CANAVERAL, FL – Alas it was not to be – as only broken bits of the payload fairing halves from the 12th SpaceX Starlink launch on Thursday morning, Sept. 3  this week were recovered by the SpaceX fleet and returned to Port Canaveral a day later Friday afternoon, Sept. 4.
SpaceX had not made any comment about the state of the two fairings halves recovery by their fleet of twin nose cone catcher boats GO Ms. Tree and GO Ms. Chief following Thursday's launch.
But it quickly became obvious to me and other media colleagues that the fairings were not only not intact – but that only smaller busted pieces and shards were actually retrieved from the Atlantic Ocean waters by both ships when they arrived back at Port Canaveral Friday afternoon around 2 p.m. ET Sept. 4.
Nevertheless SpaceX still deserves an 'A' for effort as no other rocket company even tries such a feat yet.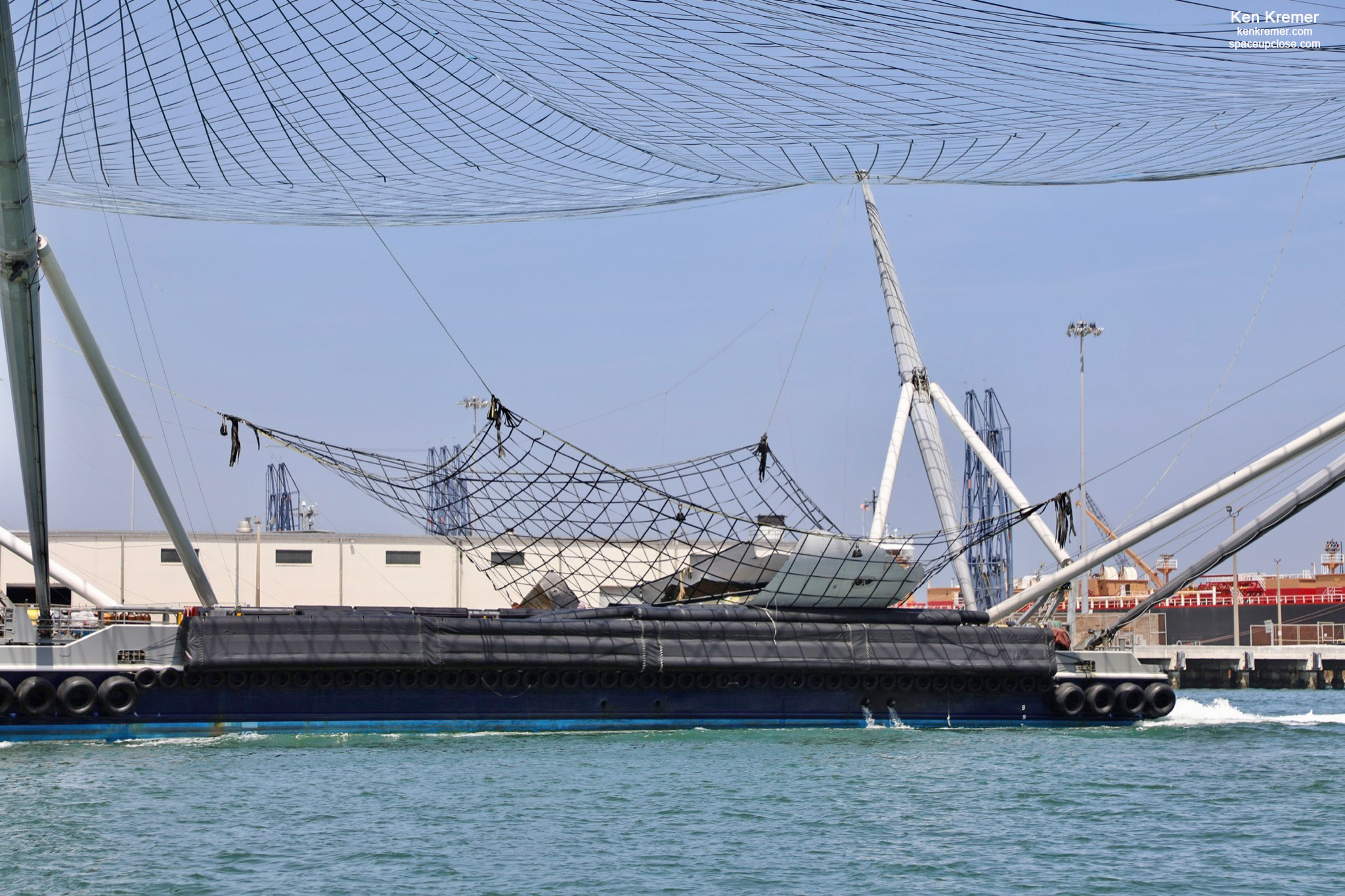 As the twins arrived home GO Ms. Tree and GO Ms. Chief were still fully rigged with their catchers mitt nets and the fairing bits comprising only a small portion of the total were recovered on deck and held inside the secondary nets – which scooped them from the ocean waters.
Check out my Space UpClose photos detailing all the action.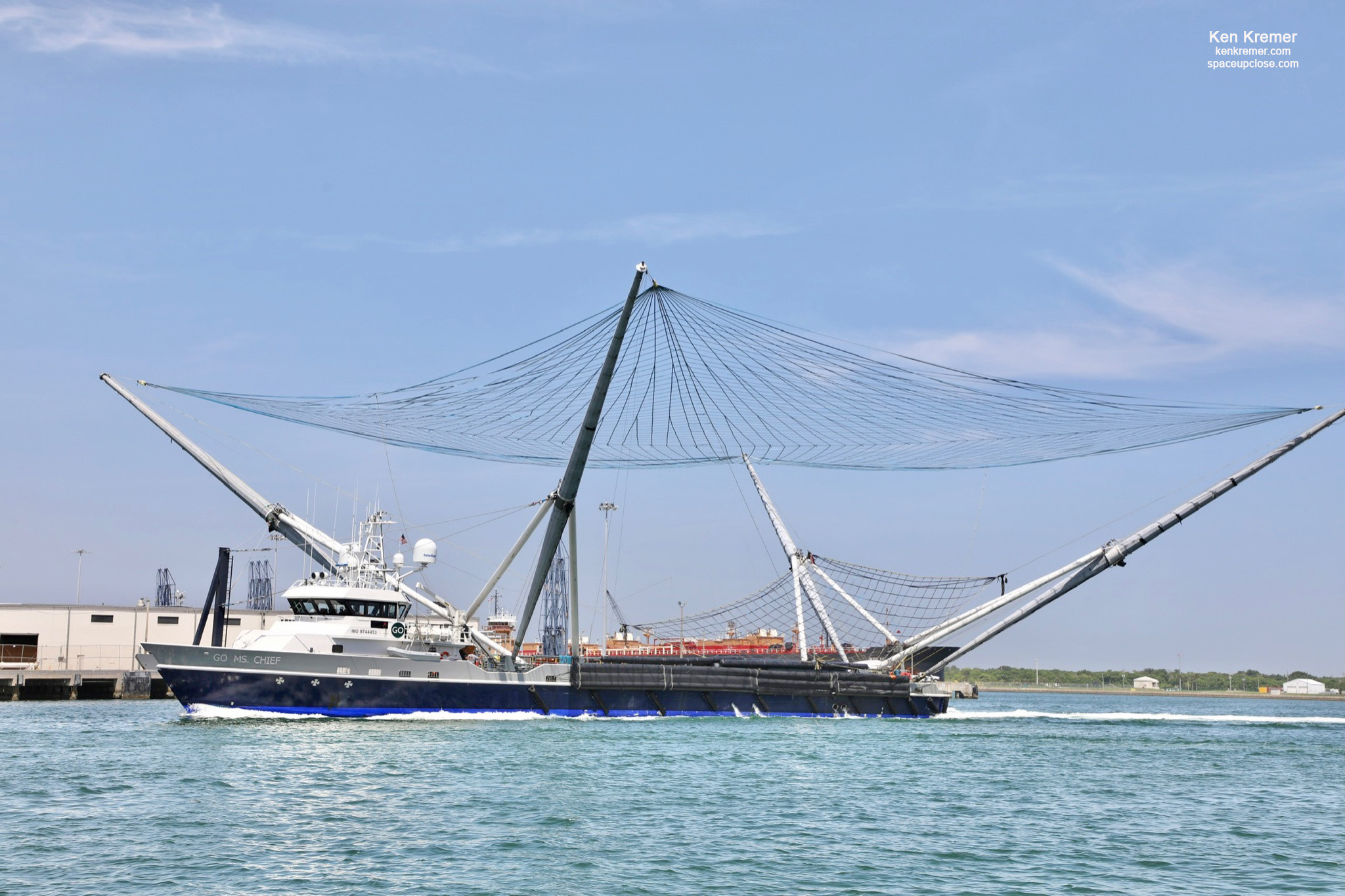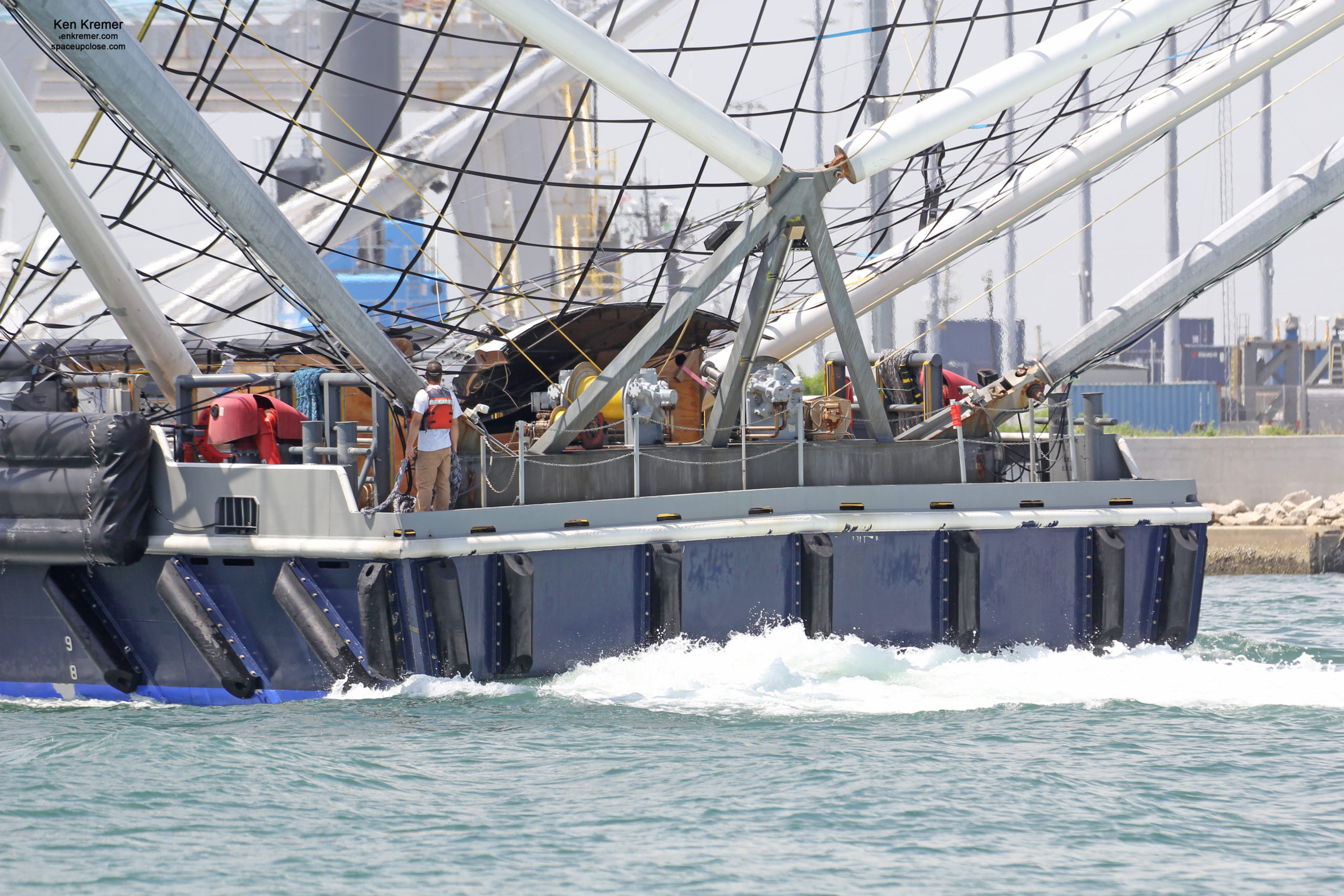 The dynamic duo sailed past Jetty Park Pier one by one into Port Canaveral channel separated by more than five minutes – rather than in a caravan almost immediately behind one another as is often but not always the case.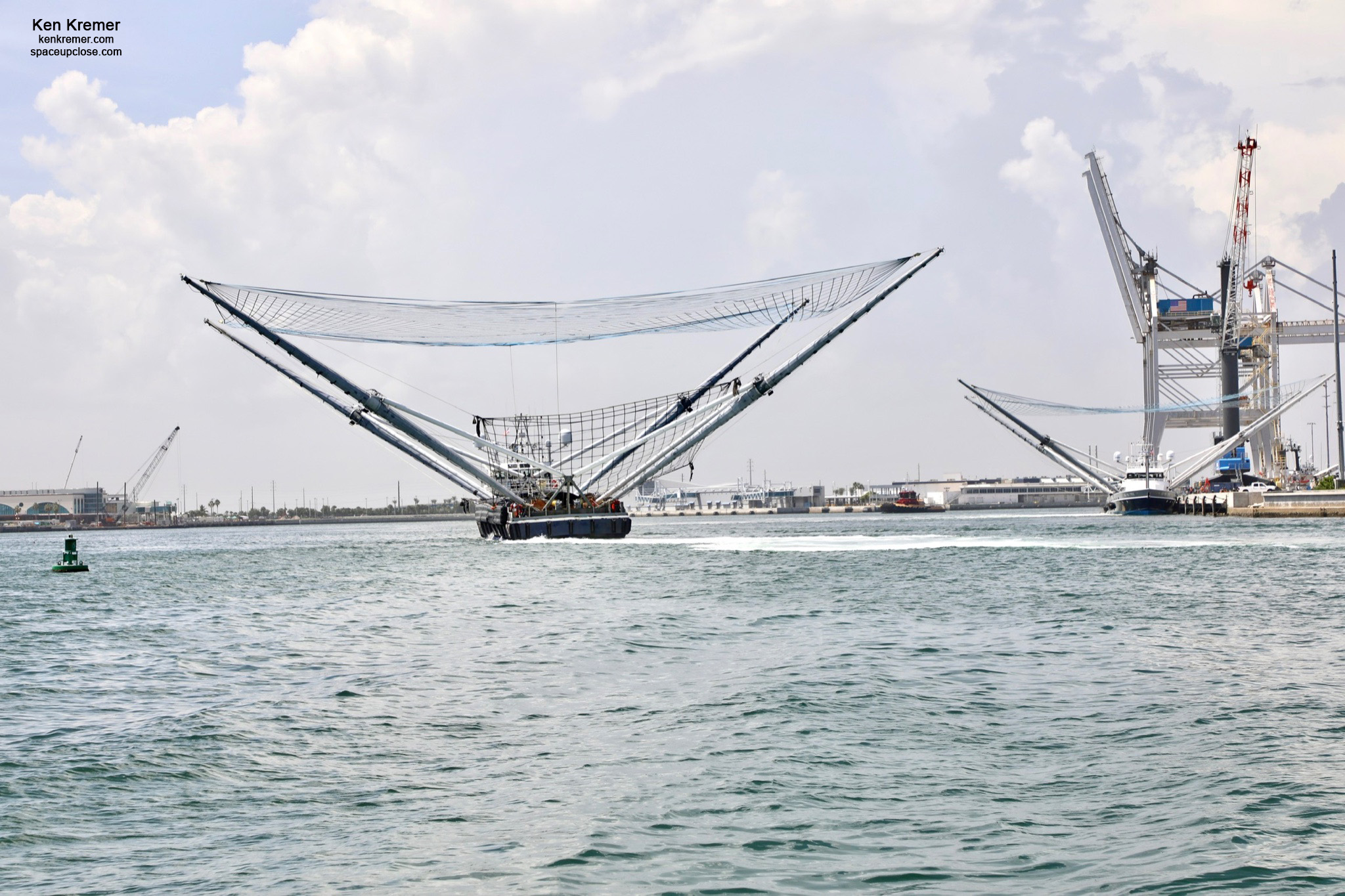 This situation is in start contrast to the last several fairing recovery attempts were we saw not only the full nose cone halves recovered – but also that they wewre seeming intact. At last from our view across the channel.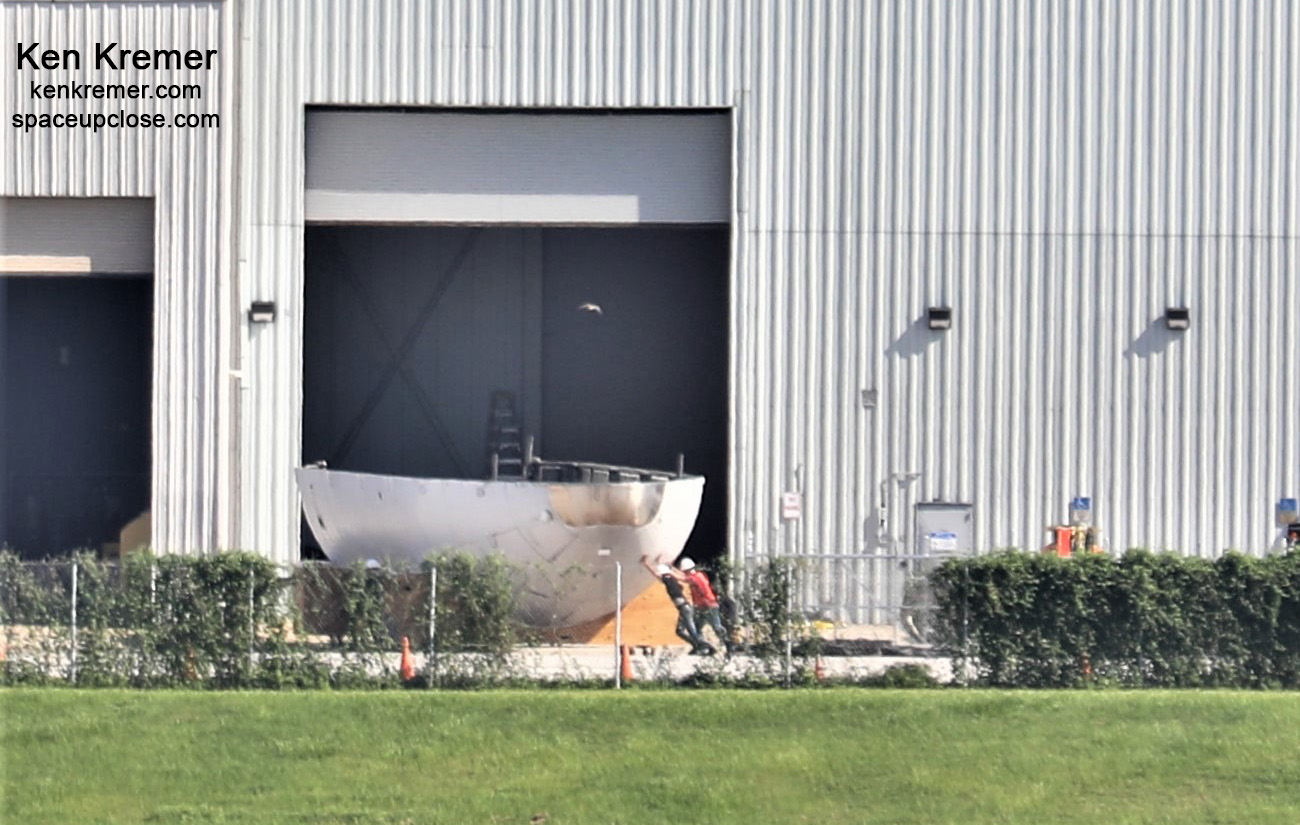 Check out my earlier fairing recovery articles and photos from this past month for example.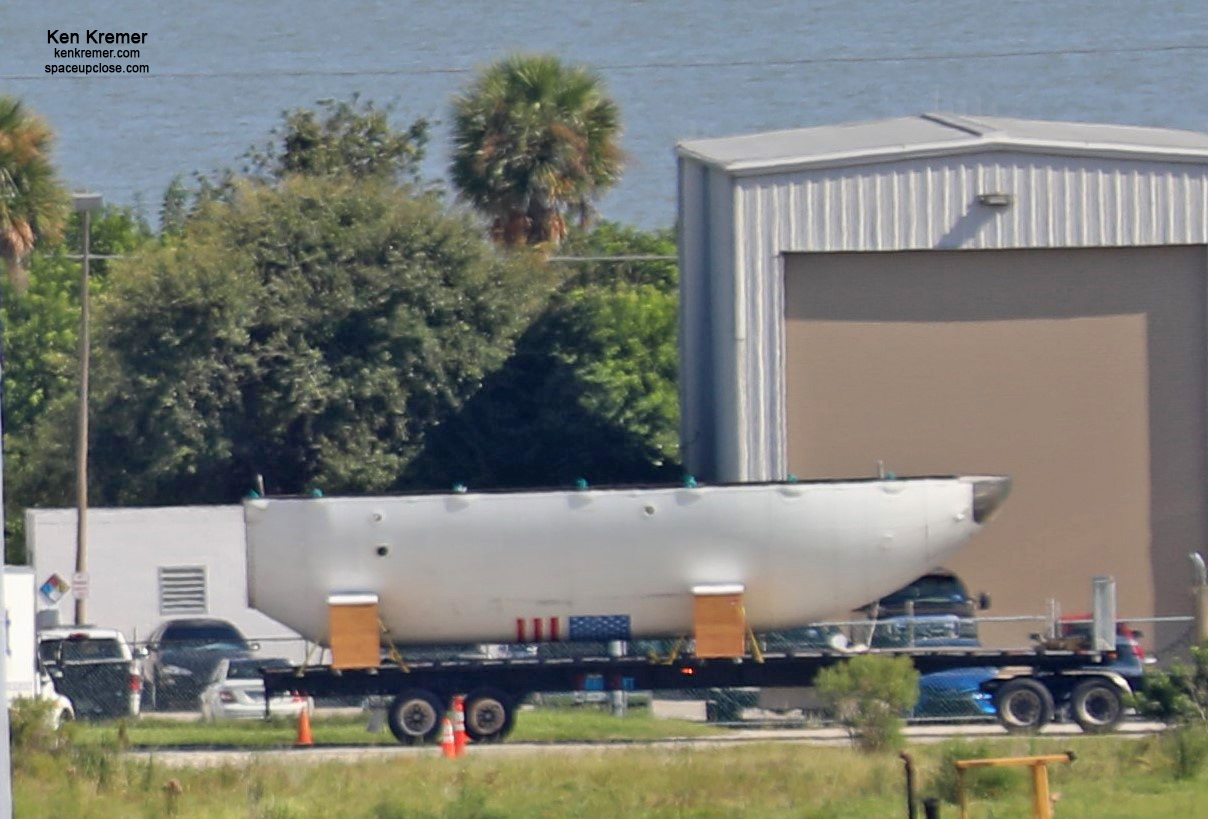 The Starlink mission began with space enthusiasts being treated to a beautiful breakfast time blastoff with bountiful water reflections amounting to what looked like two Falcon 9s launching simultaneously in opposite directions from many locations ringing the Florida Space Coast for Thursday's weather delayed liftoff of a 'flight-proven' Falcon on Sept. 3 that was originally supposed to open a historic double header of recycled SpaceX Falcon 9 1st stage launches on Sunday, Aug, 30 – carrying the next batch of Starlink internet relay satellites to orbit.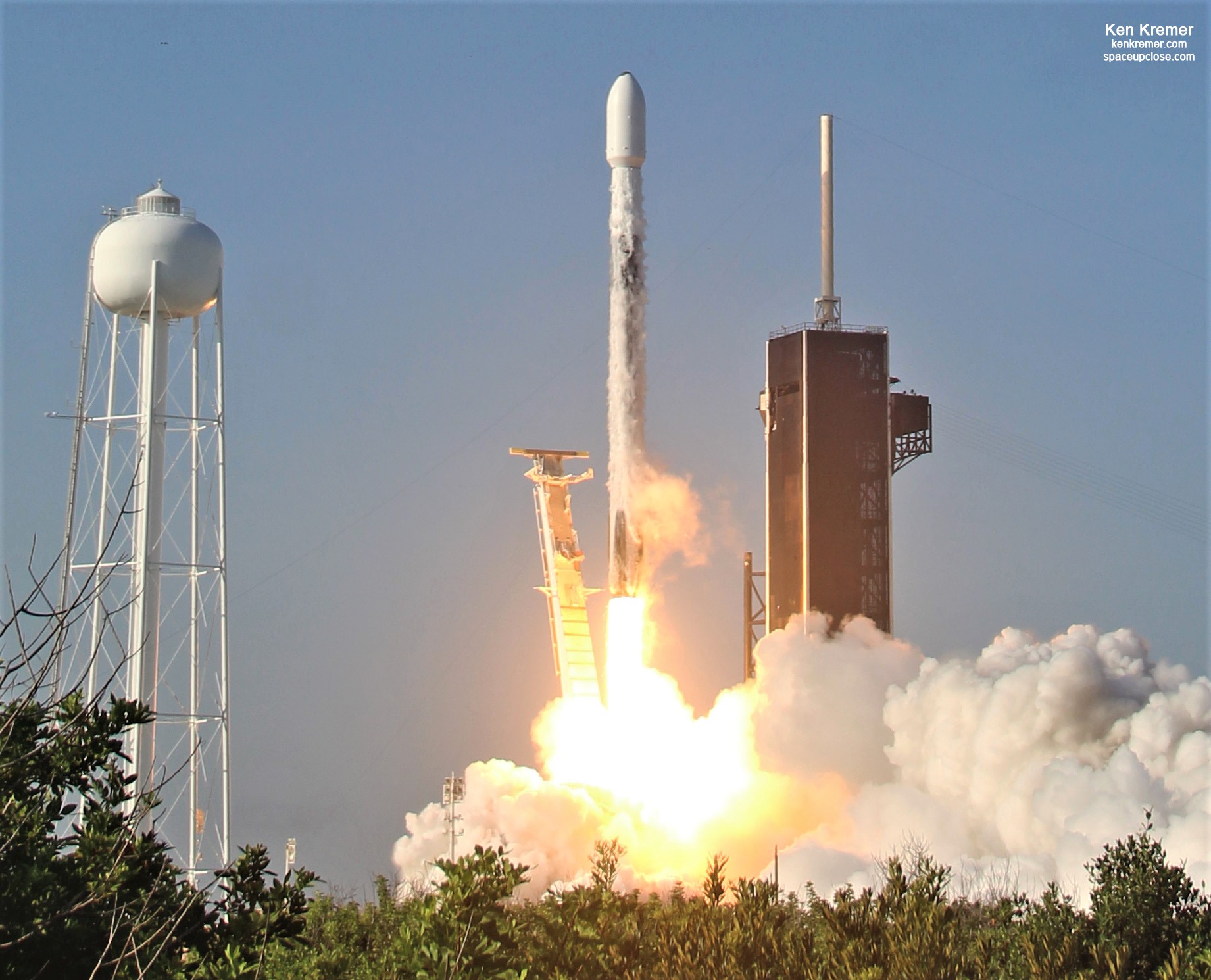 Thus overall Thursday's liftoff was the second Falcon 9 to rocket away in 4 days!
Nine Merlin 1D engines ignited at the appointed time and the 1x recycled Falcon 9 soared to space Thursday, September 3 at 8:46 a.m. EDT (1246 GMT) for launch of SpaceX's twelfth Starlink mission carrying 60 Starlink broadband satellites to low earth orbit from pad 39A at NASA's Kennedy Space Center in Florida.
Approximately eight minutes later the Falcon 9's first stage booster B1060.2 on its second flight relit a subset of its engines and soft landed on the ocean going "Of Course I Still Love You" droneship platform – already waiting in the Atlantic Ocean.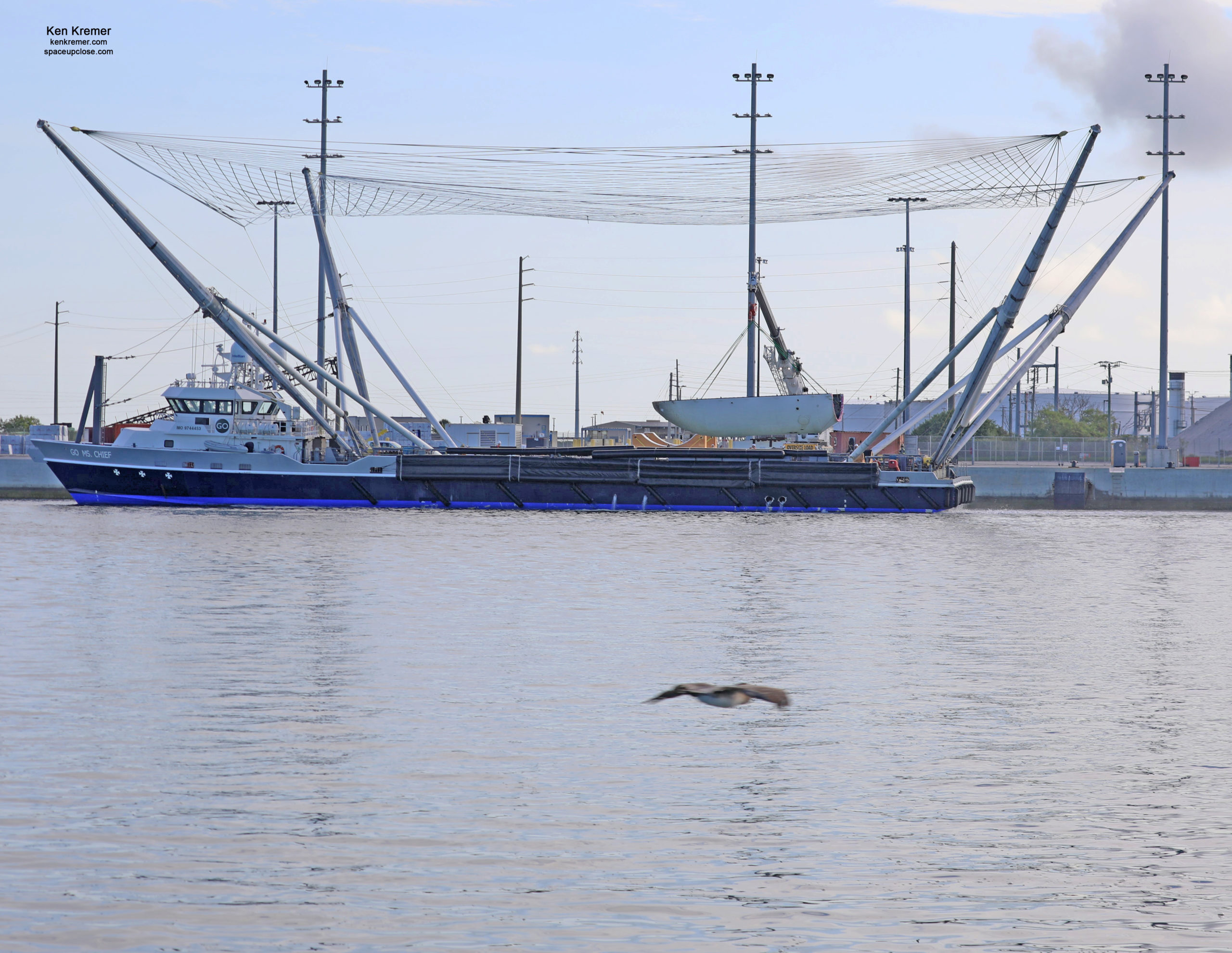 The booster is expected back Sunday. Watch for our upcoming story and photos.
The Starlink satellites were deployed approximately 14 minutes after liftoff to an initial orbit about 130 miles (210 km) and 210 miles (340 km) above Earth – and on-target inclined about 53 degrees to the equator.
"Deployment of 60 Starlink satellites confirmed," SpaceX tweeted with this video replay:
Deployment of 60 Starlink satellites confirmed pic.twitter.com/DdBxIOdOg1

— SpaceX (@SpaceX) September 3, 2020
SpaceX says you can sign up to receive updates on Starlink news and service availability in your area. Please visit starlink.com.
The Starlink team is "still in the beginning stages of our global space-based Internet constellation" said Kate Tice, a SpaceX engineer during the company's live launch webcast Thursday.
"We are well into our first phase of testing with our private beta program with plans to roll out a public beta later this year," Tice said.
"Falcon 9 launches 60 Starlink satellites to orbit – Starlink will deliver high-speed broadband internet to locations where access has been unreliable, expensive, or completely unavailable → http://starlink.com"
https://twitter.com/SpaceX/status/1301545239971127301
The two stage Falcon 9 rocket stands 229 feet (70 meters) tall.
My prelaunch photos from pad 39A were featured at WKMG CBS 6 TV News Orlando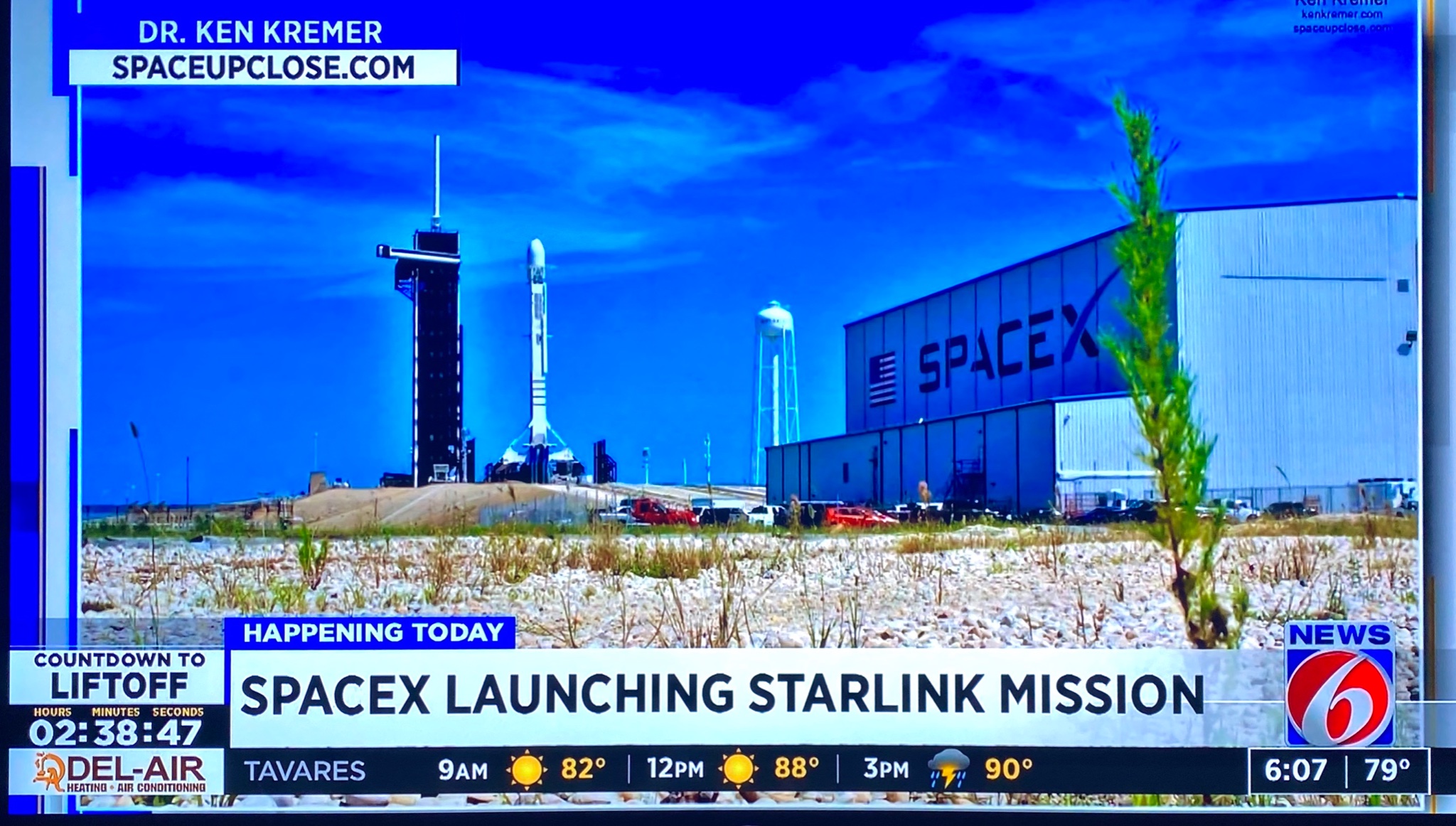 Watch Ken's continuing reports about Commercial Crew and Artemis and onsite for live reporting of upcoming and recent SpaceX and ULA launches including Demo-2, Starlink, X-37B, Solar Orbiter, Mars 2020 and more at the Kennedy Space Center and Cape Canaveral Space Force Station.
Stay tuned here for Ken's continuing Earth and Planetary science and human spaceflight news: www.kenkremer.com –www.spaceupclose.com – twitter @ken_kremer – email: ken at kenkremer.com
Dr. Kremer is a research scientist and journalist based in the KSC area, active in outreach and interviewed regularly on TV and radio about space topics.
………….
Ken's photos are for sale and he is available for lectures and outreach events