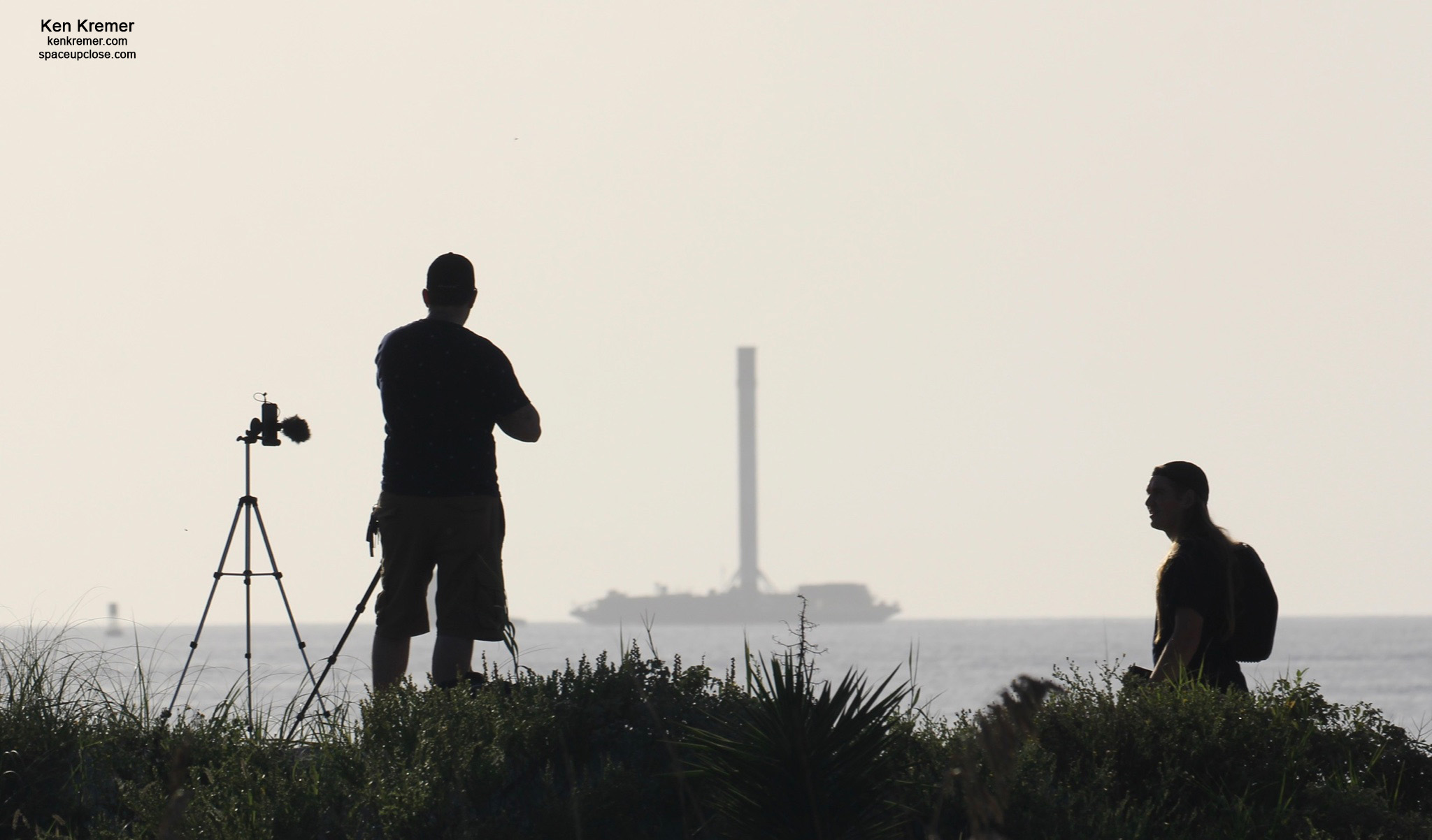 For SpaceUpClose.com & RocketSTEM
PORT CANAVERAL, FL – Looking somewhat sootier it was another sterling sunrise return on Sunday for the 2x flown 1st stage booster into Port Canaveral towed triumphantly atop the 'Of Course I Still Love You' (OSICLY) droneship 3 days after SpaceX's launch of the 12th batch of the firms Starlink constellation of broadband internet satellites on Thursday morning, Sept. 3, from the Florida Space Coast.
The OCISLY droneship and the now 2x recovered launched/landed booster B1060.2 at last began her final approach to Jetty Park and Pier just past sunrise around 8:15 a.m. ET towed by tugboat Finn Falgout and welcomed by a small crowd of my media colleagues and beachgoers.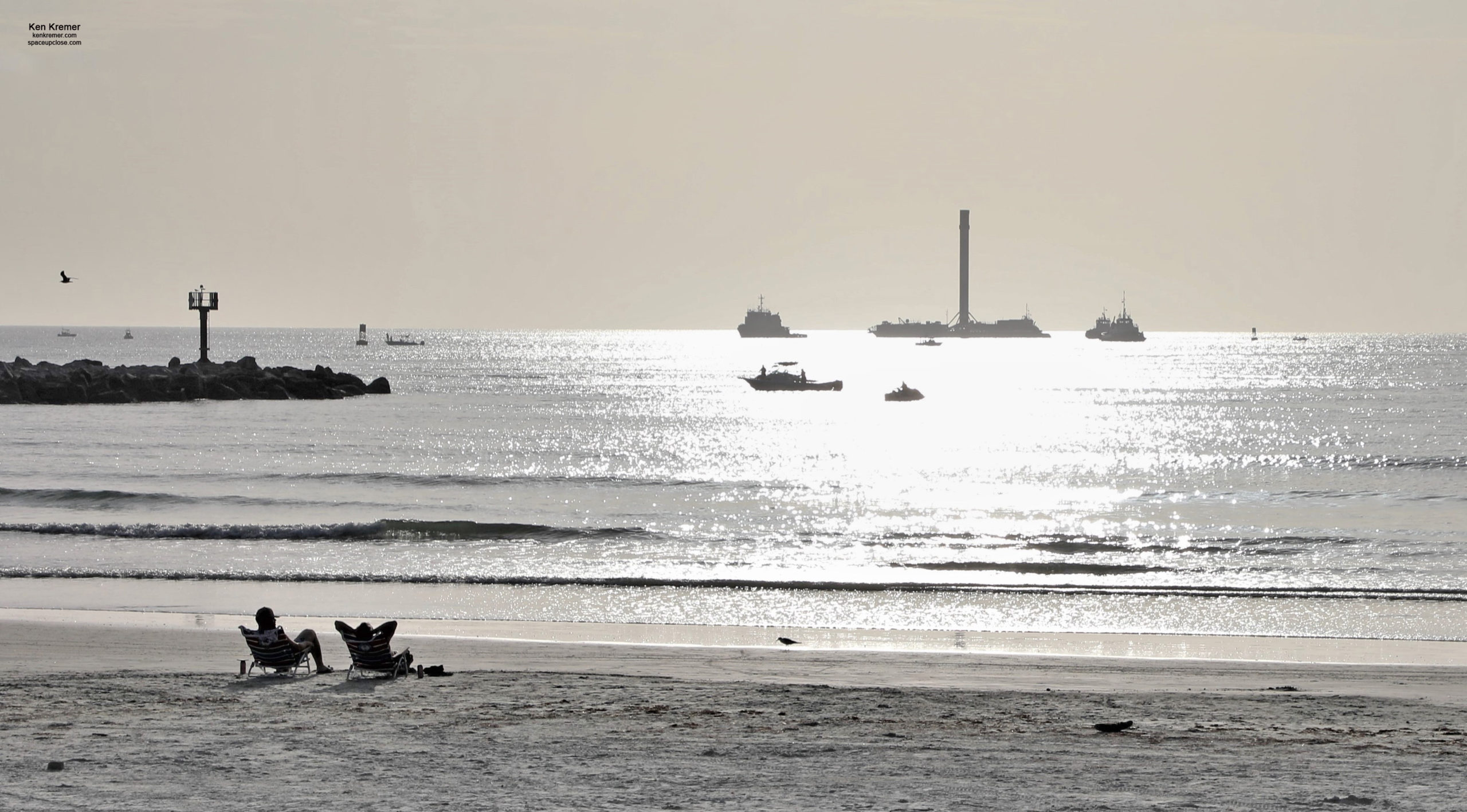 Today's booster dawn arrival was greeted by super strong sunglare with broken clouds and fine Space Coast weather – very luckily warm, dry and calm compared to the torrential downpours inundating the region much of the past week.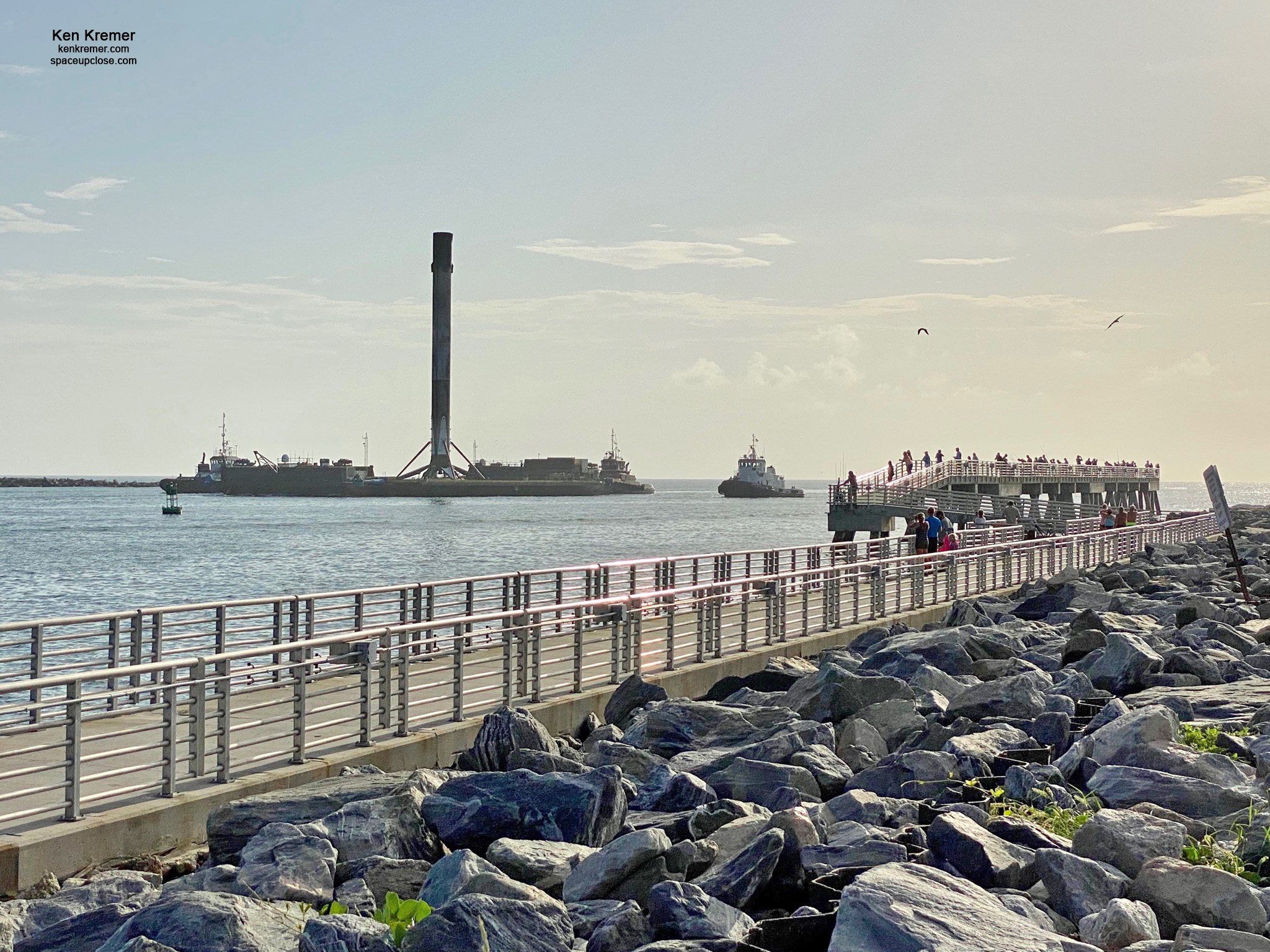 The booster waited off shore in the Atlantic Ocean overnight until entering the channel past Jetty Park Pier after sunrise around approaching after 8 a.m.  after a crew transfer operation Sun., Sept. 6.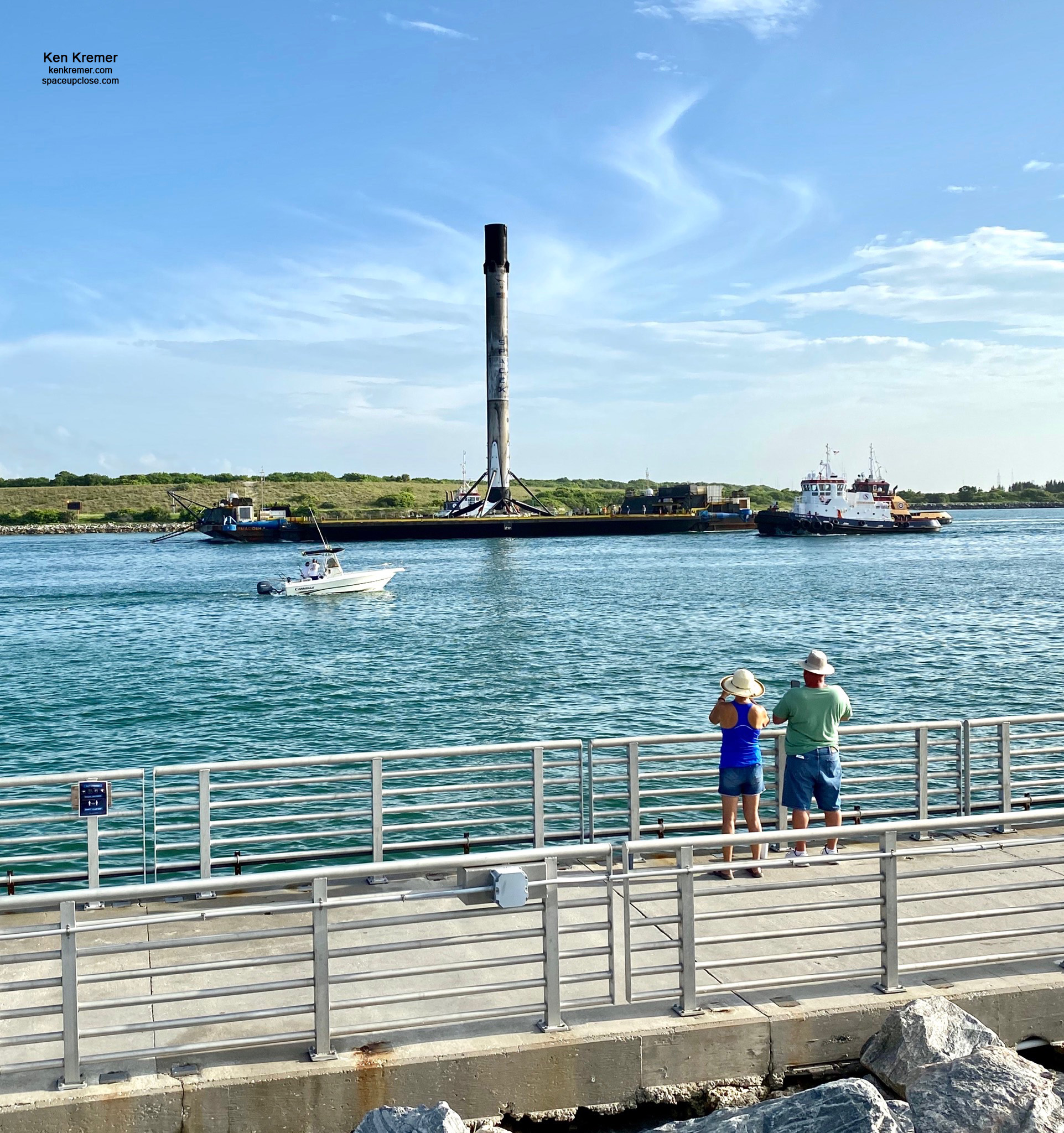 Enjoy our Space UpClose photos of the Falcon 9 booster return taken by Ken Kremer.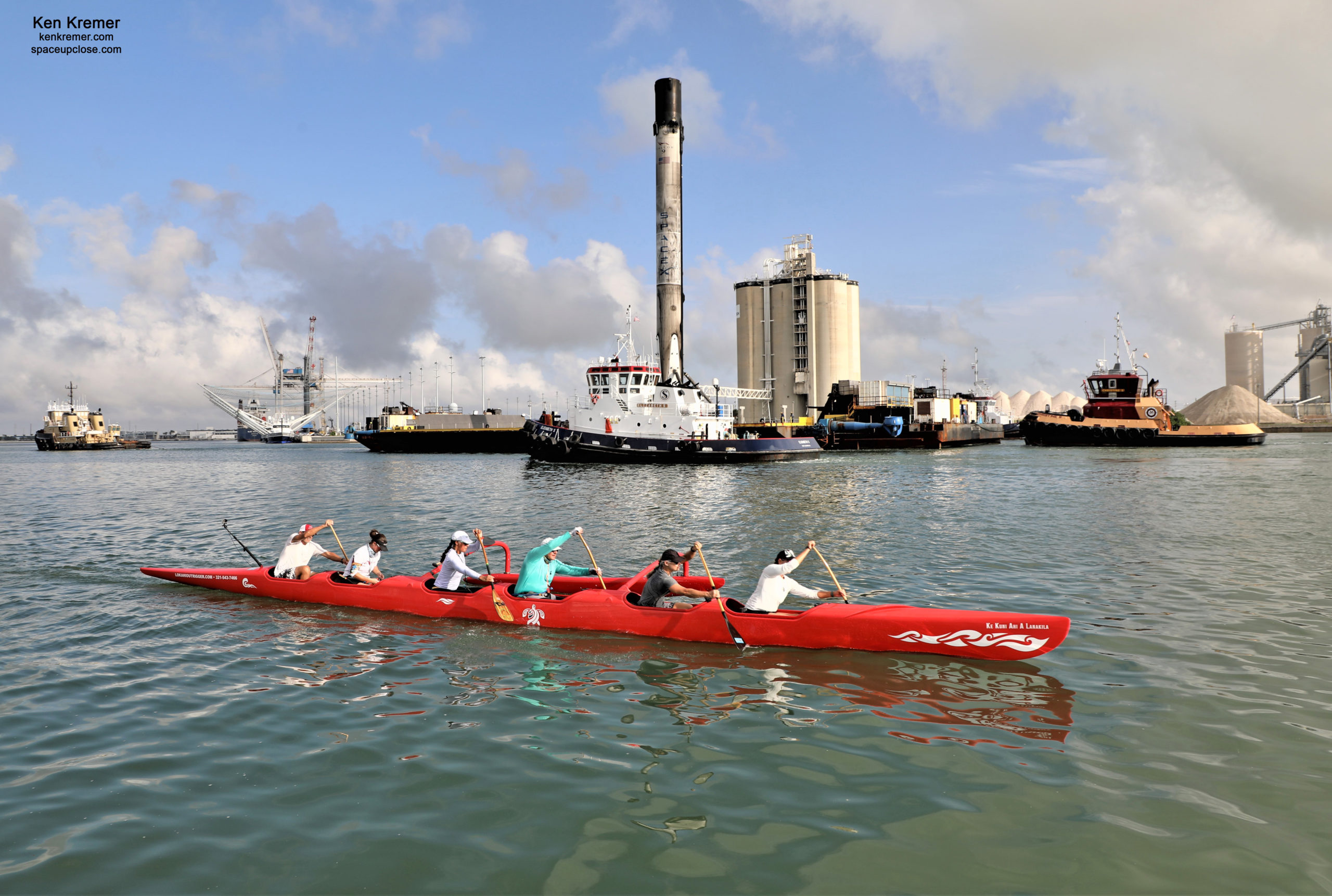 Check back as the gallery grows.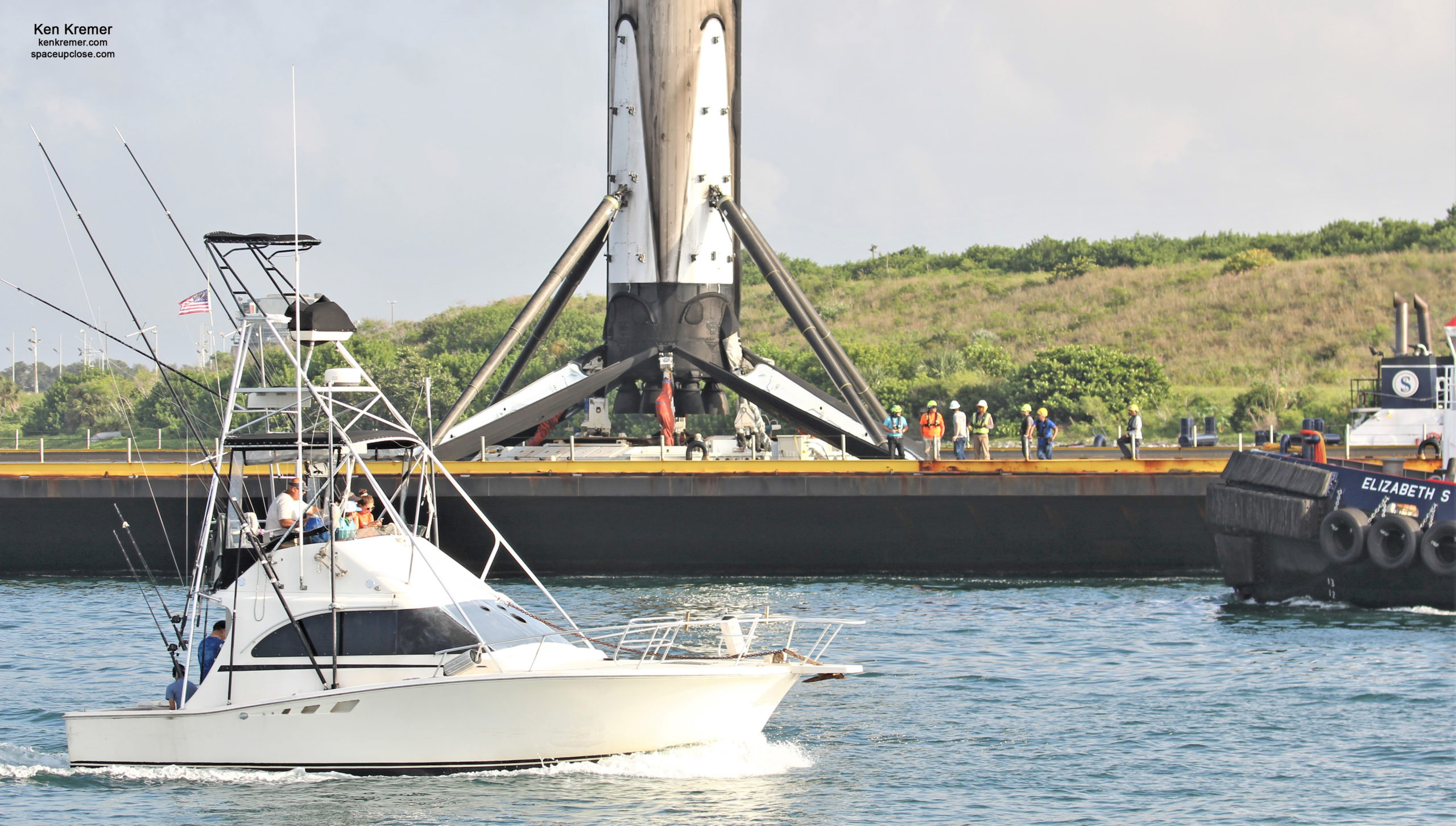 The now blacker from being twice flown 16-story tall booster standing firmly upright on OCISLY sailed swiftly past Jetty Park Pier and reached the northside berthing port as usual some 45 minutes after port arrival.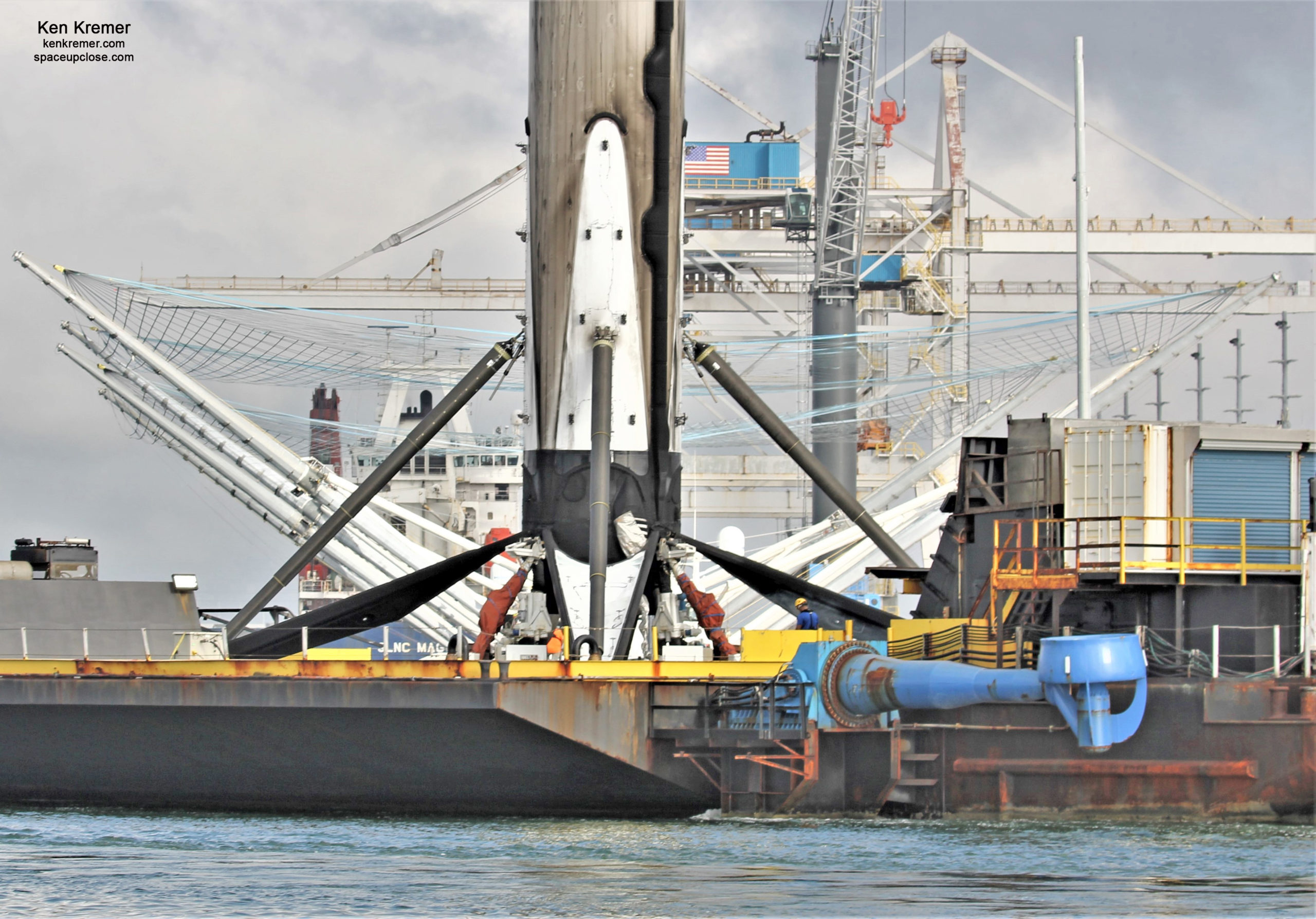 And then somewhat surprisingly that's where the work stopped for the day on Sunday morning.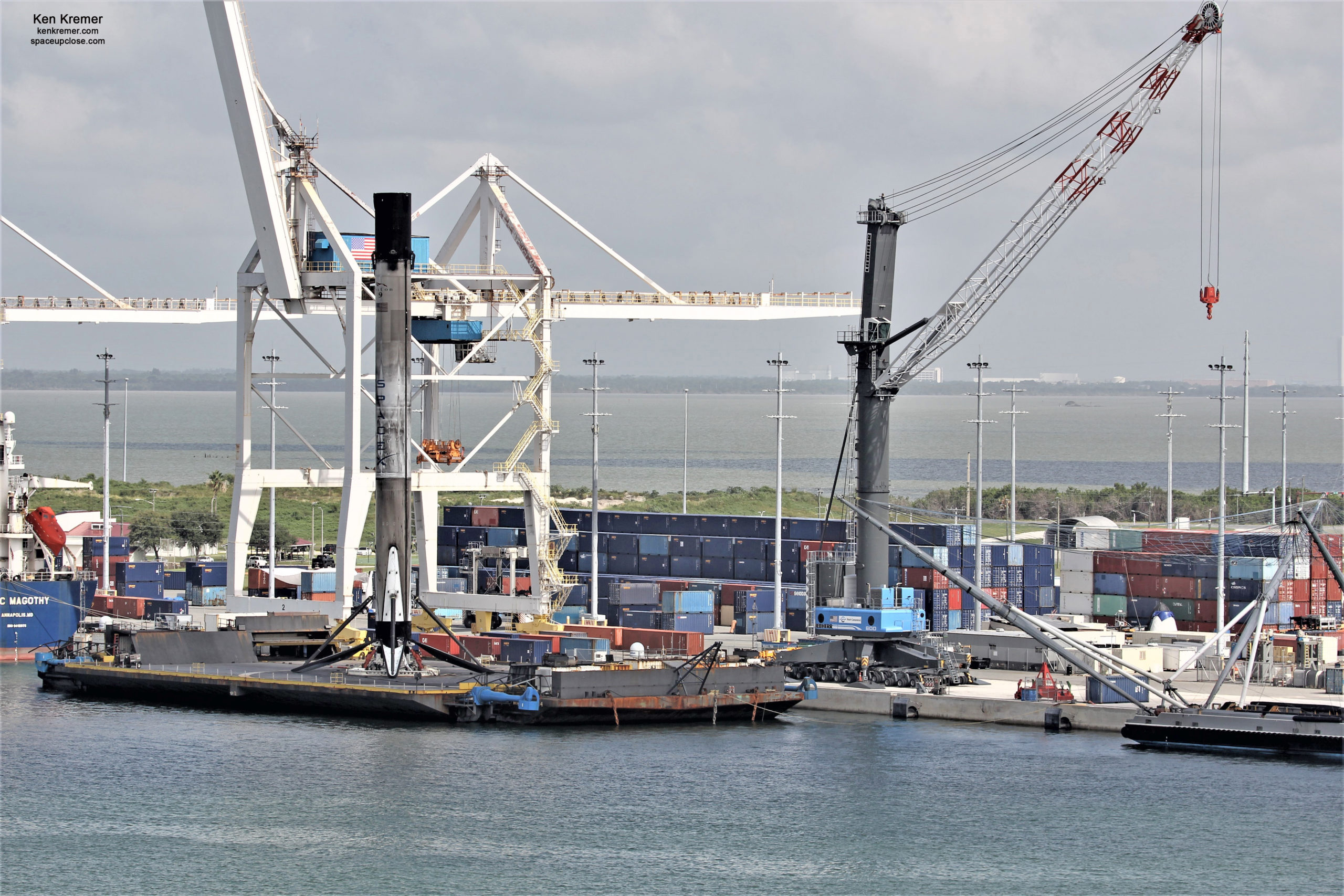 Crane workers did not swing into action with the giant German-made Liebherr crane and the booster remained on OCISLY for the weekend.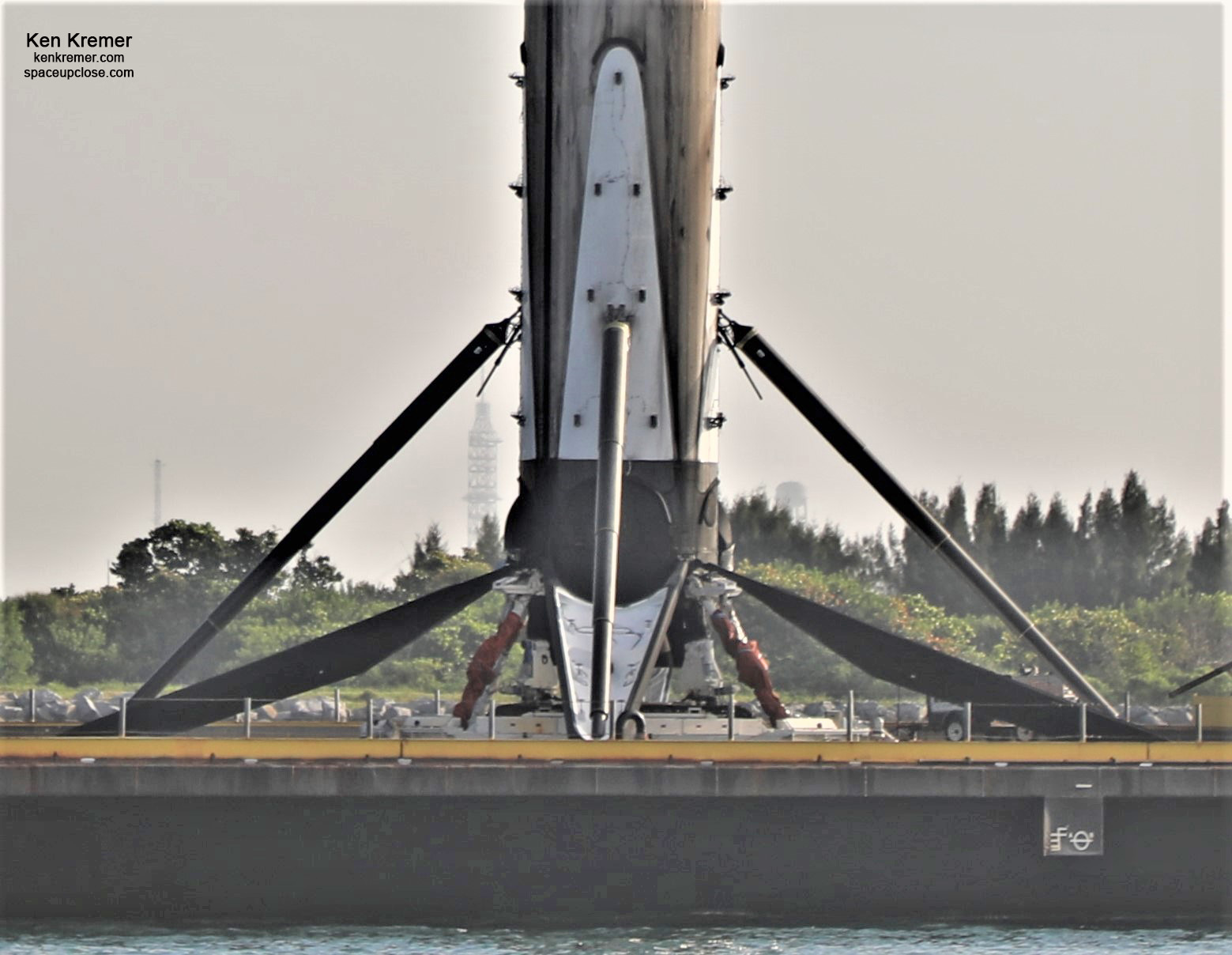 Next step will be to attach the booster hoisting cap to the top of the 16 story tall blackened 1st stage and hoist it off OCISLY.
Finally the 4 landing legs should be retracted.
Then the booster will be lowered horizontal and transported back to the Cape for eventual launch on a 3rd mission in the coming months.
The Starlink mission began with space enthusiasts being treated to a beautiful breakfast time blastoff with bountiful water reflections amounting to what looked like two Falcon 9s launching simultaneously in opposite directions from many locations ringing the Florida Space Coast for Thursday's weather delayed liftoff of a 'flight-proven' Falcon on Sept. 3 that was originally supposed to open a historic double header of recycled SpaceX Falcon 9 1st stage launches on Sunday, Aug, 30 – carrying the next batch of Starlink internet relay satellites to orbit.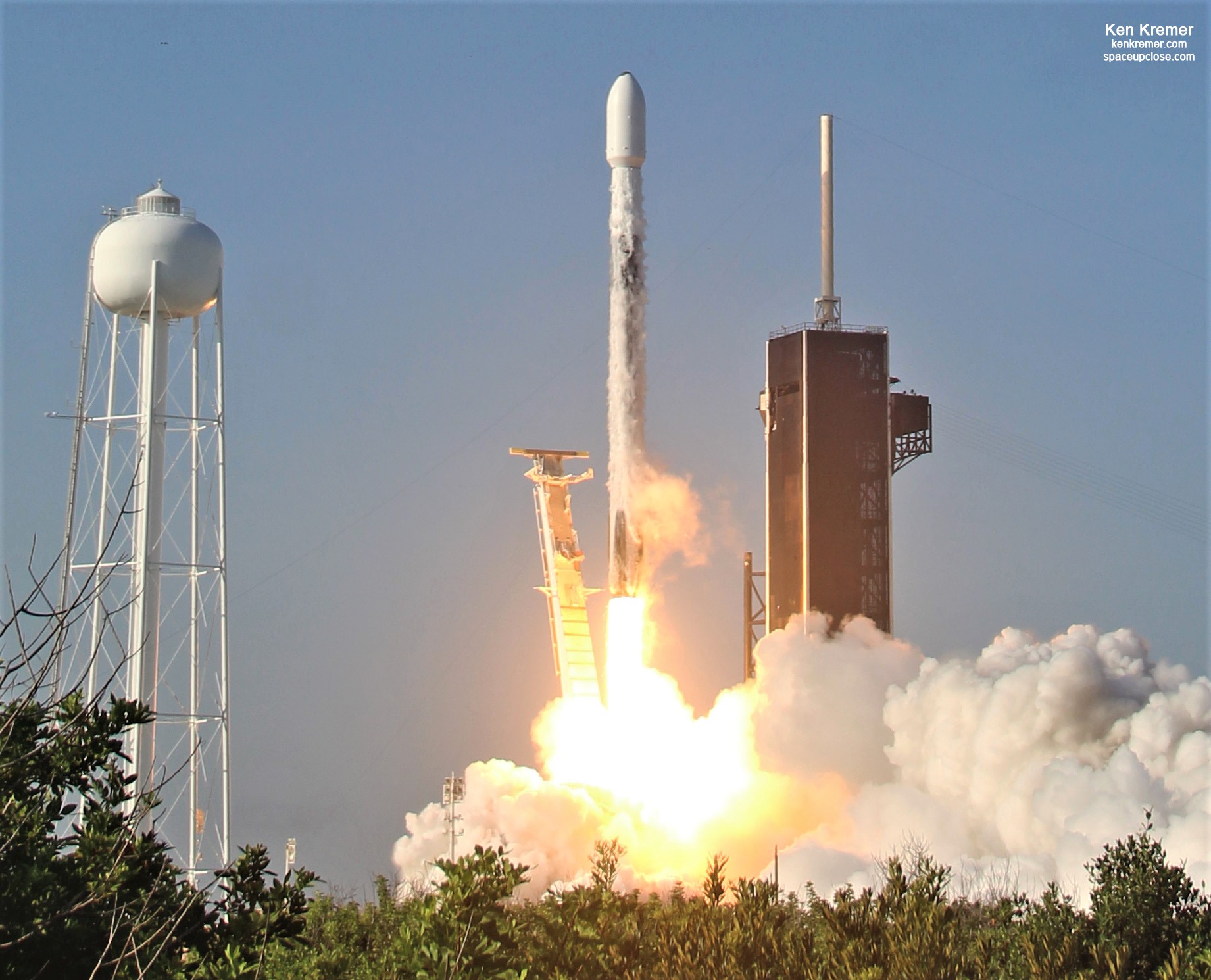 Thus overall Thursday's liftoff was the second Falcon 9 to rocket away in 4 days!
Falcon 9's first stage previously supported launch of the GPS III Space Vehicle 03 mission in June 2020.
Approximately eight minutes later the Falcon 9's first stage booster B1060.2 on its second flight relit a subset of its engines and soft landed on the ocean going "Of Course I Still Love You" droneship platform – already waiting in the Atlantic Ocean.
Broken bits of the payload fairing halves from the 12th SpaceX Starlink launch were recovered by the SpaceX fleet of twin nose cone catcher boats GO Ms. Tree and GO Ms. Chief and returned to Port Canaveral a day later Friday afternoon, Sept. 4.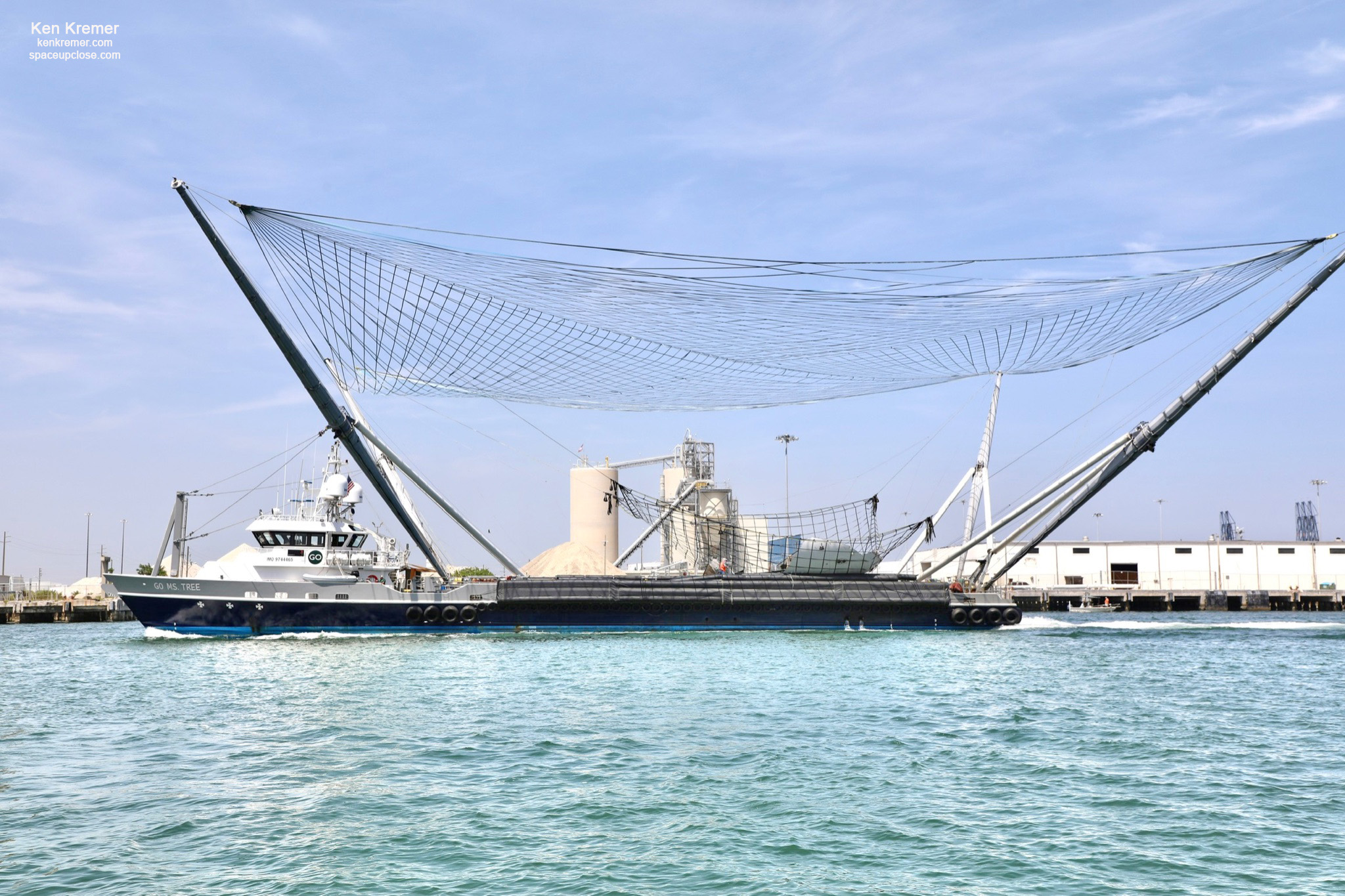 But It quickly became obvious to me and other media colleagues that the fairings were not only not intact – but that only smaller busted pieces and shards were actually retrieved from the Atlantic Ocean waters by both ships when they arrived back at Port Canaveral Friday afternoon around 2 p.m. ET Sept. 4.
Nevertheless SpaceX still deserves an 'A' for effort as no other rocket company even tries such a feat yet.
As the twins arrived home GO Ms. Tree and GO Ms. Chief were still fully rigged with their catchers mitt nets and the fairing bits comprising only a small portion of the total were recovered on deck and held inside the secondary nets – which scooped them from the ocean waters.
Check out my Space UpClose article and photos detailing all the action.
The dynamic duo sailed past Jetty Park Pier one by one into Port Canaveral channel separated by more than five minutes – rather than in a caravan almost immediately behind one another as is often but not always the case.
The two stage Falcon 9 rocket stands 229 feet (70 meters) tall.
My prelaunch photos from pad 39A were featured at WKMG CBS 6 TV News Orlando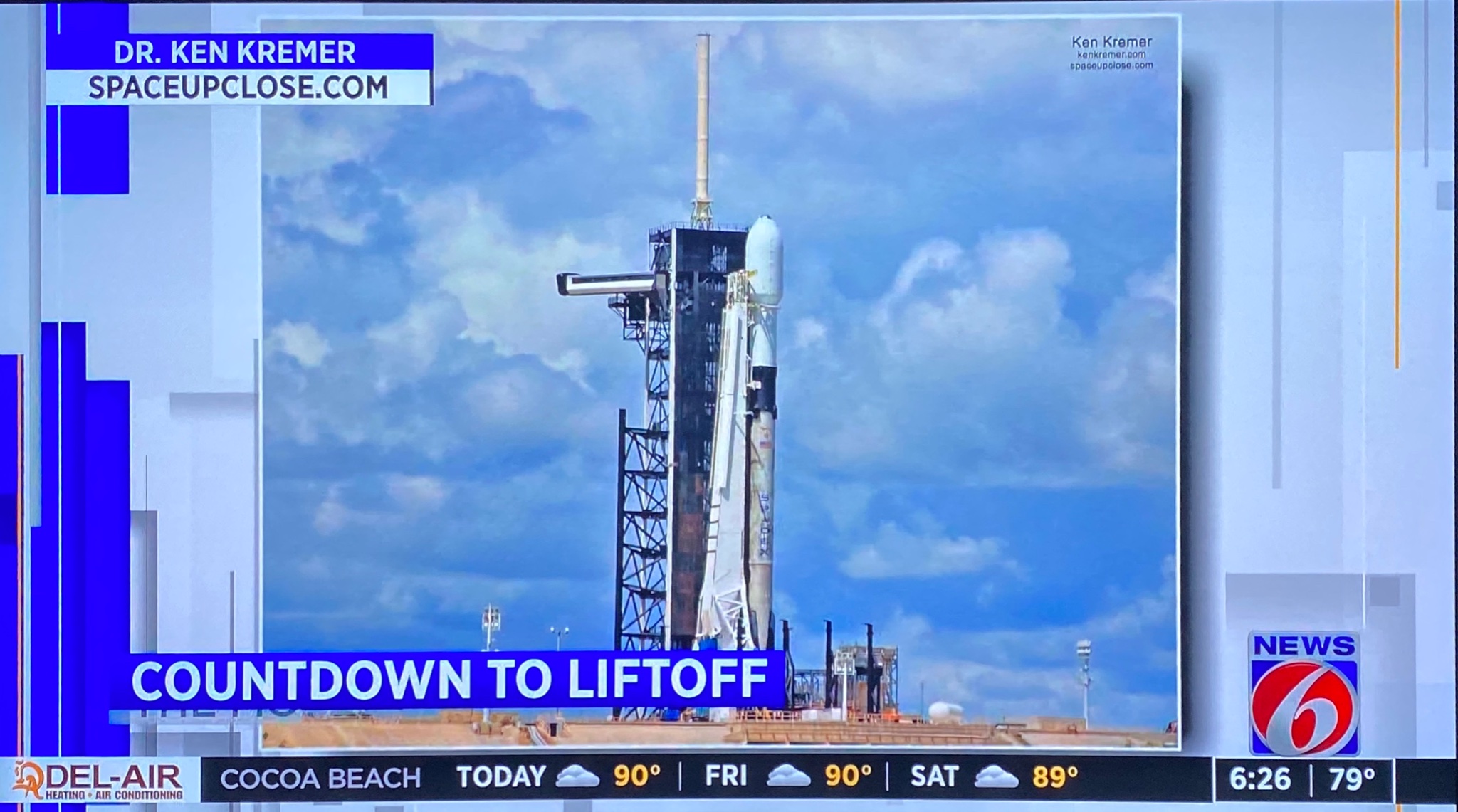 Watch Ken's continuing reports about Commercial Crew and Artemis and onsite for live reporting of upcoming and recent SpaceX and ULA launches including Demo-2, Starlink, X-37B, Solar Orbiter, Mars 2020 and more at the Kennedy Space Center and Cape Canaveral Space Force Station.
Stay tuned here for Ken's continuing Earth and Planetary science and human spaceflight news: www.kenkremer.com –www.spaceupclose.com – twitter @ken_kremer – email: ken at kenkremer.com
Dr. Kremer is a research scientist and journalist based in the KSC area, active in outreach and interviewed regularly on TV and radio about space topics.
………….
Ken's photos are for sale and he is available for lectures and outreach events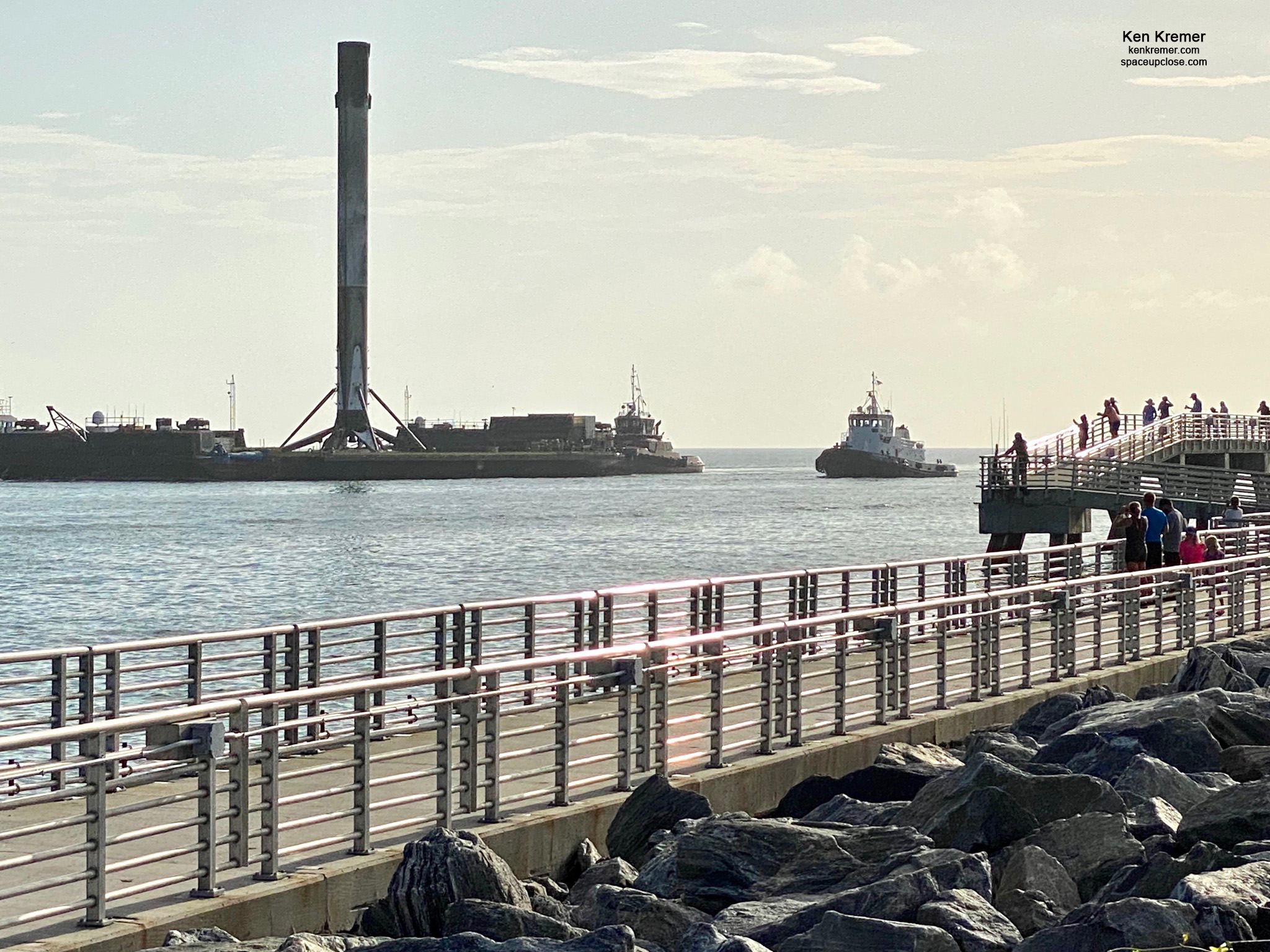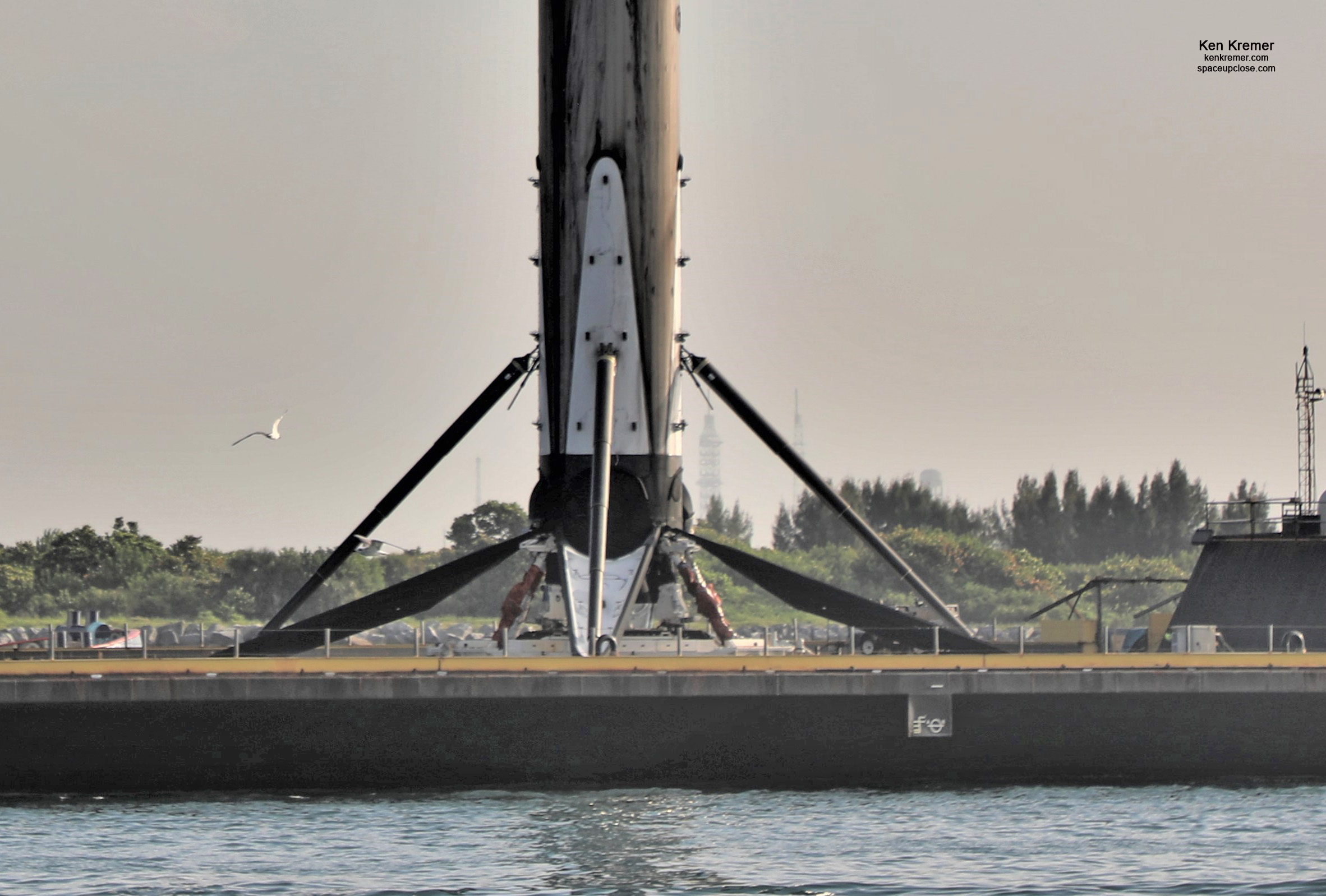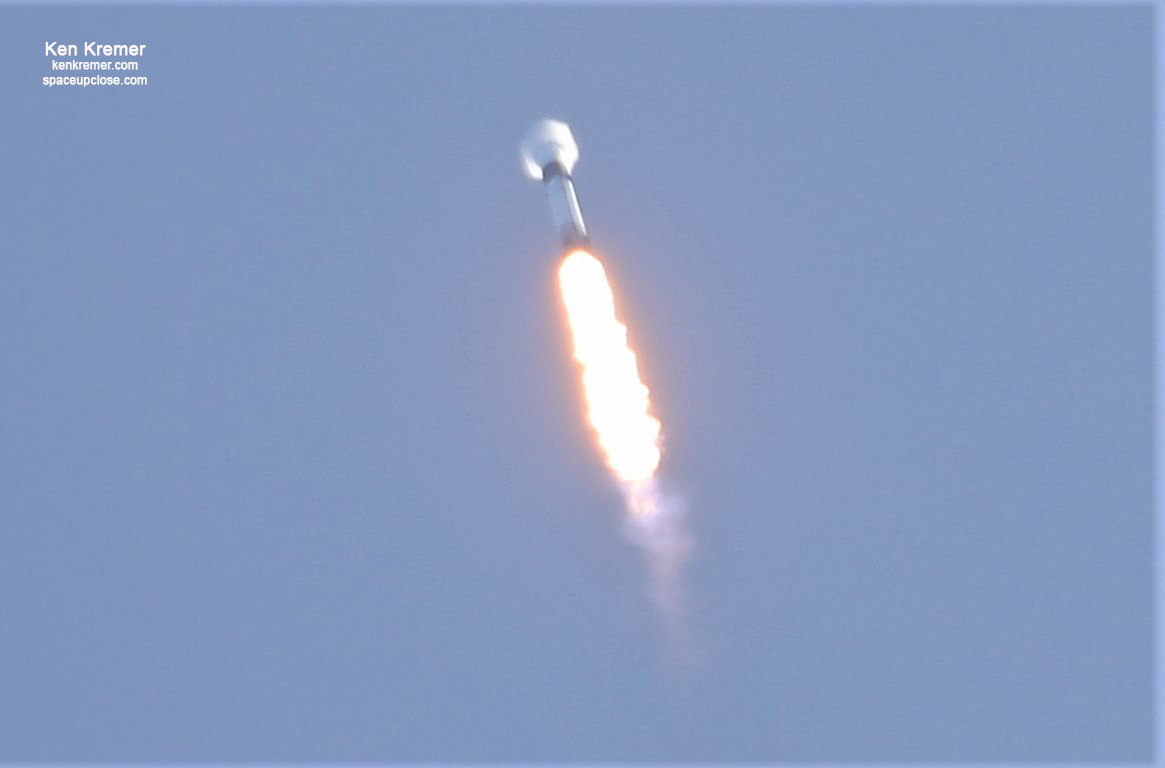 x