For SpaceUpClose.com & RocketSTEM
PORT CANAVERAL, FL – Following last Thursday's (Oct. 8) stellar sunset return of the 3x flown and landed SpaceX Falcon 9 1st stage from the 13th Starlink mission to Port Canaveral and Florida's Space Coast atop the 'Of Course I Still Love You' (OSICLY) droneship the crane crew hoisted the booster off the ship and onto land late Monday and then successfully retracted all 4 landing legs.
Enjoy our twilight and nighttime photos of the stunning booster standing vertical on the ground pedestal with the quartet of landing legs fully retracted on Monday, Oct. 12. At the north cargo pier at Port Canaveral, FL.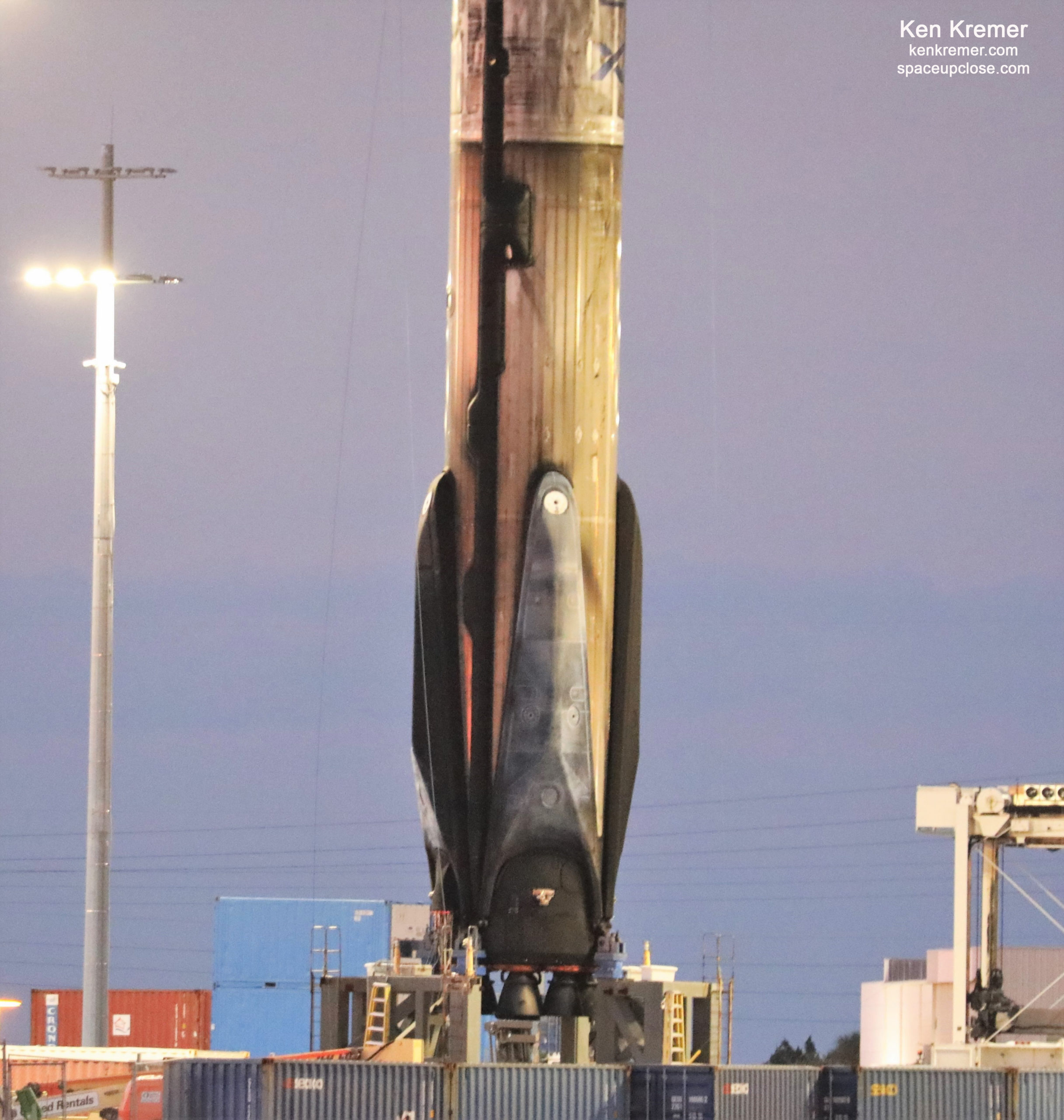 The 'flight-proven' Falcon 9 1st stage had originally launched on the 13th  mission carrying Starlink broadband internet satellites took place during the instantaneous window at 7:29 a.m. EDT  (1129 GMT) Tuesday morning, Oct. 6 from Launch Complex-39A on NASA's Kennedy Space Center – just a few minutes after sunrise.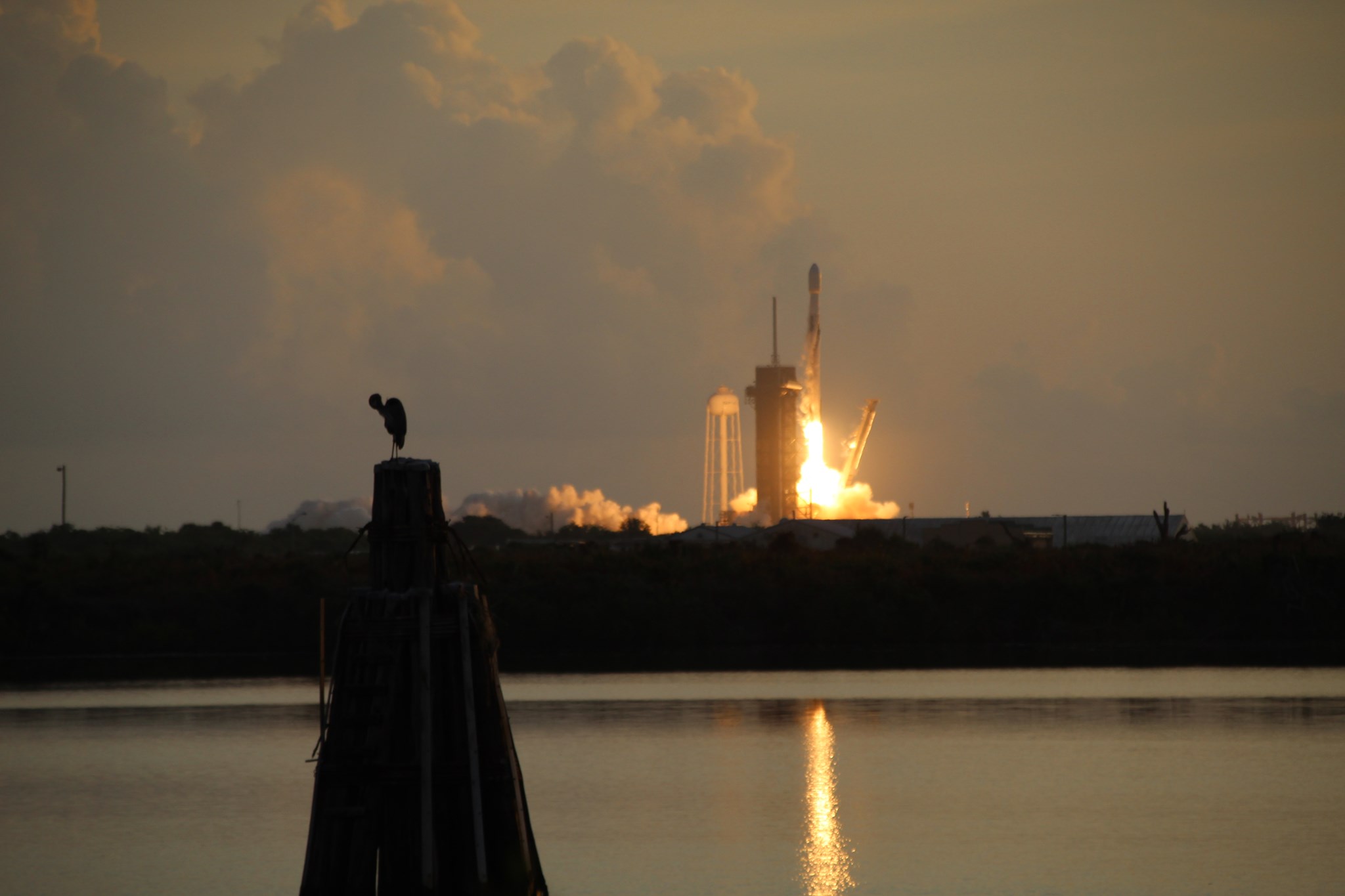 Meanwhile the SpaceX team is preparing to launch the 14th Starlink mission Sunday morning Oct. 18 with the next batch of 60 broadband internet satellites on the second ever 6th flown booster – once again from Launch Complex-39A on NASA's Kennedy Space Center.
Liftoff of the 23 story tall single stick 6x recycled SpaceX Falcon 9 B1051.6 is slated for 8:25 a m. ET during an instantaneous launch window from Launch Complex-39A on NASA's Kennedy Space Center.
Weather odds are forecast as 70% favorable at launch time.
Watch for our post launch story.
SpaceX completed a static fire test this morning Saturday Oct 17.
The booster supporting this launch has flown on five previous missions, and this mission will be the third flight for both fairing halves

— SpaceX (@SpaceX) October 17, 2020
Watch Ken's continuing reports about Starlink, Commercial Crew and Artemis and onsite for live reporting of upcoming and recent SpaceX and ULA launches including Demo-2, Starlink, X-37B, Solar Orbiter, Mars 2020 and more at the Kennedy Space Center and Cape Canaveral Space Force Station.
Stay tuned here for Ken's continuing Earth and Planetary science and human spaceflight news: www.kenkremer.com –www.spaceupclose.com – twitter @ken_kremer – email: ken at kenkremer.com
Dr. Kremer is a research scientist and journalist based in the KSC area, active in outreach and interviewed regularly on TV and radio about space topics.
………….
Ken's photos are for sale and he is available for lectures and outreach events
Please consider supporting Ken's work by donating at Patreon:
https://www.patreon.com/kenkremer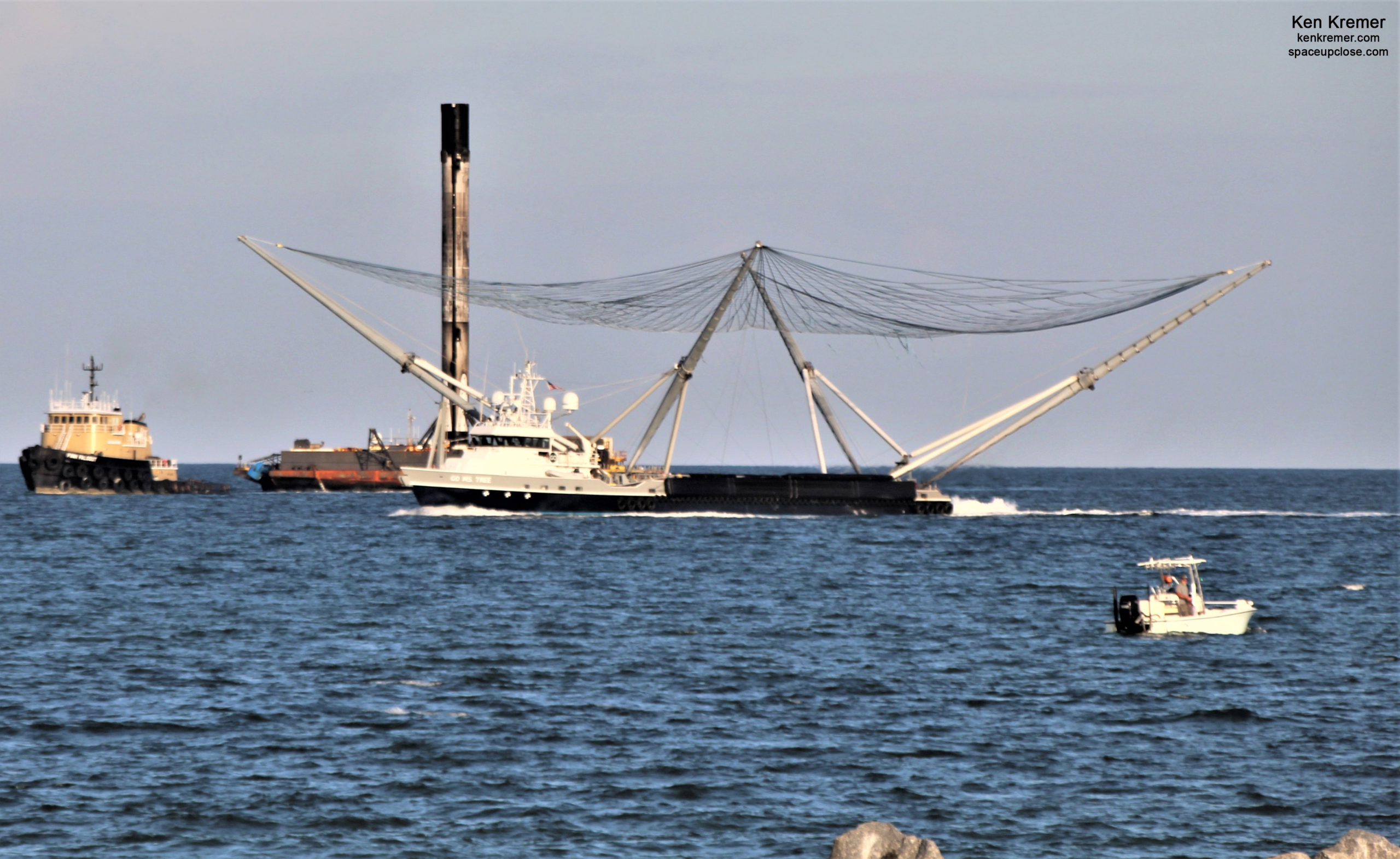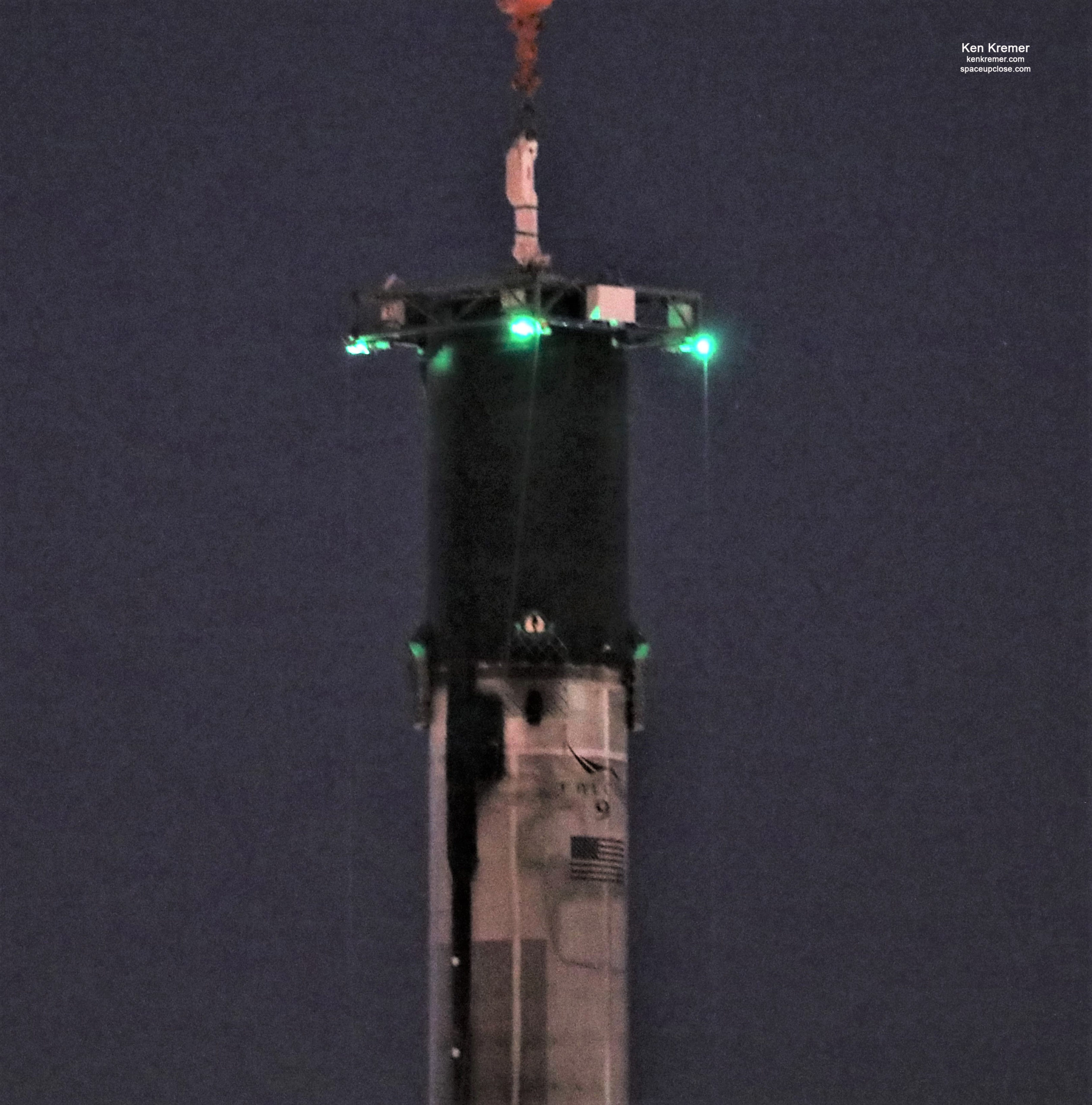 x