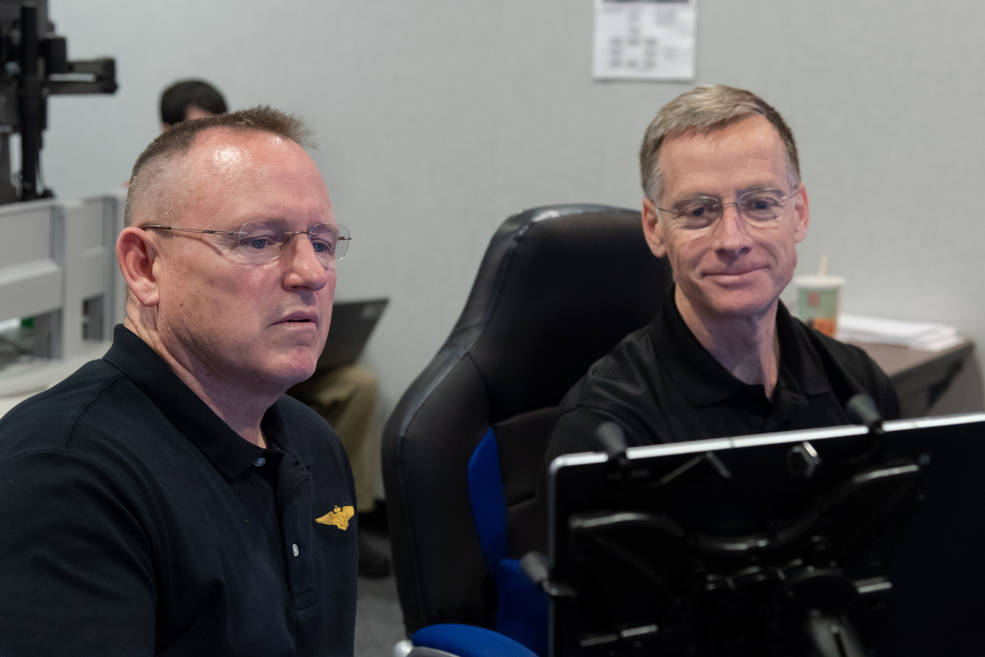 For SpaceUpClose.com & RocketSTEM
CAPE CANAVERAL, FL –  Veteran NASA astronaut Chris Ferguson who commanded the last NASA space shuttle flight in 2011 and who was to command the first crewed Boeing Starliner commercial crew mission on a test flight to the International Space Station (ISS) next year has announced that he will step down from leading the three person crew citing personal reasons.
The surprise move was announced today by NASA and Chris Ferguson.  Ferguson serves
The maiden crewed Starliner mission on the Boeing Crew Flight Test (CFT) which Ferguson was to command is currently scheduled for liftoff no earlier than some time in mid-2021.
"I'm taking on a new mission, one that keeps my feet planted here firmly on Earth and prioritizes my most important crew – my family. I'll still be working hard with the #Starliner team and the @NASA_Astronauts on our crew," Chris Ferguson tweeted.
I'm taking on a new mission, one that keeps my feet planted here firmly on Earth and prioritizes my most important crew – my family. I'll still be working hard with the #Starliner team and the @NASA_Astronauts on our crew. pic.twitter.com/PgdhPqwYQS

— Christopher Ferguson (@Astro_Ferg) October 7, 2020
"I'm deeply committed to human spaceflight, I'm dedicated to the Starliner program and I'm passionate about the team that has built her. But this year is very important for my family. I have made several commitments which I simply cannot risk missing.
"I'm not going anywhere, I'm just not going into space next year. The Boeing team has been very understanding, the crew is doing wonderfully and thank you for your understanding, too," Ferguson added.
Ferguson wants to spend more time with his family and three children.
His mission to the ISS could very likely have lasted up to six months.
In addition to having been the CFT mission commander Ferguson will now continue to serve as a Boeing executive as director of Mission Integration and Operations for Starliner operations.
Ferguson will be replaced by veteran NASA astronaut Barry "Butch" Wilmore who will join astronauts Mike Fincke and Nicole Mann on the CFT test flight mission, the inaugural crewed flight of the CST-100 Starliner launching to the ISS.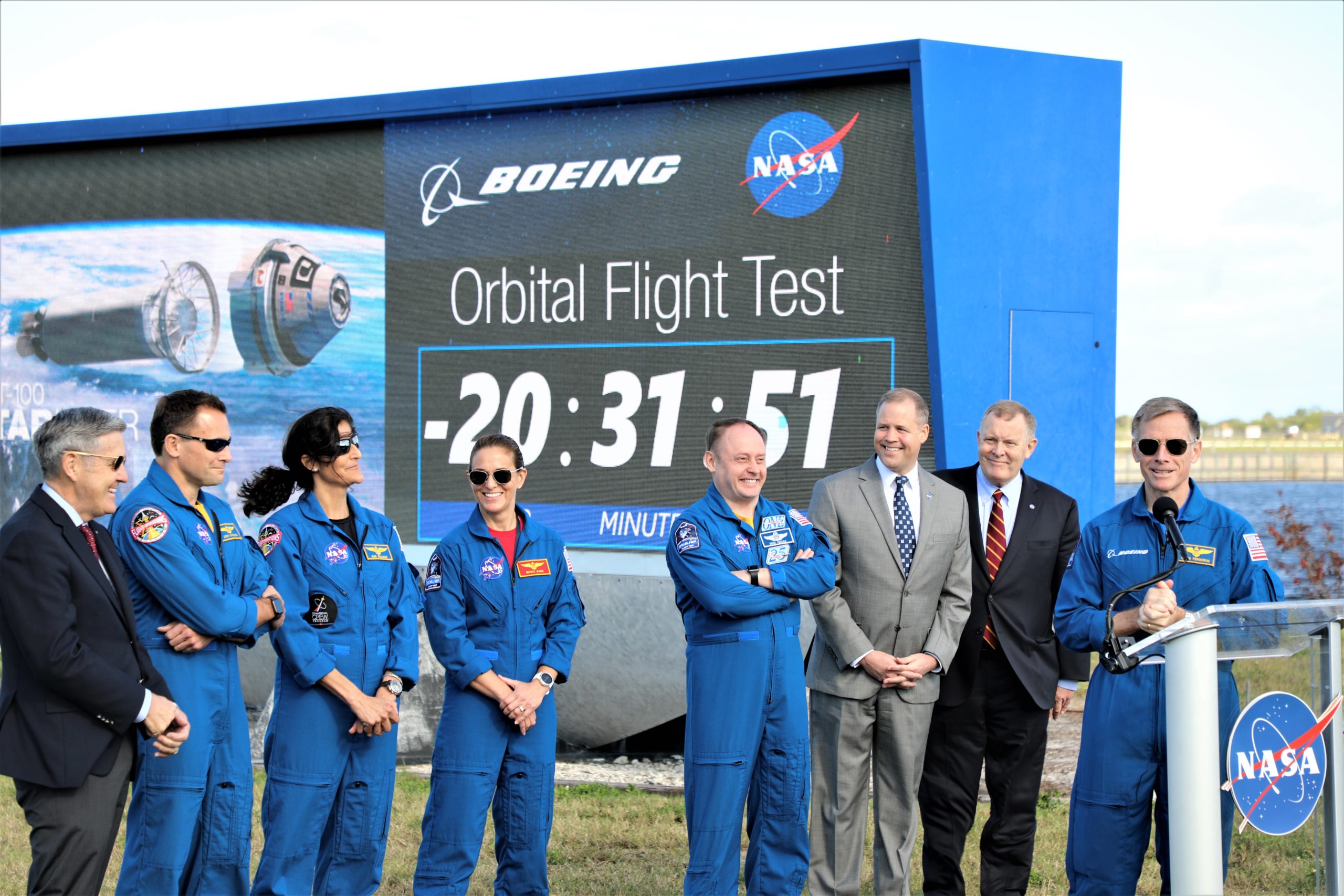 "I'm grateful to Chris for his exceptional leadership and insight into this very complex and most capable vehicle," Wilmore said, in a statement.
"Having had the chance to train alongside and view this outstanding crew as backup has been instrumental in my preparation to assume this position. Stepping down was a difficult decision for Chris, but with his leadership and assistance to this point, this crew is positioned for success. We will move forward in the same professional and dedicated manner that Chris has forged."
Wilmore is the logical choice to replace Ferguson because he "has been training side-by-side with the crew since being named the sole backup for all flight positions in July 2018."
Wilmore will now shift his focus specifically to the spacecraft commander's duties in preparation for the flight to the space station. The flight is designed to test the end-to-end capabilities of the new Starliner system.
The CFT mission has been much delayed by more than 1 year following the botched inaugural uncrewed Orbital Flight Test (OFT) mission that launched in Dec. 2019 but failed to dock at the ISS  after a thruster firing mishap minutes after liftoff on the ULA Atlas V  – which performed flawlessly.
Starliner suffered quite a few other technical failures – especially on the return to Earth where the separation from the service module almost ended in a catastrophic collision.
Boeing now plans to fly another uncrewed Starliner mission called OFT-2 first at their own expense of some $420 million, late this year or early in 2021 to prove to NASA the vehicle is safe and reliable.
The CFT crew flight to the ISS would only follow a fully successful OFT test flight.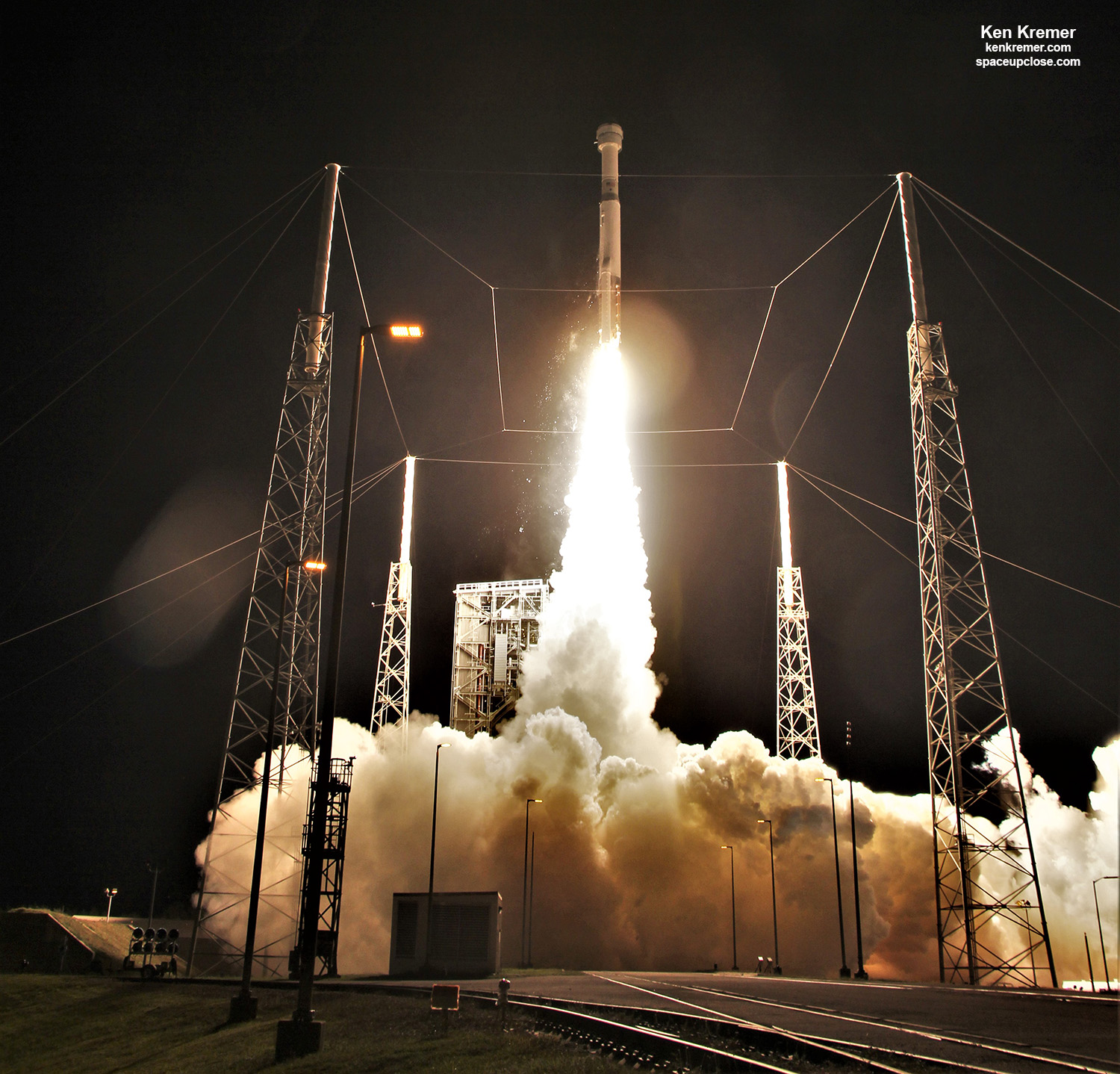 "Butch will be able to step in seamlessly, and his previous experience on both space shuttle and space station missions make him a valuable addition to this flight," said Kathy Lueders, associate administrator of NASA's Human Exploration and Operations Mission Directorate.
"Chris has been a talented member of the crew for this mission. The NASA and Boeing Commercial Crew teams sincerely appreciate the invaluable work he has completed and he will continue to lead in the development of Starliner, which will help ensure that the Starliner Crew Flight Test will be a success."
Ferguson is a three time NASA space flyer and commanded Space Shuttle Atlantis on the STS-135 mission that concluded the space shuttle program in 2011.
Wilmore is a two time NASA space flyer and has spent a total of 178 days in space. In 2009, he served as the pilot of space shuttle Atlantis on STS-129, helping to deliver 14 tons of spare parts for the space station. In 2014, he returned to the space station via a Russian Soyuz spacecraft for a 167-day mission, during which he performed four spacewalks.
The Starliner crew vehicle for CFT is under construction at the C3PF processing facility at NASA's Kennedy Space Center in Florida.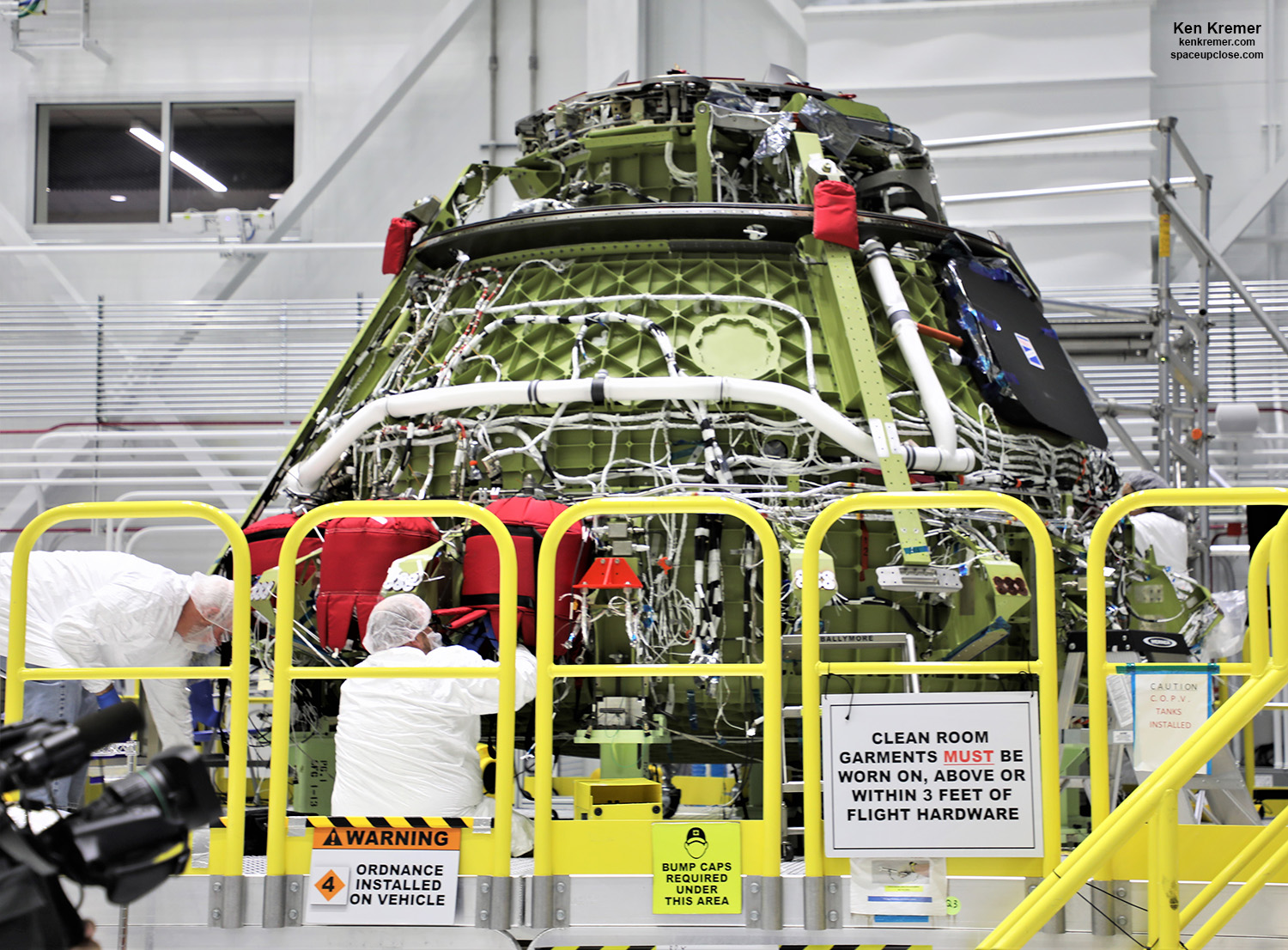 NASA awarded a $4.2 Billion contract to Boeing in 2014 under the Commercial Crew Program (CCP) to develop and build the Starliner as an astronaut space taxi to the ISS and back – to end dependence on the Russian Soyuz capsule.
Likewise SpaceX was awarded a competing $2.6 Billion CCP contract to develop Crew Dragon.
SpaceX did finally launch their version of the crew flight test on the successful Demo-2 Crew Dragon test flight on May 30 with two NASA astronauts Behnken and Hurley who stayed on station for 2 months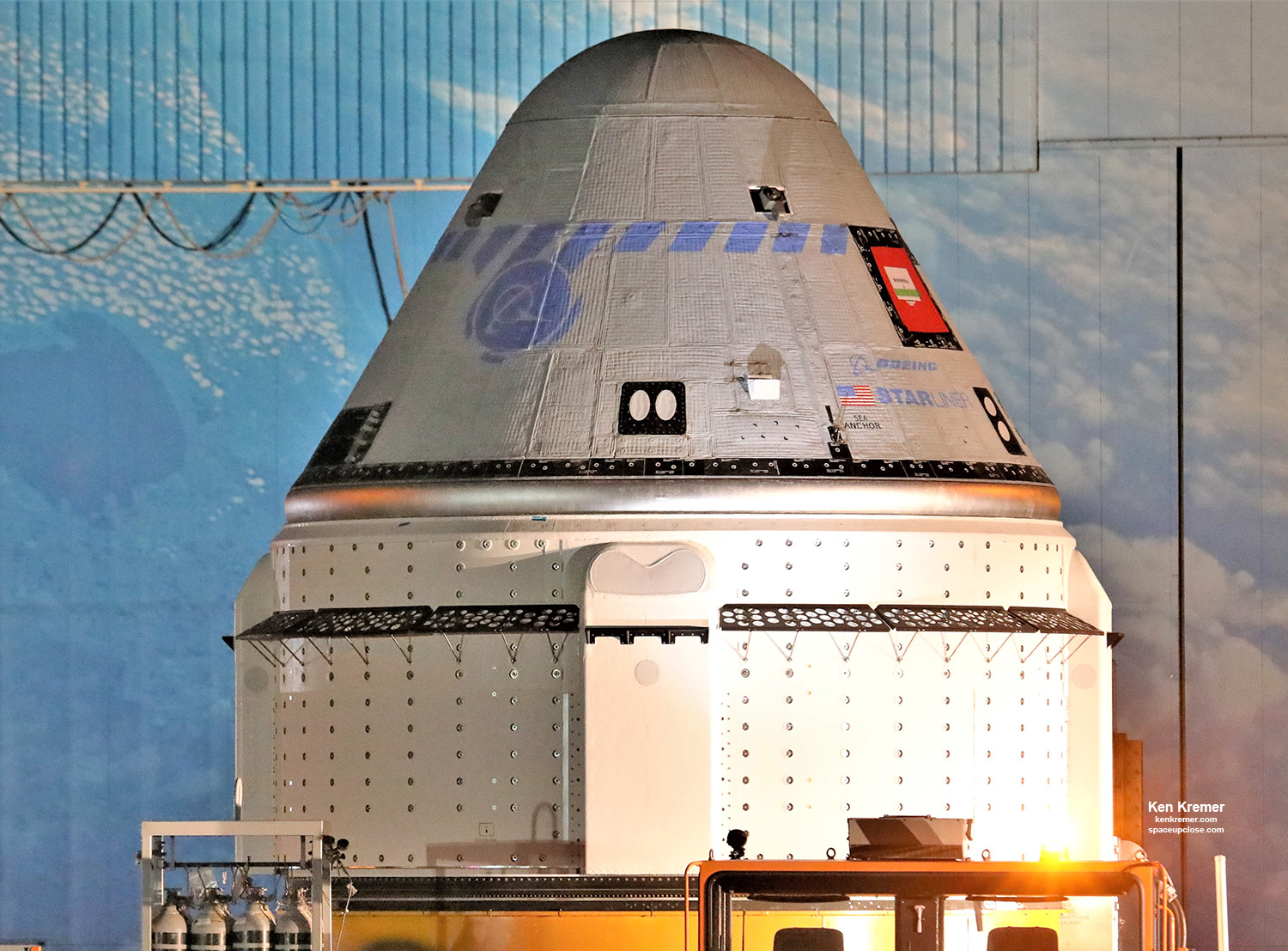 Watch my live interview discussion of current space missions and launches on Sept. 18 edition of  'Stay Curious' daily space show presented by the American Space Museum, Titusville, FL.
Watch Ken's continuing reports about Starlink, Commercial Crew and Artemis and onsite for live reporting of upcoming and recent SpaceX and ULA launches including Demo-2, Starlink, X-37B, Solar Orbiter, Mars 2020 and more at the Kennedy Space Center and Cape Canaveral Space Force Station.
Stay tuned here for Ken's continuing Earth and Planetary science and human spaceflight news: www.kenkremer.com –www.spaceupclose.com – twitter @ken_kremer – email: ken at kenkremer.com
Dr. Kremer is a research scientist and journalist based in the KSC area, active in outreach and interviewed regularly on TV and radio about space topics.
………….
Ken's photos are for sale and he is available for lectures and outreach events
Please consider supporting Ken's work by donating at Patreon:
https://www.patreon.com/kenkremer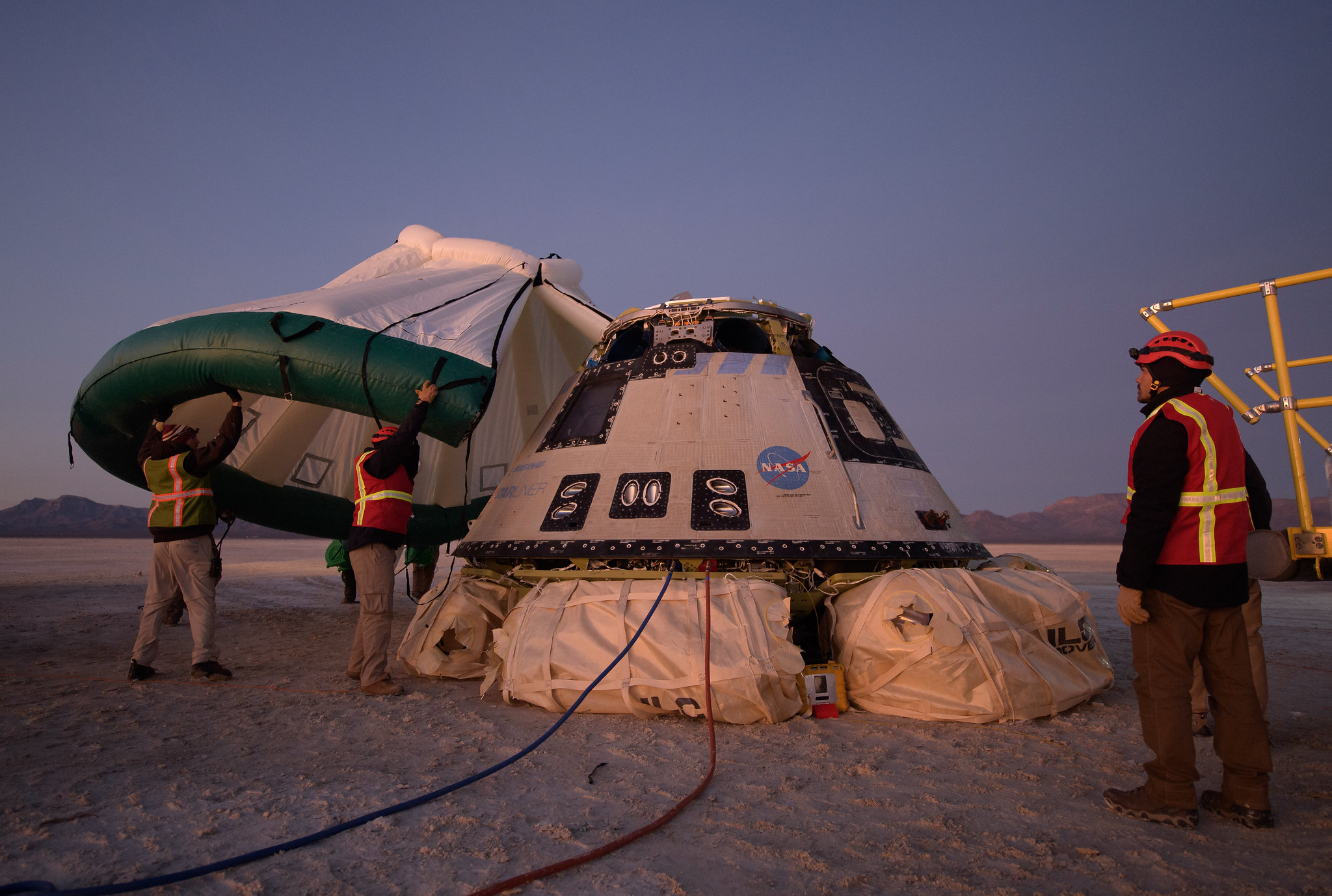 x