For SpaceUpClose.com & RocketSTEM
CAPE CANAVERAL SPACE FORCE STATION, FL – SpaceX is now targeting liftoff of their first dedicated SmallSat Rideshare Program mission on Saturday morning, Jan. 23 with a record setting number of 133 nano and micro satellites as well as another 10 Starlinks on the firms third rocket liftoff of 2021 on a 5x recycled Falcon 9 booster from the US and Florida's Space Coast.
"SpaceX is targeting Saturday, January 23 for launch of Transporter-1, SpaceX's first dedicated SmallSat Rideshare Program mission, from Space Launch Complex 40 (SLC-40) at Cape Canaveral Space Force Station in Florida," SpaceX announced.
Transporter-1 will carry payloads for Planet, Kepler Communications, Spire, Capella Space, ICEYE, NASA, and a range of additional commercial and government customers in addition to SpaceX's own Starlinks.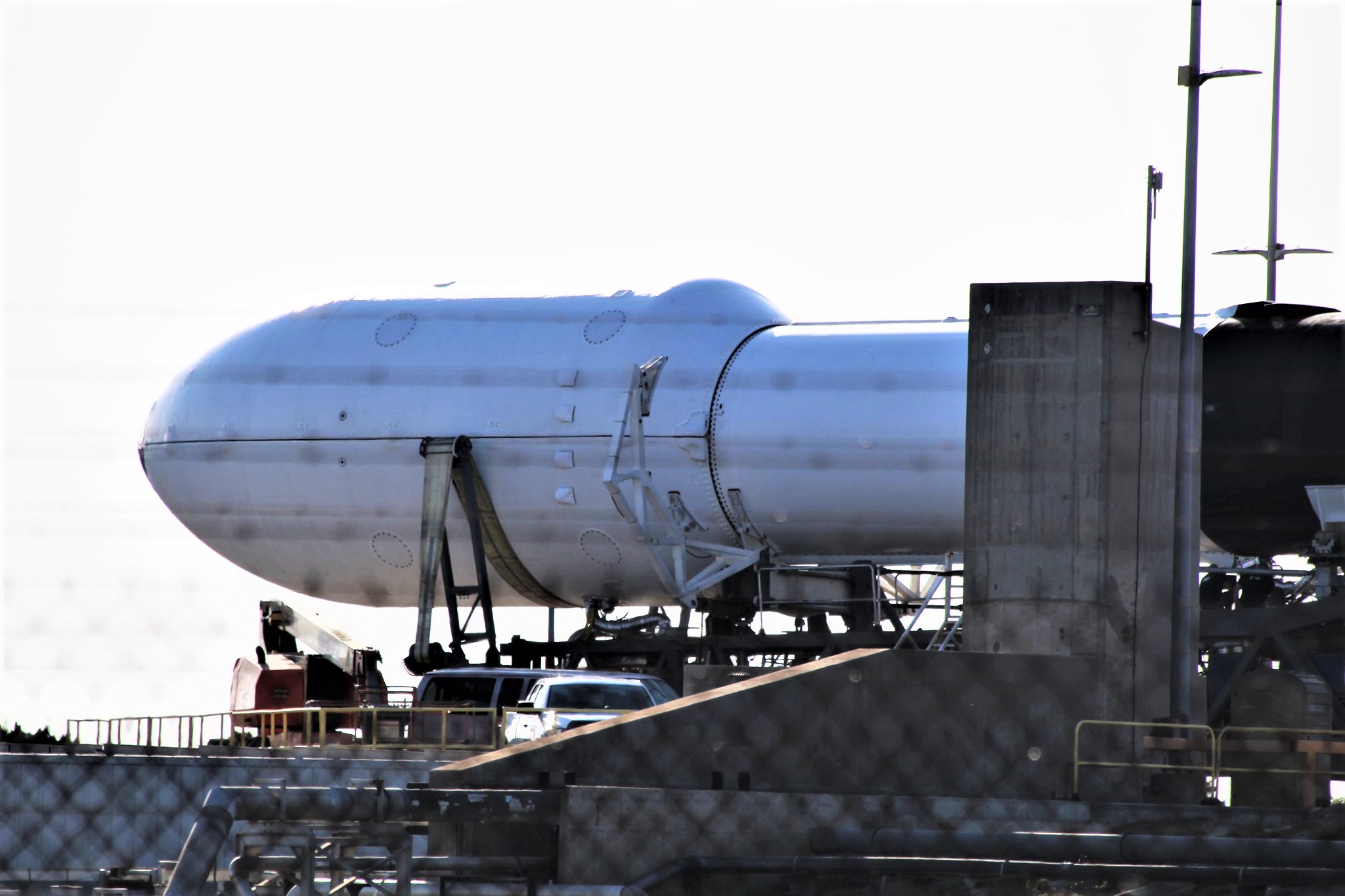 Furthermore Transporter-1 counts as SpaceX's second launch this week following the Jan. 20 Inauguration Day 2021 liftoff of the 17th Starlink broadband internet satellite mission – check out our story and photos.
And Saturday's weather outlook is decent at this time at the Florida Space Port – so start making plans if you wish to witness the breakfast time liftoff this weekend.
The SpaceX Falcon 9 Transporter-1 rideshare mission is slated for blastoff during a 42-minute launch window that opens at 9:40 a.m. EST, or 14:40 GMT, Saturday, Jan 23, 2021 from seaside Space Launch Complex 40 (SLC-40) on Cape Canaveral Space Force Station.
The launch window extends 42 minutes until closing at 10:22 a.m. EST (1522 GMT)
Falcon 9 and 143 spacecraft are vertical on pad 40 ahead of tomorrow's launch of the Transporter-1 mission, the first dedicated SmallSat Rideshare Program mission; SpaceX's 42-minute launch window opens at 9:40 a.m. and weather is 60% favorable → https://t.co/bJFjLCzWdK pic.twitter.com/BFEnf8uru9

— SpaceX (@SpaceX) January 22, 2021
You can watch the SpaceX launch live at www.spacex.com about 15 minutes before scheduled launch time.
Enjoy our eyewitness prelaunch photos of the Falcon 9 at pad 40 from the team of Ken Kremer and Jean Wright at Space UpClose.
The 229-foot-tall (70-meter) Falcon 9 rocket was raised erect today, Friday, Jan. 22 and is poised for liftoff to deliver the dozens of rideshare satellites to low Earth orbit (LEO).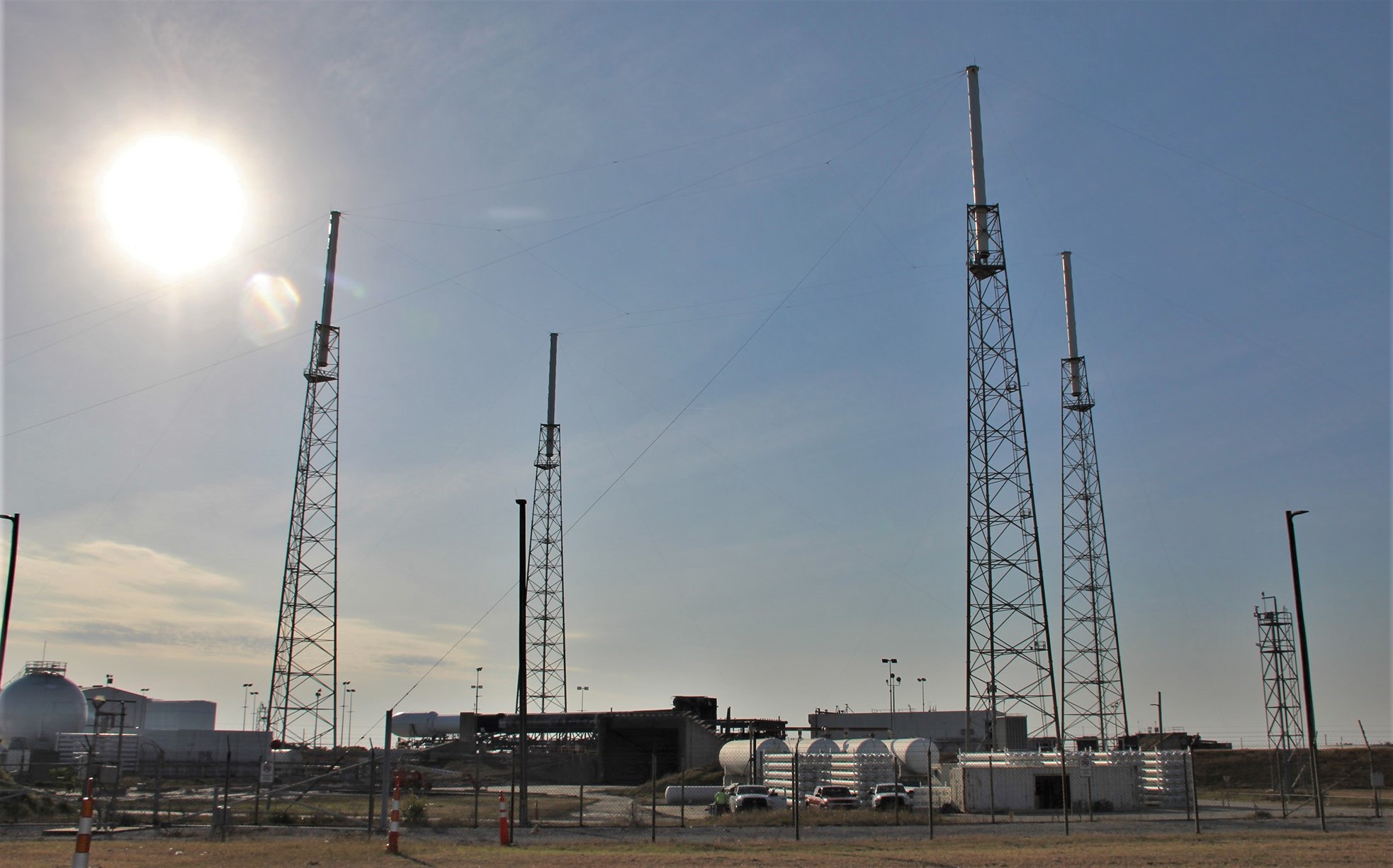 Encapsulated inside the nose cone on board this Falcon 9 rocket launch "are 133 commercial and government spacecraft (including CubeSats, microsats, and orbital transfer vehicles) and 10 Starlink satellites – the most spacecraft ever deployed on a single mission," said SpaceX.
The smallsats are targeting an orbit roughly 326 miles (525 kilometers) in altitude, with an inclination of 97.5 degrees to the equator.
Watch for our post launch story with complete details.
The Starlink satellites aboard this mission will be the first in the constellation to deploy to a polar orbit.
They will fly aboard the Falcon 9 rocket that's launching on a southerly polar launch corridor – similar to the one pioneered by SpaceX in August 2020 on the launch of Argentina's SAOCOM 1B radar observation satellite.
SAOCOM 1B mission counts as the first launch into polar orbit from Cape Canaveral since the 1960s.
To date following this weeks 17th Starlink mission on Inauguration Day this brings the total number of Starlink satellites launched to 1,015 internet satellites.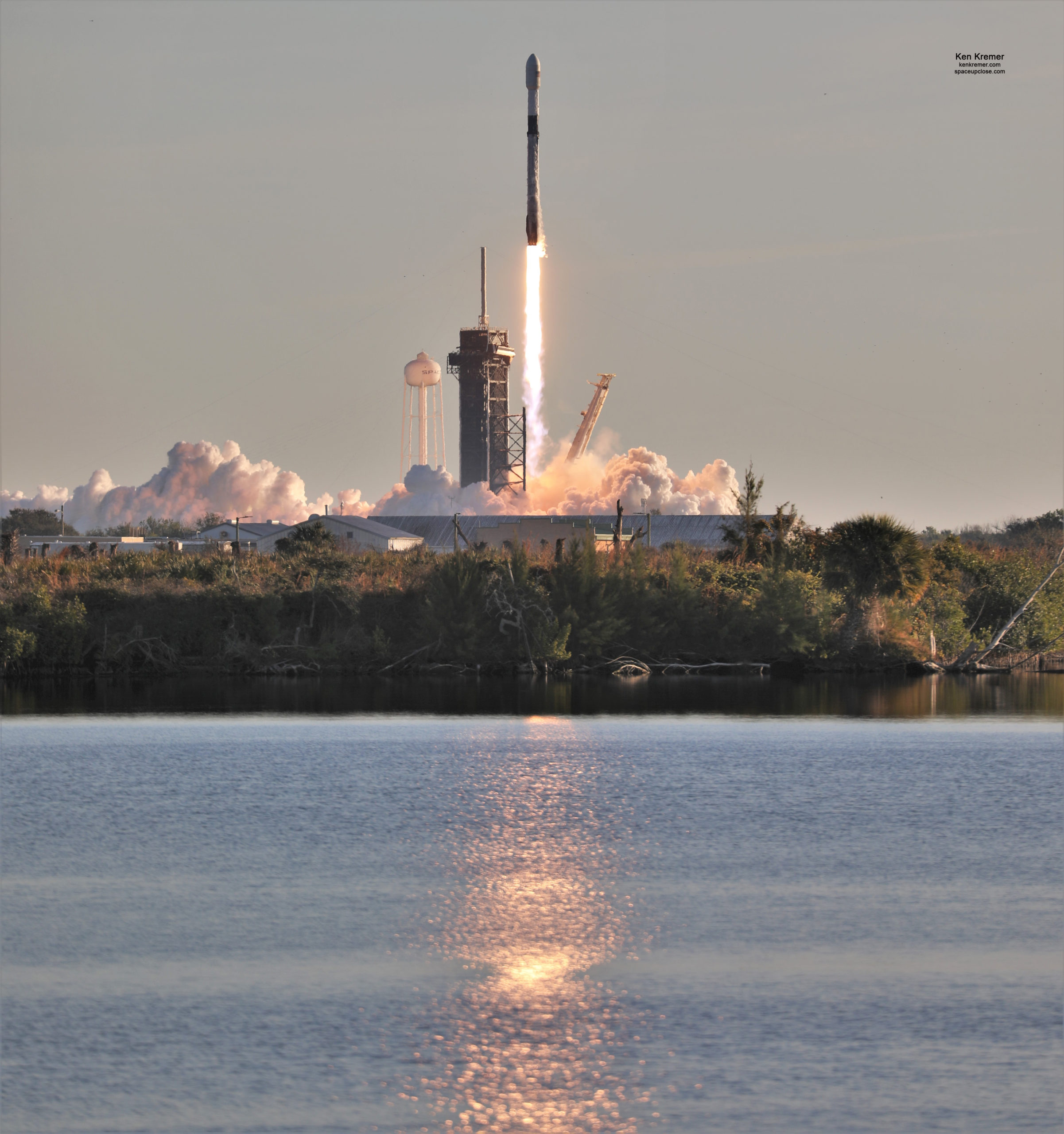 Falcon 9's first stage booster previously supported four missions including launch of Crew Dragon's second demonstration mission Demo-2 last year as well as the ANASIS-II mission, a Starlink mission, and launch of Dragon's 21st cargo resupply mission to the International Space Station in Dec. 2020.
Following stage separation, SpaceX will land Falcon 9's first stage on the Of Course I Still Love You (OCISLY) droneship, which is already stationed in the Atlantic Ocean of the southern coast of Florida.
Weather is 60% favorable for conditions at launch time according to the 45th Space Wing
Primary concerns: Cumulus Cloud Rule and Thick Cloud Layer Rule.
In case of a delay for any reason a backup launch opportunity is available on Sunday, Jan. 24 with a 70% chance of favorable weather conditions.
Here is the satellite deployment schedule from SpaceX:
00:58:59   36 Planet SuperDoves begin deployment
00:59:00   17 spacecraft aboard Kepler's port begin deployment
00:59:09   NASA's V-R3x mission, 3 CubeSats aboard Maverick's Mercury dispenser, begin deployment
01:08:19   Nanoracks' Eyries-1 mission's 9 payloads begin deployment
01:08:44   EXOport-2, with 28 spacecraft aboard, begins deployment
01:13:58   Capella-3 deploys
01:14:10   EXOport-1, with two ICEYE satellites aboard, begins deployment
01:14:23   Spaceflight Inc. customer iQPS's second SAR satellite, iQPs-2, deploys
01:15:38   Capella-4 deploys
01:16:10   Spaceflight Inc's Sherpa-FX1 spacecraft deploys with 13 spacecraft on board
01:16:28   D-Orbit's Pulse mission deploys with 20 spacecraft on board
01:31:10   Starlink satellites deploy
It's Go Time! In the next 24 hours we will see the launch of the @strocast Nanosatellite IoT Network. On the SpaceX #Falcon9 rocket, carried and deployed by the #SpaceFlight rideshare service.#newspace #iot #nanosatellite #satellites #assettracking #sensors pic.twitter.com/Q0M0VOKTB0

— Astrocast (@strocast) January 21, 2021
?Mañana, entre las 14:24 y las 15:24 UTC, la cámara #DRAGO, desarrollada por el programa #IACTECespacio del @IAC_Astrofisica e integrada en el satélite #ION de la empresa @D_Orbit, será lanzada al espacio a bordo de un cohete #Falcon9 de @SpaceX desde Cabo Cañaveral (Florida) pic.twitter.com/gYwtF5INyo

— IAC Astrofísica (@IAC_Astrofisica) January 21, 2021
My prelaunch photos with the rocket horizontal at pad 40 were featured at WKMG CBS 6 Orlando and WFTV ABC 9 Orlando: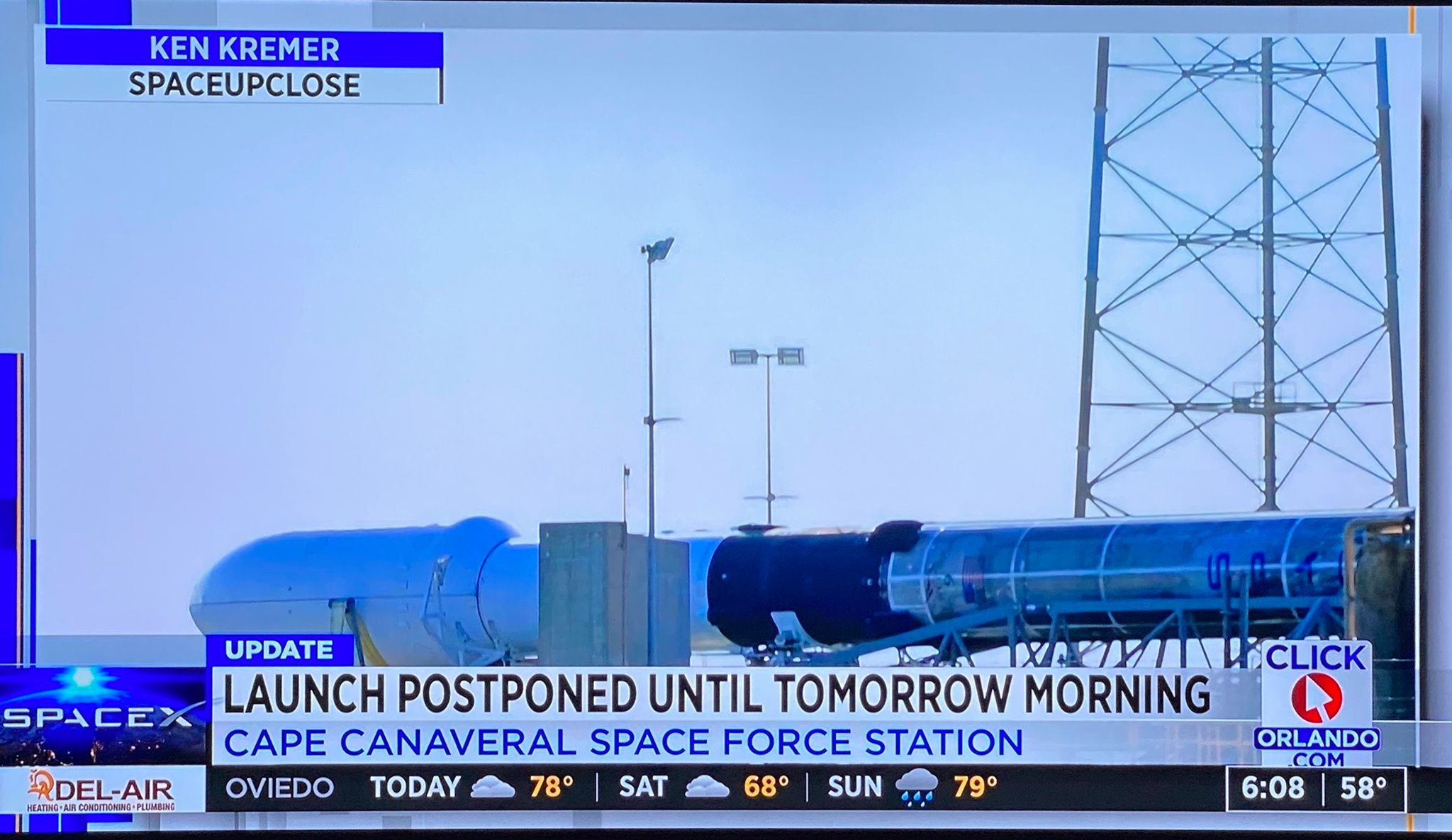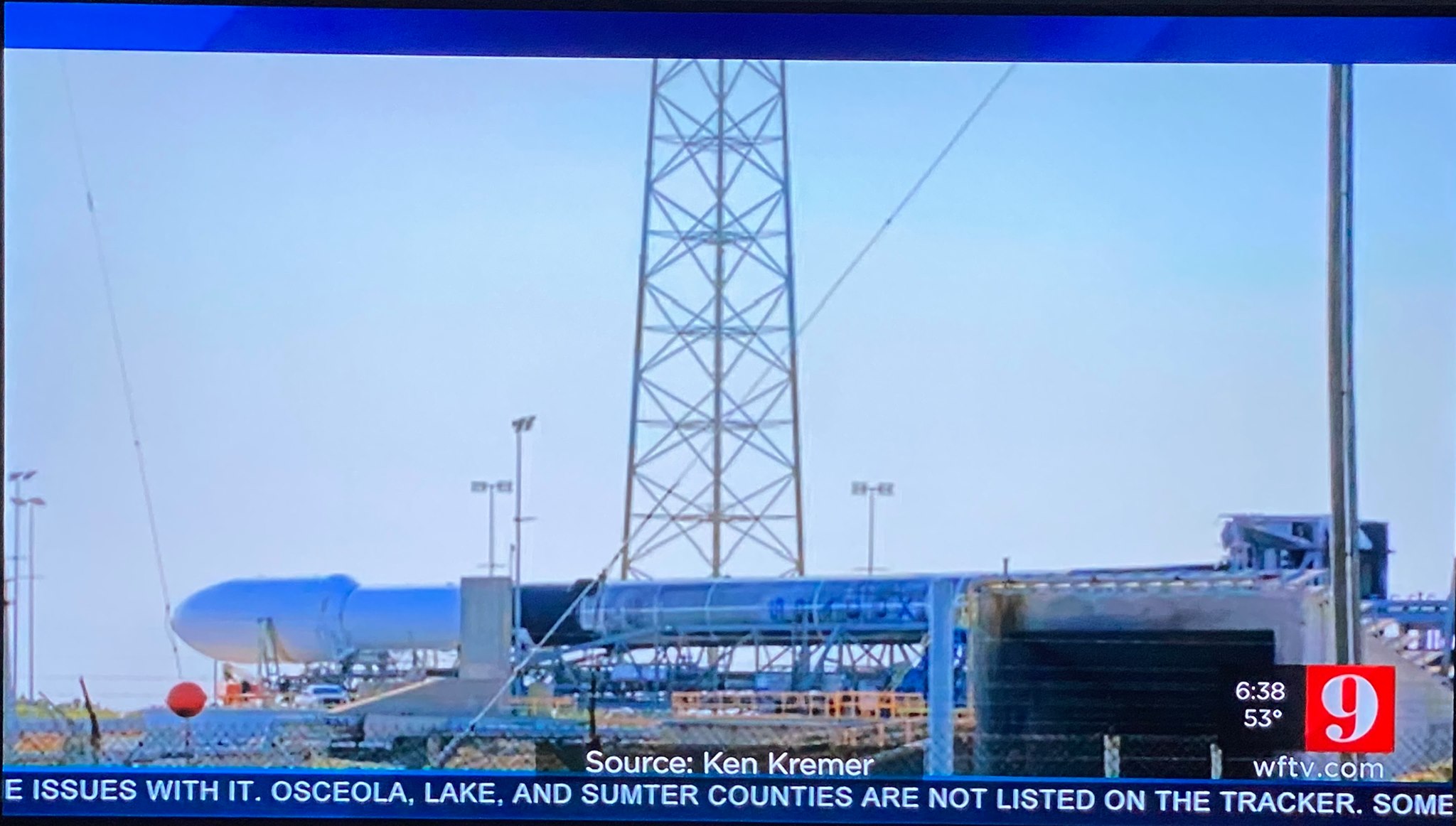 Watch Ken's continuing reports about NASA missions and Artemis, Mars Perseverance and Curiosity rovers, SpaceX, Starlink, Commercial Crew and ISS from onsite for live reporting of upcoming and recent SpaceX and ULA launches including Crew 1 & 2, Demo-2 and Starliner, X-37B, Solar Orbiter, NRO spysats and more at the Kennedy Space Center and Cape Canaveral Space Force Station. 
Stay tuned here for Ken's continuing Earth and Planetary science and human spaceflight news: www.kenkremer.com –www.spaceupclose.com – twitter @ken_kremer – email: ken at kenkremer.com
Dr. Kremer is a research scientist and journalist based in the KSC area, active in outreach and interviewed regularly on TV and radio about space topics.
………….
Ken's photos are for sale and he is available for lectures and outreach events
Please consider supporting Ken's work by donating at Patreon:
https://www.patreon.com/kenkremer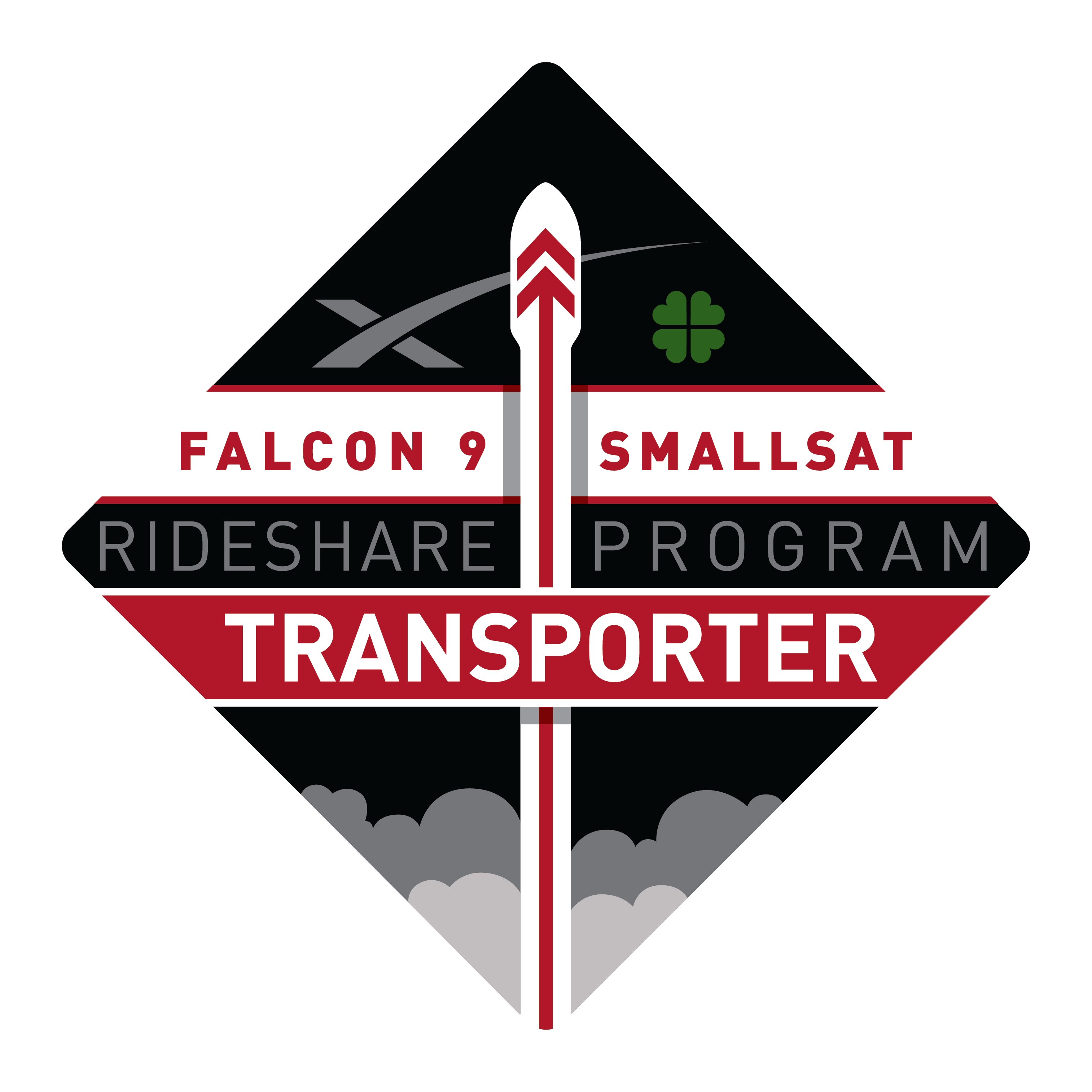 x