For SpaceUpClose.com & RocketSTEM
KENNEDY SPACE CENTER, FL –  The Space Coast was treated to another beautiful blastoff as the next batch of Starlink broadband internet satellites soared to orbit Saturday evening, May 15, on a rideshare mission using an 8x recycled booster – thus aptly demonstrating that SpaceX is maintaining an aggressive launch pace with of 5 successful liftoffs and landing taking place in just 3 weeks' time from a pair of pads at Florida's Spaceport.
Flawless liftoff of the sooty Falcon 9 on the 28th dedicated Starlink mission took place at 6:56 p.m. EDT, or 2256 GMT from Launch Complex 39A (LC-39A) at Kennedy Space Center in Florida during an instantaneous launch window.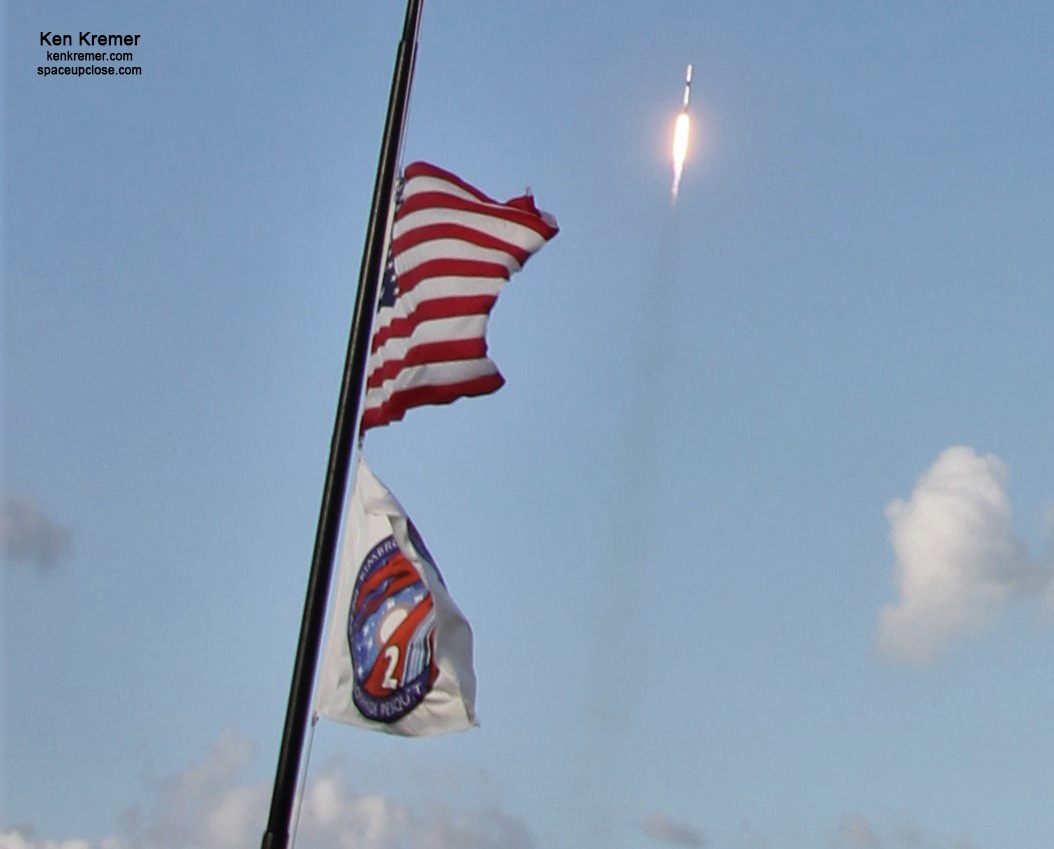 Eight and a half minutes later Falcon 9's veteran first stage nailed another upright propulsive touchdown on the "Of Course I Still Love You" (OCISLY) droneship, which was located along the northeasterly trajectory in the Atlantic Ocean.
The 229-foot-tall (70-meter) Falcon 9 soared into virtually clear blue pre sunset skies with barely a wisp of clouds and successfully lofted the 28th Starlink internet satellite mission with almost four and a half dozen Starlinks encapsulated inside the recycled nose cone to low Earth orbit (LEO) from the Florida Space Coast.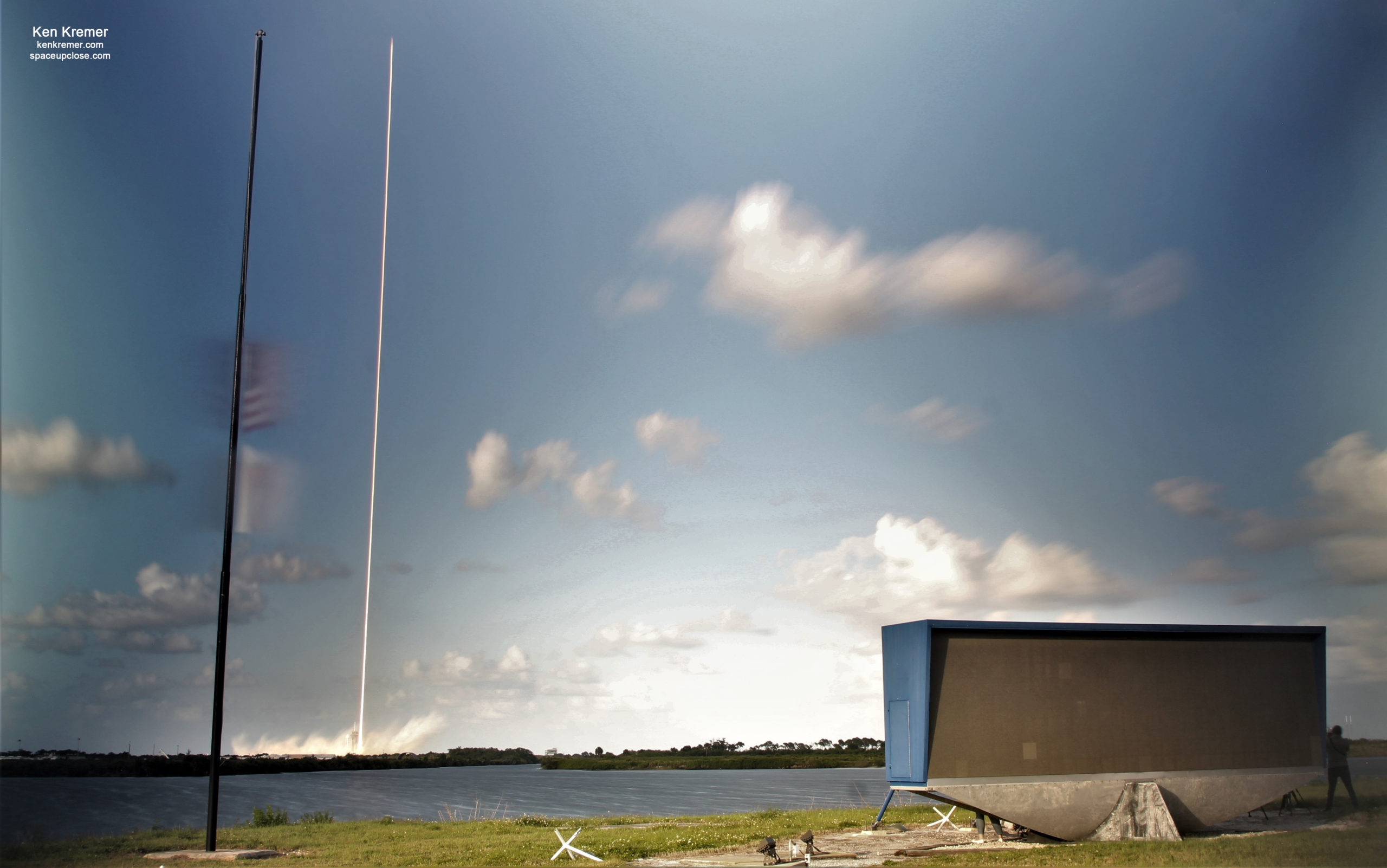 The payload aboard the Starlink L-26 mission comprised 54 satellites altogether – including 52 Starlink satellites and two rideshare payloads – namely the Capella Synthetic Aperture Radar (SAR) satellite, and Tyvak-0130.
All 9 Merlin 1D first stage engines ignited to generate approx. 1.7 million pounds of liftoff thrust fueled with liquid oxygen and RP-1 propellants that began propellant loading at T Minus 35 minutes.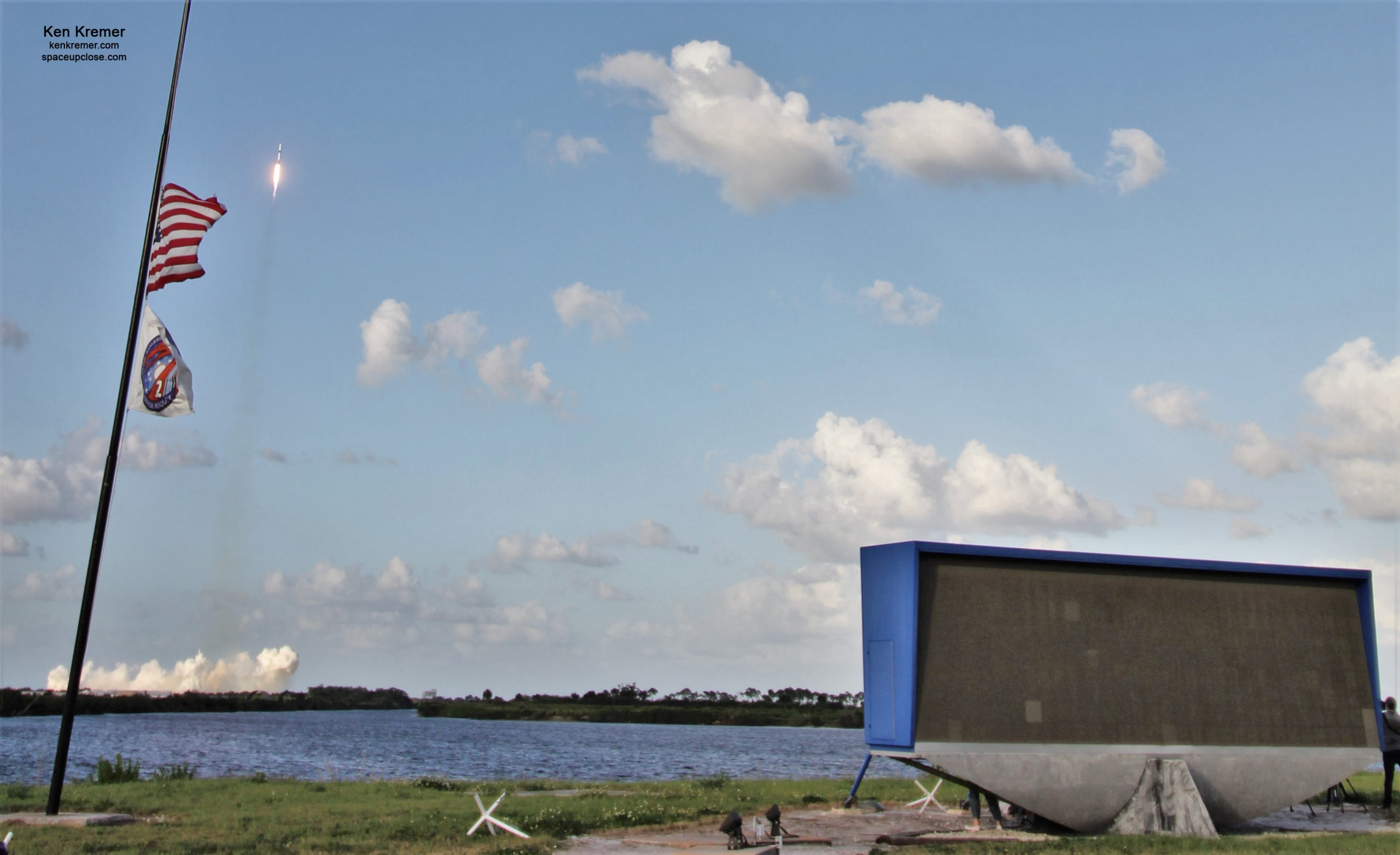 The picture perfect Falcon 9 liftoff delighted crowds gathered around the space coast region as the rocket engines boomed loudly.
Enjoy our launch photos from the Space UpClose team of Ken Kremer and Jean Wright taken from the KSC Launch Complex 39 Press Site.
The fabulous career of this Falcon 9 first stage began its career one year ago as the booster that supported the launch NASA astronauts Bob Behnken and Doug Hurley on the Demo-2 to the International Space Station in May 2020.
Thereafter it supported ANASIS-II, CRS-21, Transporter-1, and three Starlink missions.
With this evenings launch SpaceX has continued its unrelenting steamroller pace of five Falcon 9 launches have occurring in the last 22 days.
The prior 4 launches took place in April and May.
The sequence began when SpaceX launched a used Falcon 9 on April 23 on the Crew-2 mission of 4 astronauts for NASA to the ISS. Check out our articles/photos
This was followed by 4 Starlink missions on April 28 as well as May 4,  May 9 and today May 15.
Both payload fairings are also reused.
One half of Falcon 9's fairing previously supported the SXM-7 mission, and the other previously supported the NROL-108 mission.
Watch this droneship landing video tweeted by SpaceX:
Falcon 9's first stage has landed on the Of Course I Still Love You droneship! pic.twitter.com/7QzVxkCuI4

— SpaceX (@SpaceX) May 15, 2021
The 52 Starlinks  were deployed as planned all at once about 1 hour and 38 minutes after liftoff in this SpaceX video tweet:
Deployment of 52 Starlink satellites confirmed pic.twitter.com/QqPbBl9gBz

— SpaceX (@SpaceX) May 16, 2021
The two rideshares also deployed earlier at 56 minutes and 1 hour after liftoff:
Deployment of Tyvak-0130 and a Capella Synthetic Aperture Radar (SAR) satellite confirmed

— SpaceX (@SpaceX) May 15, 2021
Overall B1058.8 marked the 84th 1st stage landing by sea or land since 2015.
This marked the 64th flight of a reflown booster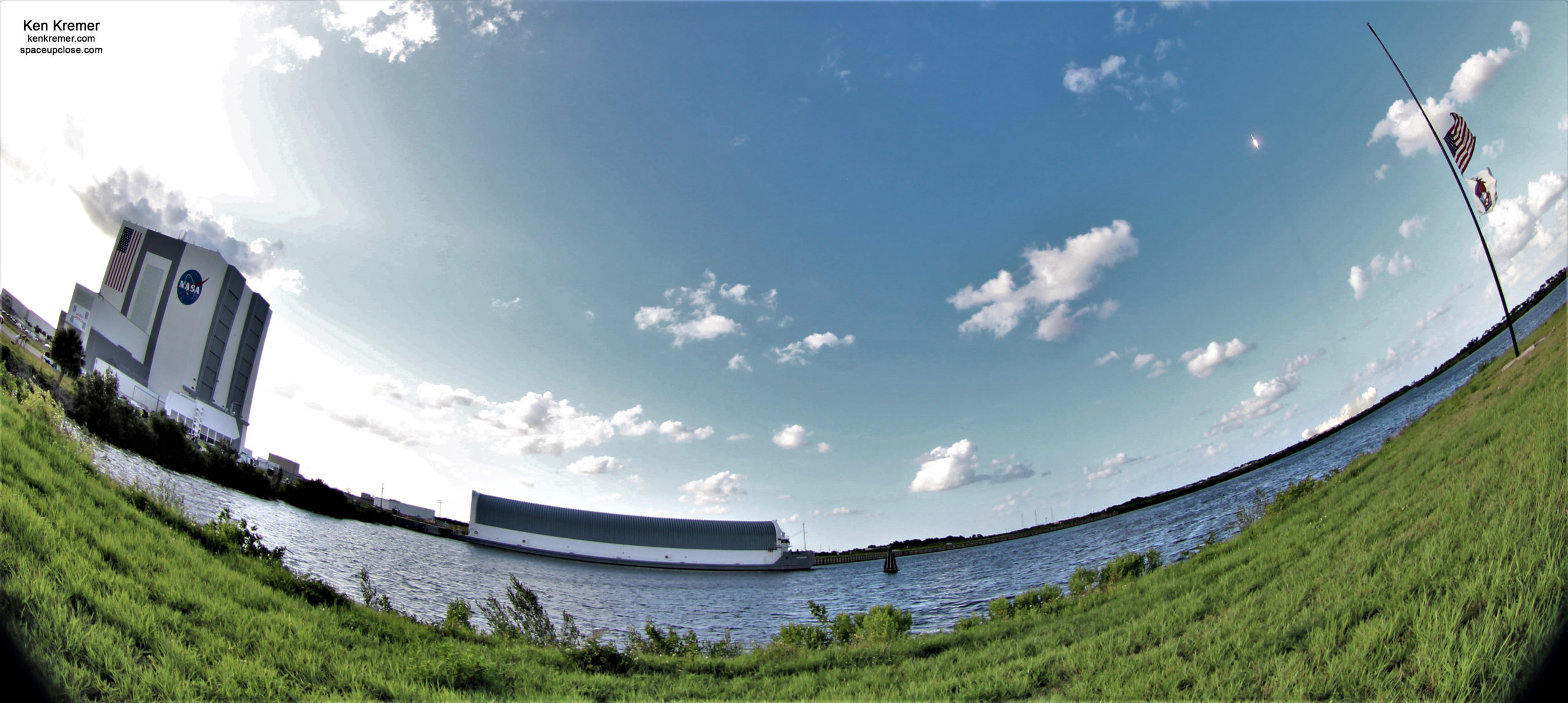 All Falcon 9 launches thus far this year have been on flight proven boosters.
This marks the 15th SpaceX Falcon 9 launch of 2021
This SpaceX graphic shows the launch and landing sequence of events: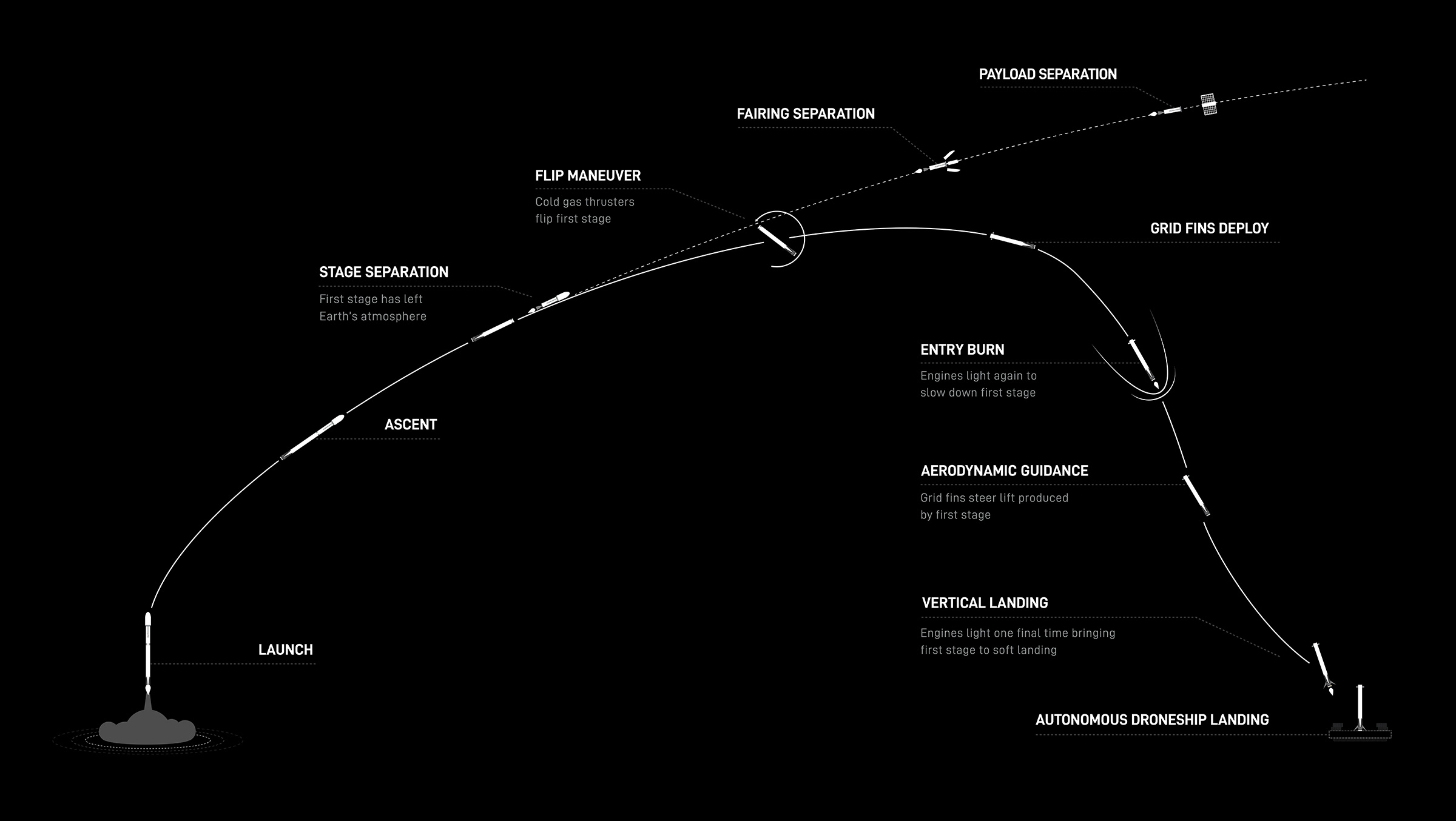 Following this latest 28th dedicated batch that brings the total number of Starlink satellites launched to 1,677 internet satellites.  That includes earlier prototypes mostly from the first launch as well as the 10 Starlink sats launched to polar orbit on the last Falcon 9 launch on Transporter-1 mission on Jan. 24. Check out our earlier story and photos
The actual number of Starlink satellites is estimated to be at least 60 less due to some earlier versions being intentionally deorbited due to malfunctions or other reasons
Astronomer Jonathan McDowell keeps a running tally of Starlink at this page
https://planet4589.org/space/stats/megacon/starbad.html
Thus the initial internet constellation goal of 1440 satellites has been achieved to roll out initial beta testing service.
SpaceX plans to launch many thousand more – well over 12,000 – to achieve global broadband internet service.
The 500 pound flat panel Starlink satellites are being mass produced and manufactured by SpaceX in Redmond, Washington.
SpaceX says they have received over half a million orders for Starlink service
Watch this SpaceX tweeted liftoff video:
Liftoff! pic.twitter.com/7kNtDdyouH

— SpaceX (@SpaceX) May 15, 2021
SpaceX also launched a used Falcon 9 on April 22 on the Crew-2 mission of 4 astronauts for NASA to the ISS. Check out our articles/photos
Watch Ken's continuing reports about Starlink, Mars 2020 Perseverance and Curiosity rovers, Artemis and NASA missions, SpaceX, Commercial Crew Starliner and Crew Dragon and onsite for live reporting of upcoming and recent SpaceX and ULA launches including Crew 1 & 2, Demo-2, ISS, X-37B, Solar Orbiter, NRO spysats and national security missions and more at the Kennedy Space Center and Cape Canaveral Space Force Station.
Stay tuned here for Ken's continuing Earth and Planetary science and human spaceflight news: www.kenkremer.com –www.spaceupclose.com – twitter @ken_kremer – email: ken at kenkremer.com
Dr. Kremer is a research scientist and journalist based in the KSC area, active in outreach and interviewed regularly on TV and radio about space topics.
………….
Ken's photos are for sale and he is available for lectures and outreach events
Please consider supporting Ken's work by donating at Patreon:
https://www.patreon.com/kenkremer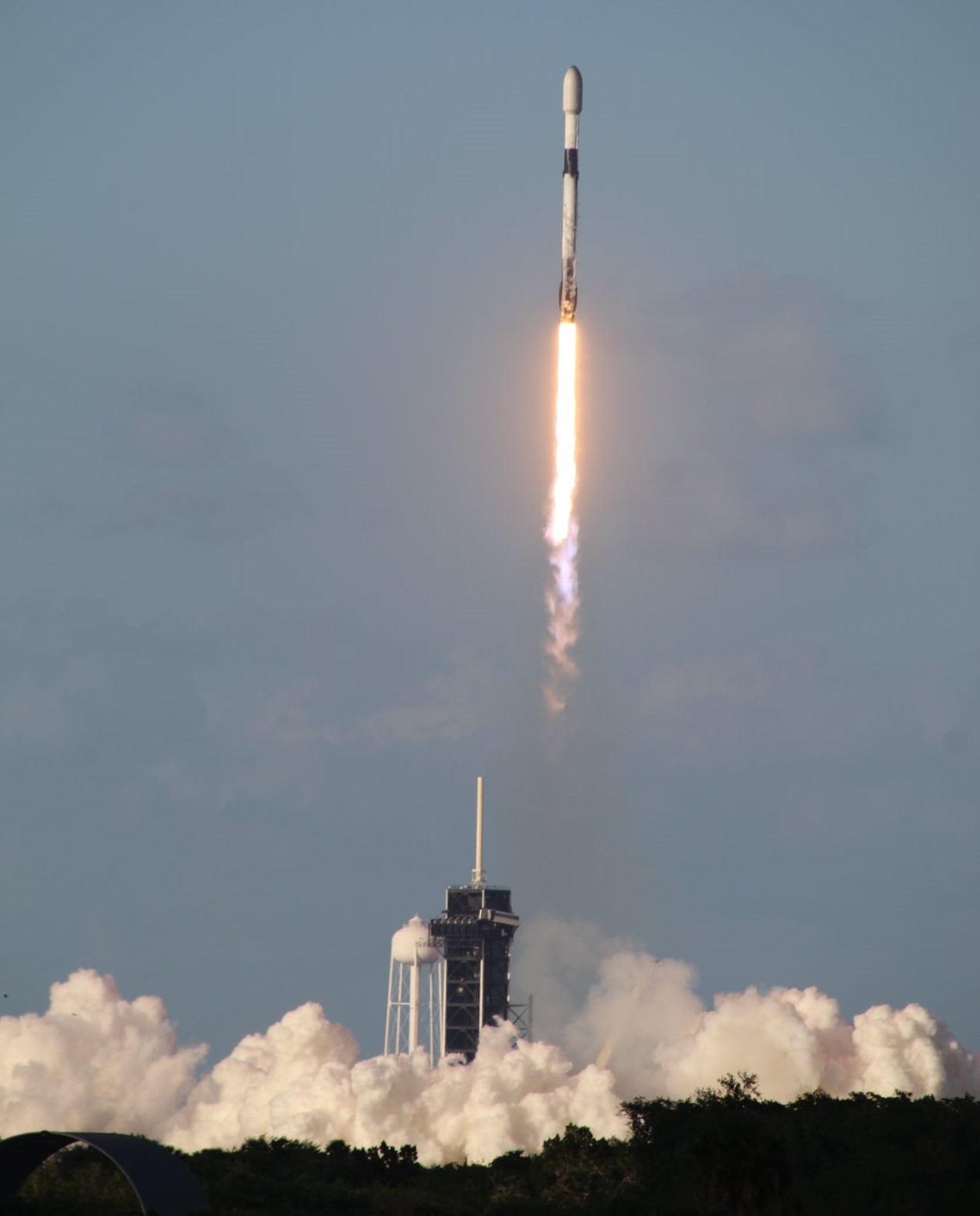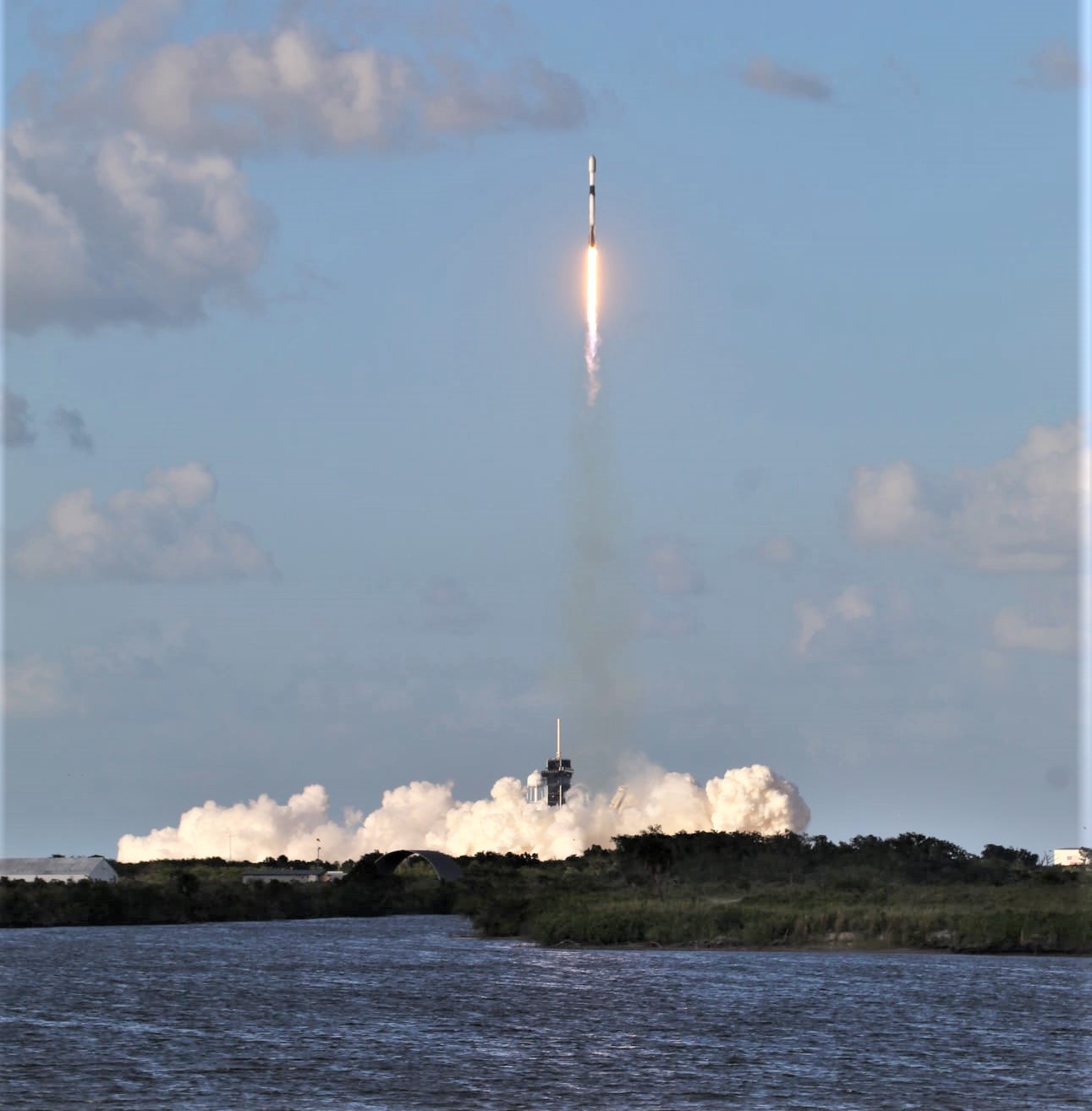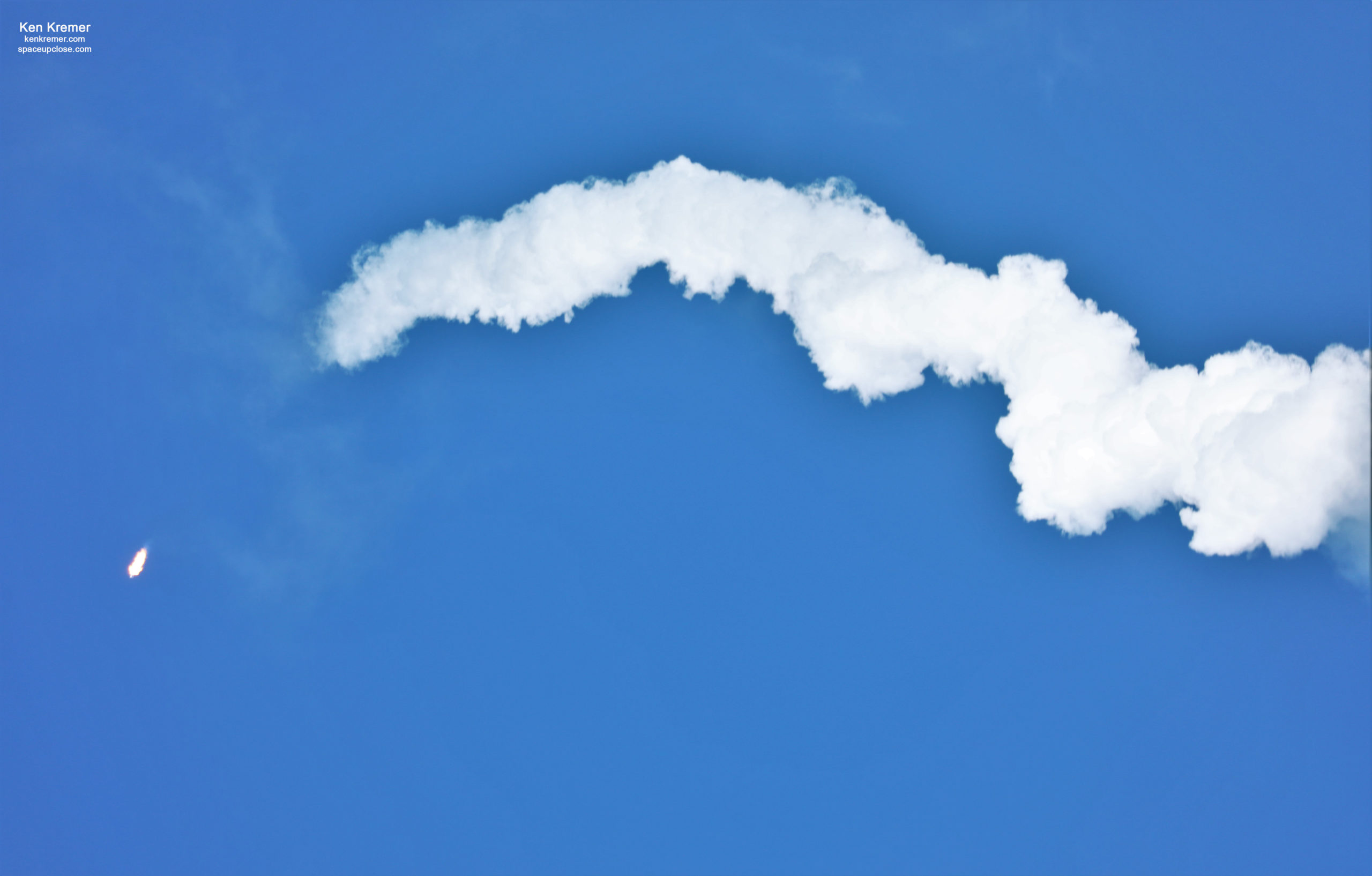 x