For SpaceUpClose.com & RocketSTEM
CAPE CANAVERAL SPACE FORCE STATION, FL –  SpaceX is about to set another astounding rocket reusability record and expand the envelop of reuse as they prepare for the record setting 10th launch to space of a Falcon 9 first stage booster overnight tonight, Sunday May 9 from the Florida Space Coast – which coincidentally coincides with Mother's Day and the looming fall to Earth of the out of control Chinese Long March 5B core stage just hours from now and shortly after the conclusion of CEO Elon Musk hosting gig on the SNL comedy show airing live on NBC.
SpaceX is targeting Sunday, May 9 for launch of the next batch of 60 Starlink internet satellites bolted atop the rather sooty booster B1051 from Space Launch Complex 40 (SLC-40) at Cape Canaveral Space Force Station in Florida.
The sure-to-be-spectacular middle-of-the-night blastoff of the Starlink L27 mission on the so far nine times 'flight-proven' Falcon 9 first stage is slated for 2:42 a.m. EDT, or 642 GMT from pad 40 on Cape Canaveral Space Force Station during an instantaneous launch window on May 9.
This will be the tenth flight for the Falcon 9 first stage rocket booster supporting this mission

— SpaceX (@SpaceX) May 8, 2021
The weather outlook is currently rather good at 80% GO according to the latest forecast Space Force meteorologists.
The Primary Concern is the Cumulous Cloud Rule
A live SpaceX webcast of this Starlink L27 mission will begin about 15 minutes prior to liftoff.
Watch the launch webcast live here
A backup launch opportunity is available on Monday, May 10 at 2:21 a.m. EDT, or 6:21 UTC.
Enjoy our photos of the Falcon 9 rocket taken by the Space UpClose team of Ken Kremer and Jean Wright
Both the recycled booster and recycled payload fairings are rather blacked from soot.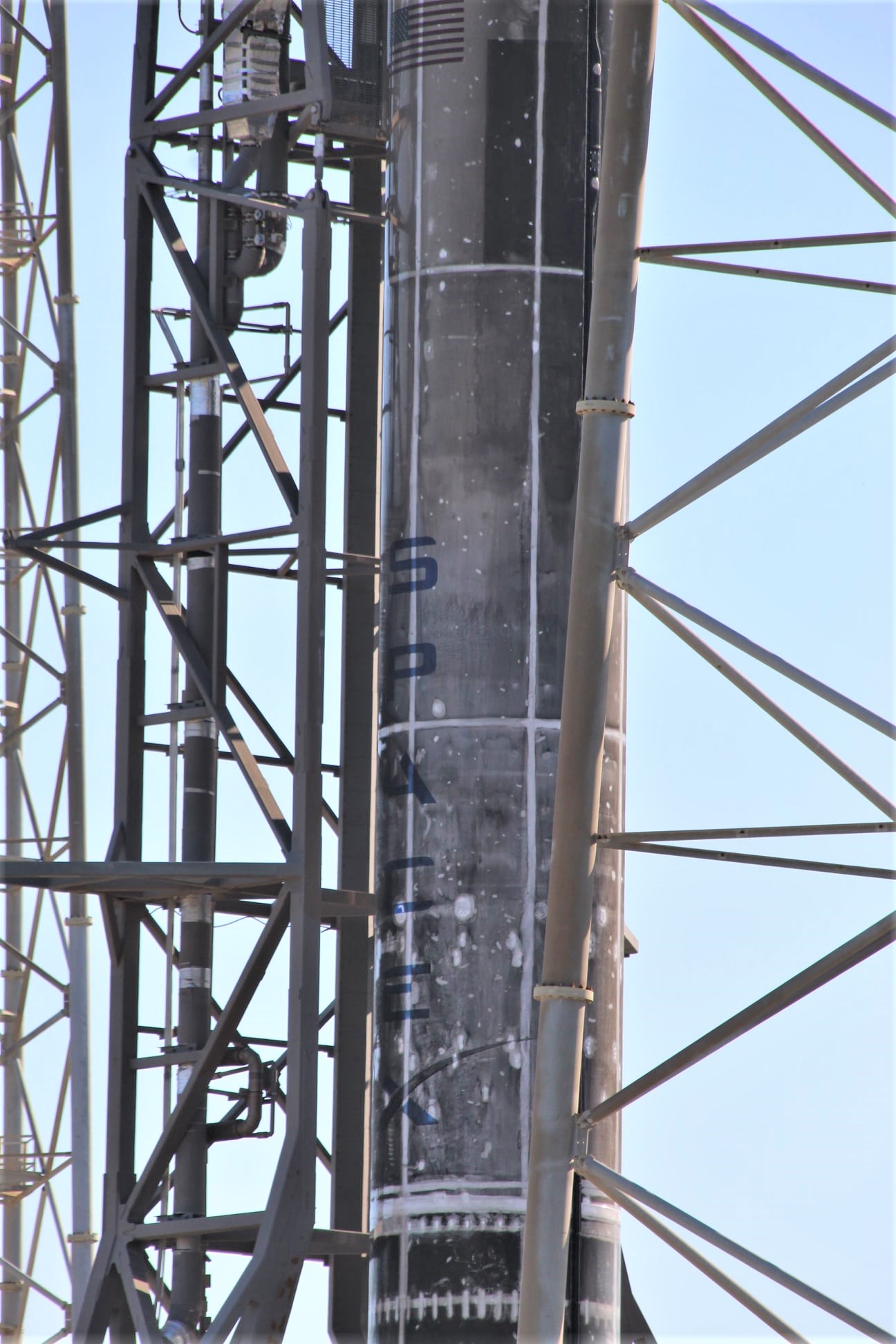 Sunday's planned liftoff counts as the tenth flight of the Falcon 9 first stage rocket booster B1051 supporting this mission, which previously launched Crew Dragon's first demonstration mission to the International Space Station, the RADARSAT Constellation Mission, SXM-7, and six Starlink missions – most recently in March 2021.
If all goes well SpaceX plans to recover the booster at sea on an ocean-going droneship
Following stage separation, SpaceX will land Falcon 9's first stage on the "Just Read the Instructions" (JRTI) droneship, which has been prepositioned in the Atlantic Ocean off the coast of the Carolina's.
Both of Falcon 9's fairing halves also previously flew on the GPS III Space Vehicle 04 mission.
SpaceX designed this Block 5 version of the Falcon 9 with the ability to launch 10 times with minimal refurbishment said SpaceX CEO Elon Musk
At a recent NASA briefing Musk said SpaceX would now attempt to go beyond the goal of 10 by using the Starlink missions to push the envelope of reusability ever further.
The 500 pound flat panel Starlink satellites are being mass produced and manufactured by SpaceX in Redmond, Washington.
Watch for our complete post launch story
This is the 2nd liftoff in May following two in April on the 7th and 28th.
Another Starlink mission will launch soon later this month.
Following the prior 26th batch launched May 4 that brings the total number of Starlink satellites launched to 1,565 internet satellites.  That includes earlier prototypes mostly from the first launch as well as the 10 Starlink sats launched to polar orbit on the last Falcon 9 launch on Transporter-1 mission on Jan. 24. Check out our story and photos
To date SpaceX has launched fourteen Falcon 9 rockets in 2021.
Recycling the 1st stage boosters many times has enabled SpaceX to maintain a rapid launch cadence of nearly 3 launches per month last year and even more planned this year.
SpaceX also launched a used Falcon 9 on April 22 on the Crew-2 mission of 4 astronauts for NASA to the ISS. Check out our articles/photos
Watch Ken's continuing reports about Starlink, Mars 2020 Perseverance and Curiosity rovers, Artemis and NASA missions, SpaceX, Commercial Crew Starliner and Crew Dragon and onsite for live reporting of upcoming and recent SpaceX and ULA launches including Crew 1 & 2, Demo-2, ISS, X-37B, Solar Orbiter, NRO spysats and national security missions and more at the Kennedy Space Center and Cape Canaveral Space Force Station.
Stay tuned here for Ken's continuing Earth and Planetary science and human spaceflight news: www.kenkremer.com –www.spaceupclose.com – twitter @ken_kremer – email: ken at kenkremer.com
Dr. Kremer is a research scientist and journalist based in the KSC area, active in outreach and interviewed regularly on TV and radio about space topics.
………….
Ken's photos are for sale and he is available for lectures and outreach events
Please consider supporting Ken's work by donating at Patreon:
https://www.patreon.com/kenkremer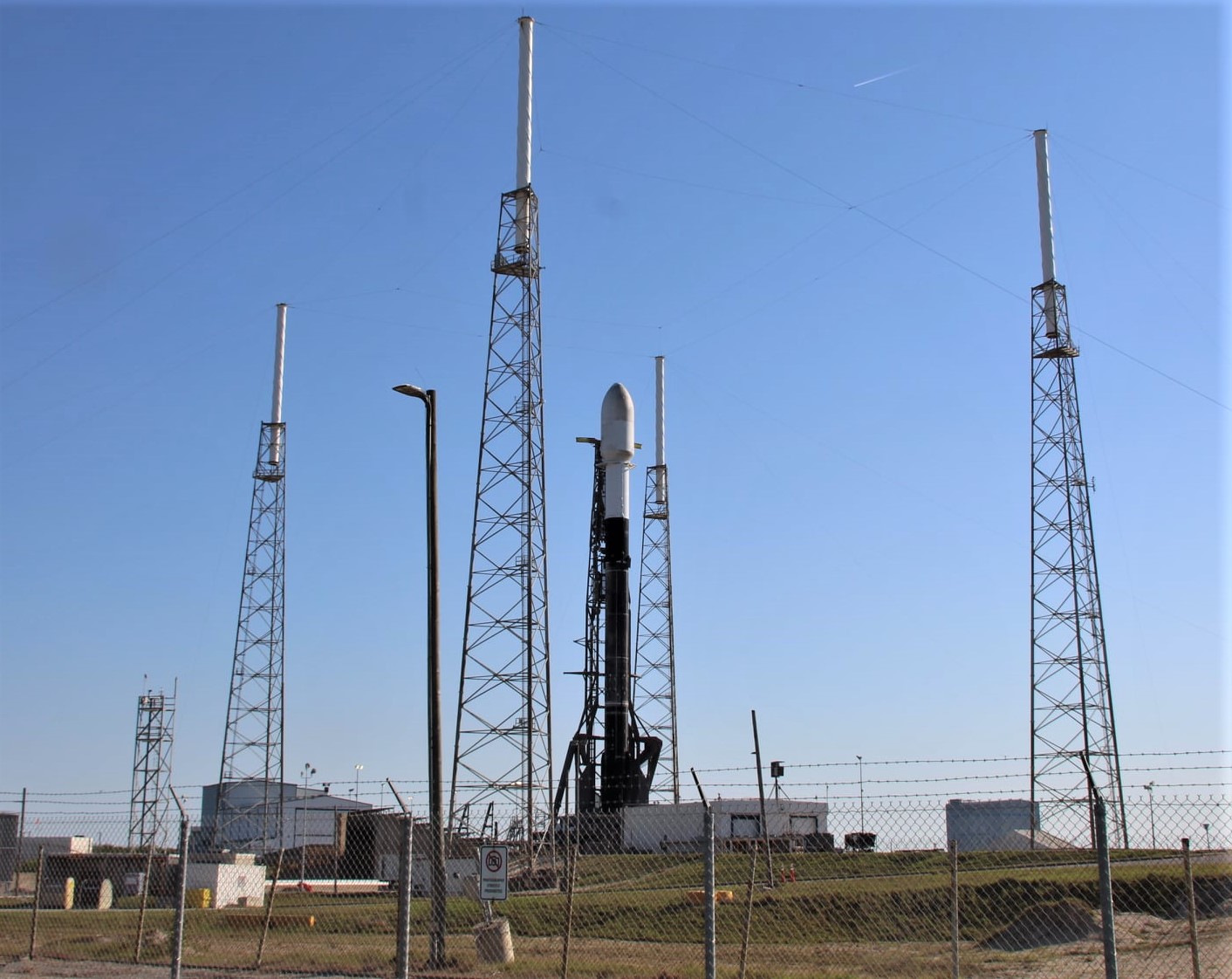 x