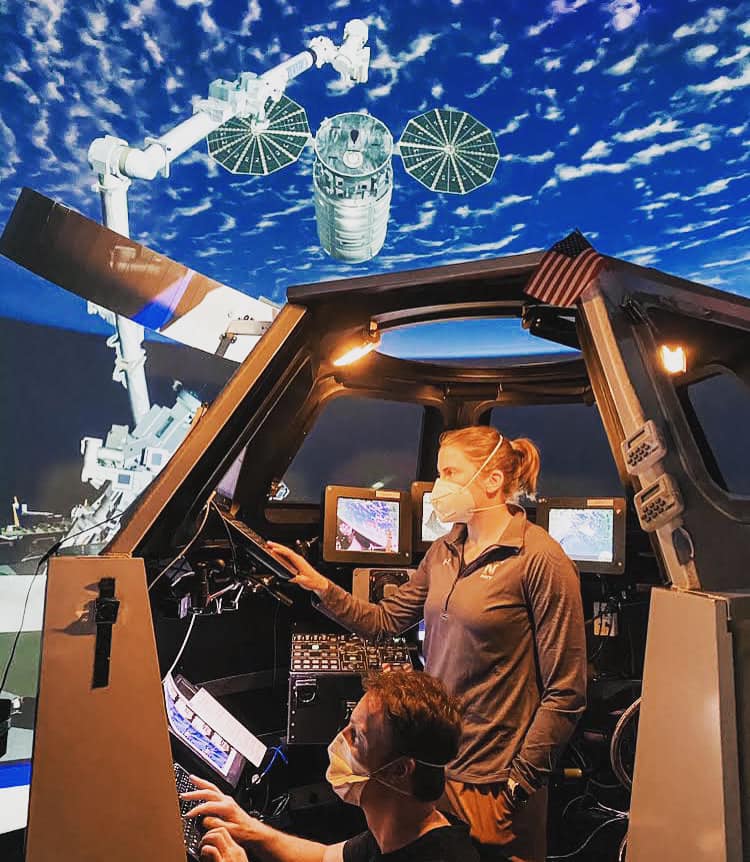 For SpaceUpClose.com & RocketSTEM
CAPE CANAVERAL, FL –  NASA has completed the crew assignments for the SpaceX Crew-3 team by adding a fourth astronaut to the crew – namely rookie Kayla Barron to serve as a mission specialist for the agency's mission to the International Space Station (ISS)  targeted to launch no earlier than (NET) Oct. 23 from Florida's Spaceport.
Kayla Barron was selected by NASA to join the 2017 Astronaut Candidate Class and graduated with her class to became a NASA astronaut in January 2020 after completing two years of training. She is also a US Navy Submarine Warfare Officer.
She will join NASA astronauts Raja Chari and Tom Marshburn, as the mission's commander and pilot, respectively, and ESA (European Space Agency) astronaut Matthias Maurer, who also will serve as a mission specialist.
"I'm so honored and excited to be joining NASA Astronaut Raja Chari, NASA Astronaut Tom Marshburn, and ESA – European Space Agency Astronaut Matthias Maurer for NASA's upcoming SpaceX Crew-3 mission to the International Space Station, set to launch in late October. I couldn't ask for a better team or a more incredible adventure. Big thanks to our patch designer Greg Manchess!" Kayla Barron posted on Facebook with the crew 3 patch design featuring all four names.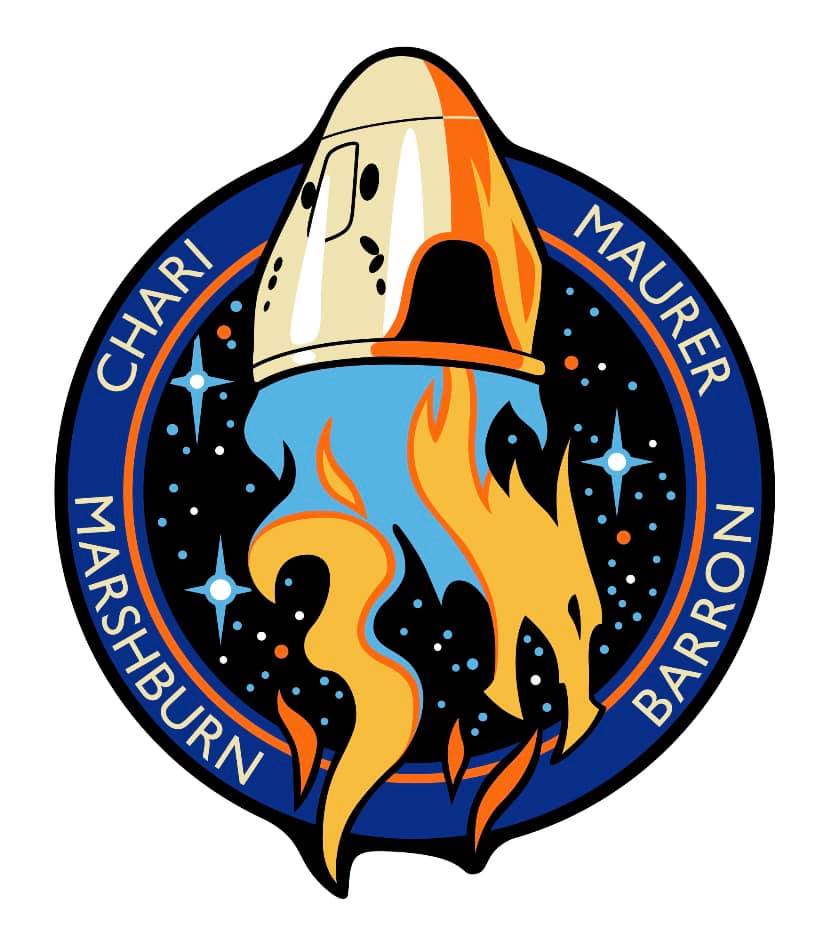 Barron, like Chari and Mauer will all be flying as rookies on their first spaceflight each.
For Marshburn, the lone veteran spaceflyer on the team, Crew-3 marks his third spaceflight. He previously served as a crew member of the space shuttle STS-127 mission in 2009 and Expedition 34/35 aboard the space station, which concluded in 2013.
Chari, Marshburn, and Maurer were previously assigned to the Crew-3 mission in December 2020 by NASA and ESA.
The new addition means no Russian cosmonaut will be assigned to Crew-3 – as NASA was trying to arrange in order to keep flying people on one another's human capsules to maintain a constant presence of at least 1 person from each country aboard the ISS.
The quartet will launch on a commercial SpaceX Crew Dragon spacecraft atop a Falcon 9 rocket from NASA's Kennedy Space Center in Florida for an approximate 6-month long science mission aboard the ISS.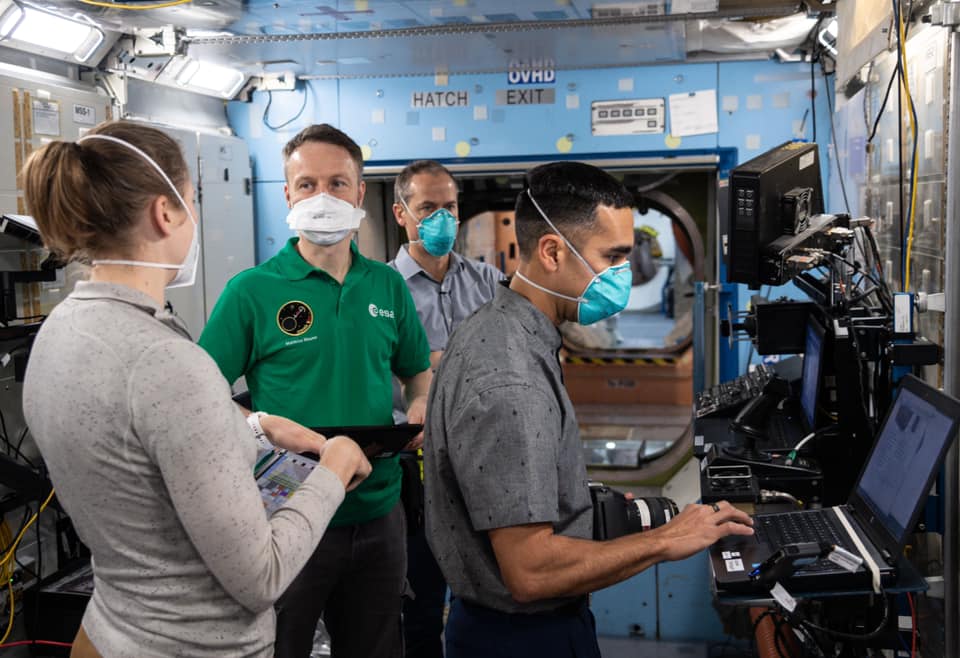 Crew 3 marks the third crew rotation mission on SpaceX's human space transportation system and its fourth flight with astronauts, including the Demo-2 test flight, to the space station as part of NASA's Commercial Crew Program.
When Barron, Chari, Marshburn, and Maurer arrive at the orbiting laboratory, they will become expedition crew members for the duration of their six-month science mission.
The crew will have a slight overlap with the Crew-2 astronauts, who arrived April 24.
This will mark the second time commercial crew missions have overlapped on the station.
The Crew-1 astronauts, who ended their mission with a splashdown off the coast of Panama City, Florida, on Sunday, May 2, were aboard the station with the Crew-2 astronauts for a seven-day direct crew handover. Increasing the total number of astronauts aboard the station enables the agency to boost the number of science investigations conducted in the unique microgravity environment.
Ken was onsite at KSC and CCSFS for the Crew-2 mission launch on April 23.
Watch Ken's continuing reports about ISS, Artemis and NASA missions, SpaceX, Starlink, Commercial Crew and Starliner and Crew Dragon and onsite for live reporting of upcoming and recent SpaceX and ULA launches including Crew 1 & 2, Demo-2, ISS, X-37B, Solar Orbiter, Mars 2020 Perseverance and Curiosity rovers, NRO spysats and national security missions and more at the Kennedy Space Center and Cape Canaveral Space Force Station.
Stay tuned here for Ken's continuing Earth and Planetary science and human spaceflight news: www.kenkremer.com –www.spaceupclose.com – twitter @ken_kremer – email: ken at kenkremer.com
Dr. Kremer is a research scientist and journalist based in the KSC area, active in outreach and interviewed regularly on TV and radio about space topics.
………….
Ken's photos are for sale and he is available for lectures and outreach events
Please consider supporting Ken's work by purchasing his photos and/or donating at Patreon:
https://www.patreon.com/kenkremer
x