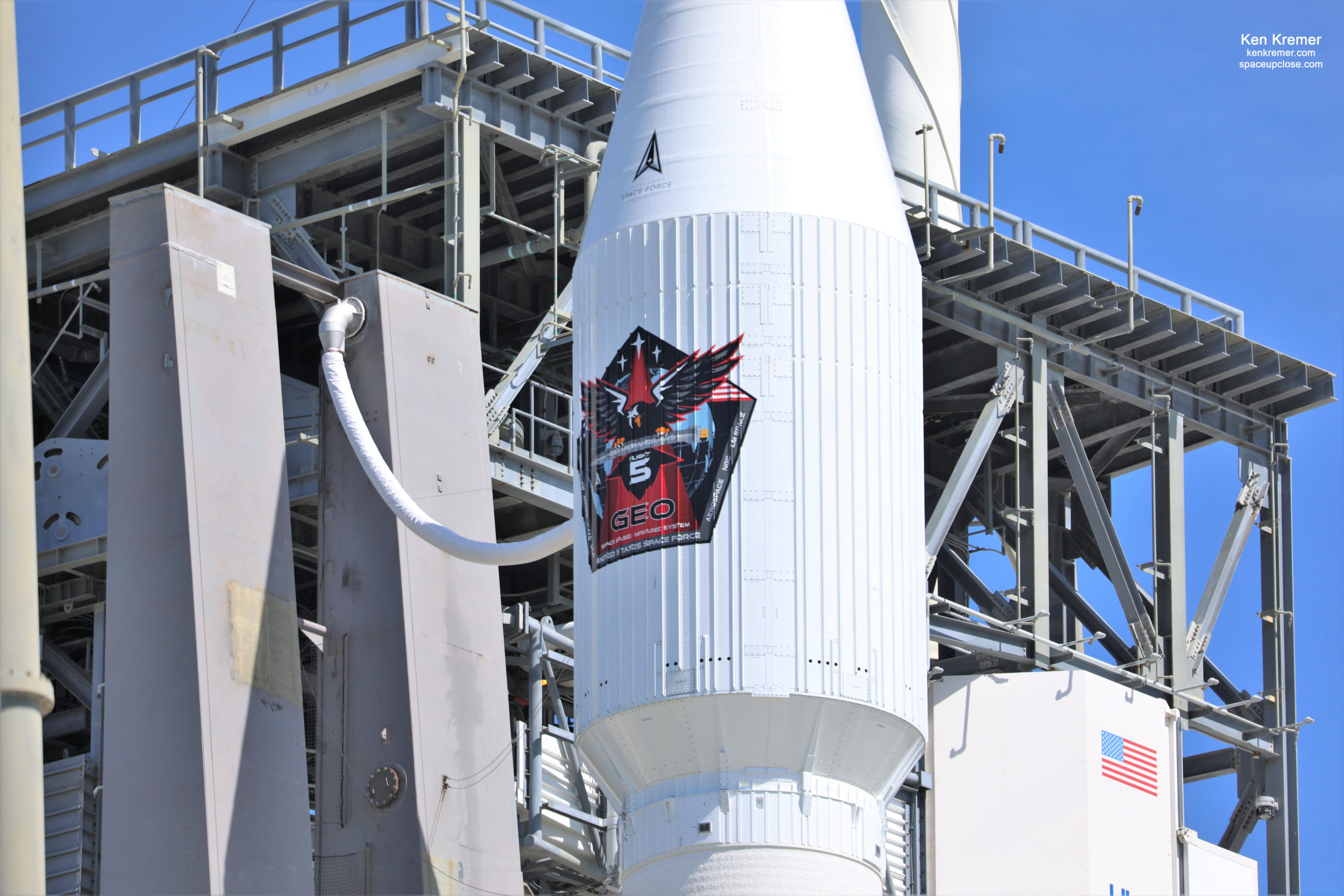 For SpaceUpClose.com & RocketSTEM
CAPE CANAVERAL SPACE FORCE STATION, FL – Liftoff of the billion dollar early missile warning and defense detection SBIRS GEO-5 satellite for the U.S. Space Force will have to wait another day after an issue with the LOX chilldown today forced a 24 hour launch scrub of the mission critical for U.S. national defense aboard a United Launch Alliance (ULA) Atlas V rocket from Florida's Spaceport.
Fortunately, the weather still looks promising.
In the late stages of the Monday's countdown engineers discovered anomalous reading with the liquid oxygen propellant chilldown operation traced to a ground system issue.
ULA CEO Tory Bruno said the "precious cargo" was top priority and a day's delay to launch was required!
Precious cargo. Didn't sort out anomalous ground system data in time. See you tomorrow https://t.co/3iwlNpvFyM

— Tory Bruno (@torybruno) May 17, 2021
Liftoff of the SBIRS GEO Flight 5 mission for the U.S. Space Force's Space and Missile Systems Center is now  rescheduled to Tuesday, May 18 at 1:31 p.m. EDT (1731 GMT) from Space Launch Complex-41 at Cape Canaveral Space Force Station (CCSFS) in Florida.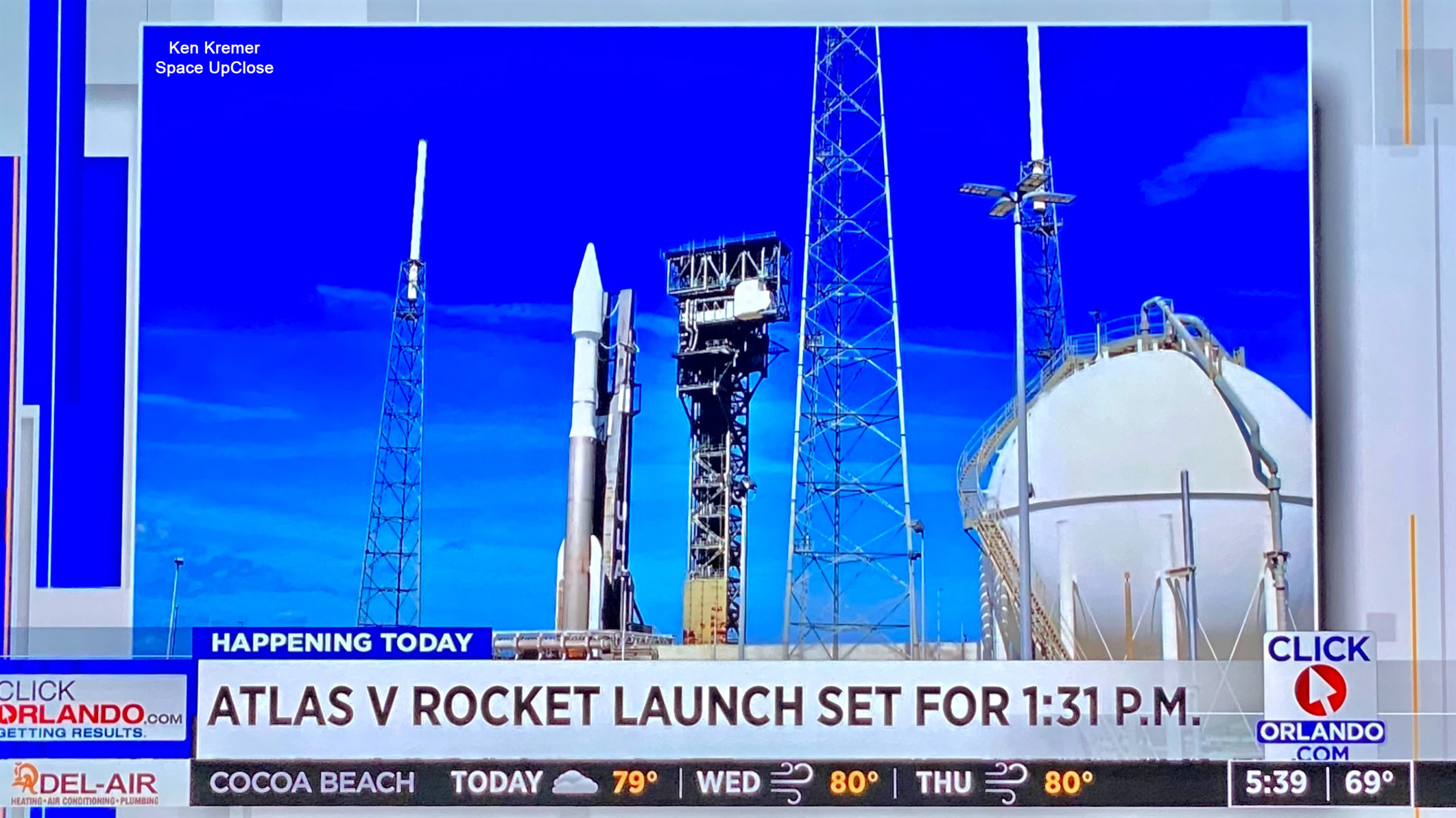 Atlas V will deliver the SBIRS GEO Flight 5 mission to a geosynchronous transfer orbit (GTO).
This will be the first National Security Space launch from CCSFS this year and more will follow.
SBIRS GEO 5 will add to the constellation of the first four satellites 1 to 4 already operating in geosynchronous orbit (GEO)
The upgraded SBIRS GEO-5 satellite was manufactured by prime contractor Lockheed Martin and is the most advanced early missile warning and missile detection satellite ever built and deployed – at a cost of approximately $1 Billion.
"SBIRS' role as an ever-present, on-orbit guardian against global ballistic missile threats has never been more critical," said Tom McCormick, Lockheed Martin's vice president for Overhead Persistent Infrared (OPIR) Systems. "In 2019 alone, SBIRS detected nearly one thousand missile launches, which is about a two-fold increase in two years."
Check out my photos of the Atlas V rocket vertical taken at pad 41 for Space UpClose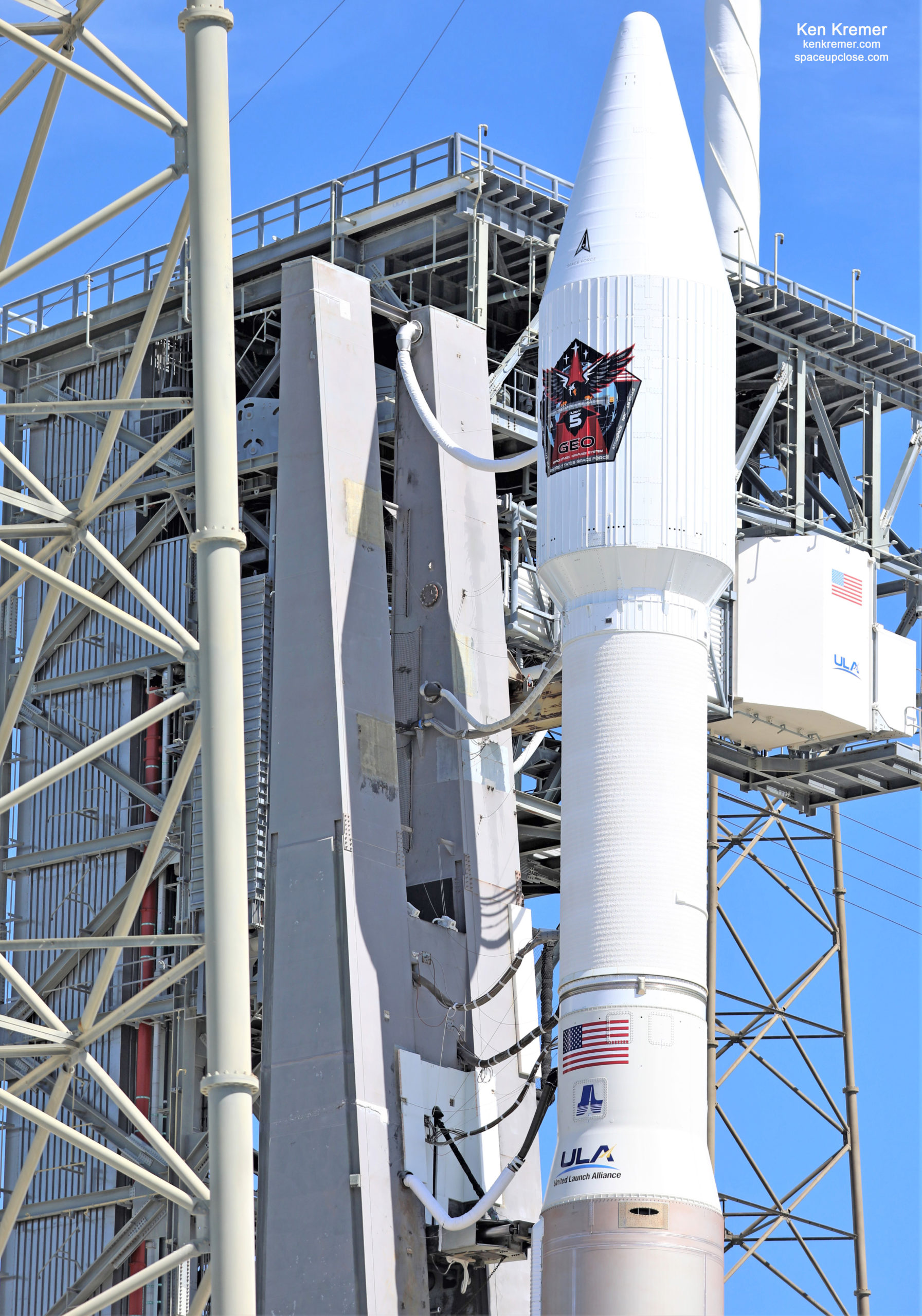 You can watch the launch live via a ULA webcast starting about 20 minutes before liftoff
ULA live broadcast coverage of launch will begin at 1:15 p.m. EDT on May 17.
ULA Live launch updates and webcast available at: www.ulalaunch.com
Updates also available at: www.facebook.com/ulalaunch, twitter.com/ulalaunch and instagram.com/ulalaunch
The forecast from meteorologists with newly renamed Space Launch Delta 45 shows an 80 percent chance of favorable weather conditions for launch.
The Primary Concern is the Cumulous Cloud Rule
Watch for complete details and photos post-launch
My prelaunch photos from pad 41 were featured on WKMG CBS 6 TV News Orlando: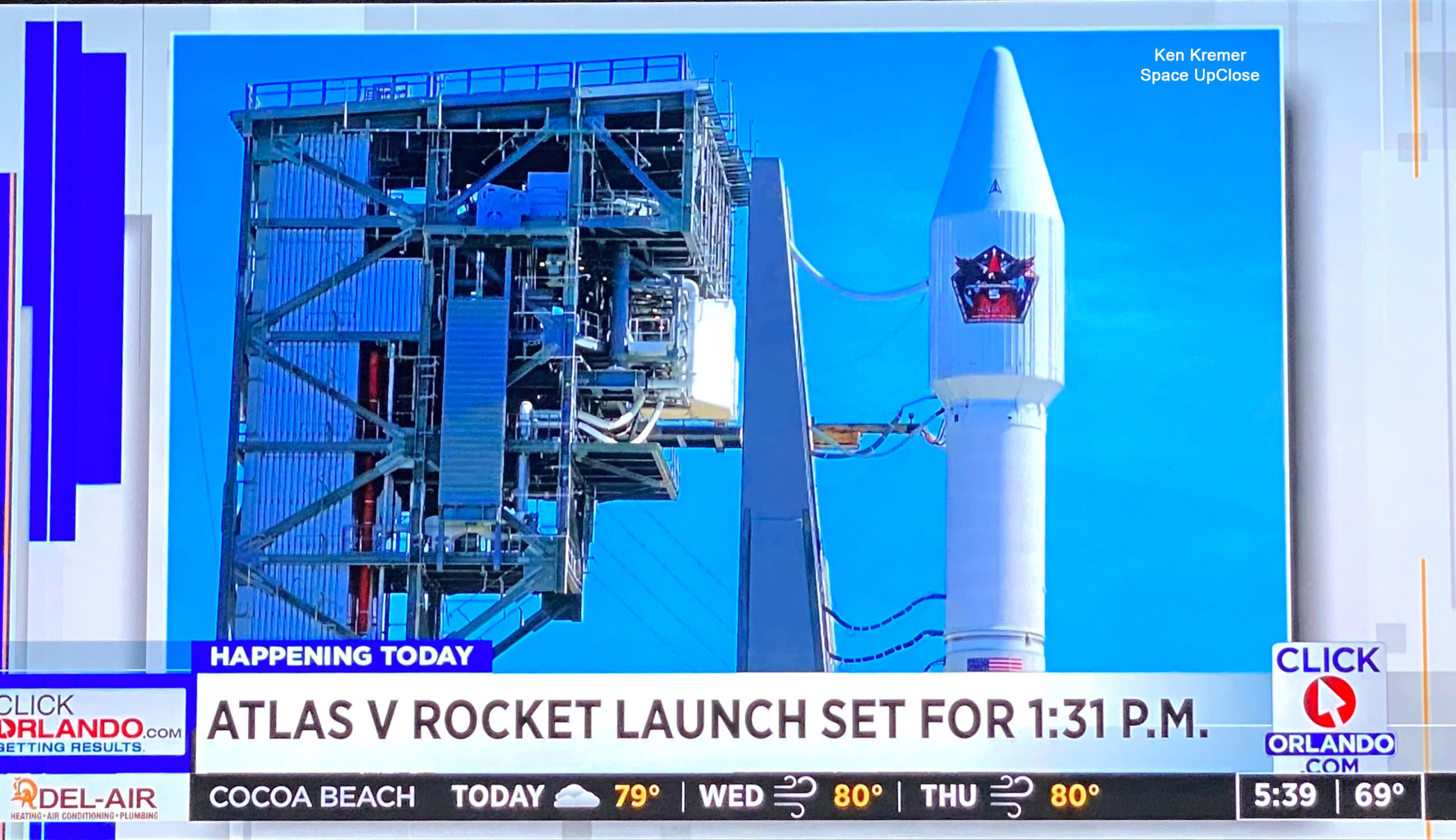 Watch Ken's continuing reports about ULA missions, Starlink, Mars 2020 Perseverance and Curiosity rovers, Artemis and NASA missions, SpaceX, Commercial Crew Starliner and Crew Dragon and onsite for live reporting of upcoming and recent SpaceX and ULA launches including Crew 1 & 2, Demo-2, ISS, X-37B, Solar Orbiter, NRO spysats and national security missions and more at the Kennedy Space Center and Cape Canaveral Space Force Station.
Stay tuned here for Ken's continuing Earth and Planetary science and human spaceflight news: www.kenkremer.com –www.spaceupclose.com – twitter @ken_kremer – email: ken at kenkremer.com
Dr. Kremer is a research scientist and journalist based in the KSC area, active in outreach and interviewed regularly on TV and radio about space topics.
………….
Ken's photos are for sale and he is available for lectures and outreach events
Please consider supporting Ken's work by purchasing his photos and/or donating at Patreon:
https://www.patreon.com/kenkremer
x