For SpaceUpClose.com & RocketSTEM
CAPE CANAVERAL, FL – U.S. President Joe Biden has approved a long-term extension of operations of the International Space Station (ISS) through 2030, as announced by NASA Administrator Bill Nelson on New Year's Eve, Dec. 31, shortly before ringing in the new year and coming on the heels of a phenomenally successful year for the space agency that culminated with the successful Christmas morning launch of NASA's mammoth James Webb Space Telescope (JWST) on Dec. 25.
The ISS extension counts as a major win for NASA and NASA Administrator Bill Nelson in the first year of the Biden Administration.
Nelson announced the Biden-Harris Administration's "commitment to extend ISS operations through 2030"  and added that NASA will work with our international partners in Europe (ESA, European Space Agency), Japan (JAXA, Japan Aerospace Exploration Agency), Canada (CSA, Canadian Space Agency), and Russia (State Space Corporation Roscosmos) to enable continuation of the groundbreaking research being conducted in this unique orbiting laboratory through the rest of this decade."
The hoped for extension adds another eight years to the ISS lifetime from today and is a welcome relief to many in the science and aerospace community who feared a dreadful gap in U.S. research capabilities in low Earth orbit if the station was not extended beyond the current approved lifetime of 2024
Furthermore China is offering very robust competition regarding space stations and is well along into building their own space station with one large module already on orbit occupied with permanent rotating crews, and two more modules planned for launch this year along with cargo resupply ships functioning similarly to the ISS.
"The International Space Station is a beacon of peaceful international scientific collaboration and for more than 20 years has returned enormous scientific, educational, and technological developments to benefit humanity. I'm pleased that the Biden-Harris Administration has committed to continuing station operations through 2030," Nelson said, in a statement issued as a blog post on the NASA home page.
"The United States' continued participation on the ISS will enhance innovation and competitiveness, as well as advance the research and technology necessary to send the first woman and first person of color to the Moon under NASA's Artemis program and pave the way for sending the first humans to Mars. As more and more nations are active in space, it's more important than ever that the United States continues to lead the world in growing international alliances and modeling rules and norms for the peaceful and responsible use of space."
NASA hopes a commercial space station will eventually replace the ISS – but that will take time and money which is in short supply
The football field sized ISS is currently home to seven multinational crew members from the U.S, Russia and Germany serving as part of Expedition 66.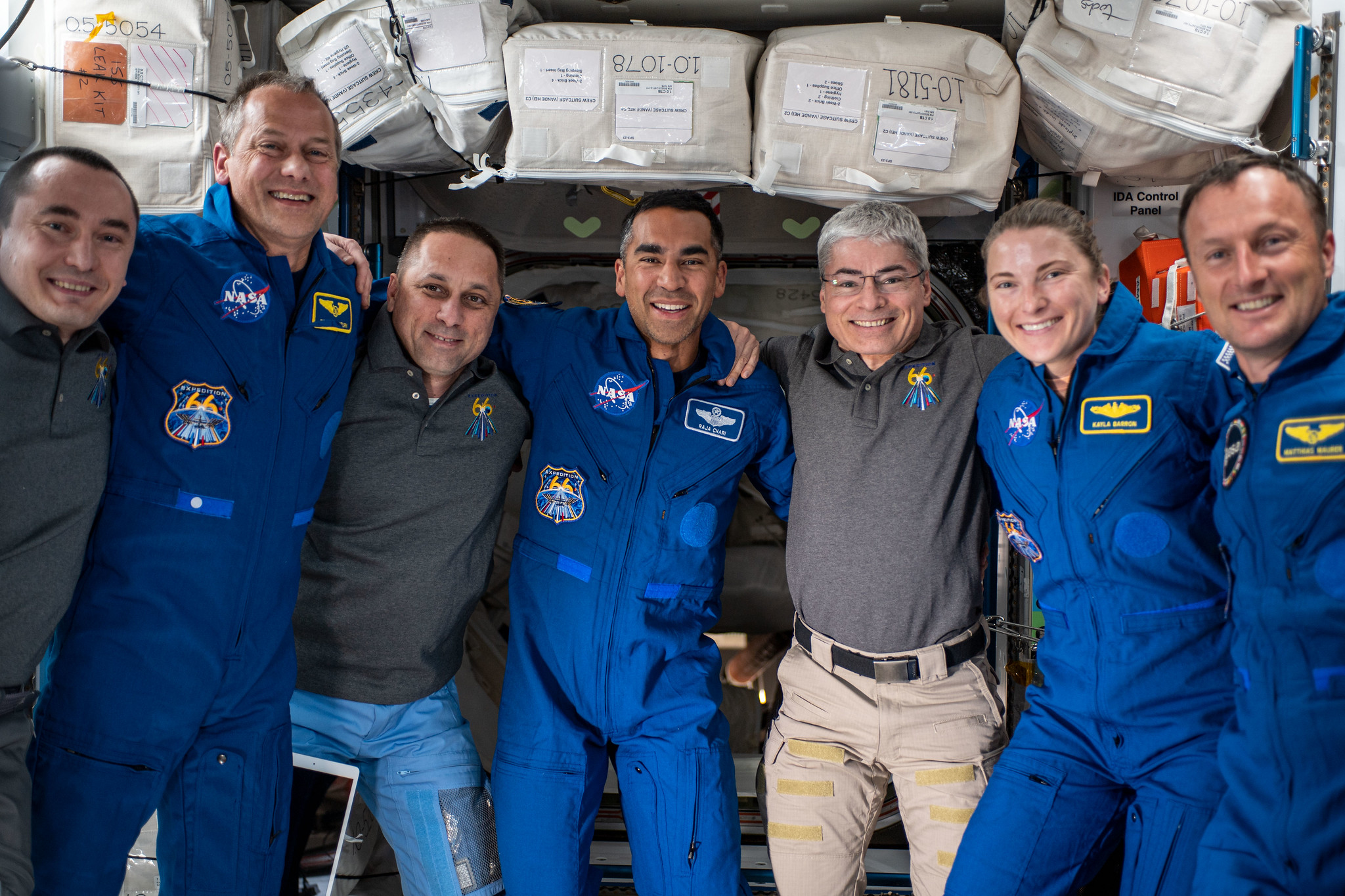 Europe, Canada and Japan have all expressed a strong interest in maintaining the ISS for years to come.
Russia may need some convincing and has shown an interest in working more closely with China.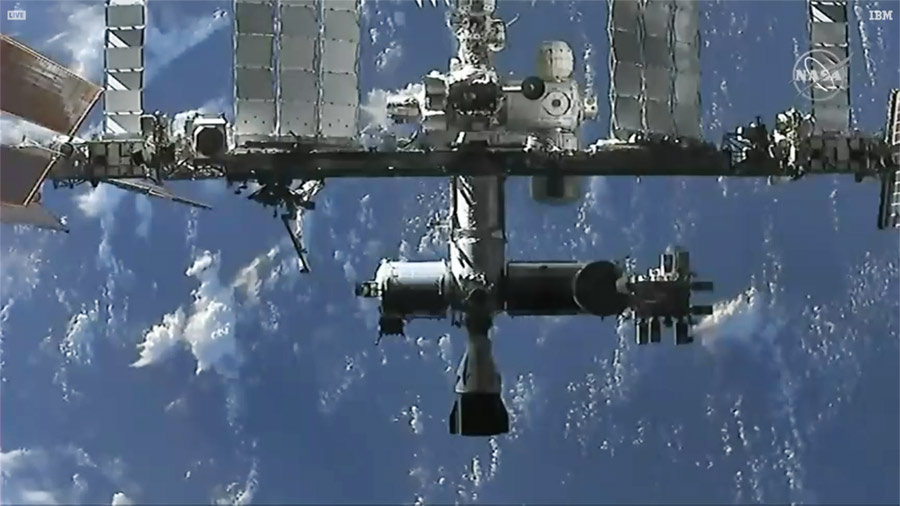 However Russia also added two new modules to the ISS in 2021 and Nelson told me at KSC that he is very hopeful and optimistic that Russia will want to fully utilize their new hardware
The most recent NASA launch to the ISS involved the SpaceX Falcon 9 and Cargo Dragon lift off on Dec. 21 of SpaceX's 24th NASA contracted Commercial Resupply Services (CRS-24) mission to the International Space Station since 2012 at 5:07 a.m. EST (1007 GMT), Dec. 21, from historic Launch Complex 39A (LC-39A) at the Kennedy Space Center in Florida.
The SpaceX Cargo Dragon was loaded with over 3.2 tons of NASA science and supplies and bearing much anticipated Christmas presents for the seven person multinational crew mates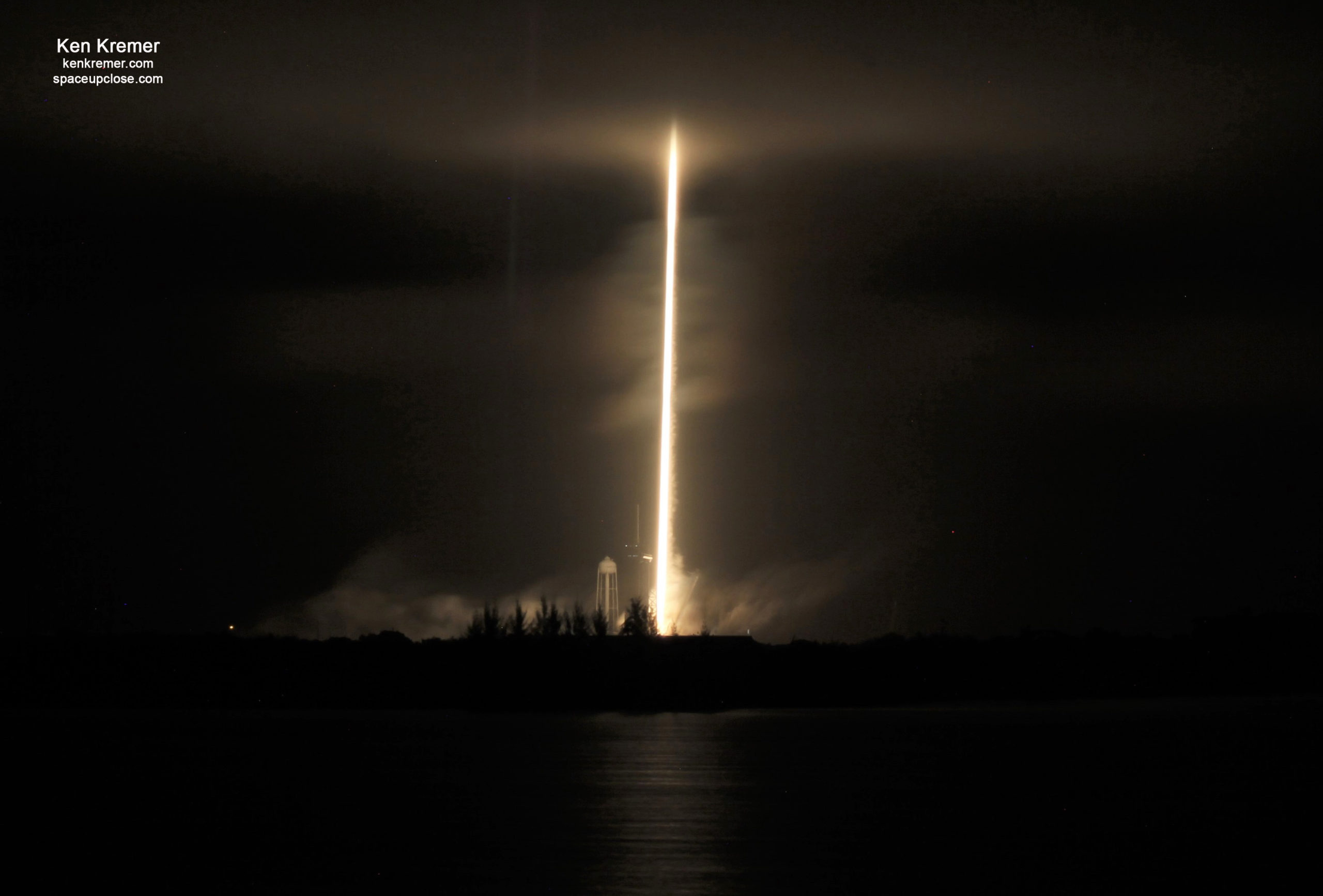 Prior to CRS-24 the NASA SpaceX Crew-3 quartet of astronauts launched on November 10 from KSC.
Further details from NASA:
Over the past two decades, the United States has maintained a continuous human presence in orbit around the Earth to test technologies, conduct scientific research, and develop skills needed to explore farther than ever before. The unique microgravity laboratory has hosted more than 3,000 research investigations from over 4,200 researchers across the world and is returning enormous scientific, educational, and technological developments to benefit people on Earth. Nearly 110 countries and areas have participated in activities aboard the station, including more than 1,500,000 students per year in STEM activities.
Instruments aboard the ISS, used in concert with free-flying instruments in other orbits, help us measure the stresses of drought and the health of forests to enable improved understanding of the interaction of carbon and climate at different time scales. Operating these and other climate-related instruments through the end of the decade will greatly increase our understanding of the climate cycle.
Extending operations through 2030 will continue another productive decade of research advancement and enable a seamless transition of capabilities in low-Earth orbit to one or more commercially owned and operated destinations in the late 2020s. The decision to extend operations and NASA's recent awards to develop commercial space stations together ensure uninterrupted, continuous human presence and capabilities; both are critical facets of NASA's International Space Station transition plan.
Here's a NASA summary of this past year 2021 of the ISS:
2021 was a busy year aboard the space station with spacewalks, crew launches, cargo missions, and groundbreaking research. #SpaceToGround pic.twitter.com/GYs63IITNP

— International Space Station (@Space_Station) December 23, 2021
Watch Ken's onsite reporting about ISS operations at the Kennedy Space Center.
Watch Ken's continuing reports about ISS, SpaceX Crew and Cargo Dragons, Artemis, SLS, Orion and NASA missions, Lucy Asteroid mission, IXPE, DART, National Security missions,  SpaceX Starlink, Blue Origin and Space Tourism, Commercial Crew and Starliner and Crew Dragon and onsite for live reporting of upcoming and recent SpaceX and ULA launches including Crew 1 & 2 & 3, ISS, Solar Orbiter, Mars 2020 Perseverance and Curiosity rovers, NRO spysats and national security missions and more at the Kennedy Space Center and Cape Canaveral Space Force Station.
Stay tuned here for Ken's continuing Earth and Planetary science and human spaceflight news: www.kenkremer.com –www.spaceupclose.com – twitter @ken_kremer – email: ken at kenkremer.com
Dr. Kremer is a research scientist and journalist based in the KSC area, active in outreach and interviewed regularly on TV and radio about space topics.
………….
Ken's photos are for sale and he is available for lectures and outreach events
Please consider supporting Ken's work by purchasing his photos and/or donating at Patreon:
https://www.patreon.com/kenkremer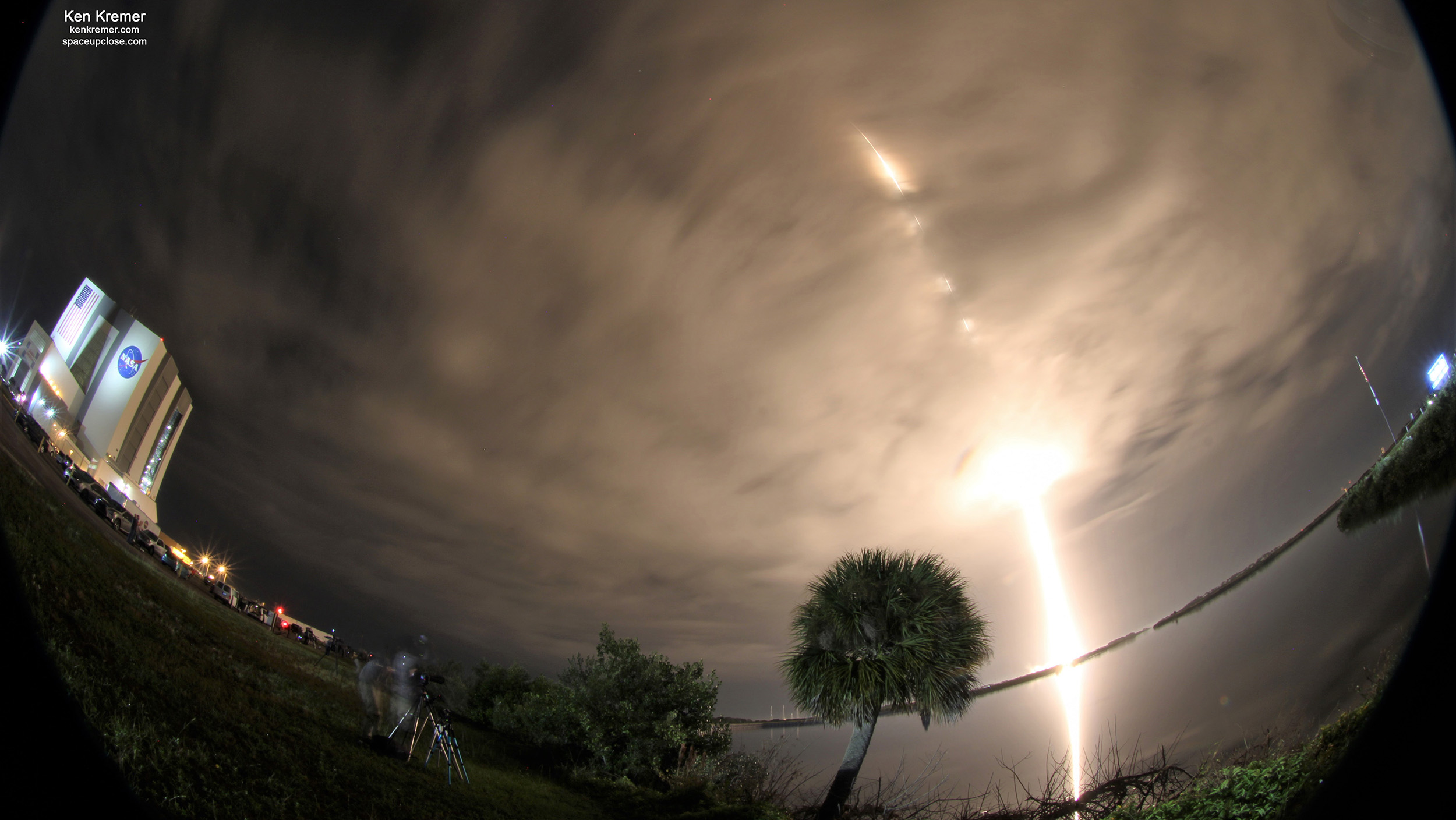 x