For SpaceUpClose.com & RocketSTEM
CAPE CANAVERAL SPACE FORCE STATION, FL – SpaceX is all set to launch its 2nd rocket of 2022 on Thursday morning, Jan. 13 –  just 1 week after the first a week ago, thus continuing an absolutely blistering launch pace this year that could very well exceed the record setting 31 liftoffs achieved in 2021 and it features a daring land landing and screaming sonic booms too!
SpaceX is slated to launch the Transporter-3 mission as part of their commercial rideshare program tomorrow – carrying over 100 smallsats and cubesats to low earth orbit (LEO)
Liftoff of a veteran and very sooty SpaceX Falcon 9 on the Transporter-3 mission using the 10x recycled 1st stage booster B1058 is slated for 10:25 a.m. EST, or 1525 GMT from Space Launch Complex 40 (SLC-40) at Cape Canaveral Space Force Station in Florida.
Transporter-3 is SpaceX's 3rd dedicated rideshare mission and is loaded with 105 spacecraft – including CubeSats, microsats, PocketQubes, and orbital transfer vehicles.
Targeting launch of SpaceX's third dedicated smallsat rideshare mission, Transporter-3, tomorrow, January 13. The 29-minute launch window opens at 10:25 a.m. EST → https://t.co/bJFjLCzWdK pic.twitter.com/nCnDBDboar

— SpaceX (@SpaceX) January 12, 2022
And to top that off, after stage separation they also plan to land the booster back at the Cape for an RTLS mission touchdown at Landing Zone-1 (LZ-1) just a few miles south of pad 40 – some eight minutes later.
The launch window extends 29 minutes.
A backup opportunity for Transporter-3 is available on Friday, January 14 with the same window.
You can watch all the action via a SpaceX live webcast that will begin about 15 minutes prior to liftoff – starting around 10:10 a.m.:
Transporter-3 will launch on a rare south polar trajectory hugging the south Florida coastline and may be visible from cities like Fort Lauderdale and Miami if the weather is clear
Enjoy our launch pad photos taken by the team of Ken Kremer and Jean Wright for Space UpClose during our media remote camera setup on Jan. 12 late afternoon looking into blinding sun glare that created some cool silhouettes.
The payload deployments start at T Plus 59 minutes and continue for nearly an half hour to T Plus 1 Hour and 27 minutes.
The veteran Falcon 9 first stage booster B1058 previously launched Crew Demo-2, ANASIS-II, CRS-21, Transporter-1, and five Starlink missions.
Booster B1058 previously launched the Starlink 4-1 mission through dense fog on Nov. 13, 2021 and returned to Port Canaveral landed atop the JRTI droneship on Nov. 18, 2021.
Multiple sonic booms will happen when the Falcon 9 returns – screaming out across the Space Coast and portions of central Florida as the booster touches down at LZ-1 – be aware!
SpaceX has issued a sonic boom advisory:
"About eight minutes after liftoff, Falcon 9's first stage will land on SpaceX's Landing Zone 1 (LZ-1) at Cape Canaveral Space Force Station, Florida. There is the possibility that residents of Brevard, Orange, Osceola, Indian River, Seminole, Volusia, Polk, St. Lucie, and Okeechobee County counties may hear one or more sonic booms during the landing, but what residents experience will depend on weather and other conditions. Additionally, Falcon 9 will fly along Florida's eastern coast over the ocean and may be visible from the ground."
Last year 2021 was a record-breaking year of 31 launches by SpaceX and ULA from the Space Coast and another launch record breaker is expected in 2022.
Ken's prelaunch commentary about SpaceX missions and What's Ahead for NASA human and science missions and Florida Space Coast were featured on Fox 35 News Orlando and WFTV ABC 9 Orlando TV News
https://www.fox35orlando.com/news/spacex-preparing-for-first-starlink-launch-of-2022-how-to-watch
My photos featured at WKMG CBS 6 Orlando: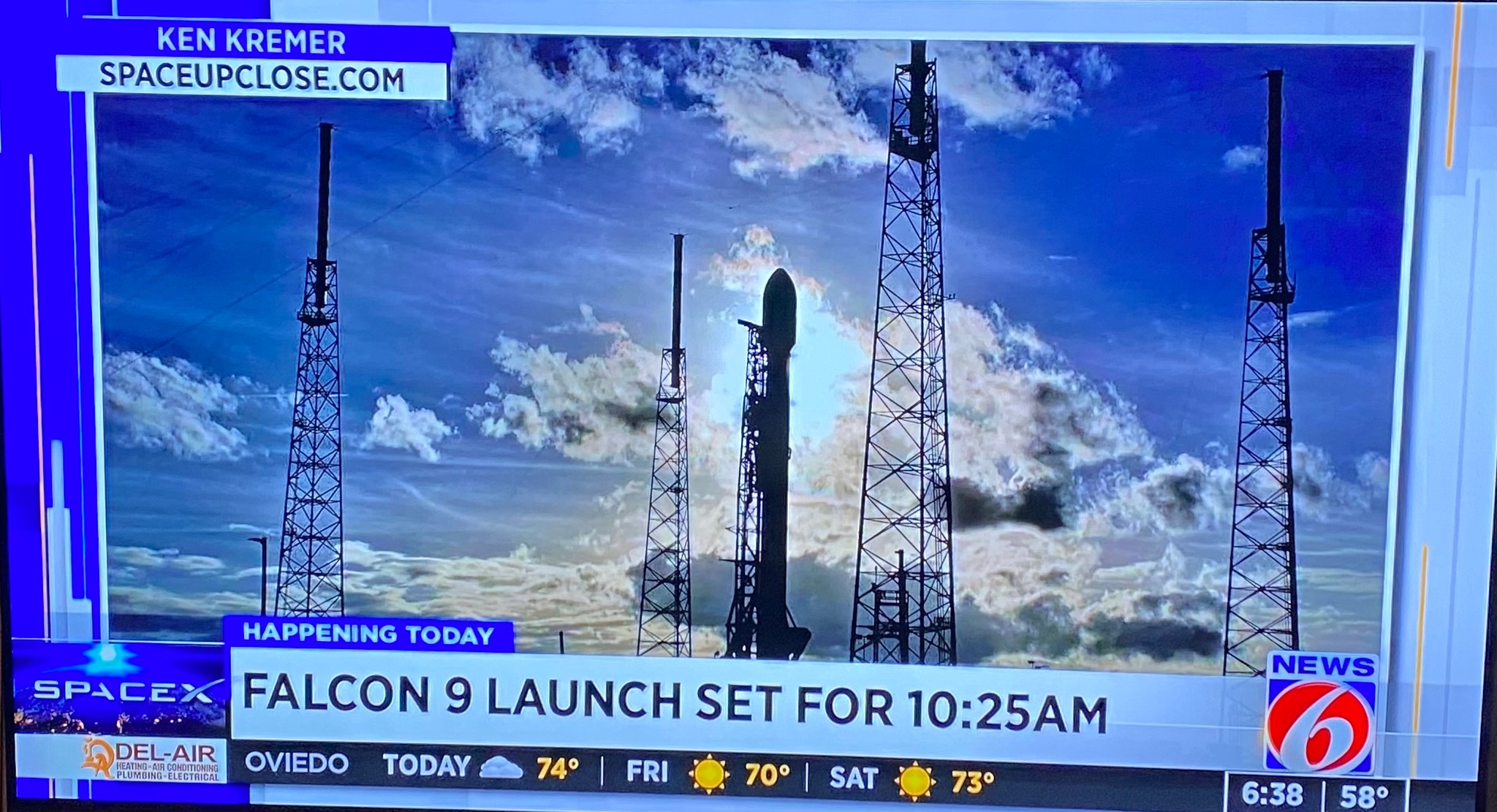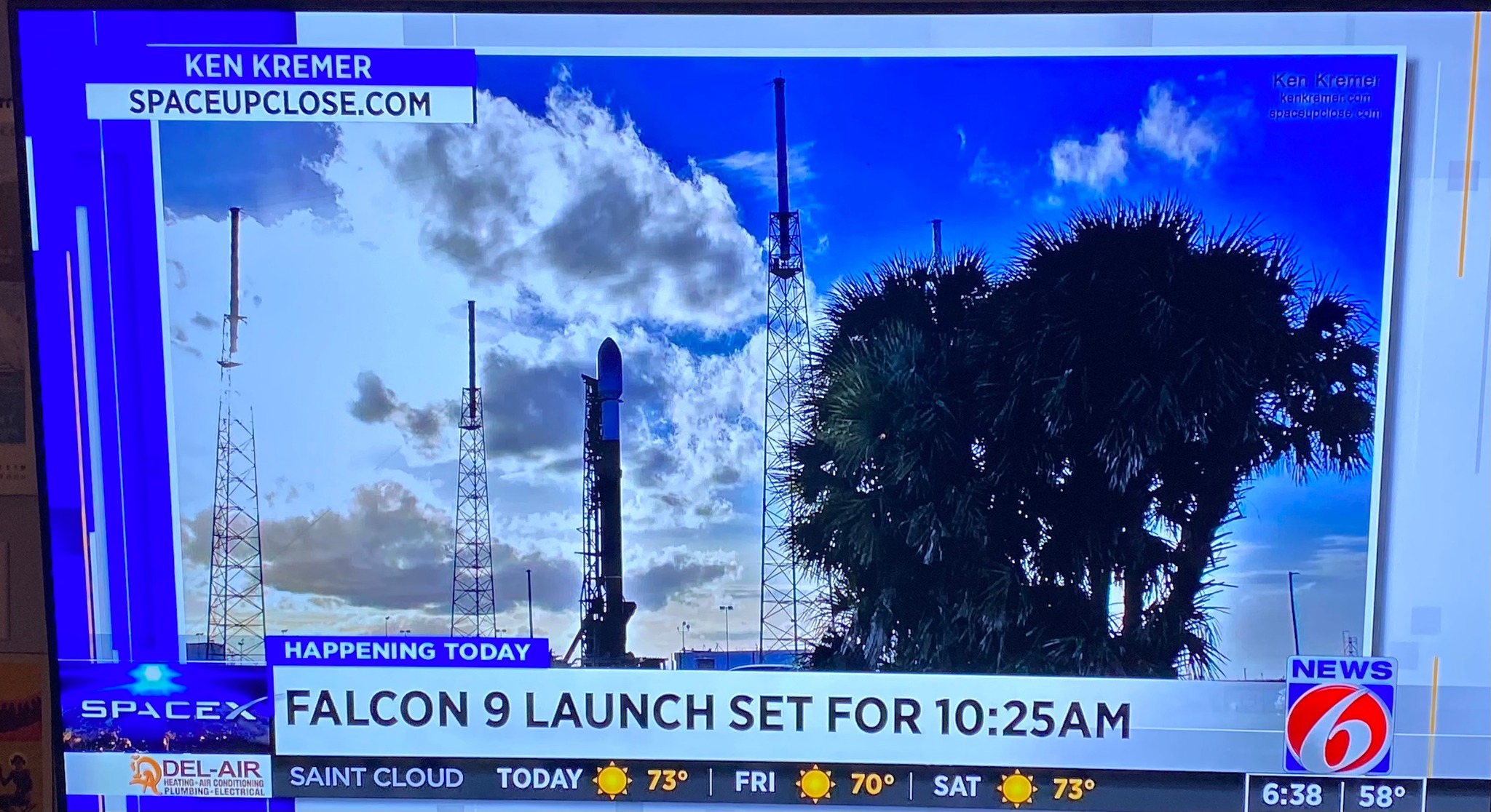 Watch Ken's continuing reports about SpaceX  Starlink , SpaceX Crew and Cargo Dragons, Artemis, SLS, Orion and NASA missions, DART,  Lucy Asteroid mission, Blue Origin and Space Tourism, Commercial Crew and Starliner and Crew Dragon and onsite for live reporting of upcoming and recent SpaceX and ULA launches including Crew 1 & 2 & 3, ISS, Solar Orbiter, Mars 2020 Perseverance and Curiosity rovers, NRO spysats and national security missions and more at the Kennedy Space Center and Cape Canaveral Space Force Station.
Stay tuned here for Ken's continuing Earth and Planetary science and human spaceflight news: www.kenkremer.com –www.spaceupclose.com – twitter @ken_kremer – email: ken at kenkremer.com
Dr. Kremer is a research scientist and journalist based in the KSC area, active in outreach and interviewed regularly on TV and radio about space topics.
………….
Ken's photos are for sale and he is available for lectures and outreach events
Please consider supporting Ken's work by purchasing his photos and/or donating at Patreon:
https://www.patreon.com/kenkremer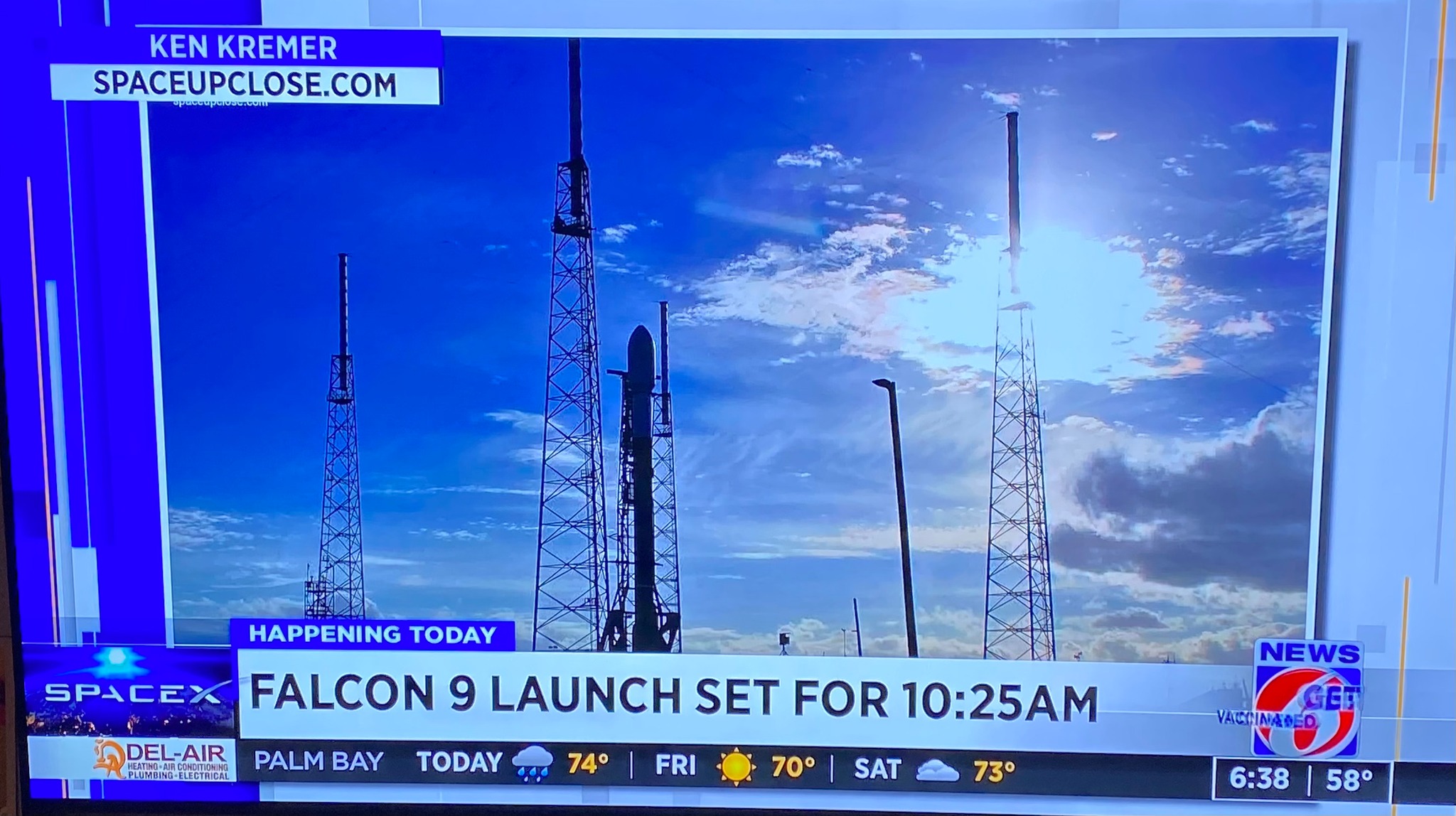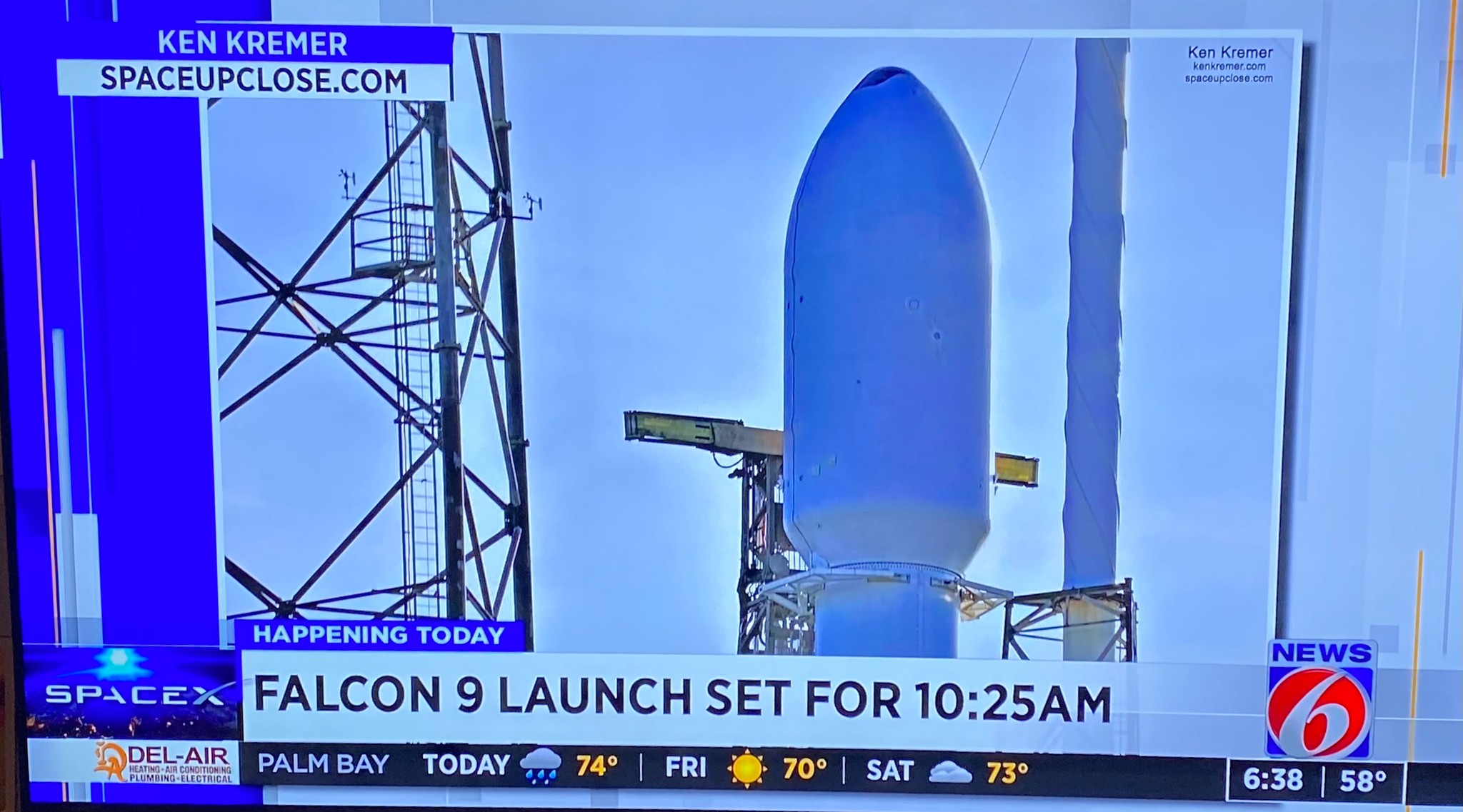 x