For SpaceUpClose.com & RocketSTEM
KENNEDY SPACE CENTER/CAPE CANAVERAL SPACE FORCE STATION, FL –  Barely 24 hours after a stunning liftoff on a ULA Atlas V Thursday evening May 19, Boeing's Starliner crew spacecraft successful docked at the International Space Station for the first time ever Friday evening May 20 – on a long delayed and high stakes uncrewed Orbital Flight Test-2 (OFT-2) for NASA.
Boeing's CST-100 Starliner spacecraft successfully docked to the forward port of the space station's Harmony module at 8:28 p.m. EDT, May 20, while soaring some 250 miles (400 km) over the Pacific Ocean.
"Contact and Capture confirmed," said the NASA commentator.
The entire rendezvous and docking operation was carried live on NASA TV.
The arrival of Starliner also marks another historic first as the first time two different commercial crew vehicles have been simultaneously dock  at the ISS – namely Boeing Starliner from OFT-2 and SpaceX Crew Dragon from Crew-4
The Starliner spacecraft initially achieved soft capture at 8:28 p.m. Friday evening following by hard capture about 20 minutes later after all the hooks and latches were engaged.
The docking was delayed about an hour and 15 minutes from the original target of 7:10 p.m. ET due to some minor glitches with the NASA supplied docking hardware and to obtain good lighting conditions.
👋 Hello, #Starliner! @BoeingSpace's human-rated spacecraft has arrived at the International @Space_Station for the first time, docking at 8:28pm ET (00:28 UTC). pic.twitter.com/gXceiHJhuB

— NASA (@NASA) May 21, 2022
Starliner performed multiple thruster firings of the RCS jets to target its rendezvous and docking approach to the ISS – as seen in this NASA video
The @BoeingSpace #Starliner's thrusters fire as the spacecraft performs its first inbound flyaround maneuver ahead of today's docking to the International @Space_Station. pic.twitter.com/uwv41Q0Sj9

— NASA (@NASA) May 20, 2022
The long awaited Orbital Flight Test-2 (OFT-2) mission is a demonstration test flight required to prove that the Boeing capsule can safely and successfully ferry NASA and partners astronauts to and from low Earth orbit and the space station – following the failure of the original OFT-1 mission to dock at the ISS back in 2019 followed by a technical scrub of the OFT-2 mission last year that required some none months of further repairs to the maneuvering thrusters.
The goal of next-generation Starliner spacecraft on the OFT-2 mission is designed to test the end-to-end capabilities of the crew-capable system as part of NASA's Commercial Crew Program
The ISS crew actively monitored the approach sending commands
If all goes well, Starliner will remain docked at the ISS for about 4 or 5 days
After a successful docking, the crew of Expedition 67 will open Starliner's hatch about 11:30 a.m. Saturday, May 21.
Coverage of docking and hatch opening will air live on NASA Television, the NASA app, and the agency's website.
Inside the Starliner is "Rosie the Rocketeer," an anthropometric test device, and about 800 pounds (362 kilograms) of cargo, including 500 pounds (227 kilograms) for NASA and 300 pounds of Boeing cargo bound for the International Space Station.
NASA says now that Starliner is scheduled to depart the space station Wednesday, May 25, when it will undock and return to Earth, with a desert landing in the western U.S. at White Sands Space Harbor as the primary landing site – same as the OFT-1 mission in 2019
Starliner will return with more than 600 pounds of cargo, including three Nitrogen Oxygen Recharge System reusable tanks that provide breathable air to station crew members. The tanks will be refurbished on Earth and sent back to station on a future flight.
Liftoff of the 17-story tall ULA Atlas V carrying the Boeing CST-100 Starliner on the critical OFT-2 mission for NASA took place as scheduled at dinnertime Thursday, May 19 at 6:54 p.m. EDT (2254 GMT) from seaside Space Launch Complex-41 on Cape Canaveral Space Force Station in Florida during an instantaneous launch window.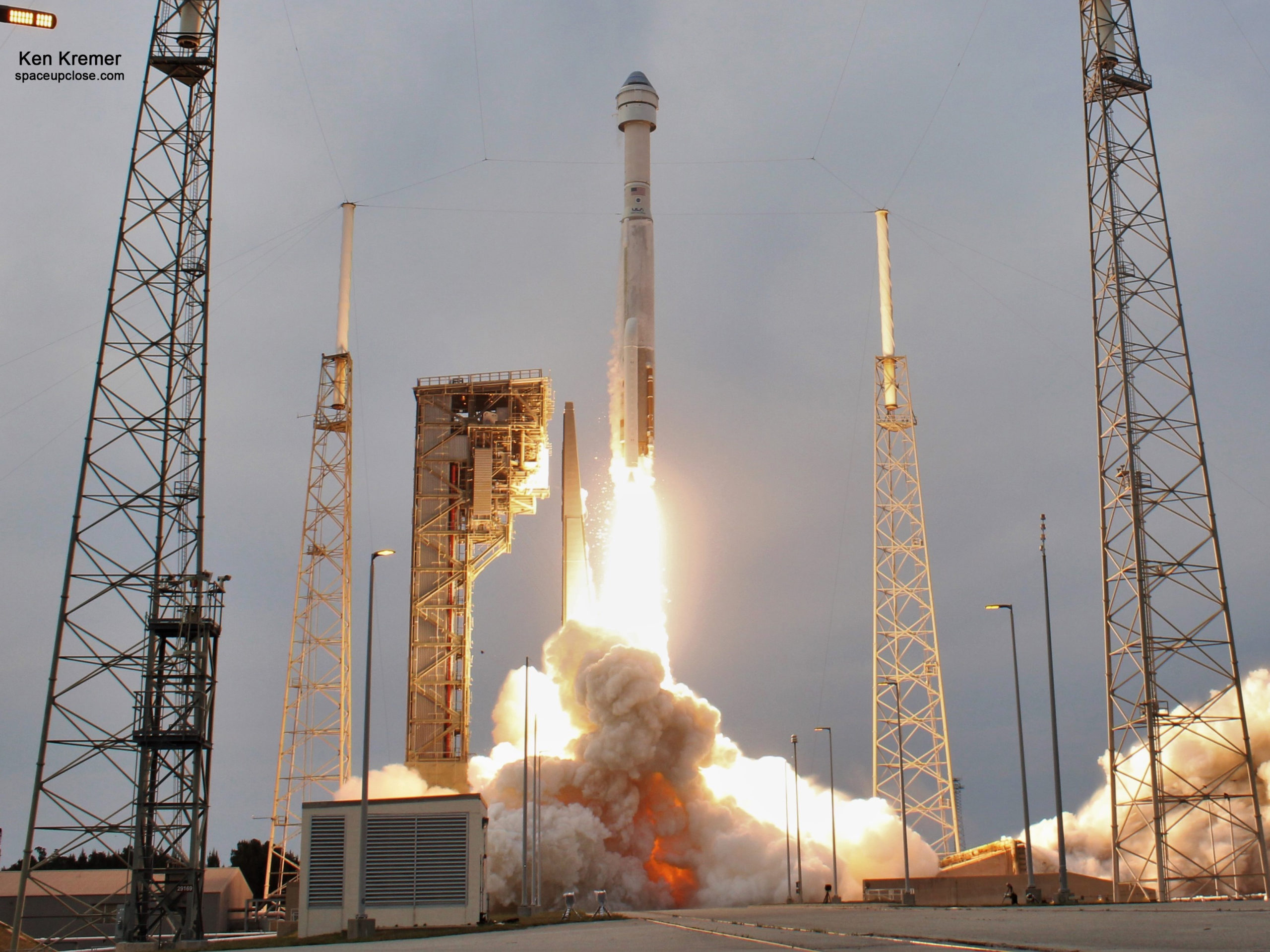 Enjoy our Atlas V/Starliner launch, prelaunch and rocket rollout photos taken by the team of Ken Kremer and Jean Wright for Space UpClose.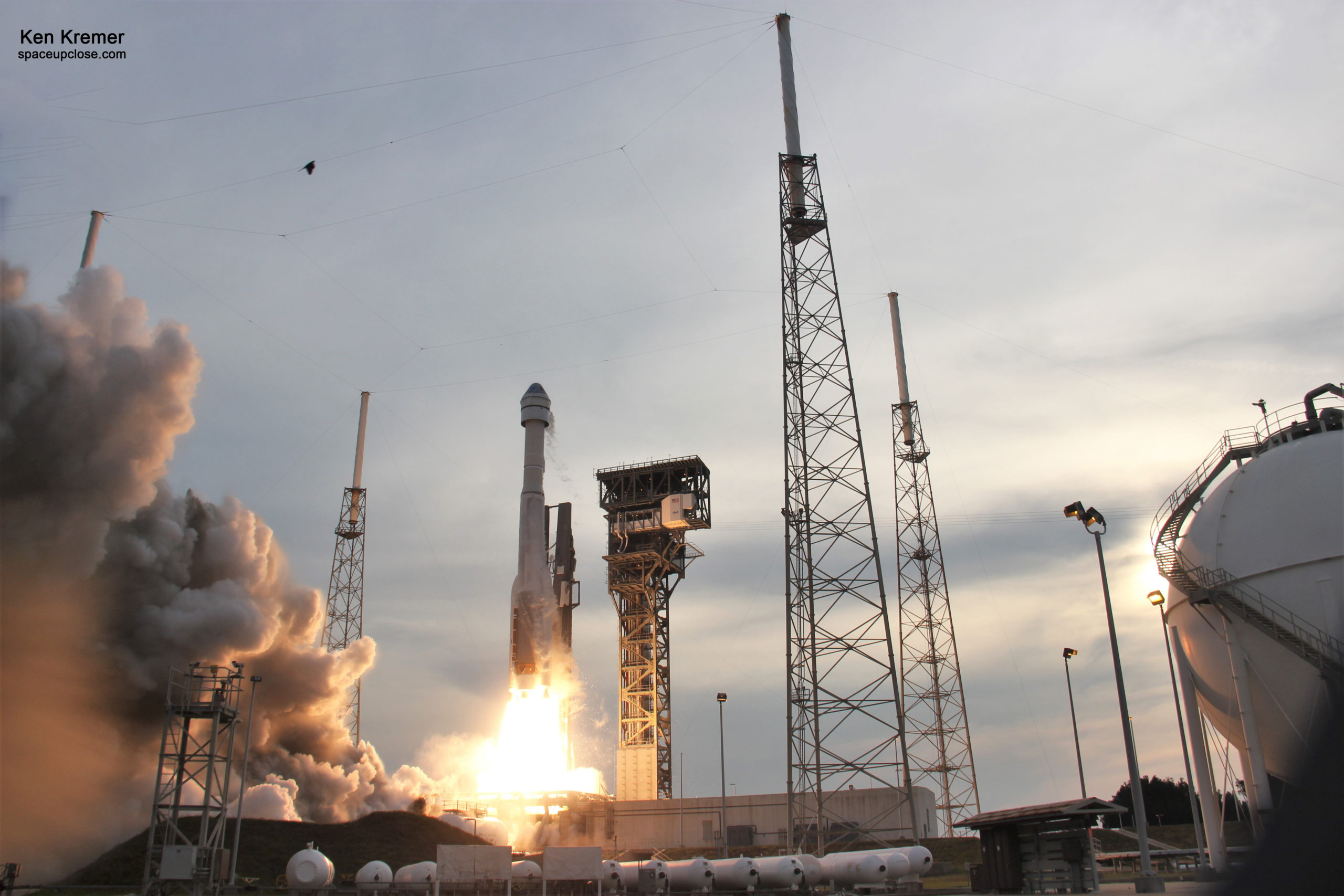 After Starliner successfully completes its mission and is certified the U.S. will achieve the long desired goal of the Commercial Crew Program of having two independent and dissimilar redundant spacecraft systems to ferry our astronauts to the ISS and back.
SpaceX Crew Dragon has flown 5 missions for NASA to the ISS over the past two years
If all goes well with OFT-2 Boeing could launch NASA astronauts on the next mission dubbed CFT or Crew Flight Test by years end.
Either two or three experienced NASA astronauts would fly aboard CFT and have been in training for years.
NASA will name the flight crew this summer following a review of all the date from OFT-2.
Watch Ken's commentary about Starliner, NASA SLS WDR demo test, NASA Crew-3, Crew 4 and SpaceX AX-1 missions and Starlink.
May 19/20:  WFTV ABC Orlando and Fox 35 Orlando featured my prelaunch and post launch commentary about the critical nature of the Boeing Starliner OFT-2 mission for NASA
https://www.wftv.com/news/local/successful-boeing-starliner-launch-iss-could-pave-way-additional-astronaut-transportation/AZ5D54V5BFH3DAZHDOVG3BJOXY/
https://www.fox35orlando.com/news/ula-to-launch-boeings-starliner-spacecraft-from-florida-on-thursday
May 11: WFTV ABC Orlando News featured my commentary & analysis about Boeing Starliner crew capsule targeting launch May 19 for long delayed OFT2 uncrewed test flight for NASA after completing FRR this afternoon. It must dock at ISS to be considered successful to enable follow-on NASA astronaut flights maybe by late 2022
https://www.wftv.com/news/local/nasa-boeing-teams-provide-update-high-stakes-starliner-flight-test/66HXSRSMNZCIPECB732WGRSVN4/
Apr 29: WKMG CBS 6 with my commentary about the record setting Falcon 9 turnaround of 21 days since the Axiom-1 launch
Apr 22: Fox 35 Orlando features my analysis of the busy week ahead in space with weather delayed Earth return of AX-1 crew this weekend, launch of 4 NASA/ESA Crew-4 astronauts on SpaceX Crew Dragon NET Apr 26 & rollback of NASA SLS to VAB for repairs
https://www.fox35orlando.com/video/1060937
Apr 20:  WFTV ABC News Orlando features my commentary about the SpaceX static fire and impact of weather induced delays to departure of Ax-1 and launch of Crew-4.
https://www.wftv.com/news/local/unfavorable-weather-delays-axiom-1-splashdown/JT7VT5AMLZHU7NHAHTAR2265PA/
Apr 15/16 & Apr 12/13:  WFTV ABC News Orlando and WKMG CBS 6 Orlando featured my comments about NASA SLS WDR wet dress rehearsal countdown and fueling demo test and human launches to ISS:
https://www.wftv.com/news/video-small-valve-forcing-nasa-modify-critical-test-artemis-i/83355ff1-ce09-4b83-bbf0-23446b95abf7/
https://www.clickorlando.com/news/local/2022/04/12/nasa-resumes-final-test-before-launch-of-sls-moon-rocket/
Apr 6: WFTV ABC 9 Orlando featured my comments about 1st fully private astronaut launch to ISS by SpaceX on AX-1 mission:https://www.wftv.com/news/local/brevard-county/first-all-private-astronaut-mission-iss-set-liftoff-kennedy-space-center-this-week/FYE5QAT735BA7G42O6IVCJGB4Q/
Apr 4 & 5: WFTV ABC News Orlando and Fox 35 Orlando featured my comments about NASA SLS WDR wet dress rehearsal countdown and fueling demo test and human launches to ISS
https://www.wftv.com/news/local/nasa-artemis-mission-hold-testing-delayed-second-time/L637Y3454VDJPBZRH4RZMM2XRQ/
https://www.fox35orlando.com/news/nasa-resumes-artemis-i-wet-dress-rehearsal-countdown
Watch Ken's continuing reports about Artemis, SLS, Orion and NASA missions, SpaceX Crew and Cargo Dragons, SpaceX Axiom-1, JWST, IXPE, DART, Lucy Asteroid mission, GOES, SpaceX Starlink, Commercial Crew and Starliner and Crew Dragon, Blue Origin and Space Tourism, and onsite for live reporting of upcoming and recent SpaceX and ULA launches including Crew 1 & 2 & 3 & 4, ISS, Solar Orbiter, Mars 2020 Perseverance and Curiosity rovers, NRO spysats and national security missions and more at the Kennedy Space Center and Cape Canaveral Space Force Station.
Stay tuned here for Ken's continuing Earth and Planetary science and human spaceflight news: www.kenkremer.com –www.spaceupclose.com – twitter @ken_kremer – email: ken at kenkremer.com
Dr. Kremer is a research scientist and journalist based in the KSC area, active in outreach and interviewed regularly on TV and radio about space topics.
………….
Ken's photos are for sale and he is available for lectures and outreach events
Please consider supporting Ken's work by purchasing his photos and/or donating at Patreon
https://www.patreon.com/kenkremer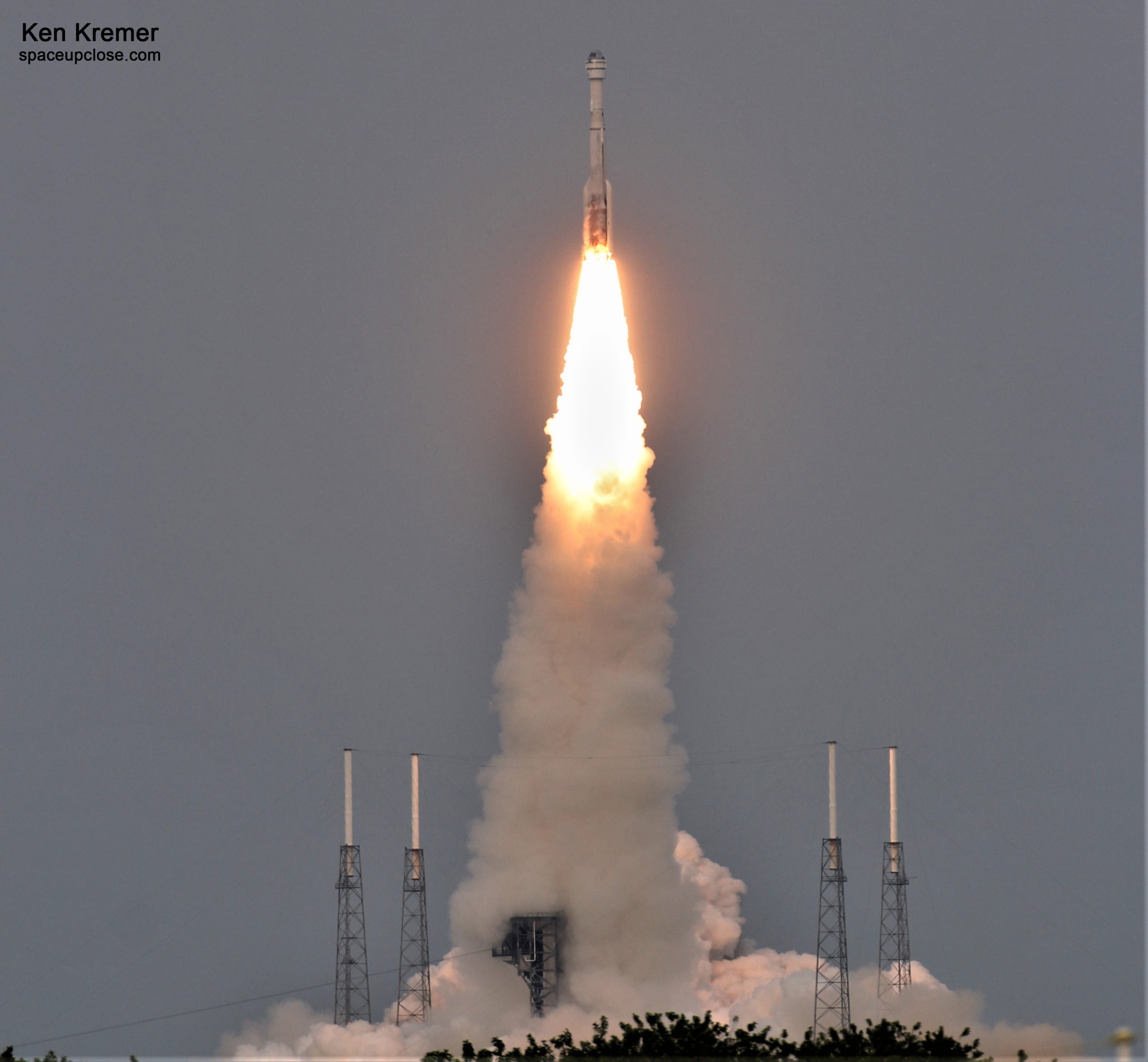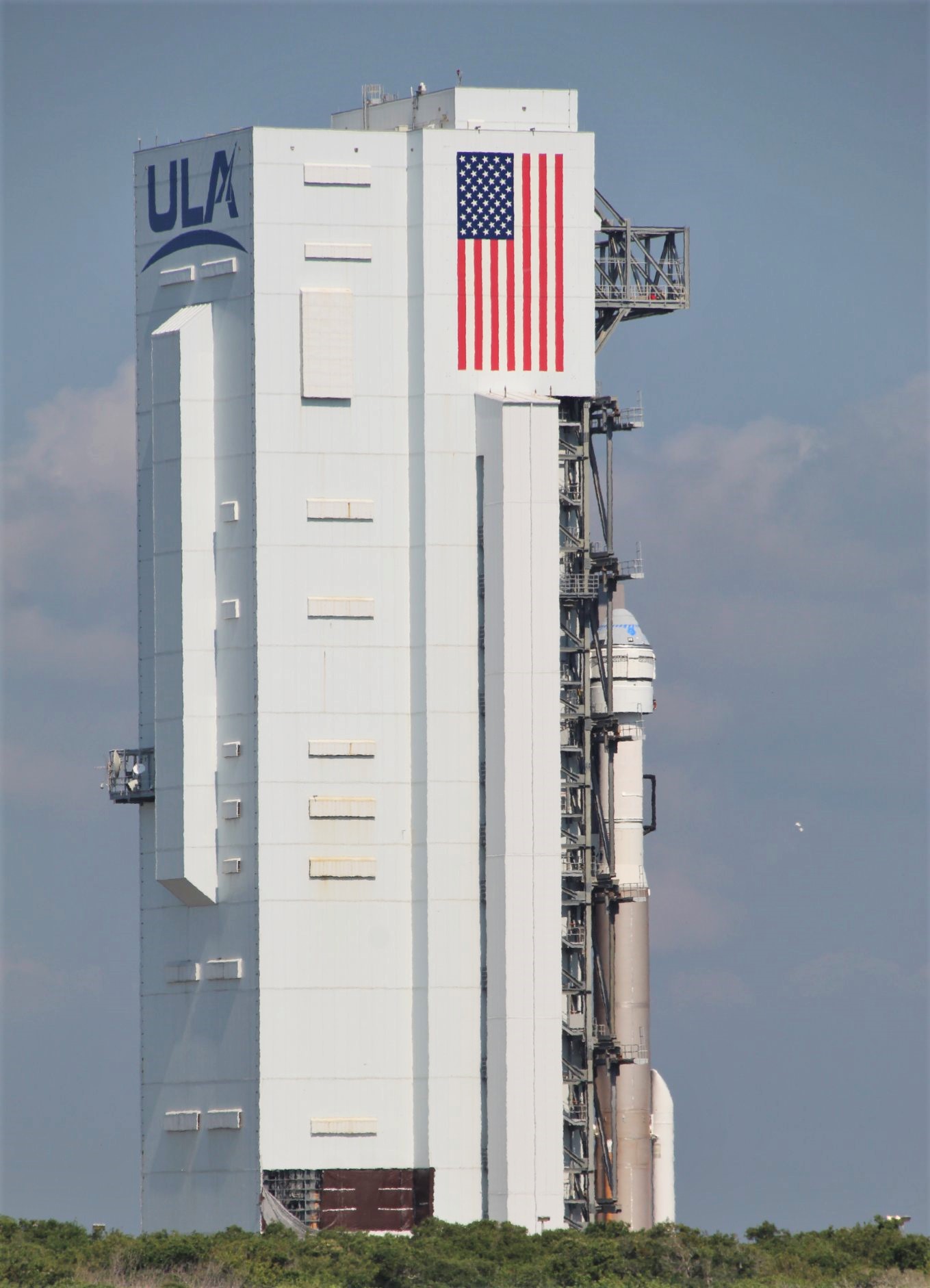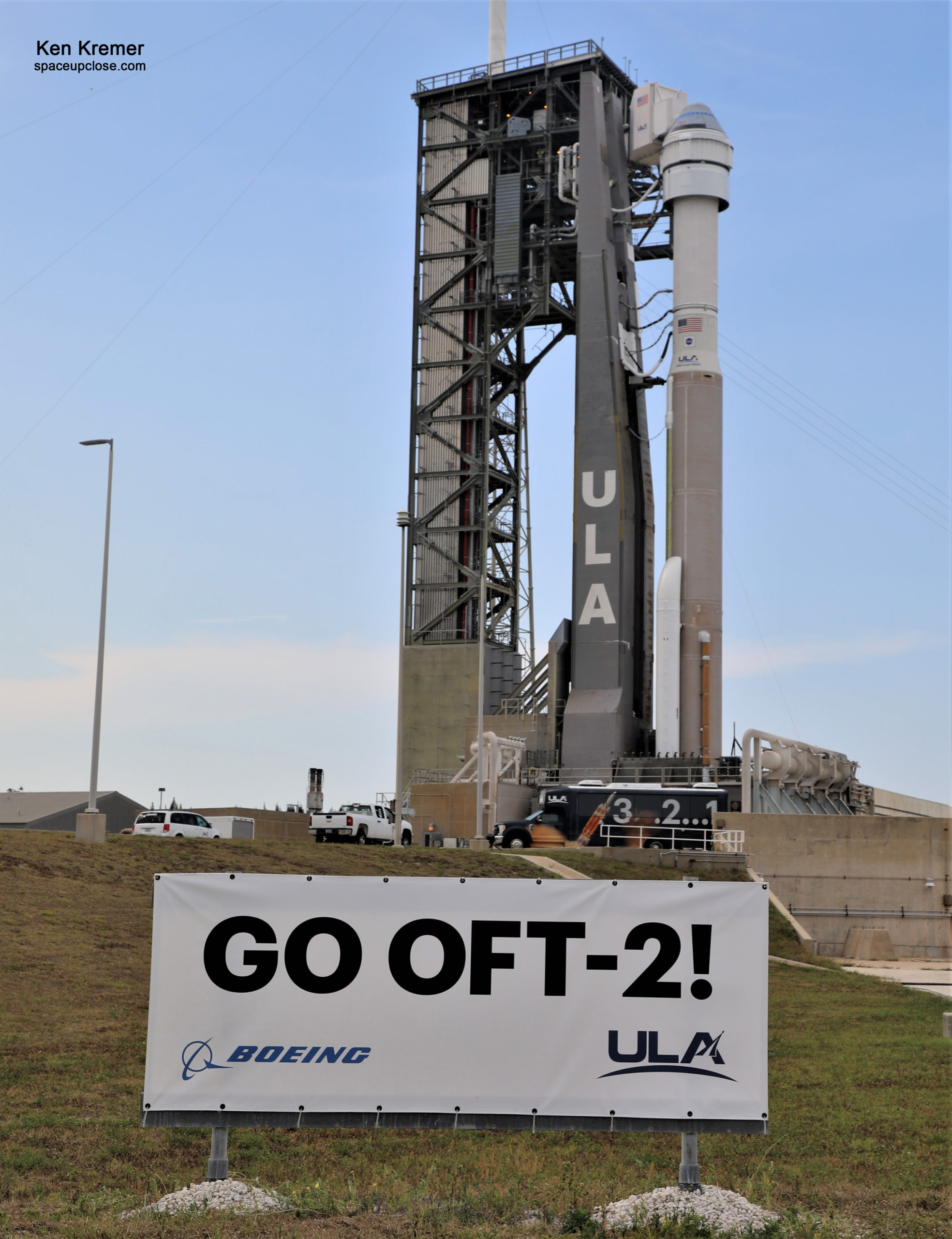 x