For SpaceUpClose.com & RocketSTEM
CAPE CANAVERAL SPACE FORCE STATION, FL –  An exciting and rare back to back to back launch triad from the Space Coast started with the liftoff of the venerable United Launch Alliance (ULA) Atlas V rocket carrying a payload duo of commercial TV telecommunications broadcast satellites for North American customers for global satellite operator SES.
Liftoff of the ULA Atlas V took place right on time Tuesday, Oct. 4, at 5:36 p.m. EDT (2136 GMT), from Space Launch Complex-41 on Cape Canaveral Space Force Station at the opening of a 45-minute long launch window.
The mighty Atlas V launched the SES-20 and SES-21 satellites in a dual-satellite configuration and delivered the pair to a near-geosynchronous orbit 22,300 miles (35,888 km) above the equator.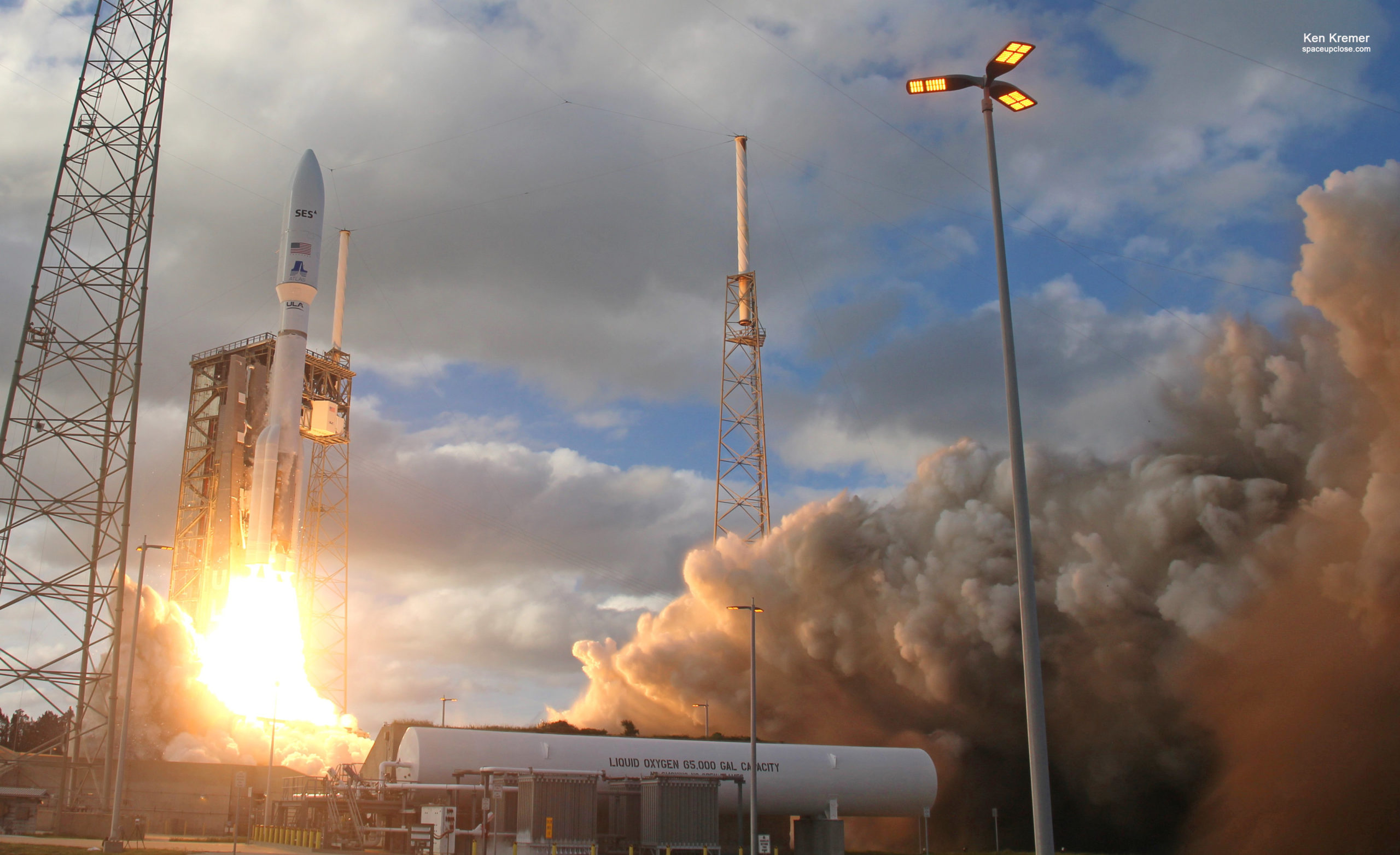 Enjoy our launch and prelaunch photos of the ULA Atlas V on the SES 20 & 21 missions taken for Space UpClose by Ken Kremer and Jean Wright.
This weeks exciting launch triple header also includes NASA SpaceX Crew-5 mission launch to the ISS on Oct. 5 and the SpaceX Falcon 9 launch of Intelsat Galaxy G-33 and G-34 missions on Oct. 6.
The ULA Atlas V rocket launched in the 531 rocket configuration and delivered the SES-20 and SES-21 satellites into near-geosynchronous orbit to provide television broadcasting services across the United States.
The commercial dual-payload launch is in service to satellite operator SES of Luxembourg.
"We're excited to support our commercial partner SES in their C-band transition efforts to meet the FCC's objective to deploy 5G service across the U.S. Their mission aligns with our mission to connect the world and these capabilities will enable uninterrupted commercial services to many Americans," said Gary Wentz, ULA vice president of Government and Commercial Programs, in a statement.
"The Atlas V delivered the satellites accurately to a near-geosynchronous orbit 22,300 miles (35,888 km) above the equator. Thank you to the ULA team and our partners for ensuring the successful delivery of this multi-payload mission to orbit."
The Atlas V rocket launched the twin satellites into near-circular, near-geosynchronous orbits at only 1.9 degrees of inclination.
Once separated, the satellites use on-board propulsion systems to circularize their orbits at 22,300 miles above the equator.
SES-20 and SES-21 are all-electric 702SP (small platform) satellites equipped with C-band payloads that will operate over the continental United States, says ULA.
"The satellites will usher in the Federal Communications Commission's 5G Fast initiative, requiring satellite operators such as SES to clear from the lower 300 MHz to the upper 200 MHz of C-band spectrum to make way for 5G mobile services. With SES-20 and -21, SES will continue to deliver C-band broadcast and radio services as well as critical data network services in the coming months," says SES.
The Boeing built satellites are nearly identical.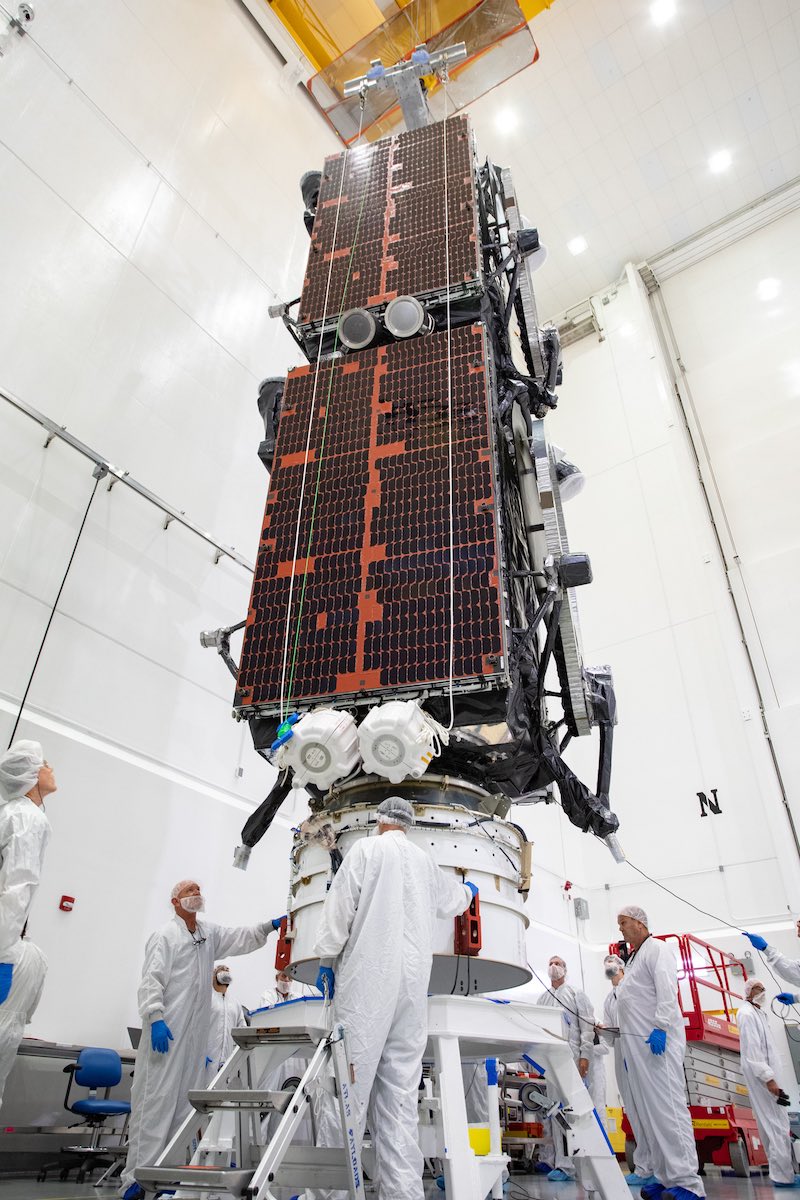 The '531' vehicle configuration includes a 5.4-meter diameter (17.7-foot) payload fairing built by Beyond Gravity, formerly known as RUAG Space.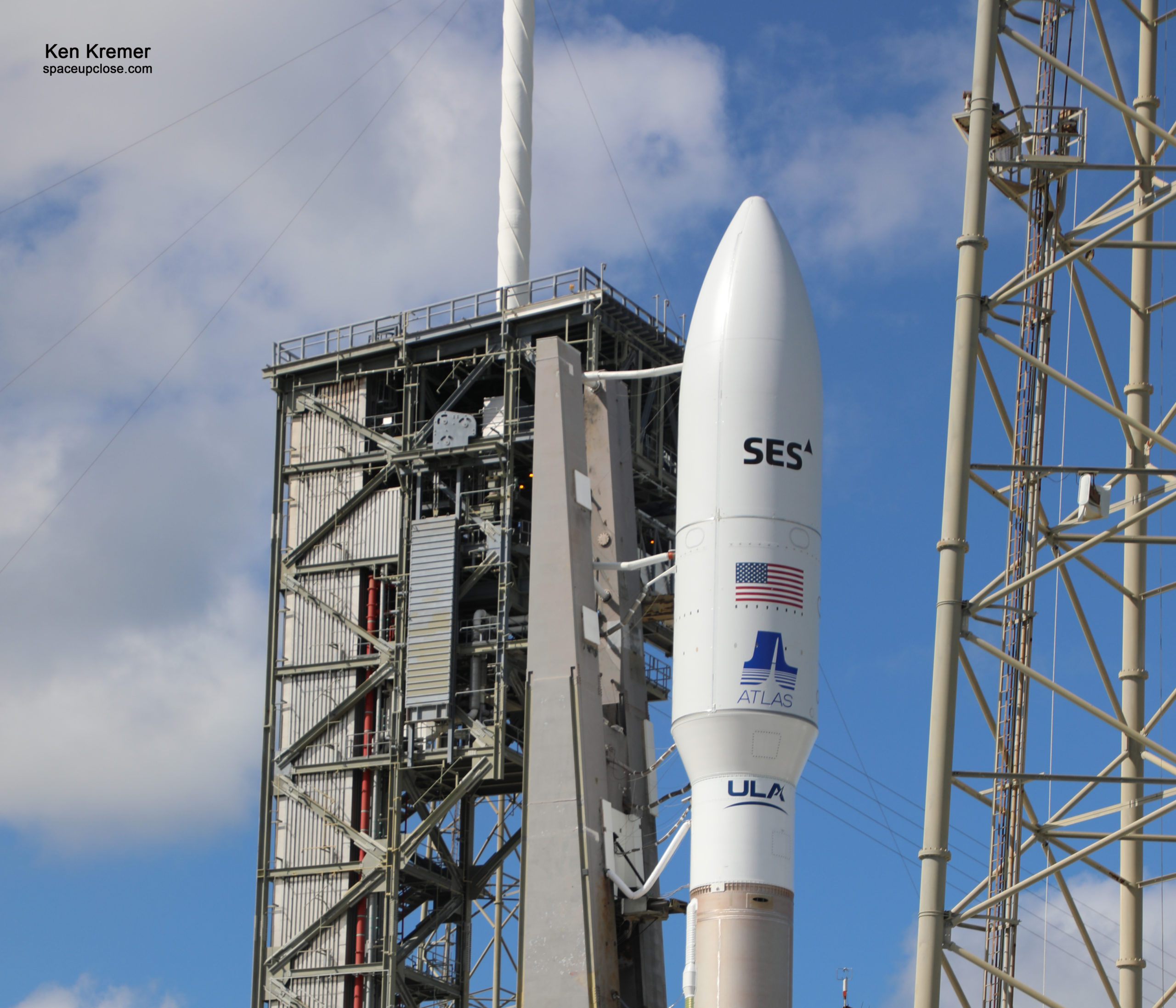 The Atlas V first stage is powered by a Russian built dual nozzle RD-180 engine that is augmented by three solid-fueled strap-on boosters provided by Northrop Grumman and provide approx.  2 million pounds of liftoff thrust fueled by RP-1 and LOX.
The Centaur upper stage is powered by a single RL10C-1-1 engine that provides 23,800 pounds of thrust and fueled by LOX and LH2.
The vehicle's height with the 5-meter short PLF is approximately 196 ft (59.7 m).
This was the 96th launch of the Atlas V rocket, the 80th Atlas V launch from SLC-41 and the 107th launch from SLC-41.
Watch Ken's commentary about Crew-5 and more
Oct 5: Two Fox 35 interviews –
Live prelaunch interview on Fox 35 Orlando about NASA Crew-5 launch: 'Whats' the purpose of the Crew-5 mission"
https://www.fox35orlando.com/video/1126638
Post-launch interview with Fox 35 Orlando about successful Crew-5 blastoff to ISS on Oct 5
Oct 3:  Interview with Fox 35 Orlando previewing the Crew-5 mission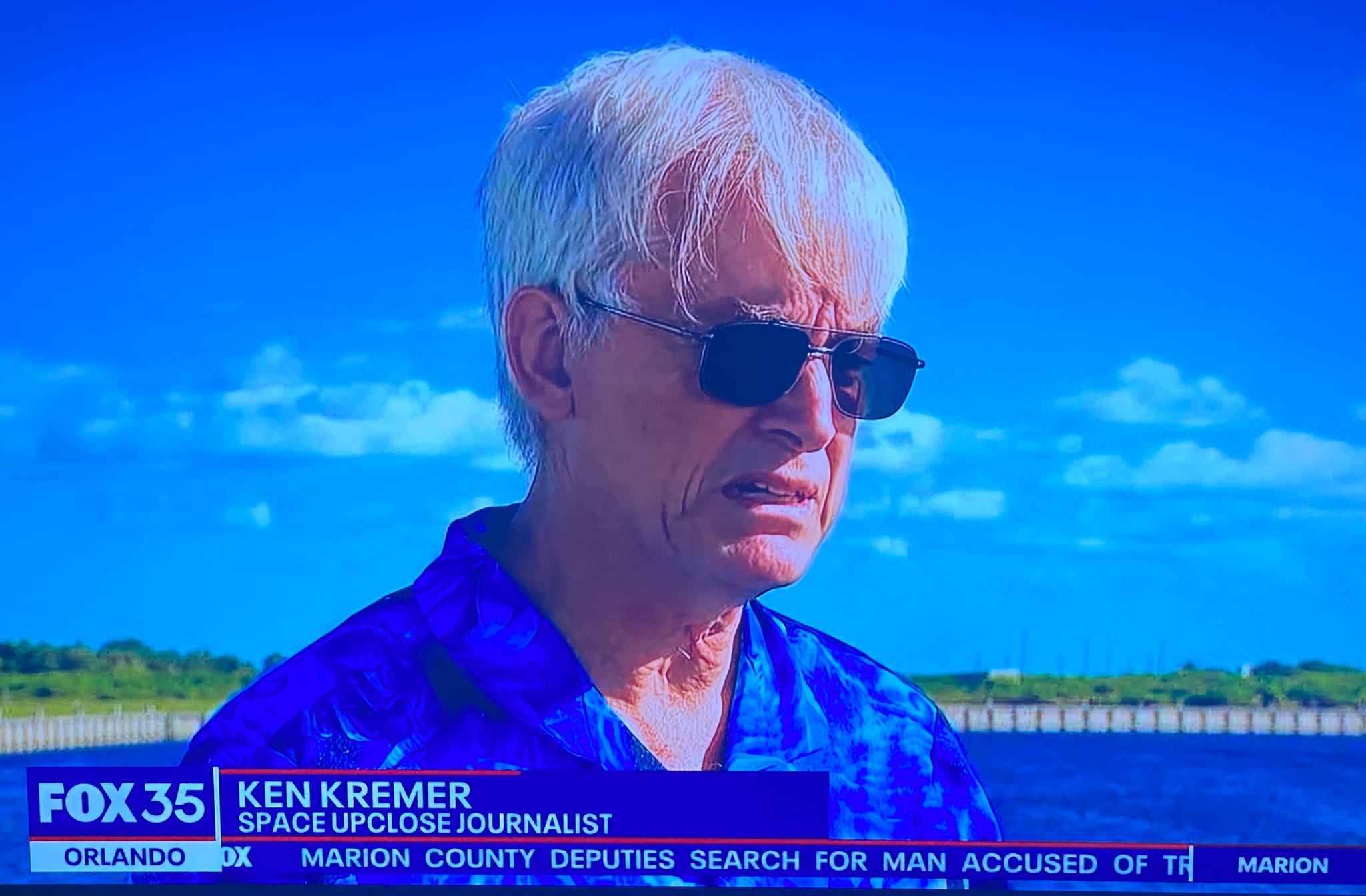 Watch Ken's continuing reports about ULA, Artemis, SpaceX missions, SLS, Orion and NASA missions, SpaceX Crew and Cargo Dragons, SpaceX Axiom-1, JWST, IXPE, DART, Lucy Asteroid mission, GOES, SpaceX Starlink, Commercial Crew and Starliner and Crew Dragon, Blue Origin and Space Tourism, and onsite for live reporting of upcoming and recent SpaceX and ULA launches including Crew 1 & 2 & 3 & 4, ISS, Solar Orbiter, Mars 2020 Perseverance and Curiosity rovers, NRO spysats and national security missions and more at the Kennedy Space Center and Cape Canaveral Space Force Station.
Stay tuned here for Ken's continuing Earth and Planetary science and human spaceflight news: www.kenkremer.com –www.spaceupclose.com – twitter @ken_kremer – email: ken at kenkremer.com
Dr. Kremer is a research scientist and journalist based in the KSC area, active in outreach and interviewed regularly on TV and radio about space topics.
………….
Ken's photos are for sale and he is available for lectures and outreach events
Please consider supporting Ken's work by purchasing his photos and/or donating at Patreon
https://www.patreon.com/kenkremer
Upcoming and recent space events and talks by Ken Kremer & Jean Wright
Oct 1,2,3,5 from 7 to 9 PM Quality Inn, Titusville, FL:  Join Ken and Jean for Artemis 1 and space mission and rocket launch triple header outreach. Ask us anything. plus display our photos and space apparel items for sale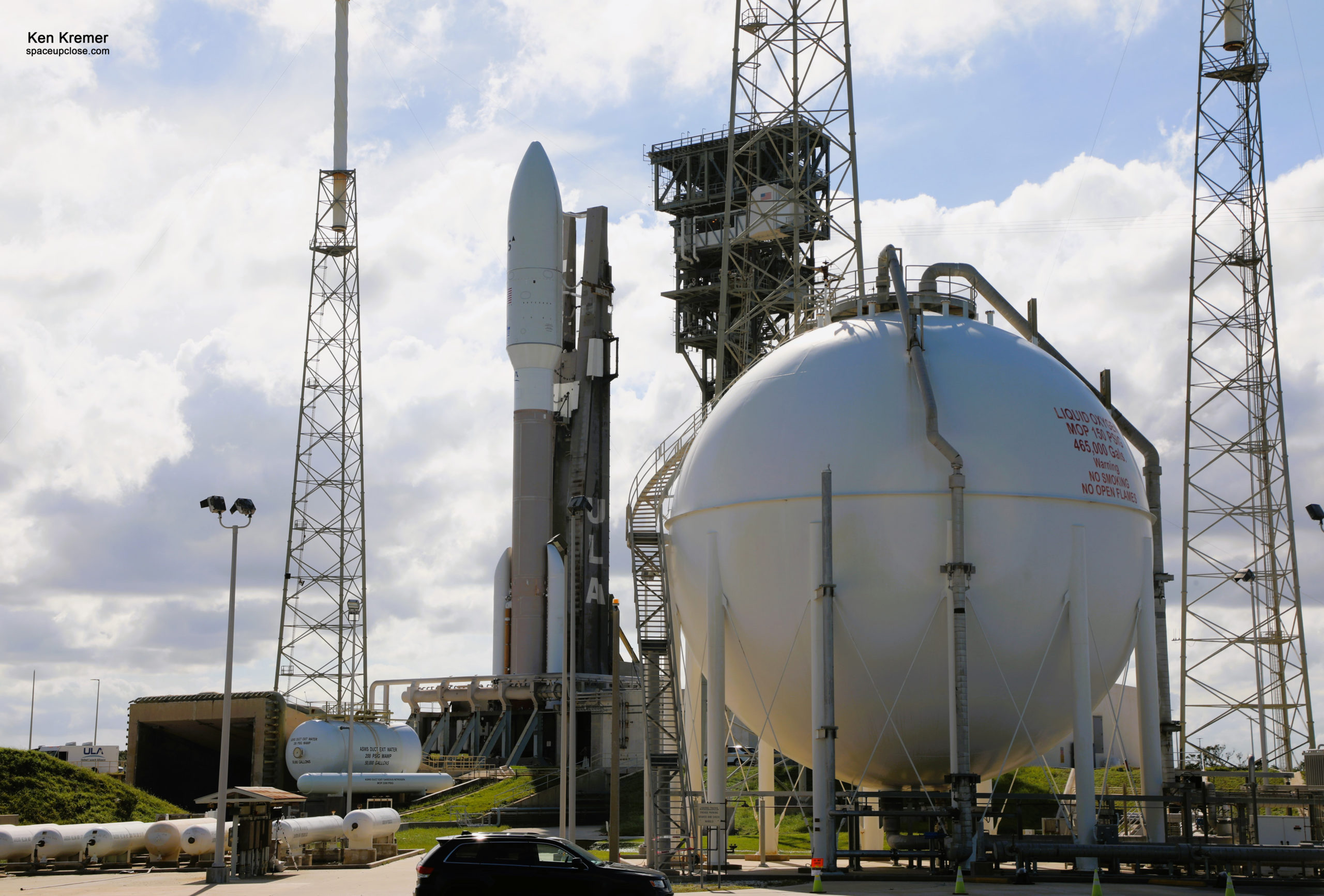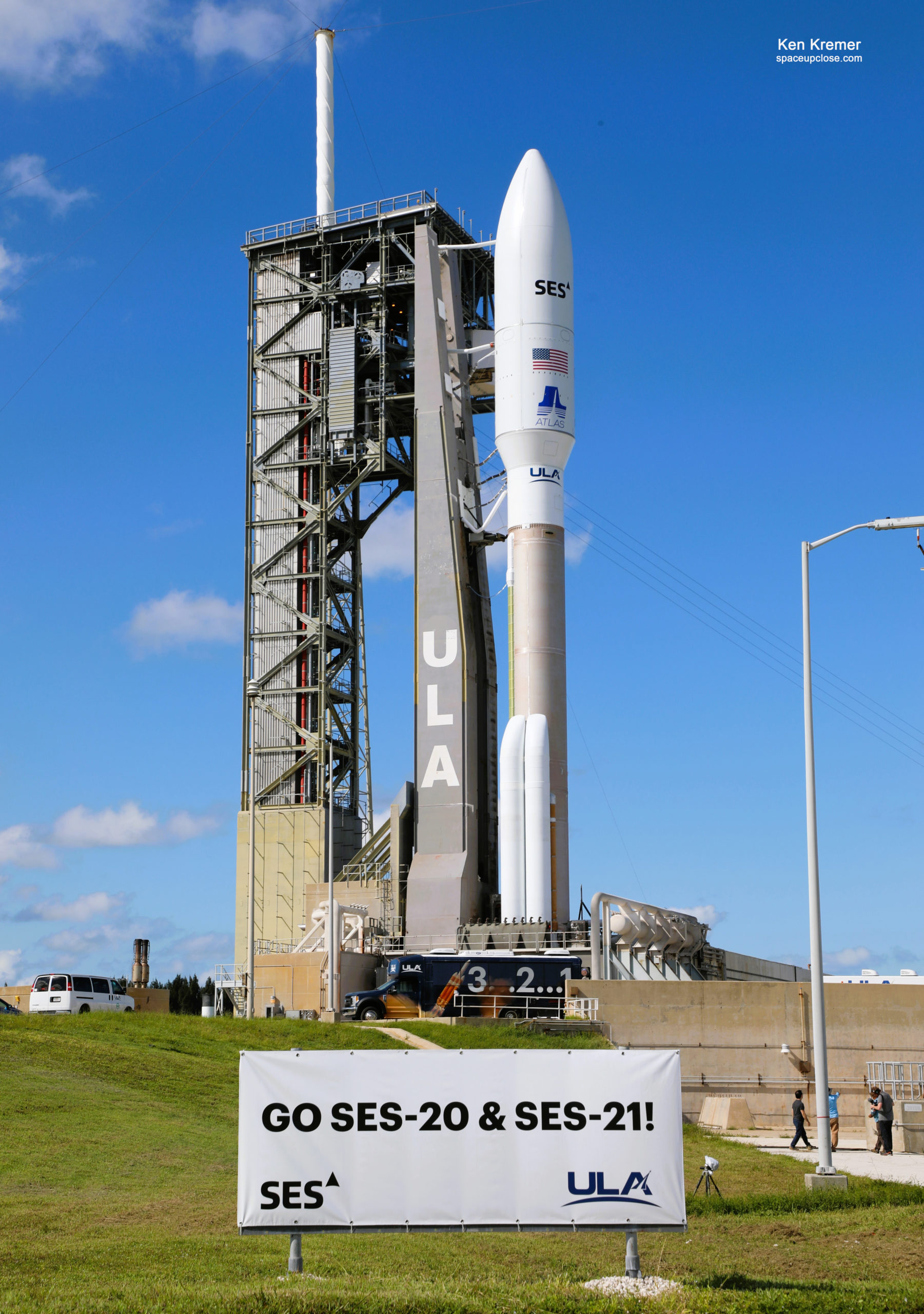 x