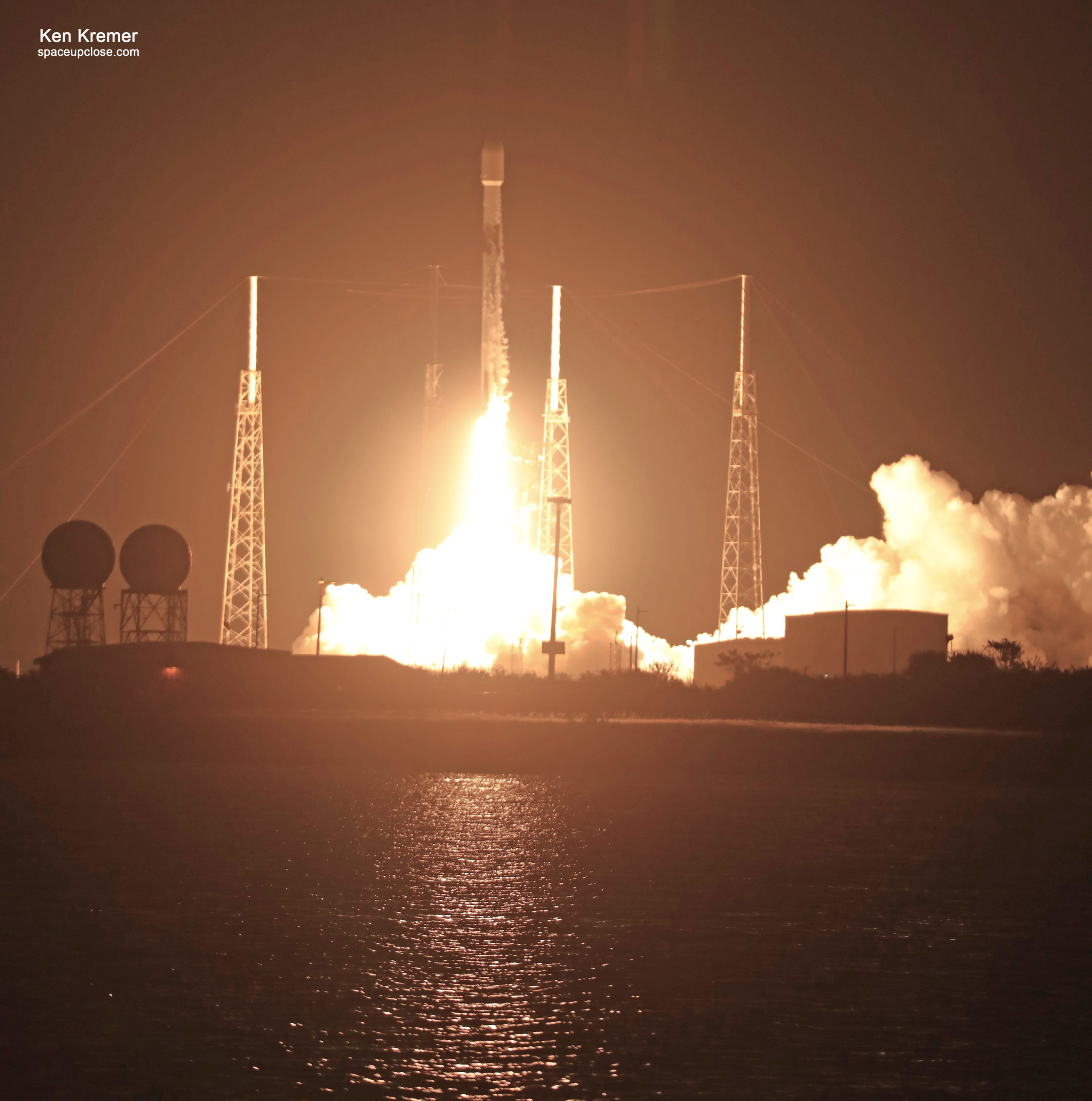 For SpaceUpClose.com & RocketSTEM
CAPE CANAVERAL SPACE FORCE STATION, FL – SpaceX put on a terrific twinkling twilight toss of two next generation broadband comsats to a unique orbit for satellite operator SES, Friday afternoon, Dec. 16, on the milestone occasion of their 200th launch of the Falcon rocket family from Florida's Space Coast.
Liftoff of the veteran Falcon 9 booster B1067 carrying the next generation mPower 1 & 2 broadband internet satellites took place just after sunset Friday, Dec. 16, at 5:48 p.m. EST (2248 GMT) from Space Launch Complex 40 (SLC-40) at Cape Canaveral Space Force Station in Florida, just moments before the end of the nearly 90-minute long launch window.
Ignition of all 9 Merlin 1D engines performing perfectly and generated 1.7 million pounds of liftoff thrust soaring aloft on an easterly trajectory tracking out from the US East Coast.
The 229-foot-tall (70-meter) Falcon 9 launched due east carrying the first pair of second-generation O3b mPower satellites 1 and 2 to a unique medium earth orbit (MEO) – on what now counts as its 8th mission to space and back.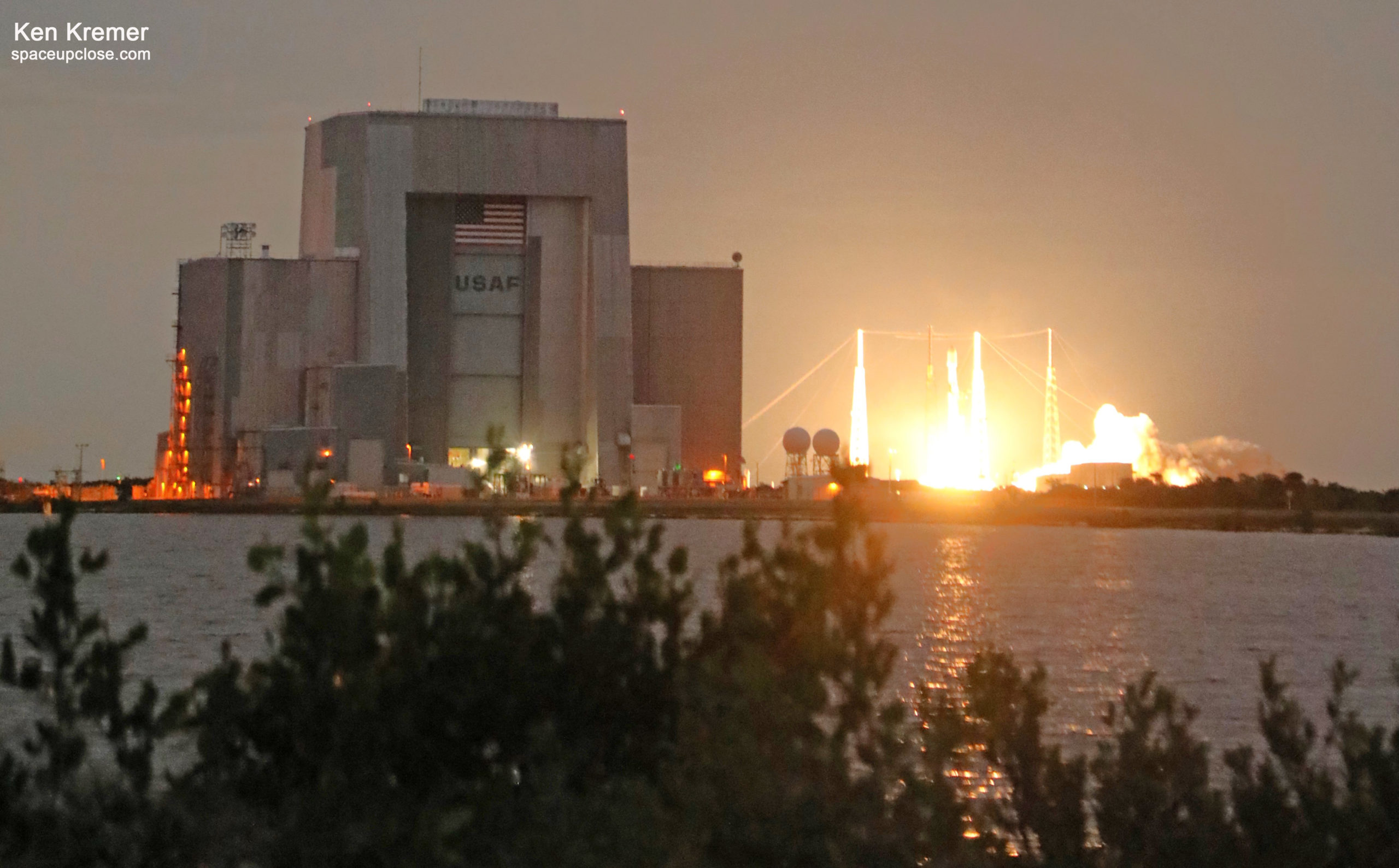 Eight minutes later the 1st stage B1067 touched down safely upright on the "A Shortfall of Gravitas" (ASOG) drone ship stationed in the Atlantic Ocean
Due to heavy cloud cover the fabulous Falcon 9 launch was completely obscured in less than a minute.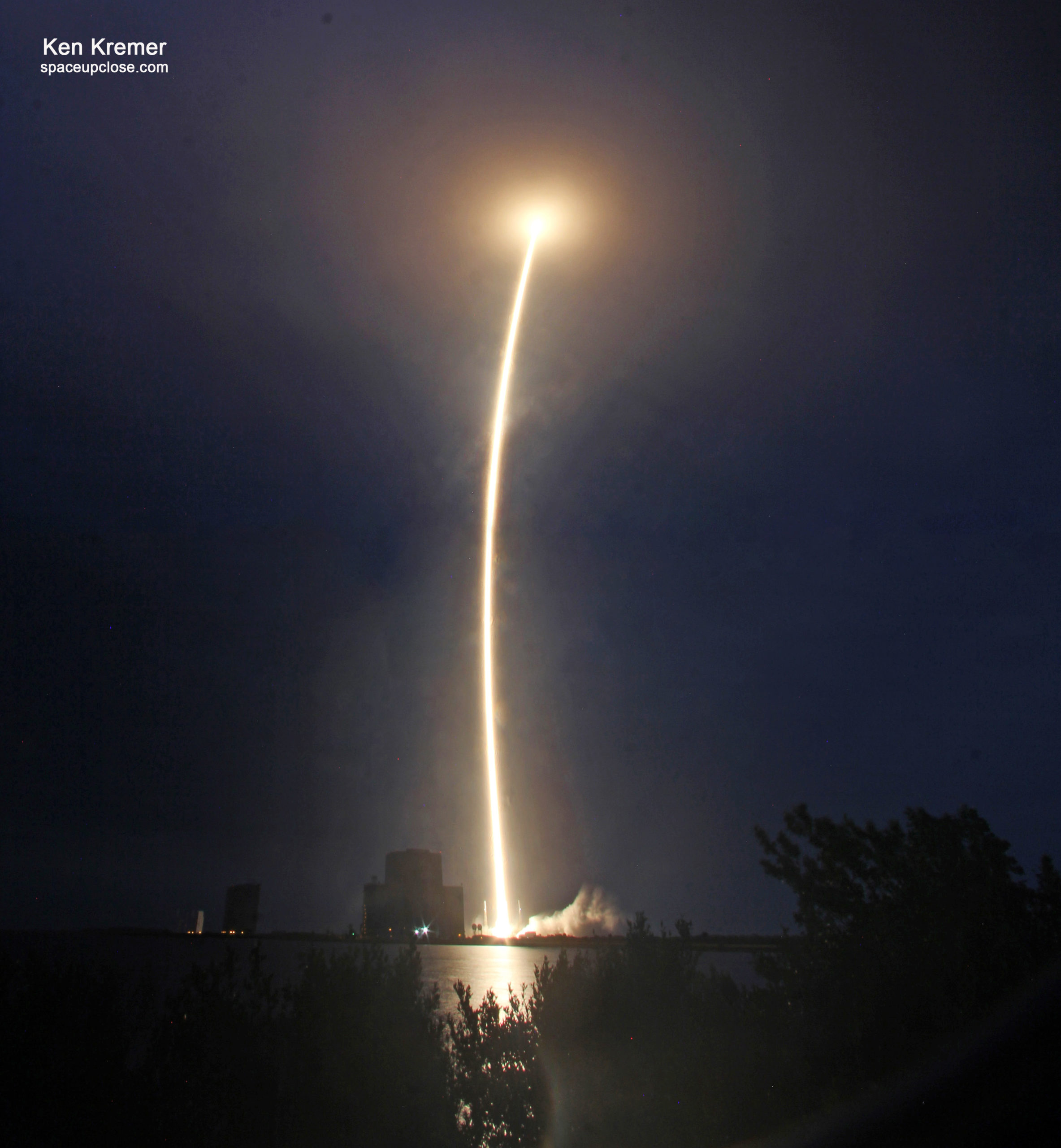 It punched through the clouds overhead – never to be seen again.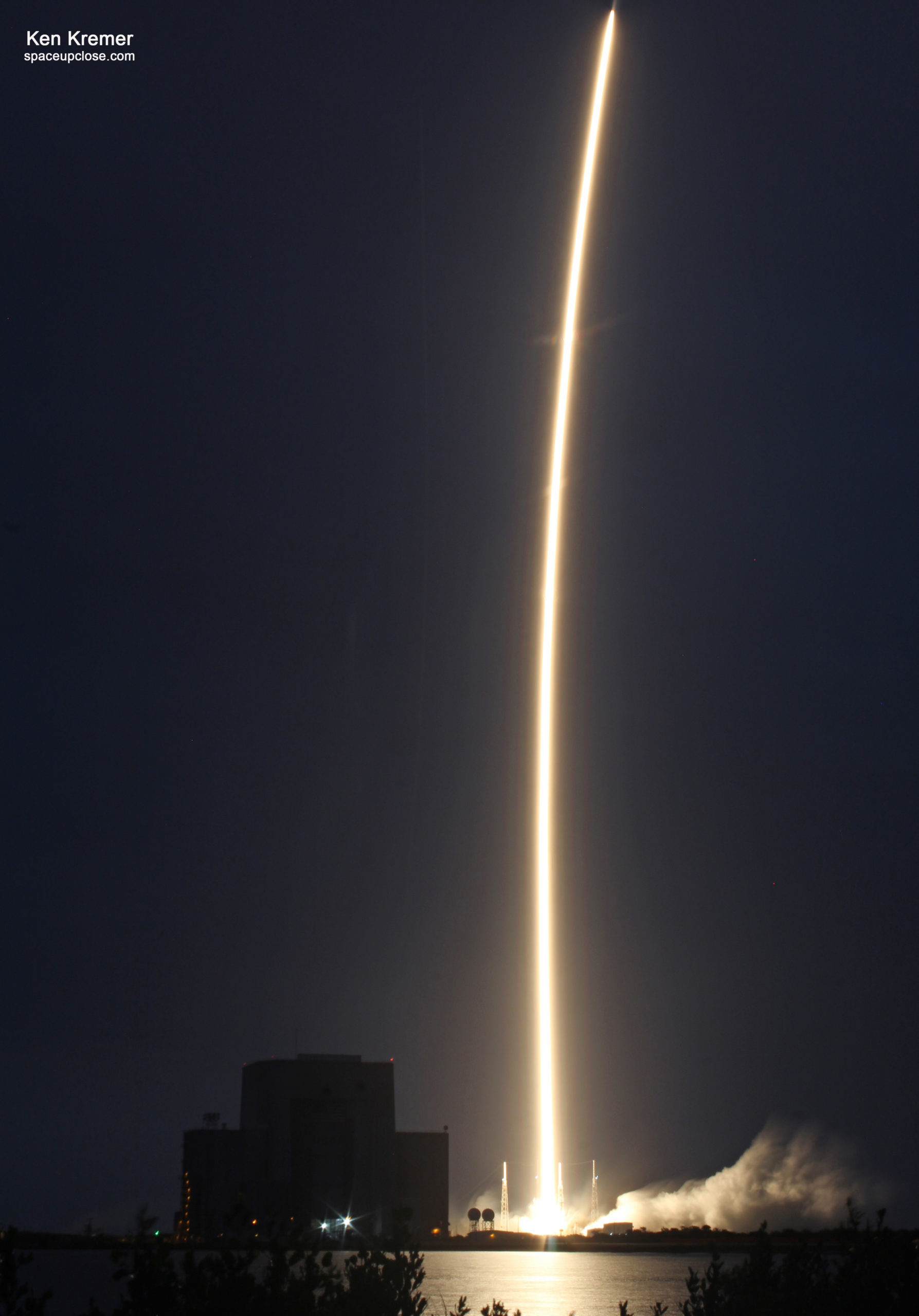 Enjoy our gallery of photos taken for Space UpClose by the team of Ken Kremer and Jean Wright.
Overall for the 200 Falcon family rockets; 5 have been Falcon 1, 191 have been Falcon 9 and 4 have been Falcon Heavy since 2006.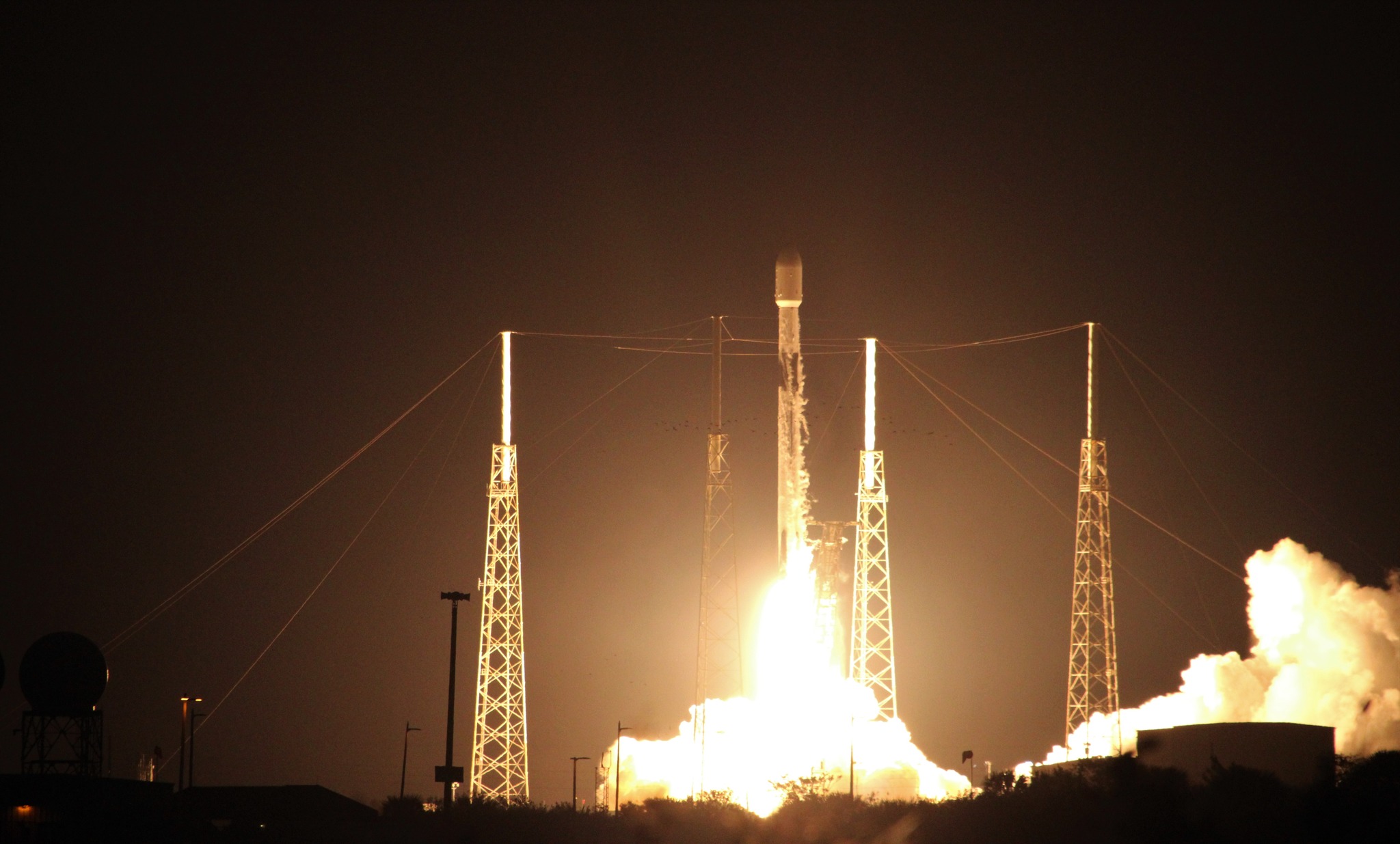 The pair of "game-changing technology" O3b mPower satellites will join SES's 20 first-generation O3b fleet of internet satellites launched from 2013 to 2019.
The O3b constellation of 11 satellites will provide high-throughput and low-latency broadband internet across the globe at an altitude of about 5000 mi, (8000 km) in medium earth orbit.
Satellite operator SES is based in Luxembourg
O3b mPower is "designed to deliver unprecedented performance with first-of-its-kind software-driven payload"
"Customers leveraging O3b mPOWER are set to transform their operations and benefit from terabit-level scale; the highest, most flexible, guaranteed throughput; roundtrip latency of less than 150 milliseconds and unmatched service availability," says SES.
The satellites were deployed nearly 2 hours after liftoff – at 1 h 53 min and 2 h after launch.
Deployment of both O3b mPOWER satellites confirmed

— SpaceX (@SpaceX) December 17, 2022
It will take about 5 months to reach operational orbit and complete checkout.
O3b mPOWER commercial service is expected to begin in the third quarter of 2023.
"Much more than just another launch, today marks the next milestone of our MEO journey. Since starting this journey, we have gone on to positively impact millions around the world. Today, with our second-generation O3b mPOWER, we are bringing game-changing technology that delivers a unique combination of multiple gigabits per second of throughput at any location, guaranteed reliability and service flexibility that is a first in the industry," said Steve Collar, CEO of SES.
"Whether we are enabling governments to carry out critical missions securely, cruise operators to provide high-speed broadband access to passengers at all times, or mobile network operators to deploy 4G/5G networks in underconnected areas or restore communications networks in down time, O3b mPOWER is the satellite system of choice for applications where performance matters most."
O3b stand for 'other 3 billion' representing the areas needing connectivity not completely served by other satellite operators
This scorched 15 story tall Falcon 9 first stage booster B1067 previously launched eight astronauts to the ISS for NASA on the Crew-3 and Crew-4 missions, as well as a pair of cargo resupply missions to the ISS for NASA on the CRS-22 & CRS-25 missions, and also Turksat 5B, Eutelsat HOTBIRD 13G and one Starlink mission.
The satellites were built by prime contractor Boeing.
"From concept to reality, the partnership with SES while developing the first-of-its-kind technology has been remarkable," said Jim Chilton, Senior Vice President of Boeing Space and Launch.
"The next few months will be another critical collaboration period as we prepare the next nine satellites for launch and enable these first satellites to fulfill their mission to connect people around the world."
A total of 11 will be built.
SES has three more contracted flights with SpaceX starting in early 2023
This launch marked the 58th by SpaceX in 2022 – nearly at their goal of 60
Watch Ken's commentary about Project Artemis, SpaceX Falcon Heavy, Crew-5,  NASA SLS cryo and WDR tests, NASA SpaceX Crew & Cargo Dragons and more.
Dec 11/12: BBC World News TV interview about  successful splashdown of NASA Orion concluding the 25 day Artemis 1 lunar test flight around the Moon and back, and how that sets up a human return to the Moon on Artemis 2 and landing on Artemis 3. Plus what's beyond for NASA deep space exploration to Mars and the search for life beyond Earth
Nov 22:  WFTV ABC News Orlando interview about upcoming NASA SpaceX CRS 26 cargo resupply mission to the ISS and science aboard + Artemis 1 launch and Orion crew capsule successfully entering lunar orbit, results and mission goals
https://www.wftv.com/news/video-unfavorable-weather-postpones-first-2-planned-launches-tuesday/f6b46562-3d2d-430f-949b-c0bafc71fd33/
https://www.wftv.com/news/local/brevard-county/spacex-set-2-rocket-launches-tuesday-floridas-space-coast/BPUZHFLEMBA4PFCGNGJ2DQAFRE/
Nov 22:  Fox 35 interview about upcoming NASA SpaceX CRS 26 cargo resupply mission to the ISS and science aboard + Artemis 1 launch and Orion crew capsule successfully entering lunar orbit, results and mission goals
Nov 21/22:  BBC World TV interview about Orion crew capsule successfully entering lunar orbit, results and mission goals
Watch Ken's continuing reports about Artemis, SpaceX missions, SLS, Orion and NASA missions, SpaceX Crew and Cargo Dragons, SpaceX Axiom, JWST, DART, Lucy Asteroid mission, GOES, SpaceX Starlink, Commercial Crew and Starliner and Crew Dragon, Blue Origin and Space Tourism, and onsite for live reporting of upcoming and recent SpaceX and ULA launches including Crew 1 & 2 & 3 & 4 & 5, ISS, Solar Orbiter, Mars 2020 Perseverance and Curiosity rovers, NRO spysats and national security missions and more at the Kennedy Space Center and Cape Canaveral Space Force Station.
Stay tuned here for Ken's continuing Earth and Planetary science and human spaceflight news: www.spaceupclose.com – twitter @ken_kremer – email: ken at kenkremer.com
Dr. Kremer is a research scientist and journalist based in the KSC area, active in outreach and interviewed regularly on TV and radio about space topics.
………….
Ken's photos are for sale and he is available for lectures and outreach events
Please consider supporting Ken's work by purchasing his photos and/or donating at Patreon
https://www.patreon.com/kenkremer
Upcoming and recent space events and talks by Ken Kremer & Jean Wright
Nov 29 at UCF, Orlando Florida: Presentation by Jean Wright – "Sew Sister to the Stars- How the Humble Art of Sewing Transformed the World of Flight"
Upcoming and recent space events and talks by Ken Kremer & Jean Wright
Dec 7/10/15 and Nov 25/29 from 7 to 9 PM Quality Inn, Titusville, FL:  Join Ken and Jean for Artemis 1, Falcon Heavy and space mission and rocket launch outreach. Ask us anything. plus display our photos and space apparel items for sale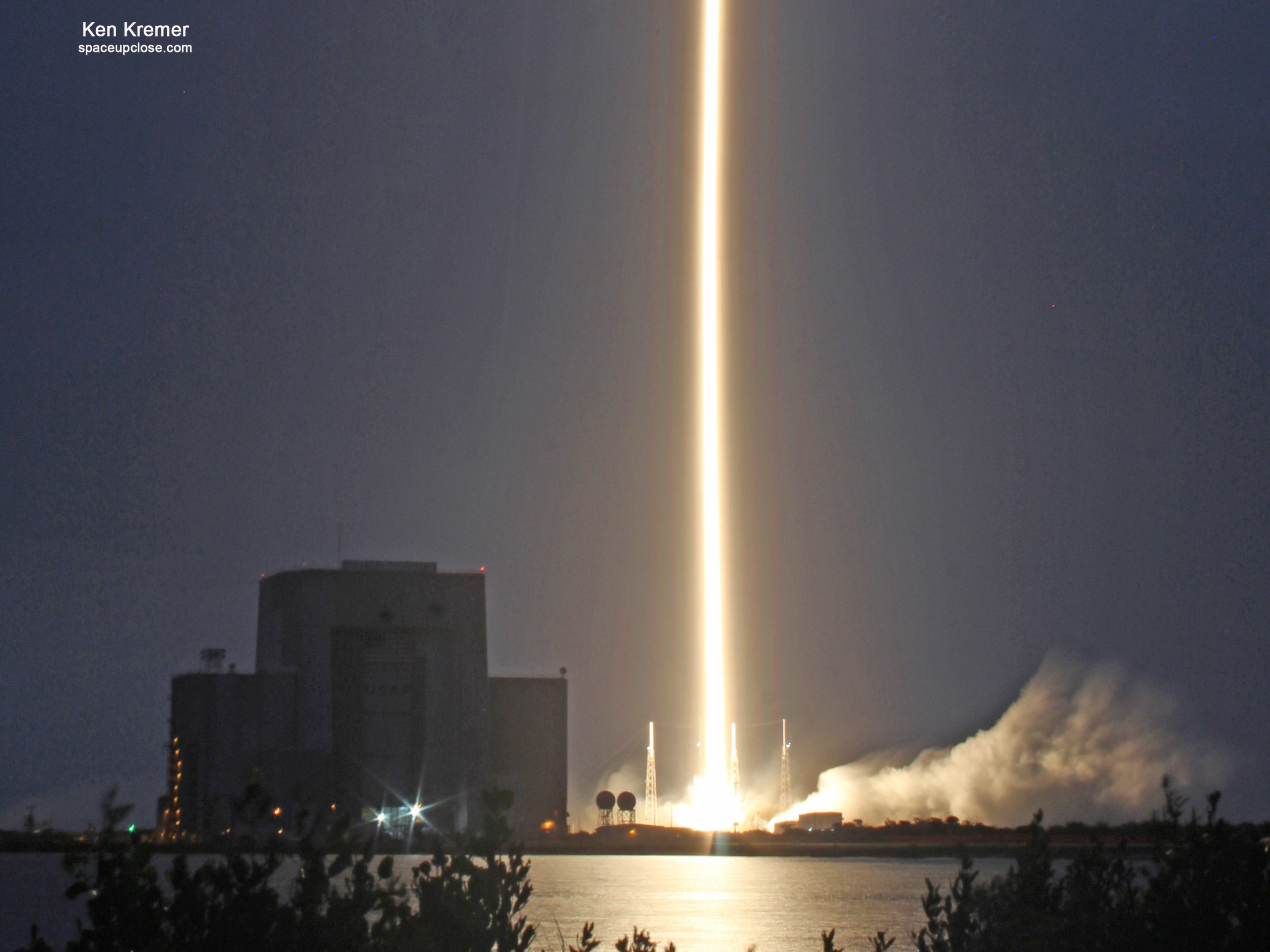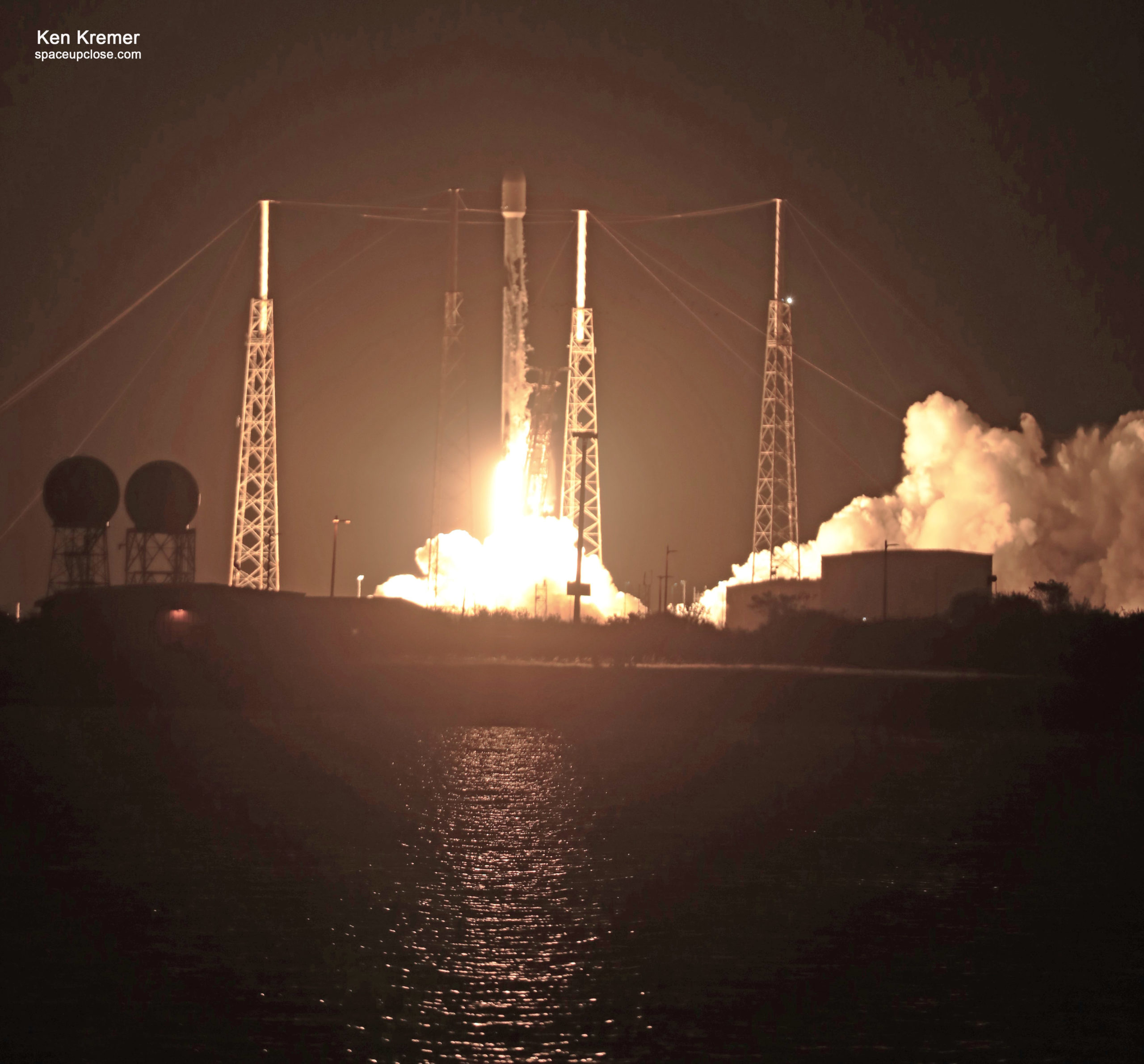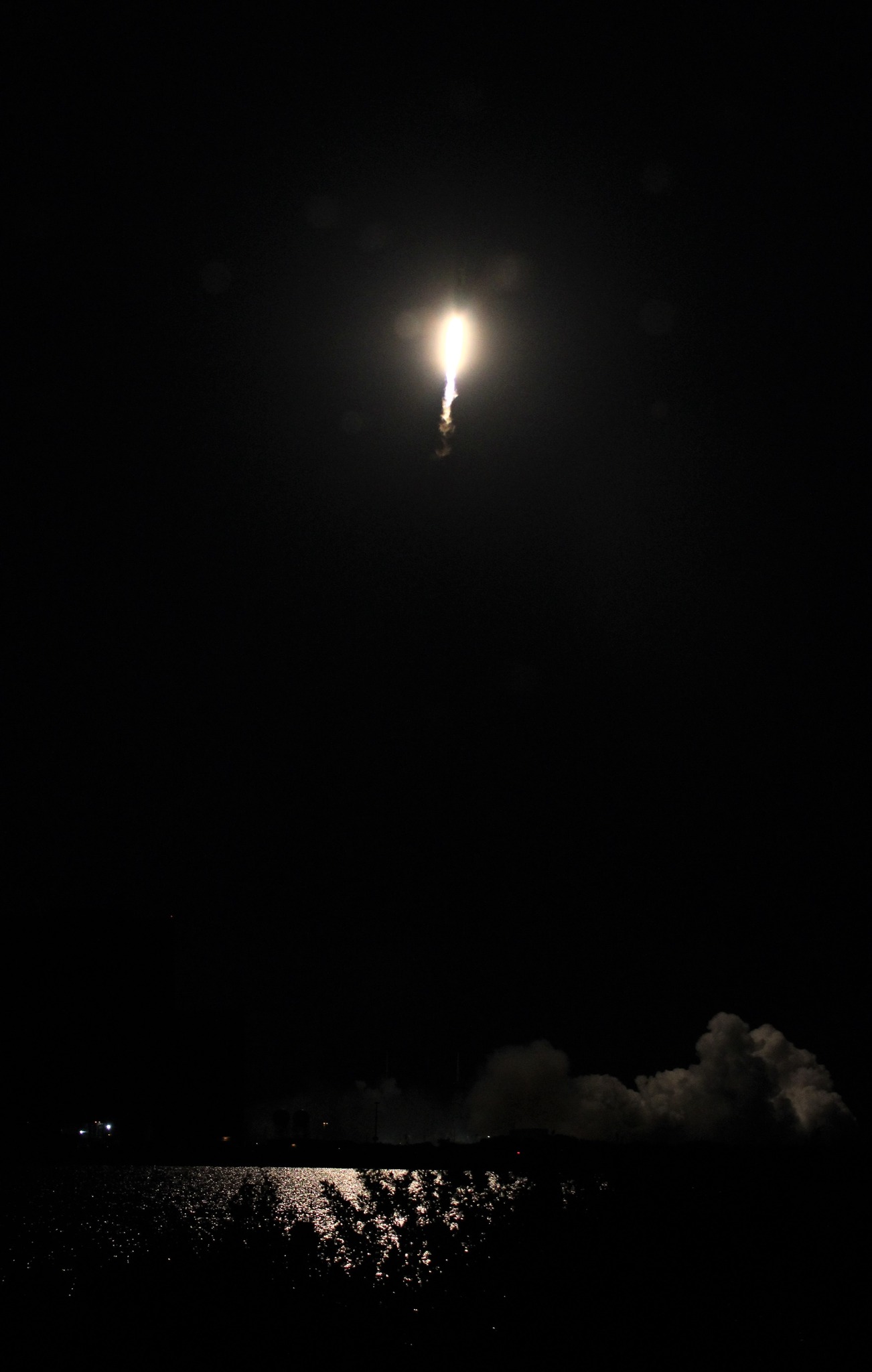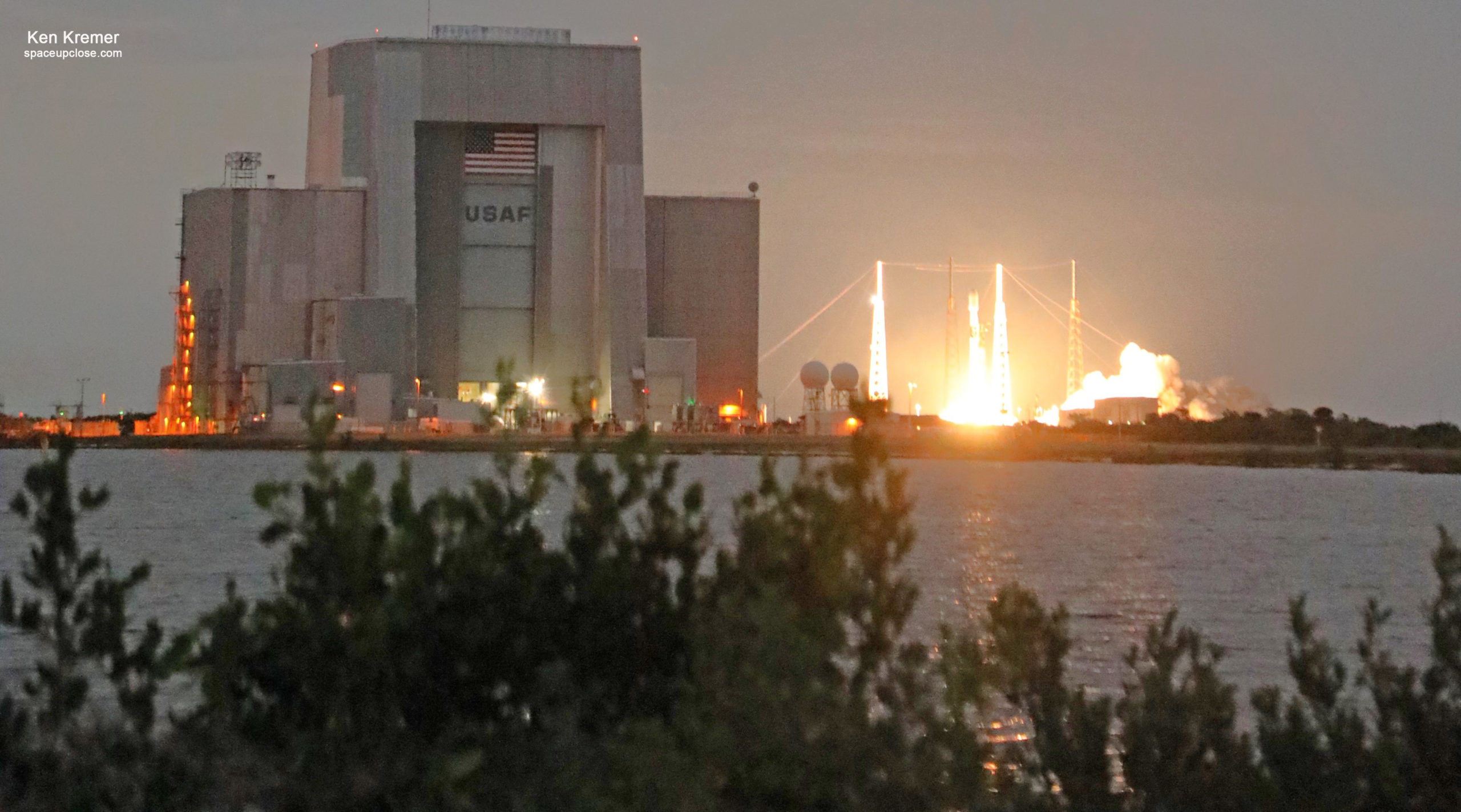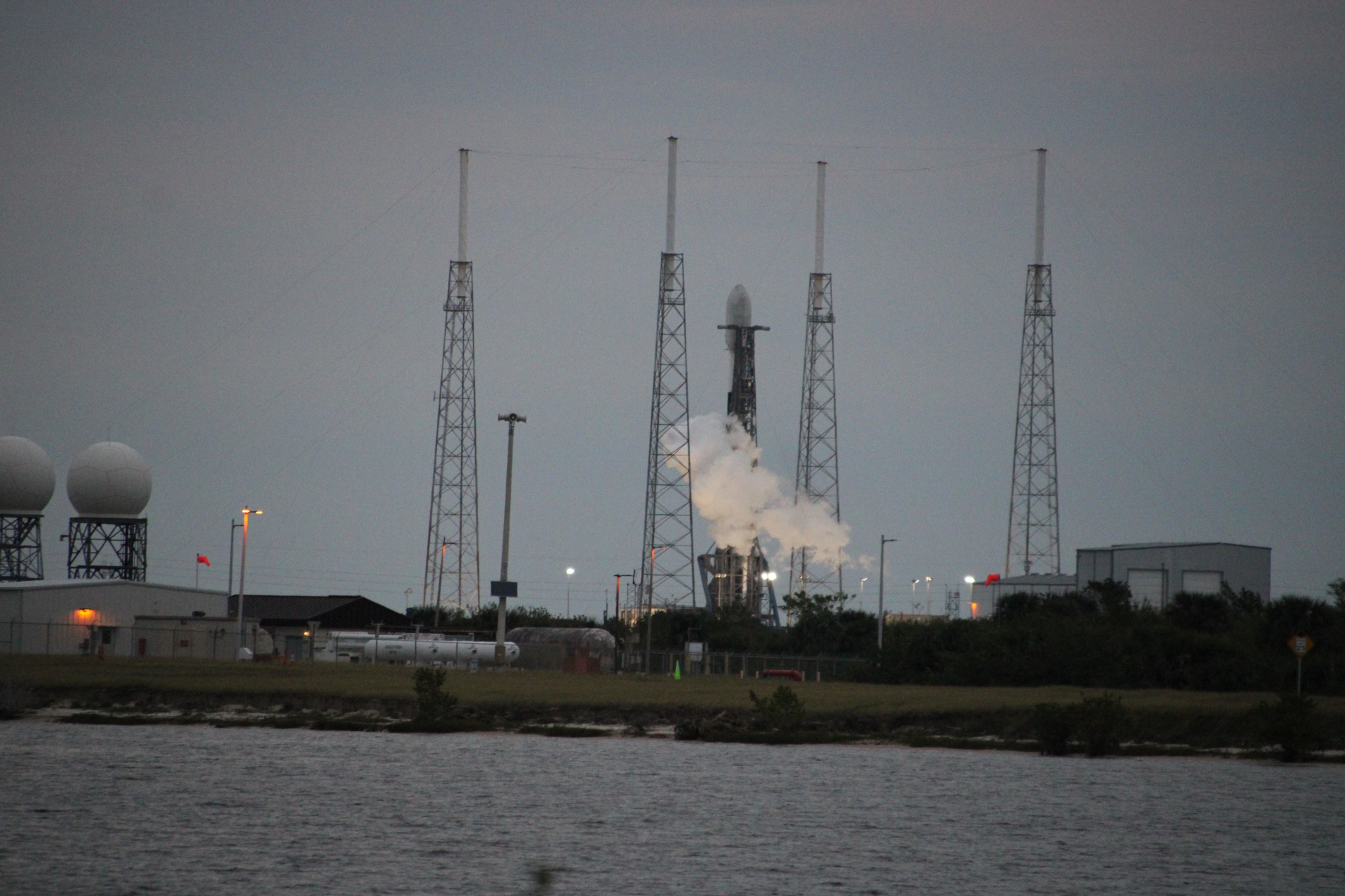 x