For SpaceUpClose.com & RocketSTEM
CAPE CANAVERAL SPACE FORCE STATION, LAUNCH COMPLEX 34, FL – SpaceX staged an absolutely spectacular sunset KSC launch and Cape landing for their global connectivity competitor OneWeb, Thursday, Dec. 8 on the first of three commercial missions under contract for the Space Coast with satellites built on the Space Coast just outside the gates of NASA's Kennedy Space Center.
A stack of 40 commercial communications satellites were successfully delivered to low Earth orbit on a flight proven SpaceX Falcon 9 rocket on the mission dubbed OneWeb 15 since it's the 15th OneWeb launch of their 1st generation satellites – which are a direct rival to SpaceX's Starlink constellation comprising many thousands of comsats.
The OneWeb internet satellites will provide global low-latency broadband connectivity to the America's, Europe, the Middle East, Asia and more for a joint venture between OneWeb and Airbus Defense and Space. 
SpaceX was hired for the launch after OneWeb terminated its contract with Russia following the Russia's brutal war of aggression against Ukraine.
The stunning twilight lift-off of the 4x recycled 229-foot-tall (70-meter) SpaceX Falcon 9 took place on Thursday, 8 December 2022, right on time at 5:27 p.m. EST (2227 GMT) from seaside Launch Complex 39A on the Kennedy Space Center, into virtually picture prefect clear blue skies.
In fact the skies and lighting overhead were so clear that we could easily see the stage 1 and 2 booster separation in the skies over Cape Canaveral as it launched on a rare south polar trajectory.
The booster separation created a brief and incredible SpaceX 'nebula' of rocket exhaust plumes – illuminated by sunlight and engine flames for about a minute or so.
Following stage separation, the first stage nailed the ground landing eight minutes later after reversing course, flipping 180 degrees and reigniting a subset of Merlin 1D fist stage engines for the boostback and landing burns targeting Landing Zone 1 (LZ-1) at Cape Canaveral Space Force Station.
Multiple screaming sonic booms sounded out spreading across the Space Coast, Central Florida as the 1st stage passed through the sound barrier shortly before the upright soft touchdown at LZ-1 eight minutes after liftoff.
OneWeb confirmed that its 40 satellites separated successfully from the rocket and were dispensed in three phases over a period of one hour and 35 minutes
Signal acquisition was confirmed on all 40 satellites indicating they are healthy and operating as planned.
This deployment completes about 80% of OneWeb's low Earth orbit (LEO) satellite constellation network which now totals 502 units.
"Launch 15 brings total OneWeb constellation to 502 satellites – almost 80% of satellite fleet delivering connectivity globally in 2023. It will enable significant expansion of connectivity services across the US, Europe, much of the Middle East and Asia, South Africa, southern Australia, and parts of South America, said OneWeb.
Mission success! We are delighted to report we have made contact with all 40 satellites from #OneWebLaunch15 🚀

We now have almost 80% of our LEO satellite fleet in orbit.

— OneWeb (@OneWeb) December 9, 2022
"This launch is an immensely gratifying way to close out 2022, bringing OneWeb another step closer to activating our space-based connectivity globally and reflecting the shared ambition and collective goodwill that is driving the satellite communications industry," said Neil Masterson, Chief Executive Officer of OneWeb, in a statement.
"We are thankful for the support of other leaders in the space industry allowing us to quickly restart our launch campaign and we are delighted to work with SpaceX today for our first-ever launch from Florida, the home where our satellites are manufactured. As we look to our final 'Three to Global Reality' launches in the first half of 2023, we are thrilled to see our connectivity footprint dramatically expand from today, and to soon activate our network globally to reach remote and under-served areas of the world."
Enjoy our eyewitness launch and landing photos taken from historic Space Launch Complex 34, site of Apollo 1 and 7, by the Space UpClose team of Ken kremer and Jean Wright
The first stage booster tail number B1069 supporting this mission previously launched NASA CRS-24 cargo resupply mission to the ISS, Eutelsat HOTBIRD 13F, and one Starlink mission.
The Falcon 9 headed on south-southeast trajectory from Kennedy Space Center carrying it over the Atlantic Ocean. It then maneuvered south to fly parallel to Florida's East Coast.
The OneWeb satellites were deployed into a polar orbit enabled by southerly launch trajectory will allow the Falcon 9 to place the 40 OneWeb satellites into a polar orbit.
All forty satellites have successfully separated and now we wait as our team works to confirm contact with all our spacecraft.#OneWebLaunch15 🚀 pic.twitter.com/Y3p1HUdhDF

— OneWeb (@OneWeb) December 9, 2022
The south polar corridor had not been used from the Cape until SpaceX utilized it for the first time in 2020 launching from SLC-40.
OneWeb 15 marked its first use by SpaceX from LC-39A and the 8th time overall from the Space Coast
This launch and several others were delayed several times by SpaceX for further technical checks of the Falcon 9 rocket to ensure it was ready for liftoff. SpaceX did not announce any details of the technical problem issues.
Here are some prelaunch photos of the OneWeb satellites during launch preparations in the payload dispenser and fairing encapsulation
More exciting news ahead of launch as we confirm the successful encapsulation of all 40 satellites.

Huge thanks goes to our colleagues on site for reaching this milestone.

You can find more information on Launch #15 on our website at:https://t.co/YpHxj4H4Iy#OneWebLaunch15 🚀 pic.twitter.com/k3vwFsP2a5

— OneWeb (@OneWeb) December 2, 2022
Each OneWeb satellite weighs about 325 pounds (147.5 kilograms.
They are powered by solar panels and use xenon ion thrusters to maneuver into their operational orbit at an altitude of 745 miles (1,200 kilometers).
Our @OneWebSatellit1 satellites are currently being attached to the dispenser on-site in Florida ahead of our upcoming launch with @SpaceX #OneWebLaunch15 🚀 pic.twitter.com/fQtz90ljpD

— OneWeb (@OneWeb) November 23, 2022
More photos: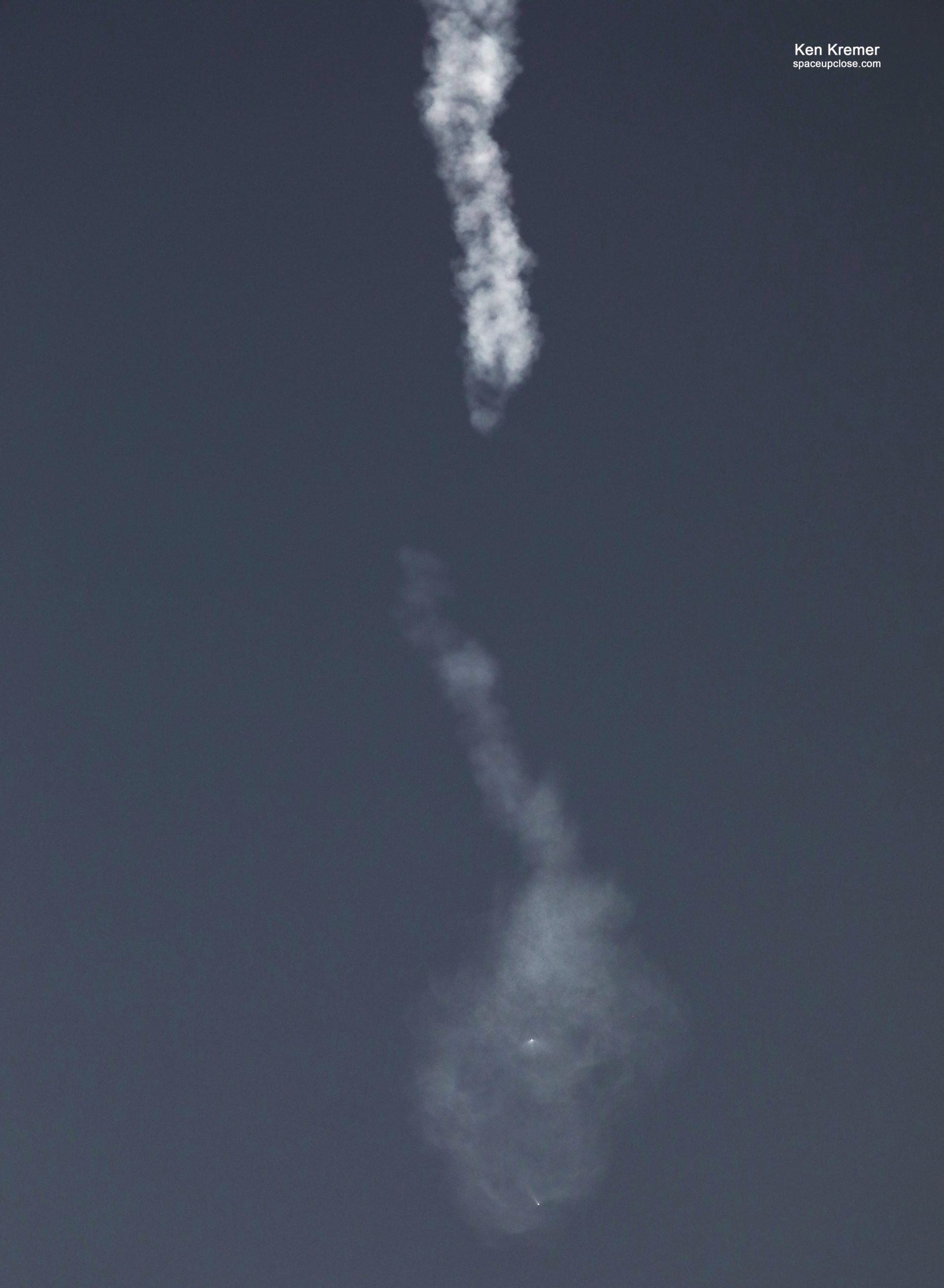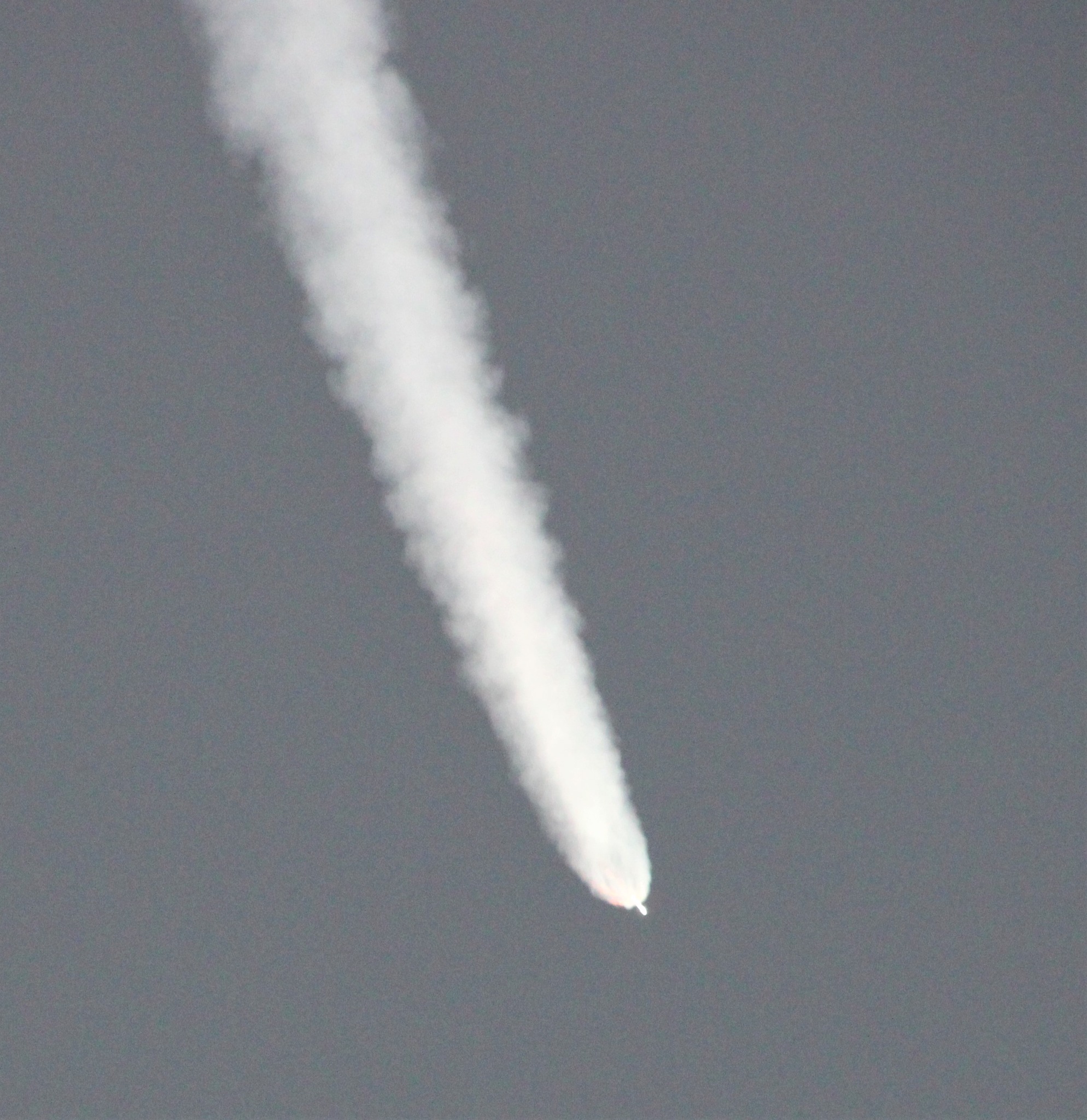 Watch Ken's continuing reports about Artemis, SpaceX missions, SLS, Orion and NASA missions, SpaceX Crew and Cargo Dragons, SpaceX Axiom, JWST, DART, Lucy Asteroid mission, GOES, SpaceX Starlink, Commercial Crew and Starliner and Crew Dragon, Blue Origin and Space Tourism, and onsite for live reporting of upcoming and recent SpaceX and ULA launches including Crew 1 & 2 & 3 & 4 & 5, ISS, Solar Orbiter, Mars 2020 Perseverance and Curiosity rovers, NRO spysats and national security missions and more at the Kennedy Space Center and Cape Canaveral Space Force Station.
Stay tuned here for Ken's continuing Earth and Planetary science and human spaceflight news: www.spaceupclose.com – twitter @ken_kremer – email: ken at kenkremer.com
Dr. Kremer is a research scientist and journalist based in the KSC area, active in outreach and interviewed regularly on TV and radio about space topics.
………….
Ken's photos are for sale and he is available for lectures and outreach events
Please consider supporting Ken's work by purchasing his photos and/or donating at Patreon
https://www.patreon.com/kenkremer
Upcoming and recent space events and talks by Ken Kremer & Jean Wright
Dec 7/10 and Nov 25/29 and from 7 to 9 PM Quality Inn, Titusville, FL:  Join Ken and Jean for Artemis 1, Falcon Heavy and space mission and rocket launch outreach. Ask us anything. plus display our photos and space apparel items for sale
Nov 29 at UCF, Orlando Florida: Presentation by Jean Wright – "Sew Sister to the Stars- How the Humble Art of Sewing Transformed the World of Flight"
x