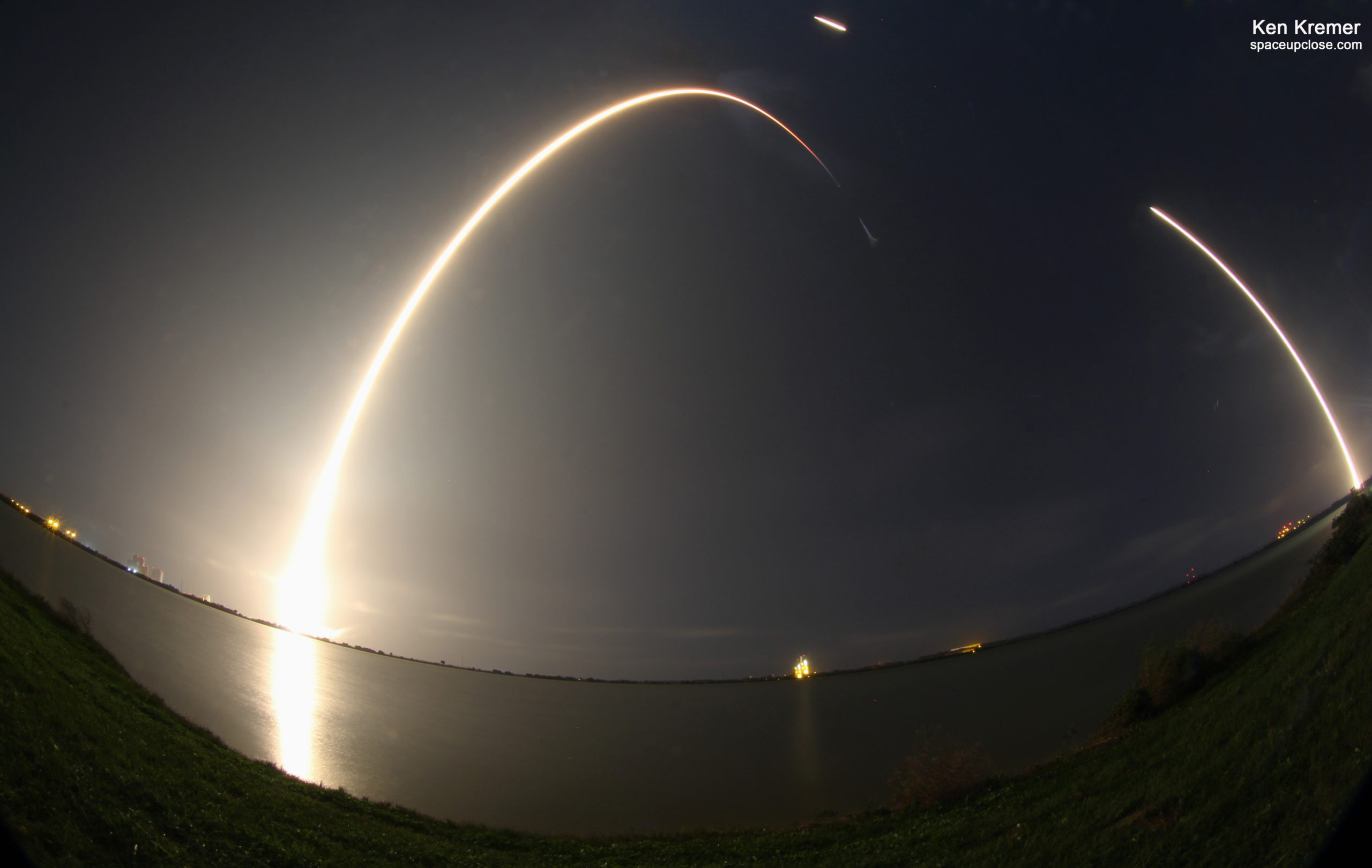 For SpaceUpClose.com & RocketSTEM
CAPE CANAVERAL SPACE FORCE STATION, FL – In the dead of the night Sunday, Dec. 11, SpaceX successfully launched a pair of science missions to the Moon placing the commercially built Japanese HAKUTO-R robotic lunar lander for iSpace and NASA's Lunar Flashlight rideshare cubesat searching for lunar water ice into a lunar transfer orbit from Florida's Spaceport using a recycled rocket.
Liftoff of the veteran Falcon 9 booster B1073 on the HAKUTO-R mission 1 took place right on time Sunday, Dec. 11, at 2:38 a.m. EST (0738 GMT) from Space Launch Complex 40 (SLC-40) at Cape Canaveral Space Force Station in Florida, during an instantaneous launch window.
The Falcon 9 launch finally took place after a week and a half of unspecified delays so that SpaceX could conduct further inspections of the rocket.
Both science probes will take some 4 to 5 months to reach their lunar target via low energy trajectories to save fuel and weight – and both will help NASA's Artemis program to return humans to the lunar surface.
SpaceX actually had to roll the rocket back off pad 40 in the final hours before a liftoff originally planned for Nov. 30, and then transported it back out to the pad for Sunday's ultimately successful blastoff.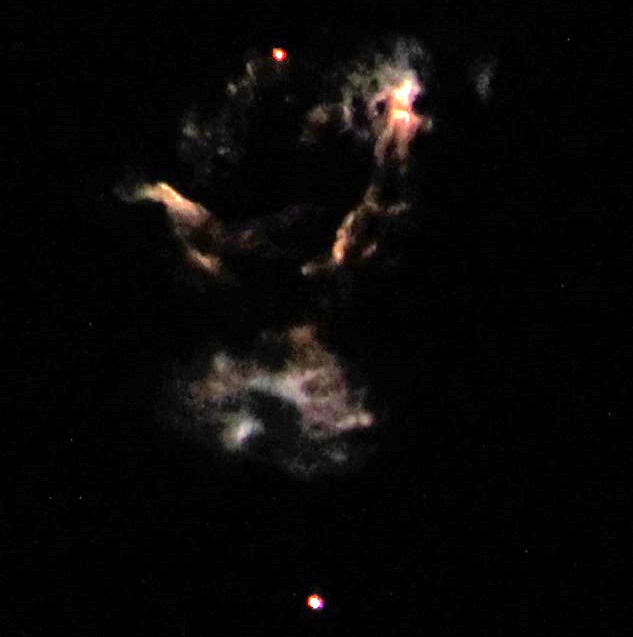 HAKUTO-R Mission 1 was developed and funded by the Japanese commercial firm ispace.
If successful HAKUTO-R seeks to become the first privately developed mission probe to land on the Moon and only the 4th entity following government developed and funded missions from the U.S, Russia and China.
This HAKUTO-R  mission 1 probe is a technology pathfinder lunar landing probe also outfitted with a science payload including the tiny Rashid lunar rover provided by the United Arab Emirates (UAE)
Mission 1 will attempt to perform a soft landing on the Moon in Atlas Crater, located on the edge of Mare Frigoris in the northeastern quadrant of the near side of the moon.
M1 is the first privately-led Japanese mission to try and land on the lunar surface.
ispace has established a list of 10 milestones leading to the landing outlined in this graphic:
For M1, we have set 10 milestones between launch and landing and aim to achieve the success criteria established for each of these milestones. The results will be weighed and evaluated against the success criteria for each and incorporated into future missions.#ispace #HAKUTO_R pic.twitter.com/78ePhCorxH

— ispace (@ispace_inc) November 20, 2022
ispace was founded in 2010 and the "HAKUTO" mission was being originally being developed as one of five finalist teams in the Google Lunar XPRIZE race.
Lunar Flashlight will search for water ice on the lunar surface found inside the walls of  permanently shadowed craters located near the Moon's South Pole.
The briefcase sized Lunar Flashlight smallsat was launched in support of NASA's Project Artemis program to return humans to the Moon – coincidentally just hours before the successful splashdown of NASA's Orion Artemis 1 human rated capsule in the Pacific Ocean.
The 229-foot-tall (69-meter) Falcon 9 lifted off flawlessly for the fifth time with a middle of the night ignition of all 9 Merlin 1D engines performing perfectly and generating 1.7 million pounds of liftoff thrust soaring aloft on an easterly trajectory tracking out from the US East Coast.
Eight minutes later the first stage booster tail number 1073 made a precision guided soft landing for the fifth time.
In this case the 15-story tall 1st stage touched down upright on Landing Zone-2 back at the Cape – about 6 miles (10 km) south of pad 40.
Check out our lead streak shot photo showing the launch and landing in a single eight-minute-long duration exposure.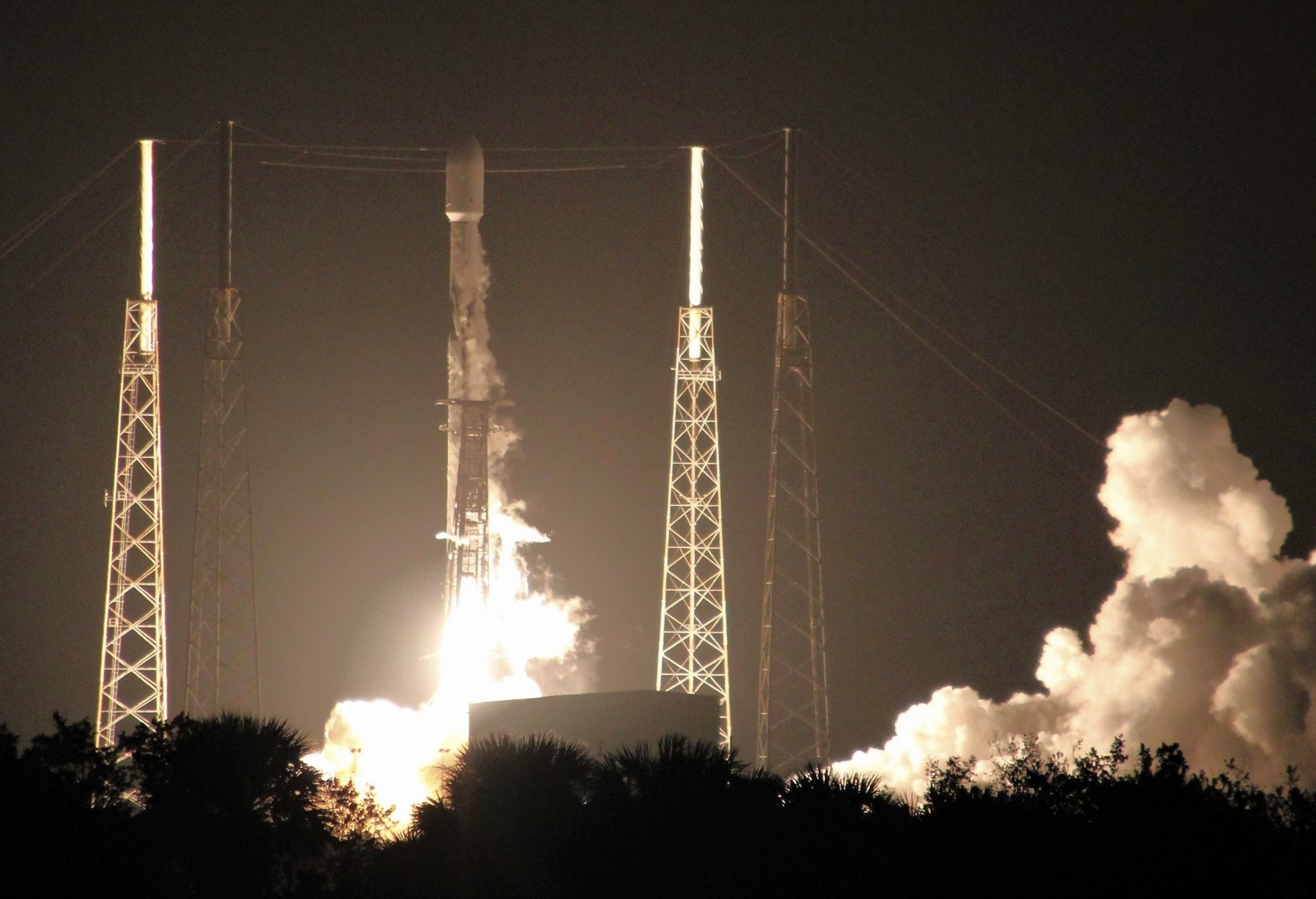 Enjoy our gallery of photos taken for Space UpClose by the team of Ken Kremer and Jean Wright
The remarkable feat marked SpaceX's second Falcon 9 launch and landing in just 3 days from the Florida Space Coast! Following the OneWeb 15 launch and landing on Dec. 8
Hakuto-R is about the size of a compact car.  It was deployed from the upper stage some 47 minutes after launch.
Deployment of ispace's HAKUTO-R Mission 1 confirmed pic.twitter.com/9R3Uw2qceS

— SpaceX (@SpaceX) December 11, 2022
Lunar Flashllight was deployed six minutes later about 53 minutes after launch after being released from its dispenser to begin a four-month journey to the Moon to seek out surface water ice in permanently shadowed craters at the lunar South Pole.
ispace confirmed their lander was healthy and operating soon after liftoff and separation – and also deployed its landing legs.
Our #HAKUTO_R M1 lunar lander is on its way to the #Moon!

Thank you to all who joined us in witnessing this historic moment, not only for our company, but also for development of the cislunar economy. And a big thanks to the @SpaceX team and @elonmusk, too!#ispace #lunarquest pic.twitter.com/ALXD1EHI7m

— ispace (@ispace_inc) December 11, 2022
x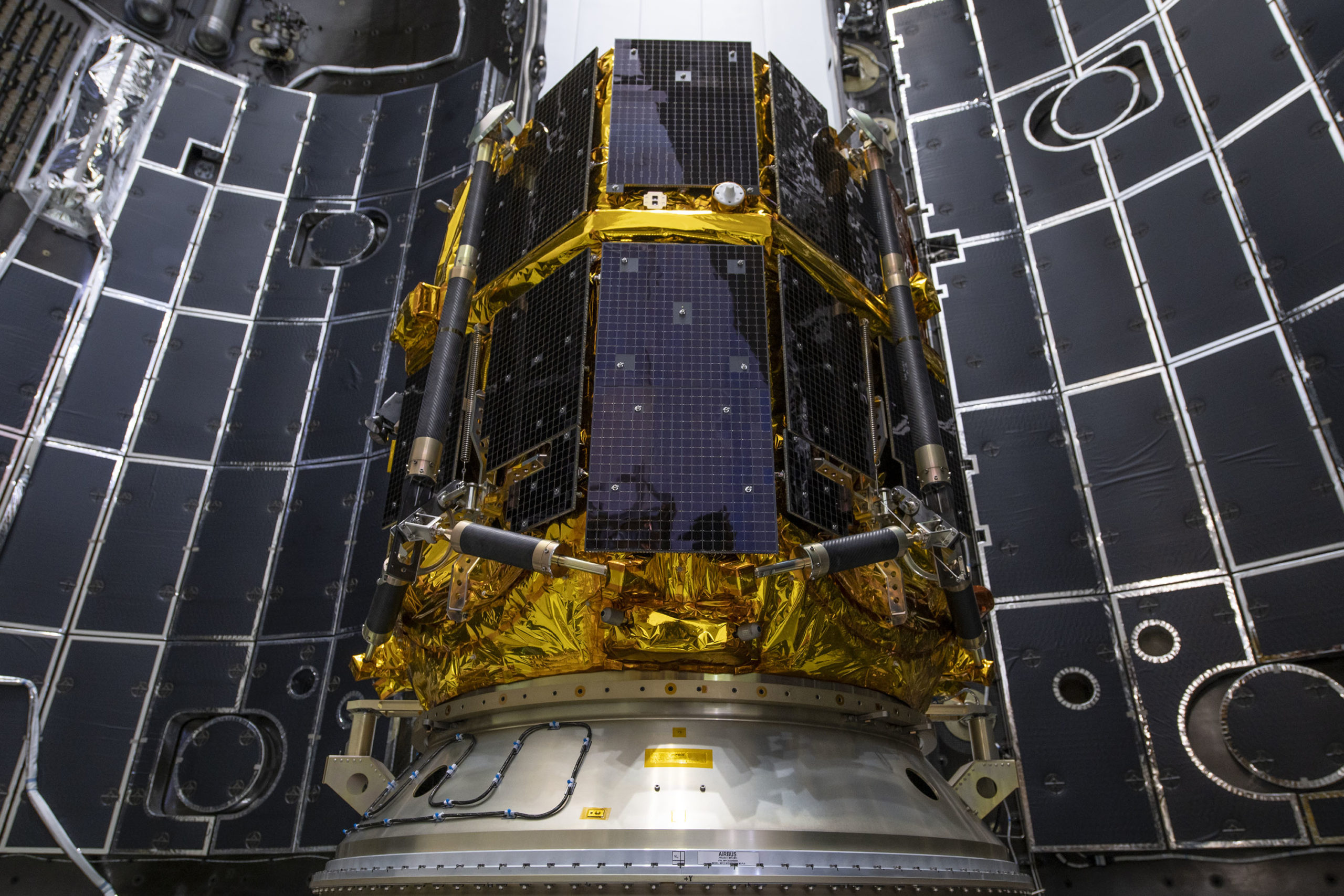 Lunar Flashlight is managed by NASA's Jet Propulsion Laboratory and propelled by the Falcon 9 to a lunar transfer orbit – separate from the Hakuto_R lander
"It was a beautiful launch," said John Baker, the Lunar Flashlight project manager at NASA's Jet Propulsion Laboratory in Southern California, in a statement.
"The whole team is excited to see this small spacecraft do some big science in a few months' time."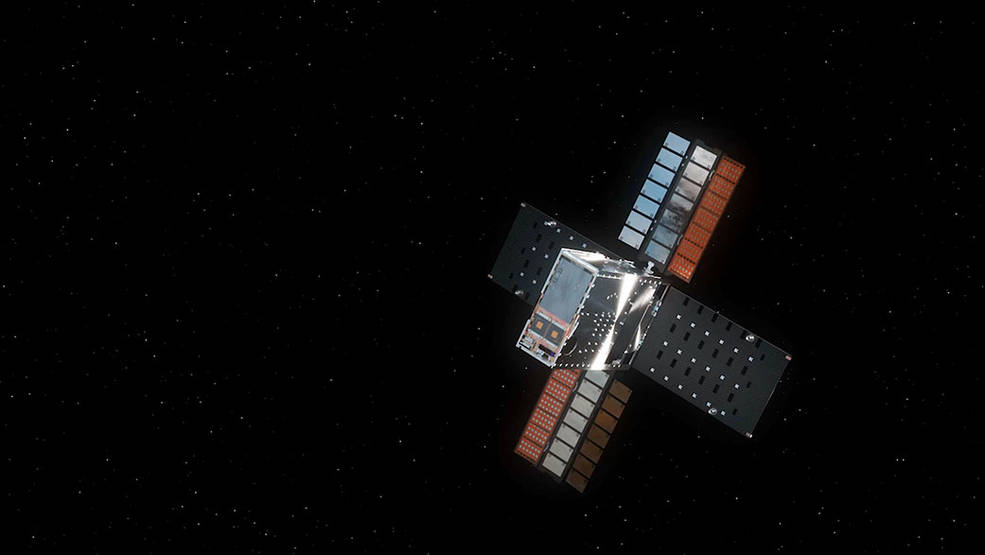 To get close to the Moon's surface, Lunar Flashlight will employ a near-rectilinear halo orbit (NRHO) designed for energy efficiency – just like NASA's planned Gateway man-tended mini space station.
The highly elliptical NRHO orbit for the 6 unit cubesat will take it within just 9 miles (15 kilometers) over the lunar South Pole and 43,000 miles (70,000 kilometers) away at its farthest point.
"Only one other spacecraft has employed this type of orbit: NASA's Cislunar Autonomous Positioning System Technology Operations and Navigation Experiment (CAPSTONE) mission, which launched earlier this year," said NASA.
"Lunar Flashlight will use a reflectometer equipped with four lasers that emit near-infrared light in wavelengths readily absorbed by surface water ice. This is the first time that multiple colored lasers will be used to seek out ice inside these dark regions on the Moon, which haven't seen sunlight in billions of years. Should the lasers hit bare rock or regolith (broken rock and dust), the light will reflect back to the spacecraft. But if the target absorbs the light, that would indicate the presence of water ice. The greater the absorption, the more ice there may be."
The science data collected by the mission will be compared with observations made by other lunar missions to help reveal the distribution of surface water ice on the Moon for potential use by future astronauts.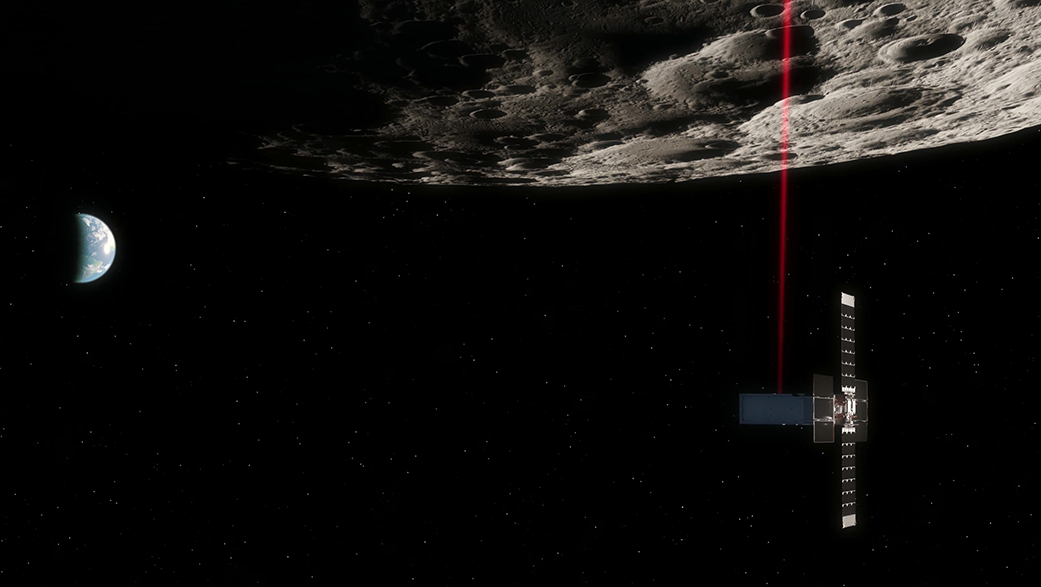 "We are bringing a literal flashlight to the Moon – shining lasers into these dark craters to look for definitive signs of water ice covering the upper layer of lunar regolith," said Barbara Cohen, Lunar Flashlight principal investigator at NASA's Goddard Space Flight Center in Greenbelt, Maryland.
"I'm excited to see our mission contribute to our scientific understanding of where water ice is on the Moon and how it got to be there."
Lunar Flashlight will use a new kind of "green" propellant that is safer to transport and store than the commonly used in-space propellants such as hydrazine.
"In fact, the SmallSat will be the first interplanetary spacecraft to use this propellant, and one of the mission's primary goals is to demonstrate this technology for future use. The propellant was successfully tested on a previous NASA technology demonstration mission in Earth orbit."
x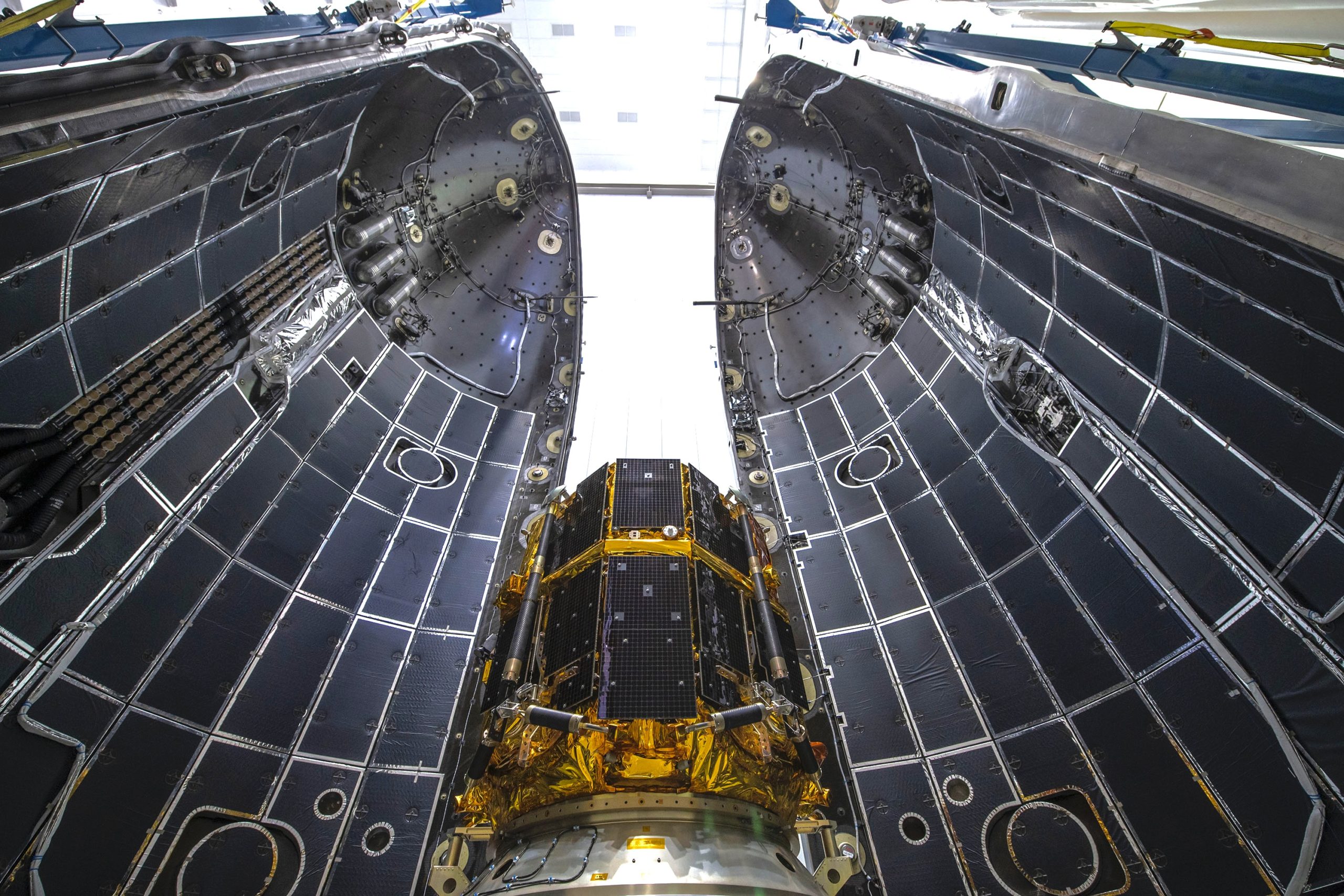 NASA is working with several private firms to provide commercial lunar landers as part of its NASA's Commercial Lunar Payload Services (CLIPS) program.
After several delays two missions are slated to launch in early 2023 under contract with NASA to US firms Astrobotic and and Intuitive Machines.
Landing video tweet from SpaceX:
Falcon 9's first stage has landed on Landing Zone 2 pic.twitter.com/0viaOjqKR1

— SpaceX (@SpaceX) December 11, 2022
Watch Ken's commentary about Project Artemis, SpaceX Falcon Heavy, Crew-5, NASA SLS cryo and WDR tests, NASA SpaceX Crew & Cargo Dragons and more
Dec 11/12: BBC World News TV interview about successful splashdown of NASA Orion concluding the 25 day Artemis 1 lunar test flight around the Moon and back, and how that sets up a human return to the Moon on Artemis 2 and landing on Artemis 3. Plus what's beyond for NASA deep space exploration to Mars and the search for life beyond Earth
Nov 22: WFTV ABC News Orlando interview about upcoming NASA SpaceX CRS 26 cargo resupply mission to the ISS and science aboard + Artemis 1 launch and Orion crew capsule successfully entering lunar orbit, results and mission goals
https://www.wftv.com/news/video-unfavorable-weather-postpones-first-2-planned-launches-tuesday/f6b46562-3d2d-430f-949b-c0bafc71fd33/
https://www.wftv.com/news/local/brevard-county/spacex-set-2-rocket-launches-tuesday-floridas-space-coast/BPUZHFLEMBA4PFCGNGJ2DQAFRE/
Nov 22: Fox 35 interview about upcoming NASA SpaceX CRS 26 cargo resupply mission to the ISS and science aboard + Artemis 1 launch and Orion crew capsule successfully entering lunar orbit, results and mission goals
Nov 21/22: BBC World TV interview about Orion crew capsule successfully entering lunar orbit, results and mission goals
Nov 16: Fox 35 Orlando live and taped interviews about Artemis 1 launch and goals
Nov 15/16: News Nation interview about Artemis 1 launch and goals
Nov 7/8: Fox 35 Orlando – As subtropical storm Nicole approaches KSC and Florida watch my comments about NASA deciding for the moment to keep Artemis 1 moon rocket at pad 39b and not roll back to VAB
https://www.fox35orlando.com/news/nasa-says-its-keeping-artemis-outside-during-major-storm
https://twitter.com/MarieEdinger/status/1590055149342404608
Nov 4/5: WFTV ABC News Orlando featured my commentary about Artemis 1 rollout overnight and goals of NASA lunar test flight mission launching Nov 14 at 1207 AM
Nov 4: Fox 35 Orlando featured my commentary about Artemis 1 rollout overnight and goals of NASA lunar test flight mission launching Nov 14
Nov 1: Fox 35 Good Day Orlando morning show featured my live and taped prelaunch interview commentary about SpaceX Falcon Heavy launch with Space Force national security payloads
Nov 1: WFTV ABC News featured my commentary about SpaceX Falcon Heavy launch with Space Force national security payloads
https://news.yahoo.com/watch-lve-spacex-launches-falcon-100341265.html
Watch Ken's continuing reports about Artemis, SpaceX missions, SLS, Orion and NASA missions, SpaceX Crew and Cargo Dragons, SpaceX Axiom, JWST, DART, Lucy Asteroid mission, GOES, SpaceX Starlink, Commercial Crew and Starliner and Crew Dragon, Blue Origin and Space Tourism, and onsite for live reporting of upcoming and recent SpaceX and ULA launches including Crew 1 & 2 & 3 & 4 & 5, ISS, Solar Orbiter, Mars 2020 Perseverance and Curiosity rovers, NRO spysats and national security missions and more at the Kennedy Space Center and Cape Canaveral Space Force Station.
Stay tuned here for Ken's continuing Earth and Planetary science and human spaceflight news: www.spaceupclose.com – twitter @ken_kremer – email: ken at kenkremer.com
Dr. Kremer is a research scientist and journalist based in the KSC area, active in outreach and interviewed regularly on TV and radio about space topics.
………….
Ken's photos are for sale and he is available for lectures and outreach events
Please consider supporting Ken's work by purchasing his photos and/or donating at Patreon
https://www.patreon.com/kenkremer
Upcoming and recent space events and talks by Ken Kremer & Jean Wright
Nov 29 at UCF, Orlando Florida: Presentation by Jean Wright – "Sew Sister to the Stars- How the Humble Art of Sewing Transformed the World of Flight"
Upcoming and recent space events and talks by Ken Kremer & Jean Wright
Dec 7/10/15 and Nov 25/29 from 7 to 9 PM Quality Inn, Titusville, FL:  Join Ken and Jean for Artemis 1, Falcon Heavy and space mission and rocket launch outreach. Ask us anything. plus display our photos and space apparel items for sale
X