For SpaceUpClose.com & RocketSTEM
CAPE CANAVERAL SPACE FORCE STATION, FL – SpaceX staged an absolutely spectacular just before midnight launch and landing at Cape Canaveral for their global connectivity competitor OneWeb, Monday, Jan 9, on the second of three commercial missions under contract for the Space Coast with satellites built on the Space Coast just outside the gates of NASA's Kennedy Space Center.
A stack of 40 commerical communications satellites were successfully delivered to low Earth orbit on a flight proven SpaceX Falcon 9 rocket on the mission dubbed OneWeb 16 since it's the 16th OneWeb launch of their 1st generation satellites – which are a direct rival to SpaceX's Starlink constellation comprising many thousands of comsats.
The stunning midnight lift-off of the 2x flown 229-foot-tall (70-meter) SpaceX Falcon 9 took place on Monday, 9 January 2023, right on time at 11:50 p.m. EST (0450 GMT) from seaside Space Launch Complex 40 on Cape Canaveral Space Force Station, into virtually picture prefect and cloud free night skies.
Following stage separation, the first stage nailed the ground landing eight minutes later after reversing course, flipping 180 degrees and reigniting a subset of Merlin 1D fist stage engines for the boostback and landing burns targeting Landing Zone 1 (LZ-1) at Cape Canaveral Space Force Station.
In fact the skies and were so clear that we could easily see the stage 1 and 2 booster separation in the skies over Cape Canaveral as it launched on a rare south polar trajectory.
Multiple screaming sonic booms sounded out spreading across the Space Coast, Central Florida as the 1st stage passed through the sound barrier shortly before the upright soft touchdown at LZ-1 eight minutes after liftoff.
The OneWeb internet satellites will provide global low-latency broadband connectivity to Southern Europe, the United States, North Africa, the Middle East, Japan, and parts of Australia and India.
SpaceX was hired for the launch after OneWeb terminated its contract with Russia following the Russia's brutal war of aggression against Ukraine.
Enjoy our eyewitness launch and landing photos taken by the Space UpClose team of Ken Kremer and Jean Wright
The first stage booster tail number B1076 supporting this mission previously launched just one time on the NASA CRS-26 cargo resupply mission to the ISS.
Falcon 9's first stage has landed on Landing Zone 1 pic.twitter.com/W8qvmOyaBP

— SpaceX (@SpaceX) January 10, 2023
The Falcon 9 headed on south-southeast trajectory from Cape Canaveral carrying it over the Atlantic Ocean. It then maneuvered south to fly parallel to Florida's East Coast.
The OneWeb satellites were deployed into a polar orbit enabled by southerly launch trajectory that will allow the Falcon 9 to place the 40 OneWeb satellites into a polar orbit.
Deployment of @OneWeb satellites complete

— SpaceX (@SpaceX) January 10, 2023
The OneWeb deployment began 58 minutes after liftoff and concluded at 1 hour and 35 minutes into an orbital inclination of 87 degrees and a  target altitude of 373 miles (600 kilometers).
Each OneWeb satellite weighs about 325 pounds (147.5 kilograms.
They are powered by solar panels and use xenon ion thrusters to maneuver into their operational orbit at an altitude of 745 miles (1,200 kilometers).
Watch Ken's commentary about Project Artemis, SpaceX Falcon Heavy, Crew-5,  NASA SLS cryo and WDR tests, NASA SpaceX Crew & Cargo Dragons and more
Jan 3/4: WFTV ABC News Orlando interview about todays Jan 3 SpaceX Transporter 6 launch – 1st of 2023 – and record setting year ahead with many exciting missions for NASA and private astronauts, science probes, mission, US Space Force, new rockets like ULA Vulcan & more!
Dec 28/29: Fox 35 Orlando – Watch my commentary about NASA's fantastic success in space exploration in 2022 and ambitious schedule of whats ahead in 2023:
https://www.fox35orlando.com/video/1159922
Dec 11/12: BBC World News TV interview about  successful splashdown of NASA Orion concluding the 25 day Artemis 1 lunar test flight around the Moon and back, and how that sets up a human return to the Moon on Artemis 2 and landing on Artemis 3. Plus what's beyond for NASA deep space exploration to Mars and the search for life beyond Earth
Watch Ken's continuing reports about Artemis, SpaceX missions, SLS, Orion and NASA missions, SpaceX Crew and Cargo Dragons, SpaceX Axiom, JWST, DART, Lucy Asteroid mission, GOES, SpaceX Starlink, Commercial Crew and Starliner and Crew Dragon, Blue Origin and Space Tourism, and onsite for live reporting of upcoming and recent SpaceX and ULA launches including Crew 1 & 2 & 3 & 4 & 5, ISS, Solar Orbiter, Mars 2020 Perseverance and Curiosity rovers, NRO spysats and national security missions and more at the Kennedy Space Center and Cape Canaveral Space Force Station.
Stay tuned here for Ken's continuing Earth and Planetary science and human spaceflight news: www.spaceupclose.com – twitter @ken_kremer – email: ken at kenkremer.com
Dr. Kremer is a research scientist and journalist based in the KSC area, active in outreach and interviewed regularly on TV and radio about space topics.
………….
Ken's photos are for sale and he is available for lectures and outreach events
Please consider supporting Ken's work by purchasing his photos and/or donating at Patreon
https://www.patreon.com/kenkremer
Upcoming and recent space events and talks by Ken Kremer & Jean Wright
Jan 12, 2023: 10 AM at Westminster Retirement Center in Orlando/Winter Park, Florida: Presentation by Jean Wright – "Sew Sister to the Stars- How the Humble Art of Sewing Transformed the World of Flight"+ Artemis 1 Moon rocket update
Nov 29 at UCF, Orlando Florida: Presentation by Jean Wright – "Sew Sister to the Stars- How the Humble Art of Sewing Transformed the World of Flight"
Upcoming and recent space events and talks by Ken Kremer & Jean Wright
Jan 7/11/13, 2023; Dec 7/10/15 and Nov 25/29 from 7 to 9 PM Quality Inn, Titusville, FL:  Join Ken and Jean for Artemis 1, Falcon Heavy and space mission and rocket launch outreach. Ask us anything. plus display our photos and space apparel items for sale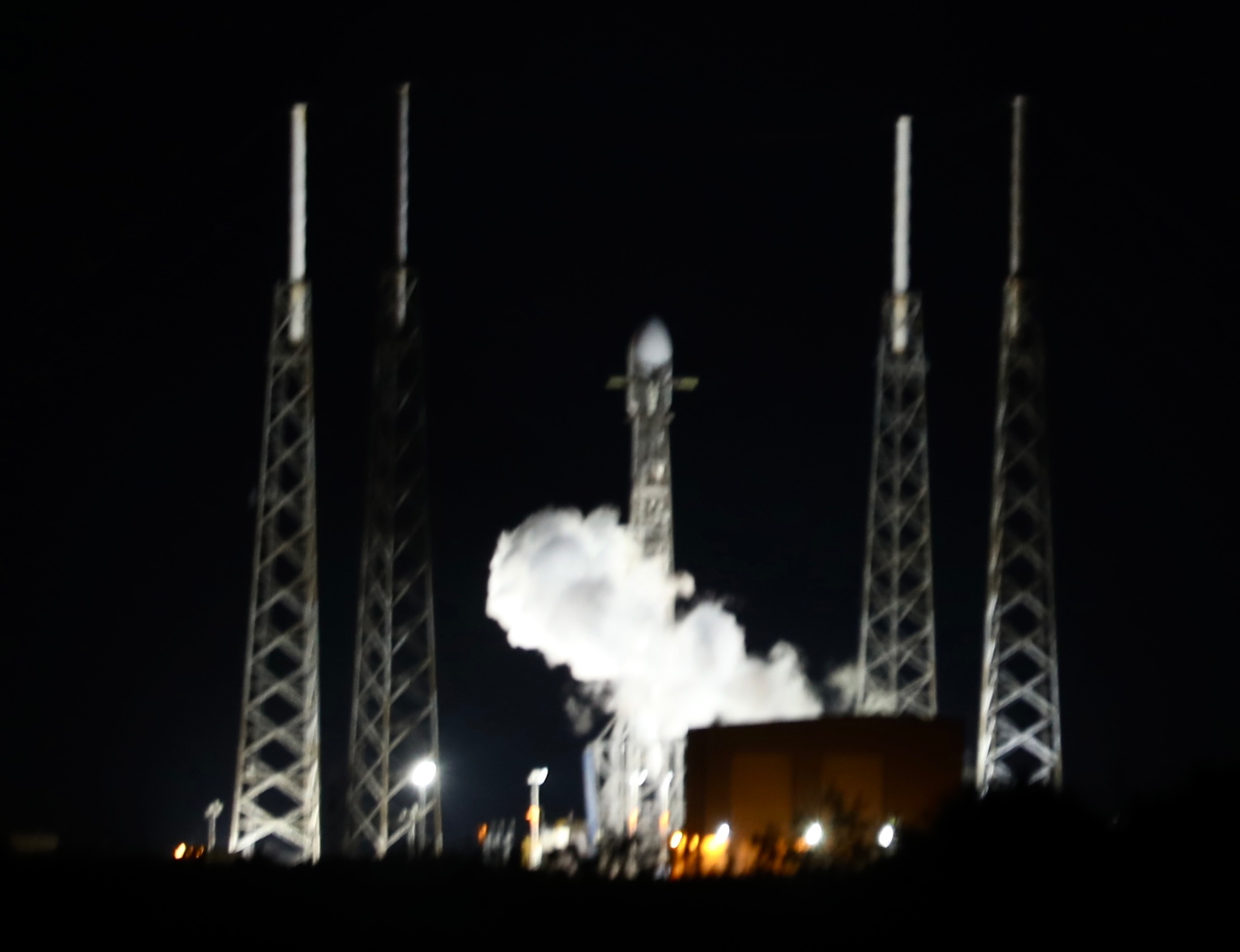 x