For SpaceUpClose.com & RocketSTEM
JETTY PARK BEACH, FL – Spectacularly sunny Space Coast skies greeted SpaceX on their (and the Capes) 1st launch of 2023, Tuesday morning, Jan. 3, on the Transporter-6 mission as part of the firms commercial rideshare program – carrying over 100 smallsats and cubesats to low earth orbit (LEO) on a veteran Falcon 9 booster now flown to space and back a milestone 15 times that flew out along a rare southerly polar trajectory route to space.
The first stage booster with tail number B1060 is only the 2nd Falcon 9 to achieve the astounding record tying 15 successful launches and landings – SpaceX's current goal for Falcon 9 rocket recycling and reuse with minimal refurbishments in between.
Furthermore, the terrific looking launch also concluded with the 1st stage booster also nailing the propulsive landing at Landing Zone-1 (LZ-1) after flipping back 180 degrees – for in fact a rare and daring ground touchdown back at the Cape some eight minutes later that sent sonic booms screaming out across the region, for the first time this year following two land landings in late 2022.
Liftoff of the veteran and very sooty SpaceX Falcon 9 on the Transporter-6 mission using the 15x recycled 1st stage booster B1060 took place right on time at 9:56 a.m. EST, or 1456 GMT during an instantaneous launch window from Space Launch Complex 40 (SLC-40) at Cape Canaveral Space Force Station in Florida.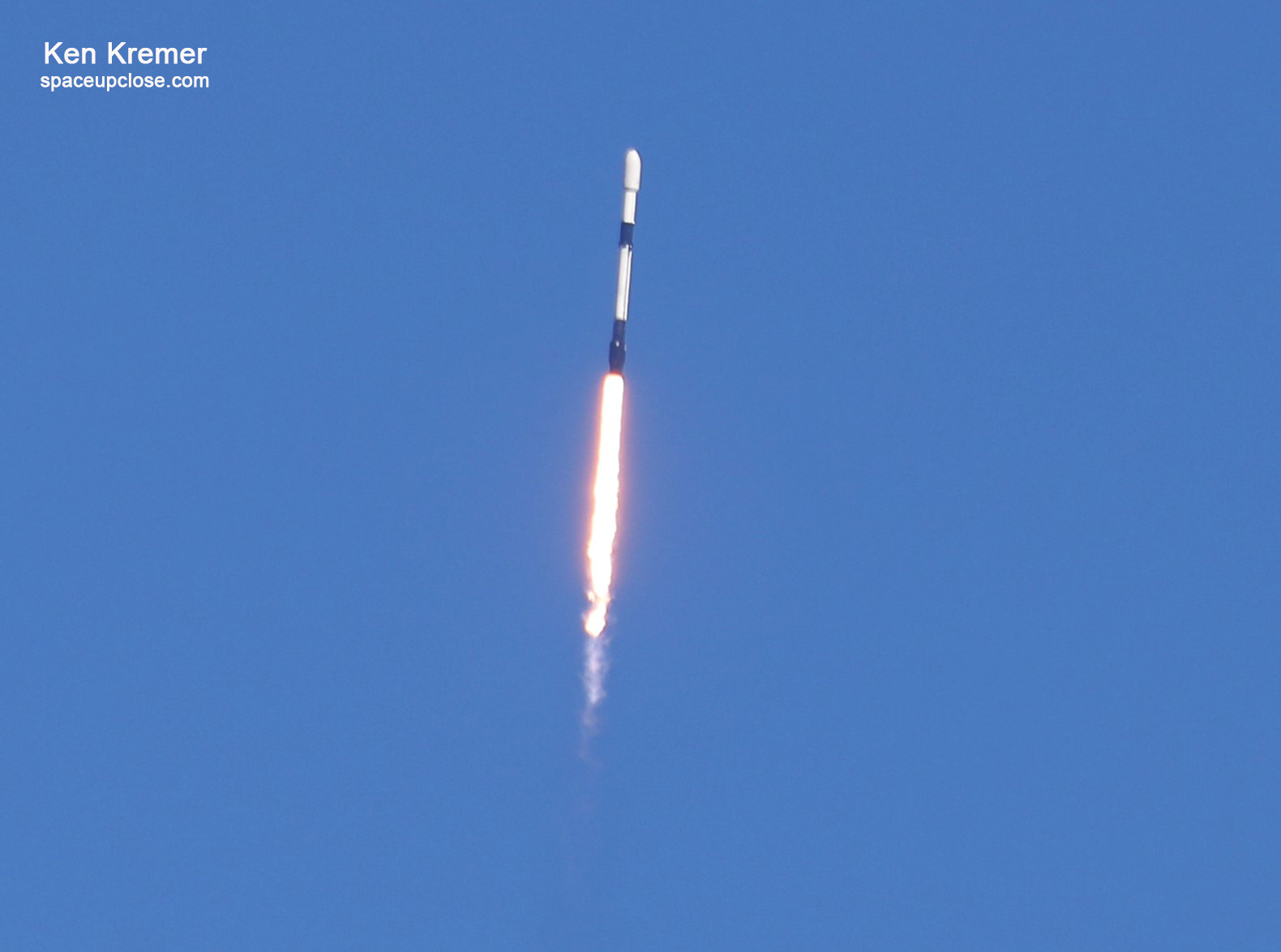 The 229 foot tall (70 meters) Falcon 9 lifted off with 1.7 million pounds of thrust generated by 9 Merlin 1D main engines fueled by RP-1 kerosene and liquid oxygen propellants and headed south to southeast along Florida's east coast.
After surpassing the speed of sound, the stages separated approximates two and a half minutes into flight.
See our photos of first and second stage separation and flipback, plus launch and the raucous landing taken by Ken Kremer for Space UpClose.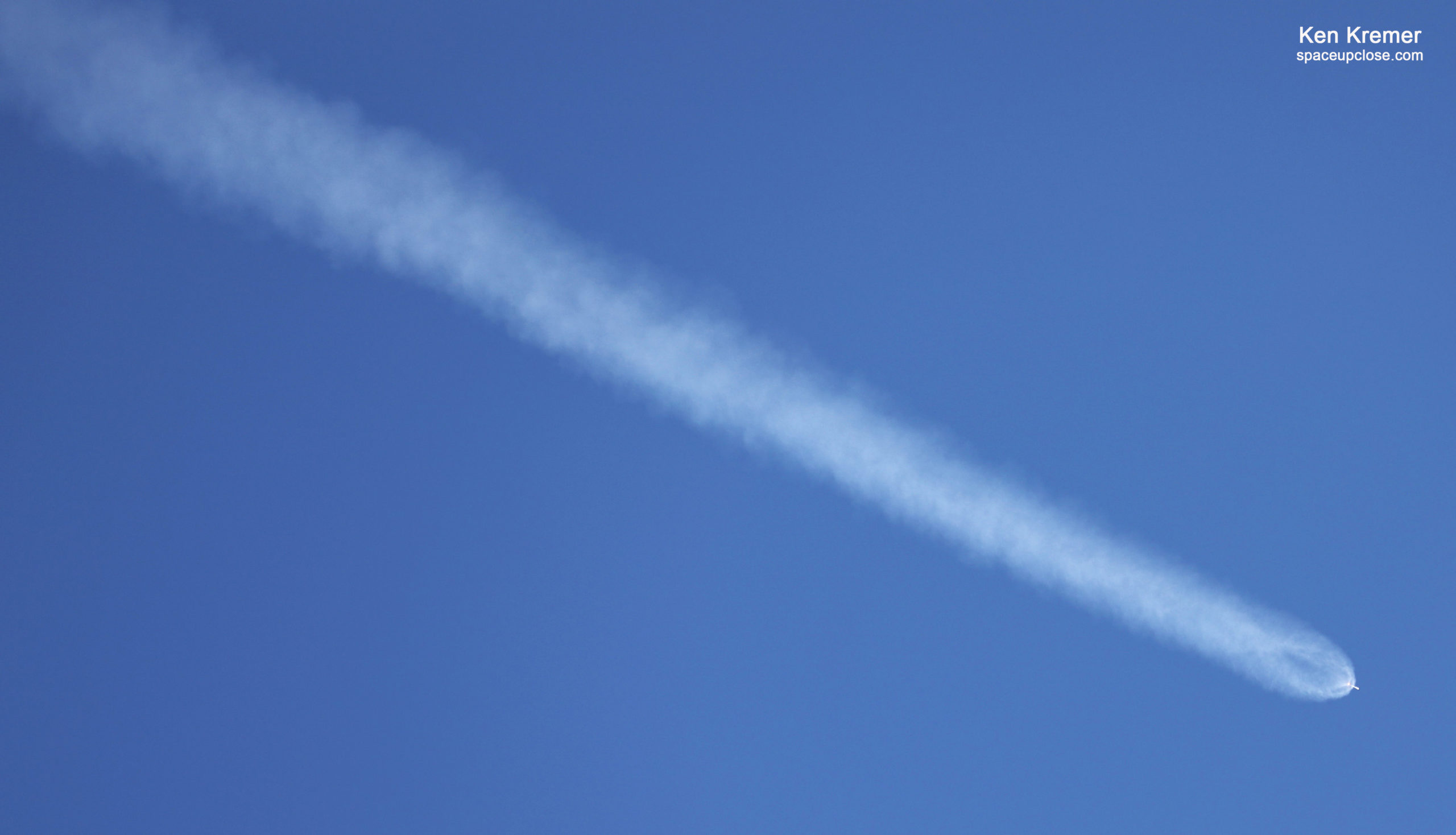 The second stage continued to low earth orbit – firing for about another six minutes.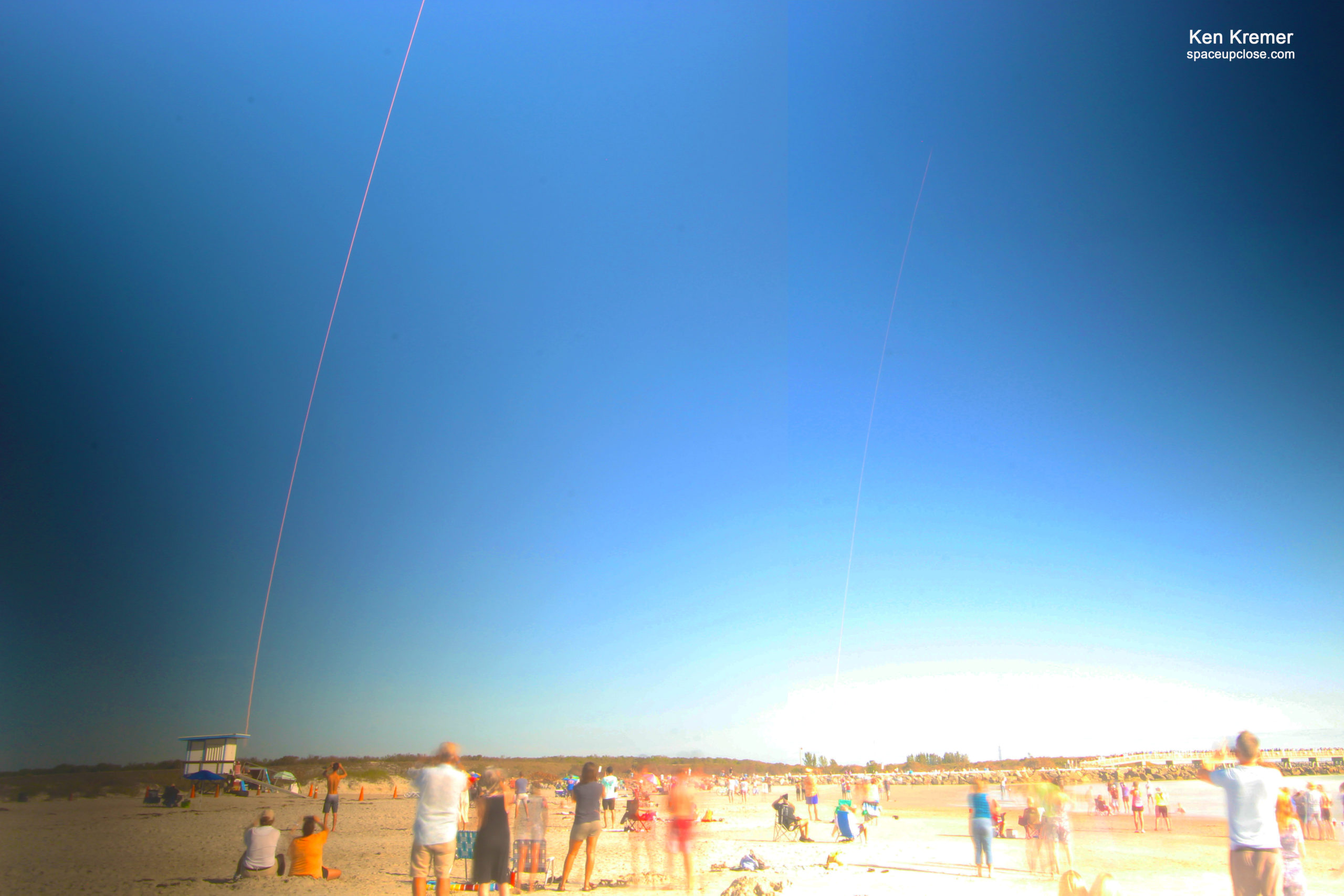 Huge crowds ringed the Space Coast viewing areas with delighted spectators enjoying another rather uncommon daylight launch under absolutely stunning and dry non-humid weather conditions that enabled crystal clear viewing of the streak to orbit heading south, stage separation and boost back return firing including cold gas nitrogen-fed thrusters that flip the booster around for touchdown at Landing Zone-1 about 9 miles (13 km) south of the pad 40 launch site.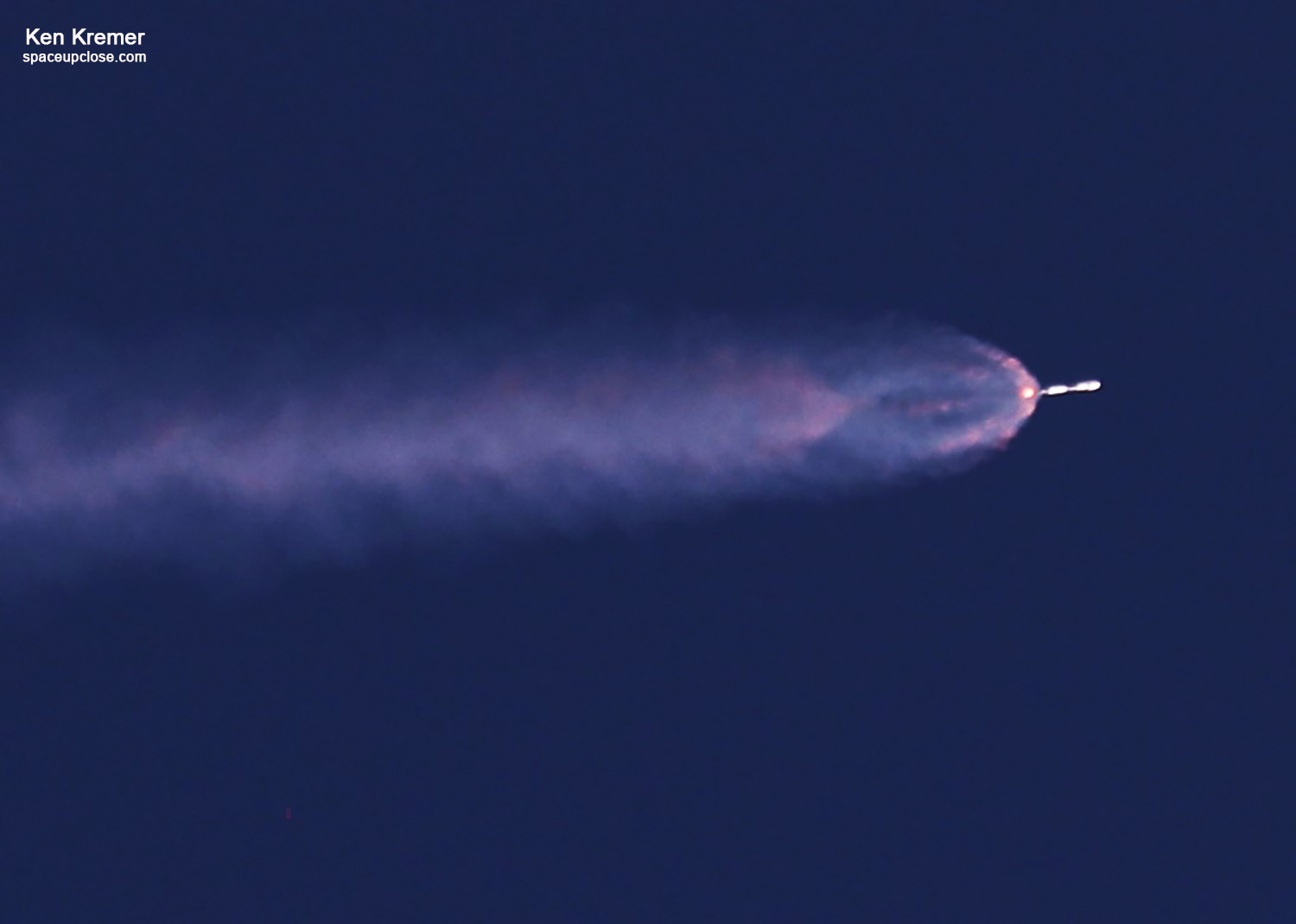 Dozens of customer payloads were deployed from multiple dispensers over various precisely timed targeted moments over the next hour and a half after achieving preliminary parking orbit.
The sequential process involved some 82 individual deployments that began at T+plus 58 minutes  and concluded at T+plus 1 hour and 31 minutes.
Falcon 9 carried 114 spacecraft to orbit that were set to deploy across 82 deployments, 78 of which have been confirmed. Teams are continuing to review data, though it may take customers some time to provide additional information on the status of their payloads

— SpaceX (@SpaceX) January 3, 2023
Transporter-6 is SpaceX's 6th dedicated rideshare mission and was loaded with 114 spacecraft – including CubeSats, microsats, smallsats, picosats and orbital transfer vehicles carrying spacecraft to be deployed at a later time – from a wide variety of commercial, industry, academic and government users.
By distributing and sharing the costs among many users the rideshare program drastically reduces the launch to orbit costs by cutting those for the individual users – rather than paying some $60 million for an entire  dedicated Falcon 9.
On their website SpaceX advertises prices as low as $275 K for 50 kg and $1.2 million for launching a 200 kg payload on dedicated rideshare mission flights for customers to sun-synchronous orbit (SSO).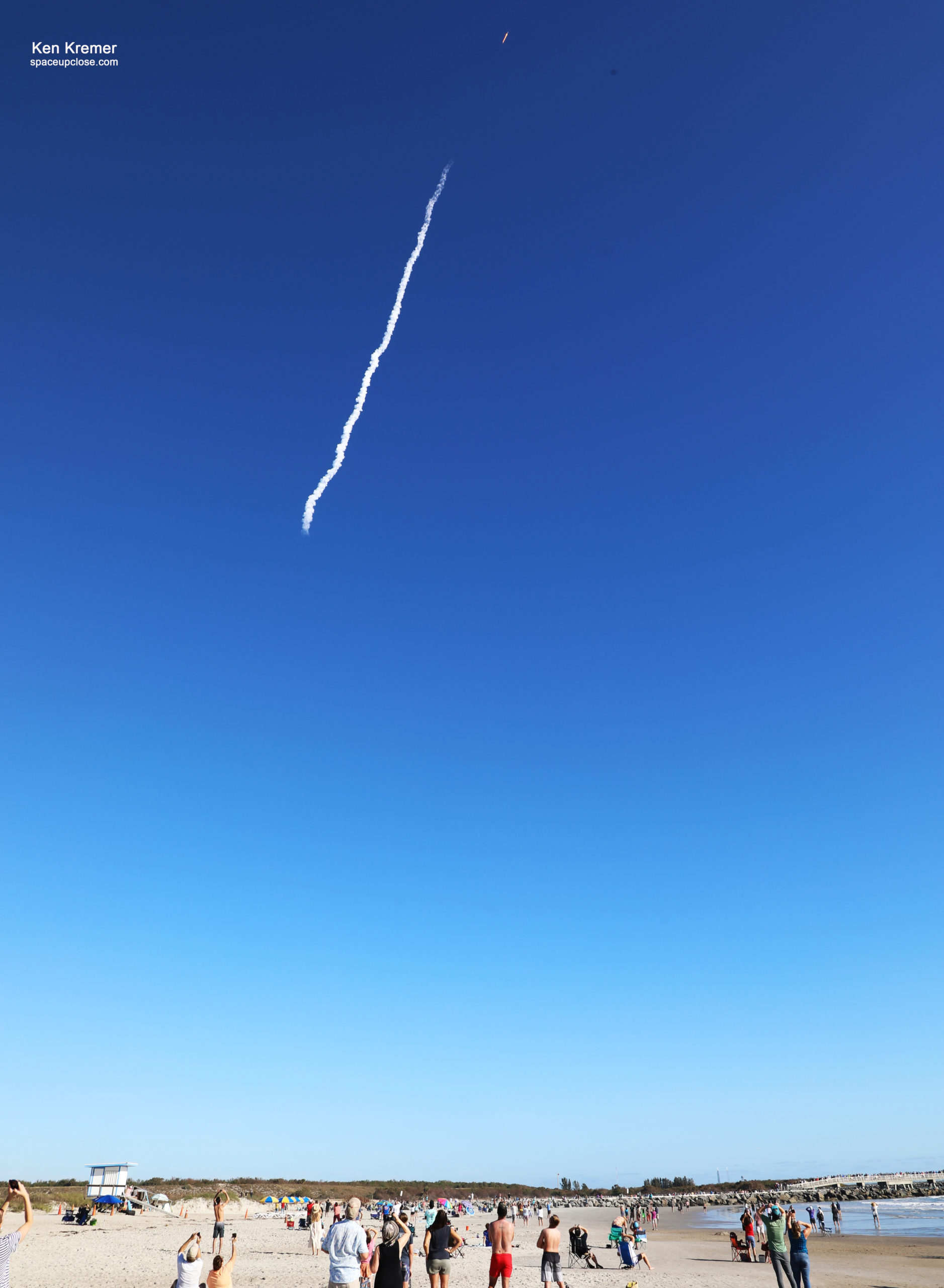 The rideshare program started in 2019 and has proven popular for SpaceX
Up to three more Falcon 9 rideshare missions are slated for 2023.
A total of three Transporter missions were carried out in 2022.
SpaceX is thus directly competing with small satellite launch services offered by firms like Rocket Lab and their Electron rocket and Virgin Orbit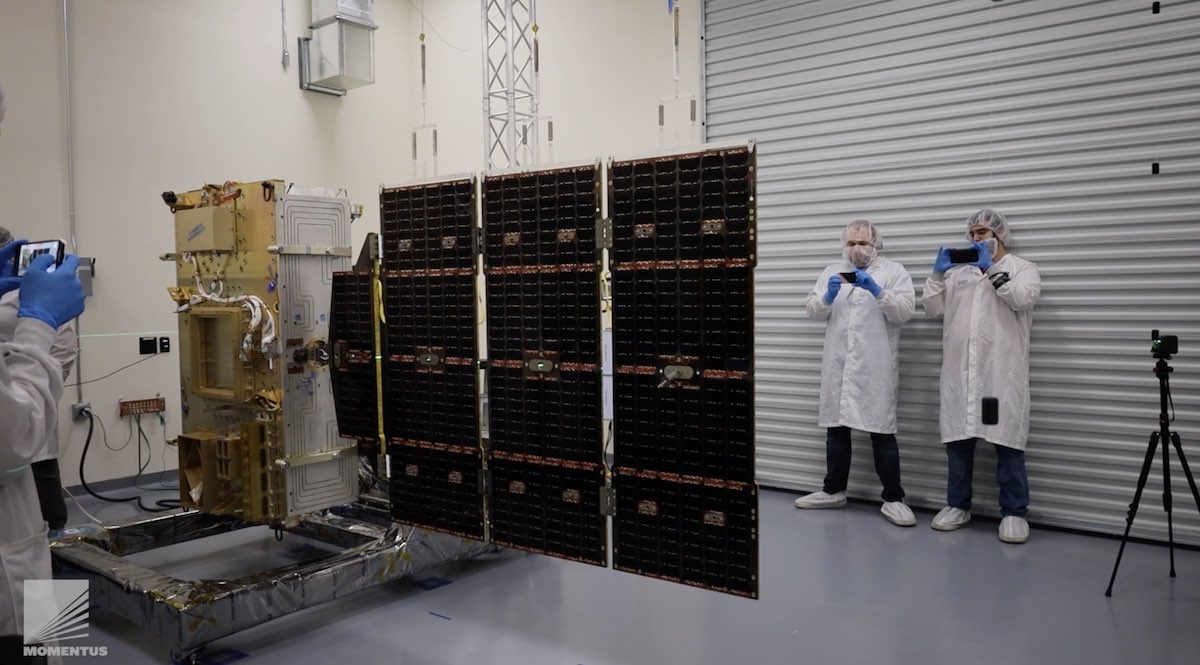 Here is a list of several of the major payloads on Transporter-6 – compiled by Space News:
36 SuperDove imaging satellites from Planet – the largest customer on the mission
Six LEMUR cubesats for Spire, which operates a constellation for collecting weather and tracking data;
Four imaging satellites for Satellogic, which has slowed the deployment of its constellation after revenues fell short of projections in 2022;
Four radio-frequency intelligence satellites for Luxembourg-based Kleos and the BRO-8 radio-frequency intelligence satellite for French startup Unseenlabs;
Three synthetic aperture radar (SAR) imaging satellites for Iceye and two SAR satellites for Umbra;
Two satellites for Lynk, which is developing a constellation to provide direct-to-handset connectivity services;
Twelve SpaceBee internet-of-things satellites for SpaceX-owned Swarm Technologies;
The Electro-Optical/Infrared Weather Systems (EWS) technology demonstration cubesat for the U.S. Space Force's Space Systems Command
Overall 57 launches were conducted from the Space Coast in 2022.
The Space Force project as many as 87 launches could take place in 2023 including the maiden launch of new rockets such as the ULA Vulcan Centaur and the Relativity Space 3D printed Terran rockets – perhaps as soon as the first quarter.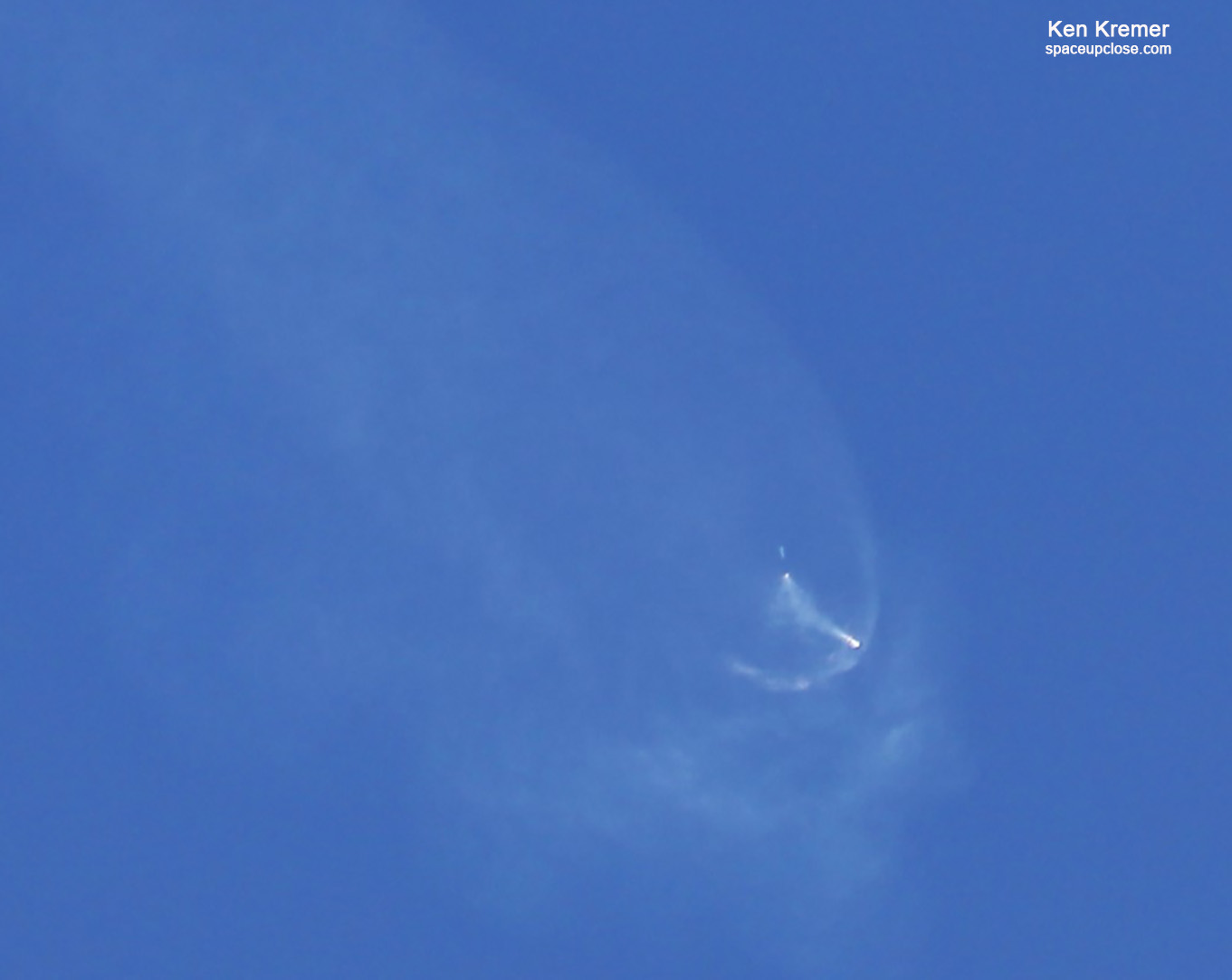 The veteran Falcon 9 first stage booster B1060 previously launched GPS III-3, Turksat 5A, Transporter-2, Intelsat G-33/G-34 and 10 Starlink missions.
Since today, SpaceX now has achieved 15 launches and landings each with recycled first stage boosters B1058 and B1060.
Rocket recycling is the key to SpaceX drastically slashing the costs of orbital access to space. No other company has come close to matching SpaceX stunning achievements.
Watch this amazing SpaceX video of the launch and landing of Falcon 9 B1060
Onboard view from Falcon 9's flight to space and back during smallsat rideshare mission pic.twitter.com/V5PyKxTlWD

— SpaceX (@SpaceX) January 5, 2023
Overall SpaceX launched  record-breaking 61 missions in 2022- nearly double the prior  years then record-breaking total of 31 launches in 2021.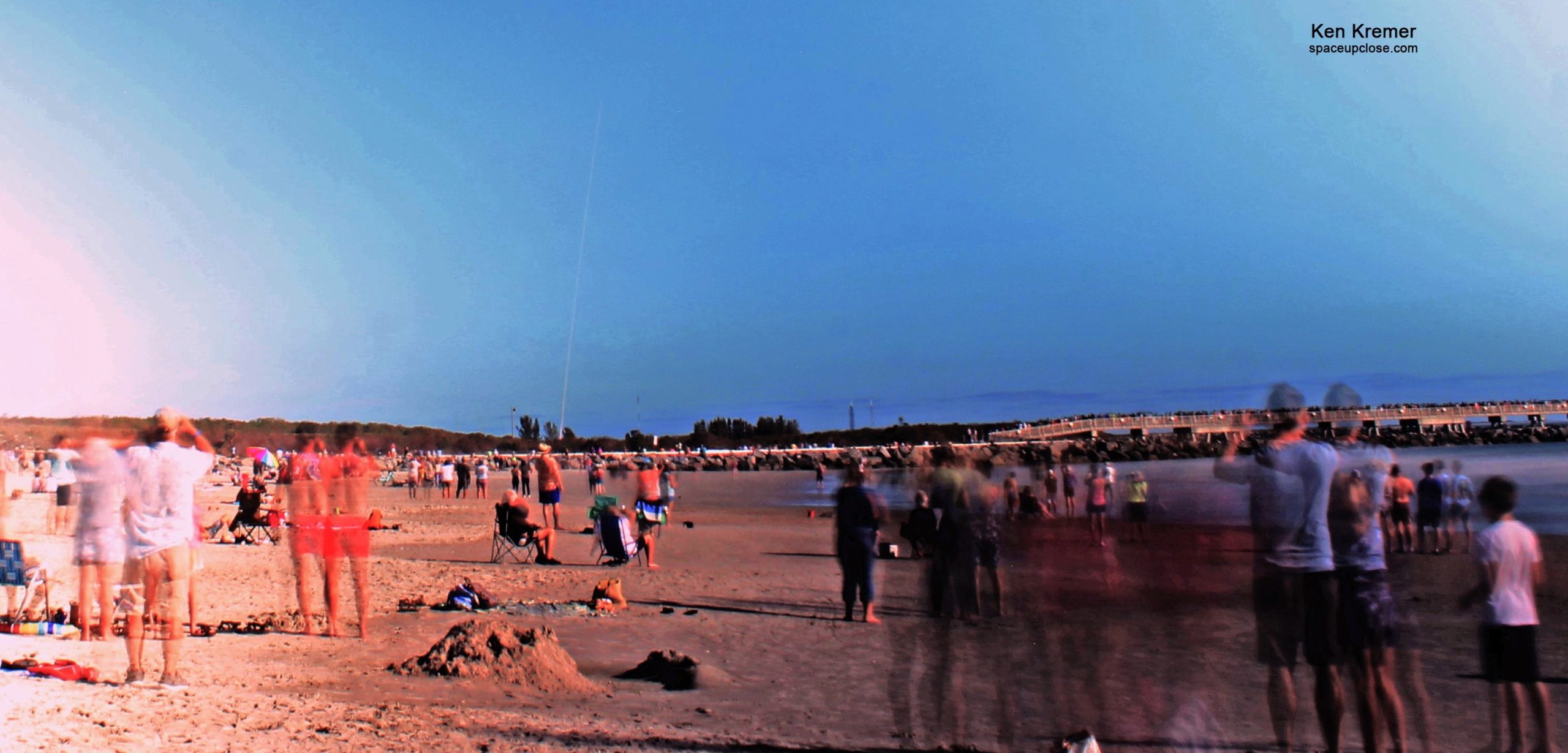 SpaceX CEO Elon Musk has stated that the company will up the flight rate again and could launch as many as 100 rockets in 2023 – including the first next generation Starship prototype.
Watch Ken's commentary about Project Artemis, SpaceX Falcon Heavy, Crew-5,  NASA SLS cryo and WDR tests, NASA SpaceX Crew & Cargo Dragons and more.
Jan 3/4: WFTV ABC News Orlando interview about todays Jan 3 SpaceX Transporter 6 launch – 1st of 2023 – and record setting year ahead with many exciting missions for NASA and private astronauts, science probes, mission, US Space Force, new rockets like ULA Vulcan & more!
Dec 28/29: Fox 35 Orlando – Watch my commentary about NASA's fantastic success in space exploration in 2022 and ambitious schedule of whats ahead in 2023:
https://www.fox35orlando.com/video/1159922
Dec 11/12: BBC World News TV interview about  successful splashdown of NASA Orion concluding the 25 day Artemis 1 lunar test flight around the Moon and back, and how that sets up a human return to the Moon on Artemis 2 and landing on Artemis 3. Plus what's beyond for NASA deep space exploration to Mars and the search for life beyond Earth
Nov 22:  WFTV ABC News Orlando interview about upcoming NASA SpaceX CRS 26 cargo resupply mission to the ISS and science aboard + Artemis 1 launch and Orion crew capsule successfully entering lunar orbit, results and mission goals
https://www.wftv.com/news/video-unfavorable-weather-postpones-first-2-planned-launches-tuesday/f6b46562-3d2d-430f-949b-c0bafc71fd33/
https://www.wftv.com/news/local/brevard-county/spacex-set-2-rocket-launches-tuesday-floridas-space-coast/BPUZHFLEMBA4PFCGNGJ2DQAFRE/
Nov 22:  Fox 35 interview about upcoming NASA SpaceX CRS 26 cargo resupply mission to the ISS and science aboard + Artemis 1 launch and Orion crew capsule successfully entering lunar orbit, results and mission goals
Nov 21/22:  BBC World TV interview about Orion crew capsule successfully entering lunar orbit, results and mission goals
Watch Ken's continuing reports about Artemis, SpaceX missions, SLS, Orion and NASA missions, SpaceX Crew and Cargo Dragons, SpaceX Axiom, JWST, DART, Lucy Asteroid mission, GOES, SpaceX Starlink, Commercial Crew and Starliner and Crew Dragon, Blue Origin and Space Tourism, and onsite for live reporting of upcoming and recent SpaceX and ULA launches including Crew 1 & 2 & 3 & 4 & 5, ISS, Solar Orbiter, Mars 2020 Perseverance and Curiosity rovers, NRO spysats and national security missions and more at the Kennedy Space Center and Cape Canaveral Space Force Station.
Stay tuned here for Ken's continuing Earth and Planetary science and human spaceflight news: www.spaceupclose.com – twitter @ken_kremer – email: ken at kenkremer.com
Dr. Kremer is a research scientist and journalist based in the KSC area, active in outreach and interviewed regularly on TV and radio about space topics.
………….
Ken's photos are for sale and he is available for lectures and outreach events
Please consider supporting Ken's work by purchasing his photos and/or donating at Patreon
https://www.patreon.com/kenkremer
Upcoming and recent space events and talks by Ken Kremer & Jean Wright
Jan 12, 2023: 10 AM at Westminster Retirement Center in Orlando/Winter Haven, Florida: Presentation by Jean Wright – "Sew Sister to the Stars- How the Humble Art of Sewing Transformed the World of Flight"+ Artemis 1 Moon rocket update
Nov 29 at UCF, Orlando Florida: Presentation by Jean Wright – "Sew Sister to the Stars- How the Humble Art of Sewing Transformed the World of Flight"
Upcoming and recent space events and talks by Ken Kremer & Jean Wright
Jan 7/11, 2023; Dec 7/10/15 and Nov 25/29 from 7 to 9 PM Quality Inn, Titusville, FL:  Join Ken and Jean for Artemis 1, Falcon Heavy and space mission and rocket launch outreach. Ask us anything. plus display our photos and space apparel items for sale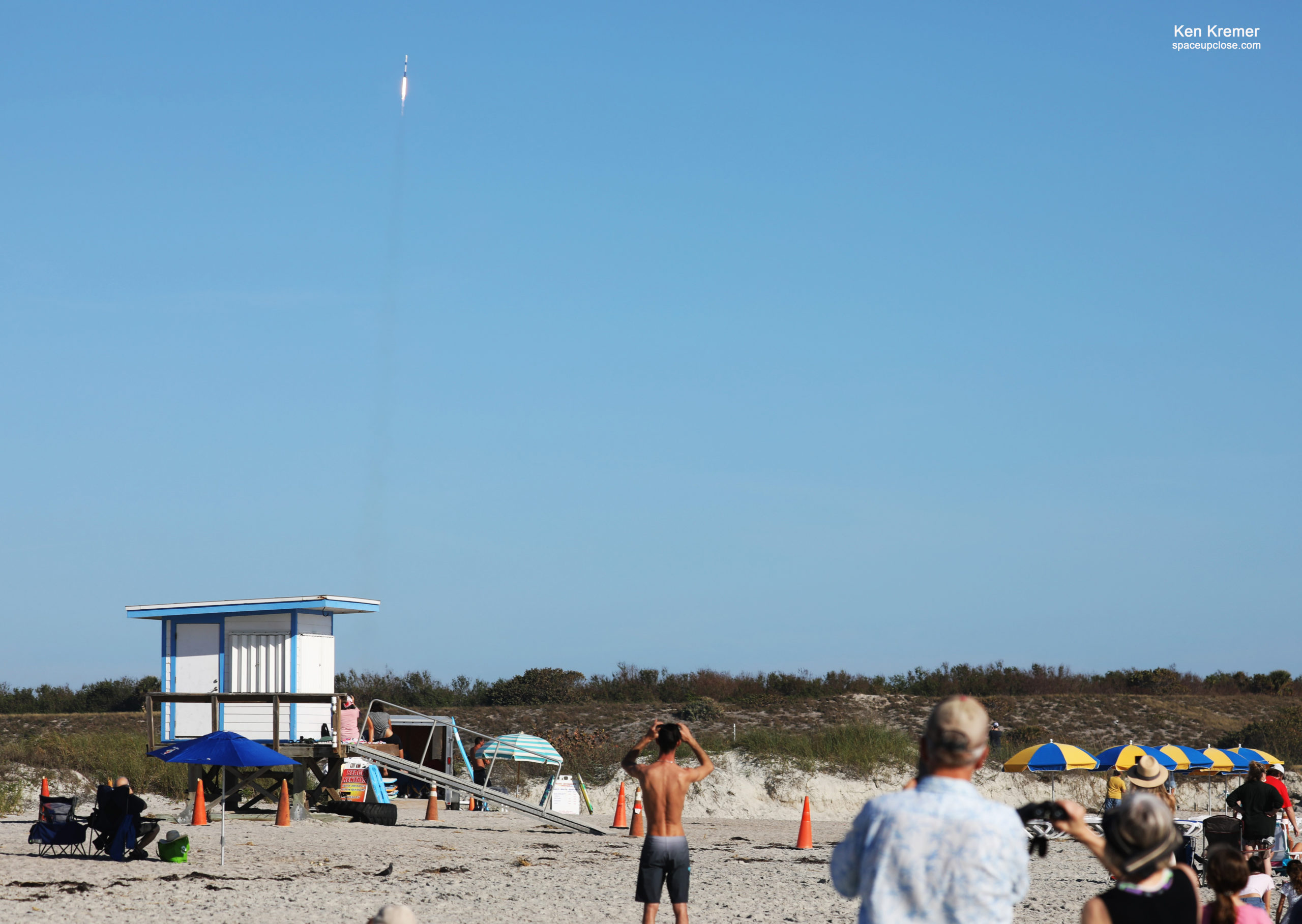 x