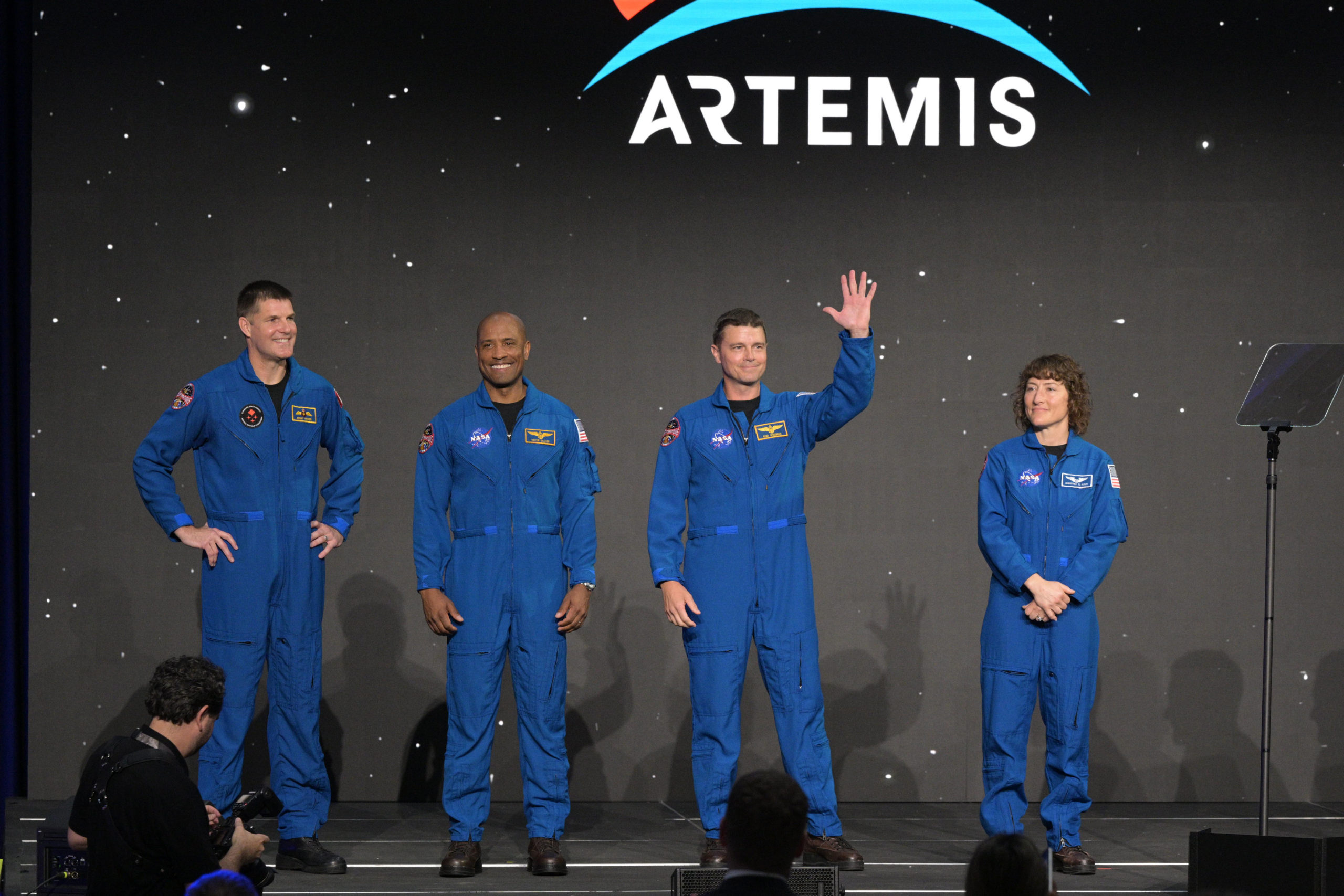 CAPE CANAVERAL, FL – NASA and the Canadian Space Agency (CSA) announced the crew of four astronauts who will blast off on the historic Artemis II mission – as 'humanity's crew' on humanity's next epic journey beyond Earth orbit and around the Moon and back for the first time in more than 50 years!
The history making international flight will comprise a mix of veterans and rookie astronauts representing the US and Canada and include the first woman, the first person of color, and the first non-American to venture on a cosmic quest beyond Earth.
The crew assignments are as follows: Commander Reid Wiseman, Pilot Victor Glover, Mission Specialist 1 Christina Hammock Koch, and Mission Specialist 2 Jeremy Hansen.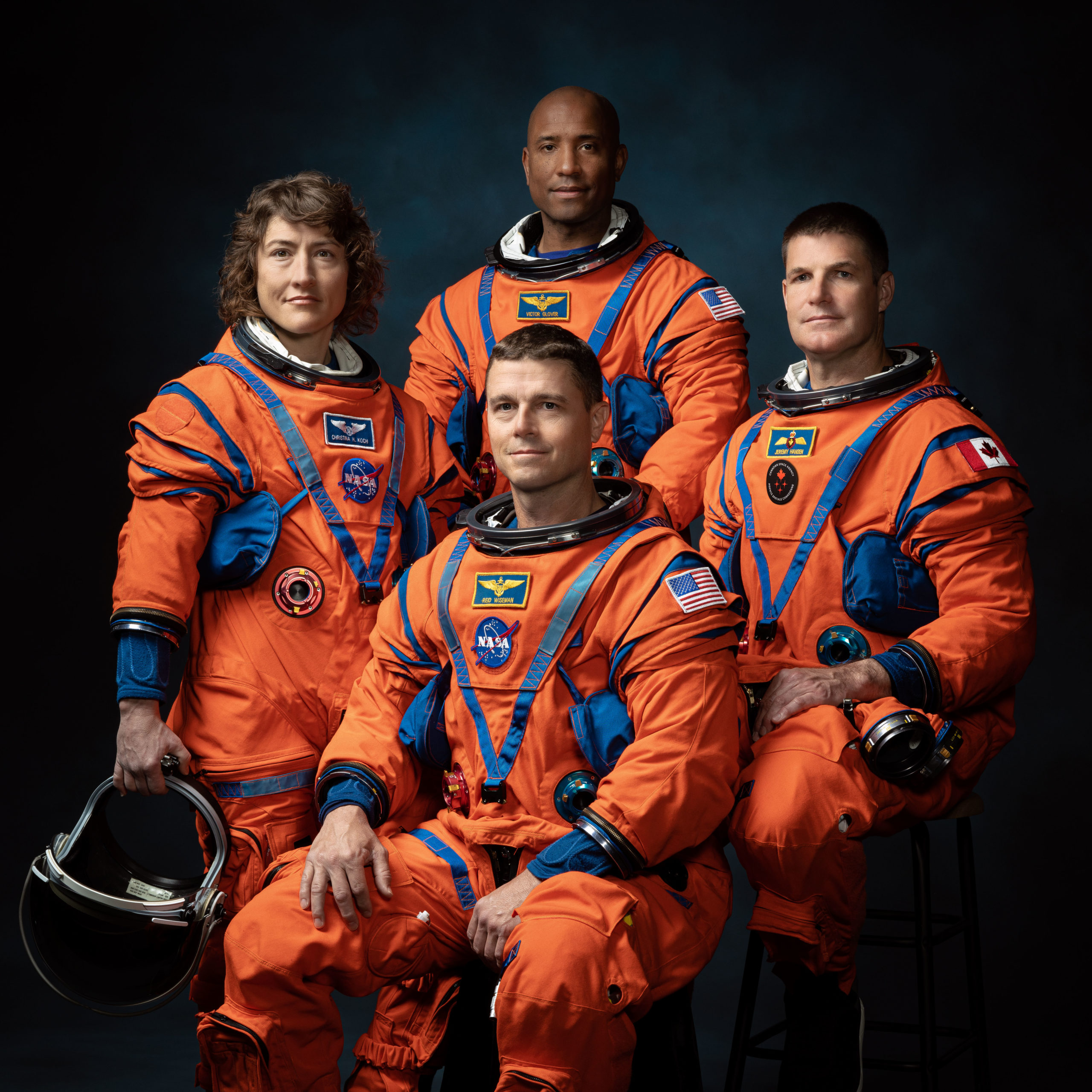 The four person team of 3 men and 1 women were revealed during a public ceremony broadcast on NASA TV on Monday, April 3, during an event at Ellington Field near NASA's Johnson Space Center in Houston.
"The Artemis II crew represents thousands of people working tirelessly to bring us to the stars. This is their crew, this is our crew, this is humanity's crew," said NASA Administrator Bill Nelson, during the event to a cheering crowd of fellow NASA astronauts, NASA and industry managers and dozens of school children representing the Artemis Generation – also known popularly as  'The Next Generation of Explorers.'
"NASA astronauts Reid Wiseman, Victor Glover, and Christina Hammock Koch, and CSA astronaut Jeremy Hansen, each has their own story, but, together, they represent our creed: E pluribus unum – out of many, one. Together, we are ushering in a new era of exploration for a new generation of star sailors and dreamers – the Artemis Generation."
3 of 4 Artemis II astronauts served long duration flights on the station: Christina Hammock Koch, Reid Wiseman & Victor Glover are all NASA astronauts.
Canadian astronaut Jeremy Hansen, 47, will be flying as both a rookie on his first space mission and as the first non-American to fly to the Moon.
Wiseman, 48,  and Glover, 46, served half year expeditions on the ISS in 2014 for 165 days  and 2020 for 168 days, respectively
Wiseman previously served as head astronaut until last year.
Koch, 44, served for nearly 1 year on ISS and holds the record for longest duration spaceflight by an American woman in 2019 lasting 328 days. She also did 6 EVA spacewalks during her mission including the first all female spacewalk.
The last time humans ventured beyond Earth was during NASA's Apollo 17 moon landing mission in December 1972 – which was the culmination of Project Apollo.
Artemis is the twin sister of Apollo.
The quartet will take flight on the next integrated Space Launch System (SLS) mega Moon rocket and Orion crew spacecraft stack that will launch on the agencies next Project Artemis mission and the first to carry a crew of humans following the successful Artemis 1 mission in 2023
NASA is targeting liftoff of the four person crew late next year during November 2024 from Launch Complex 39B from NASA's Kennedy Space Center in Florida.
They will "work as a team to execute an ambitious set of demonstrations during the flight test on Artemis II, the first crewed mission on NASA's path to establishing a long-term presence at the Moon for science and exploration through Artemis."
Artemis II is expected to last about 10 days during a mission soaring around the Moon and farther than any humans before – but they will not orbit the Moon.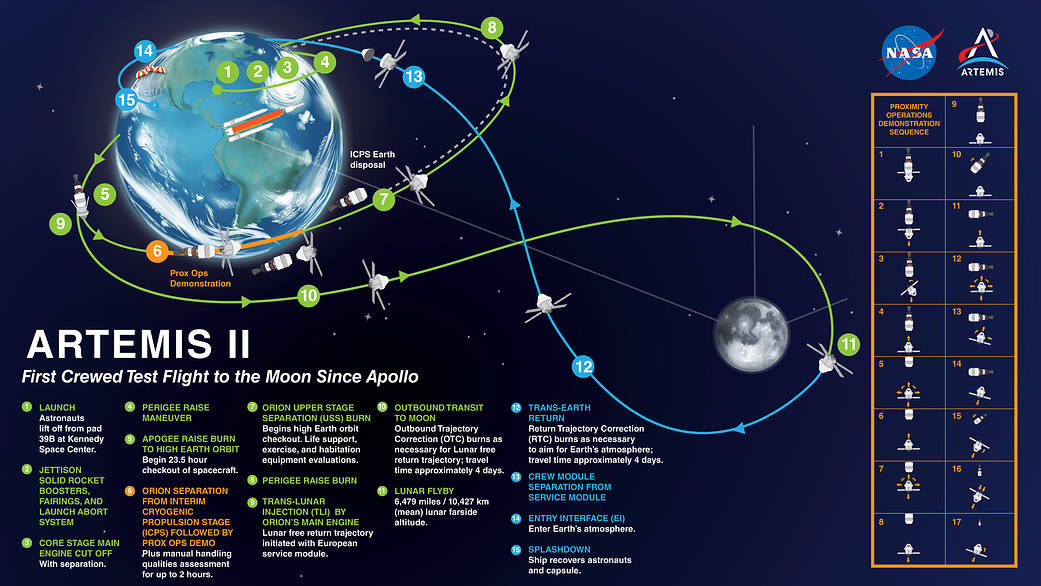 The goals include proving the Orion spacecraft's life-support systems which were not fully tested on Artemis 1 and also validate the capabilities and techniques needed for humans to live and work in deep space which is required before NASA can progress onwards to even more ambitious missions like the lunar human lander on Artemis 3.
"We are going back to the Moon and Canada is at the center of this exciting journey," said the Honorable François-Philippe Champagne, the minister responsible for the Canadian Space Agency.
"Thanks to our longstanding collaboration with NASA, a Canadian astronaut will fly on this historic mission. On behalf of all Canadians, I want to congratulate Jeremy for being at the forefront of one of the most ambitious human endeavors ever undertaken. Canada's participation in the Artemis program is not only a defining chapter of our history in space, but also a testament to the friendship and close partnership between our two nations."
NASA successfully launched the uncrewed Artemis 1 test flight on a 25.5 day mission around the Moon and back on Nov. 16.
NASA's uncrewed Orion spacecraft splashed down in the Pacific Ocean, west of Baja California, at 12:40 a.m. EST (1740 GMT) Sunday, Dec. 11 after a record-breaking mission, traveling more than 1.4 million miles on a path around the Moon and returning safely to Earth, completing a nearly flawless shakedown cruise on the Artemis 1 flight test that now paves the path to returning humans to deep space soon.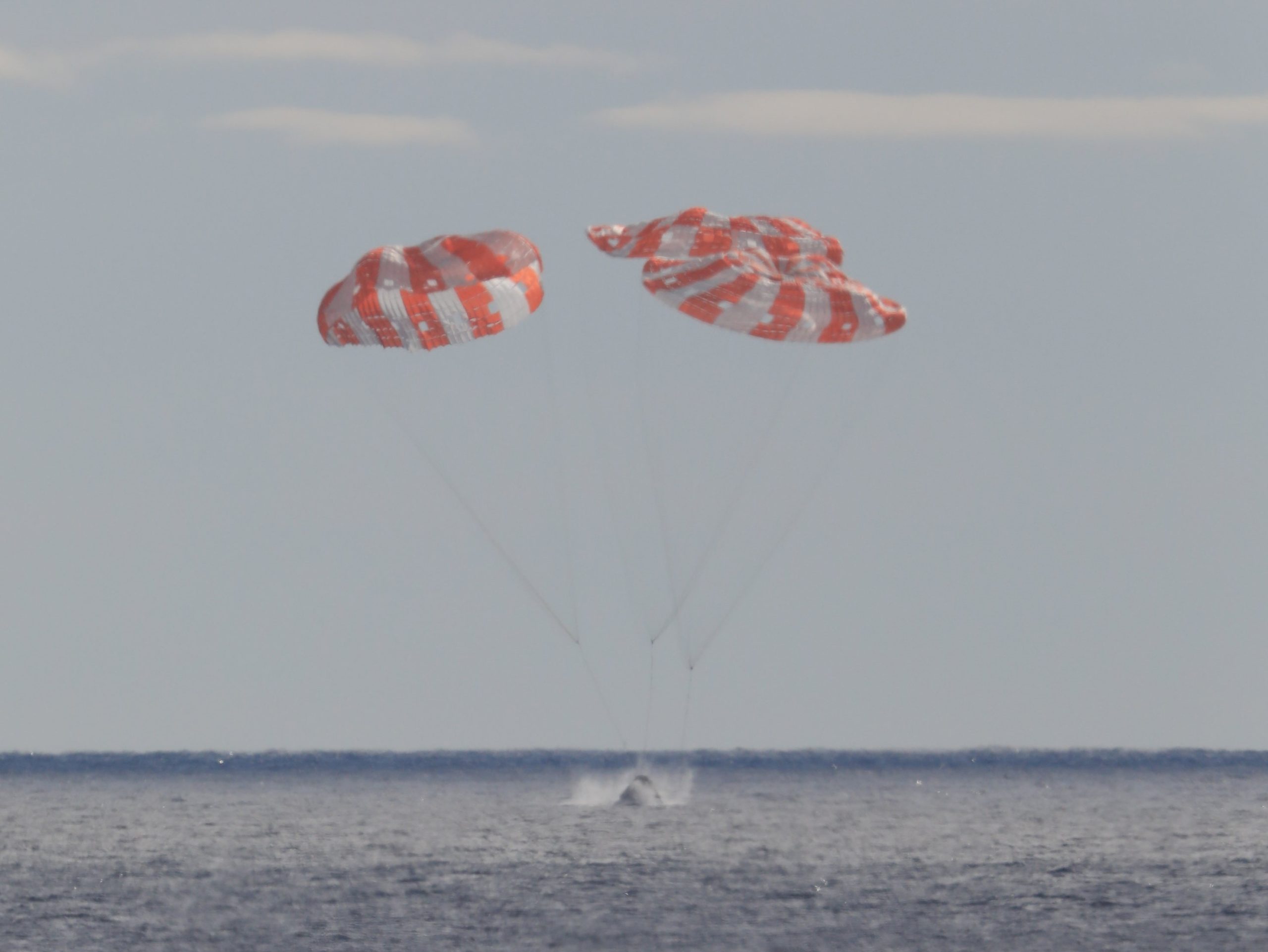 Artemis 1 was nearly flawless in every respect and exceeded expectations- accomplishing all 124 primary test objectives as well as some 20 additional bonus  objectives added in flight since everything proceeded so well.
During the mission, Orion performed two lunar flybys, coming within 80 miles of the lunar surface. At its farthest distance during the mission, Orion traveled nearly 270,000 miles from our home planet, more than 1,000 times farther than where the International Space Station orbits Earth, to intentionally stress systems before flying crew.
Artemis 1 paved the way for America's return to the Moon with astronauts on the next flight on Artemis 2 set for launch in 2024 and eventually the next lunar landing on Artemis 3 around mid-decade and no earlier than late 2025.
On Artemis 3 NASA will land the first woman and the first person of color on the surface of the Moon, paving the way for a long-term lunar presence and serving as a steppingstone for astronauts on the way to Mars.
Meanwhile, technicians working at NASA's Michoud Assembly Facility in New Orleans have completed the assembly of the major core stage structures for the mammoth Space Launch System (SLS) mega Moon rocket that will launch on Artemis II.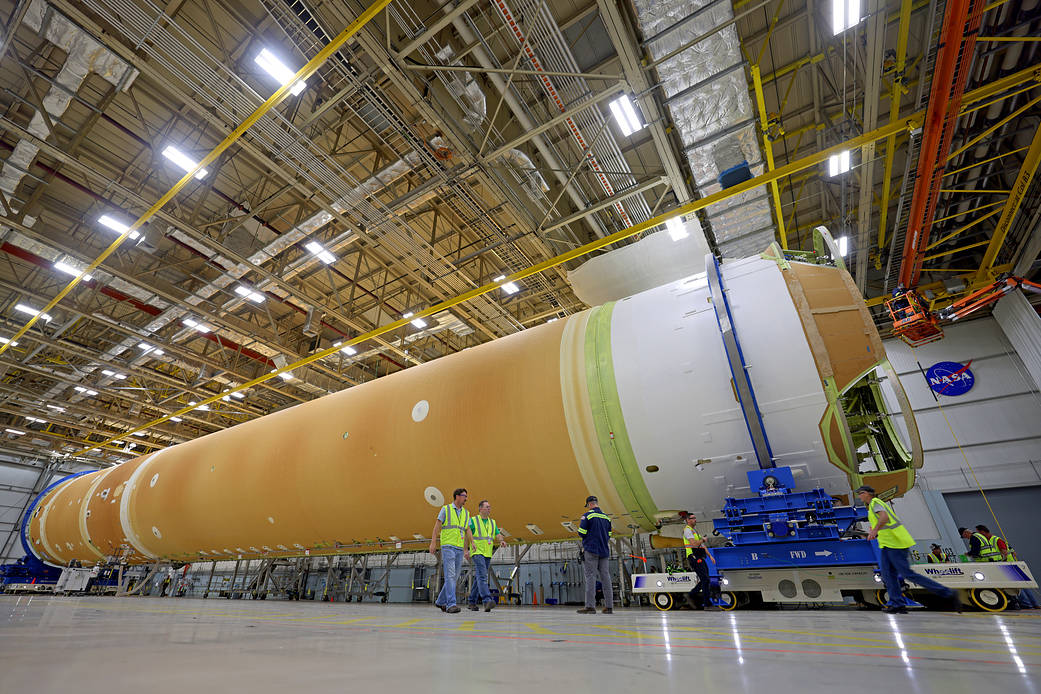 Thus all the elements are coming together for the crewed Artemis II mission.
Orion Artemis II is being assembled at the Kennedy Space Center
The SLS mega Moon rocket core stage is comprised of 5 major structures
"Teams at NASA's Michoud Assembly Facility in New Orleans have fully integrated all five major structures of the Space Launch System (SLS) rocket's core stage for Artemis II, the first crewed Artemis mission that will send four astronauts around the Moon and return them home," NASA confirms.
The integration work was completed on March 17 after technicians joined the engine section to the rest of the rocket stage at the bottom.
The next step is for the teams to integrate the four RS-25 engines to the engine section to complete the stage.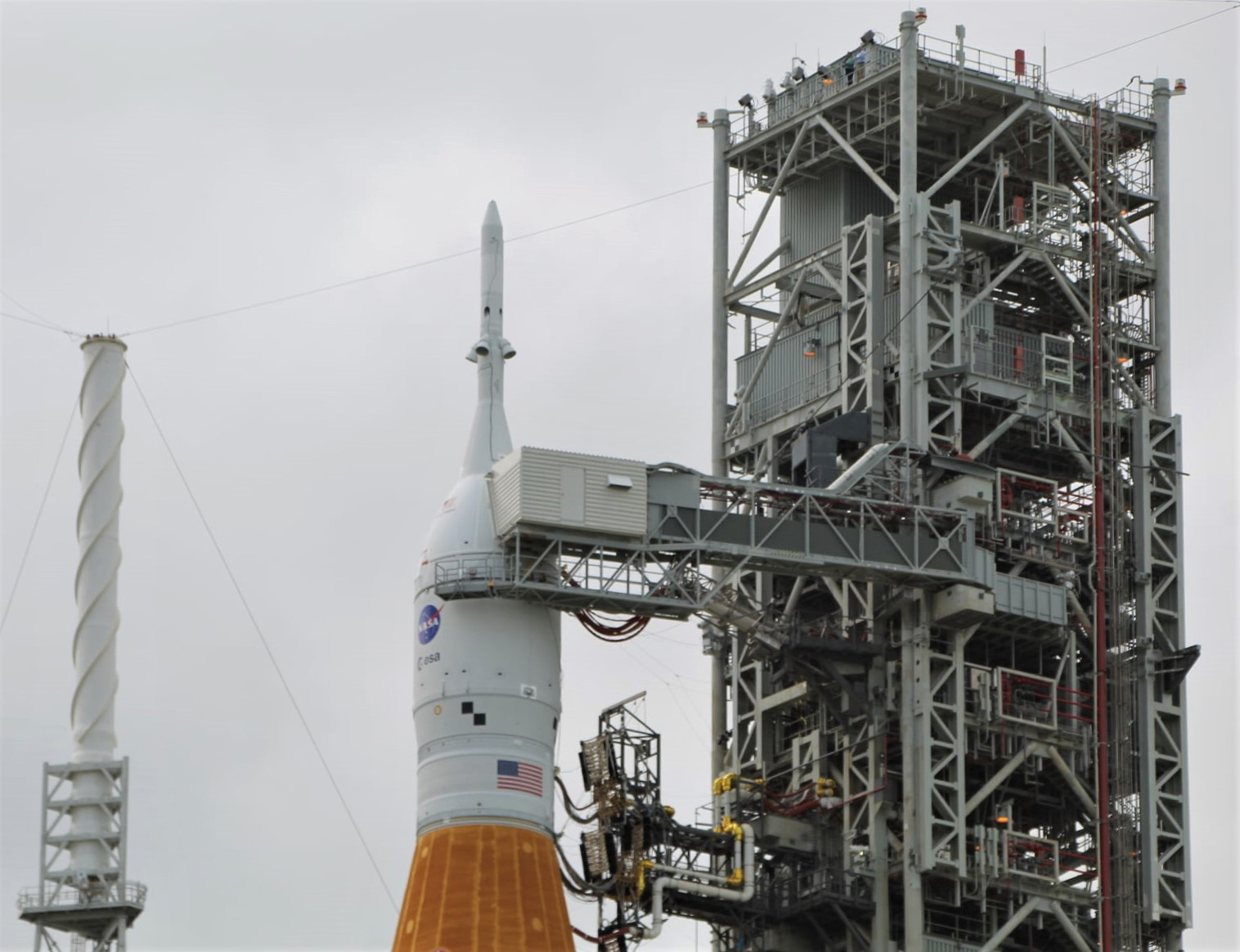 Artemis II Astronaut Bios from NASA 
This will be Wiseman's second trip into space, serving previously as a flight engineer aboard the International Station for Expedition 41 from May through November 2014. Wiseman has logged more than 165 days in space, including almost 13 hours as lead spacewalker during two trips outside the orbital complex. Prior to his assignment, Wiseman served as chief of the Astronaut Office from December 2020 until November 2022.
The mission will be Glover's second spaceflight, serving previously as pilot on NASA's SpaceX Crew-1, which landed May 2, 2021, after 168 days in space. As a flight engineer aboard the space station for Expedition 64, he contributed to scientific investigations, technology demonstrations, and participated in four spacewalks.
Koch also will be making her second flight into space on the Artemis II mission. She served as flight engineer aboard the space station for Expedition 59, 60, and 61. Koch set a record for the longest single spaceflight by a woman with a total of 328 days in space and participated in the first all-female spacewalks.
Representing Canada, Hansen is making his first flight to space. A colonel in the Canadian Armed Forces and former fighter pilot, Hansen holds a Bachelor of Science in space science from Royal Military College of Canada in Kingston, Ontario, and a Master of Science in physics from the same institution in 2000, with a research focus on Wide Field of View Satellite Tracking. He was one of two recruits selected by CSA in May 2009 through the third Canadian Astronaut Recruitment Campaign and has served as Capcom in NASA's Mission Control Center at Johnson and, in 2017, became the first Canadian to be entrusted with leading a NASA astronaut class, leading the training of astronaut candidates from the United States and Canada.
..
"I could not be prouder that these brave four will kickstart our journeys to the Moon and beyond," said Director of Flight Operations Norm Knight, NASA Johnson. "They represent exactly what an astronaut corps should be: a mix of highly capable and accomplished individuals with the skills and determination to take on any trial as a team. The Artemis II mission will be challenging, and we'll test our limits as we prepare to put future astronauts on the Moon. With Reid, Victor, Christina, and Jeremy at the controls, I have no doubt we're ready to face every challenge that comes our way."
Watch Ken's commentary about NASA. Project Artemis SLS and Orion, SpaceX Falcon Heavy, Crew-5 & 6, NASA SpaceX Crew & Cargo Dragons and more
Mar 29/30;  WFTV ABC News Orlando interview comments about delayed launch date to NET July 21 for 1st Boeing Starliner capsule crew flight test #CFT launch to ISS for NASA
https://www.wftv.com/news/local/targeted-launch-date-crewed-starliner-flight-announced/XN7ZJFQRX5ACJPIMX65DYG6A2Y/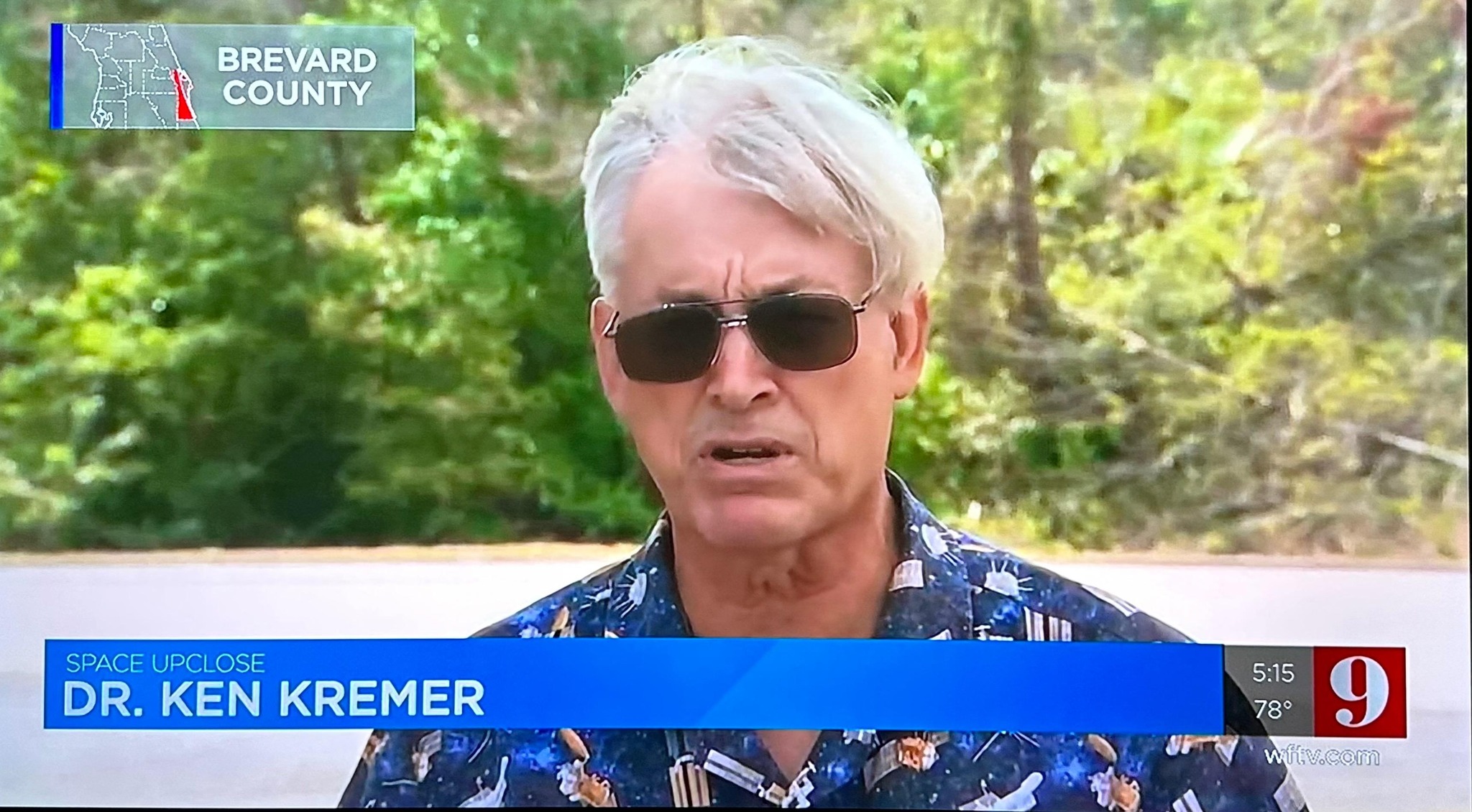 Mar 22/23: Fox 35 News Orlando post launch interview about historic Terran 1 launch on Mar 22:
https://www.fox35orlando.com/news/3d-printed-rocket-fails-to-reach-orbit-now-somewhere-in-atlantic-ocean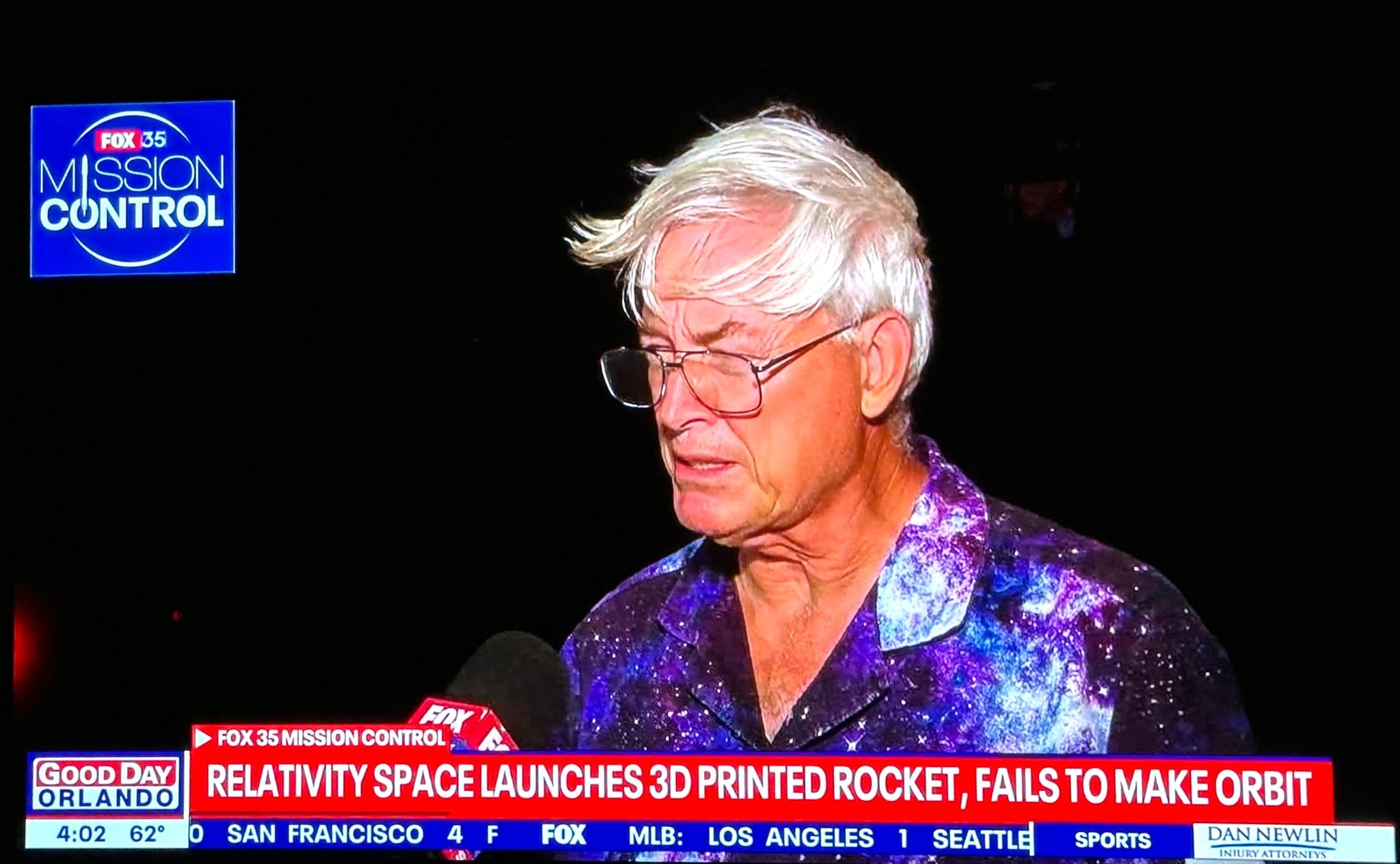 Mar 22: Fox 35 Watch my live interview about next Terran 1 launch attempt on Mar 22:
https://www.fox35orlando.com/video/1196740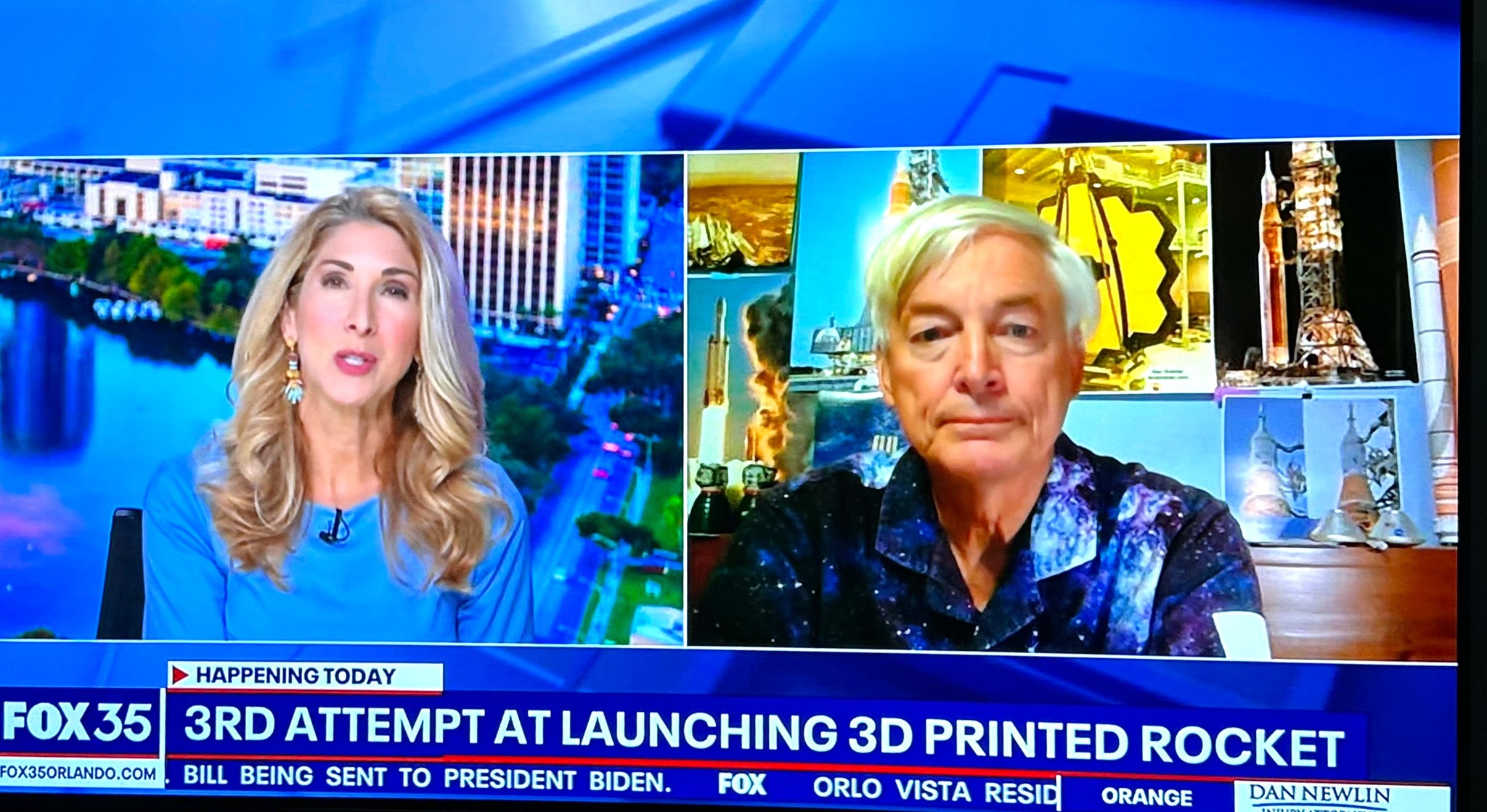 Mar 21:  WFTV ABC News Orlando interview about next Terran 1 launch attempt on Mar 22
Mar 17:  Fox 35 News Orlando update about next Terran 1 launch attempt:
https://www.fox35orlando.com/news/new-launch-date-announced-for-first-3d-printed-rocket-from-florida
Mar 16/17:  WKMG CBS 6 Orlando News interview about Virgin Orbit pausing operations today and why this is not a good sign as they seek to enter the small satellite market with many competitors like Relativity Space Terran1 rocket trying 1st launch – as well as established competitors like SpaceX & RocketLab.
https://www.clickorlando.com/news/space-news/2023/03/16/virgin-orbit-pausing-all-work-reportedly-furloughs-staff/
Mar 8/9: WFTV ABC News and Fox 35 New Orlando pre and post scrub interview about maiden Terran 1 launch attempt:
https://www.fox35orlando.com/news/i-will-be-here-scrubbed-3d-printed-rocket-launch-isnt-turning-people-away-from-second-try
Mar 7: WFTV ABC News Orlando interview about upcoming maiden Terran1 launch by Relativity Space on Mar 8
https://www.wftv.com/news/video-3-rocket-launches-planned-floridas-space-coast-this-week/90d4e160-806f-49fd-b7d9-04d46a2c9402/
Mar 6/7: WFTV ABC News Orlando interview about upcoming maiden #Terran1 launch by Relativity Space on Mar 8 from pad 16 CCSFS. Worlds 1st 3D printed rocket:
https://www.wftv.com/news/video-first-3d-printed-rocket-set-blast-off-space-coast-this-week/bab1dd1f-6927-45c9-8359-e1e7d7a08e99/
Mar 2: Fox 35 Orlando live interview about the Crew-6 mission launch to the ISS
Feb 26/27/28: On 3 local Networks CBS WKMG , ABC WFTV and Fox 35 Orlando -I did series of live and taped interviews pre and post scrub explaining why NASA  SpaceX Crew6 astronaut launch to ISS was scrubbed at T Minus 2 minutes to keep the crew and rocket safe and what needs to be done to resolve the issue why TEA-TEB (triethylaluminum triethylboron) igniter fluid failed to fully load on Falcon 9 rocket
Feb 9/10:  WFTV ABC News Orlando interview about SpaceX Starship successful static fire test of 31 Raptor engines at Boca Chica
https://www.wftv.com/news/local/brevard-county/spacex-completes-successful-static-fire-test-33-engine-starship-booster/LDYL2CDXS5ETHG7TGG2RH2JV7I/
Feb 8/9:  WFTV ABC News Orlando interview about how NASA needs a definitive and fully funded plan to deorbit the ISS safely in case of an emergency and serious debris hit causing it to lose control b4 it's terminated in 2030- in light of the recent Soyuz crew capsule leak from micrometeoroid impact
Jan 3/4: WFTV ABC News Orlando interview about Jan 3 SpaceX Transporter 6 launch – 1st of 2023 – and record setting year ahead with many exciting missions for NASA and private astronauts, science probes, mission, US Space Force, new rockets like ULA Vulcan & more!
Watch Ken's continuing reports about Artemis, SpaceX missions, SLS, Orion and NASA missions, SpaceX Crew and Cargo Dragons, SpaceX Axiom, JWST, DART, Lucy Asteroid mission, GOES, SpaceX Starlink, Commercial Crew and Starliner and Crew Dragon, Blue Origin and Space Tourism, and onsite for live reporting of upcoming and recent SpaceX and ULA launches including Crew 1 & 2 & 3 & 4 & 5, ISS, Solar Orbiter, Mars 2020 Perseverance and Curiosity rovers, NRO spysats and national security missions and more at the Kennedy Space Center and Cape Canaveral Space Force Station.
Stay tuned here for Ken's continuing Earth and Planetary science and human spaceflight news: www.spaceupclose.com – twitter @ken_kremer – email: ken at kenkremer.com
Dr. Kremer is a research scientist and journalist based in the KSC area, active in outreach and interviewed regularly on TV and radio about space topics.
………….
Ken's photos are for sale and he is available for lectures and outreach events
Please consider supporting Ken's work by purchasing his photos and/or donating at Patreon
https://www.patreon.com/kenkremer
Upcoming and recent space events and talks by Ken Kremer & Jean Wright
Apr 15 8 PM: Yuri's Night . Ken is invited as a Space Ambassador for the event held at Kennedy Space Center Visitor Complex
https://yurisnight.net/yuris-night-space-coast-2023/
Apr 6; Mar 1, 2, 12,13, 22, 23; Feb 4, 11, 24, 25, 26; Jan 7,11- 2023; from 7 to 9 PM Quality Inn, Titusville, FL:  Join Ken and Jean for Artemis 1, Falcon Heavy and space mission and rocket launch outreach. Ask us anything. plus display our photos and space apparel items for sale
Apr 29-May 6 & Jan 21-28: Carnival Cruise Ship Mardi Gras: "What Happening at NASA and Space Exploration" & SpaceX Falcon 9 Starlink 5-2 launch viewing party Jan 26
Jan 12, 2023: 10 AM at Westminster Retirement Center in Orlando/Winter Park, Florida: Presentation by Jean Wright – "Sew Sister to the Stars- How the Humble Art of Sewing Transformed the World of Flight"+ Artemis 1 Moon rocket update
Nov 29 at UCF, Orlando Florida: Presentation by Jean Wright – "Sew Sister to the Stars- How the Humble Art of Sewing Transformed the World of Flight"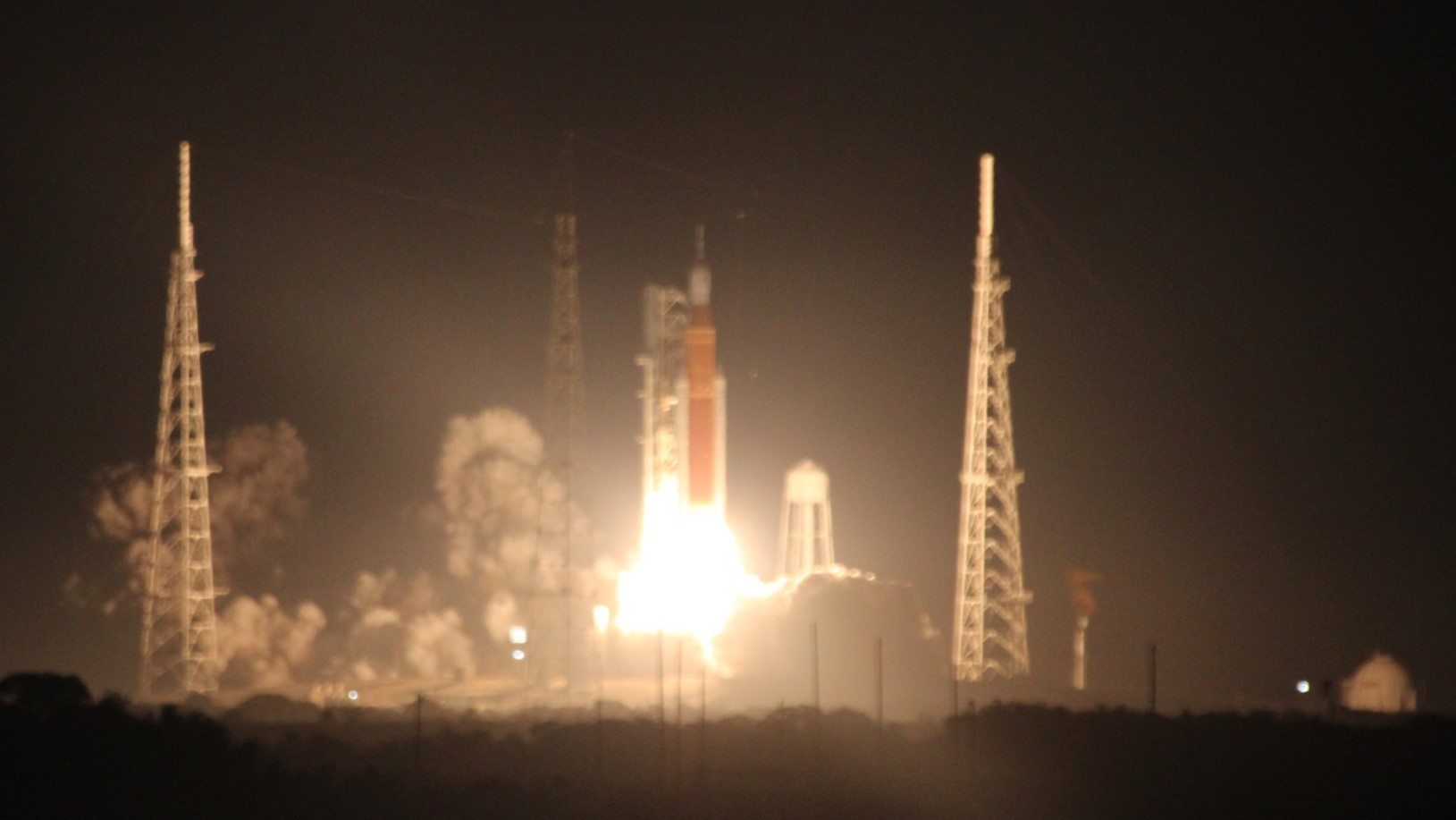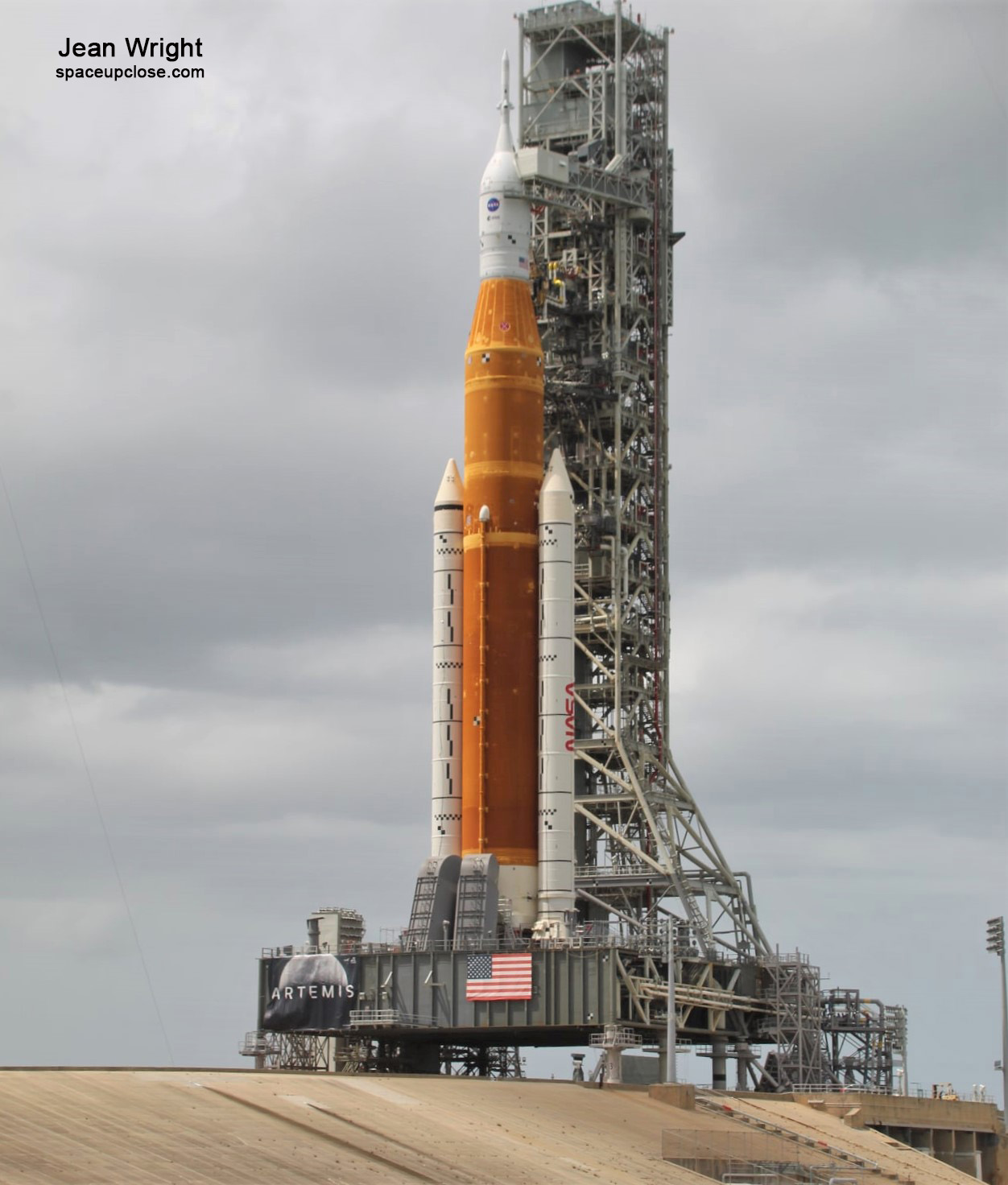 x