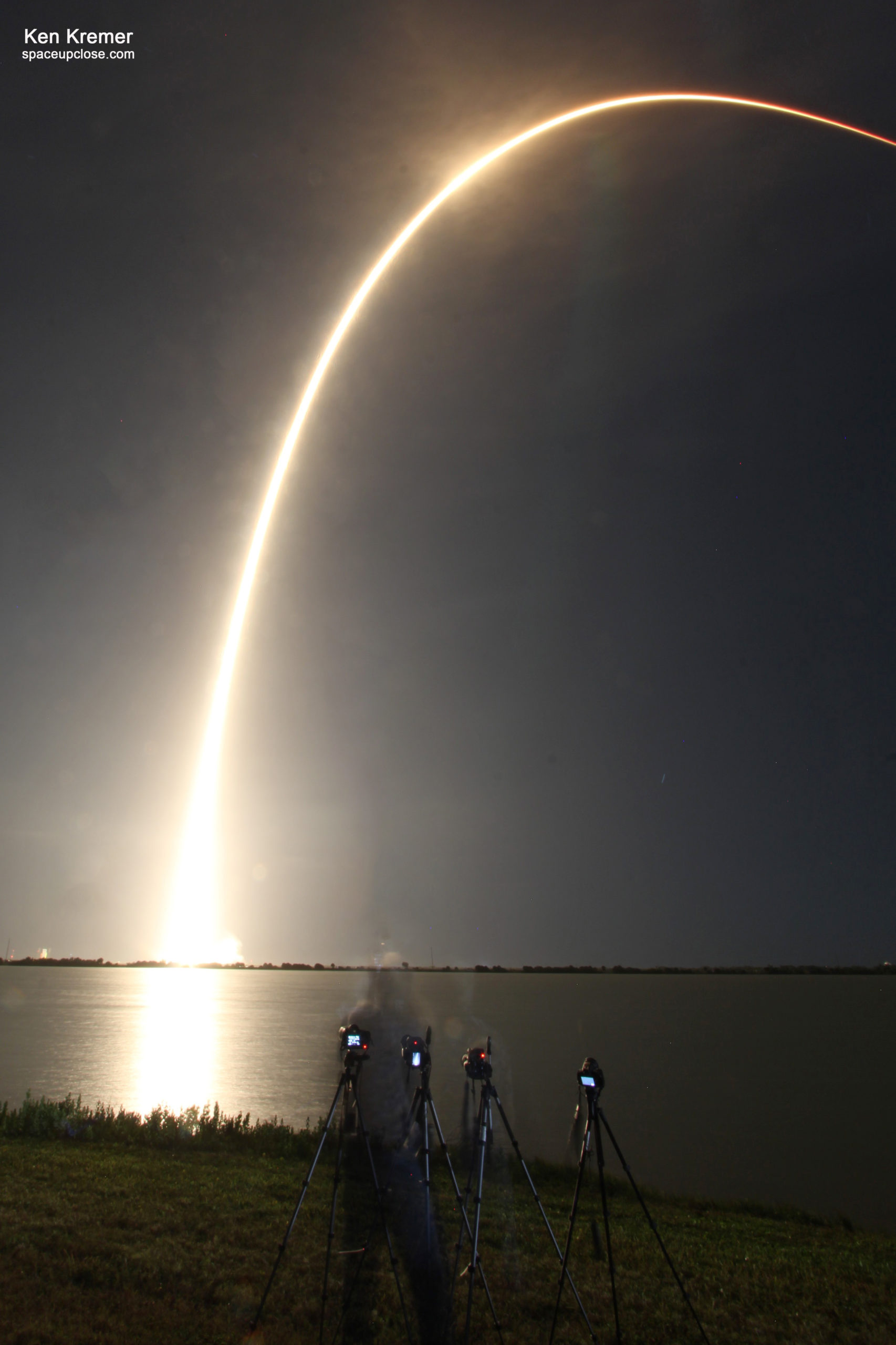 CAPE CANAVERAL SPACE FORCE STATION, FL – Just past midnight a SpaceX Falcon 9 launched under beautiful weather conditions carrying a NASA instrument air quality monitoring and pollution measuring instrument hosted aboard the commercial Intelsat 40E satellite for broadband internet services for North America – on its way to geostationary orbit from Florida's Spaceport.
NASA's Tropospheric Emissions: Monitoring of Pollution (TEMPO) instrument "will improve life on Earth by revolutionizing the way scientists observe air quality from space … and  provide unprecedented resolution of monitoring major air pollutants – down to four square miles."
TEMPO will be the first satellite to conduct hi-res air composition and pollution measurements on a hourly basis from geostationary orbit
Our @NASAEarth & @CenterForAstro #TEMPO mission successfully launched. TEMPO will provide hourly, daytime measurements of air quality in North America. It will monitor three main pollutants and reveal disparities in exposure in our cities and communities: https://t.co/wqhHwh96tK pic.twitter.com/FE3dJaOv5b

— NASA (@NASA) April 7, 2023
Liftoff of the veteran 229-foot-tall (70-meter) Falcon 9 booster B1076.4 on the combined Intelsat 40e and NASA TEMPO mission took place just past midnight at 12:30 a.m. EDT (0430 GMT) overnight Friday, April 7, to geostationary transfer orbit from Space Launch Complex 40 (SLC-40) at Cape Canaveral Space Force Station in Florida.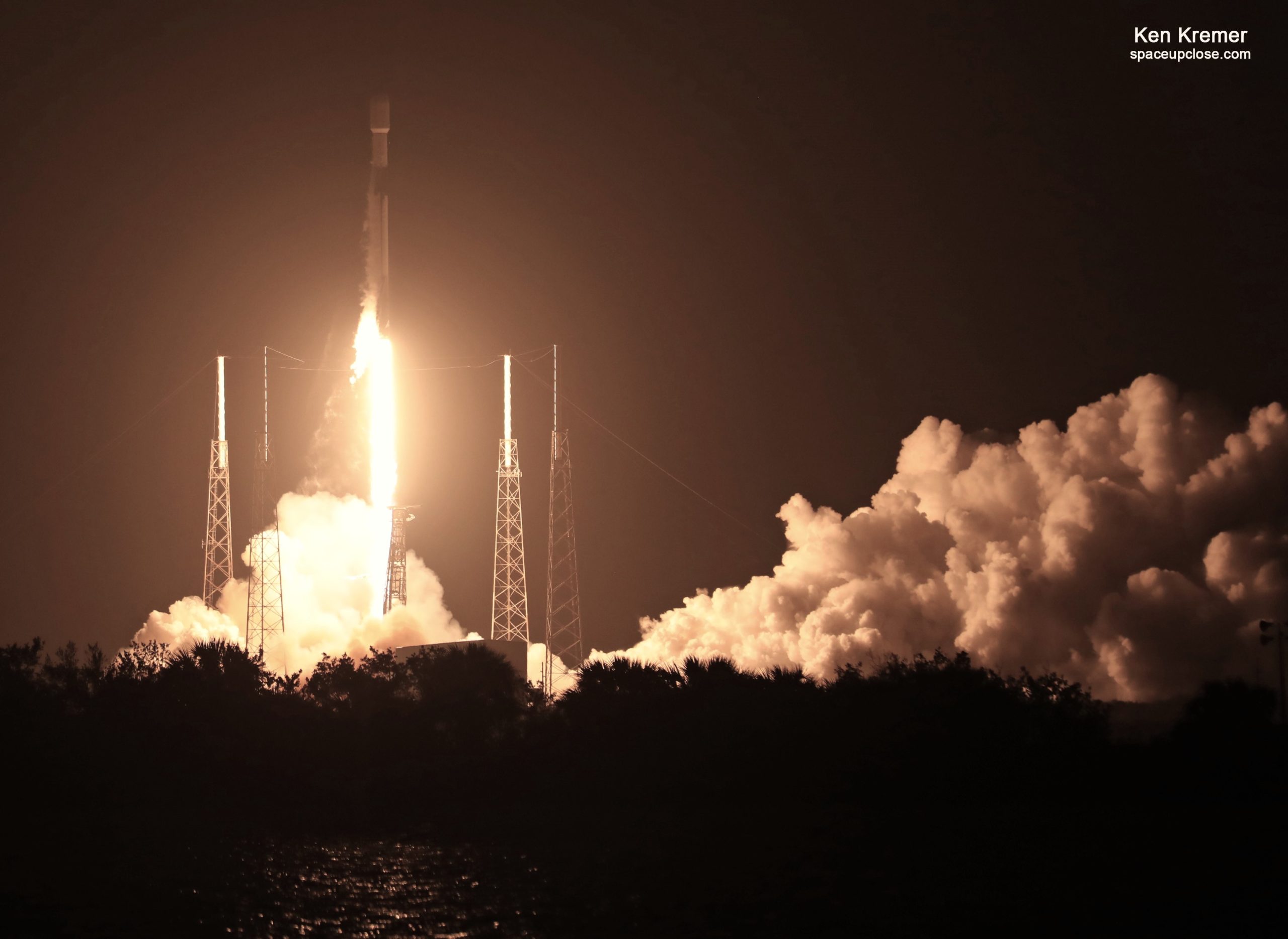 The 4 x flown Falcon 9first stage B1076.4  roared off pad 40 on 1.7 million pounds of thrust soaring eastwards into crystal clear nighttime skies – right at the opening of the 2 hour long launch window – and was easily visible for several minutes delighting spectators ringing the Space Coast  with a stunning rocketry display
Eight minutes later the first stage nailed the landing on an ocean going platform in the Atlantic.
"The TEMPO mission is about more than just studying pollution – it's about improving life on Earth for all. By monitoring the effects of everything from rush-hour traffic to pollution from forest fires and volcanoes, NASA data will help improve air quality across North America and protect our planet," said NASA Administrator Bill Nelson.
Enjoy our launch photos taken by the Space UpClose team of Ken Kremer and Jean Wright.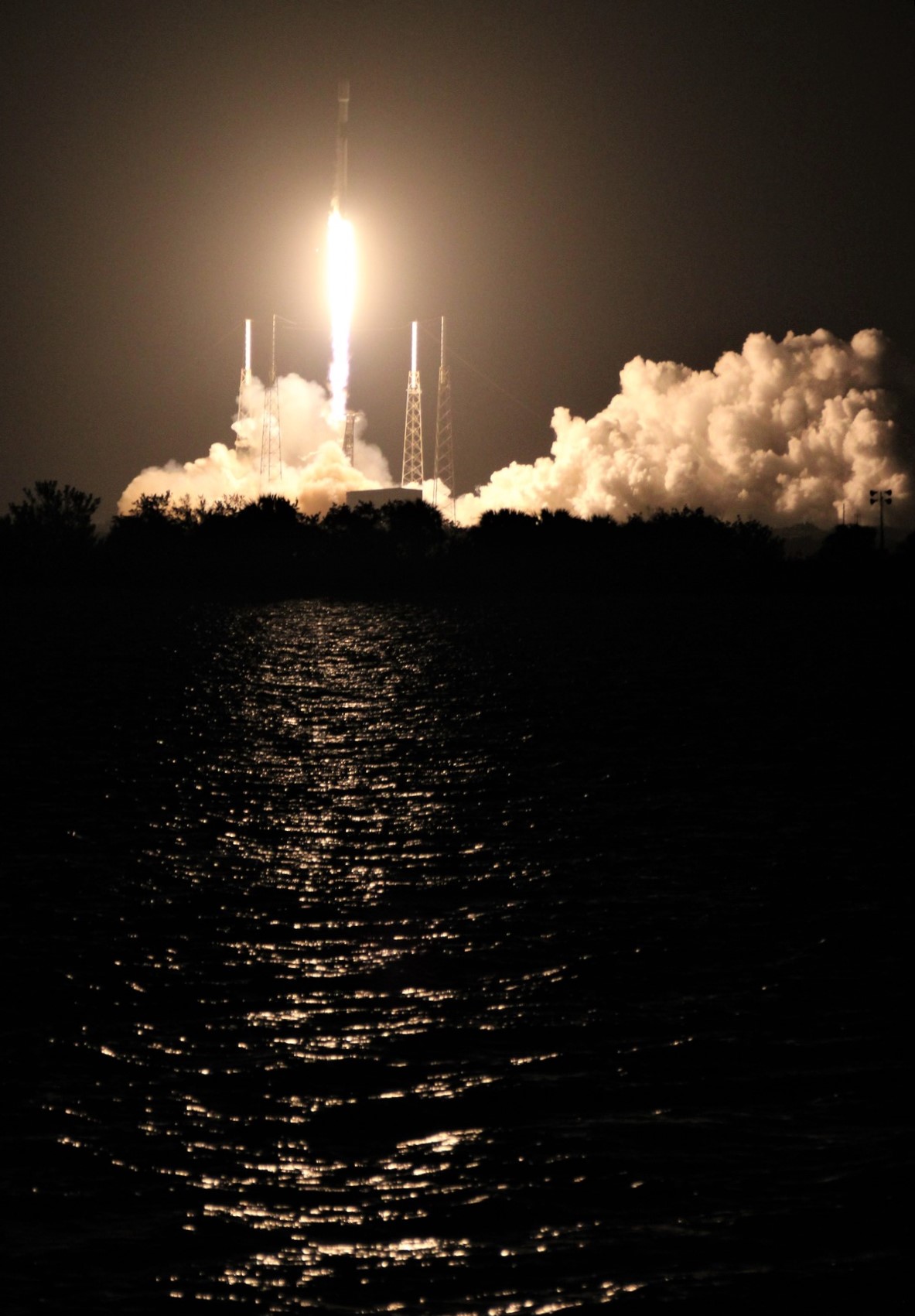 The Falcon 9 first stage booster supporting this mission previously launched CRS-26, OneWeb Launch 16, and one Starlink mission.
View from the second stage during the @INTELSAT IS-40e mission pic.twitter.com/3xUjy6YiWG

— SpaceX (@SpaceX) April 10, 2023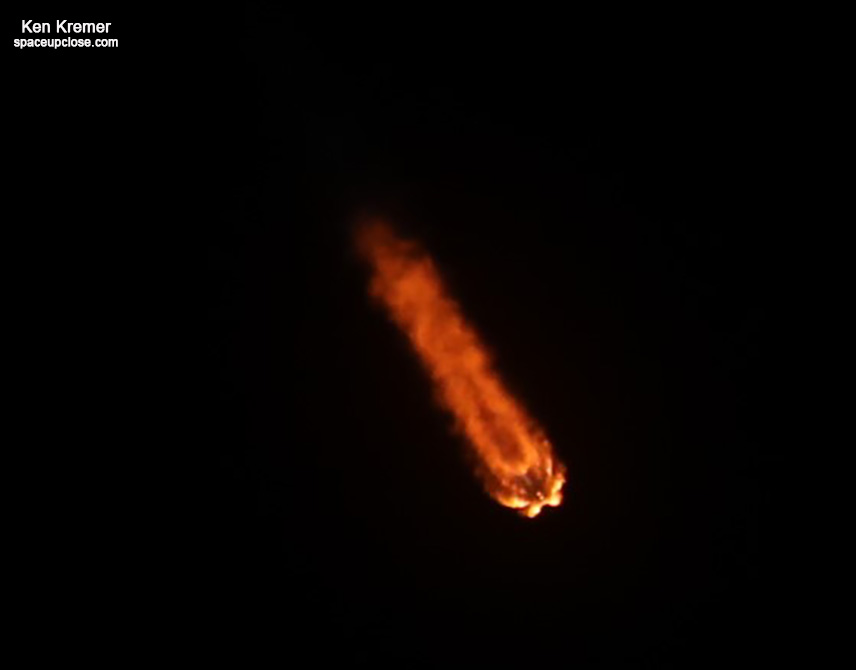 Following stage separation, the first stage landed on the 'A Shortfall of Gravitas' (ASOG) droneship, which was stationed in the Atlantic Ocean.
The Intelsat 40e comsat was deployed as planned from the Falcon 9 upper stage at T+plus 32 minutes, 22 seconds.
Deployment of @Intelsat IS-40e confirmed pic.twitter.com/LSKxNia9R7

— SpaceX (@SpaceX) April 7, 2023
Signal acquisition occurred at 1:14 a.m. TEMPO commissioning activities will begin in late May or early June.
The TEMPO instrument and launch cost NASA approx. $210 million – including operating costs.
By hosting TEMPO on the commercial Intelsat 40e NASA saved a huge amount of funds compared to building a stand-alone satellite.
The spacecraft was built by Maxar is healthy and deployed its solar arrays
"Shortly after launch earlier today, the satellite deployed its solar arrays and began receiving and sending signals. Next, IS-40e will begin firing thrusters to commence its journey to final geostationary orbit. Its hosted payload, NASA's Tropospheric Emissions: Monitoring of Pollution (TEMPO) instrument, will begin commissioning activities in late May or early June," said Maxar.
"Today's launch shows the value of commercial and government teamwork," said Chris Johnson, Maxar's Senior Vice President and General Manager of Space, in a statement.
"We have decades of experience building communications technology and Earth-monitoring spacecraft. This satellite serves both missions, benefitting people on Earth in new ways using Maxar's expertise."
More from NASA:
From a fixed geostationary orbit above the equator, TEMPO will be the first space-based instrument to measure air quality over North America hourly during the daytime and at spatial regions of several square miles – far better than existing limits of about 100 square miles in the U.S. TEMPO data will play an important role in the scientific analysis of pollution, including studies of rush hour pollution, the potential for improved air quality alerts, the effects of lightning on ozone, the movement of pollution from forest fires and volcanoes, and even the effects of fertilizer application.
"NASA makes data from instruments like TEMPO easily accessible to everyone," said Karen St. Germain, division director for NASA's Earth Sciences Division. "Which means that everyone from community and industry leaders to asthma sufferers are going to be able to access air quality information at a higher level of detail – in both time and location – than they've ever been able to before. And that also provides the information needed to start addressing one of the most pressing human health challenges."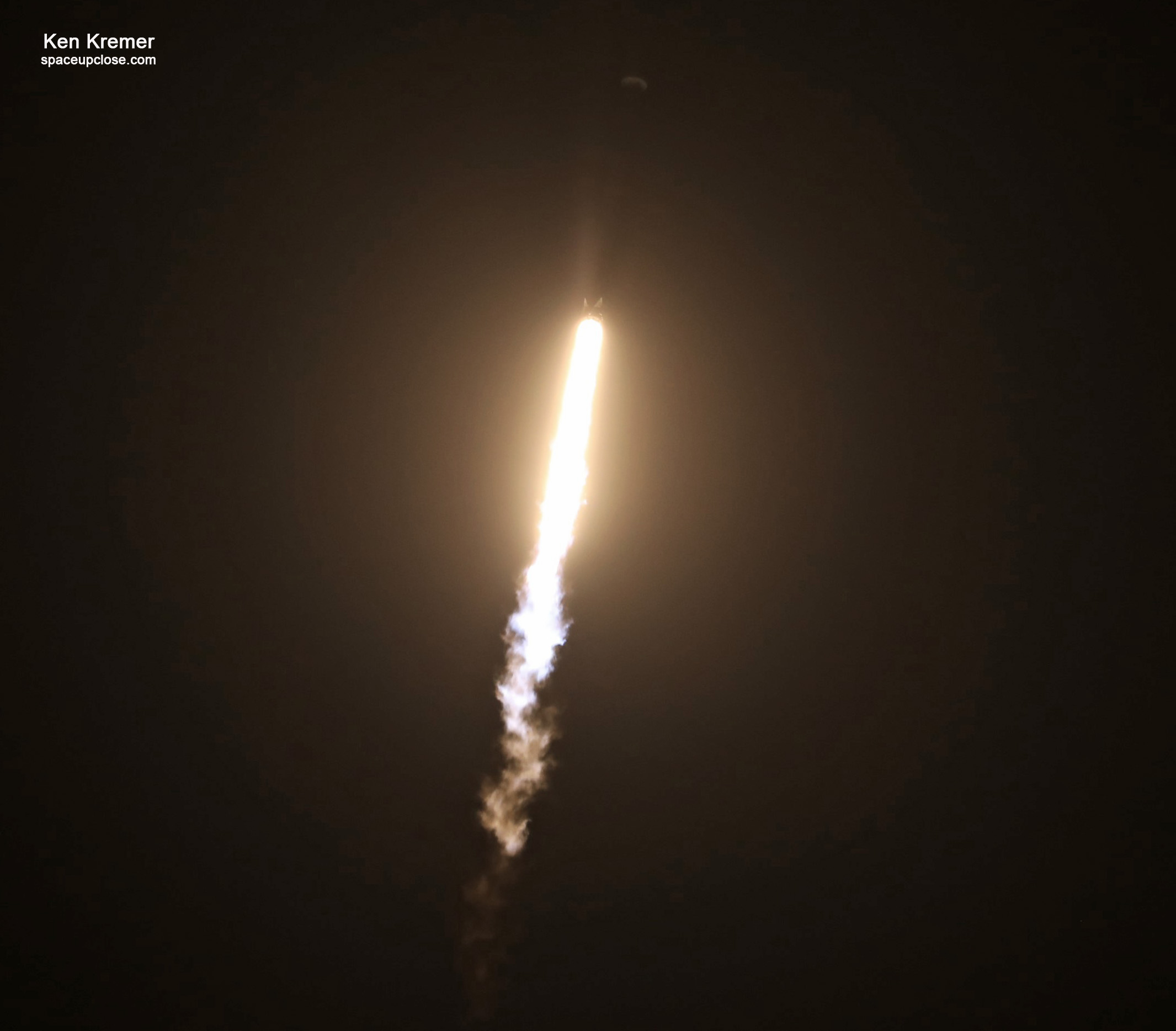 TEMPO's observations will dramatically improve the scientific data record on air pollution – including ozone, nitrogen oxide, sulfur dioxide and formaldehyde – not only over the continental United States, but also Canada, Mexico, Cuba, the Bahamas, and part of the island of Hispaniola.
"Our TEMPO slogan is 'It's about time,' which hints at TEMPO's ability to provide hourly air pollution data," said Xiong Liu, deputy principal investigator for TEMPO at the Center for Astrophysics | Harvard & Smithsonian in Cambridge, Massachusetts. "After working on the TEMPO for more than 10 years, it is about time to launch TEMPO to produce real TEMPO data and start the new era of air quality monitoring over North America."
From its geostationary orbit – a high Earth orbit that allows satellites to match Earth's rotation – TEMPO also will form part of an air quality satellite virtual constellation that will track pollution around the Northern Hemisphere. South Korea's Geostationary Environment Monitoring Spectrometer, the first instrument in the constellation, launched into space in 2020 on the Korean Aerospace Research Institute GEO-KOMPSAT-2B satellite, and is measuring pollution over Asia. The ESA (European Space Agency) Sentinel-4 satellite, scheduled to launch in 2024, will make measurements over Europe and North Africa.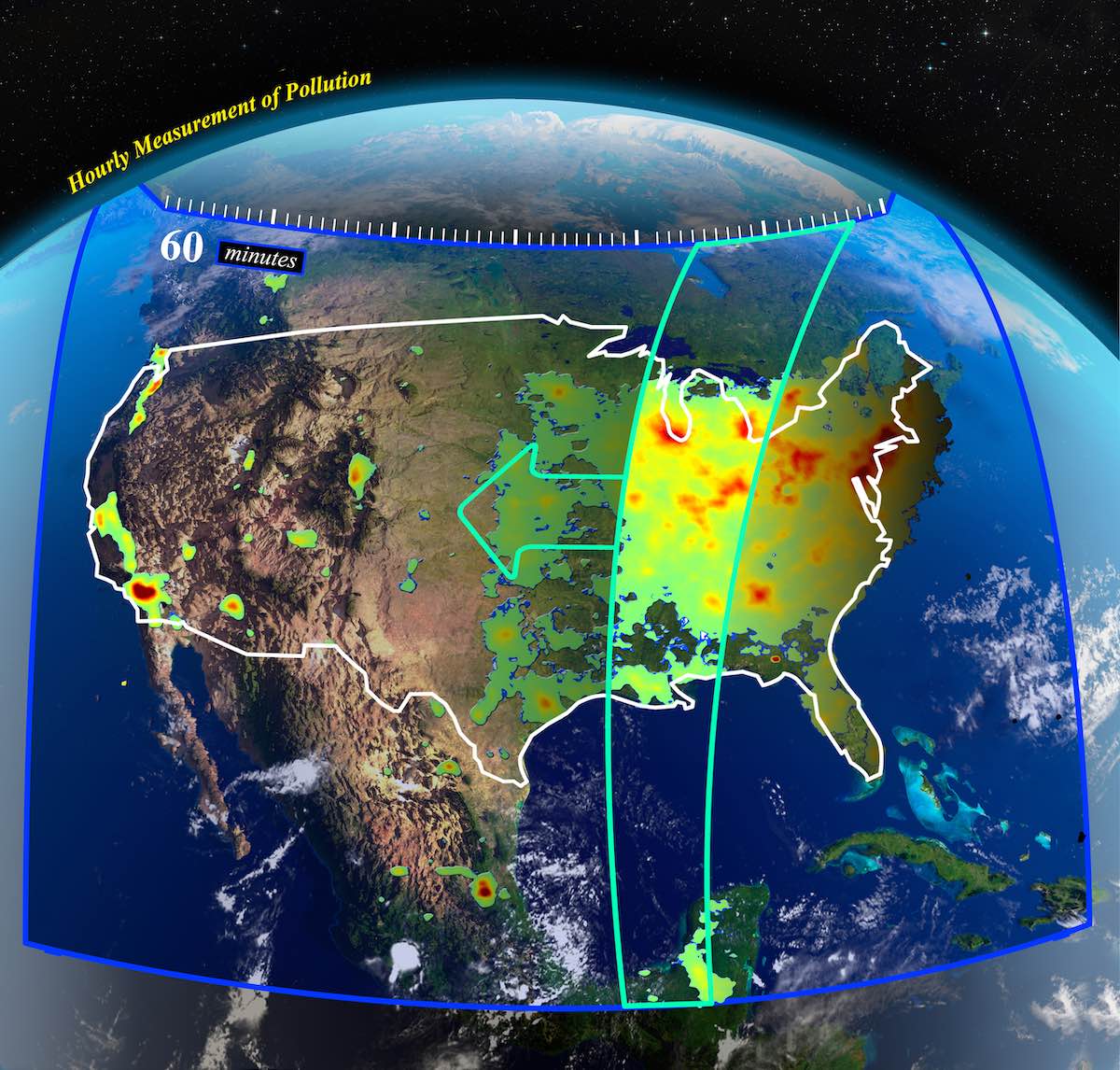 "This marks a new era in our ability to observe air pollution over North America, including the entire continental United States," said Barry Lefer, TEMPO program scientist and tropospheric composition program manager for NASA. "It's also opening the door for us to work more closely with our international partners to better understand global air quality and its transport."
The instrument was built by Ball Aerospace and integrated onto Intelsat 40E by Maxar.
Overall this marked the 23rd launch by SpaceX in 2023
Watch Ken's commentary about NASA. Project Artemis SLS and Orion, SpaceX Falcon Heavy, Crew-5 & 6, NASA SpaceX Crew & Cargo Dragons and more
Mar 29/30;  WFTV ABC News Orlando interview comments about delayed launch date to NET July 21 for 1st Boeing Starliner capsule crew flight test #CFT launch to ISS for NASA
https://www.wftv.com/news/local/targeted-launch-date-crewed-starliner-flight-announced/XN7ZJFQRX5ACJPIMX65DYG6A2Y/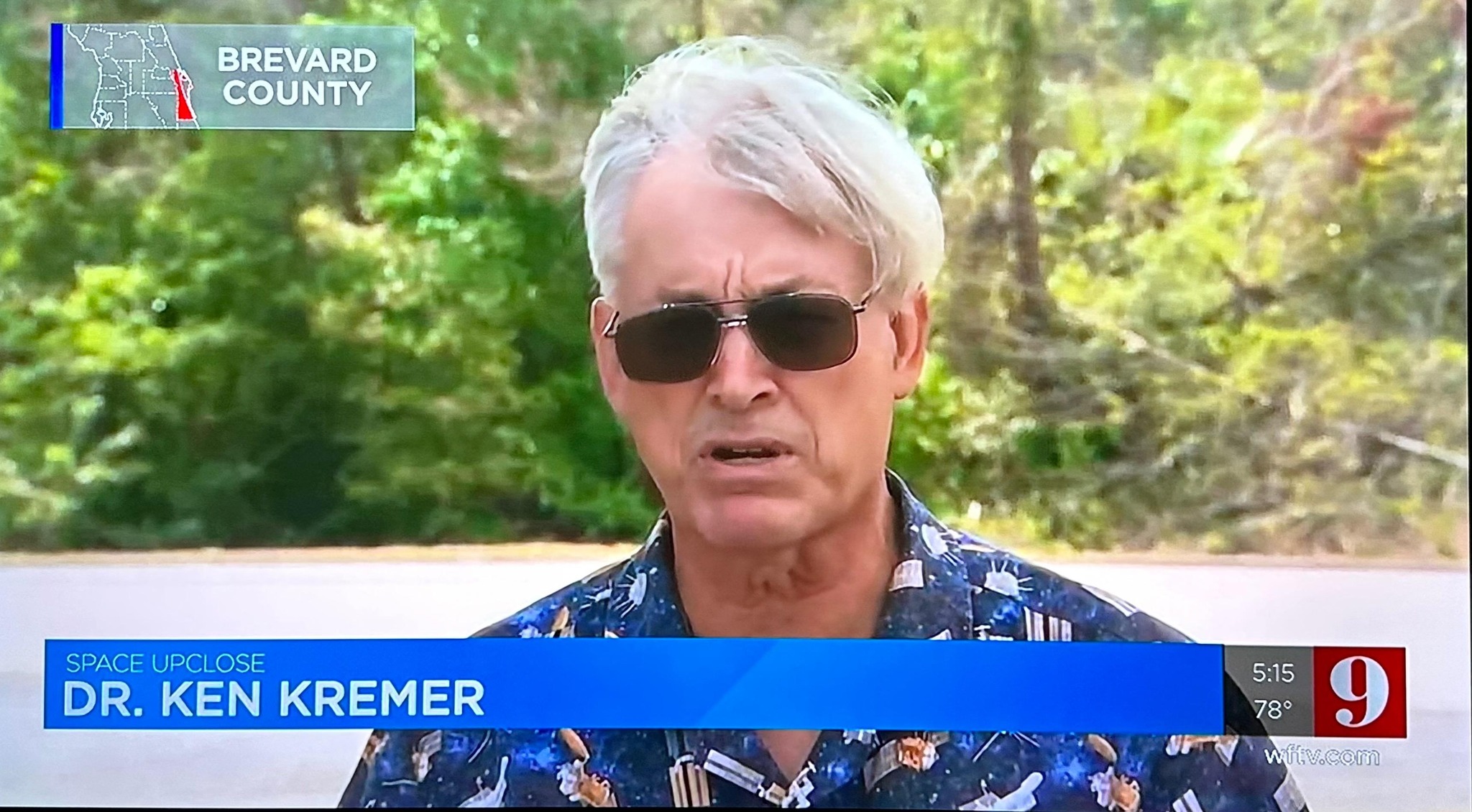 Mar 22/23: Fox 35 News Orlando post launch interview about historic Terran 1 launch on Mar 22:
https://www.fox35orlando.com/news/3d-printed-rocket-fails-to-reach-orbit-now-somewhere-in-atlantic-ocean
Mar 22: Fox 35 live interview about next Terran 1 launch attempt on Mar 22:
https://www.fox35orlando.com/video/1196740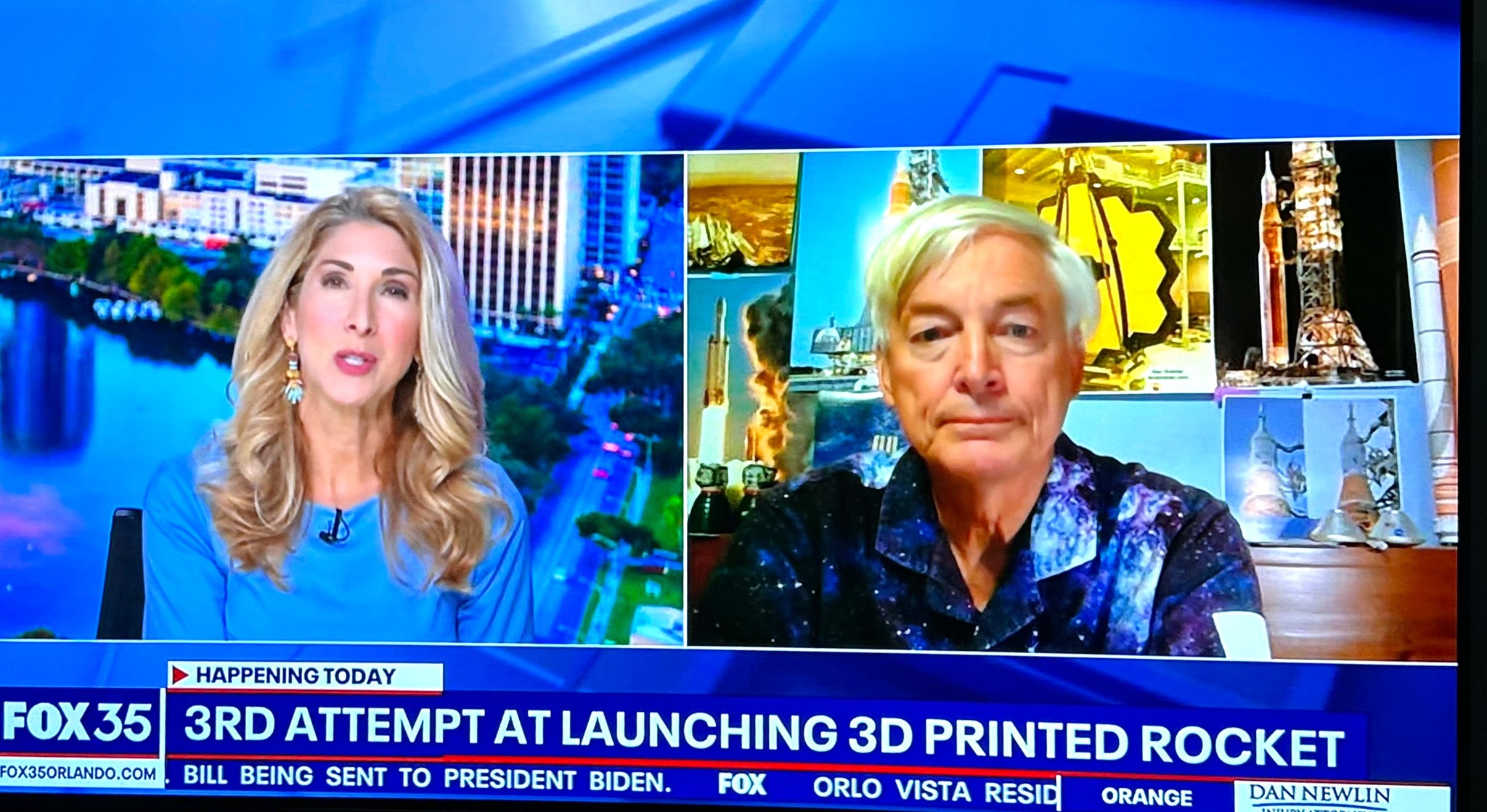 Mar 21:  WFTV ABC News Orlando interview about next Terran 1 launch attempt on Mar 22
Mar 17:  Fox 35 News Orlando update about next Terran 1 launch attempt:
https://www.fox35orlando.com/news/new-launch-date-announced-for-first-3d-printed-rocket-from-florida
Mar 16/17:  WKMG CBS 6 Orlando News interview about Virgin Orbit pausing operations today and why this is not a good sign as they seek to enter the small satellite market with many competitors like Relativity Space Terran1 rocket trying 1st launch – as well as established competitors like SpaceX & RocketLab.
https://www.clickorlando.com/news/space-news/2023/03/16/virgin-orbit-pausing-all-work-reportedly-furloughs-staff/
Mar 8/9: WFTV ABC News and Fox 35 New Orlando pre and post scrub interview about maiden Terran 1 launch attempt:
https://www.fox35orlando.com/news/i-will-be-here-scrubbed-3d-printed-rocket-launch-isnt-turning-people-away-from-second-try
Mar 7: WFTV ABC News Orlando interview about upcoming maiden Terran1 launch by Relativity Space on Mar 8
https://www.wftv.com/news/video-3-rocket-launches-planned-floridas-space-coast-this-week/90d4e160-806f-49fd-b7d9-04d46a2c9402/
Mar 6/7: WFTV ABC News Orlando interview about upcoming maiden #Terran1 launch by Relativity Space on Mar 8 from pad 16 CCSFS. Worlds 1st 3D printed rocket:
https://www.wftv.com/news/video-first-3d-printed-rocket-set-blast-off-space-coast-this-week/bab1dd1f-6927-45c9-8359-e1e7d7a08e99/
Mar 2: Fox 35 Orlando live interview about the Crew-6 mission launch to the ISS
Feb 26/27/28: On 3 local Networks CBS WKMG , ABC WFTV and Fox 35 Orlando -I did series of live and taped interviews pre and post scrub explaining why NASA  SpaceX Crew6 astronaut launch to ISS was scrubbed at T Minus 2 minutes to keep the crew and rocket safe and what needs to be done to resolve the issue why TEA-TEB (triethylaluminum triethylboron) igniter fluid failed to fully load on Falcon 9 rocket
Feb 9/10:  WFTV ABC News Orlando interview about SpaceX Starship successful static fire test of 31 Raptor engines at Boca Chica
https://www.wftv.com/news/local/brevard-county/spacex-completes-successful-static-fire-test-33-engine-starship-booster/LDYL2CDXS5ETHG7TGG2RH2JV7I/
Feb 8/9:  WFTV ABC News Orlando interview about how NASA needs a definitive and fully funded plan to deorbit the ISS safely in case of an emergency and serious debris hit causing it to lose control b4 it's terminated in 2030- in light of the recent Soyuz crew capsule leak from micrometeoroid impact
Jan 3/4: WFTV ABC News Orlando interview about Jan 3 SpaceX Transporter 6 launch – 1st of 2023 – and record setting year ahead with many exciting missions for NASA and private astronauts, science probes, mission, US Space Force, new rockets like ULA Vulcan & more!
Watch Ken's continuing reports about Artemis, SpaceX missions, SLS, Orion and NASA missions, SpaceX Crew and Cargo Dragons, SpaceX Axiom, JWST, DART, Lucy Asteroid mission, GOES, SpaceX Starlink, Commercial Crew and Starliner and Crew Dragon, Blue Origin and Space Tourism, and onsite for live reporting of upcoming and recent SpaceX and ULA launches including Crew 1 & 2 & 3 & 4 & 5, ISS, Solar Orbiter, Mars 2020 Perseverance and Curiosity rovers, NRO spysats and national security missions and more at the Kennedy Space Center and Cape Canaveral Space Force Station.
Stay tuned here for Ken's continuing Earth and Planetary science and human spaceflight news: www.spaceupclose.com – twitter @ken_kremer – email: ken at kenkremer.com
Dr. Kremer is a research scientist and journalist based in the KSC area, active in outreach and interviewed regularly on TV and radio about space topics.
………….
Ken's photos are for sale and he is available for lectures and outreach events
Please consider supporting Ken's work by purchasing his photos and/or donating at Patreon
https://www.patreon.com/kenkremer
Upcoming and recent space events and talks by Ken Kremer & Jean Wright
Apr 15 8 PM: Yuri's Night . Ken is invited as a Space Ambassador for the event held at Kennedy Space Center Visitor Complex
https://yurisnight.net/yuris-night-space-coast-2023/
Apr 6, 14, 17; Mar 1, 2, 12,13, 22, 23; Feb 4, 11, 24, 25, 26; Jan 7,11- 2023; from 7 to 9 PM Quality Inn, Titusville, FL:  Join Ken and Jean for Artemis 1, Falcon Heavy and space mission and rocket launch outreach. Ask us anything. plus display our photos and space apparel items for sale
Apr 29-May 6 & Jan 21-28: Carnival Cruise Ship Mardi Gras: "What Happening at NASA and Space Exploration" & SpaceX Falcon 9 Starlink 5-2 launch viewing party Jan 26
Jan 12, 2023: 10 AM at Westminster Retirement Center in Orlando/Winter Park, Florida: Presentation by Jean Wright – "Sew Sister to the Stars- How the Humble Art of Sewing Transformed the World of Flight"+ Artemis 1 Moon rocket update
Nov 29 at UCF, Orlando Florida: Presentation by Jean Wright – "Sew Sister to the Stars- How the Humble Art of Sewing Transformed the World of Flight"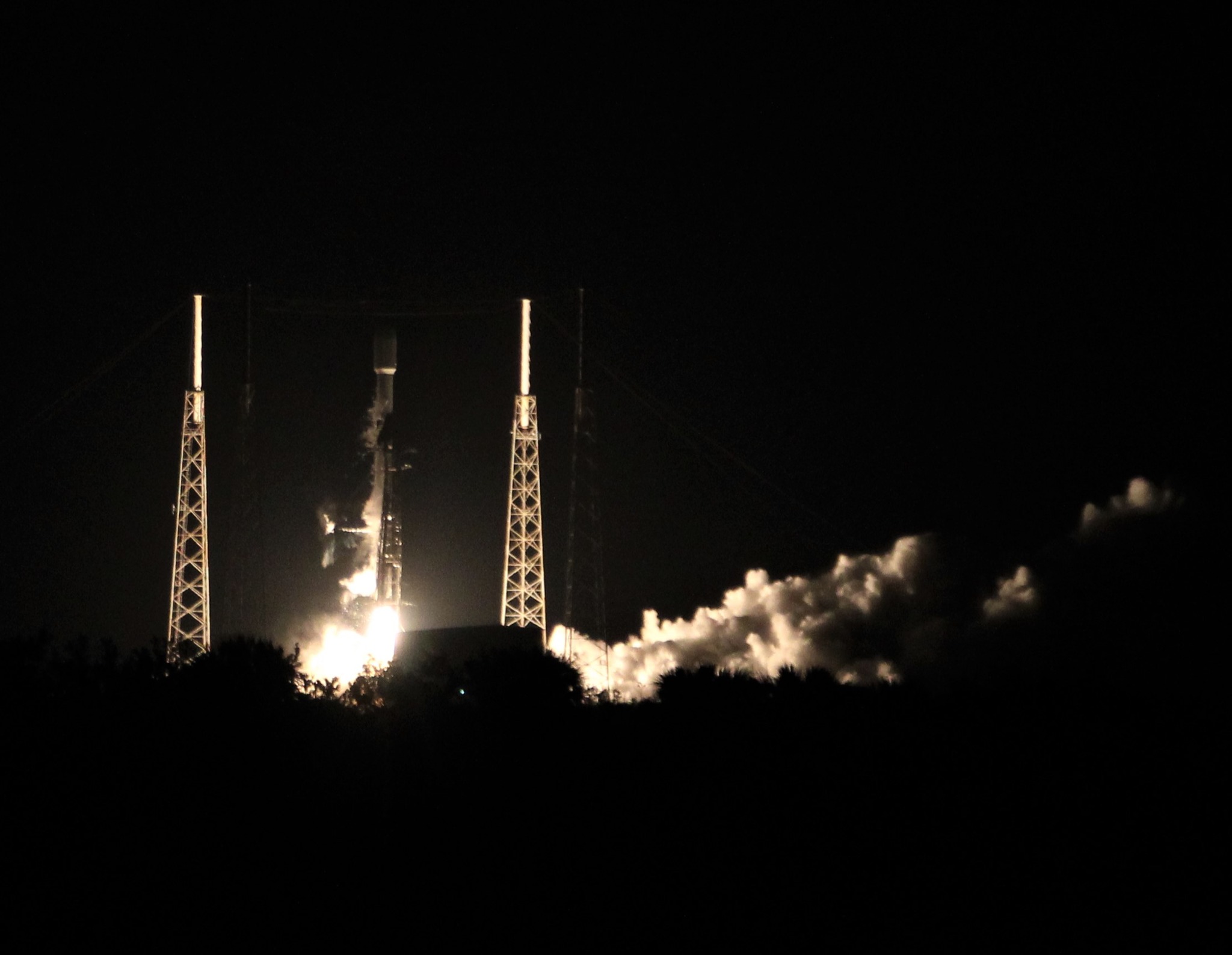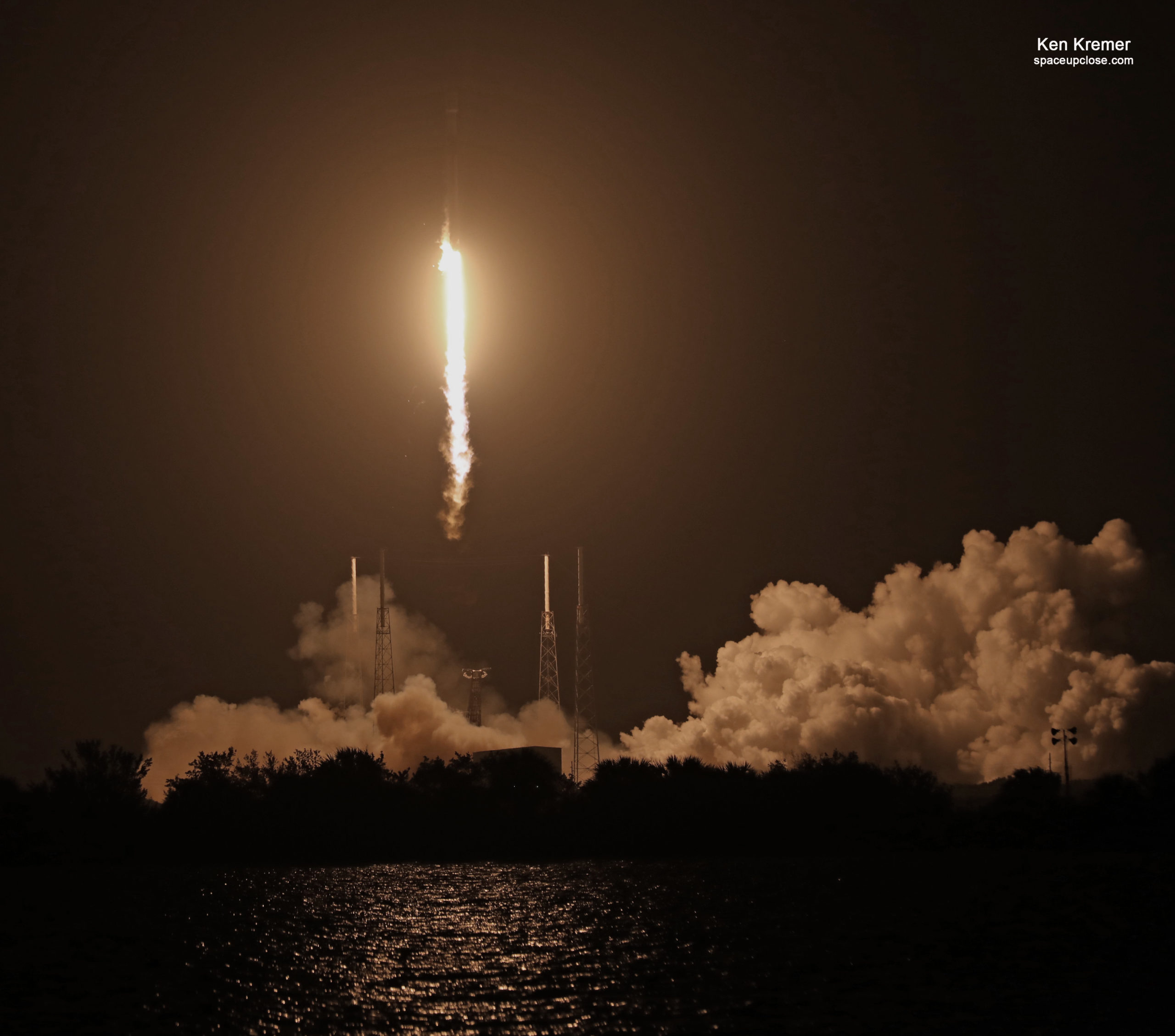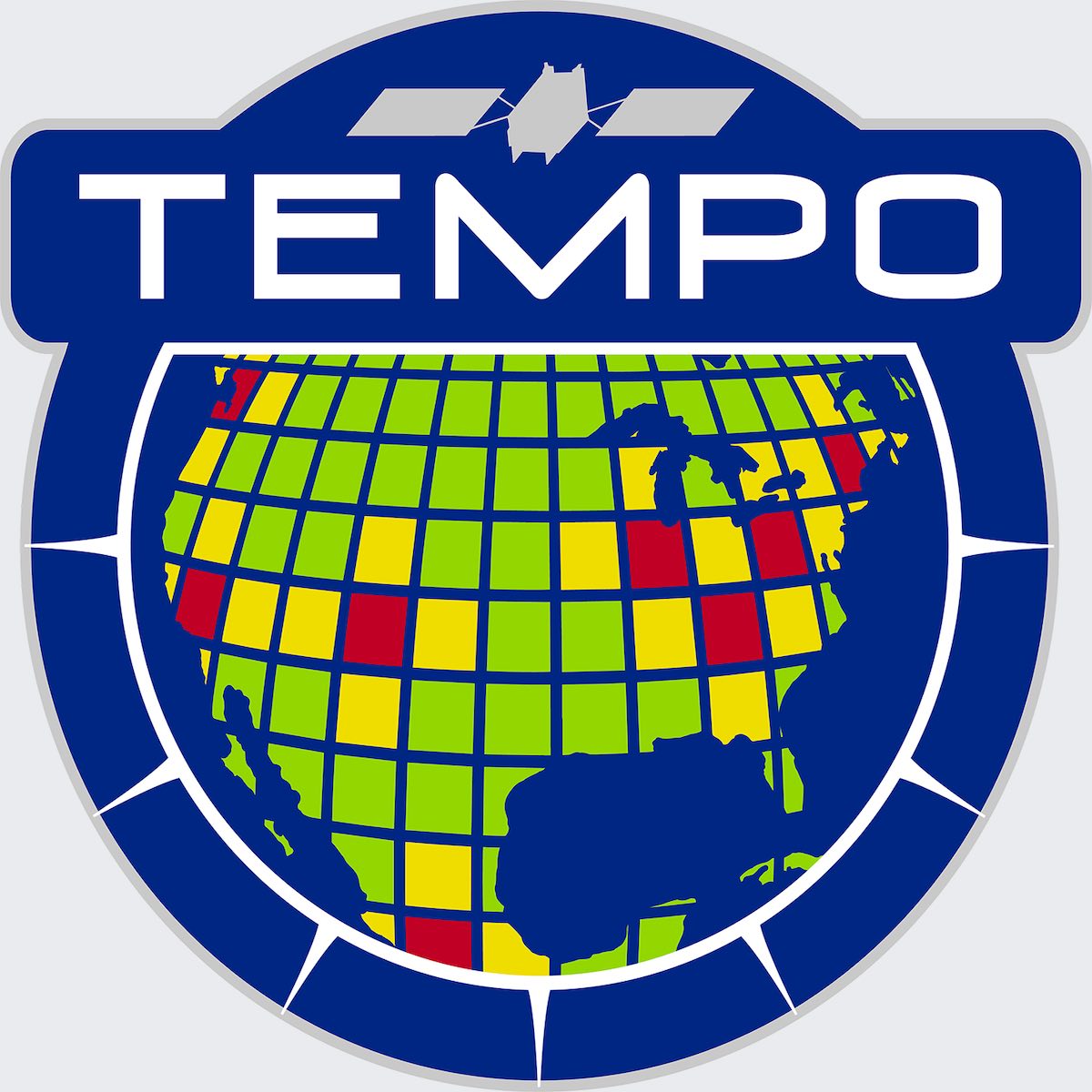 x