For SpaceUpClose.com & RocketSTEM
CAPE CANAVERAL AIR FORCE STATION, FL – Under foggy skies that enveloped the launch pad in the hours leading up to launch and for a time threatened to postpone liftoff, and after days of delays due to poor weather and technical problems with the SpaceX rocket, a quadruple recycled Falcon 9 booster blasted off successfully into a mix of sun and low clouds-morning Monday morning Feb. 17 with the next batch of Starlink broadband internet satellites from the Florida Space Coast.
All went well as the week started with a bang and a beautiful liftoff of the SpaceX Falcon 9 for the fourth time – thereby enlarging SpaceX's Starlink constellation to 300 broadband internet satellites.
Liftoff of the 5th Starlink mission took place as scheduled at 10:05 a.m. EST Monday, Feb. 17 (1505 GMT) from Space Launch Complex-40 (SLC-40) on Cape Canaveral Air Force Station, FL.
However SpaceX was unable to recover the first stage a fourth time – after it soft-landed in the Atlantic Ocean nearby the OCISLY droneship.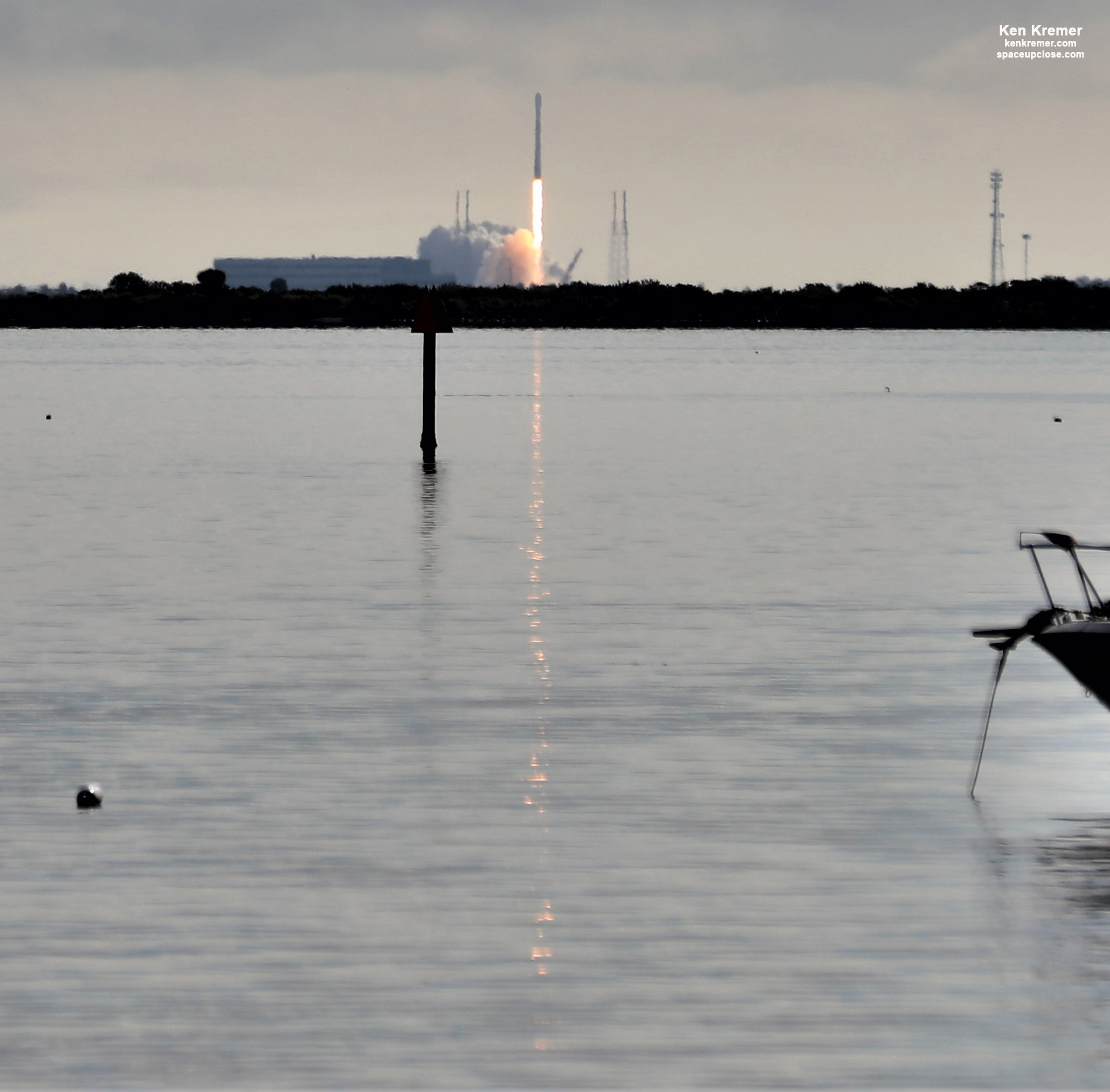 See our Space UpClose photos of the 5th Starlink mission launch today taken around the Space Coast from onsite at Cape Canaveral Space Force Station and the Max Brewer Bridge in Titusville.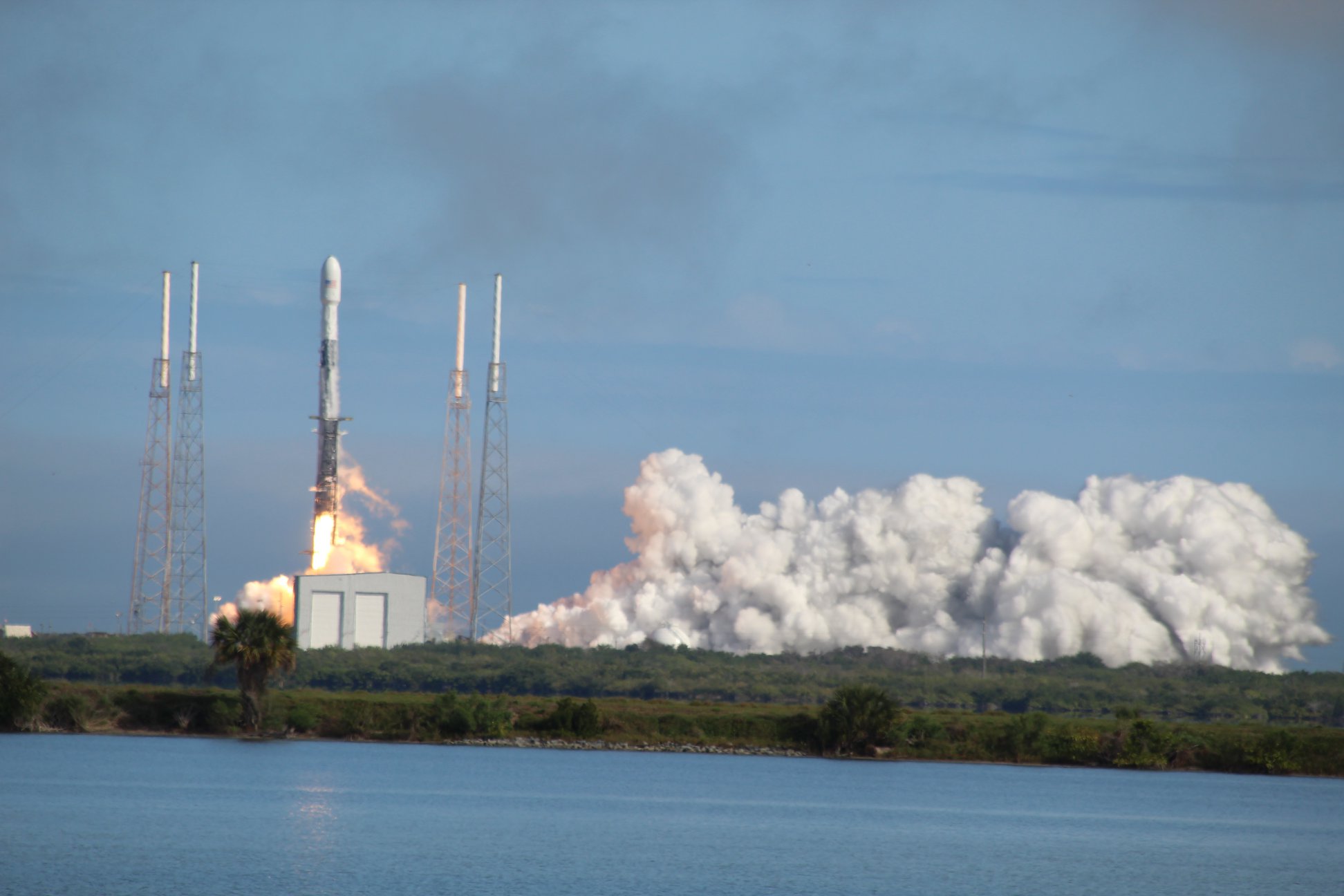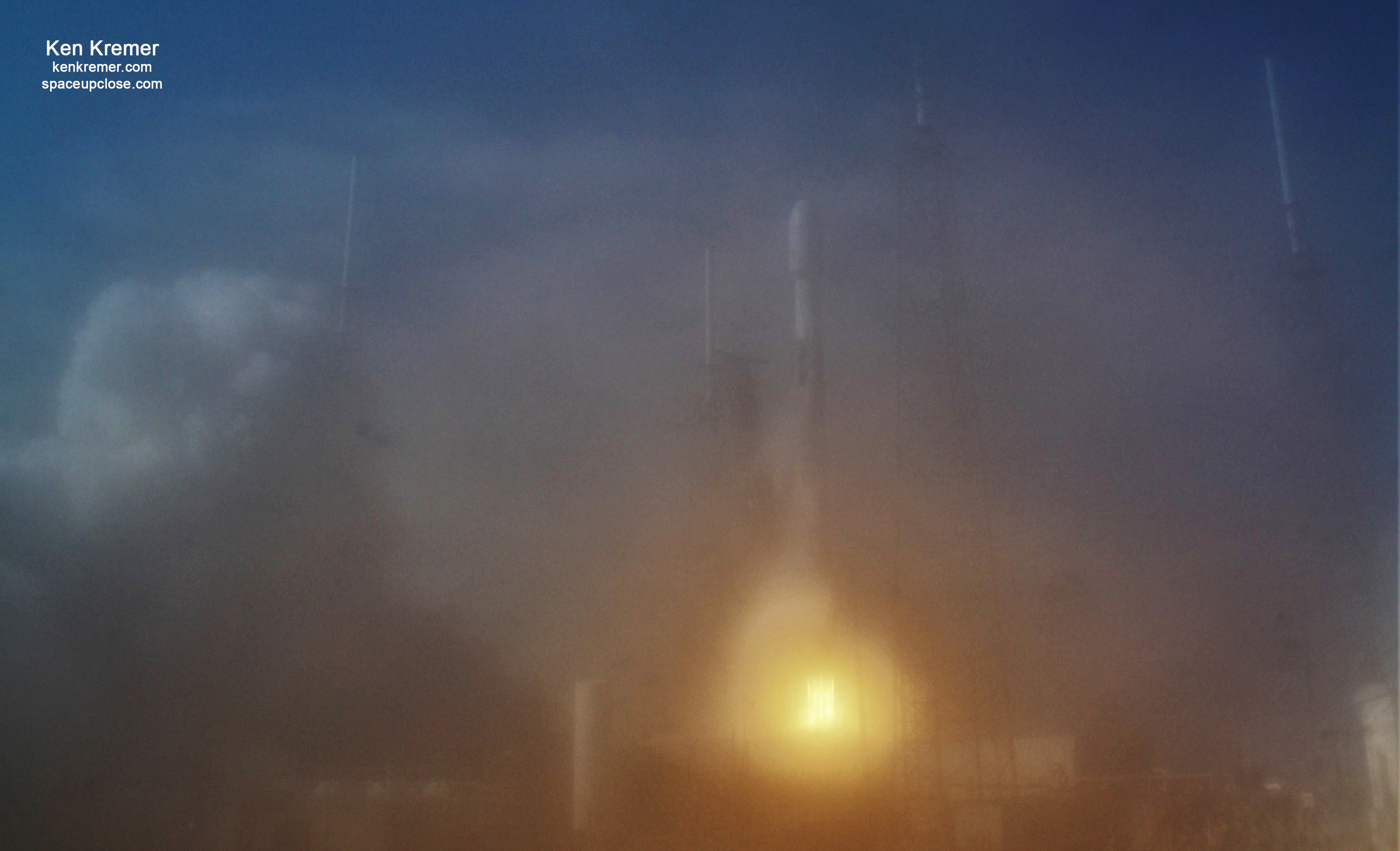 The payload comprises the fifth batch of 60 SpaceX built and owned Starlink broadband satellites launching to LEO with an overall mass of some 7.7 tons.
The Starlink satellites successfully began deployment just 15 minutes after launch – far quicker than in the past at an hour.
Successful deployment of 60 Starlink satellites confirmed! pic.twitter.com/bKBtI5UZEB

— SpaceX (@SpaceX) February 17, 2020
SpaceX says it is leveraging its experience in building rockets and spacecraft to deploy the world's most advanced broadband internet system.
"With performance that far surpasses that of traditional satellite internet and a global network unbounded by ground infrastructure limitations, Starlink will deliver high speed broadband internet to locations where access has been unreliable, expensive, or completely unavailable."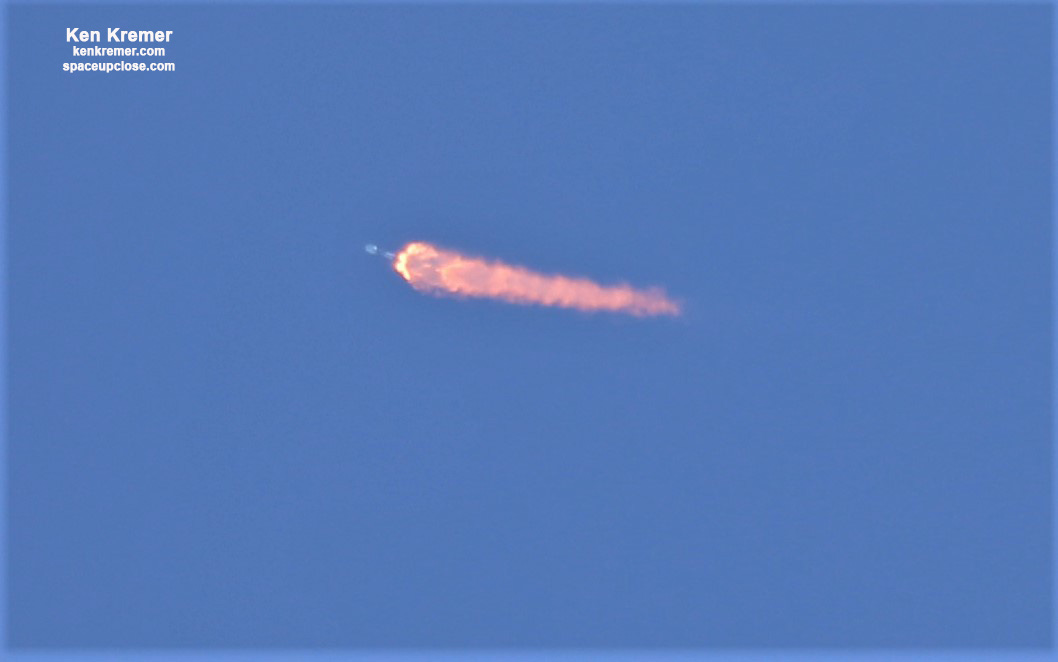 This Falcon 9 1st stage booster 1056 flew for the fourth time. It previously launched the NASA CRS-17 space station resupply mission in May 2019, the CRS-18 mission in July 2019, and the JCSAT-18/Kacific1 mission in December 2019. See our earlier stories.
Watch this liftoff video from SpaceX
Liftoff! pic.twitter.com/vTMGhpgVIQ

— SpaceX (@SpaceX) February 17, 2020
Following stage separation, SpaceX was unable to land the Falcon 9's first stage on the "Of Course I Still Love You" droneship, which will be stationed in the Atlantic Ocean approximately 400 miles (640 km) downrange.
To date SpaceX has enjoyed tremendous success by soft landing 49 first stage boosters by land and by sea. Number 50 will have to wait.
Remember that the overriding primary goal is to launch the Starlink payload and that went exactly as planned.
Likewise the recovery of two payload fairing halves also did not succeed approximately 45 minutes after liftoff, SpaceX's two fairing recovery vessels, "Ms. Tree" and "Ms. Chief," attempted unsuccessfully to recover the two fairing halves encapsulating the 60 Starlink satellites.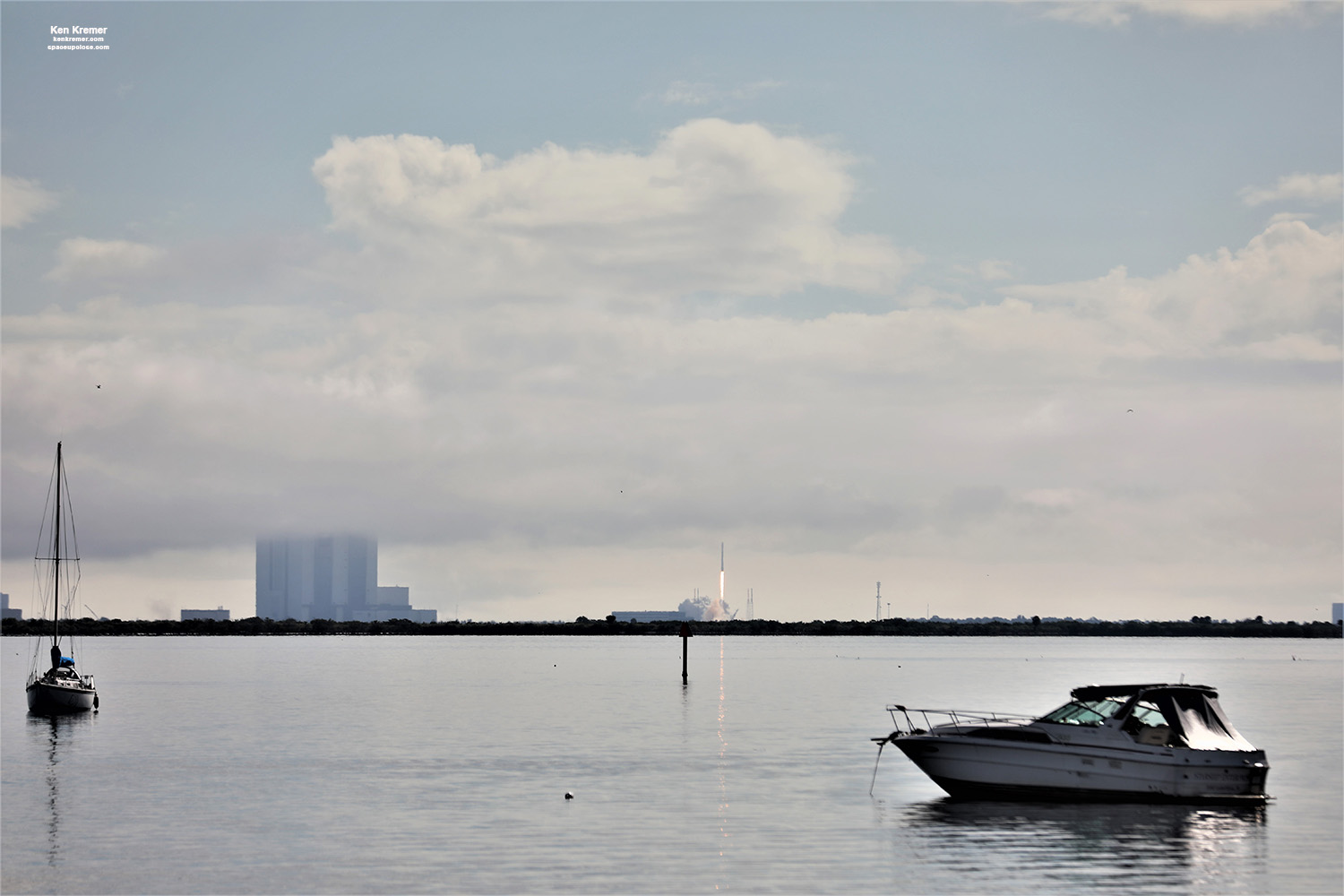 The prior Starlink 2 and 3 missions launched on Jan. 6 and 29. See our articles and photos.
SpaceX plans to deploy a gigantic constellation of 12,000 or more satellites to provide broadband internet first in the US and then globally to to area with minimal service as well as compete in large population centers.
A monthly price has not yet been announced.
Astronomers have raised valid concerns that the swarm of bright satellites will significantly harm ground based science observations.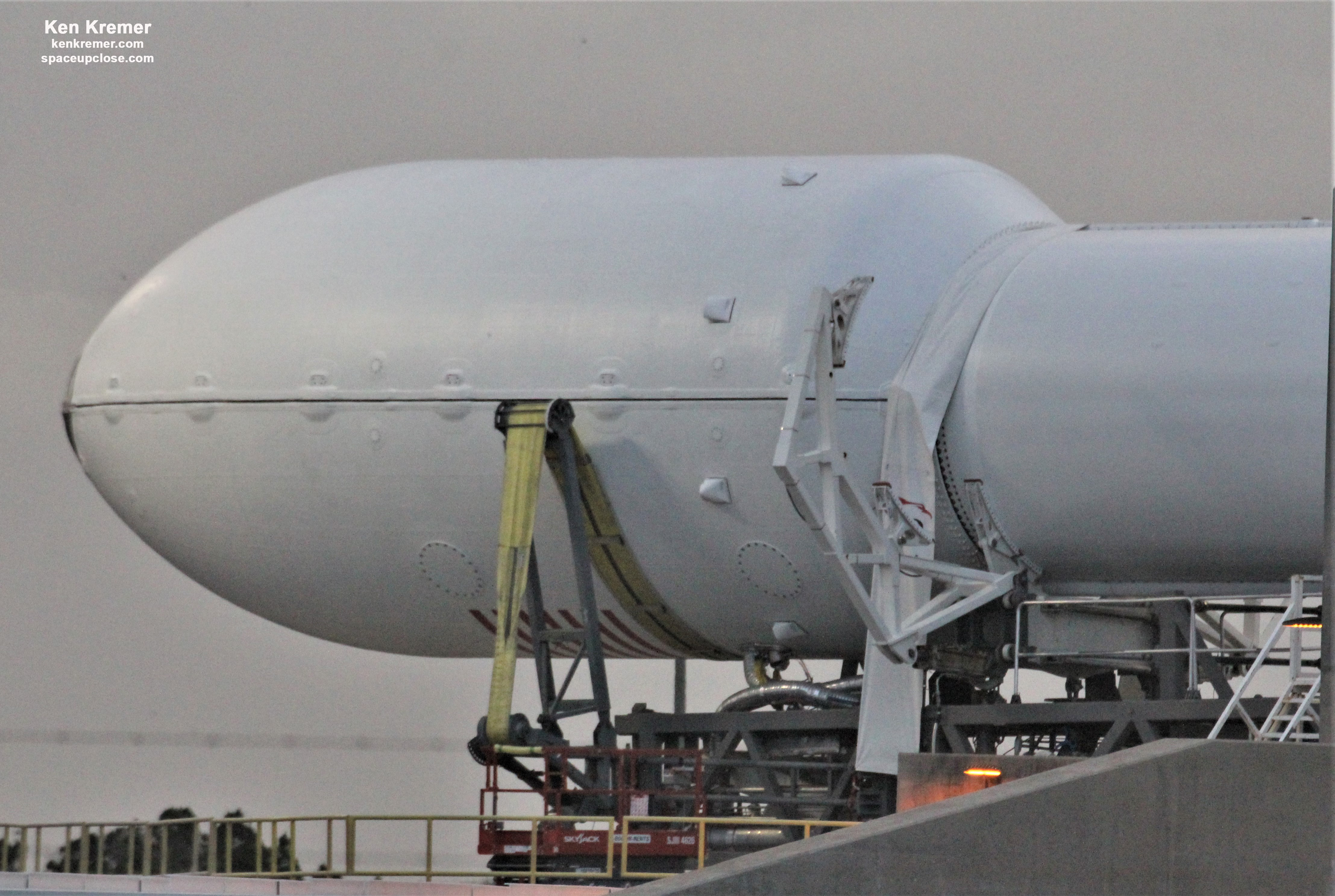 The two stage Falcon 9 rocket stands 229 feet (70 meters) tall.
Watch my commentary about SpaceX Starlink launch and Boeing Starliner featured on WESH 2 NBC TV News Orlando on Feb 17
https://www.wesh.com/article/watch-spacex-launch-starlink-satellites-space-coast/30964085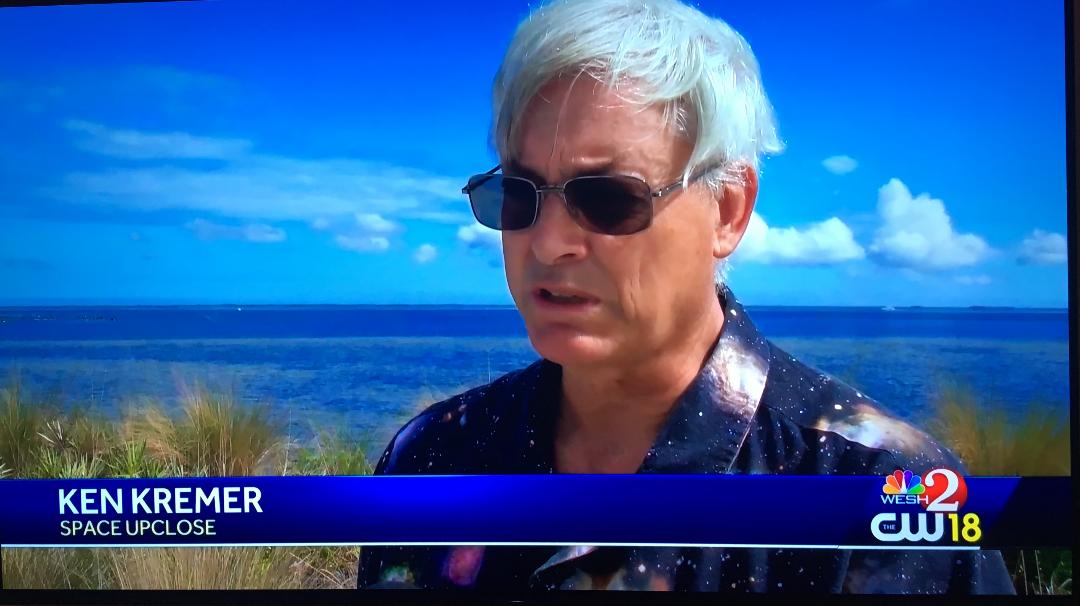 Several of my Falcon 9 photos taken at pad 40 Feb 16 were featured on WKMG CBS TV News Orlando on the Feb 16/17 broadcasts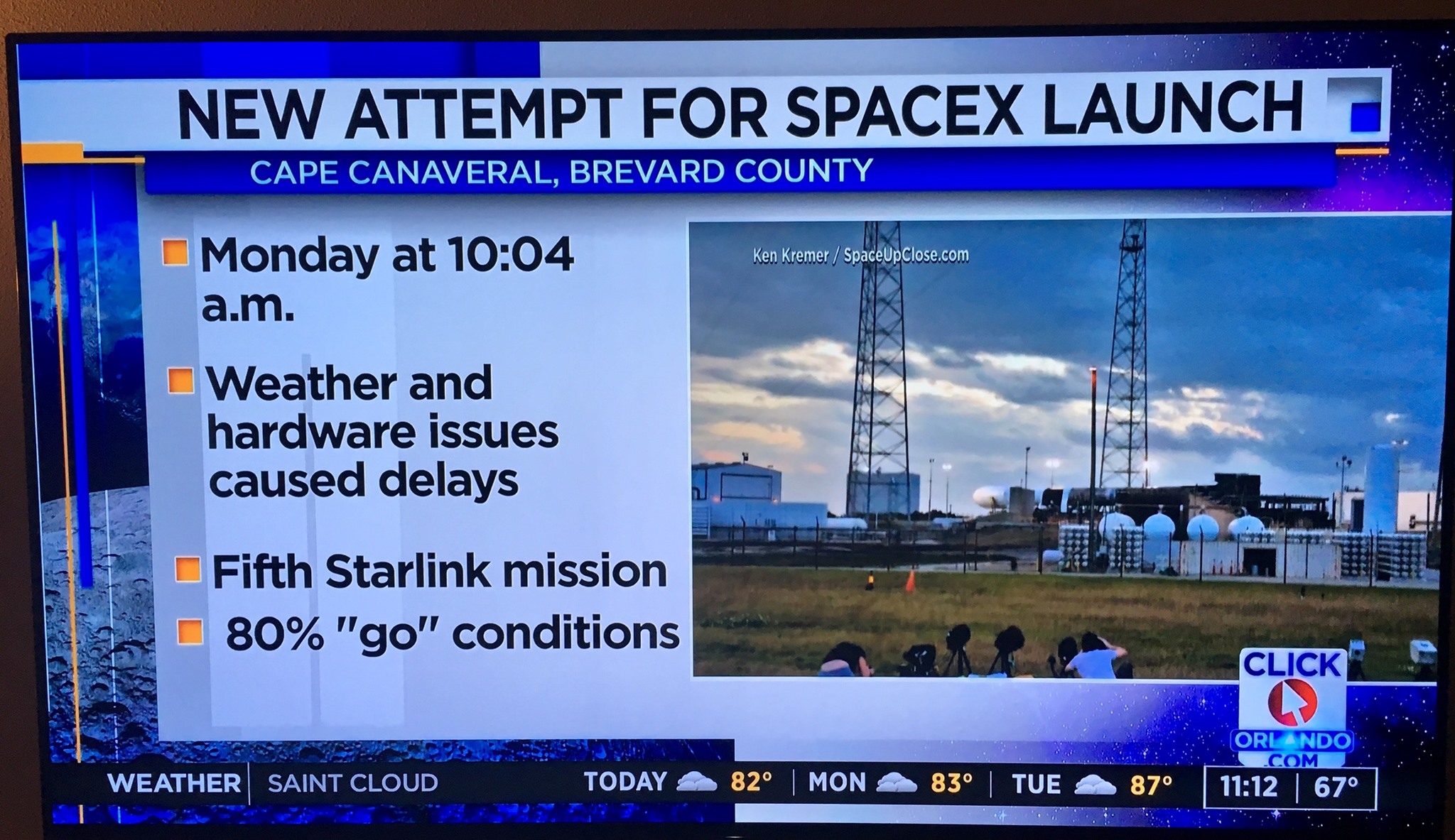 Watch Ken's continuing reports onsite for live reporting of upcoming and recent ULA and SpaceX launches including Solar Orbiter, In-Flight Abort and Starlink at the Kennedy Space Center and Cape Canaveral Air Force Station.
Stay tuned here for Ken's continuing Earth and Planetary science and human spaceflight news: www.kenkremer.com –www.spaceupclose.com – twitter @ken_kremer – email: ken at kenkremer.com
Dr. Kremer is a research scientist and journalist based in the KSC area, active in outreach and interviewed regularly on TV and radio about space topics.
………….
Ken's photos are for sale and he is available for lectures and outreach events