SpaceUpClose.com & RocketSTEM
CAPE CANAVERAL, FL – NASA's Mars 2020 rover has arrived at NASA's Kennedy Space Center (KSC), Florida launch base for final processing ahead of blastoff slated for July – after departing the only home she has ever known and where she was lovingly created by engineers working at NASA's Jet Propulsion Laboratory (JPL) in Pasadena, California.
The SUV-sized Mars 2020 rover completed the cross country trip carefully crated aboard a C-17 aircraft taking off from JPL and arriving at the Launch and Landing Facility (formerly the Shuttle Landing Facility) at NASA's Kennedy Space Center in Florida on Feb. 12.
Soon after her arrival at the landing facility last week, the Mars 2020 rover was moved to the Florida spaceport's Payload Hazardous Servicing Facility at KSC , where it has been undergoing processing for the mission later this summer.
The 1 ton rover was unboxed the next day on Feb 13 to start the lengthy months long process of final assembly and testing.
When all that's done and verified she will be repackaged for encapsulation in the payload fairing several weeks before launch for her leap to space and start of her 7-month ling interplanetary journey to the Red Planet.
Scheduled to launch as early as July 2020, the Mars 2020 mission will search for signs of past microbial life, characterize Mars' climate and geology, collect samples for future return to Earth, and pave the way for human exploration of the Red Planet.
The car-sized Mars 2020 rover is targeted for liftoff on 17 July 2020 aboard a United Launch Alliance (ULA) Atlas V 541 rocket from Space Launch Complex 41 on Cape Canaveral Air Force Station.
She is scheduled to touch down in an area of Mars known as Jezero Crater on Feb. 18, 2021.
NASA's next Mars rover has a mass of 2,300-pound (1,040-kilogram) and carries seven science instruments.
"Last month, multiple important tests were performed on the Mars 2020 rover aeroshell inside the PHSF, including measuring the center of gravity and moments of inertia on the spin table, as well as lift activities. The rover's heat shield and back shell arrived at Kennedy from Lockheed Martin Space in Denver, Colorado, on Dec. 11, 2019," says NASA.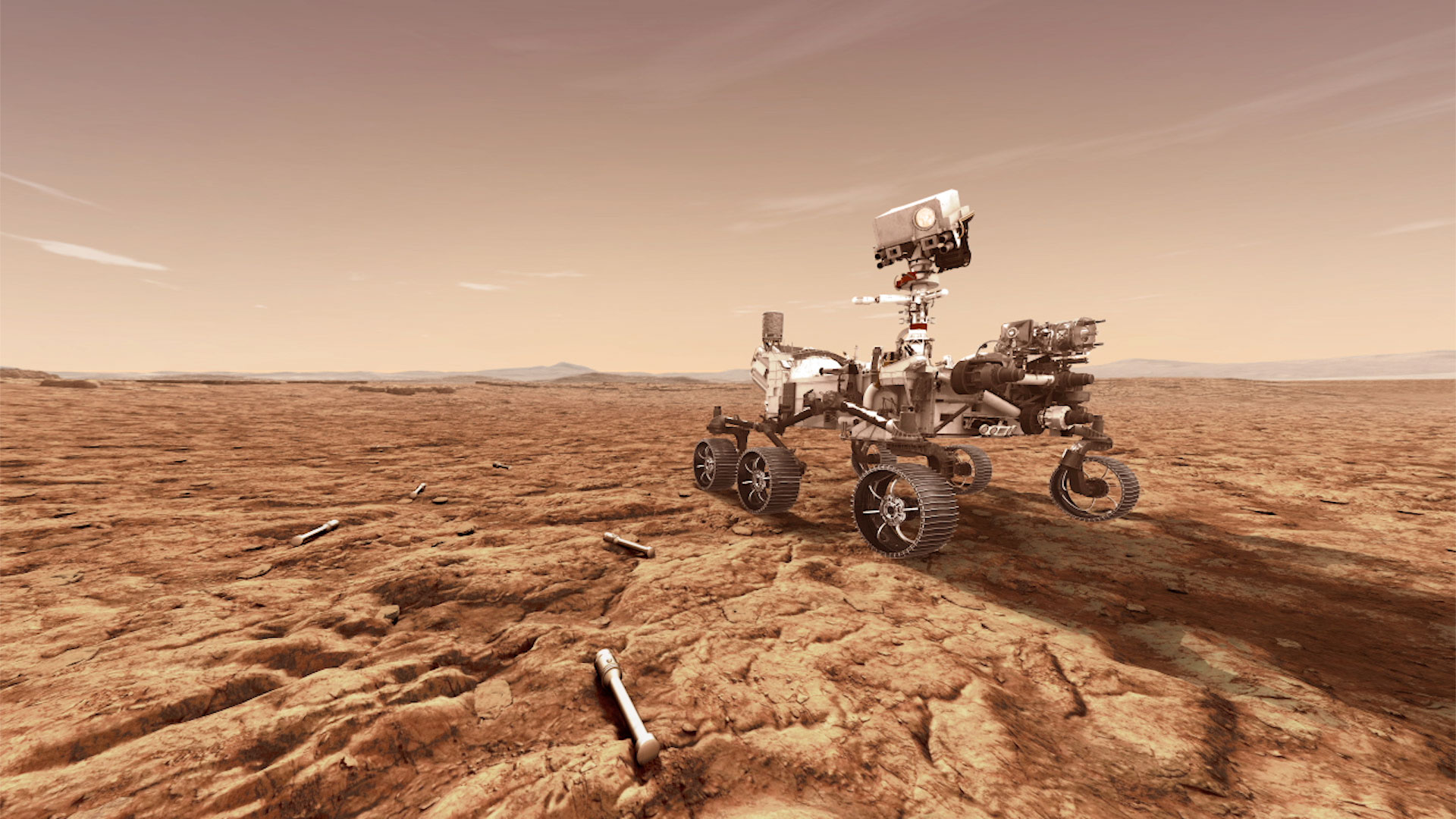 The 1 ton rover is nearly a copy of the NASA's Curiosity Mars Science Lab rover still operating on Mars – but with a completely new suite of science instruments and cameras as well as the 1st Mars Helicopter.
I was fortunate to visit with Curiosity in the KSC clean room back in 2011, 3 weeks before liftoff. A memory I'll always cherish !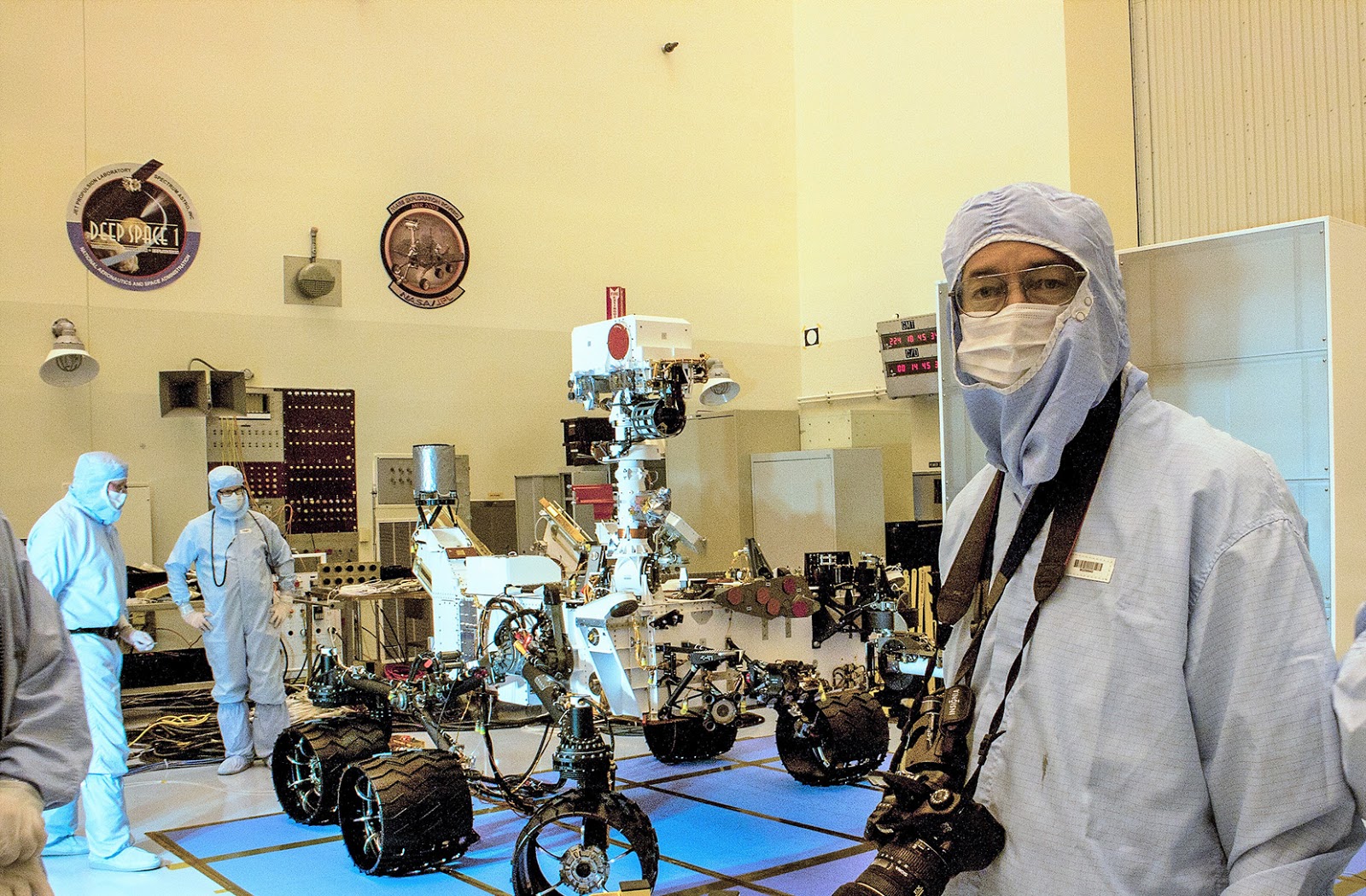 The Mars 2020 rover will launch on a United Launch Alliance (ULA) Atlas V rocket from Space Launch Complex 41 at Cape Canaveral Air Force Station, Florida.
The launch window opens in July 2020
A naming contest for Mars 2020 is also in progress by NASA. See separate article.
Watch Ken's continuing reports about Mars 2020 and onsite for live reporting of upcoming and recent ULA and SpaceX launches including Solar Orbiter, In-Flight Abort and Starlink at the Kennedy Space Center and Cape Canaveral Air Force Station.
Stay tuned here for Ken's continuing Earth and Planetary science and human spaceflight news: www.kenkremer.com –www.spaceupclose.com – twitter @ken_kremer – email: ken at kenkremer.com
Dr. Kremer is a research scientist and journalist based in the KSC area, active in outreach and interviewed regularly on TV and radio about space topics.
………….
Ken's photos are for sale and he is available for lectures and outreach events
Ken has created hundreds of widely published Mars rover mosaics and lectures also about NASA's Mars rovers
Ken's upcoming outreach events:
Feb 29/Mar 1 : 7 PM, Quality Inn Kennedy Space Center, Titusville, FL. "SpaceX CRS-20, IFA and Starlink launch, ULA Solar Orbiter launch." Free. In hotel lobby. Photos for sale