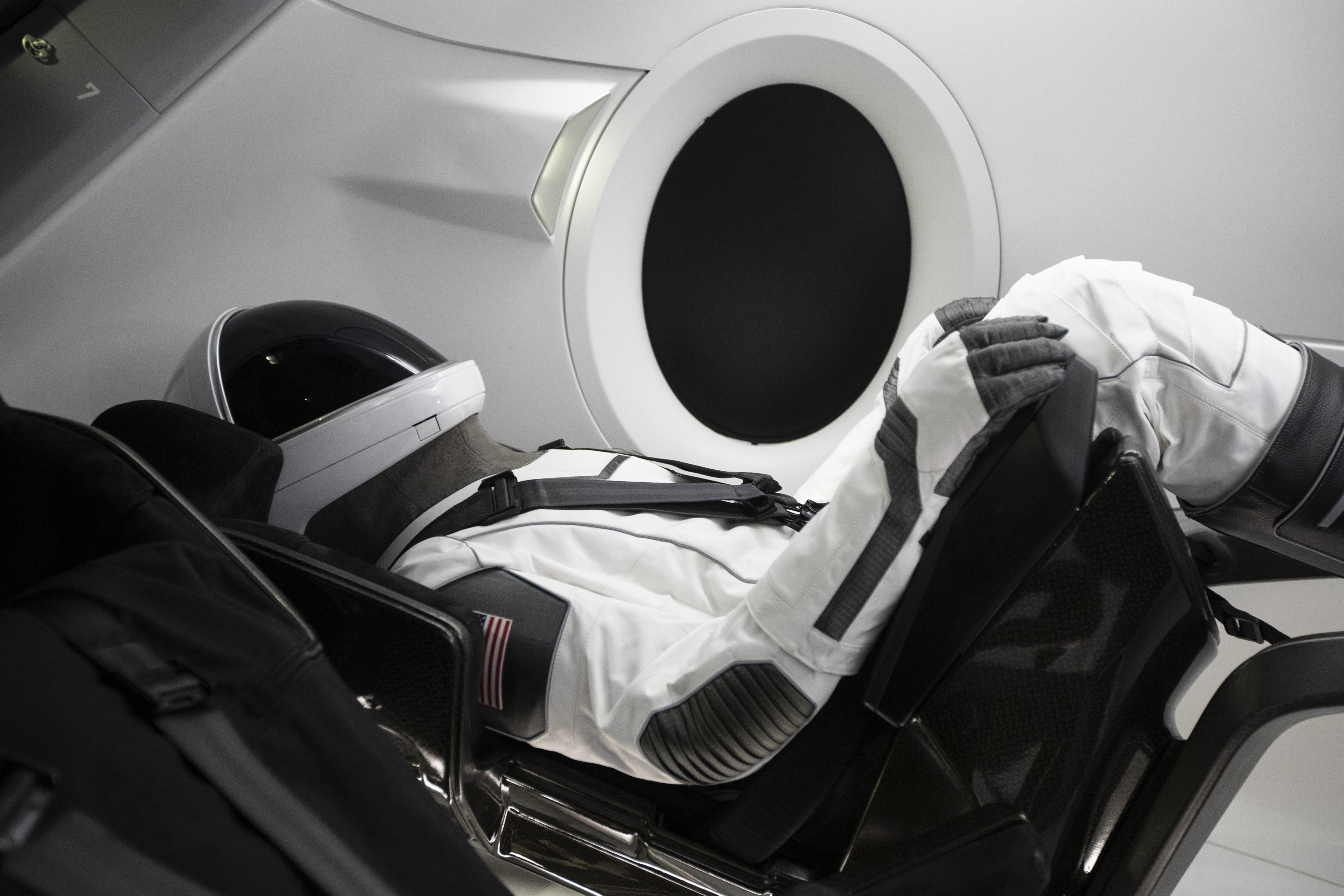 For SpaceUpClose.com & RocketSTEM
CAPE CANAVERAL, FL – Hot on the heels of SpaceX success in manufacturing, testing and delivering the first Crew Dragon spacecraft to Florida for launching NASA astronauts to space from American soil for the first time in nearly a decade, Space Adventures has contracted with SpaceX to launch private paying space tourists to Earth orbit for a multiday high frontier excursion as soon as late 2021.
Space Adventures announced the agreement with SpaceX on Feb. 18 to launch as many as four people on a fully autonomous Crew Dragon on a private mission to higher Earth altitudes allowing amazing views not reached since NASA's Gemini program in the 1960s.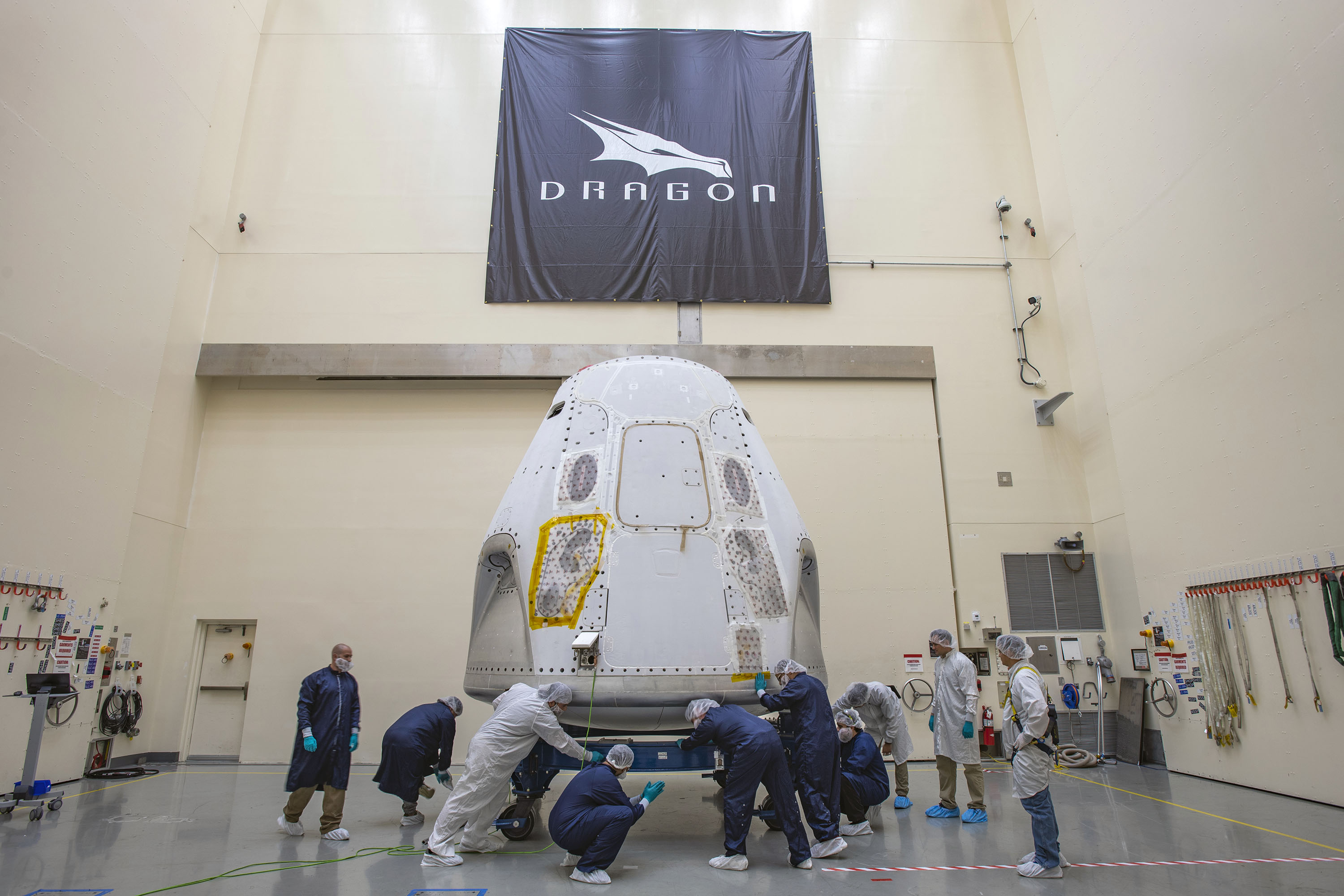 The Crew Dragon would not dock at the International Space Station (ISS) orbiting at about 250 miles (400 km). Rather it would launch to an altitude of 2 or 3 times higher than the ISS – or some 500 to 750 miles altitude.
Such a high Earth orbit altitude could potentially set a new record – one that has not been achieved since NASA's Gemini 11 mission with astronauts Pete Conrad and Dick Gordan achieved an altitude of 739 miles (1,368 km).
"Building on the success of Crew Dragon's first demonstration mission to the International Space Station in March 2019 and the recent successful test of the spacecraft's launch escape system, Space Adventures, Inc. has entered into an agreement with SpaceX to fly private citizens on the first Crew Dragon free-flyer mission.
Space Adventures announces agreement with @SpaceX to launch private citizens on Dragon spacecraft https://t.co/yjAsZULZ9s pic.twitter.com/J6d3wEWomb

— Space Adventures (@SpaceAdventures) February 18, 2020
Space Adventures, based in Washington, D.C., previously arranged for eight space tourist flights – including the first private paying space tourists to visit the International Space Station starting with Dennis Tito in 2001. All launched aboard Russian Soyuz capsules.
"This historic mission will forge a path to making spaceflight possible for all people who dream of it, and we are pleased to work with the Space Adventures' team on the mission," said Gwynne Shotwell, President and Chief Operating Officer, SpaceX, in a statement.
The Crew Dragon mission would launch on a SpaceX Falcon 9 rocket from the Kennedy Space Center and last for at least 3 days and perhaps as long as 5 days – lifting off some time between late 2021 and mid-2022.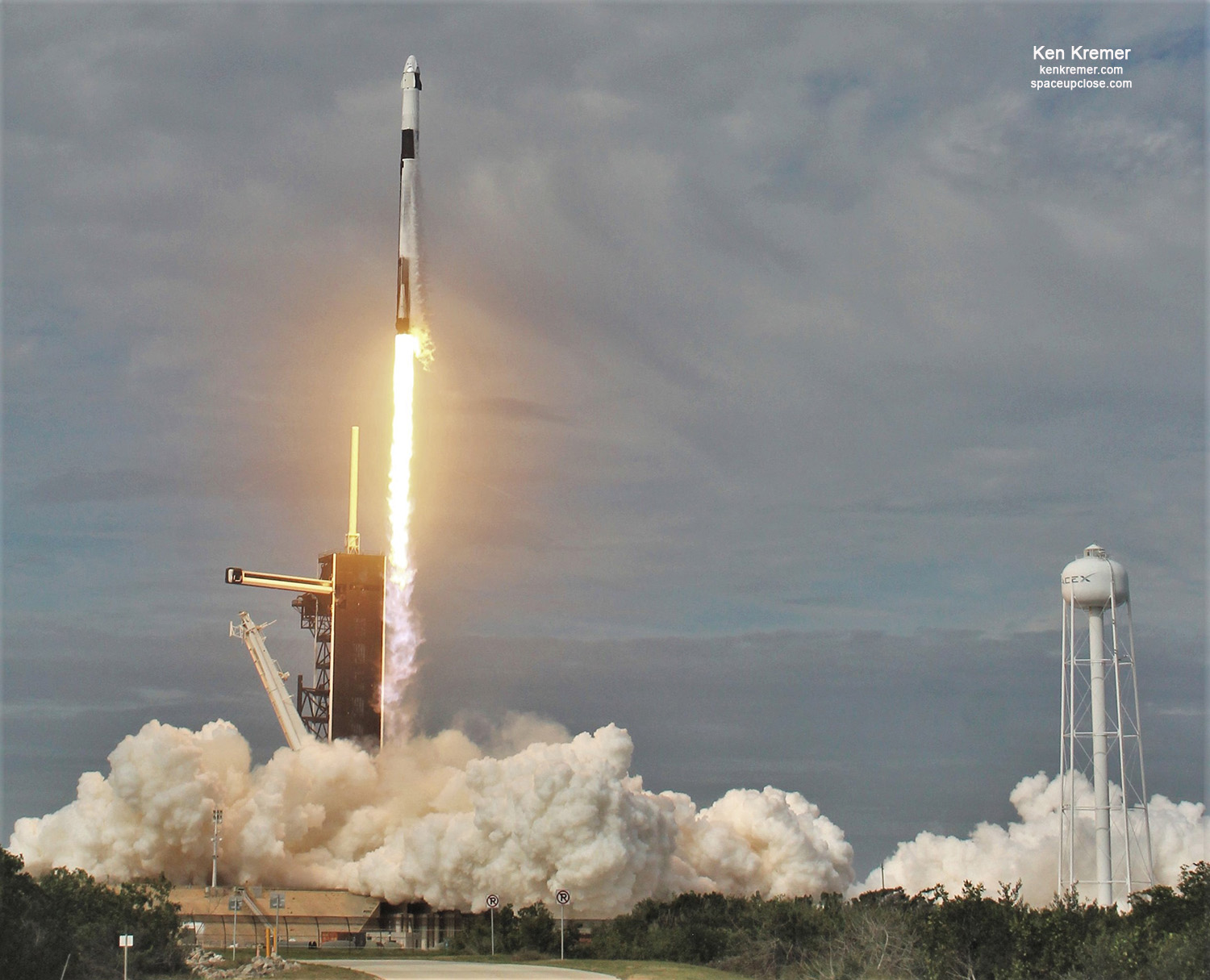 "This will provide up to four individuals with the opportunity to break the world altitude record for private citizen spaceflight and see planet Earth the way no one has since the Gemini program," according to Space Adventures.
Watch this Space Adventures descriptional video:
Video Caption: Space Adventures' mission to low-Earth orbit for private citizens on the SpaceX Dragon spacecraft
"Creating unique and previously impossible opportunities for private citizens to experience space is why Space Adventures exists. From 2001-2009 our clients made history by flying over 36 million miles in space on eight separate missions to the ISS. Since its maiden mission in 2010, no engineering achievement has consistently impressed the industry more than the Dragon/Falcon 9 reusable system. Honoring our combined histories, this Dragon mission will be a special experience and a once in a lifetime opportunity – capable of reaching twice the altitude of any prior civilian astronaut mission or space station visitor," said Eric Anderson, Chairman, Space Adventures, in a statement.
However none of this can happen until SpaceX first safely and successfully launches our astronauts to the ISS- something expected as soon as May.
"The first thing they have to do, however, is prove that it's safe for the NASA astronauts. That's the key," I said in an interview with WFTV ABC TV New Orlando today.
The ticket price was not disclosed.
However in a follow up it was said to be less then the roughly $52 million SpaceX will be charging to launch NASA astronaut to the ISS.
"We can make a good guess as to what the cost will be. The cost to NASA is roughly $50 million. Space Adventures said in a tweet probably a little bit less than that because, when you're sellin four, you can get them at a discount," I said with a laugh.
Space Adventures also announced a new agreement to also resume space tourist launches on the Soyuz.
Here a view from Gemini 11 tweeted by Space Adventures Chairman Eric Anderson
The @SpaceAdventures on @spacex Dragon free-flyer announced today can provide orbital views not seen by anyone since Gemini 11 – check out the change as the altitude increases: https://t.co/Zj31CGJuiu

— Eric Anderson (@ec_anderson) February 18, 2020
Watch my commentary at WFTV ABC News Orlando here:
https://www.wftv.com/news/local/brevard-county/new-agreement-could-soon-take-private-citizens-new-heights-via-spacex-rocket/6RKPYHOL3JCQVAVRXIE4D5FFSA/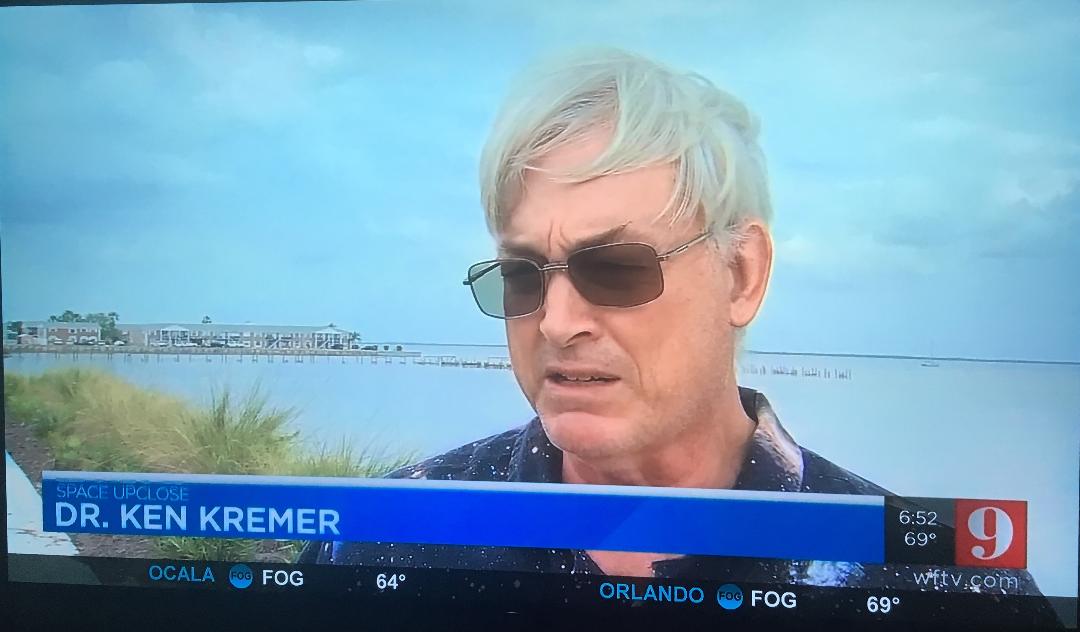 Watch Ken's continuing reports onsite for live reporting of upcoming/recent SpaceX and ULA launches including Solar Orbiter, In-Flight Abort and Starlink at the Kennedy Space Center and Cape Canaveral Air Force Station.
Stay tuned here for Ken's continuing Earth and Planetary science and human spaceflight news: www.kenkremer.com –www.spaceupclose.com – twitter @ken_kremer – email: ken at kenkremer.com
Dr. Kremer is a research scientist and journalist based in the KSC area, active in outreach and interviewed regularly on TV and radio about space topics.
………….
Ken's photos are for sale and he is available for lectures and outreach events