For SpaceUpClose.com & RocketSTEM
PORT CANAVERAL, FL – In a major milestone towards rocket reusability the first ever 5 times launched and landed SpaceX Falcon 9 first stage was lowered horizontal today onto a wheeled transporter, clamped down and trekked back the lengthy road to the Cape from Port Canaveral – with all landing legs retracted – for what is virtually guaranteed to be a record breaking recycling to a 6th mission in the not too distant future.
And all that carefully choreographed effort – going step by step – from vertical on the ground pedestal to horizontal for the transport trek to the Cape was all accomplished in a half days work by crane crews at Port Canaveral at North Cargo Pier 6.
Altogether the booster spent barely 3 days in Port since sailing back and arriving atop the 'Just Read the Instructions' (JRTI) droneship Sunday evening June 7 – to departure and lunchtime today June 10.
Starting at about 7:45 a.m. ET today, Wed., June 10, and with all 4 landing legs retracted the same pair of cranes normally used were employed to lower this 16-story tall 5x recycled Falcon 9 onto the cradle on the same wheeled transporter.
Crane crews in jig cranes then attached a series of upper ring clamp segments at the front and back to hold it firmly in place for the miles long journey to the Cape starting around 10:30 a.m. ET after removing the hoisting cap – see our photos.
Some photos look directly into the top of the booster B1049.5 interior showing the manifolds for the grid fin operation.
Next two sets of workers riding jig cranes attached a protective black hood covering the top of the first stage starting around 11:30 a.m.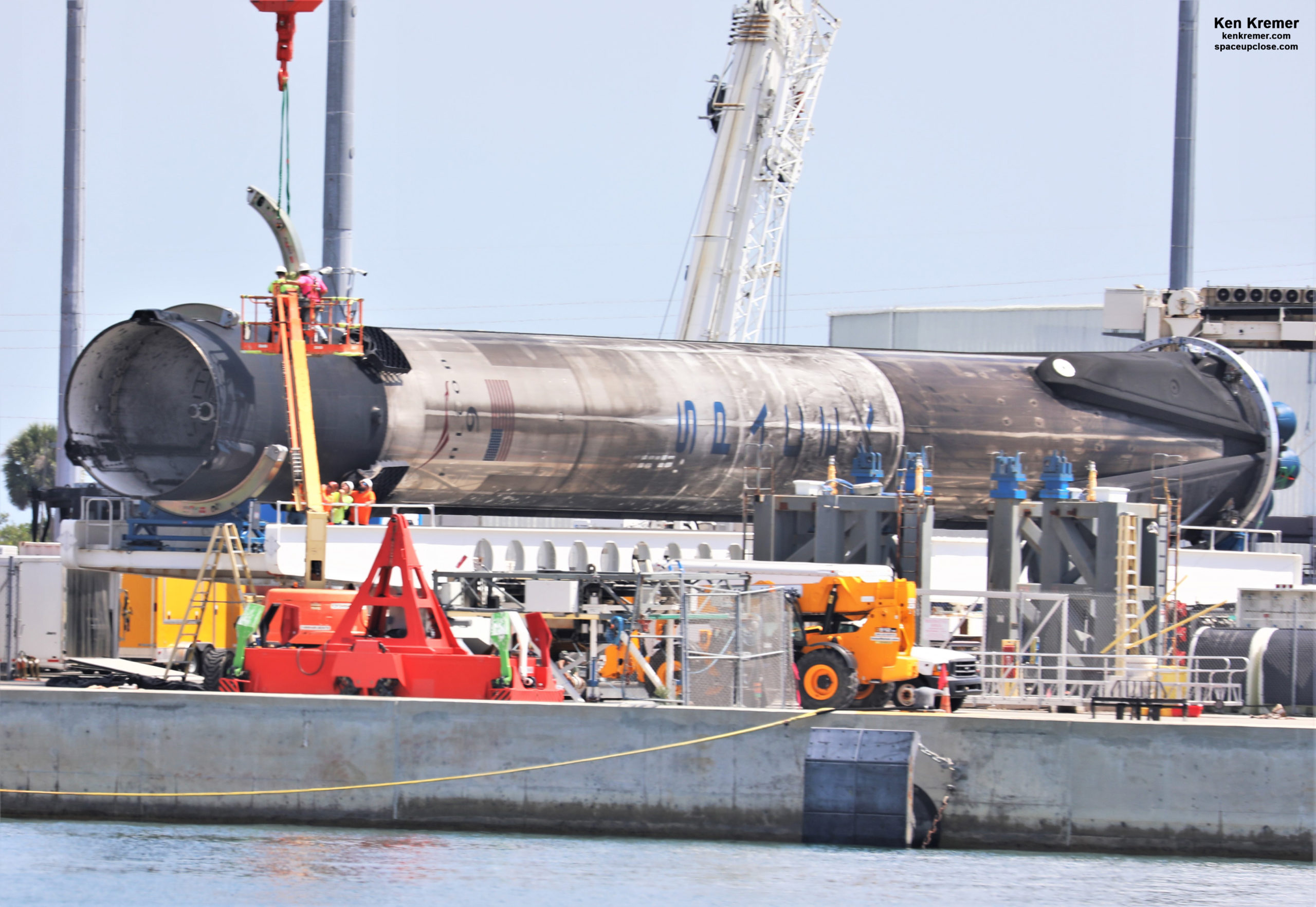 All 9 Merlin 1D engines nozzles had already been covered yesterday.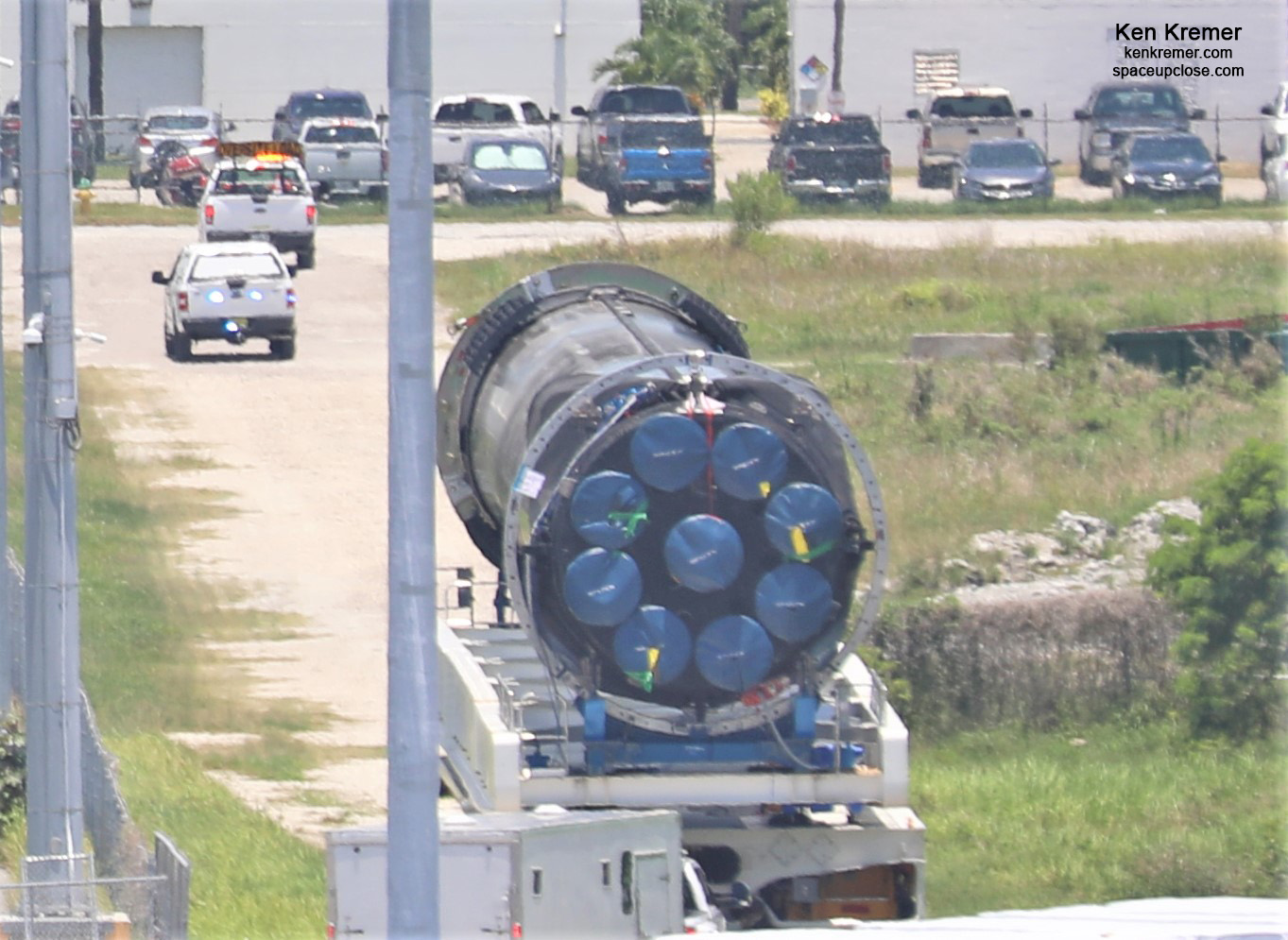 Wasting no time the crews then backed the wheeled transporter cradling the booster out away from the North Cargo Pier 6 work site at lunchtime around 12:30 p.m. ET.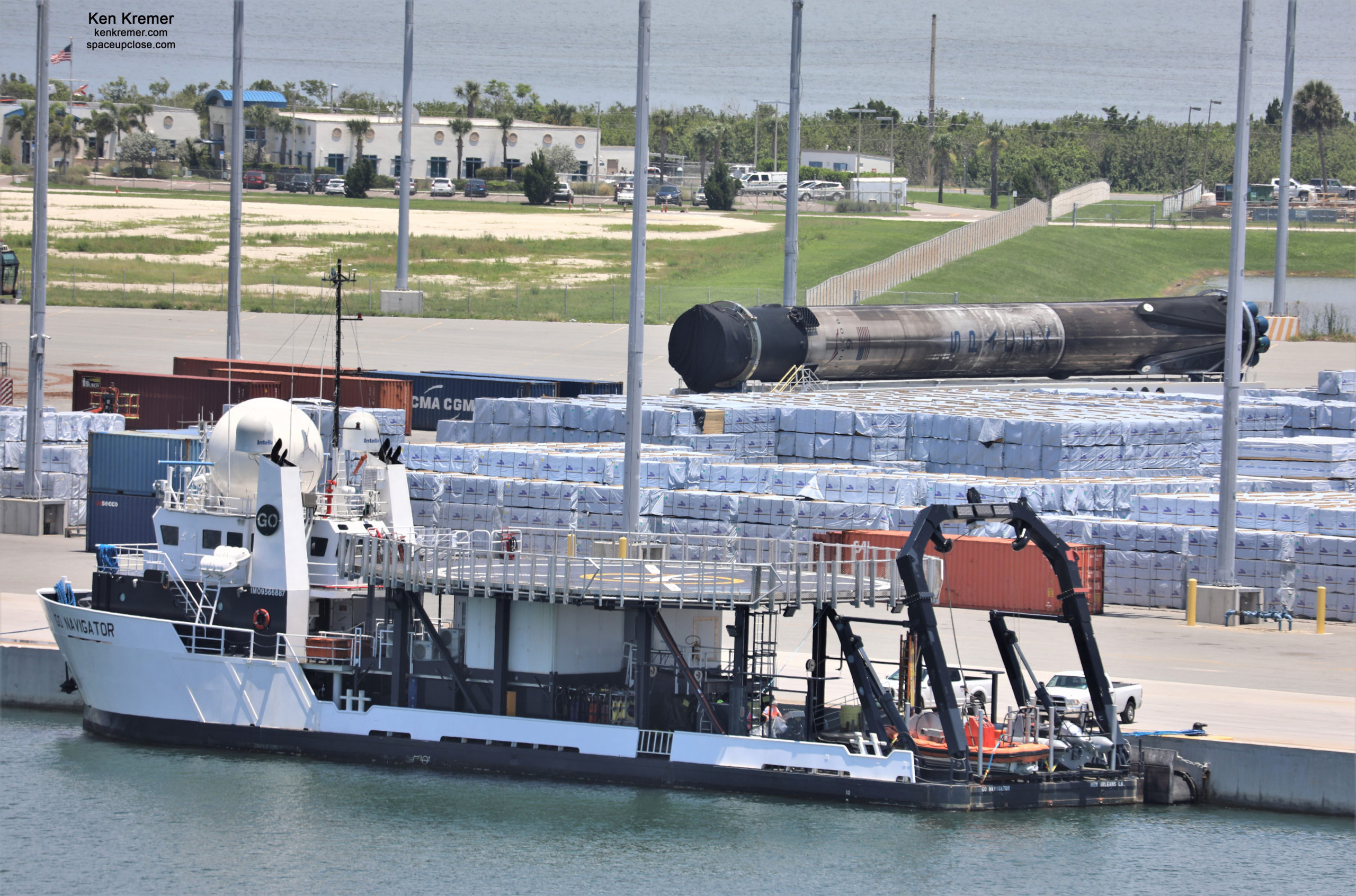 They maneuvered the rather sooty but gorgeous and venerable stage meandering around vast canyons of shipping containers and assorted hardware and vehicles and buildings at the Port until they finally drove free onto the main highway – escorted by multiple security vehicles.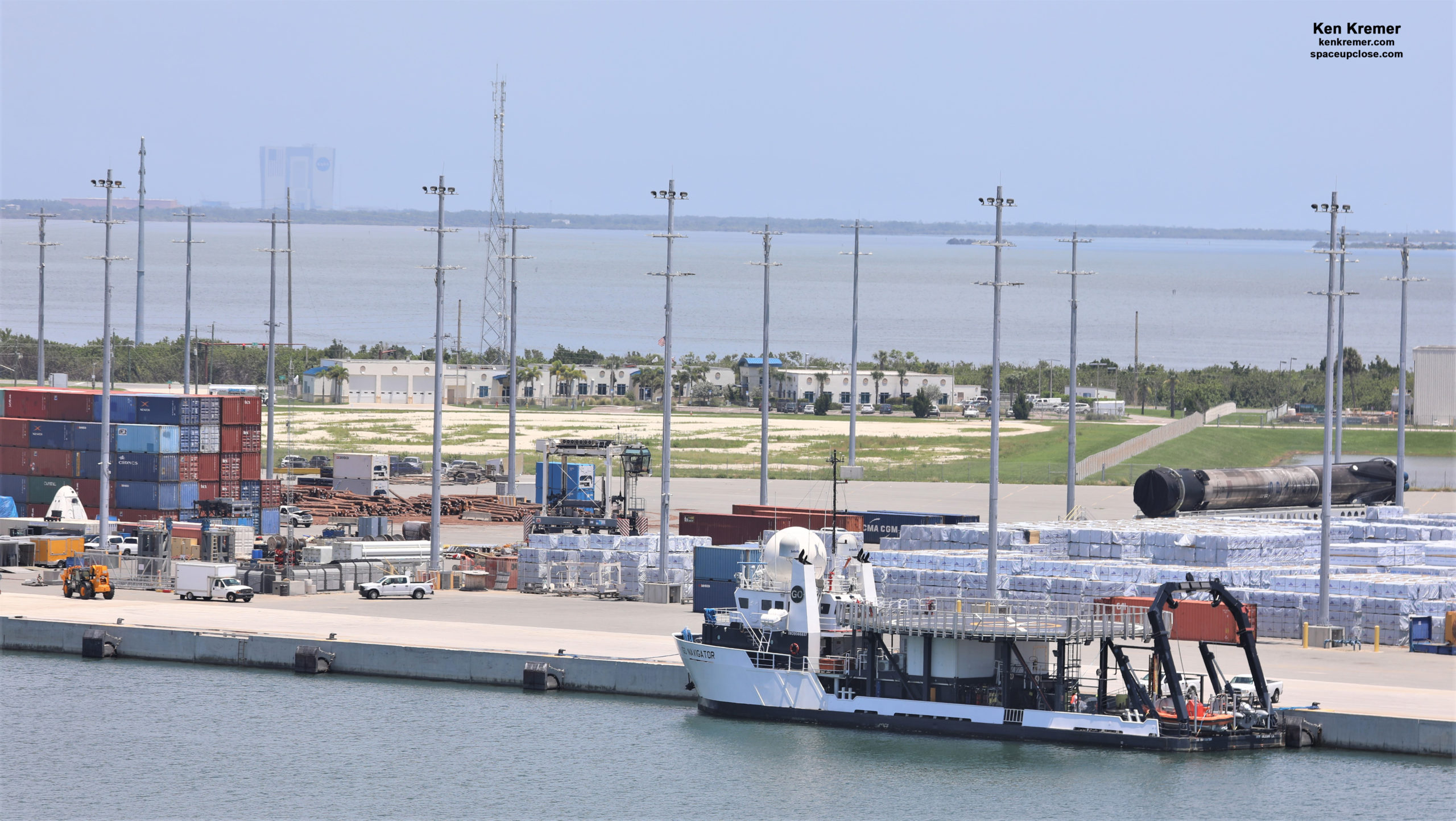 I watched all the booster action at the Port from several locations as well as an exquisite elevated from the newly reopened Exploration Tower – offering a birds eye contextual perspective.
Enjoy our eyewitness Space UpClose photo gallery of the ring clamp and booster work and departure from the Port to the Cape.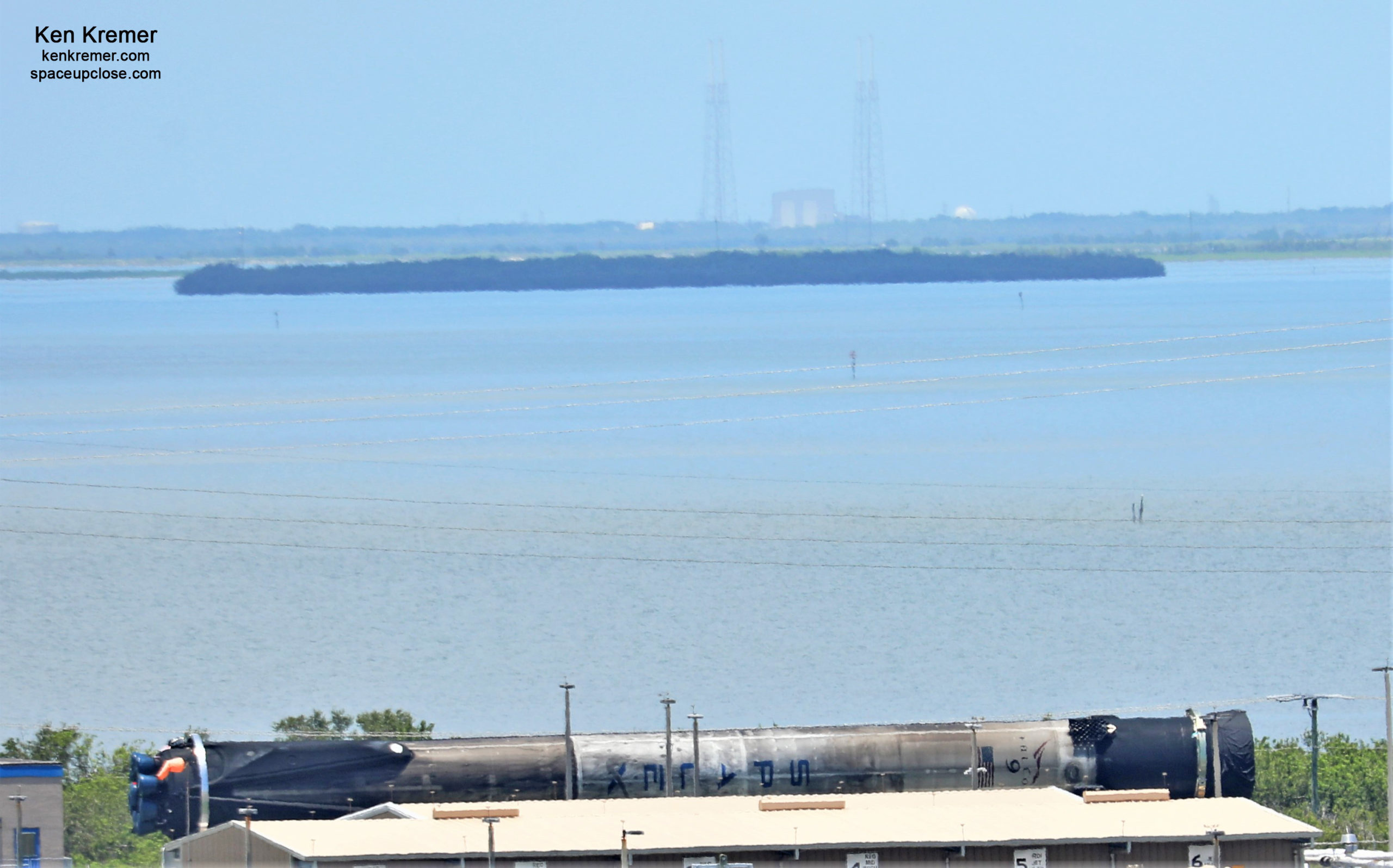 Also check out our earlier galleries of the leg retraction and Port arrival earlier this week of the launched and landed Falcon 9 booster 1049.5 standing both vertical and resting horizonal throughout this week of the SpaceX crane crew efforts ongoing at Port Canaveral.
Check back as the gallery grows.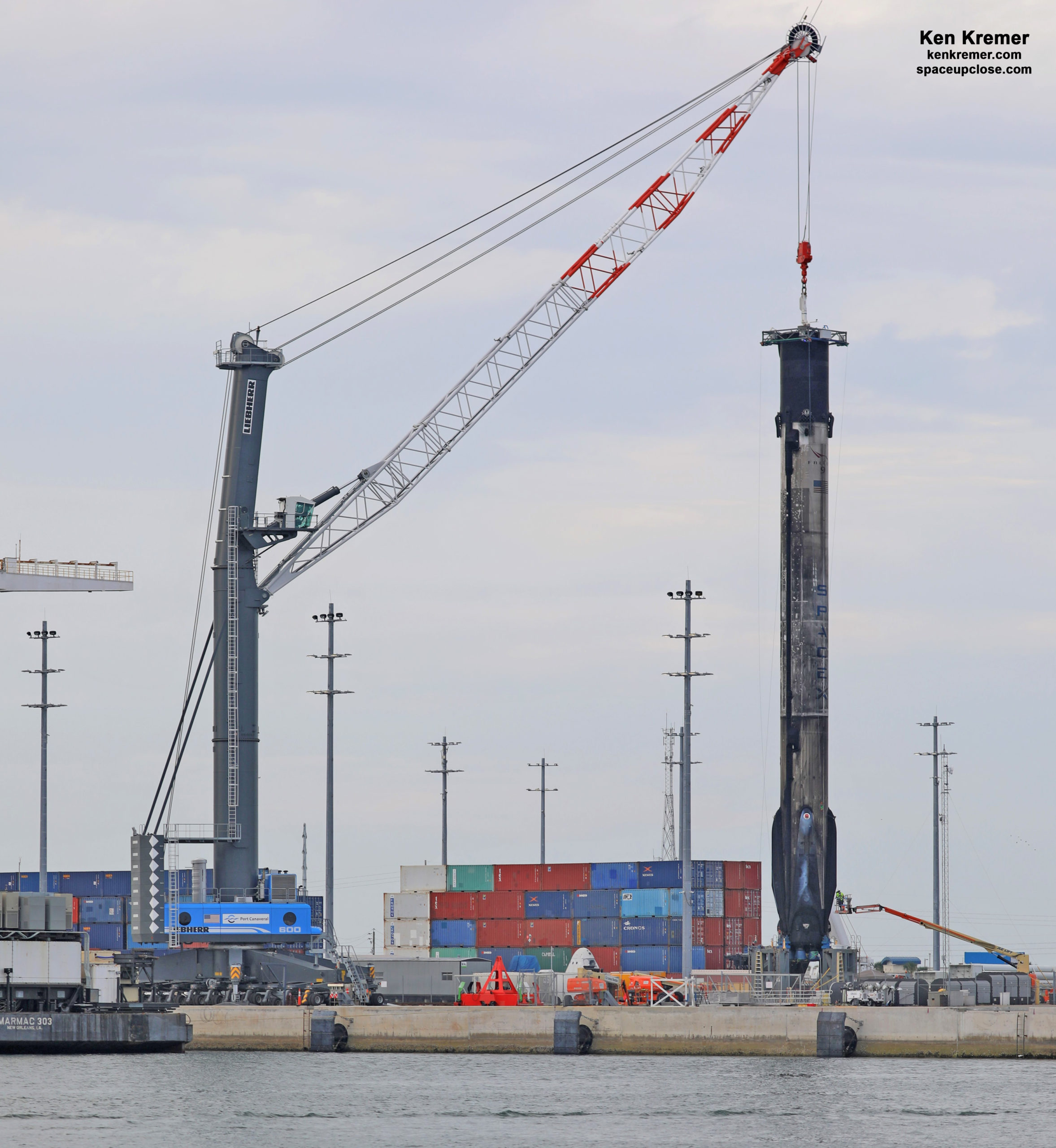 This booster B1049.5 from the 8th Starlink mission returned triumphantly to Port Canaveral Sunday evening, June 7, standing upright and sooty atop the 'Just Read the Instructions' (JRTI) ocean going droneship – under heavily overcast skies and delayed by poor East Coast weather all week as we reported earlier.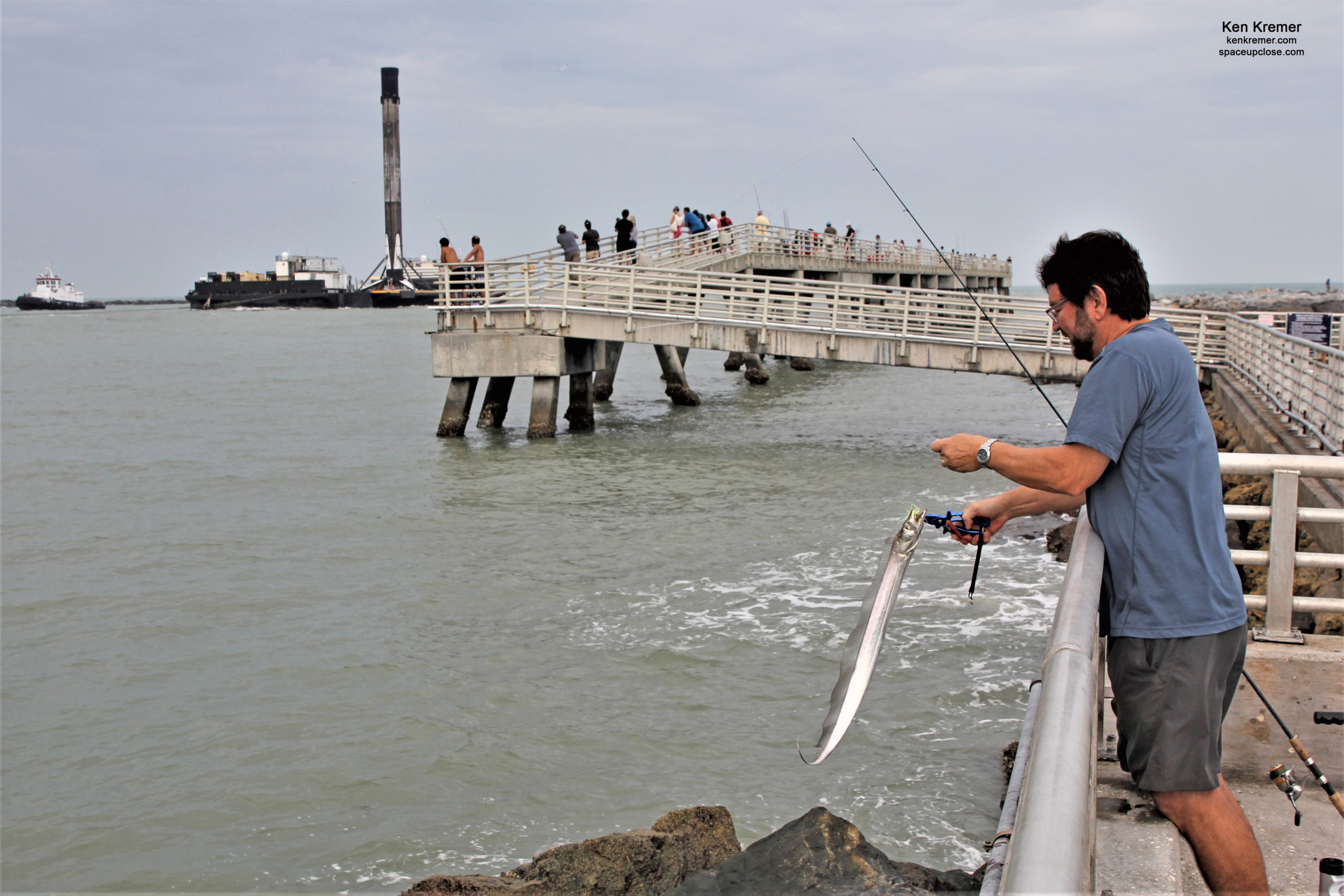 The mission began with the spectacular liftoff of the 8th Starlink commercial mission that took place Wednesday at 9:25 p.m. June 3 (0125 GMT Thursday June 4) from seaside Launch Complex-40 on Cape Canaveral Space Force Station, FL.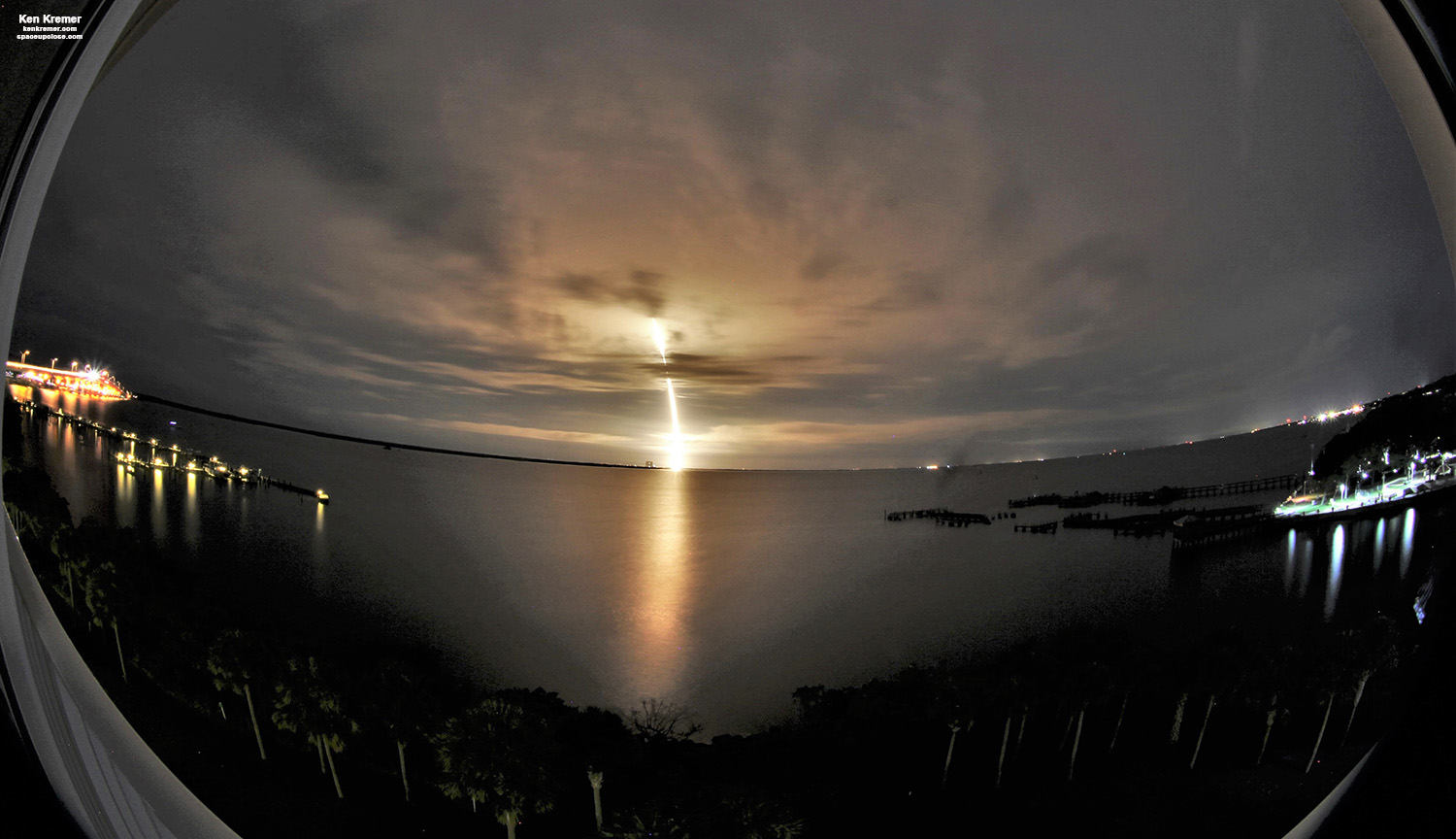 SpaceX Falcon 9 booster 1049 successfully streaked to orbit and carried out the eighth Starlink launch of a batch of 60 broadband internet satellites into heavily overcast skies Wednesday evening from the Florida Space Coast.
Although this was the third Falcon 9 first stage to be recycled to a fifth launch – this mission marked the first time a fifth launched booster was safely and softly landed for another recycle – very likely to a record breaking sixth launch and landing.
The Falcon 9 was previously used to launch two Starlink missions – most recently on Jan. 6 – as well as the Iridium-8 and Telstar 18 VANTAGE.
The Starlink fleet of broadband internet satellites in low Earth orbit will now grow to some 480 satellites since all went well.
This Starlink launch counts as the 86th Falcon 9 launch and the 9th SpaceX Falcon 9 launch of 2020.
The safe landing on JRTI counts as the 53rd to date – by land or by sea since Dec 2015.
SpaceX CEO Elon Musk says these upgraded Block 5 version Falcon 9 first stages are designed for 10 flights before requiring extensive refurbishment.
So far SpaceX has achieved 5 launches with the same booster. This Block 5 Falcon 5 is the most advanced version.
The new advances in leg retraction and recycling mark further huge milestones on the road to rocket reusability pioneered by SpaceX and CEO Elon Musk – in order to slash launch costs drastically and thereby enable more satellite, science and exploration mission launches.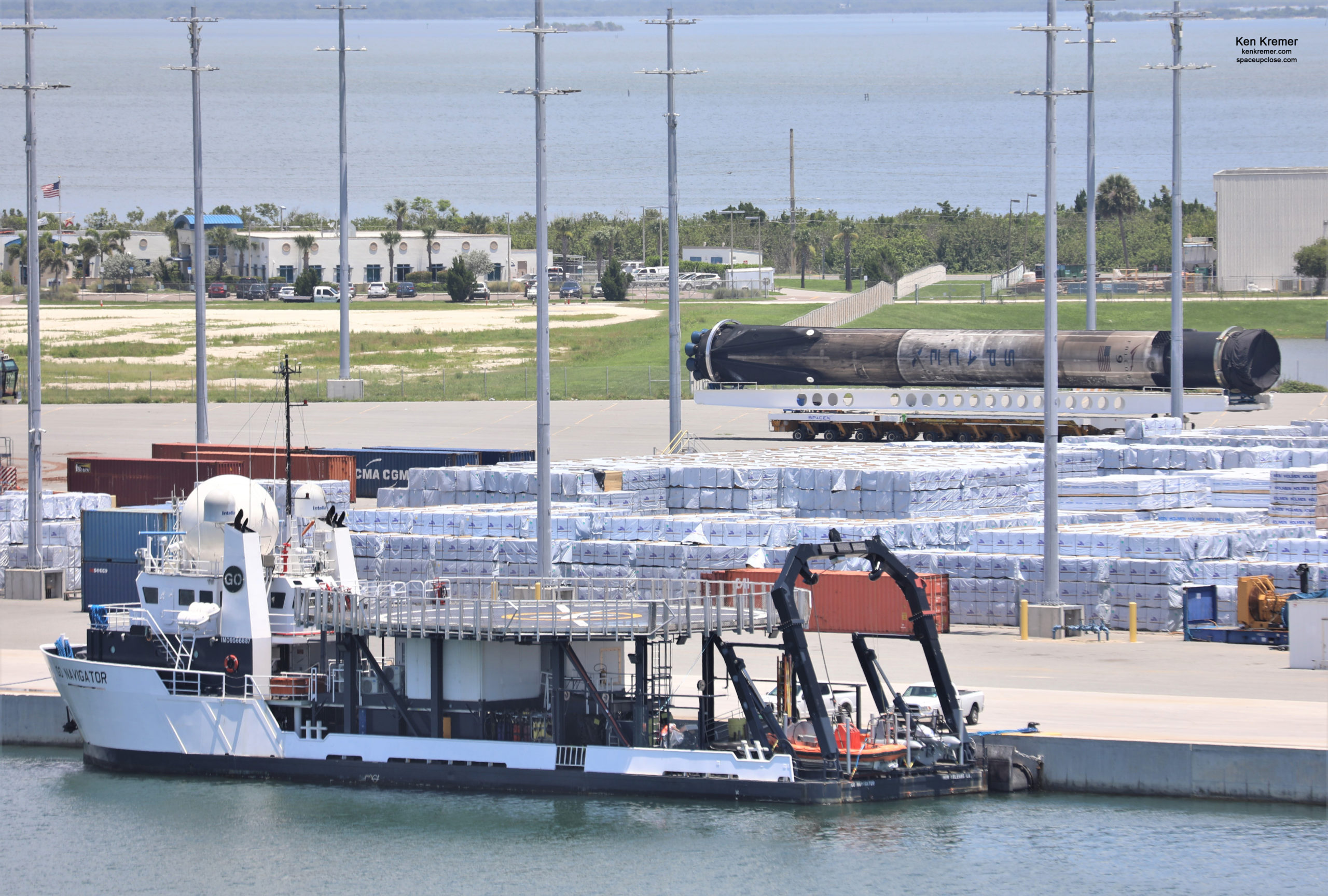 Watch Ken's continuing reports about Commercial Crew and Artemis and onsite for live reporting of upcoming and recent SpaceX and ULA launches including Demo-2, Starlink, X-37B, Solar Orbiter, Mars 2020 and more at the Kennedy Space Center and Cape Canaveral Space Force Station.
Stay tuned here for Ken's continuing Earth and Planetary science and human spaceflight news: www.kenkremer.com –www.spaceupclose.com – twitter @ken_kremer – email: ken at kenkremer.com
Dr. Kremer is a research scientist and journalist based in the KSC area, active in outreach and interviewed regularly on TV and radio about space topics.
………….
Ken's photos are for sale and he is available for lectures and outreach events
Ken's upcoming outreach events:
Jun 12: 7 PM, Quality Inn Kennedy Space Center, Titusville, FL. "SpaceX Demo-2 and Starlink launches and NASA/ ULA Atlas V Mars 2020 rover and more launches" Free. In hotel lobby. Photos for sale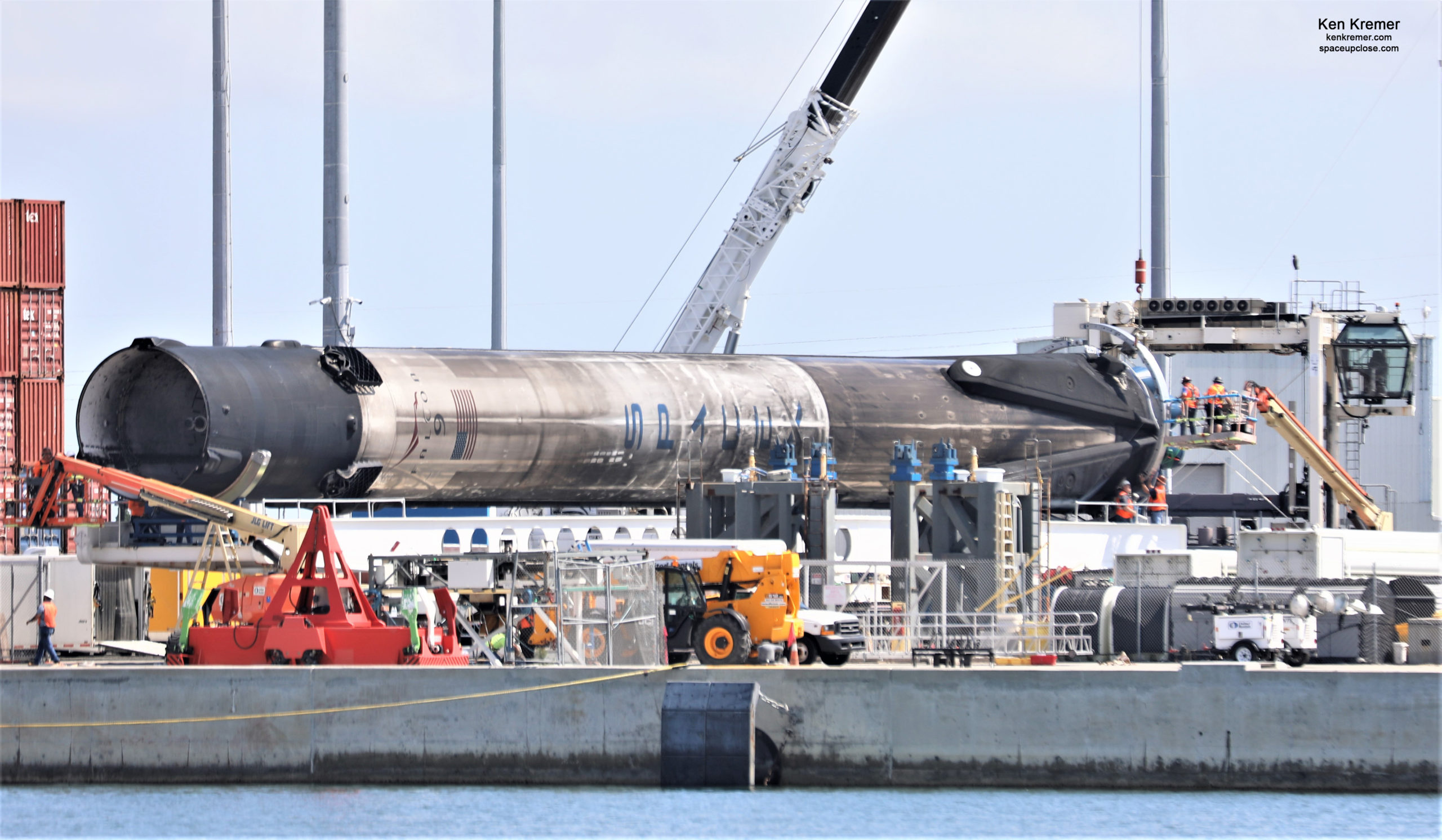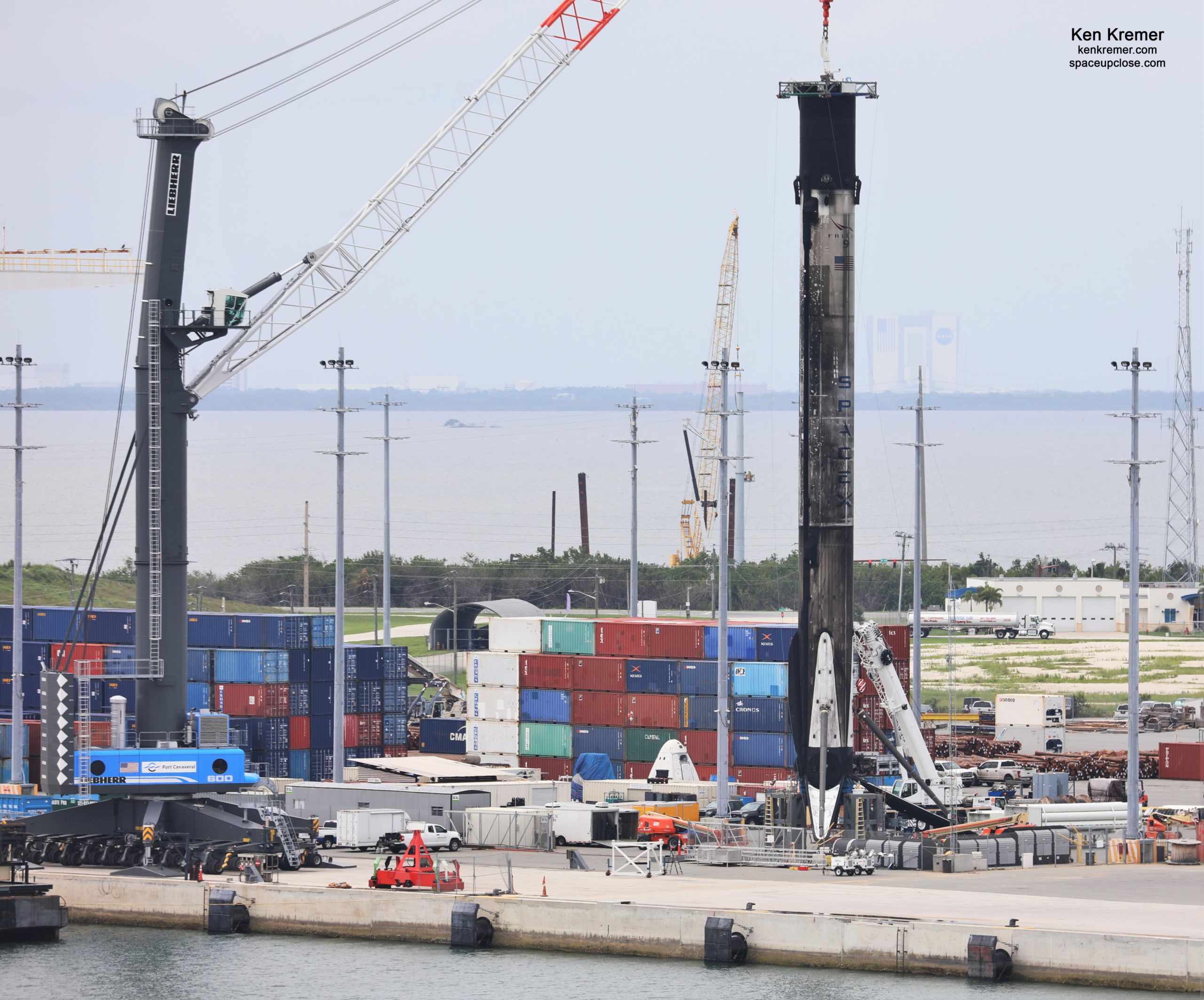 x