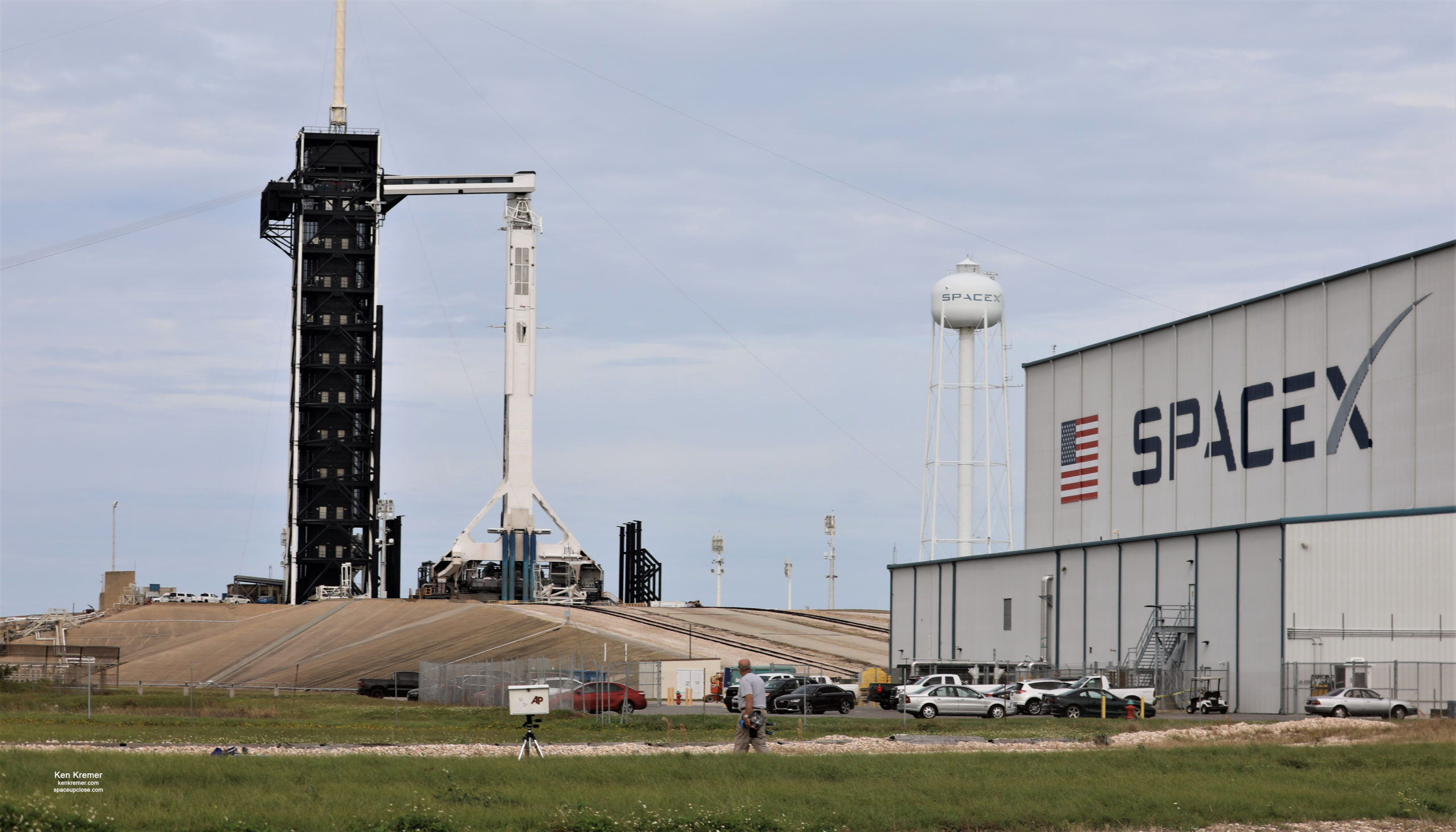 For SpaceUpClose.com & RocketSTEM
KENNEDY SPACE CENTER, FL –  Poor weather conditions in the recovery area for the 1st stage booster forced NASA and SpaceX to push the launch of the first upgraded Crew Dragon bound for the International Space Station (ISS) back 1 day to Sunday, Dec. 6 from Florida's space coast.
Weather conditions in the Atlantic Ocean booster recovery area are expected to improve Sunday from the choppy seas and unacceptable wave heights that caused this delay – but remain a focus for the launch team using the 4x recycled 'flight-proven' Falcon 9 on the 21st Commercial Resupply Services mission, dubbed CRS-21, to the International Space Station, under the auspices of NASA's commercial cargo program.
If the GO is given the SpaceX Cargo Dragon will deliver over 3 tons of critical NASA science and supplies and a new commercial airlock for science payloads to the International Space Station (ISS) and her recently enlarged multinational crew of 7 humans
Liftoff of the SpaceX Falcon 9 rocket carrying the Cargo Dragon supply ship on the CRS-21 resupply mission to the ISS is targeted for 11:17 a.m. EST (1617 GMT), Sunday, Dec. 6, from seaside Launch Complex 39A on NASA's Kennedy Space Center (KSC) in Florida.
Due to poor weather in the recovery area for today's attempt, now targeting Sunday, December 6 at 11:17 a.m. EST for launch of CRS-21

— SpaceX (@SpaceX) December 5, 2020
NASA live launch countdown coverage begins at 10:45 a.m.. EST. on NASA TV and the agency's website.
Follow along also on the NASA blog.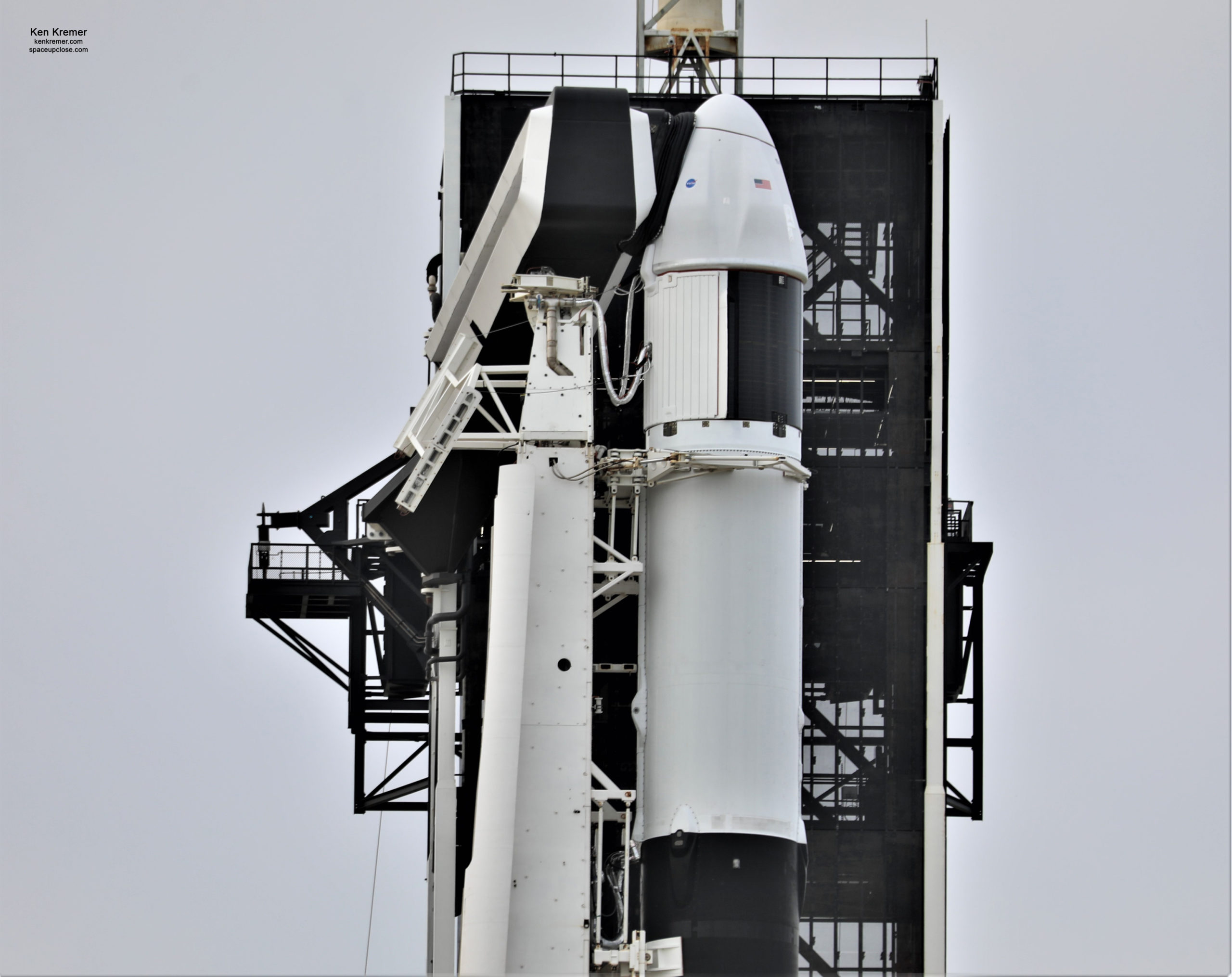 Enjoy our Space UpClose prelaunch photos of the Falcon 9 and Cargo Dragon raised vertical on pad 39A at KSC from the team of Ken Kremer and Jean Wright.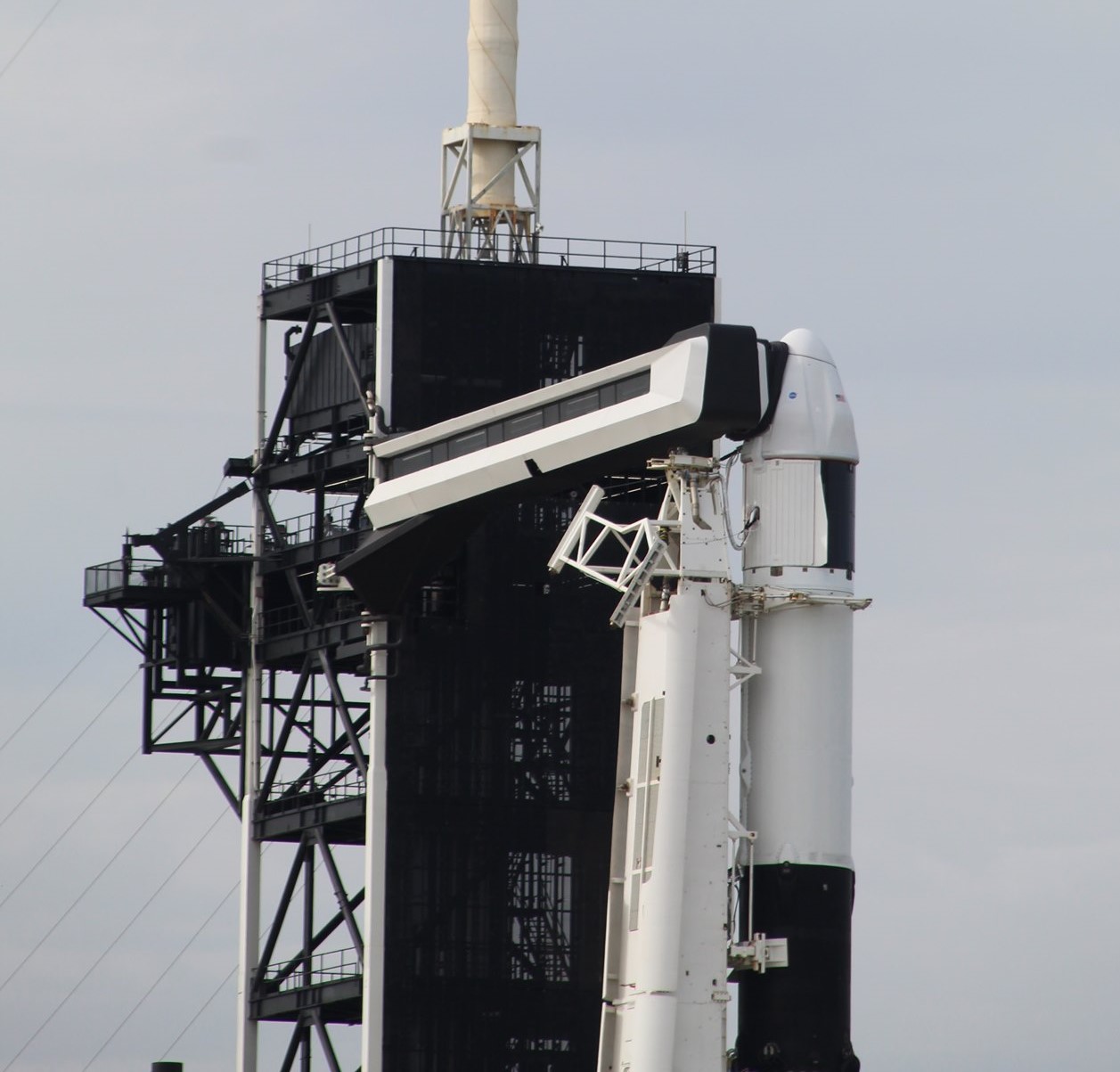 The SpaceX Cargo Dragon CRS-21 launch window is 'instantaneous' meaning any delay for weather or technical reasons forces a 2 day scrub to Tuesday, Dec. 8.
The weather odds are decent for Sunday
Air Force weather officials with the 45th Space Wing are now predicting a 60% chance of favorable weather conditions for liftoff Sunday, Dec. 6
The primary concern is for the thick cloud layer rule.
The weather improves slightly in case of a 2 day delay to Tuesday, Air Force weather officials are now predicting a 70% chance of favorable weather conditions for liftoff, Dec. 8
A launch Sunday would lead to docking Monday, Dec. 7, for the Dragon to deliver about 6,400 pounds of important science and research, cargo supplies, and the first privately funded commercial airlock to the Expedition 64 crew aboard the orbiting laboratory, says NASA.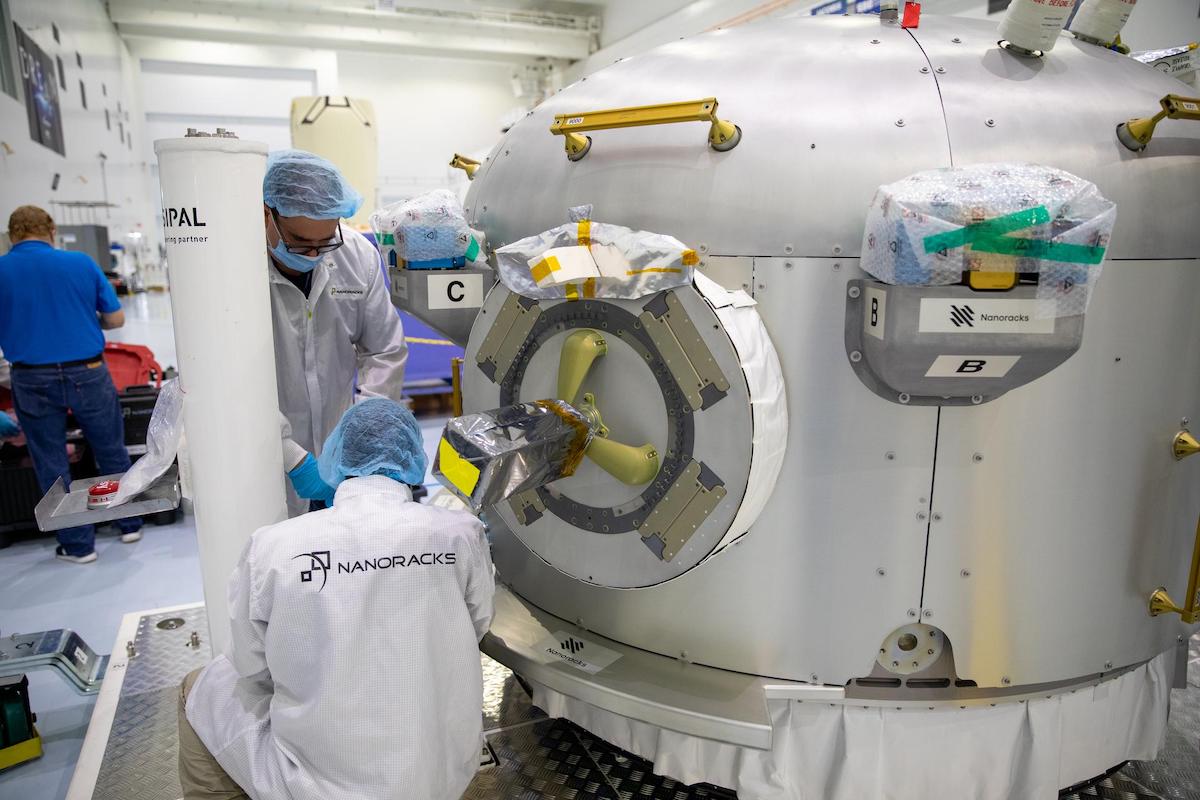 The privately funded Nanoracks Bishop Airlock is a new commercial platform 5 times bigger than the Japanese airlock on the Japanese Experiment Module (JEM) already in use. It will vastly increase the ability to deploy more cubesats and house externally mounted research payloads.
For complete details read our preview story with more photos – here.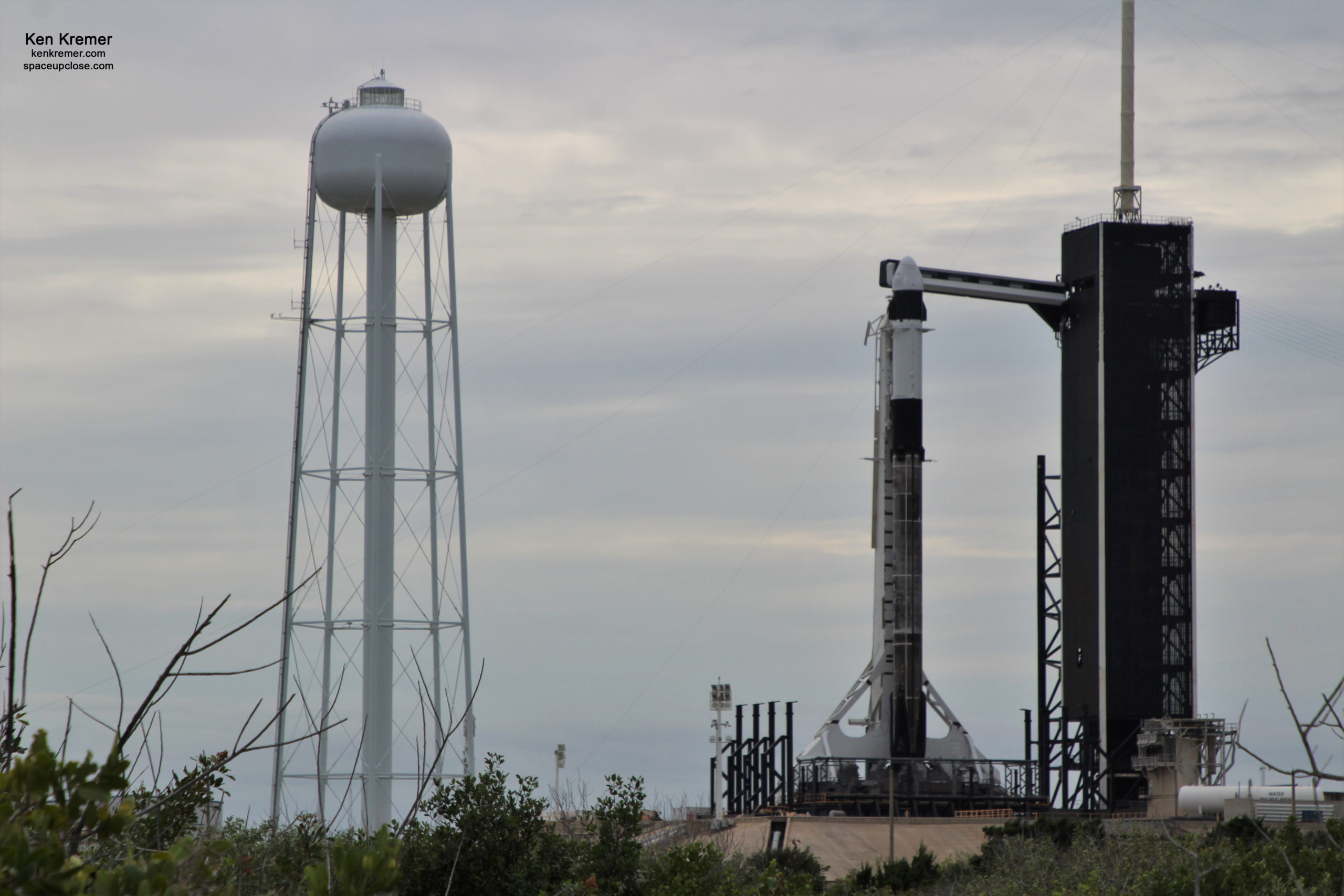 My interview about competitor Sierra Nevada Corp Dream Chaser space plane resupply mission to ISS featured on Spectrum News 13 Orlando on Dec 4.
https://www.mynews13.com/fl/orlando/news/2020/12/03/space-florida-wants-shuttle-like-landings-to-return-to-the-space-coast#
Watch Ken's continuing reports about SpaceX Cargo and Crew Dragons, Starlink, Commercial Crew and Artemis and onsite for live reporting of upcoming and recent SpaceX and ULA launches including Crew-1, Starlink, X-37B, Solar Orbiter, Mars 2020, NRO spysats and more at the Kennedy Space Center and Cape Canaveral Space Force Station.
Stay tuned here for Ken's continuing Earth and Planetary science and human spaceflight news: www.kenkremer.com –www.spaceupclose.com – twitter @ken_kremer – email: ken at kenkremer.com
Dr. Kremer is a research scientist and journalist based in the KSC area, active in outreach and interviewed regularly on TV and radio about space topics.
………….
Ken's photos are for sale and he is available for lectures and outreach events
Please consider supporting Ken's work by donating at Patreon:
https://www.patreon.com/kenkremer