For SpaceUpClose.com & RocketSTEM
CAPE CANAVERAL SPACE FORCE STATION, FL – The fiery nighttime liftoff of the Turksat 5A telecommunications satellite for Turkey on Thursday officially opened what is expected to be a rapid fire and possibly record setting cadence of launches by SpaceX in 2021 soaring aloft from both Florida's East Coast Spaceport and the firms West Coast California Spaceport.
The spectacular evening SpaceX launch of Turkish owned Turksat 5A comsat on a 4x recycled Falcon 9 launch marks a magnificent start as the 1st liftoff of 2021 from the US and Florida's Space Coast.
The SpaceX Falcon 9 Turksat 5A blastoff finally took place at 9:15 p.m. ET Thursday, Jan. 7, 2021 from seaside Space Launch Complex 40 (SLC-40) on recently renamed Cape Canaveral Space Force Station.
The brilliant display of rocket fire and fury commenced as the 9 Merlin 1D first stage engines roars to life and ignited with 1.7 million pounds of liftoff thrust fueled by liquid oxygen (LOX) and RP-1 propellants.
The 229-foot-tall (70-meter) 'flight-proven' Falcon 9 rocket was raised erect Thursday morning and successfully delivered Airbus-built Turksat 5A to a geosynchronous transfer orbit (GTO).
No prelaunch static fire test was conducted – as had been routine in the past.
The Falcon 9 launch opening the 2021 season occurred at last about 43 minutes later than expected when unexplained issues cropped up and engineers made no announcement of a delay when they not fuel the rocket – as evidenced by a lack of fuel venting from the booster.
At last the normal LOX venting appeared at about 8:58 p.m. ET some 20 minutes before the liftoff SpaceX finally announced was retargeted to 9:15 p.m.
Falcon 9 soared off pad 40 and stage separation occurred about two and a half minutes after liftoff.
SpaceX later announced that the launch delay was due to a downrange tracking station issue in Gabon.
Türksat 5A was placed in a geosynchronous orbit at 31 degrees East at an altitude of about 22,000 miles (nearly 36,000 kilometers) above Earth to provide telecommunication and direct TV broadcasting services over a broad geographic region between west of China and east of England stretching over Turkey, as well as Europe, Central Asia, the Middle East and Africa.
See our Up Close photos of the launch and prelaunch from pad 40 taken Thursday.
The Turkish government soon confirmed that SpaceX successfully launched the Turkish communications satellite into orbit late Thursday.
The satellite will settle into orbit in four months and start service in the second half of 2021, according to Turkey's Transport and Infrastructure Ministry, which said the nation's frequency and orbit rights are guaranteed for the next 30 years.
Turkish Deputy Minister of Transport and Infrastructure Omer Fatih Sayan called Turksat 5A "one of the newest generation satellites that give us the opportunity to improve our capability in space."
"With Turksat 5A, we would be firstly protecting our orbital rights and we would be providing commercial services by means of broadcasting and communications, especially internet services with the Ku-band to the rural areas," he told reporters in front of SpaceX's mission control center in Cape Canaveral.
Sayan said it will take about 140 days for Turksat 5A to enter into its orbit. Then the satellite will be tested for a month. It will be controlled at the Turksat facility in the capital Ankara.
Up to 40 US launches could take place in 2021 between SpaceX and ULA – well above last years mark of 31.
SpaceX successfully landed the first stage booster B1060.4 for a fourth time on the Atlantic Ocean droneship "Just Read the Instruction"s (JRTI) prepositioned at sea in the Atlantic Ocean about 400 miles 640 km offshore of Cape Canaveral and Florida's east coast about eight and a half minutes after liftoff
"Falcon 9's first stage has landed on the Just Read the Instructions droneship," SpaceX tweeted with video:
Falcon 9's first stage has landed on the Just Read the Instructions droneship pic.twitter.com/HNrvxgRuQA

— SpaceX (@SpaceX) January 8, 2021
The veteran first stage previously launched three times on the the GPS SV03 satellite in June 2020 and two Starlink missions in September and October.
SpaceX also deployed its two payload fairing catcher ships GO Ms Tree and GO Ms Chief to try recover both nose cone halves.
Prime contractor for Türksat is Airbus and it will serve both civilian, government and military needs.
"Built by Airbus Defense and Space with significant Turkish contributions, the Turkish 5A satellite will provide Ku-band television broadcast services over Turkey, the Middle East, Europe, and Africa," SpaceX's website says.
The satellite will carry 42 transponders and will be located at a somewhat unused Turkish orbital slot at 31 degrees east.
The satellite has a launch mass of 3,400 kg (7,500 lb) carrying 42 Ku-band transponders.
The expected on-orbit lifetime will be 15 years.
Adil Karaismailoglu, Turkey's transport, and infrastructure minister, said last year that Turkey's new communication satellites, including Turksat 5A, 5B and 6A, will make the country more powerful in space.
Liftoff of Turksat 5B is expected in the second half of 2021 on another SpaceX Falcon 9.
Turksat 5A liftoff video from SpaceX:
Liftoff! pic.twitter.com/Vp4t5zLece

— SpaceX (@SpaceX) January 8, 2021
Turksat 5A deployment video from SpaceX:
Deployment of Turksat 5A confirmed pic.twitter.com/M1Ie1018JH

— SpaceX (@SpaceX) January 8, 2021
Watch my Jan. 7 interview on TRT Turkish TV live about Turksat 5A launch on a SpaceX Falcon 9 and on ABC 9 Orlando TV News and very super busy year with a slew of 2021 upcoming launches from Florida Spaceport
Video Caption: Turkey has launched a new communication satellite from the US-based technology company SpaceX from Cape Canaveral, Florida. Founder & Managing Editor for Space UpClose website Ken Kremer has more on logistics and technicalities of launching a satellite Turksat 5A on Jan. 7, 2021
ABC 9 WFTV
https://www.wftv.com/video/?id=bddd5e4d-5f8e-44a4-8371-993899d0cfd6
https://www.wftv.com/video/?id=bddd5e4d-5f8e-44a4-8371-993899d0cfd6&fbclid=IwAR1AhhnYFqYCiVF1cbbLp_acB-o735EpnShyX1k1QP1iLK-ixs55zD66HV0
SpaceX released their launch images here:
"Images from Falcon 9's first launch of the year and 50th flight of a previously flown booster → "
Images from Falcon 9's first launch of the year and 50th flight of a previously flown booster → https://t.co/095WHX44BX pic.twitter.com/FxJAKbWy6N

— SpaceX (@SpaceX) January 8, 2021
Watch Ken's continuing reports about NASA missions, SpaceX, Artemis, Starlink, Commercial Crew and Artemis and onsite for live reporting of upcoming and recent SpaceX and ULA launches including Demo-2, Starlink, X-37B, Solar Orbiter, Mars 2020 and more at the Kennedy Space Center and Cape Canaveral Space Force Station.
Stay tuned here for Ken's continuing Earth and Planetary science and human spaceflight news: www.kenkremer.com –www.spaceupclose.com – twitter @ken_kremer – email: ken at kenkremer.com
Dr. Kremer is a research scientist and journalist based in the KSC area, active in outreach and interviewed regularly on TV and radio about space topics.
………….
Ken's photos are for sale and he is available for lectures and outreach events
Please consider supporting Ken's work by donating at Patreon:
https://www.patreon.com/kenkremer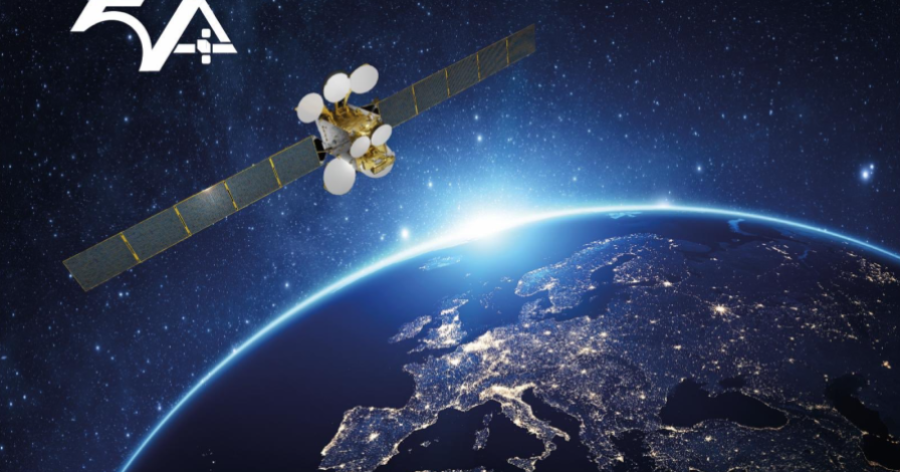 x