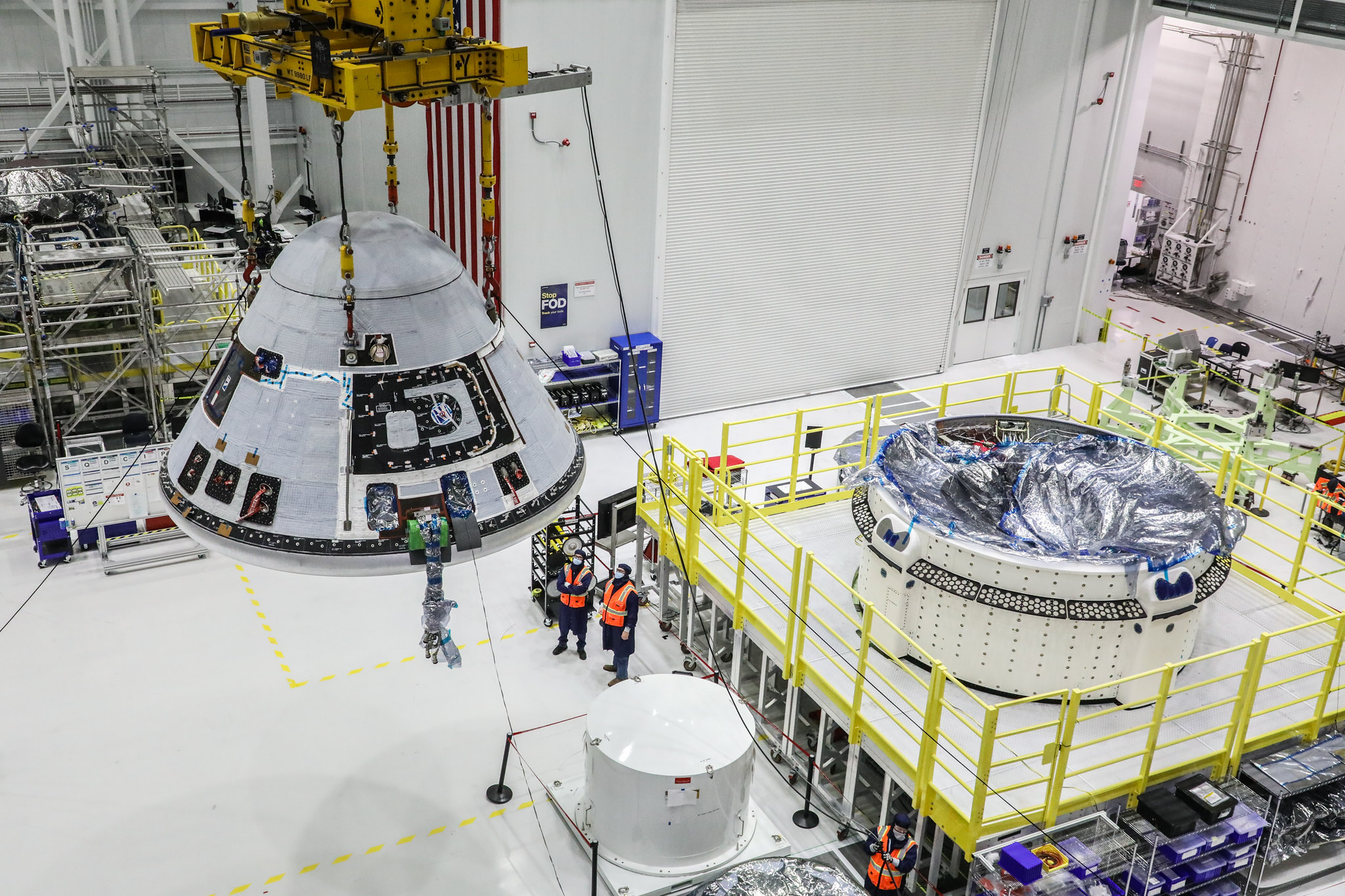 For SpaceUpClose.com & RocketSTEM
CAPE CANAVERAL, FL –  NASA and Boeing have decided to slip the launch of Starliner's second uncrewed flight test to no earlier than NET April 2 to carry our more testing and processing to ensure the spacecraft is ready to safely and effectively carry out the Orbital Flight Test-2 mission to the International Space Station as part of the agencies commercial crew program.
"NASA and Boeing now are targeting no earlier than Friday, April 2, for launch of the agency's Boeing Orbital Flight Test-2 to the International Space Station, NASA said in a statement last week.
The previous target was March 25 and had already been delayed multiple times.
Meanwhile NASA and SpaceX are targeting NET April 20 for launch of the next multinational astronaut crew of four to the ISS on the CREW-2 mission.
"As preparations continue for the second uncrewed flight test, teams remain focused on the safety and quality of the CST-100 Starliner spacecraft and successful launch of the end-to-end test to prove the system is ready to begin flying astronauts to and from the space station as part of NASA's Commercial Crew Program."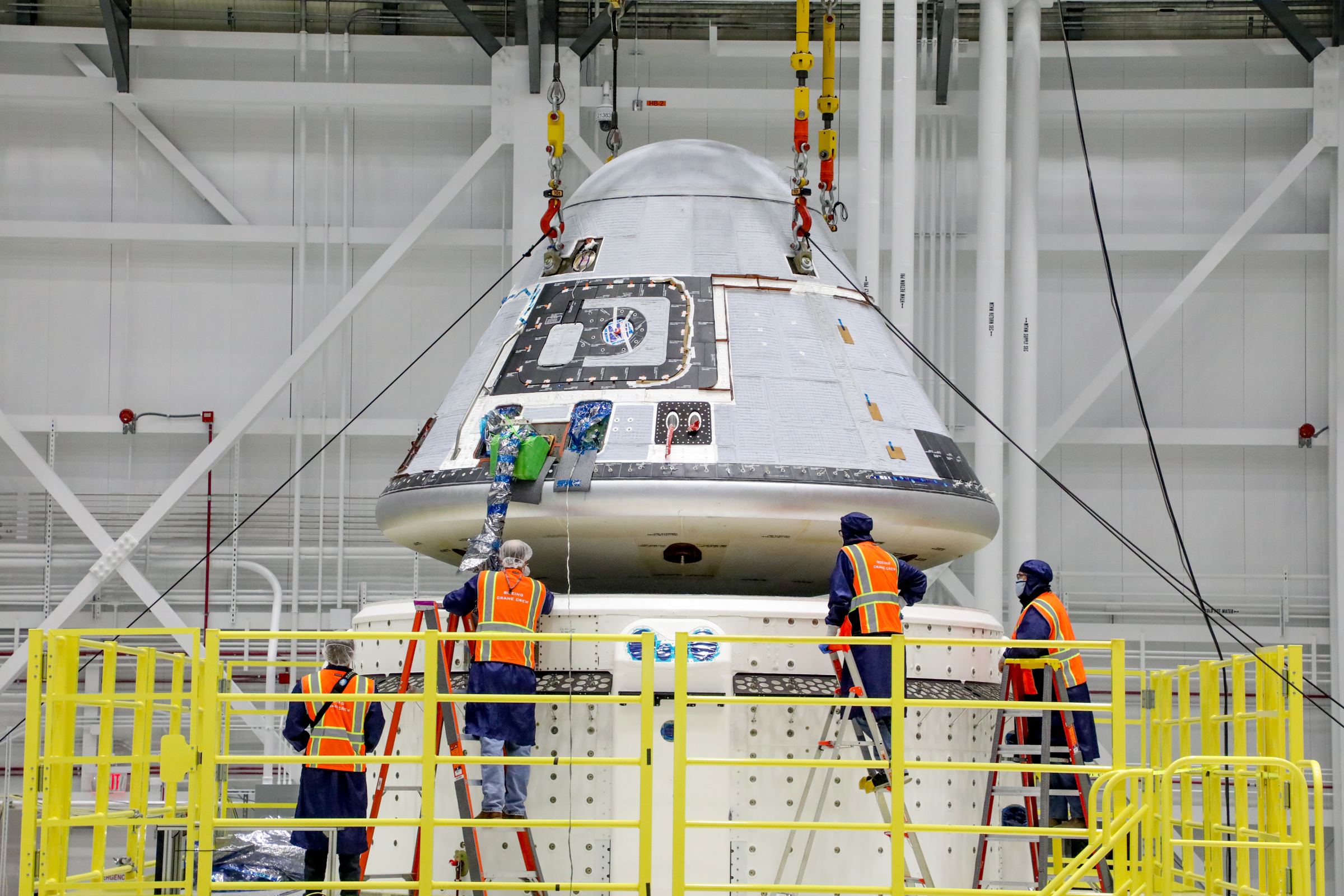 NASA says the Boeing team needs more time to complete Starliner spacecraft and hardware processing and replace an avionics unit after a power surge may have impacted its performance.
"Ahead of final propellant loading, the company recently replaced avionics units affected as a result of a power surge due to a ground support equipment configuration issue during final checkouts."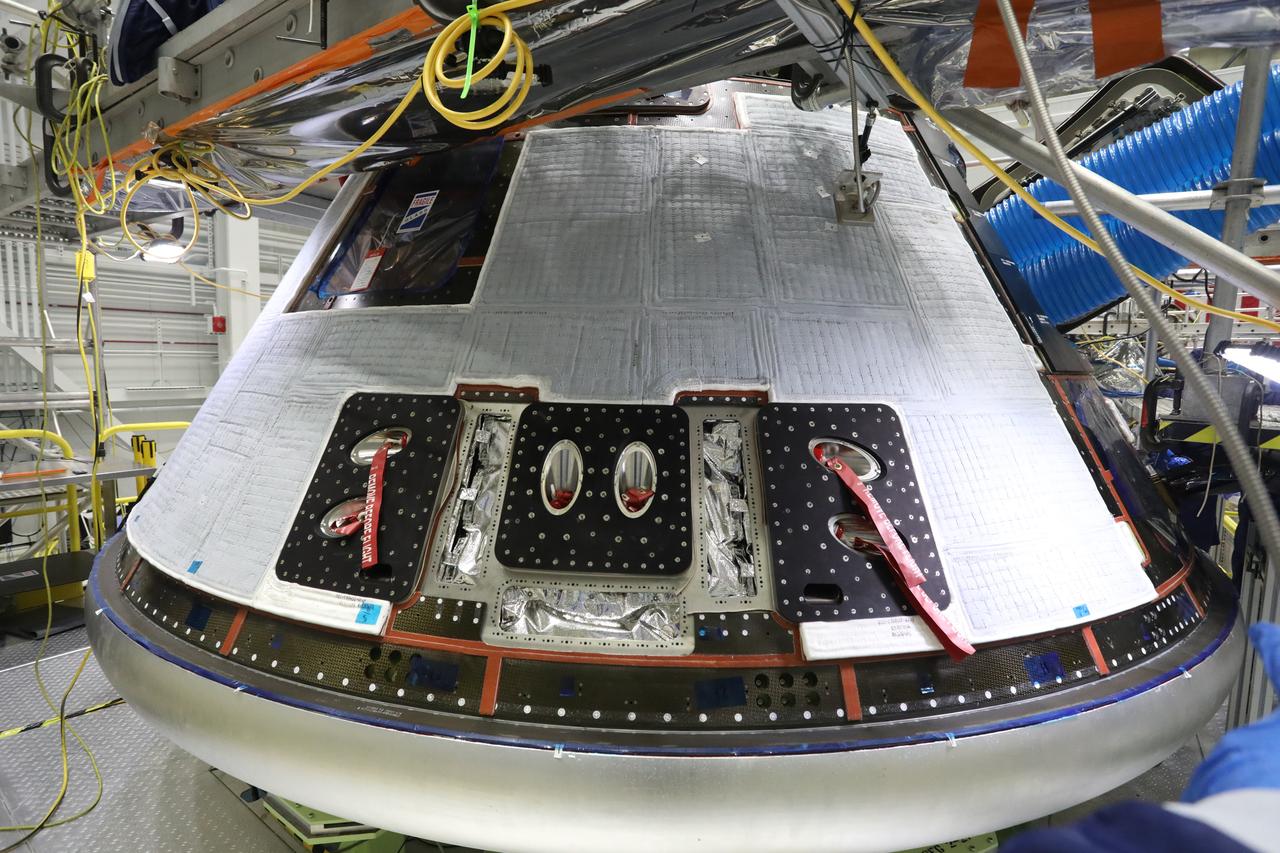 The goal of a second uncrewed test flight OFT-2 is to verify the Starliner CST-100 commercial space taxi is safe and reliable enough to be entrusted to launch NASA astronauts in the future to the International Space Station (ISS).
The original OFT test flight failed to dock at the ISS as planned following launch on 20 December 2019 when a mission elapsed timing error caused the maneuvering thruster to fire longer than planned and expend excess precious fuel and place the ship in the wrong orbit.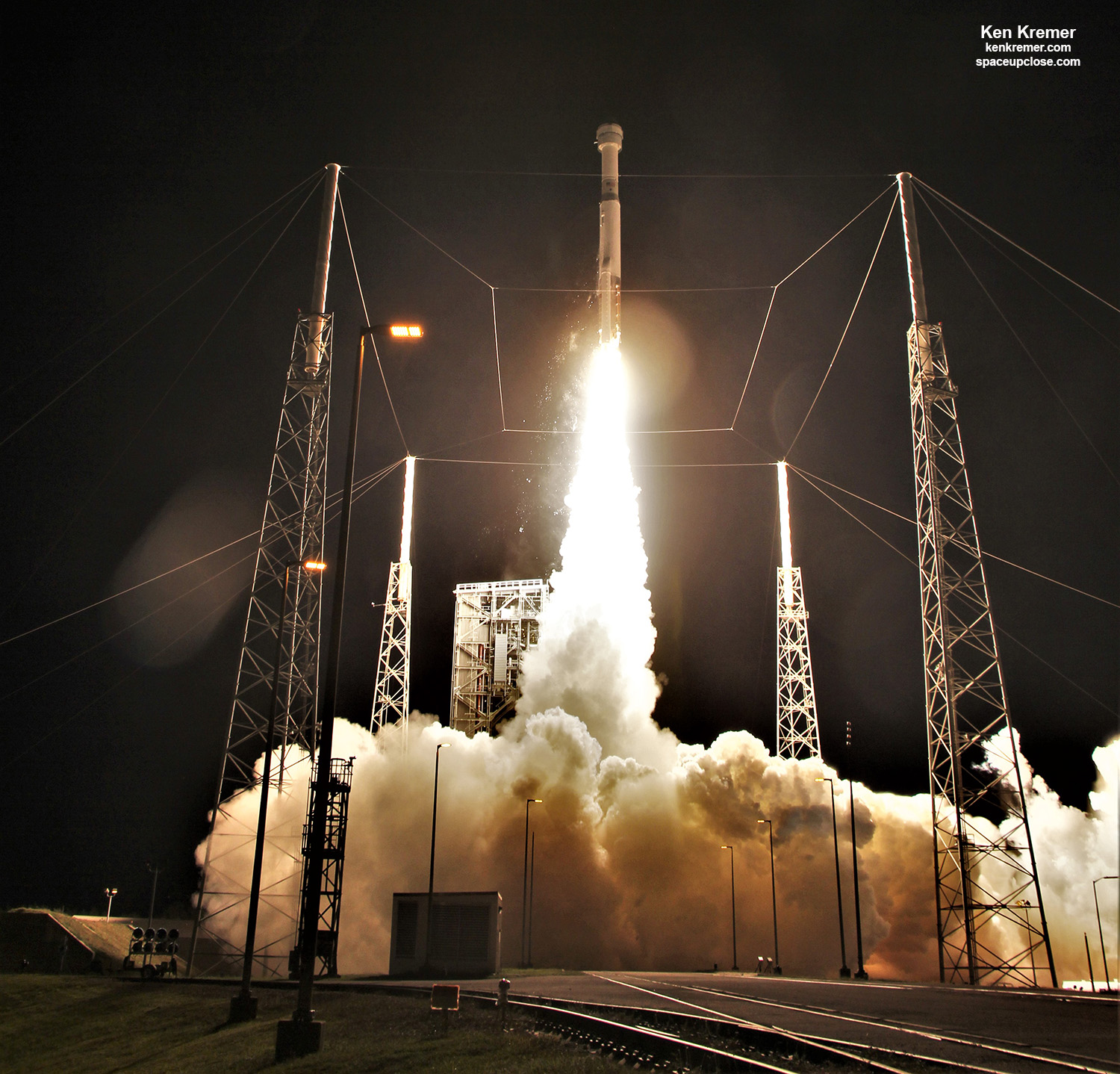 "NASA continues to work alongside Boeing to prepare for this first mission of 2021," said Steve Stich, manager of NASA's Commercial Crew Program.
"The Boeing and NASA teamwork on all aspects of flight preparation including final certification, hazard analysis, and software testing is extraordinary. Even though this uncrewed flight test to the International Space Station is a key milestone on the path to the first Starliner crewed mission planned for later this year, we will fly when we are ready."
A significant testing hurdle yet to be completed by Boeing is the end-to-end mission rehearsal, using high-fidelity flight hardware and final flight software, to ensure the readiness of the team and combined systems.
Boeing did not run a full end-to-end mission rehearsal prior to the original OFT mission which would have revealed several of the problems that ultimately doomed the test flight.
Starliner will launch on the OFT-2 mission on a United Launch Alliance Atlas V rocket augmented with two solid rocket boosters from Space Launch Complex-41 at Cape Canaveral Space Force Station in Florida.
As with OFT the goal is to dock to the space station "and return to land in the western United States about a week later as part of an end-to-end test flight to prove the system is ready to fly crew."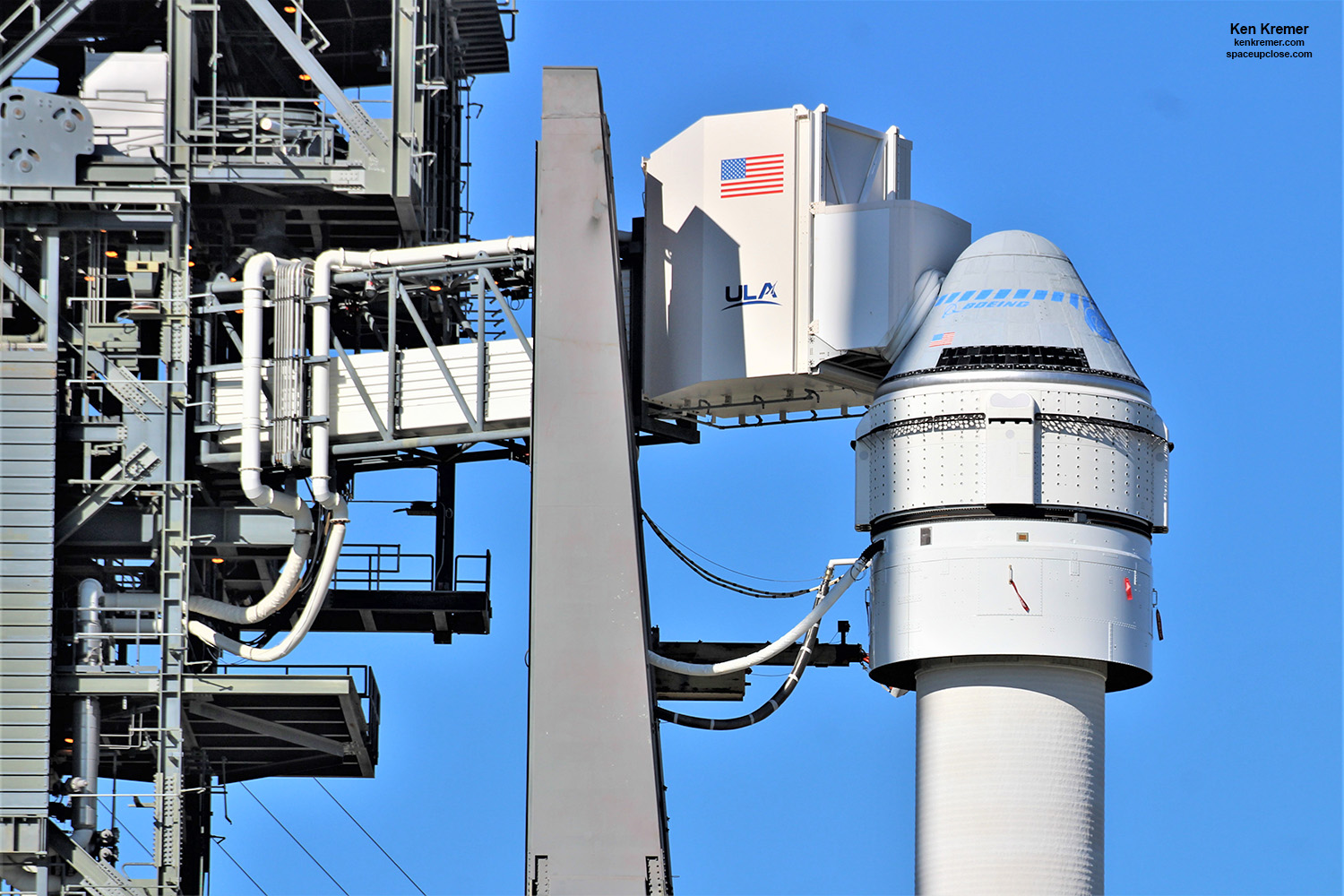 The failures in the original OFT mission have resulted in over a 1 year delay so far to the goal of flying a crew of 3 NASA astronauts on the inaugural crewed mission to the ISS dubbed CFT or Crew Flight Test.
If all goes will CFT will fly as soon as this summer on a ULA Atlas V from pad 41 for a mission of roughly a week or two docked at the ISS.
Watch Ken's continuing reports about Starliner, Mars 2020 Perseverance and Curiosity rovers, Artemis and NASA missions, SpaceX, Starlink, Commercial Crew Starliner and Crew Dragon and onsite for live reporting of upcoming and recent SpaceX and ULA launches including Crew 1 & 2, Demo-2, ISS, X-37B, Solar Orbiter, NRO spysats and national security missions and more at the Kennedy Space Center and Cape Canaveral Space Force Station.
Stay tuned here for Ken's continuing Earth and Planetary science and human spaceflight news: www.kenkremer.com –www.spaceupclose.com – twitter @ken_kremer – email: ken at kenkremer.com
Dr. Kremer is a research scientist and journalist based in the KSC area, active in outreach and interviewed regularly on TV and radio about space topics.
………….
Ken's photos are for sale and he is available for lectures and outreach events
Please consider supporting Ken's work by donating at Patreon:
https://www.patreon.com/kenkremer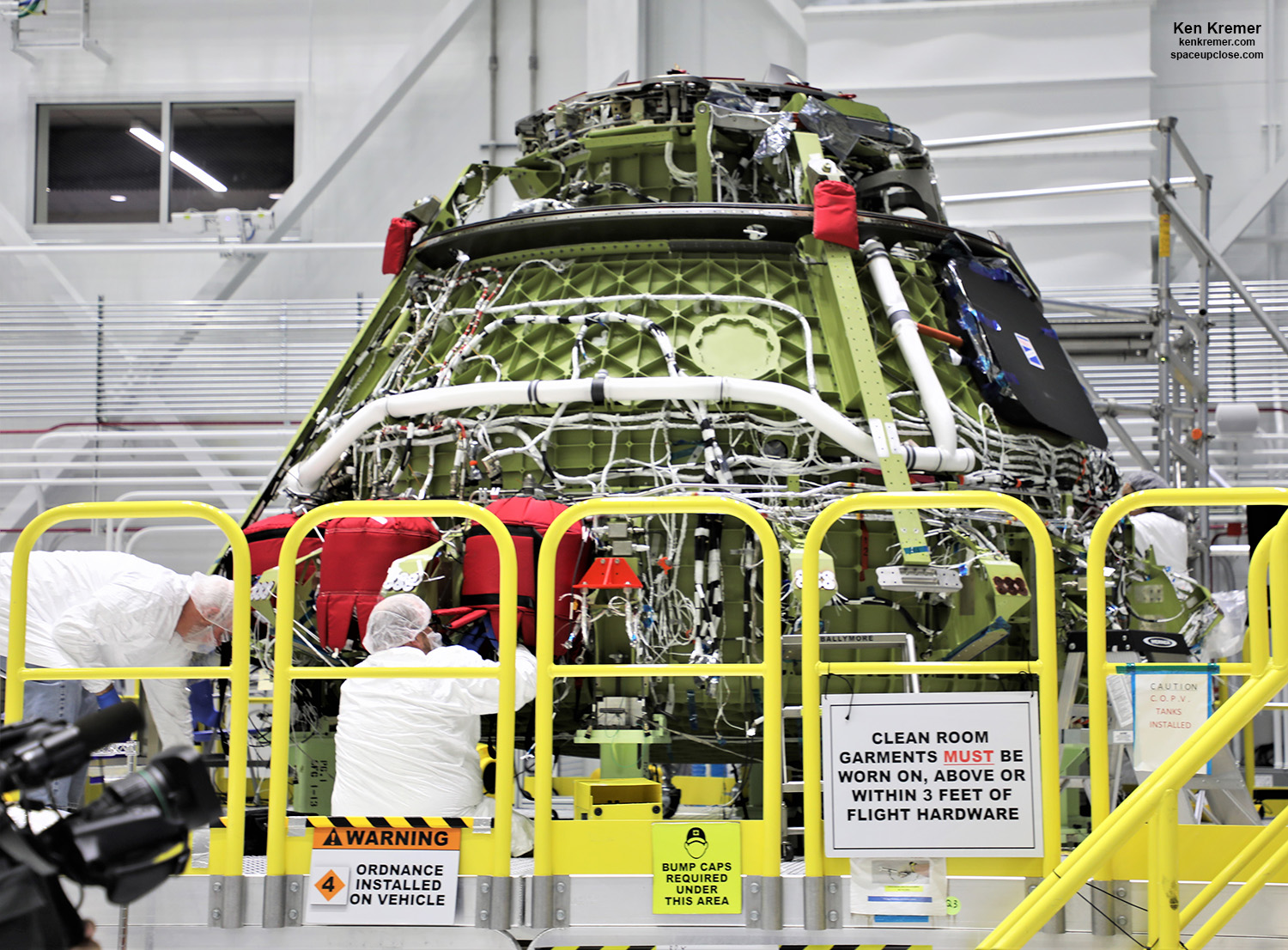 x