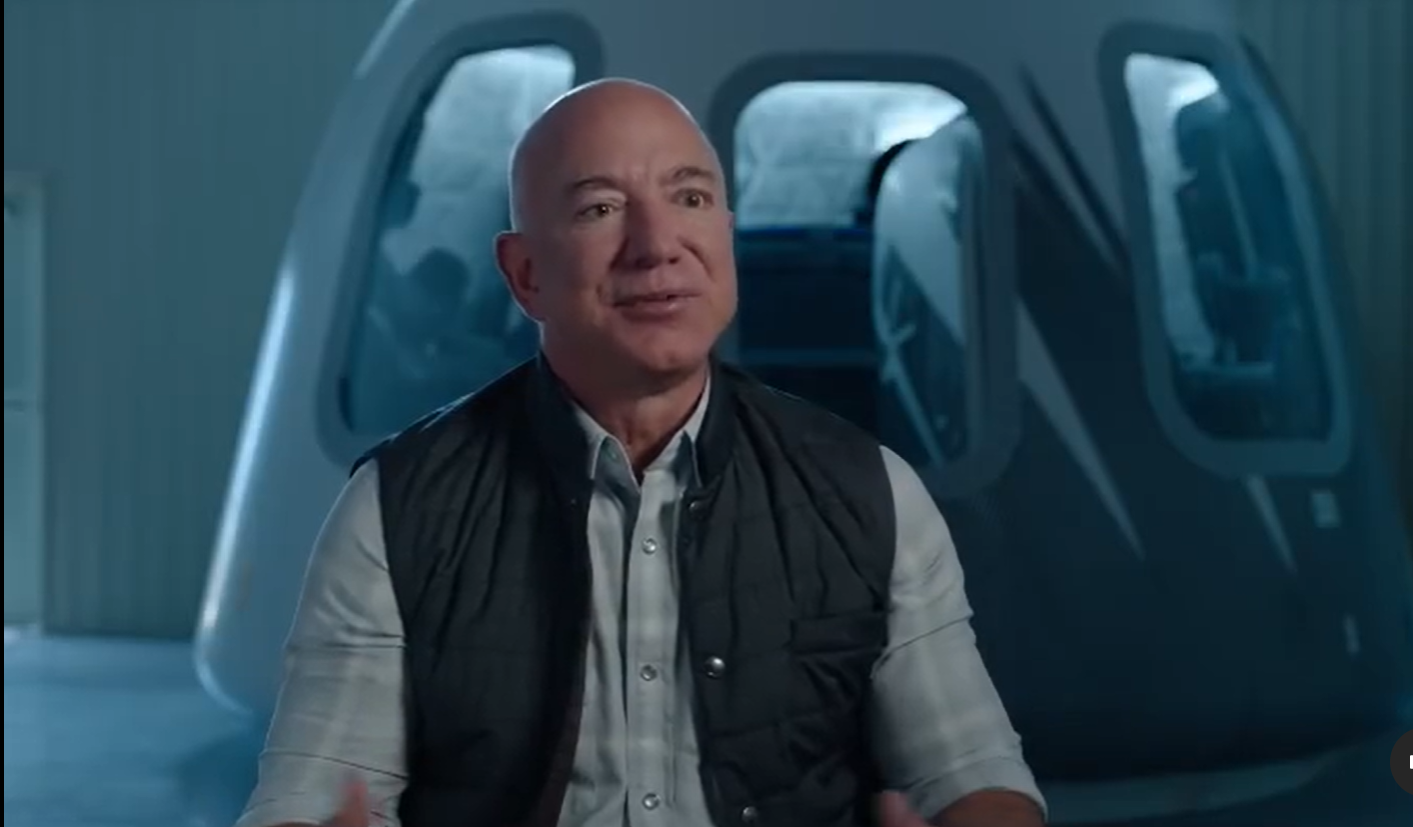 For SpaceUpClose.com & RocketSTEM
CAPE CANAVERAL, FL – Billionaire Jeff Bezos, the world's richest person and founder of Amazon and Blue Origin, announced Monday, June 7, he will fly aboard the 1st crew flight with humans to space of his company's New Shepard suborbital launch vehicle and capsule this July to the edge of space  – and he's invited his brother and best friend Mark to journey along for the 'adventure of a lifetime.'
Bezos said he's "dreamed of traveling to space"  since he was five years old, as he the flight schedule for next month in an Instagram post Monday.
"Ever since I was five years old, I've dreamed of traveling to space. On July 20th, I will take that journey with my brother. The greatest adventure, with my best friend. #GradatimFerociter," Bezos said.
"You see the Earth from space that changes you, it changes your relationship with this planet with humanity. It's one Earth."
"I want to go on this flight because it's the thing I've wanted to do all my life. It's an adventure. It's a big deal for me. I invited my brother to come on this first flight because we're closest friends."
New Shepard's first human flight is set to launch on July 20th  from Blue Origin's rocket test site facility in West Texas – coinciding with the 52nd anniversary of the 1st human moon landing on Apollo 11 in 1969.
Blue Origin is founded and funded by billionaire Jeff Bezos to achieve suborbital human spaceflight at vastly lower prices.
New Shepard is a commercial venture that will soon offer suborbital tourist flights to the edge of space and back.
Ticket prices have not yet been announced.
Blue Origin is competing with Virgin Galactic founded by Richard Branson to fly humans on suborbital tourist flights to space and back.
Branson' ticket prices are going for about $250,000. They have flown several test flights with crew- of which one ended in failure and death of the pilot in 2014.
Neither rocket system is powerful enough to achieve Earth orbit.
Bezos and his brother Mark will be joined by the winner of an ongoing auction for one seat on New Shepard's first human flight on July 20th
Auction bidding has already reached $3.8 million with nearly 6,000 participants from 143 countries, according to Blue Origin.
The winning bid amount will be donated to Blue Origin's foundation, Club for the Future, to inspire future generations to pursue careers in STEM and help invent the future of life in space, Says Bezos and Blue Origin.
The bidding will go live online on June 12. Further details below.
On Saturday, June 12, we will host a live broadcast of the auction for the very first seat on #NewShepard. Tune in at 12:45 p.m. EDT / 16:45 UTC. Bidding closes on June 10. Register at https://t.co/7Y4TherpLr. pic.twitter.com/l17QINsxic

— Blue Origin (@blueorigin) June 8, 2021
The mission will be fully automated and include up to six passengers strapped into seats with huge windows to enjoy an expansive and breathtaking view of the Earth from space – high enough to see the Earth's curvature.
Altogether the flight will last about 11 minutes and include about 3 minutes of weightlessness and land via parachutes.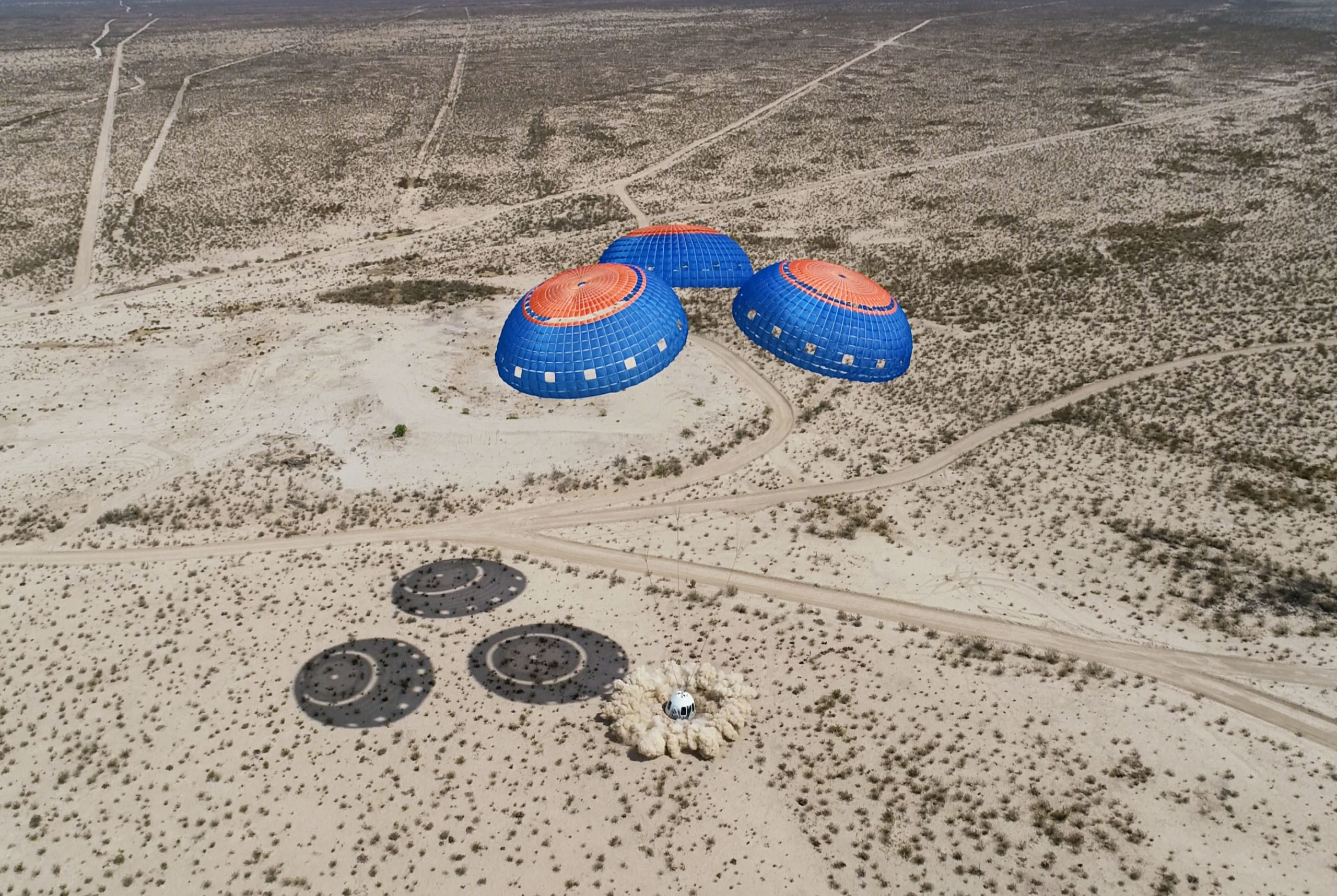 The New Shepard suborbital rocket system comprises a launch vehicle and capsule
The prior liftoff of the 60-foot-tall (18-meter) New Shepard suborbital vehicle and crew capsule on the NS-15 mission took place at 12:51 p.m. EDT/11:51 a.m. CDT/1651 GMT on April 14 from the company's West Texas test site.
The NS-15 mission served as a dress rehearsal for the 1st human mission – but with no humans on board.
To date there have been  15 successful consecutive missions flown to space and back above the Kármán Line for the New Shepard system
More about the auction from Blue Origin:
"On July 20th, New Shepard will fly its first astronaut crew to space. We are offering one seat on this first human flight to the winning bidder of an online auction.
Registration to bid in the auction for the very first seat on New Shepard closes at 5 p.m. EDT / 21:00 UTC on June 10th.
The live auction will take place on June 12th at 1 p.m. EDT / 17:00 UTC."
Blue Origin is also building the orbit class New Glenn rocket which will launch from pad 36 on Cape Canaveral Space Force Station in Florida.
First flight debut is set for some time on 2022
The massive pad is under construction as seen in my photo here: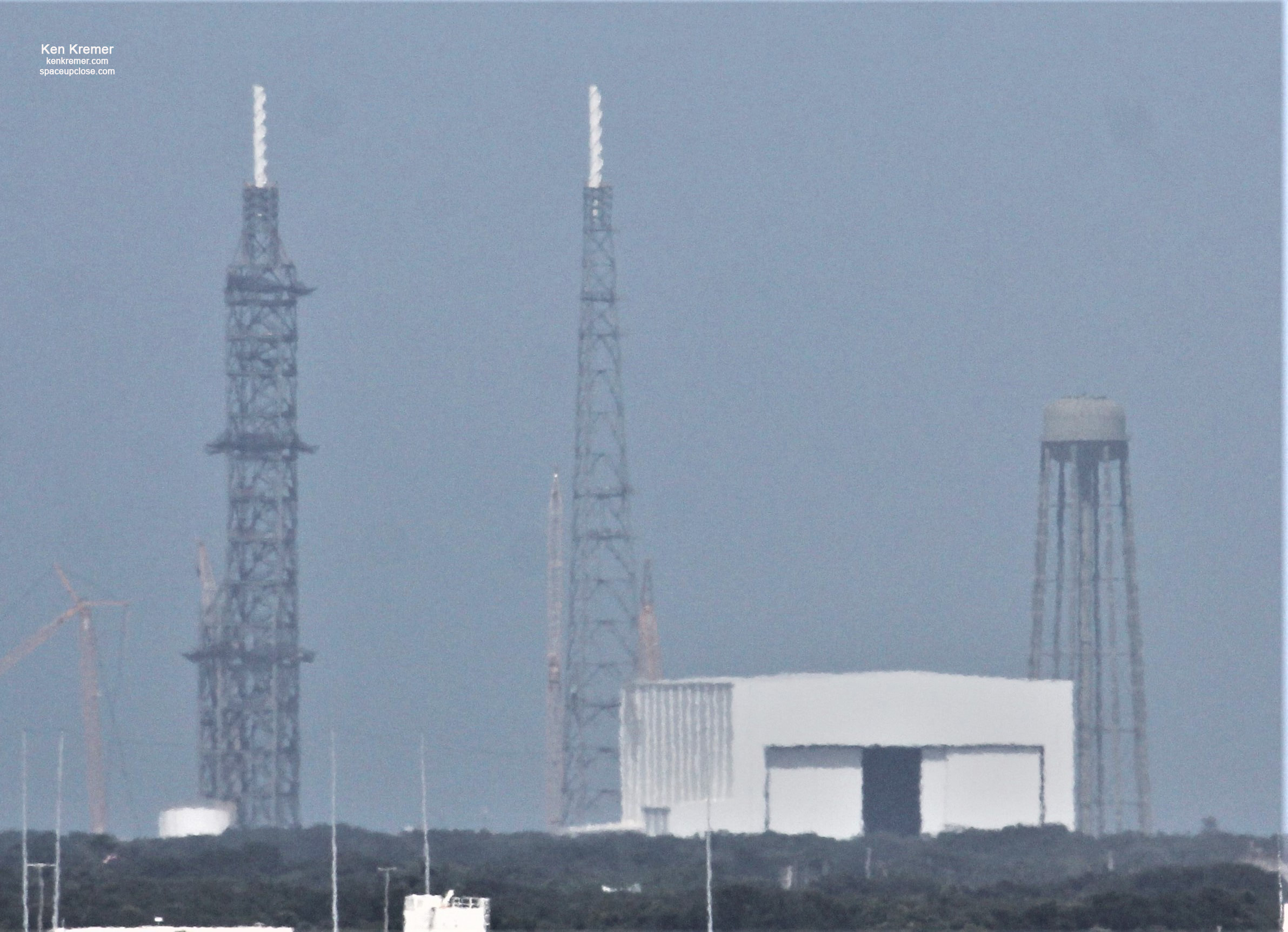 Blue Origin has also built a massive rocket factory complex just outside the gates of NASA's Kennedy Space Center and nearby the KSC Visitor Complex
Blue Origin was also competing for a NASA contract to build a human lunar lander for Project Artemis – but lost out to SpaceX.
Blue Origin is contesting the human lunar landing system (HLS) award to SpaceX
They are designing the Blue Moon lunar lander under the auspices of the National Team led by Blue Origin.
Watch Ken's continuing reports about Artemis and NASA missions, SLS, Orion, SpaceX Cargo and Crew Dragons, SpaceX  Starlink, Commercial Crew and Starliner and Crew Dragon and onsite for live reporting of upcoming and recent SpaceX and ULA launches including Crew 1 & 2, ISS, Solar Orbiter, Mars 2020 Perseverance and Curiosity rovers, NRO spysats and national security missions and more at the Kennedy Space Center and Cape Canaveral Space Force Station.
Stay tuned here for Ken's continuing Earth and Planetary science and human spaceflight news: www.kenkremer.com –www.spaceupclose.com – twitter @ken_kremer – email: ken at kenkremer.com
Dr. Kremer is a research scientist and journalist based in the KSC area, active in outreach and interviewed regularly on TV and radio about space topics.
………….
Ken's photos are for sale and he is available for lectures and outreach events
Please consider supporting Ken's work by purchasing his photos and/or donating at Patreon:
https://www.patreon.com/kenkremer
x