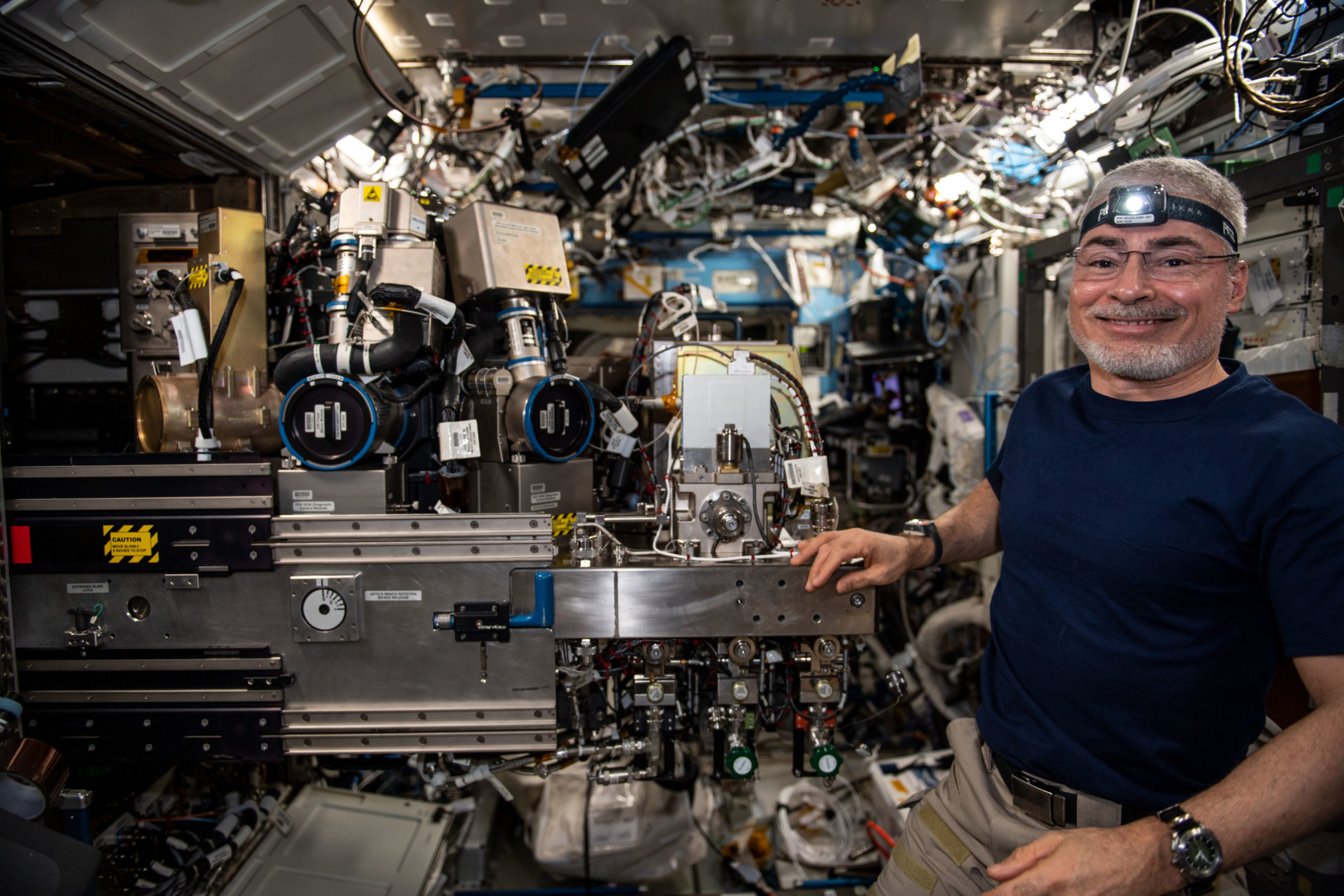 For SpaceUpClose.com & RocketSTEM
CAPE CANAVERAL, FL – Record-setting NASA astronaut Mark Vande Hei is set to return to Earth early Wednesday morning, March 30 just a few days shy of  serving almost exactly one full year aboard the International Space Station (ISS) along with  two Roscosmos Russian cosmonaut crewmates in a Russian Soyuz capsule.
Vande Hei will wrap up a 355-day mission on the ISS which spanned 5,680 orbits of Earth and more than 150 million miles – with a parachute assisted landing at March 30 at 7:28 a.m.. 1128 GMT after leaving the ISS aboard the Soyuz and a deorbit burn to set the 3 man capsule on course for touchdown in Kazakhstan
During the long-duration mission, Vande Hei broke the record for longest single spaceflight by an American astronaut, previously held by Scott Kelly at 340 days.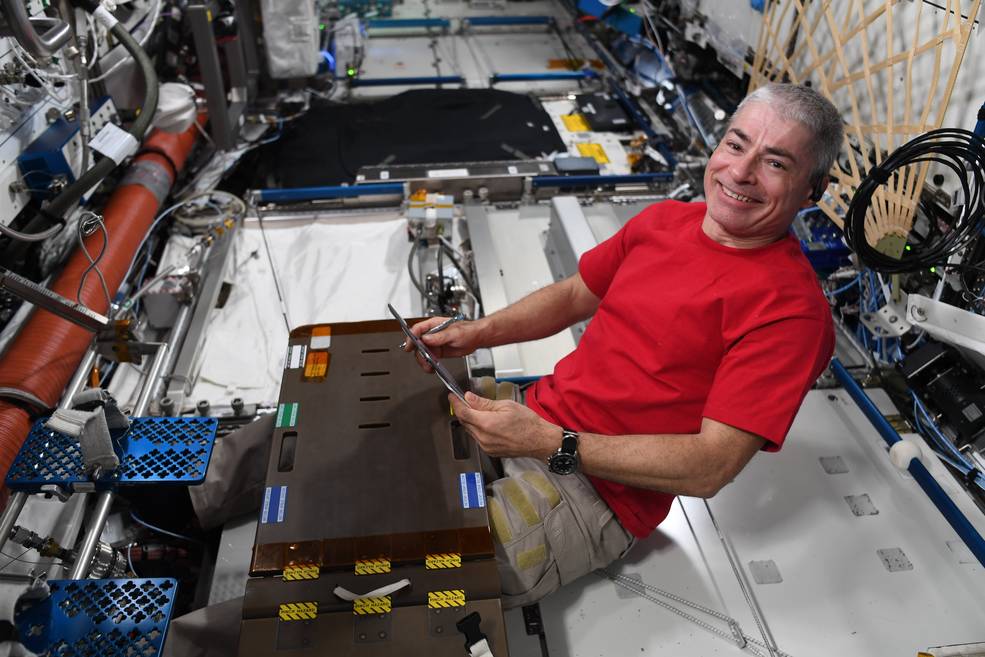 Vande Hei, along with cosmonauts Anton Shkaplerov and Pyotr Dubrov, will close the hatch to the Soyuz MS-19 spacecraft this evening, Tuesday, March 29 to begin the journey back to Earth – and to a vastly different world following the unprovoked and brutal Russian invasion of Ukraine.
For a time Roscosmos head seemed to call into question whether vande Hei would be able to return on the Soyuz in retaliation for US sanctions imposed against Russia based on tweets by Roscosmos chief Dmitry Rogozin who also called into question the continued Russian partnership and activity aboard the ISS
But throughout the uncertainty all Russian cosmonauts and the ground teams acted in a fully professional manner said NASA officials including NASA Administrator Bill Nelson.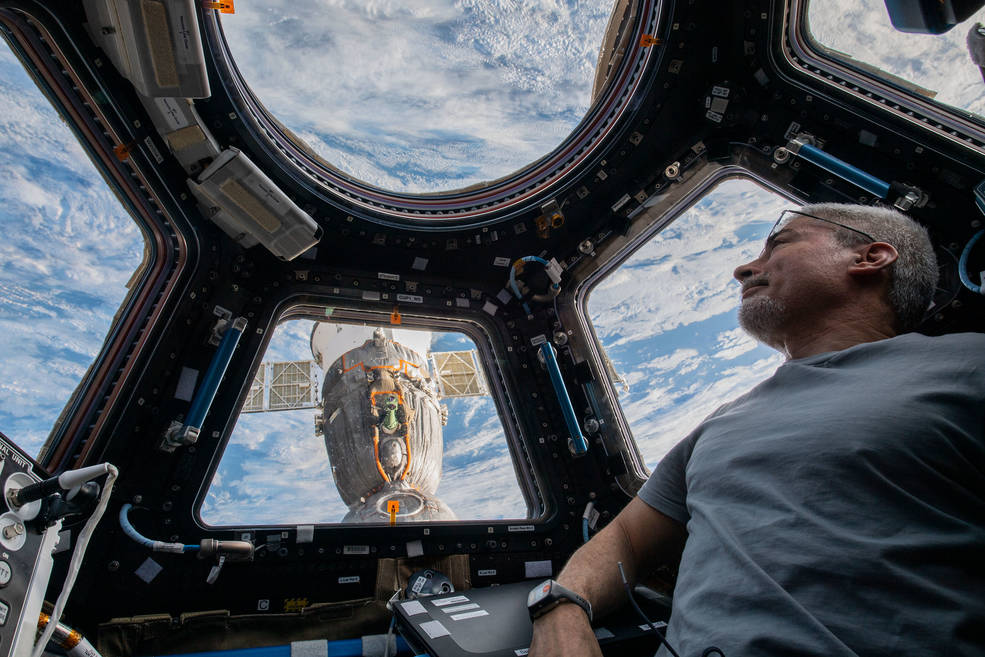 The Soyuz MS-19 is targeting to will undock from the Russian Rassvet module, overnight and will be heading for a normal parachute-assisted landing Wednesday, March 30, on the steppe of Kazakhstan, southeast of the remote town of Dzhezkazgan.
You can watch NASA's live coverage of the crew's farewells, undocking, and landing which will air live on NASA TV, the agency's website, and the NASA app
Here is the NASA TV schedule:
11:30 p.m. EDT, Tuesday, March 29 – Farewells and hatch closure (at 12 a.m., Wednesday, March 30)
2:45 a.m. Wednesday, March 30 – Undocking (at 3:21 a.m.)
6:15 a.m. Wednesday, March 30 – Deorbit burn and landing (landing at 7:28 a.m. / 5:28 p.m. Kazakhstan time)
Vande Hei and Dubrov launched April 9, 2021, on Soyuz MS-18 – and they did not know exactly how long they would remain on orbit.
They wound up staying a half year longer than a normal 6- month increment.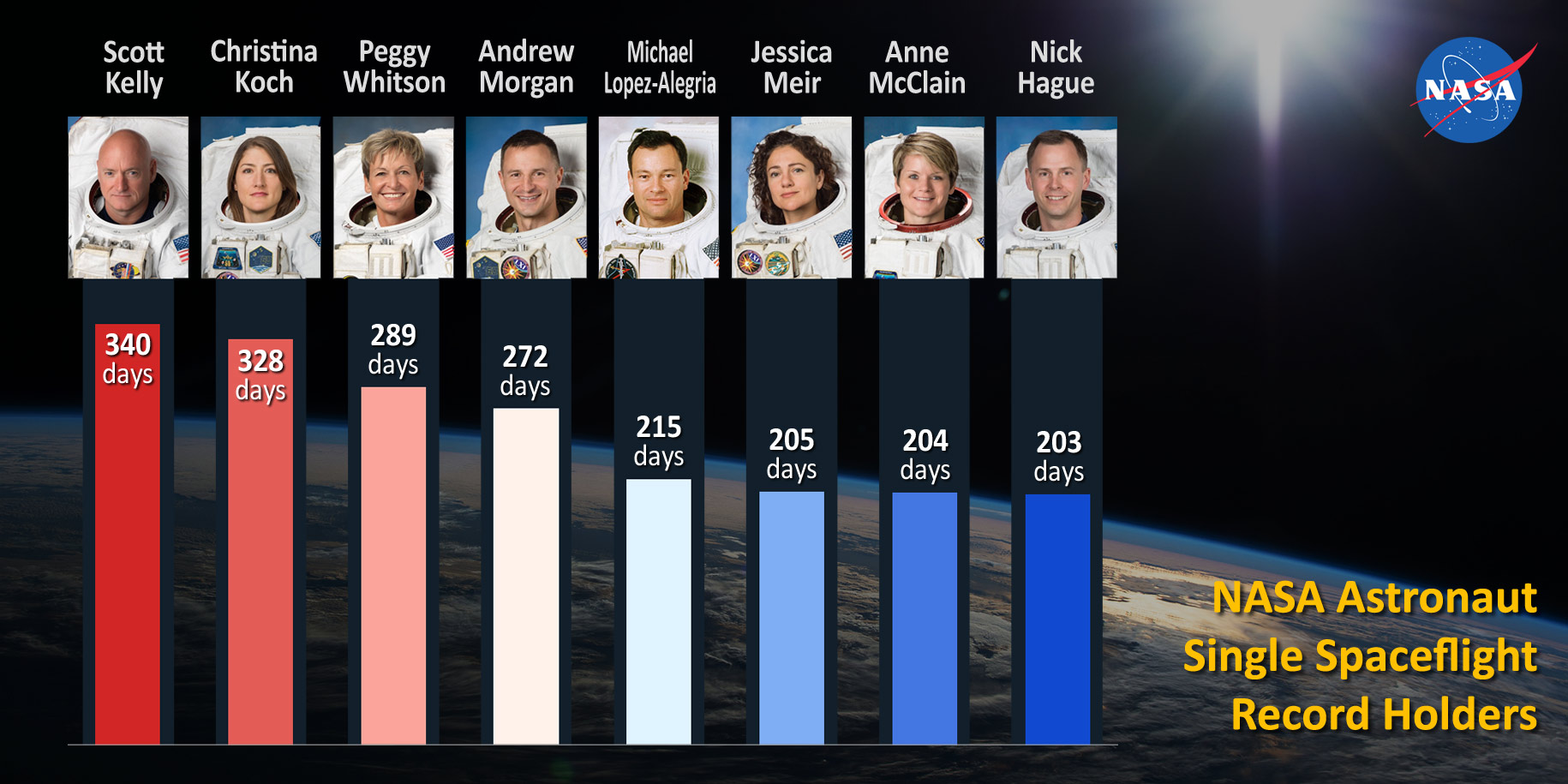 This concludes Vande Hei's second spaceflight with a total of 523 days in space.
This was Dubrov's first flight. Shkaplerov is ending his fourth mission with 708 cumulative days spent in space.
Shkaplerov launched on Soyuz MS-19 on Oct. 5, 2021.
There are currently 10 crewmates aboard the ISS for a short time
At the time of undocking, Expedition 67 will formally begin aboard the station, with new station Commander Marshburn, NASA astronauts Raja Chari and Kayla Barron, ESA (European Space Agency) astronaut Matthias Maurer, and Roscosmos cosmonauts Oleg Artemyev, Denis Matveev, and Sergey Korsakov – who just arrived to replace the set to depart trio.
"After landing, the Soyuz MS-19 crew will split up, as per standard crew return practice, with Vande Hei returning to his home in Houston, while the cosmonauts fly back to their training base in Star City, Russia,' NASA explains.
WFTV Channel 9 ABC News Orlando featured Ken's comments about busy times on the Space Coast with SLS WDR and upcoming Artemis 1 launch and two SpaceX Crew Dragon launches to ISS NET April 6 & April 20 and Mark Vande Hei return:
https://www.wftv.com/news/local/look-space-coasts-busy-week-ahead/GSYWA2VOHFEHDG35OGCERHT7AI/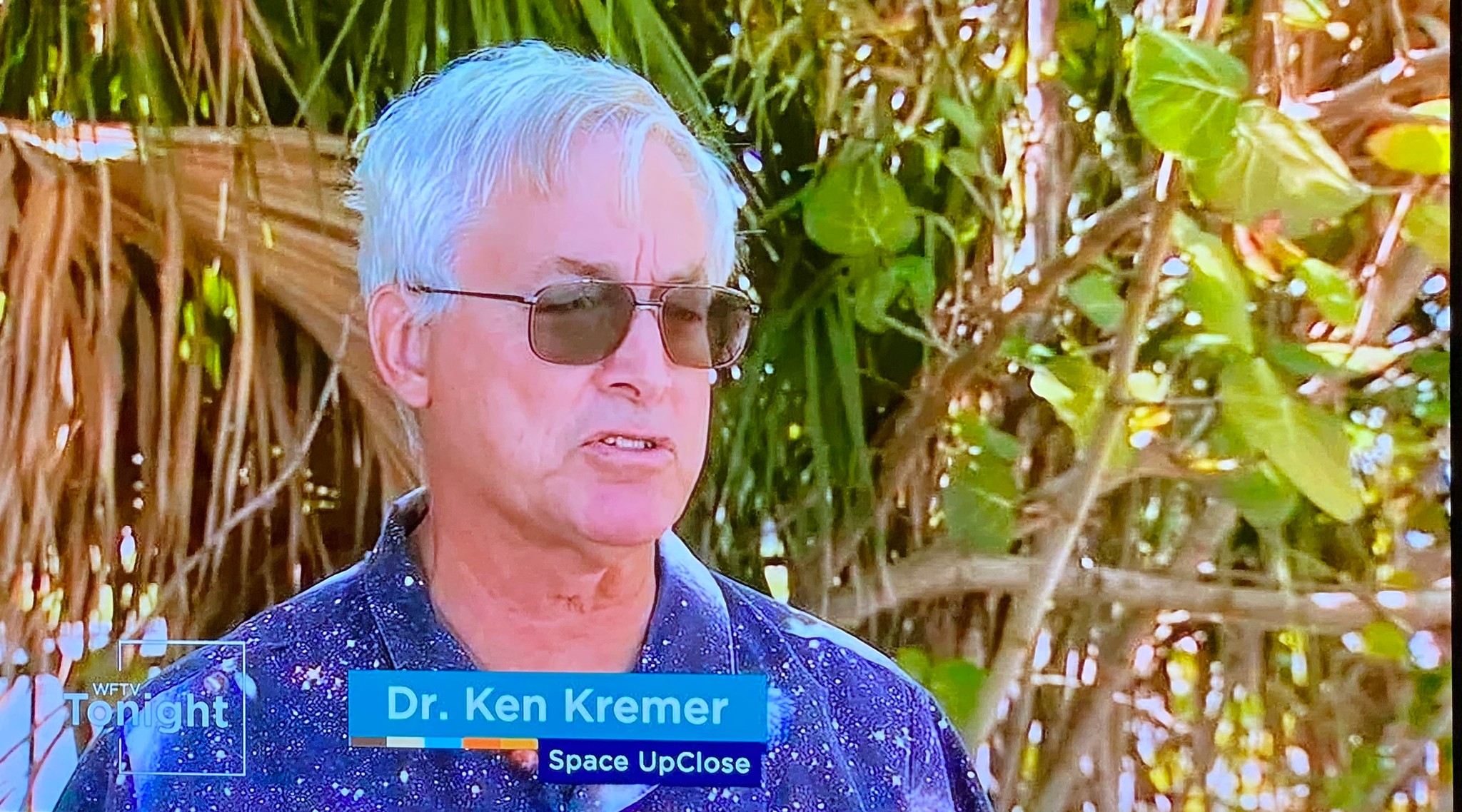 Watch Ken's continuing reports about ISS, Artemis, SLS, Orion and NASA missions, JWST, IXPE, DART, Lucy Asteroid mission, GOES, SpaceX Cargo and Crew Dragons, SpaceX Starlink, Commercial Crew and Starliner and Crew Dragon, Blue Origin and Space Tourism, and onsite for live reporting of upcoming and recent SpaceX and ULA launches including Crew 1 & 2 & 3 &4, Solar Orbiter, Mars 2020 Perseverance and Curiosity rovers, NRO spysats and national security missions and more at the Kennedy Space Center and Cape Canaveral Space Force Station.
Stay tuned here for Ken's continuing Earth and Planetary science and human spaceflight news: www.kenkremer.com –www.spaceupclose.com – twitter @ken_kremer – email: ken at kenkremer.com
Dr. Kremer is a research scientist and journalist based in the KSC area, active in outreach and interviewed regularly on TV and radio about space topics.
………….
Ken's photos are for sale and he is available for lectures and outreach events
Please consider supporting Ken's work by purchasing his photos and/or donating at Patreon:
https://www.patreon.com/kenkremer
x