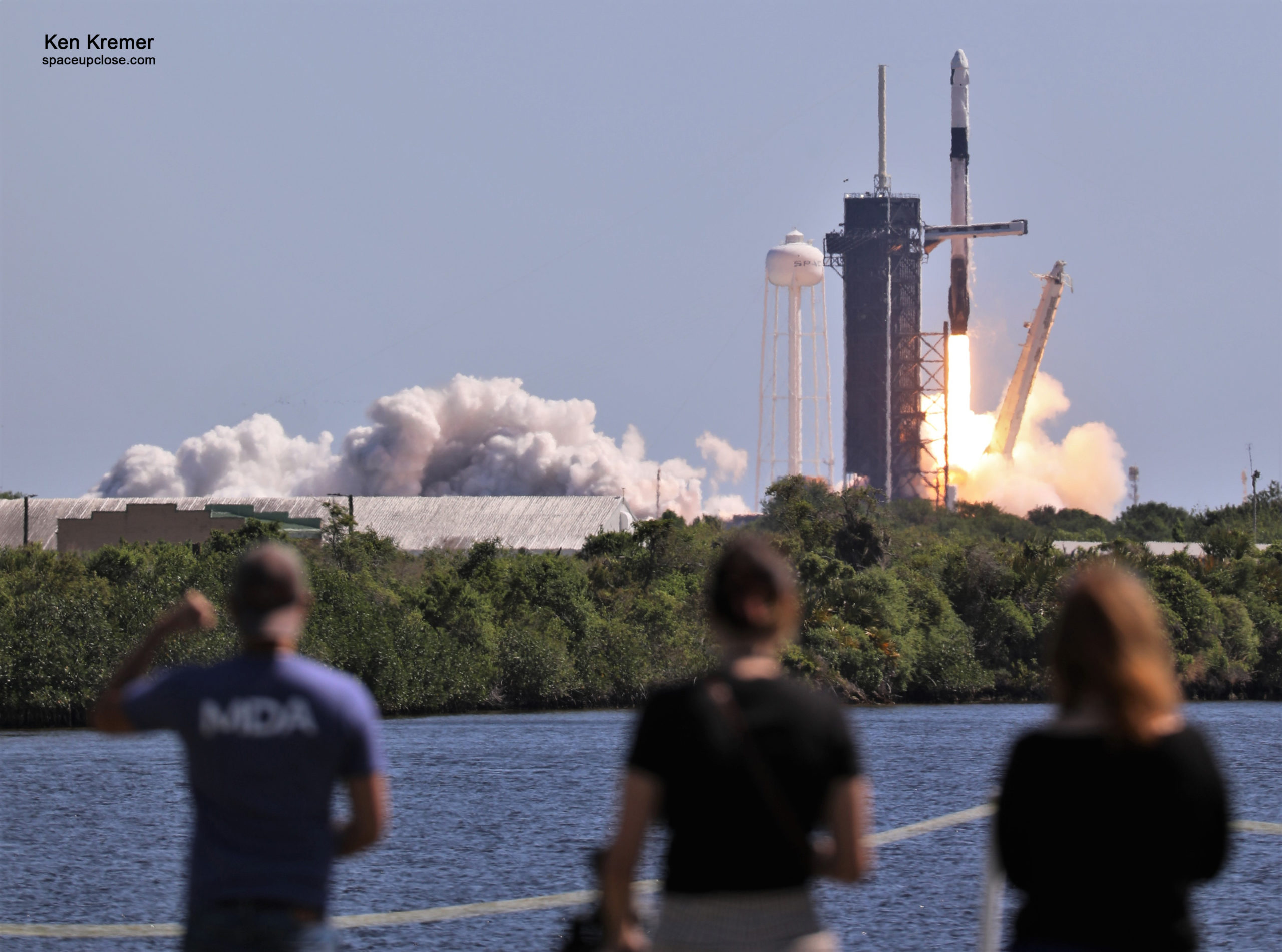 For SpaceUpClose.com & RocketSTEM
KENNEDY SPACE CENTER, FL –  The first ever all private astronaut crew successfully launched to the International Space Station (ISS) just before Friday morning, April 8, into clear blue skies on a recycled SpaceX Falcon 9 rocket and Crew Dragon capsule on a history making 10 day mission sponsored by Axiom Space from historic pad 39A from NASA's Kennedy Space Center (KSC) on the Florida Space Coast and carrying a four person multinational crew of paying passengers led by a retired NASA astronaut and now Axiom VP and ushering in a new commercial era in human spaceflight.
Liftoff of the 215-foot-tall (65 m) SpaceX Falcon 9 on the Axiom-1 (AX-1) private mission took place right on time at 11:17 a.m. EDT (1517 GMT) Friday, April 8, from Launch Complex 39A at NASA's Kennedy Space Center in Florida.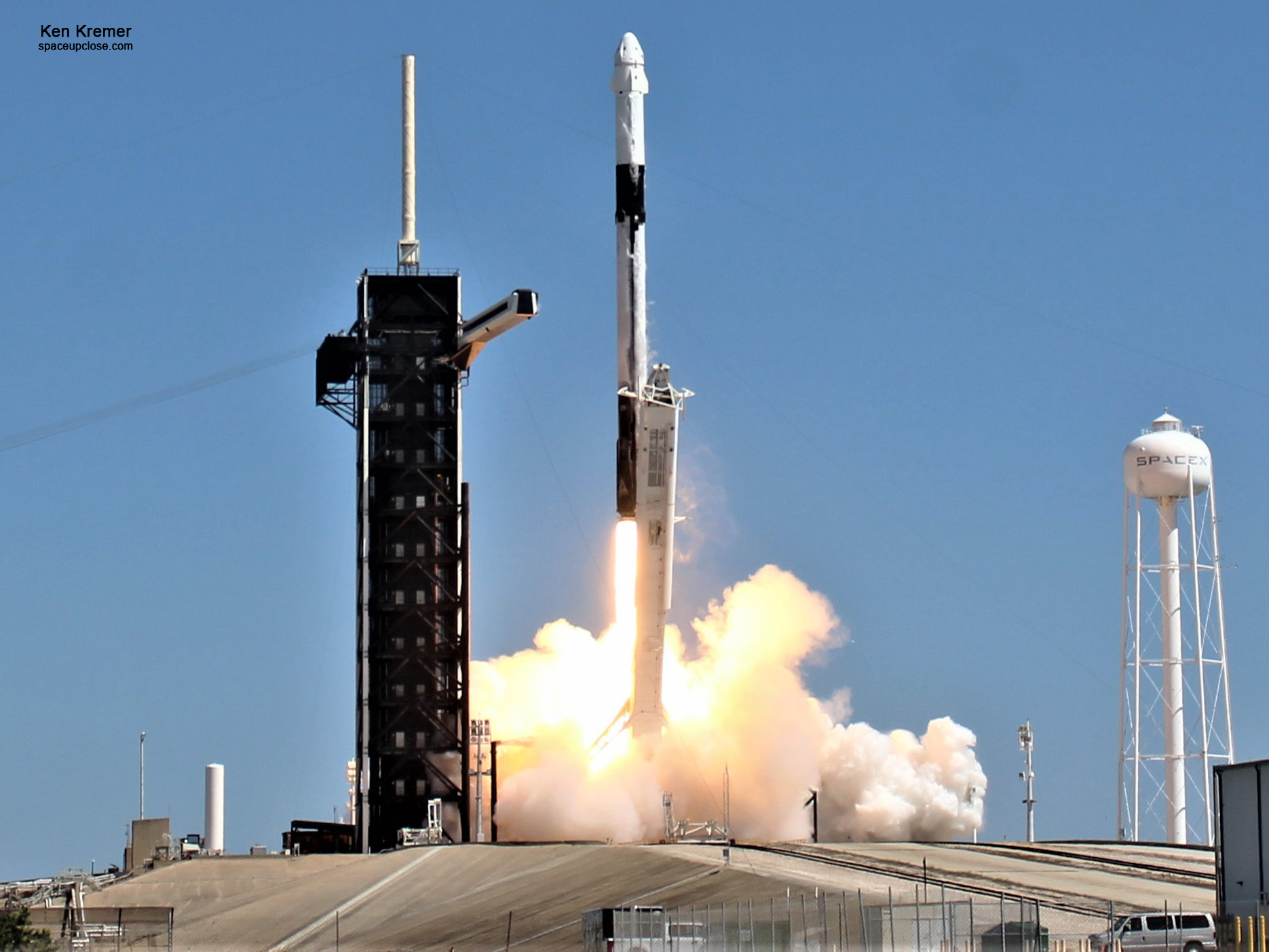 All nine  Merlin 1D first stage engines ignited with 1.7 million pounds of thrust fueled by liquid oxygen (LOX) and RP-1 refined kerosene propellants.
The SpaceX Falcon 9 reused rocket designated B1062 performed flawlessly and was visible for many minutes as it ascended into the crystal clear blue skies overhead.
Throngs of spectators witnessed the beautiful and historic blastoff from numerous beaches, parks, and restaurants and open areas ringing the Space Coast under near perfect weather conditions with outstanding viewing along the ascent to orbit.
The recycled 1st stage booster nailed the landing on an ocean-going droneship in the Atlantic Ocean some eight minutes later.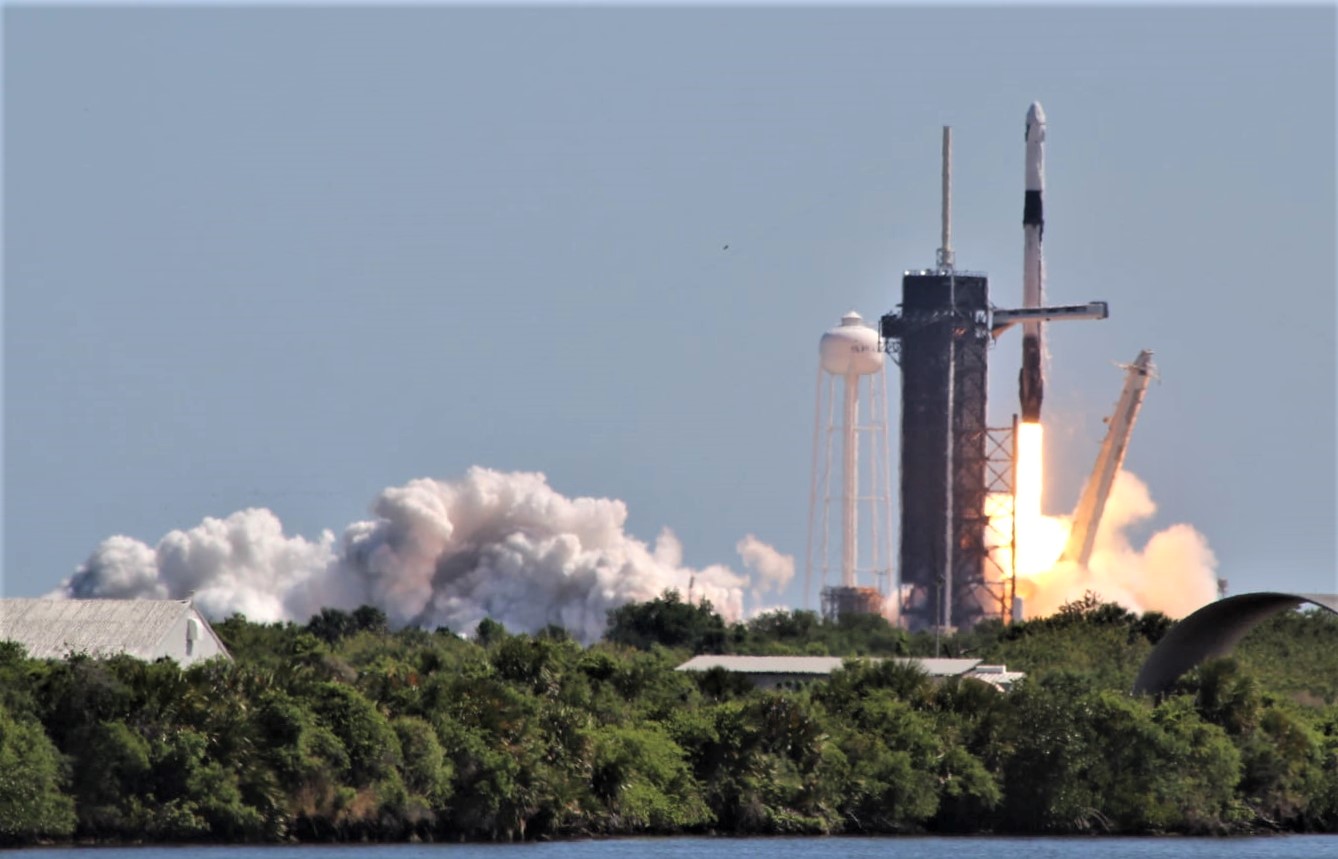 The historic AX-1 flight counts as the first ever all private mission of humans to visit the ISS aboard a SpaceX Crew Dragon spacecraft – a major new milestone toward expanding a low Earth orbit economy under contract with SpaceX and was approved and sanctioned by NASA.
"What a historic launch! Thank you to the dedicated teams at NASA who have worked tirelessly to make this mission a reality," NASA Administrator Bill Nelson said.
"NASA's partnership with industry through the commercial cargo and crew programs has led our nation to this new era in human spaceflight — one with limitless potential. Congratulations to Axiom, SpaceX, and the Axiom-1 crew for making this first private mission to the International Space Station a reality."
The four-person all-male multinational AX-1 crew is led by renowned retired NASA astronaut and four-time space flyer Commander Michael López-Alegría of the U.S. and Spain, who now is a manager at Texas-based Axiom Space and not paying for his seat.
López-Alegría previously flew to space on NASA's space shuttles and a Russian Soyuz for a long duration stay at the ISS. He also holds the US record for most EVA spacewalks and most EVA time.
The other three crew mates are all wealthy entrepreneurs and have all paid for their spaceflight:  Pilot Larry Connor of the U.S., Mission Specialist Eytan Stibbe of Israel, and Mission Specialist Mark Pathy of Canada.
Those three are reportedly paying some $55 million each for their seats.
"To say we are excited is a huge understatement," said Michael Suffredini, president and CEO of Axiom Space, at the post-launch media briefing. "It's fantastic to have launched this morning. "The crew is on orbit. They're very excited and happy."
"I first want to congratulate Michael, Larry, Eytan, and Mark. We will usher in a new era in private human spaceflight when they cross the threshold to enter the International Space Station. This journey is the culmination of long hours of training, planning, and dedication from the crew and the entire Axiom Space team, our partners at SpaceX, and of course, a credit to NASA's vision to develop a sustainable presence in low-Earth orbit."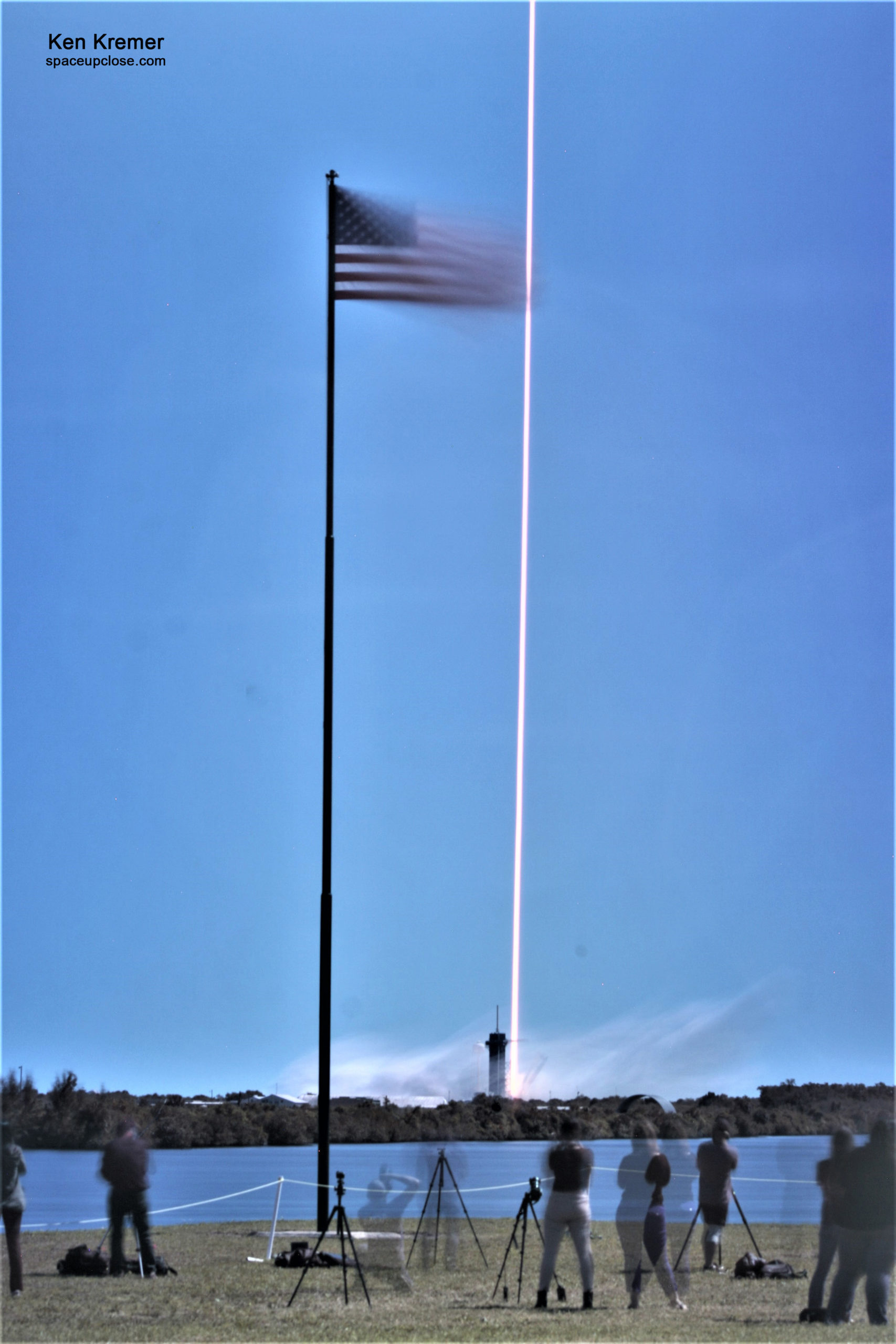 The quartet launched on a flight-proven SpaceX Falcon 9 1st stage booster B1062 rocket that has now flown to space and back successfully for the fifth time.
Falcon 9 B1062 rocket propelled the Dragon Endeavour spacecraft carrying the quartet of Ax-1 crew members Michael López-Alegría, Larry Connor, Mark Pathy, and Eytan Stibbe into orbit.
They were seated aboard SpaceX Crew Dragon Endeavour – now flying on its third crewed flight to the space station.
Endeavour previously flew the Demo-2 and Crew-2 missions for NASA to the ISS.
Axiom is under contract with SpaceX to pay the overall mission costs including López-Alegría -subdivided by the three other crew members paying for the seats.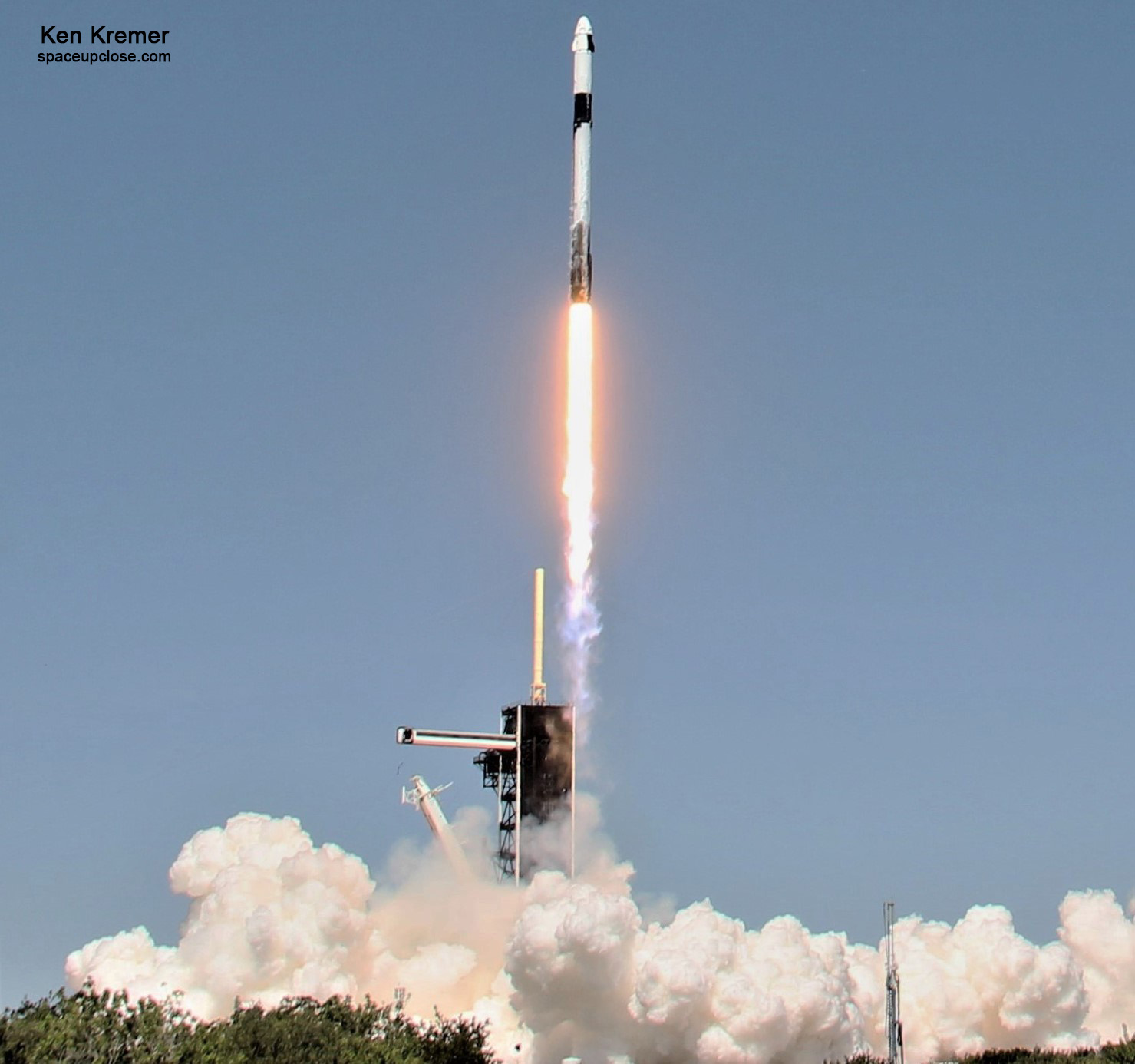 The crew will spend more than a week conducting scientific research, outreach, and commercial activities on the space station.
Enjoy our launch and prelaunch photos of the SpaceX Falcon 9 vertical at pad 39A taken by the Space UpClose team of Ken Kremer and Jean Wright.
We also captured joint photos taken of the SpaceX Falcon 9 with the NASA SLS moon rocket simultaneously vertical at pads 39A and 39B taken at different locations at KSC and offsite on Canaveral National Seashore
Docking is scheduled for Saturday, April 9 at approximately 7:30 a.m. EDT.  to the Harmony module's space-facing port.
The crew members will be active conducting about 100 hours of science and research experiments and have undergone training by SpaceX and NASA – not merely flying as tourists looking out the window during their time docked at the ISS lasting about 8 of the 10 days on orbit.
Furthermore, it opens a new spaceflight era fostering the development of a commercial private economy in low Earth orbit (LEO) – simultaneously fortifying existing companies and bringing in many new companies to the high frontier.
"Our guys aren't going up there and floating around for eight days taking pictures and looking out of the cupola," said Derek Hassmann, operations director at Axiom Space, at the prelaunch media briefing April 7.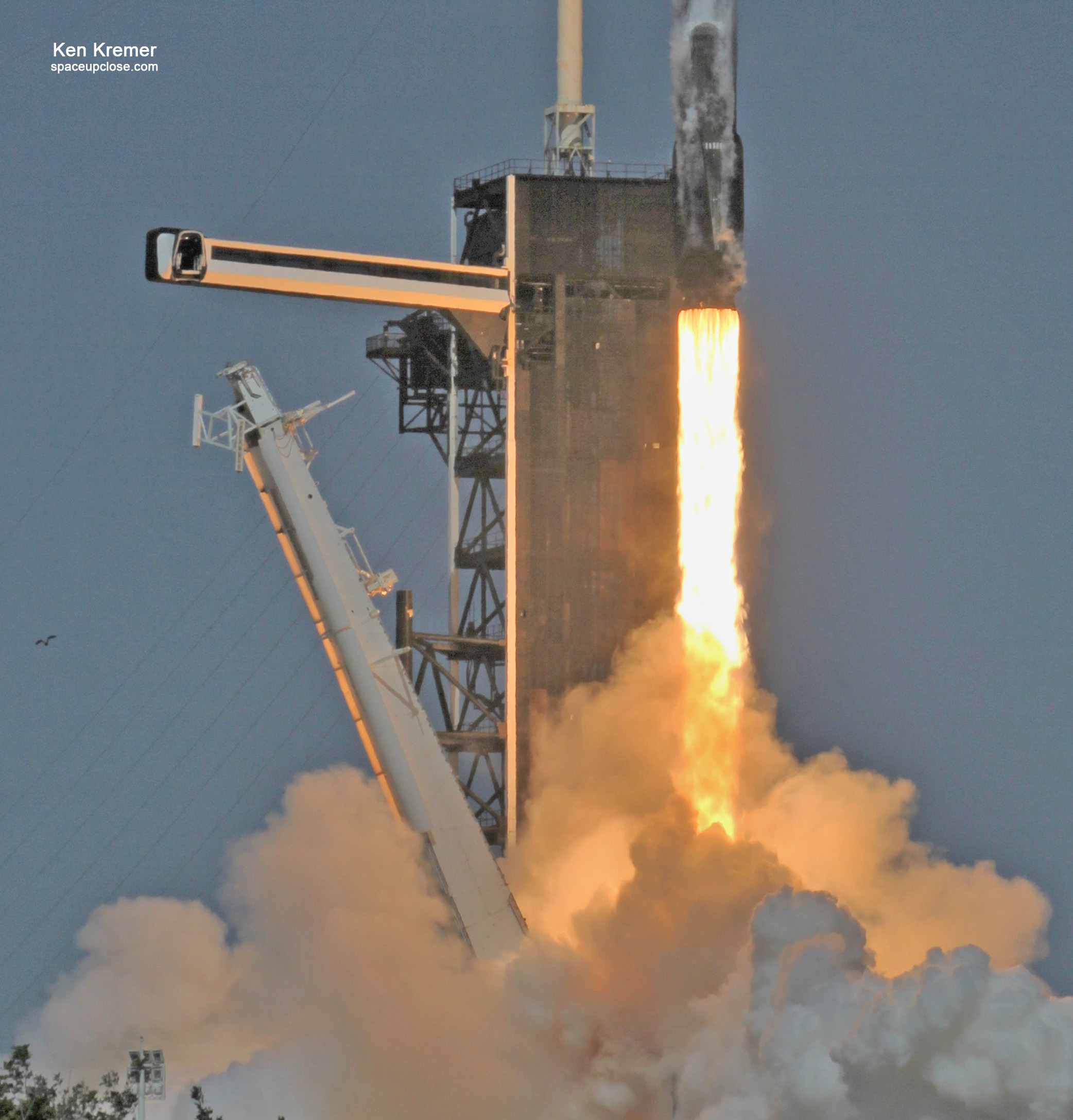 Previously spaceflight participants to the ISS flew as a lone crew member or in rare cases a two person crew member team accompanying a flight commanded by a professional cosmonaut in the case of Soyuz flights flown by Roscosmos, the Russian Space Agency.
The only other all private mission involved the SpaceX Inspiration 4 flight last year – a free flying SpaceX Crew Dragon mission which did not dock to the ISS
"During their 10-day mission, the crew members will spend eight days on the ISS conducting more than 25 scientific research and technology demonstrations. This robust portfolio opens more opportunities to scientists and researchers around the globe and will provide vital data in preparation for Axiom Station, the world's first commercial space station," said Axiom.
After docking the AX-1 crew will join 7 other astronauts from the U.S., Germany and Russia already serving aboard the station as part of Expedition 67 for long duration flights launched aboard SpaceX Crew Dragon and Russian Soyuz capsules.
Once aboard the station, the Axiom crew will be welcomed by Expedition 67 crew members, including NASA astronauts Thomas Marshburn, Raja Chari, and Kayla Barron, ESA (European Space Agency) astronaut Matthias Maurer, and Roscosmos cosmonauts Oleg Artemyev, Sergey Korsokov, and Denis Matveev.
The Axiom Space astronauts are expected to spend about 10 days in orbit before a return to Earth and splashdown at one of seven landing sites off the coast of Florida.
AX-1 marks the fifth flight for this Falcon 9 first stage booster B1062 which is now rather sooty and the 2nd crew flight mission after Inspiration 4.
It previously supported launch of GPS III Space Vehicle 04, GPS III Space Vehicle 05, Inspiration4, and one Starlink mission.
Following stage separation, Falcon 9's first stage landed on the A Shortfall of Gravitas droneship (ASOG) stationed some 400 mi (640 km) downrange and northeast in the Atlantic Ocean off the Carolinas coast some 8 minutes after blastoff.
This is just the first step into commercialization of space by Axiom
Axiom already has 3 more AX missions to the ISS planned.
AX-2 follows later next year with another 4 person crew led by retired NASA Astronaut Peggy Whitson who also now works for Axiom.
And Axiom also planes to add 4 commercial modules to the ISS starting in May 2024, Axiom officials told me at the April 7 media briefing
The first two will be habitation modules, then a dedicated science module for research experiments.
Finally a power, propulsion and thermal module that will have solar arrays to add power, and propulsion capabilities to reboost the ISS to higher orbits.
That's critical in case Russia pulls out of the ISS partnership
Eventually the Axiom modules will be detached and form the nucleus of an independent commercial space station as the ISS nears the end of its life around 2030.
Axiom-1 is also carrying some NASA sponsored research experiments up to the iSS and will return some cargo and refrigerated research specimens home from the ISS at the conclusion of the flight and return to Earth.
The Ax-1 mission traveling to the @Space_Station represents a culmination of @NASA's efforts to foster a commercial market in low-Earth orbit, building on the many commercial experiments that have been conducted aboard station. https://t.co/1LWn5kmM55

— ISS Research (@ISS_Research) April 6, 2022
"NASA is working to build a robust low-Earth orbit economy and working with private companies to support the agency's goals. In doing so, NASA can become one of many customers of this robust economy as the agency focuses on landing the first woman and first person of color on the lunar surface as part of the Artemis program," says NASA.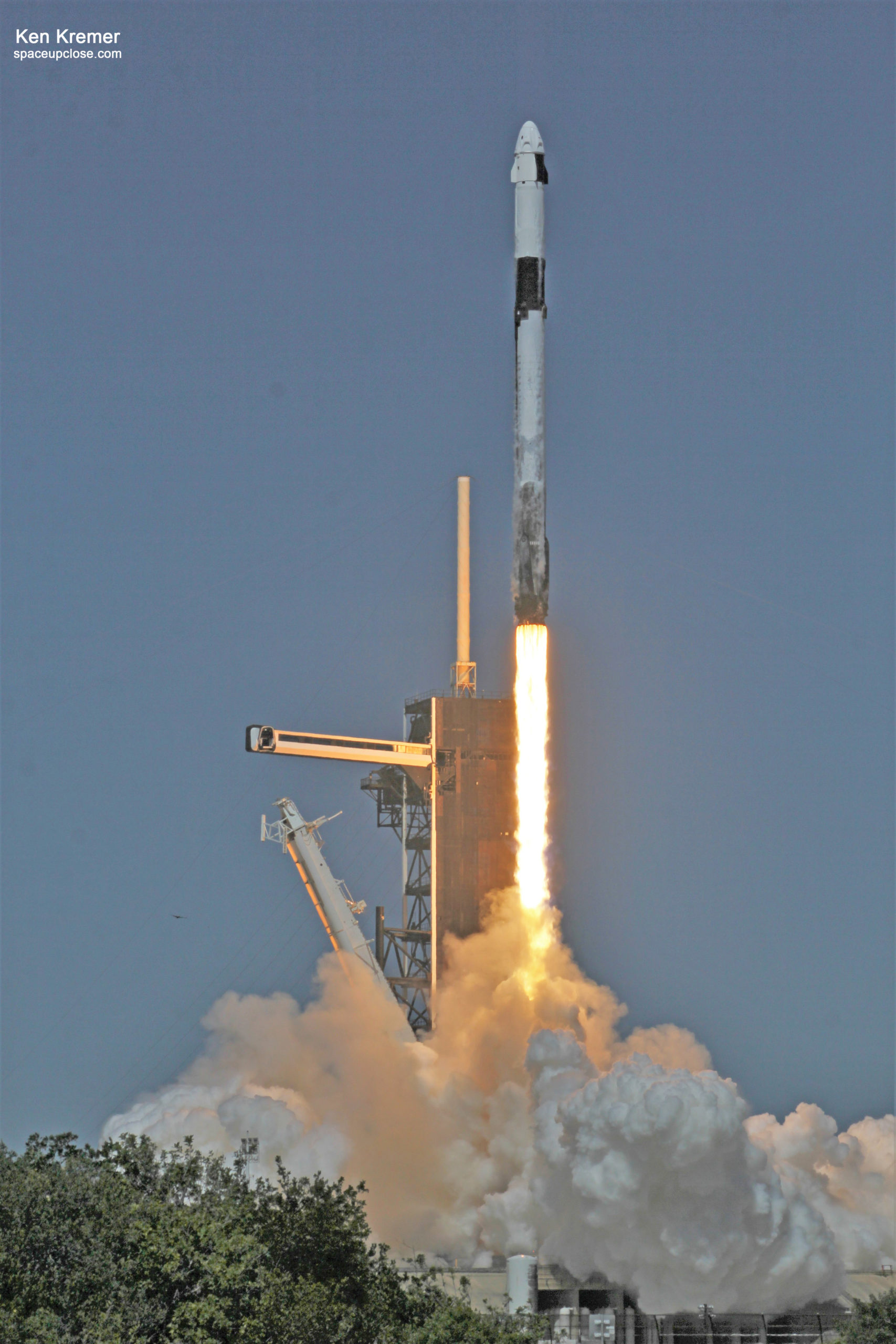 Here are several of the specific NASA sponsored research experiments aboard AX-1
During their eight days aboard the orbiting laboratory, the crew will conduct many Ax-1-specific experiments, including TESSERAE Ax-1. The study further tests self-assembly and docking of an autonomous, self-assembling robotic swarm of tiles in microgravity. The study builds on a previous test aboard station in 2020 in which seven tiles successfully self-assembled in microgravity. The investigation helps assess the feasibility of construction of satellites and space habitats in orbit to support future missions to the Moon and Mars and space tourism in low-Earth orbit. The ISS National Laboratory sponsors the experiment.
Robotic helpers
Nanoracks-GITAI Robotic Arm successfully demonstrated the versatility and dexterity in microgravity of a robot designed by Japanese company GITAI Japan Inc. The experiment was conducted under the pressurized environment inside the Nanoracks Bishop Airlock, the space station's first commercial airlock. Results could support development of robotic labor to support crew activities and tasks as well as servicing, assembly, and manufacturing tasks while in orbit. Robotic support could lower costs and improve crew safety by having robots take on tasks that could otherwise expose crew members to additional hazards. The technology also has applications in extreme and potentially dangerous environments on Earth, including disaster relief, deep-sea excavation, and servicing nuclear power plants. The ISS National Laboratory sponsors the experiment.
Toward lunar laundromats
Astronauts on the space station wear an item of clothing several times, then replace it with new clothes delivered on resupply missions. Limited cargo capacity makes this a challenge, and resupply is not an option for longer missions such as to the Moon and Mars. Procter & Gamble Company (P&G) has developed Tide Infinity, a fully degradable detergent formulated specifically for use in space. Their investigation, PGTIDE, studies the performance of the detergent's stain removal ingredients and stability in microgravity. Space station crew members are involved in storing PGTIDE samples, flown to station aboard SpaceX's 24th commercial resupply mission (SpaceX CRS-24), and conducting stain removal activities. If the technology is proven in space, P&G says it plans to use these cleaning methods and detergent to advance sustainable, low-resource-use laundry solutions here on Earth. The ISS National Laboratory sponsors the experiment.
Commercial cancer research
The private astronauts aboard the Ax-1 mission will also work on Modeling Tumor Organoids in LEO (Ax-1). The experiment demonstrates processes for in-orbit pre-cancer and cancer cell culture confocal fluorescence microscopy, an important tool for biological research. It also seeks to provide real-time data transfer in support of future pre-cancer and cancer stem cell research. The investigation seeks to develop models that could inform and accelerate the development of countermeasures and enhance crew safety on future space missions. It could also provide tools for detection of and therapies for pre-cancer, cancer, and a variety of other diseases on Earth. The ISS National Laboratory sponsors the experiment.
Coming home on a private mission
The Ax-1 private astronaut mission also enables a method for NASA to return additional scientific samples and station payloads to Earth. In addition to the private astronauts, some of the payloads the Ax-1 mission's Crew Dragon is planned to carry home include:
Peppers grown in space as a part of the PH-04 plant experiment. Both the Crew-2 and Crew-3 astronauts performed harvests of the peppers. This investigation is part of ongoing efforts to establish ways to grow food crops on long-duration space missions.
Samples from the Aging and Heart Health study conducted during Ax-1. The study analyzes human cells for genetic markers of cellular aging and explores how cardiac-like cells adapt to microgravity. A better understanding of the mechanisms of cellular aging and cardiac adaptation could support crew health and success on future space missions.
An empty Nitrogen/Oxygen Recharge System (NORS) tank. These containers are used to fill the oxygen and nitrogen tanks that supply the needed gases to the station's airlock for spacewalks, and as a secondary method to replenish the atmosphere inside the space station.
…..
Watch Ken's commentary about NASA SLS WDR demo test, NASA Crew 4 and Space AX-1 mission
Apr 6: WFTV ABC 9 Orlando featured my comments about 1st fully private astronaut launch to ISS by SpaceX on AX-1 mission:
https://www.wftv.com/news/local/brevard-county/first-all-private-astronaut-mission-iss-set-liftoff-kennedy-space-center-this-week/FYE5QAT735BA7G42O6IVCJGB4Q/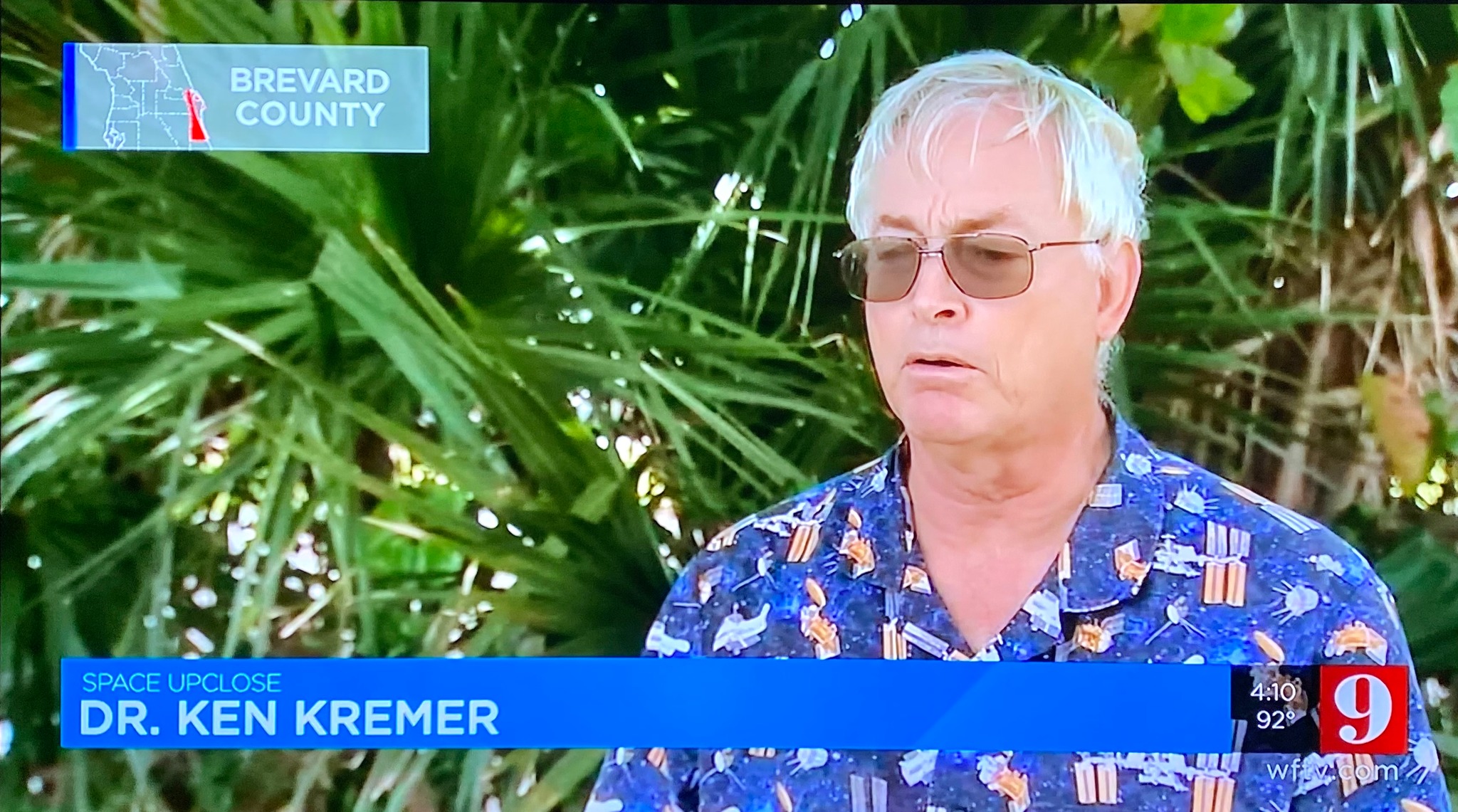 Apr 4 & 5: WFTV ABC News Orlando and Fox 35 Orlando featured my comments about NASA SLS WDR wet dress rehearsal countdown and fueling demo test and human launches to ISS
https://www.wftv.com/news/local/nasa-artemis-mission-hold-testing-delayed-second-time/L637Y3454VDJPBZRH4RZMM2XRQ/
https://www.fox35orlando.com/news/nasa-resumes-artemis-i-wet-dress-rehearsal-countdown
Watch Ken's continuing reports about SpaceX Axiom-1, Artemis, SLS, Orion and NASA missions, JWST, IXPE, DART, Lucy Asteroid mission, GOES, SpaceX Cargo and Crew Dragons, SpaceX Starlink, Commercial Crew and Starliner and Crew Dragon, Blue Origin and Space Tourism, and onsite for live reporting of upcoming and recent SpaceX and ULA launches including Crew 1 & 2 & 3, ISS, Solar Orbiter, Mars 2020 Perseverance and Curiosity rovers, NRO spysats and national security missions and more at the Kennedy Space Center and Cape Canaveral Space Force Station.
Stay tuned here for Ken's continuing Earth and Planetary science and human spaceflight news: www.kenkremer.com –www.spaceupclose.com – twitter @ken_kremer – email: ken at kenkremer.com
Dr. Kremer is a research scientist and journalist based in the KSC area, active in outreach and interviewed regularly on TV and radio about space topics.
………….
Ken's photos are for sale and he is available for lectures and outreach events
Please consider supporting Ken's work by purchasing his photos and/or donating at Patreon:
https://www.patreon.com/kenkremer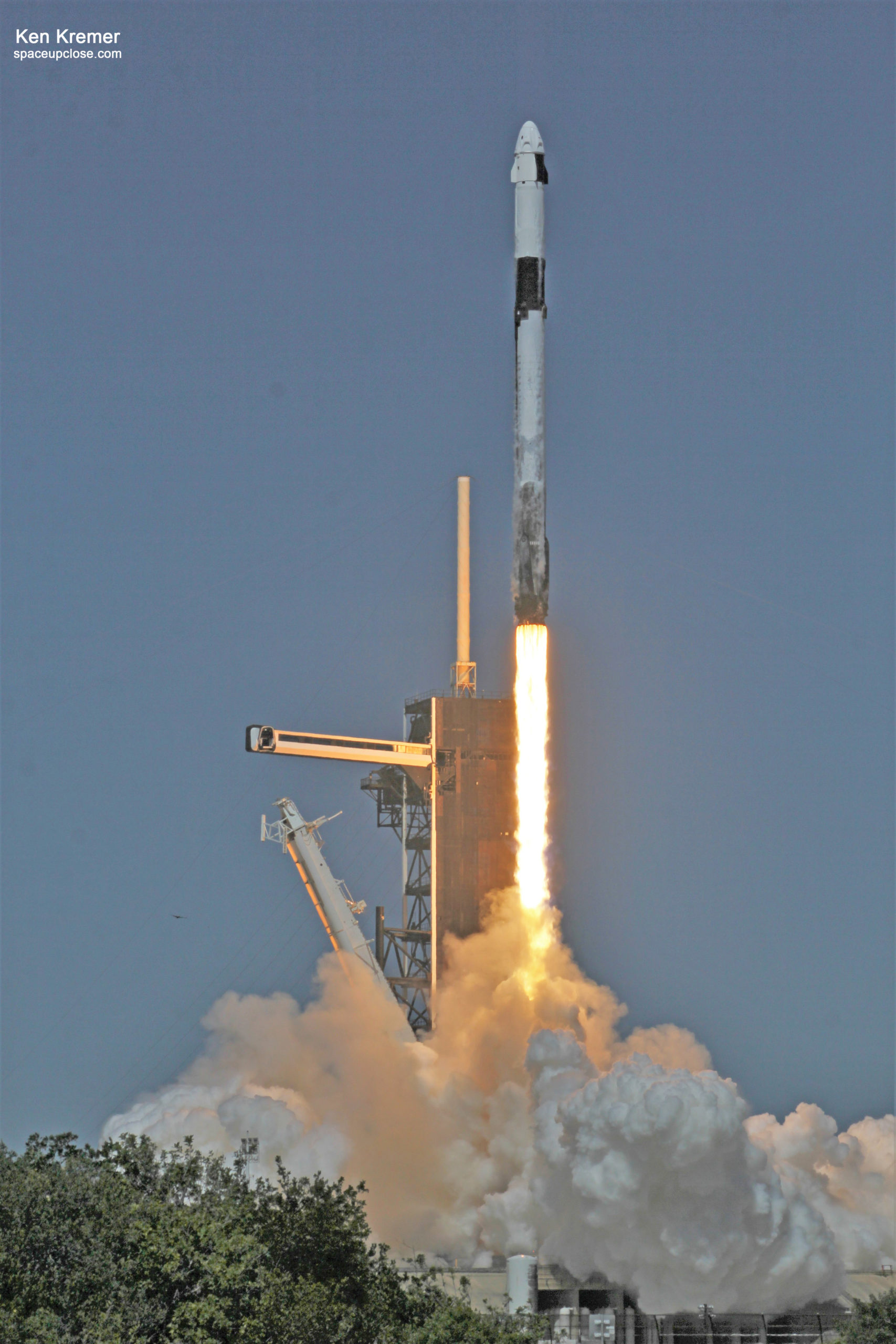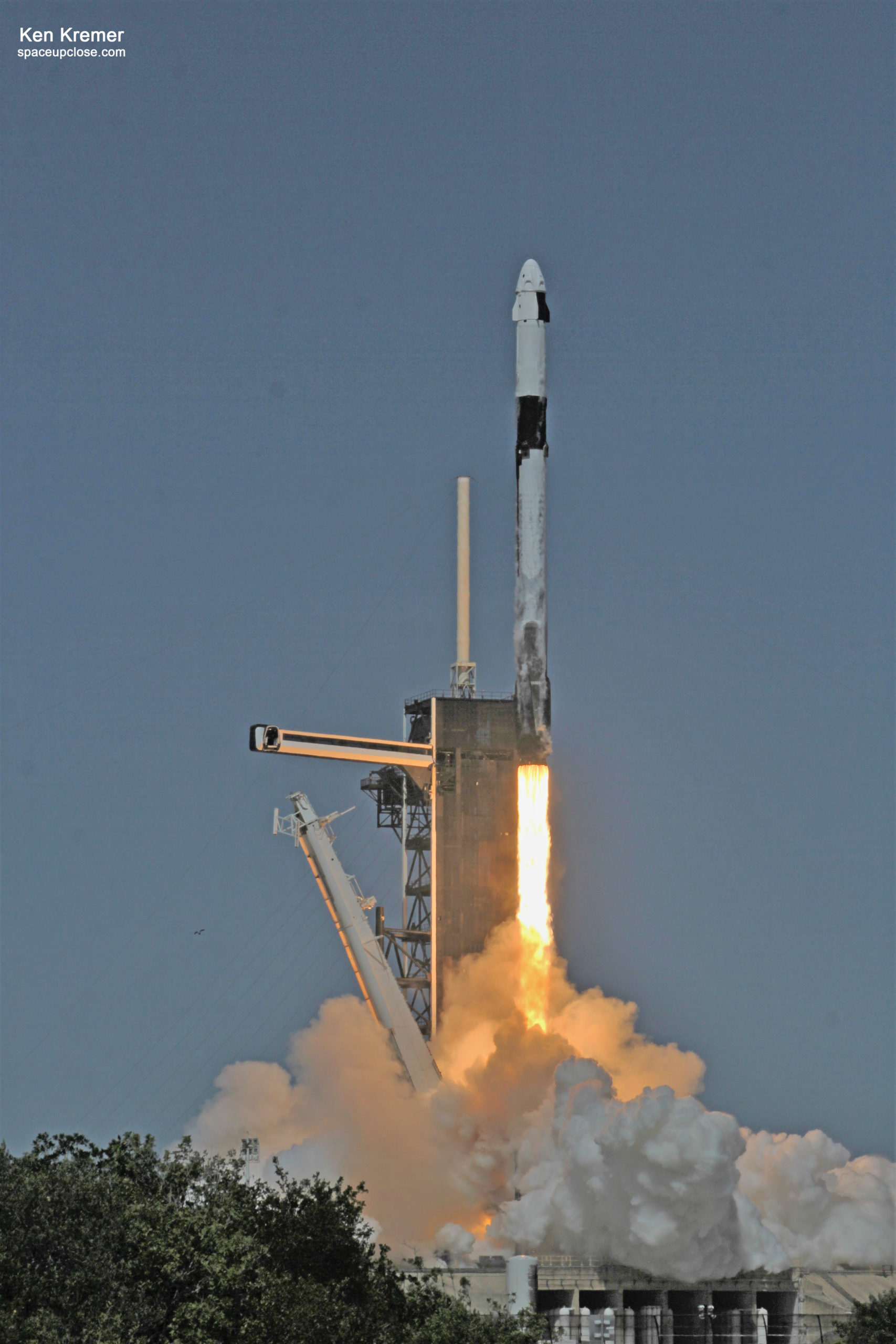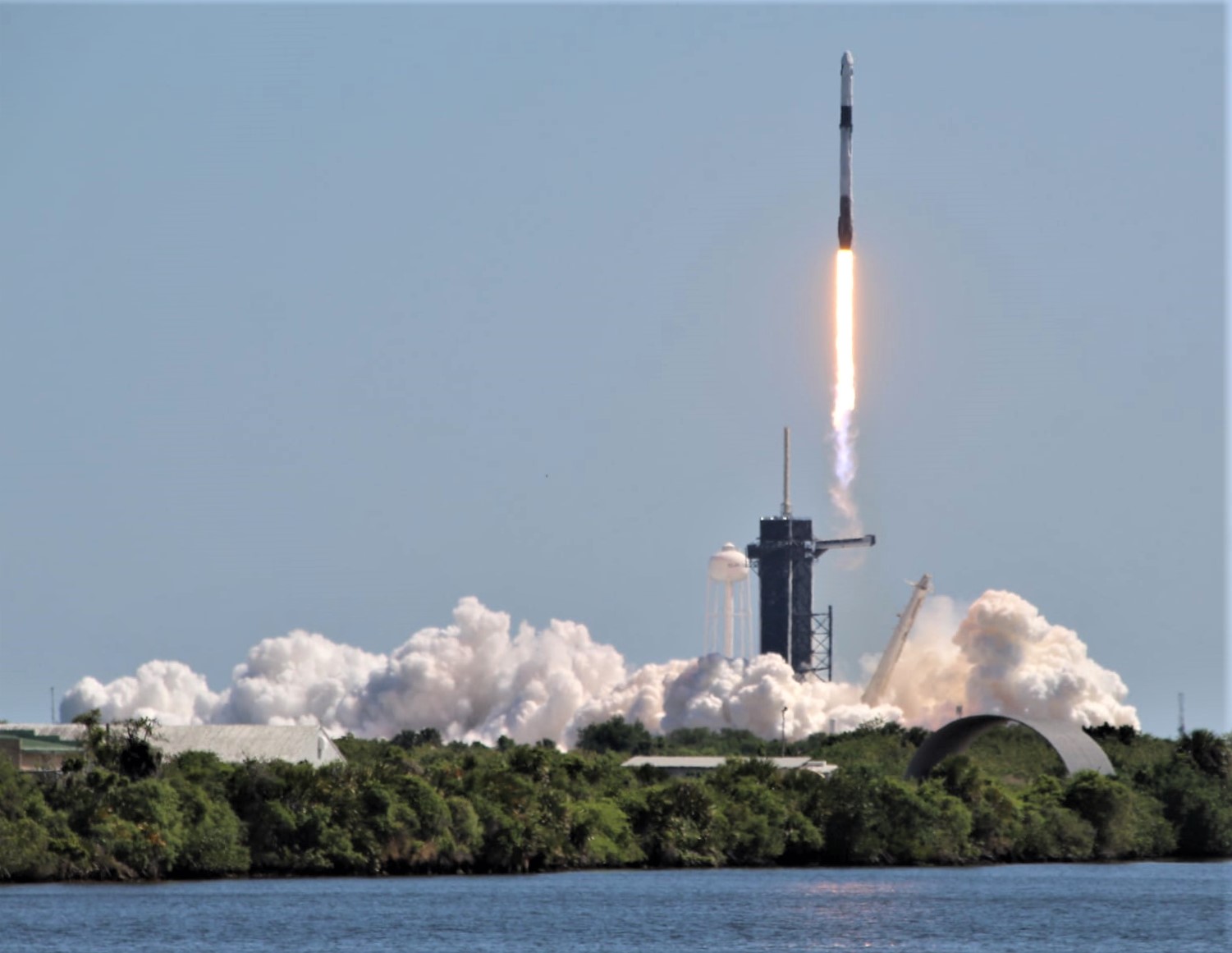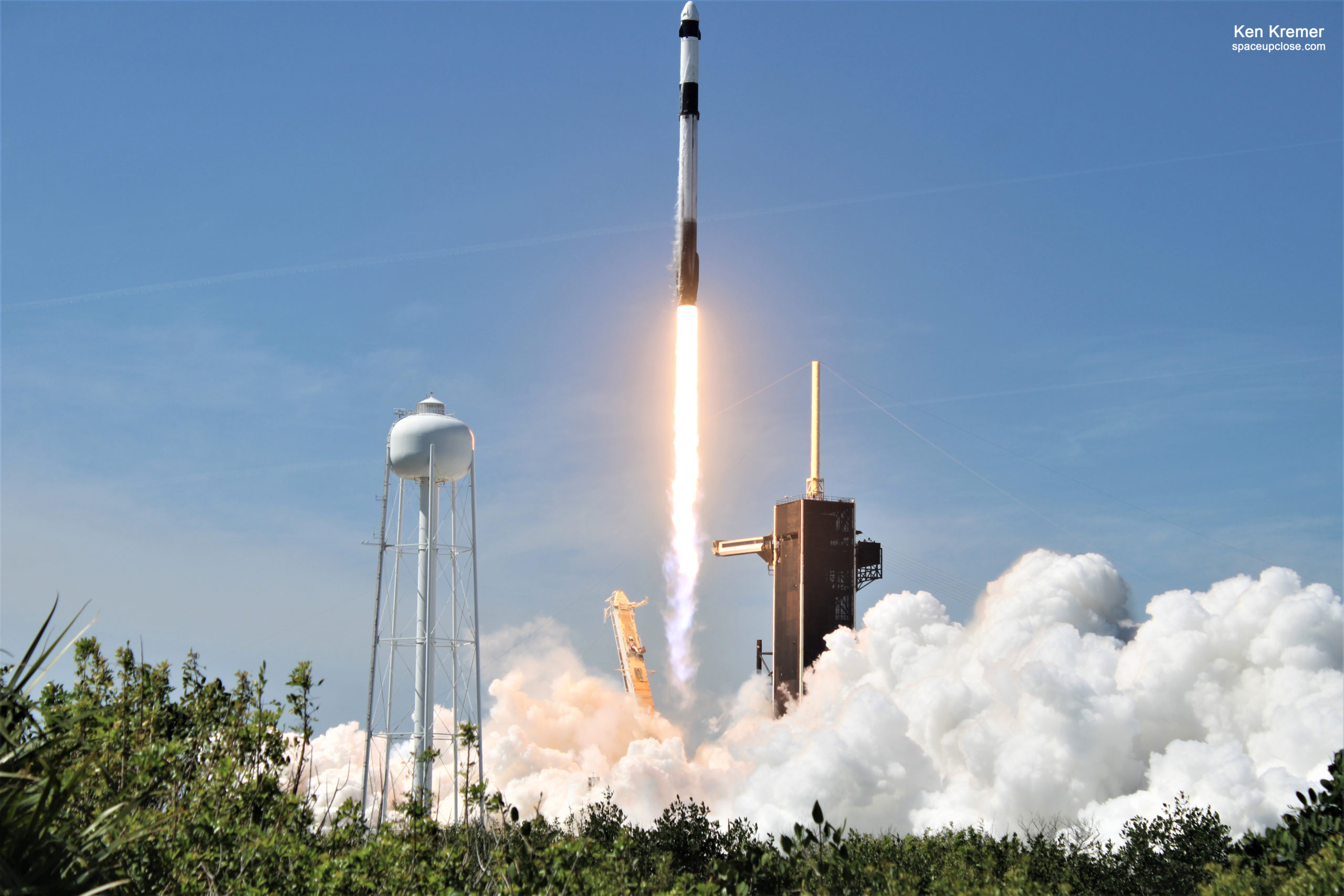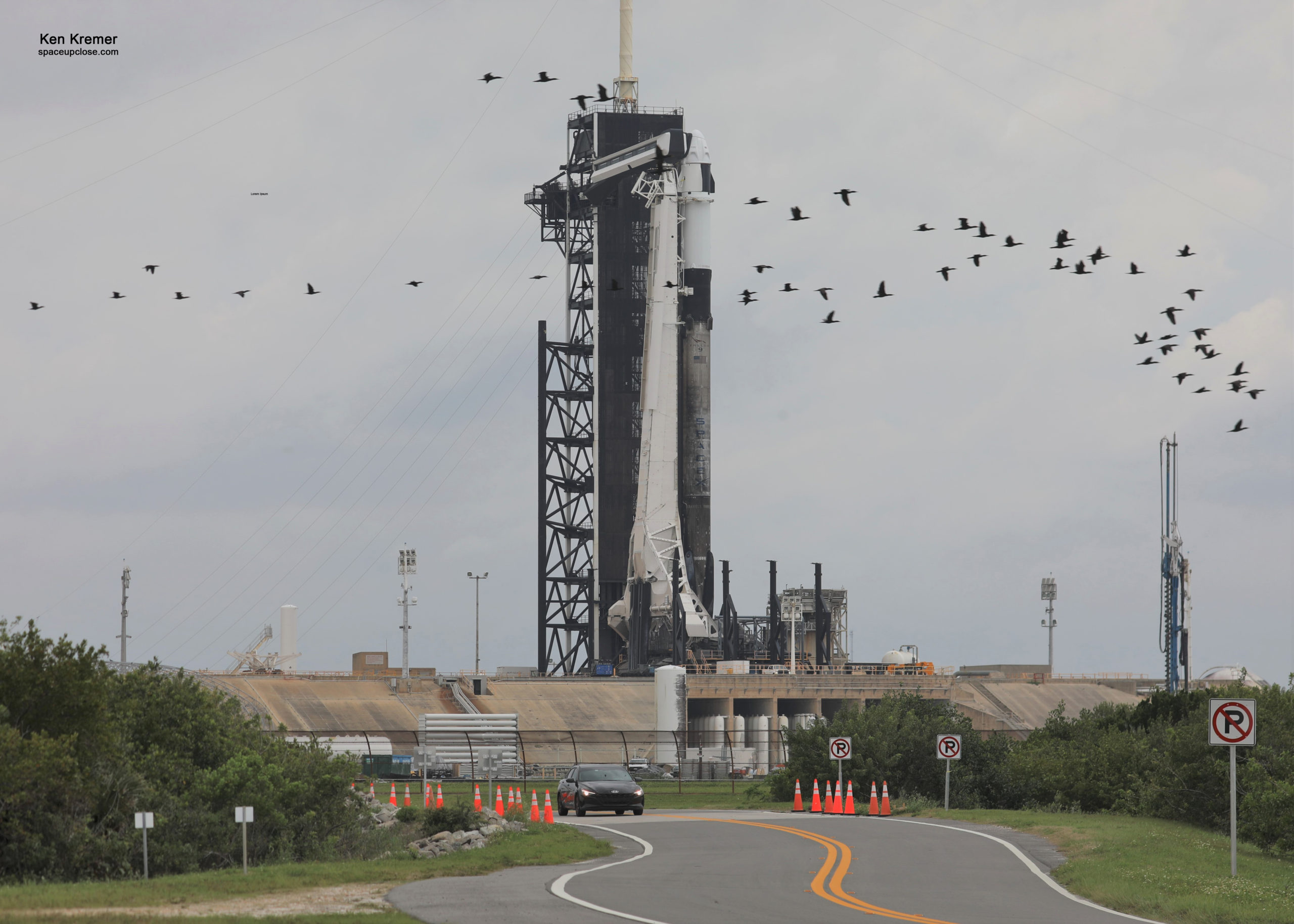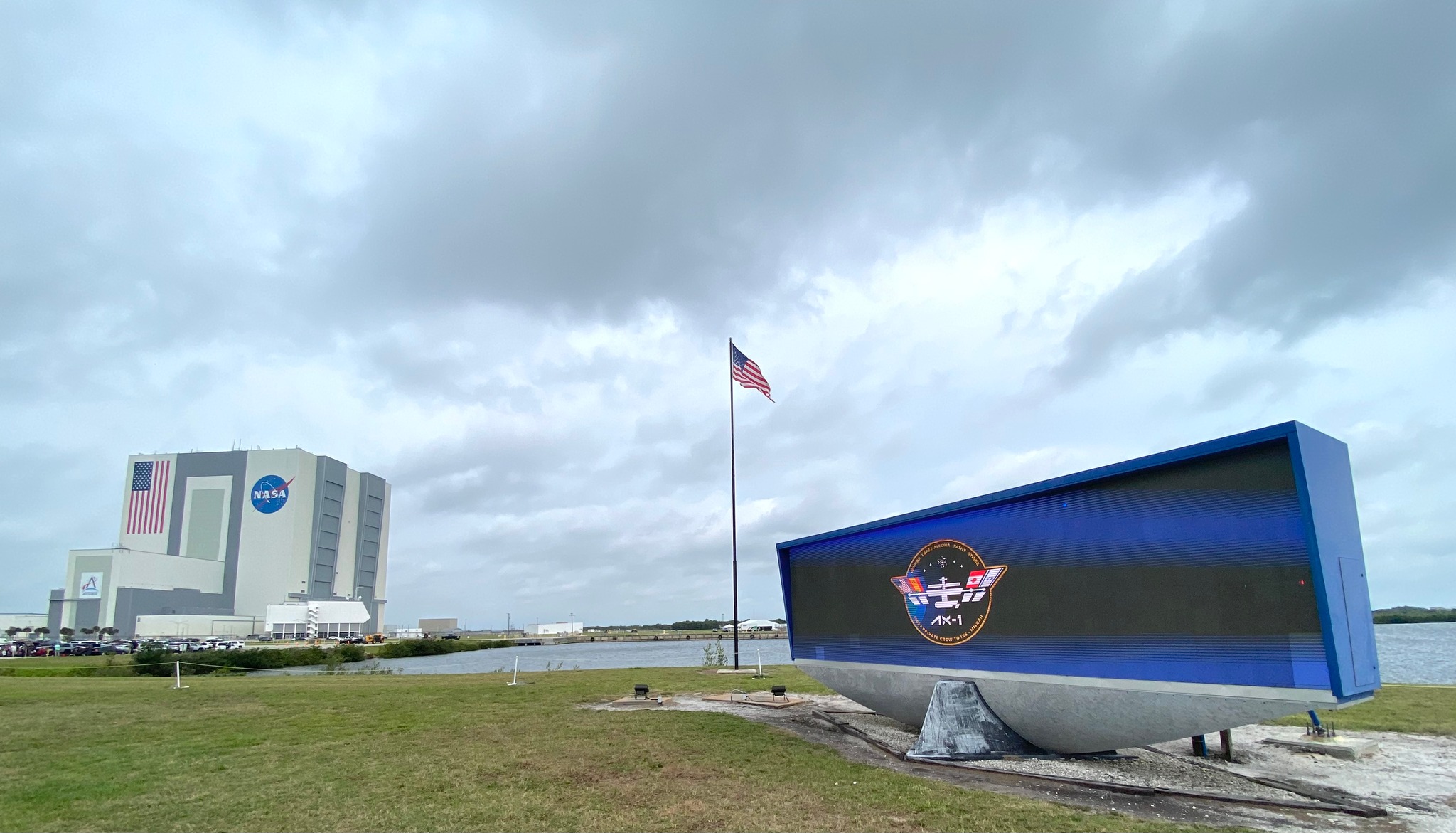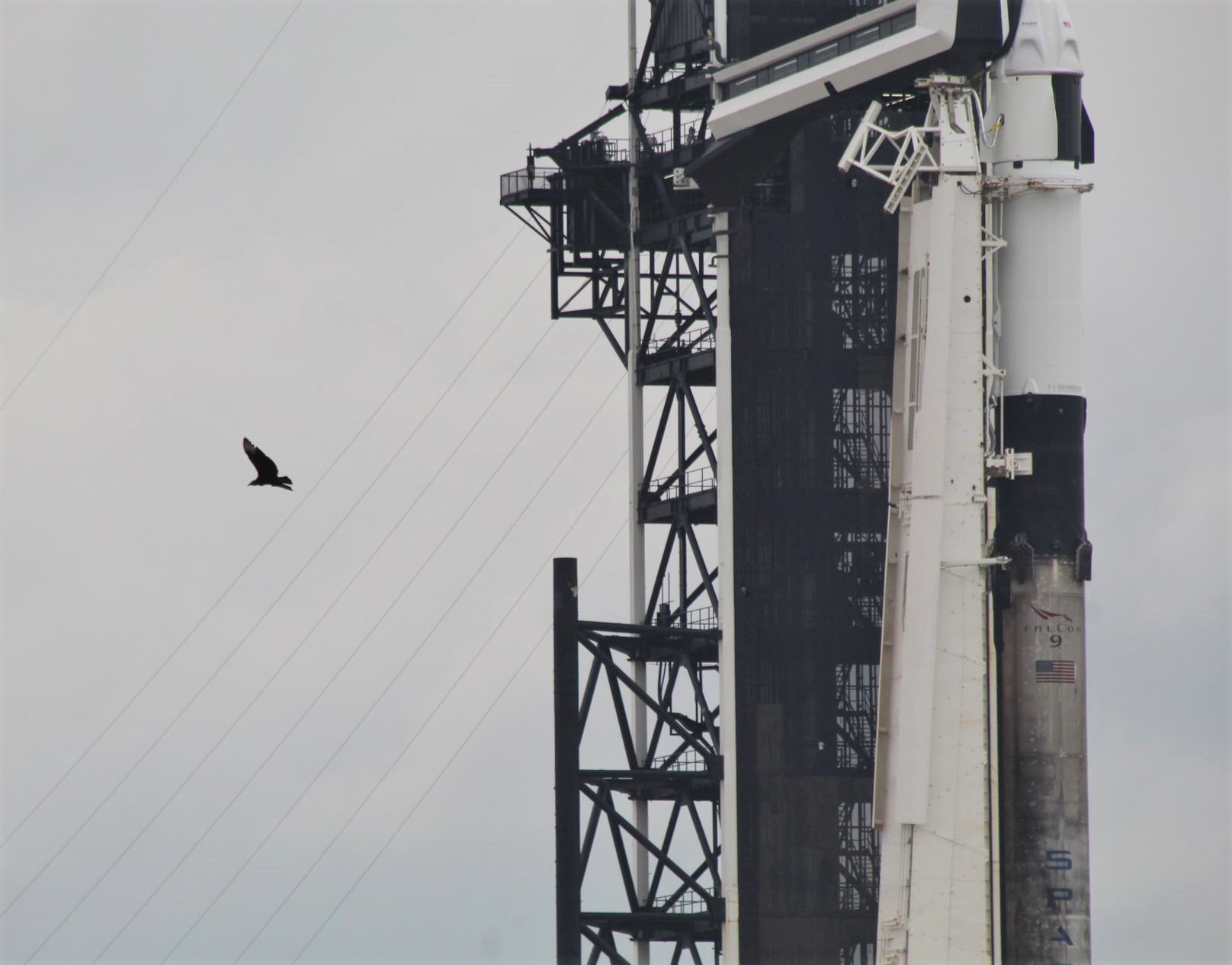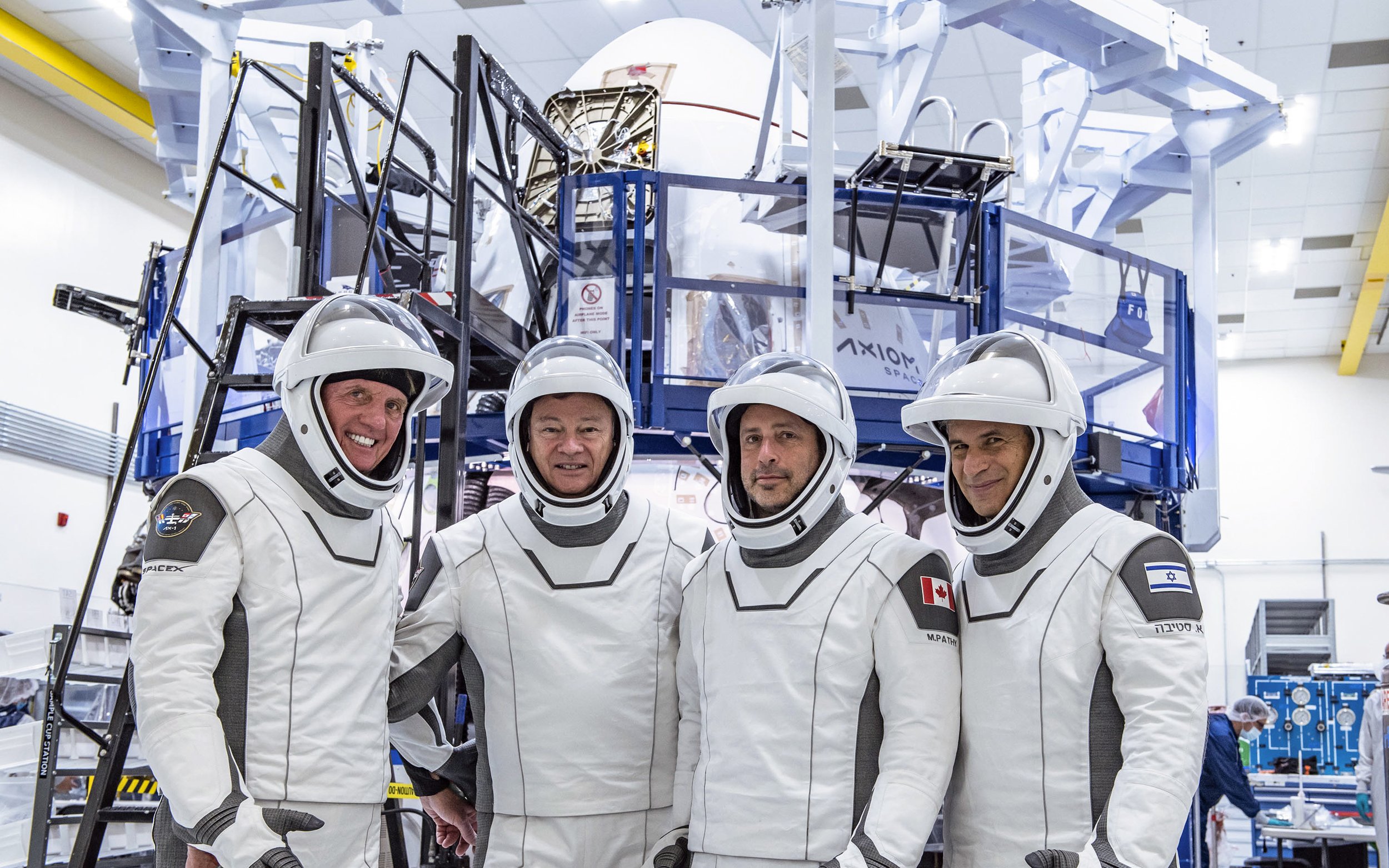 x